Game Guides
How to Install and Play Counterside on PC with BlueStacks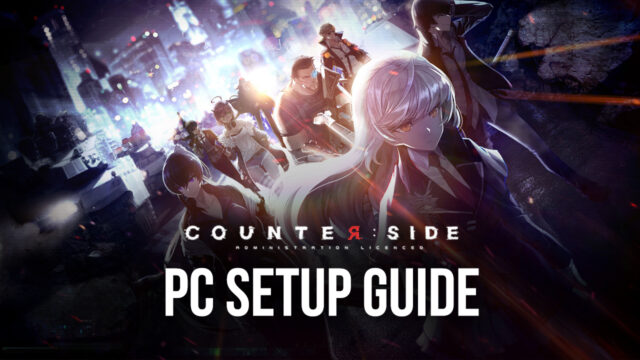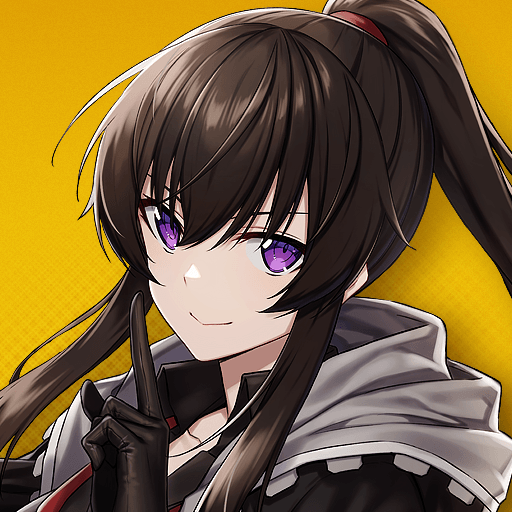 Counterside is a 2D SRPG (Strategic Role-Playing Game) developed and published by StudioBside in the global region and available as a free-to-play title on both Google Play Store and Apple App Store. The game features vivid visuals and high-end graphics to go along with a skill-based gameplay system where the characters called "Employees" and "Operators" fight waves of enemies in a single lane. Counterside boasts a ton of Live 2D effects which enrich the visual and audible aspects of the gameplay.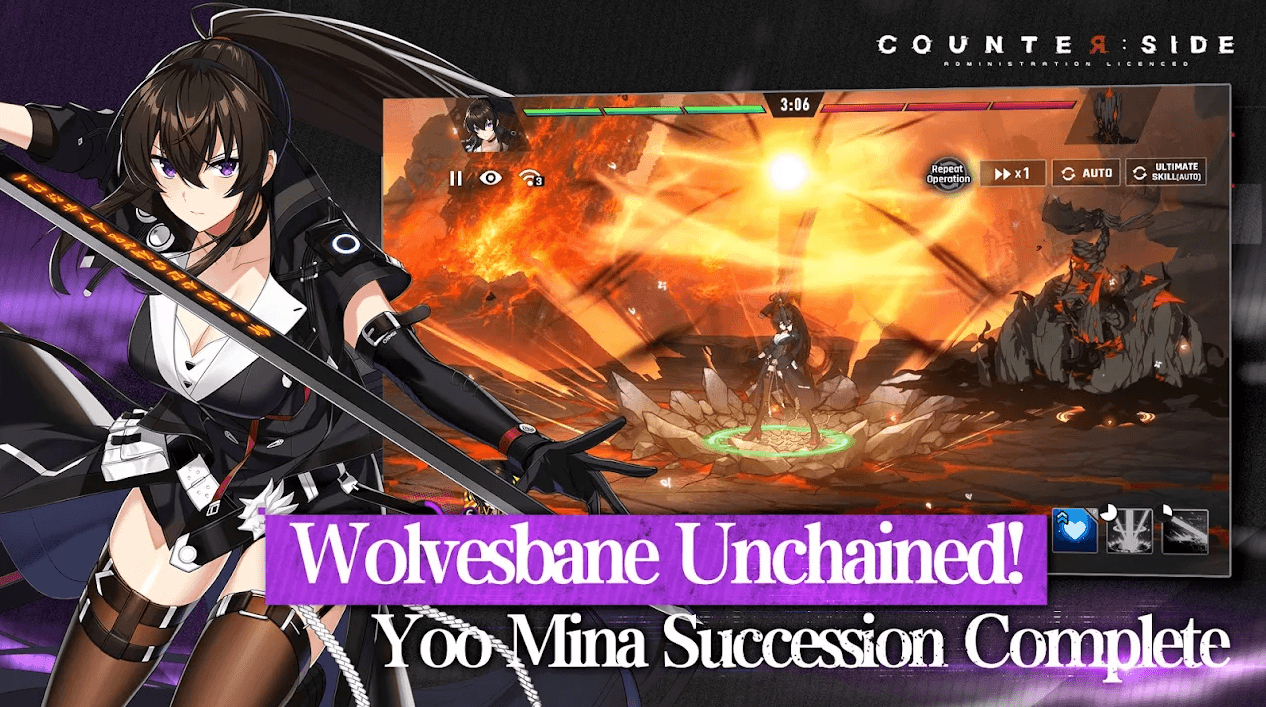 Counterside's story starts with the game assigning you the role of a CEO of a company called Coffin Company, which is an official mercenary organization approved by the Administration. Many other companies like Coffin company have started to hire and train Mercenaries to deploy and save Earth against the Counterside, which are a threat to the same and compose of corrupted objects. Players can further view the additional stories of many other characters from the side story feature and each story is told in a very thematic way which includes animated frames and even animated videos. All the dialogues are voiced by recognized Voice Artists.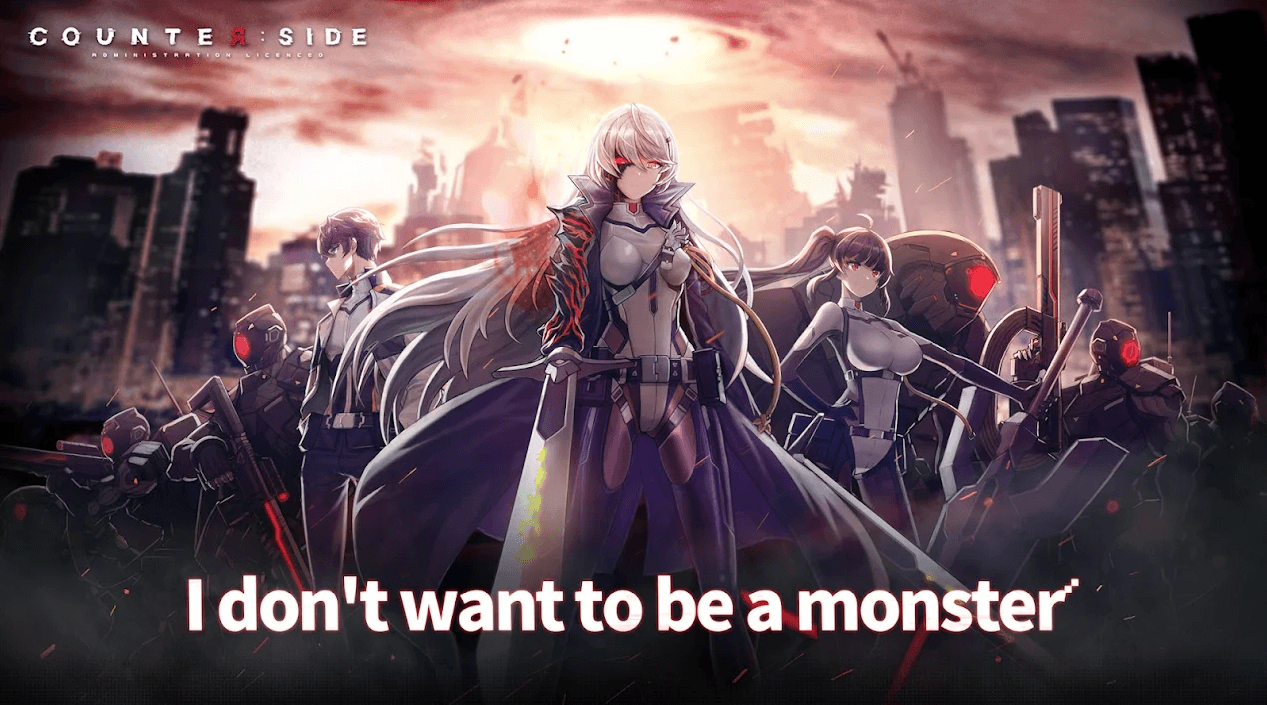 Counterside is a hero collector game where players can collect different types of heroes called Employees from the gacha system of the game called "Recruit". Gacha system is often the make or break point for many players as the chances are quite bleak to avail the highest tier hero in the game which are also usually the strongest. Counterside does feature different types of banners which are available to all players at different points of time. For example, a new player gets the newbie banners and selective banners which helps new players get a ton of Employees for free and re-roll more efficiently. Employees come in different tiers and categories and the gacha system has the following probabilities to recruit heroes:
SSR Heroes

– 3.5% Probability to summon

SR Heroes

– 15% Probability to summon

R Heroes

– 39% Probability to summon

N Heroes

– 42.5% Probability to summon
As we already told, different banners exist in Counterside. In the rate up banners, SSR employees who are featured are usually having a rate up of 1% to summon while the overall probability to get SSR employees still remains at 3.5%. Do not worry if you fail to get the featured employee, as the game also has a hard pity system inside the Recruit system at 150 summons where the targeted employee is guaranteed to be summoned within 150 summons.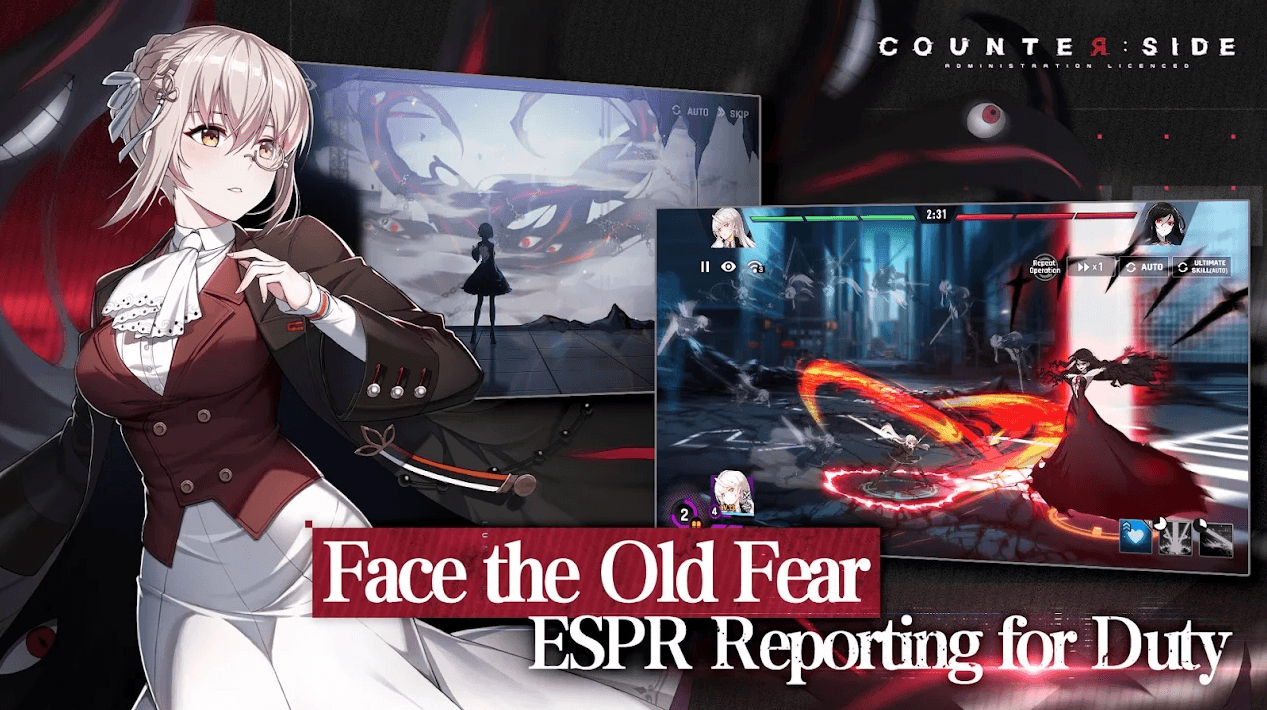 Players can experience a visually thrilling and animated gameplay in Counterside where players can simply make a formation of 8 employees and a battleship which they take in their battles. Players can build multiple formations of the same composition but the employees can be different for different types of content. As we already, employee's come in different classes and each class is better or worse than the other. This can be compared to a classic Pokemon-styled element system which we also see being implemented in many other similar RPG games.
Counterside follows a Live 2D battle gameplay where players have to defeat mobs of enemies which are deployed by enemies and players can also deploy the employees which they have taken in their formation on the battlefield. The player's goal to win the battle is cleared when they destroy the enemy Ship. Similarly, if the enemies are able to destroy your battleship first, then you will lose and fail the stage. Players can make use of the various strategic aspects to their advantage like terrain, types of enemies, level of enemies, etc.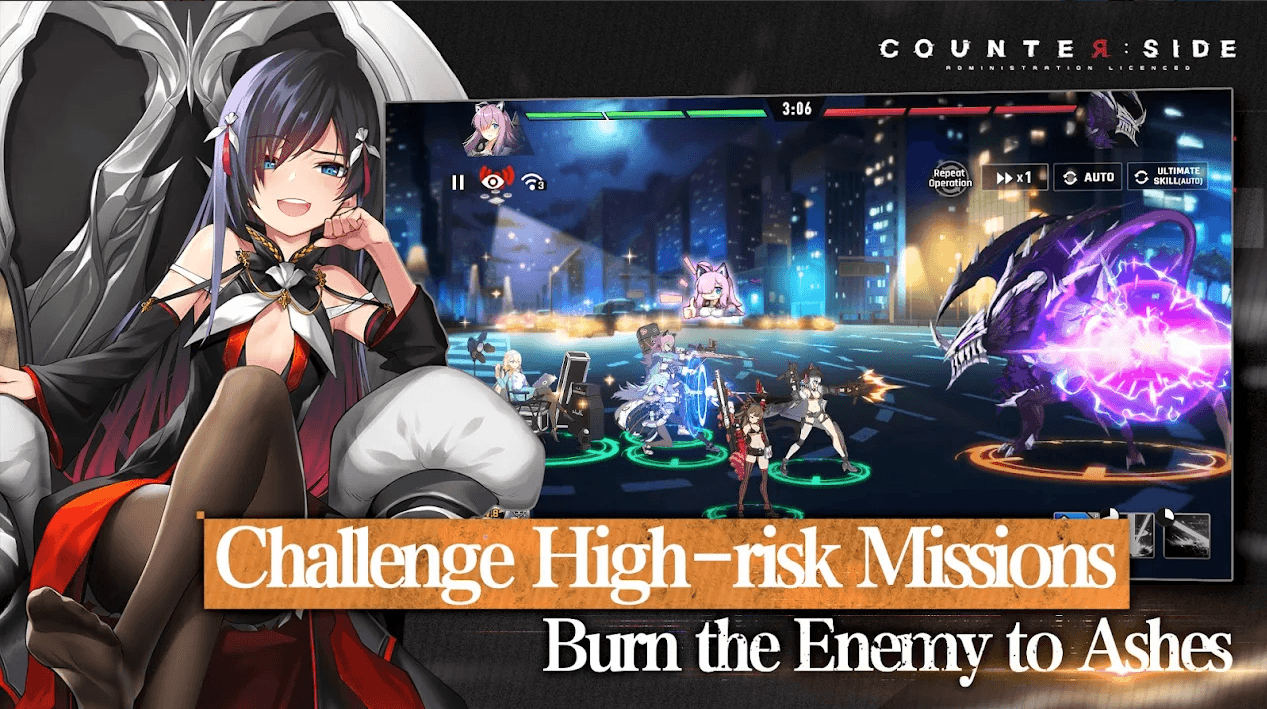 Counterside makes use of advanced graphics and high-level fluid animations which run at 60 FPS. The game is a grindy gacha game where players have to repeatedly auto-farm certain stages to collect Gold, equipment, resources for enhancing employees, etc to progress further in the game. Playing Counterside on a smaller battery and screen of a mobile is not recommended due to the smaller battery and fewer features to keep up with the requirement of playing Counterside efficiently. Playing Counterside on the bigger screen of your PC with BlueStacks using a keyboard and mouse is highly suggested for a lag-free, smooth, and optimized gameplay experience.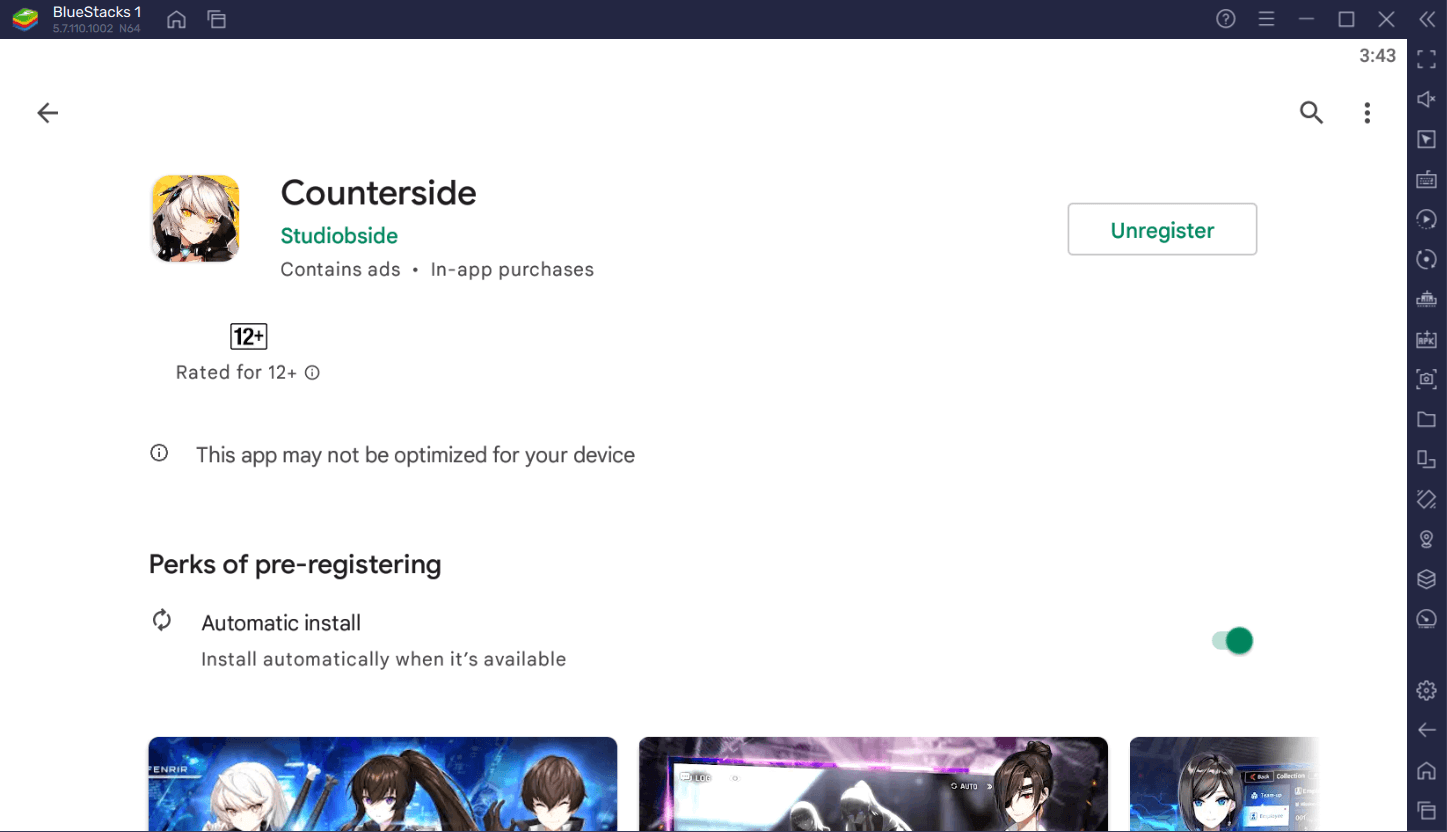 How to Install and Play Counterside on your PC with BlueStacks
Create a Fresh New Instance of BlueStacks Nougat 64 Bit or BlueStacks 64 Bit Pie by clicking on Multi-Instance Manager -> New Instance from the right-hand side of the emulator.

Once the new instance of BlueStacks has booted up, feel free to search for "Counterside

" on the Google Play Store or our Game Center.

Complete the Google Sign-in process or feel free to do it later.

Click on the game's portrait icon from the search results to go to its Play Store page, and then install it just like you would with an app on your phone.

Complete the Google Sign-in process if you chose to skip it to install Counterside

.

Start playing Counterside

by clicking on its

icon on the home screen of BlueStacks.