Game Guides
Counterside Rerolling Guide – Get the Best Start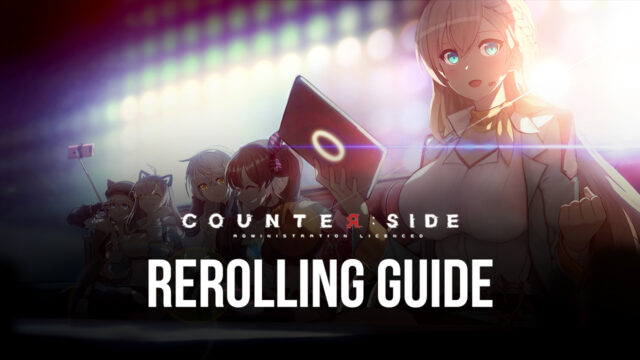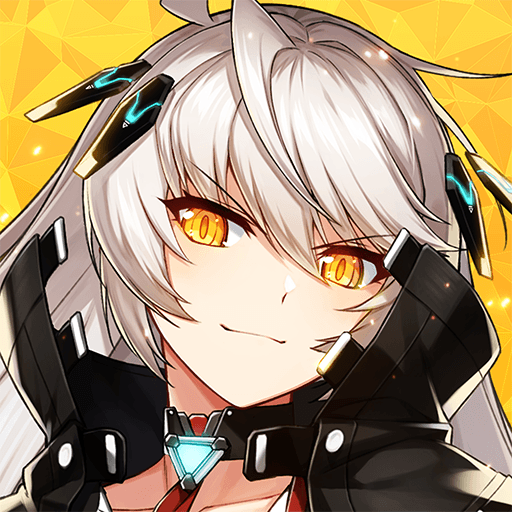 Start your mission to save the earth in Counterside, the newest side-scrolling SRPG game by Stuiobsdie which has just made its launch in the global region after successful launches in Korean, Taiwanese, and Japanese regions. The game is available as a free-to-play application on both Google Play Store and Apple App Store and has amassed over 1 million downloads combined. Players can enjoy high-graphical visuals and skill effects as the game boast Live2D animations for all of its characters called "Employees" and they are mesmerizing to look at.
The context for the story in Counterside is that an enemy invader called Counterside is threatening humanity as they have landed on Earth. Players role-play the role of a CEO of a mercenary organization called Coffin Company which is one of the many other mercenary organizations approved by the Administrations. The player's job is to recruit and train mercenaries in order to defeat the Counterside and players do so by following classic RPG tropes of leveling up employees, promoting their rank, equipping them with high-tier equipment, and increasing their level cap.
Counterside is not your average RPG game and follows a more in-depth combat system where players make a formation of 8 heroes and 1 battleship. Players fight in a classic side-scrolling RPG where they deploy heroes on the map according to their deployment cost and fight incoming waves of enemies. To add more strategic depth to the combat, players have to make sure that the employees that they have brought with them are stronger than the class of enemies.
Counterside's character, be it allies or enemies is classified into these 4 classes:
Yes, the game follows a class system where each character is classified according to their class and this class system is reminiscent of the Element system found in similar RPG games where each element is stronger and weaker than another element.
The players need to collect different classes and rarities of heroes and the most common and lucrative way to do this is through the gacha system in-game called "Recruit". This is possible as Counterside is a hero-collector game where players can summon different banners that are available in the Recruit menu. Each hero in Counterside has a specific rarity attached to it as well as a specific class. Players can summon their favorite heroes using the summoning currency and this summoning currency is different for different banners. Let's look at the basic probabilities in the gacha system that are varying according to the rarity and tier of the character:
SSR Heroes

– 3.5% Probability to summon

SR Heroes

– 15% Probability to summon

R Heroes

– 39% Probability to summon

N Heroes

– 42.5% Probability to summon
The following summoning currencies are abundantly used for summoning and recruiting characters:
Quartz

(Used for summoning on any banner except Classified recruitment banners)

Employment Contract

(Used for summoning on any banner except Classified recruitment banners)

Classified Employment Contract

(Used for summoning on Classified recruitment banner)

Partner's Business Cards

(Used for summoning on Partner summoning banner)
Rerolling Guide for Counterside
Rerolling is an essential part of grindy and turn-based games like these where a strong head starts matters and can set you up for a smooth and efficient journey throughout the game. Playing Counterside on BlueStacks eases the process for a perfect reroll using its Multi-Instance Manager tool. In Counterside, players can reroll for different reroll targets but the main priority is to reroll for heroes that are listed in the tier list for Counterside. Players can summon for free up to a maximum of 30 times on the New CEO favored recruitment and each summon is equal to 10 employees. An SSR employee is guaranteed on each summons and players can get more than 1 SSR if they are lucky.
Players can keep only 1 set of summons out of the 30 different sets of the summons and cannot go any further than 30. Hence, we advise players to not get greedy and stop if they find their targeted heroes. Here are the topmost favored employees to choose from the New CEO's favored recruitment banner:
Nanahara Chifuyu

(SSR grade employee classified as a Striker)

Kyle Wong

(SSR grade employee classified as a Ranger)

Gaeun

(SSR grade employee classified as a Ranger)

Seo Yoon

(SSR grade employee classified as a Ranger)

Esterosa de Chevalier

(SSR grade employee classified as a Striker)

Elizabeth Pendragon

(SSR grade employee classified as a Ranger)
Apart from the New CEO recruitment banner, players can push their luck and greed further as they collect the pre-registration rewards which contain more summoning currencies like 3000 Quartz as well as 10 Employment contracts. We highly recommend the players to not use the 3000 Quartz by using them on normal recruitment banners but to buy the weekly Classified recruitment package which offers 220 Classified employment contracts and costs 2700 Quartz. This is to summon on the Classified recruitment banner which contains the most wanted employee during this global launch – Awakened Hilde. If players manage to get Awakened Hilde on any of the accounts that they are rerolling on, we highly recommend keeping that account regardless of the number of SSRs on that account since she is that valuable for PvE and PvP content.
Players will also get a guaranteed SSR summoning ticket as part of the pre-registration rewards and we recommend players to use this ticket before they start summoning on the New CEO recruitment banner. This is to avoid duplicate employees as duplicates are necessary but not that good at the start of the game where players have a small roster of heroes. If players are not satisfied with their account and want to reroll again for better results, we recommend the following methods:
Method 1: Clear Data and Reset Account
Go to the Settings menu located at the top right-hand side of the main menu

Go to the Manage Account tab in the Settings menu which is the last option.

Click on the Delete Account option which will let players clear the data and reset the existing account.

Click on confirm and this will return you back to the login screen from where they can log in again to start their account fresh.
Method 2: Use A Different Account
Players can feel free to log in with their different social media accounts as Counterside supports Facebook login, Google accounts, Apple accounts, Twitter logins, etc.

This is a helpful method for players who do not want to lose their progress or summons they made in a different account and do not want to reset the account but want a chance at better alternatives.
Counterside Redeem Codes and How to Redeem Them
Counterside also has redeem codes that are quite generous and provide players with a lot of summoning currency as well as resources These redeem codes are released in celebration of the game's global release. The active redeem codes for Counterside is as follows:
CSTRAILER –

Redeem this code to get Quartz x 1500
CSGLOBAL2022 –

Redeem this code to get Quartz x 1000 + Employment Contract x 10 + 1000 Credits
CSGBLDL100K –

Redeem this code for Quartz x 500
Players can redeem these codes by going to the Manage Account tab which is the last option in the Settings menu. Go to Enter Coupon Code -> Enter any of the redeem codes from the ones mentioned above -> Click on the Ok button. Players will find the rewards in their in-game mailbox.
To Play Counterside without getting lags and crashes, playing Counterside on a bigger screen of your PC with BlueStacks using a keyboard and mouse is highly suggested for a lag-free, smooth, and optimized gameplay experience.