Game Guides
D-Men: The Defenders on PC – How to Use Our BlueStacks Tools to Win in This Tower Defense Game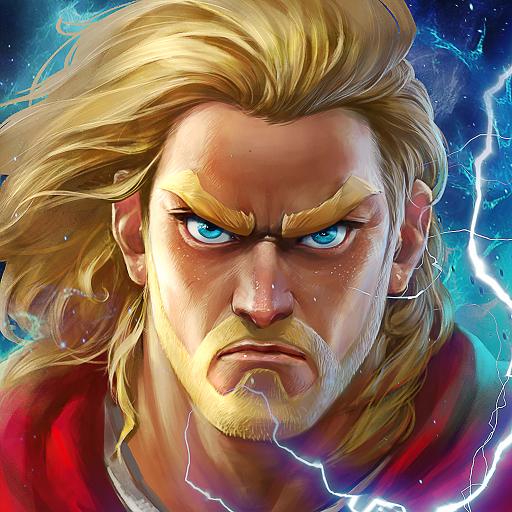 We recently discovered D-Men: The Defenders and were pleasantly surprised when we got to enjoy its many different game modes, as well as its sweet, sweet tower defense goodness. While the game itself doesn't really bring anything new to the table, it combines elements from many different titles and presents them in a neat package. In this sense, while the main gameplay aspect in this game is tower defense, you can also fight in 1v1 turn-based combat, and even challenge other players to battle in War Games and take their territory if you win.
Suffice, to say, there's really quite a lot to do in this game, but you'll have to unlock most of its features first. Luckily, if you play D-Men on PC with BlueStacks, you'll have access to plenty of useful tools that can help to streamline gameplay, and even to unlock some of the best characters from the very beginning in order to give you a headstart.
In this article, we're going to show you how to use our BlueStacks tools to your advantage when enjoying this TD game on PC:
Reroll and Summon the Best Characters From the Start
As we mentioned in our D-Men review, there are plenty of characters that you can unlock in this game, some of which are clearly stronger than the rest. However, the strongest characters are often the hardest to unlock since the summoning system is completely randomized, and the chances of obtaining a rare hero are very low, at best. And while there isn't a way to "game" the system, there is a method for performing summonings faster, and hopefully unlocking stronger characters faster.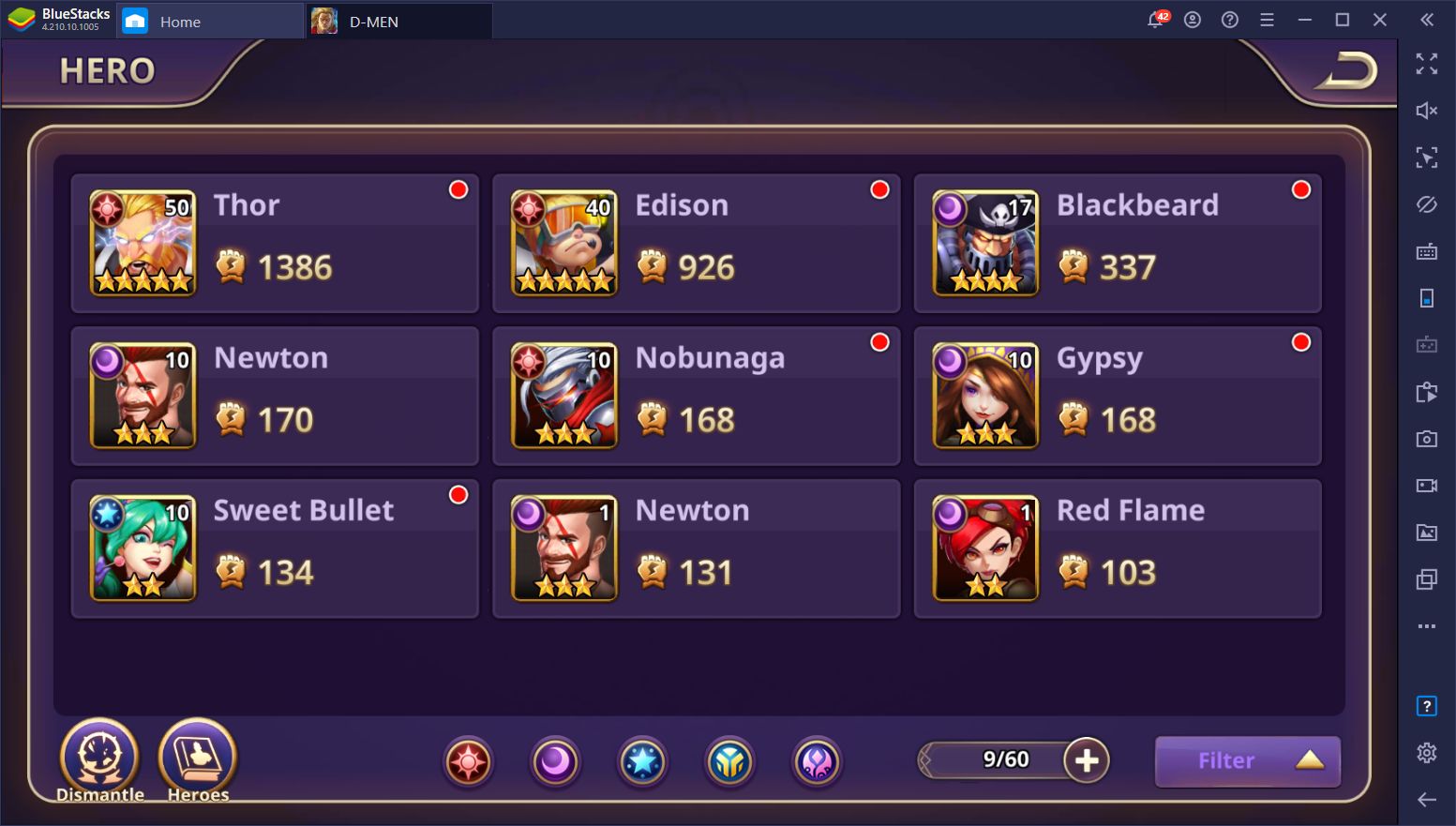 This process is called "rerolling," and is actually quite popular in gacha games. And since D-Men has an important gacha factor, you can reroll in this game in order to unlock the best characters from the very beginning and get a headstart on unlocking everything it has to offer.
If you want to reroll in D-Men, follow these steps:
Start a new game and blaze through the story up until chapter 4-2. Try to earn 3 stars in every stage as you'll need the extra diamonds.
Claim all your rewards from the quest menu, which should get you a little over 2,200 diamonds. If you still don't have enough, check the quest menu and complete some of the other smaller tasks until you have enough diamonds.
Use your diamonds to perform a 10x Heroic Summoning.
If you're not happy with the results, switch to another server through the settings menu and repeat steps 1 to 4 until you manage to summon your target heroes.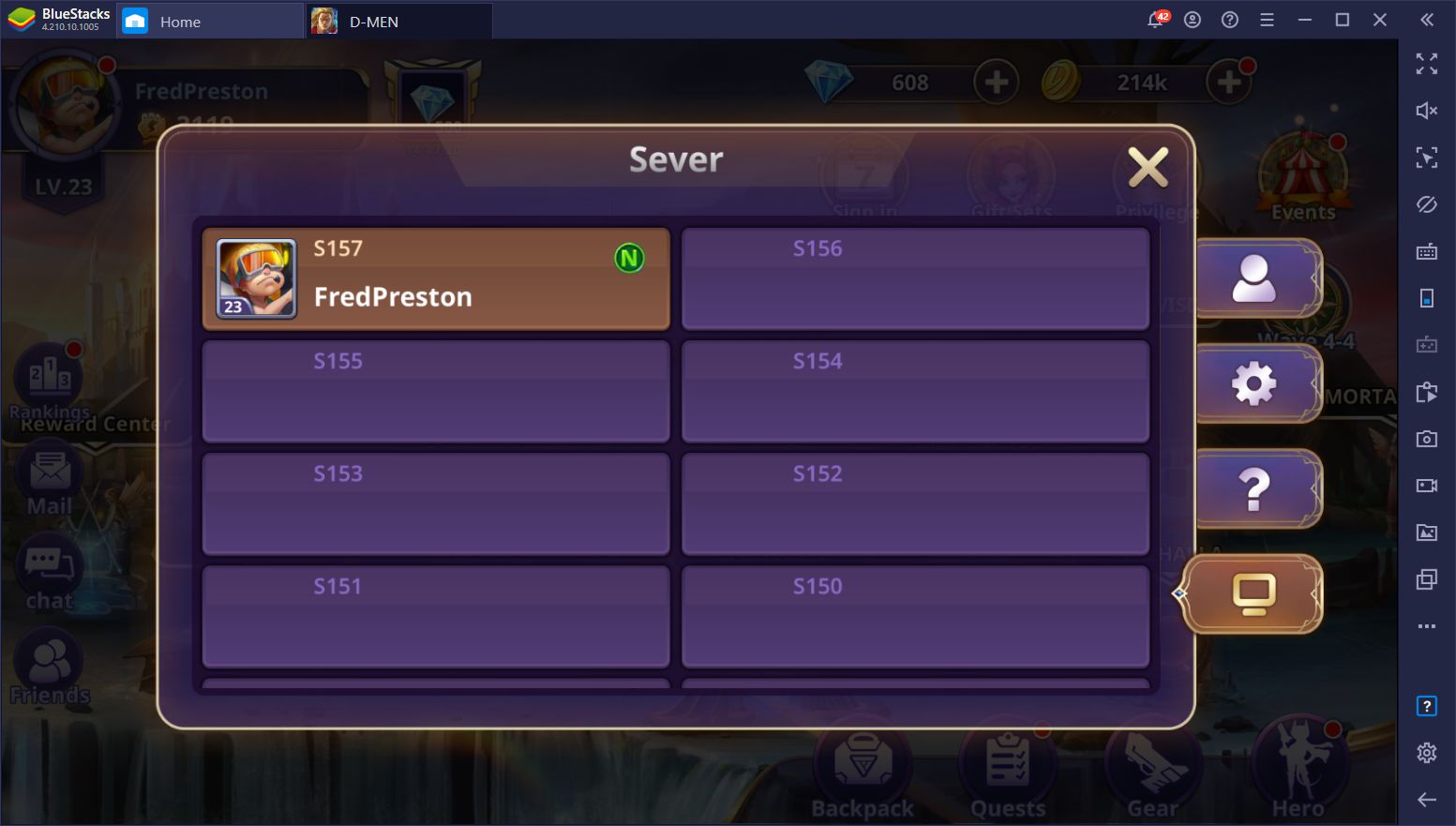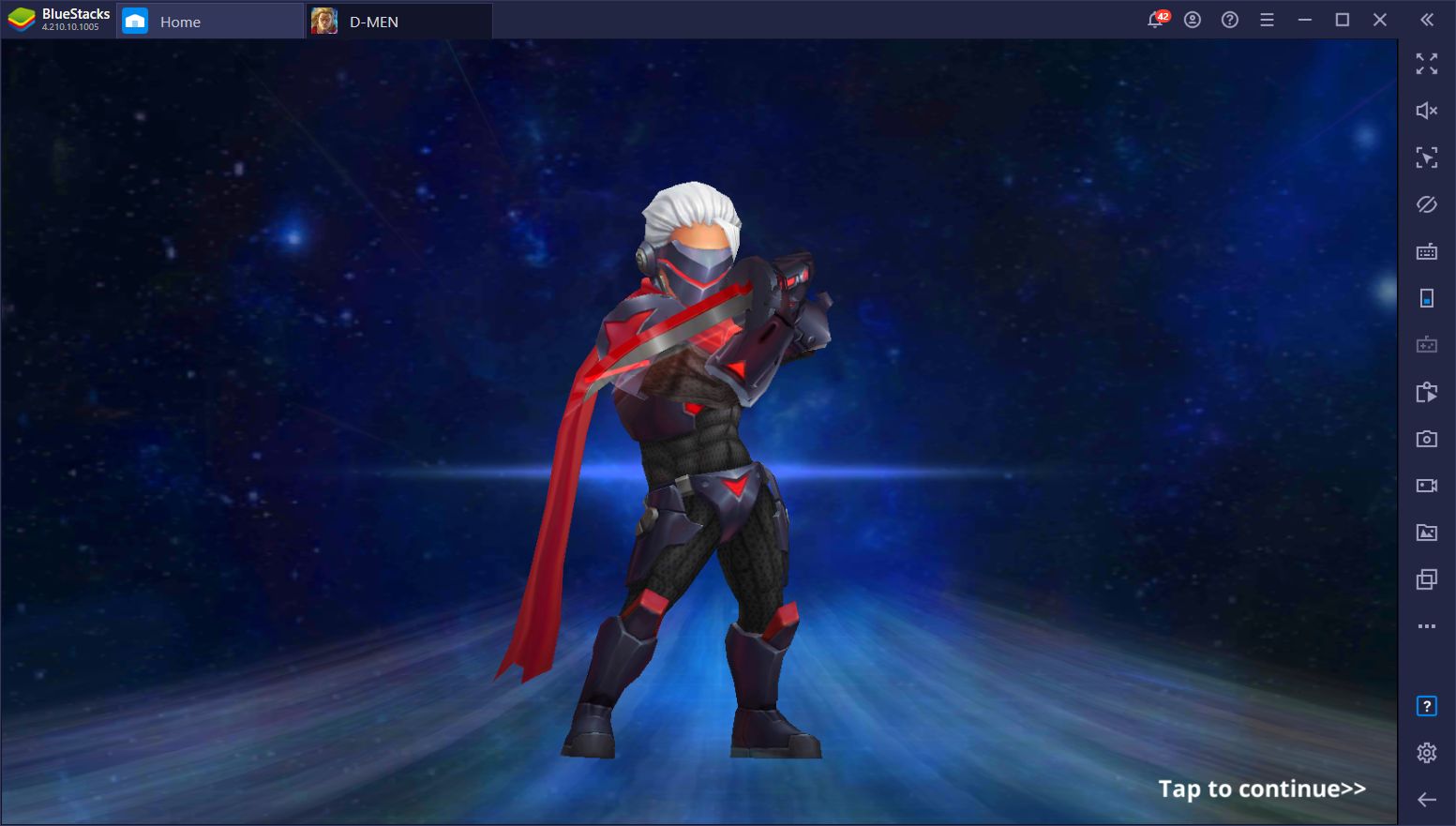 In D-Men, this process takes a bit over 45 minutes since you have to farm the extra diamonds for the 10x summoning, which can really wear on your patience if you don't manage to summon some good characters by the third or fourth attempt. Luckily, BlueStacks allows you to perform more 10x summonings in a shorter period through its Instance Manager.
Reroll Faster With BlueStacks
The Instance Manager is a BlueStacks feature that allows you to create multiple instances of our app player and use them to access the game from each one simultaneously, using different Google accounts in each. For any gacha game like D-Men, this means that you can reroll with more than one account at the same time, which means that, instead of regular 10x summonings for every run, you will be able to summon, twice that amount, or even more than that, depending on how many BlueStacks instances your computer can handle.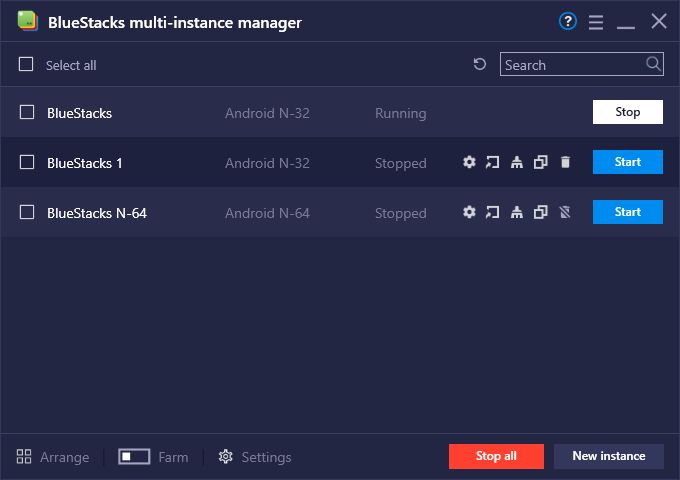 Moreover, with the Multi-Instance Sync tool, you can reroll using multiple accounts, but without the hassle of having to play on each one individually. This tool allows you to control all your BlueStacks instances merely by playing on your main window. With this tool, you can virtually play on many different accounts, simply by playing as you normally would. In the end, you'll be summoning left and right with reckless abandon, and without the need to micromanage your different windows, all of which is made possible by playing on BlueStacks.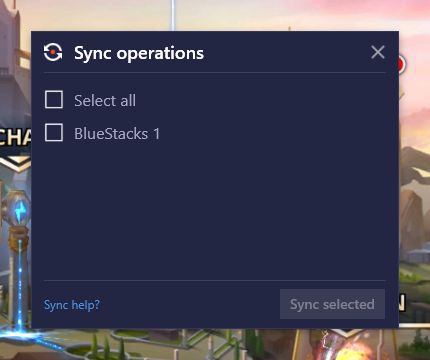 Automatically Claim Farming Rewards Periodically With the Macro Recorder
A great chunk of your resources in D-Men will come from your AFK farming, which you must claim every 12 hours, or else it'll cap out and you'll stop receiving resources from that moment. You NEVER want to cap out and miss out on the sweet, sweet loot, so it's worth it to swing by and empty your farming rewards every so often.
However, if it's going to be impossible for you to check manually, you can claim these rewards automatically by using a macro.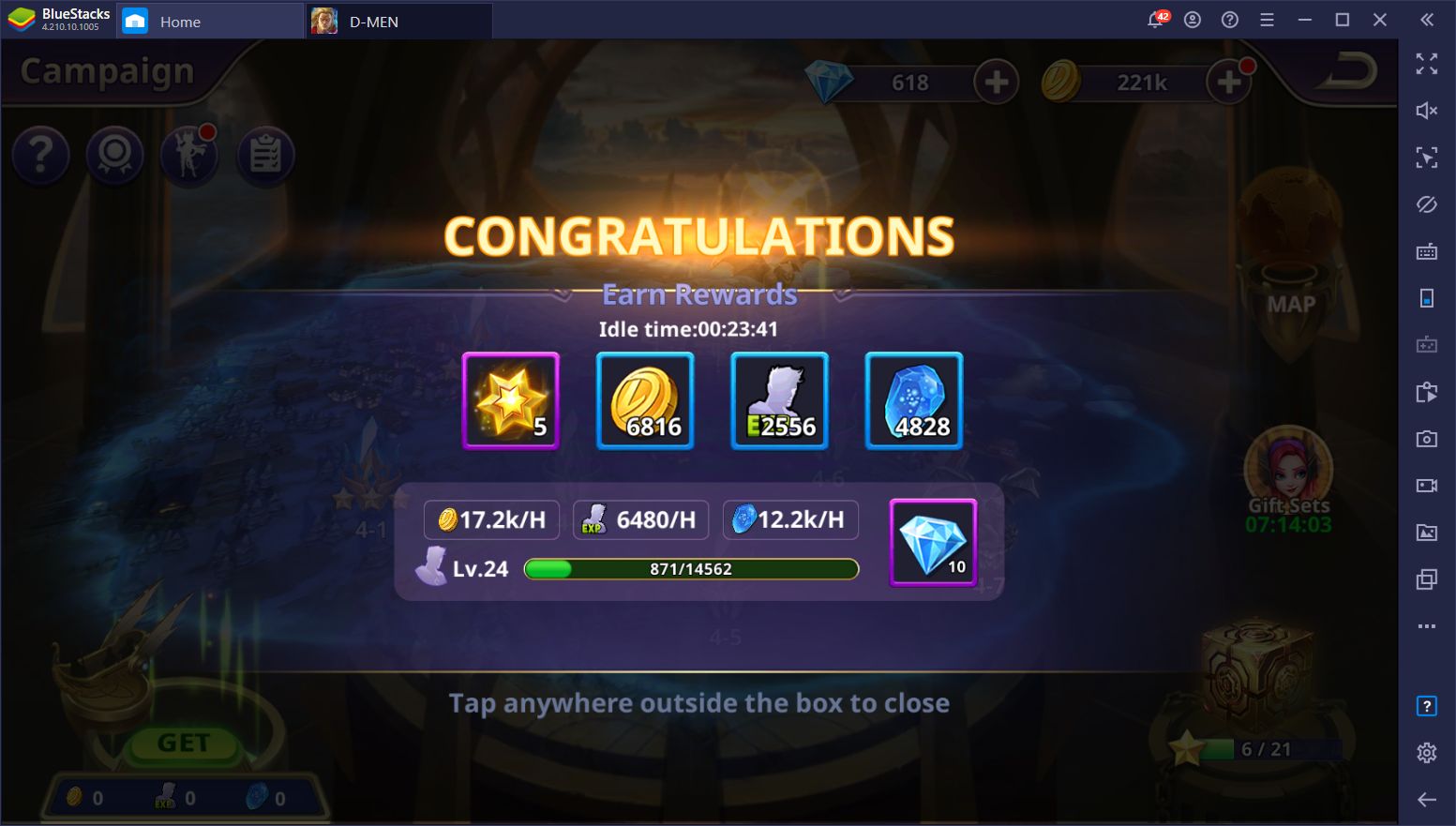 With the Macro Recorder, you can simply record yourself doing certain tasks, and then use them to automate certain aspects of your gameplay. For D-Men, you could record yourself claiming your AFK rewards and then set the macro to auto-repeat every 12 hours in order to continue receiving resources and prevent your chest from maxing out. You can do this indefinitely simply by leaving BlueStacks running on your PC while you're out and about. This is great for when you're going to be out of the house for extended periods and don't want to miss out on stuff.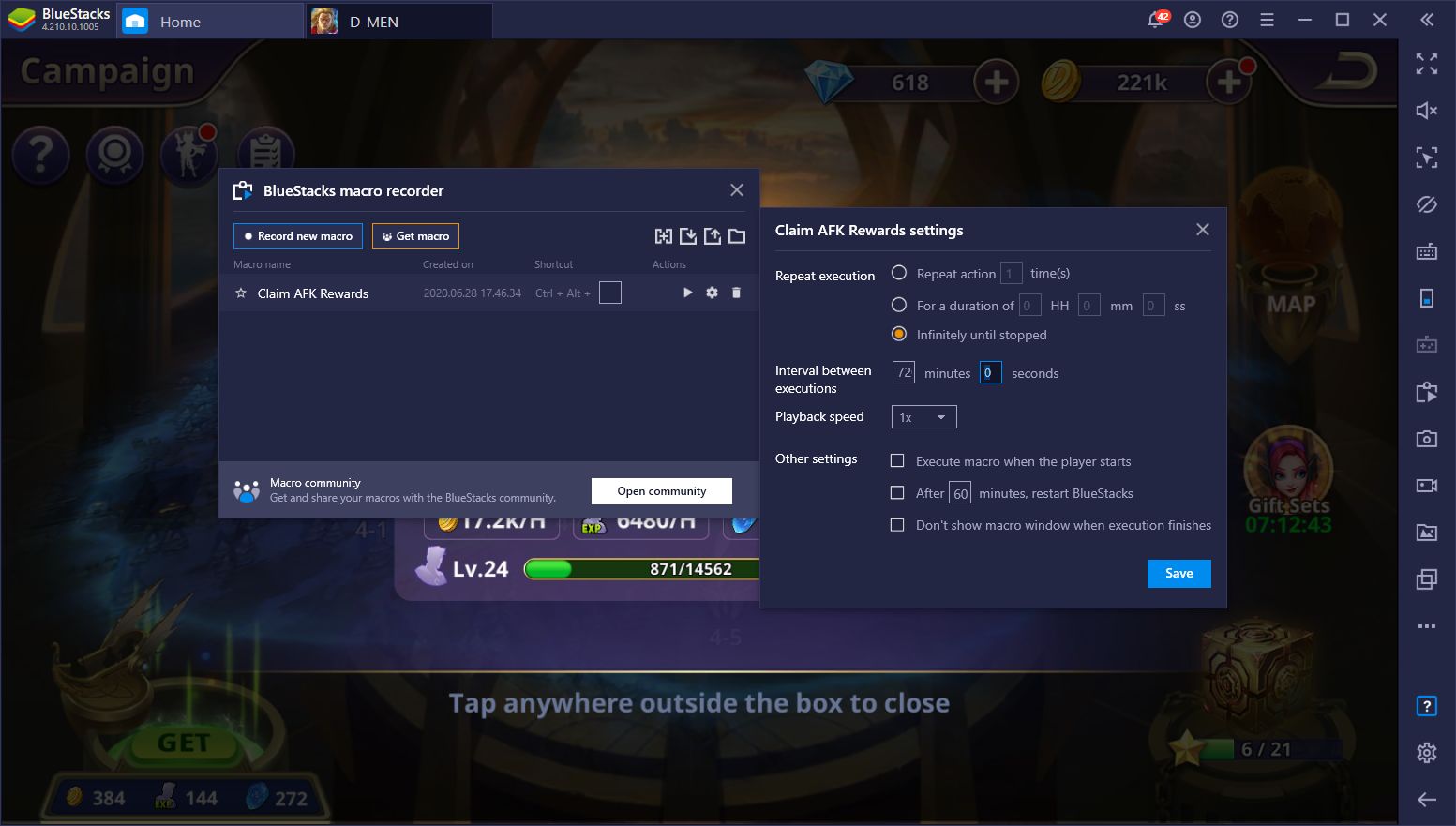 And this is only a snippet of what BlueStacks can help you achieve when it comes to automating and improving your experience with D-Men: The Defenders, and any other Android game, in general.
Have you already tried playing this tower defense game on BlueStacks? We promise you won't be disappointed, so take a look at this title in our App Center and get started today! And if you have any thoughts or questions, please leave them in the section below and we'll get back to you ASAP.