Game Guides
How to Play Dawn of Zombies on PC with BlueStacks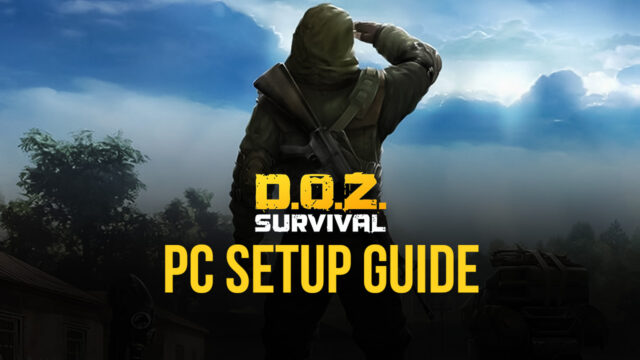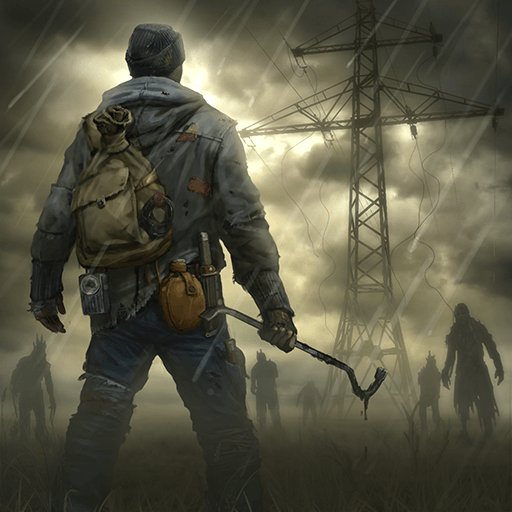 Dawn of Zombies is an action survival RPG game where the player takes the role of a survivor that has to look after a small shelter and raise it to become the ultimate fortress against the threats of the post-apocalyptic world. This game replicates the success that games like State of Survival and Last Day on Earth have by incorporating similar gameplays, but adds its own unique features to make a beloved genre even better for old or new fans that want to experience the hype themselves.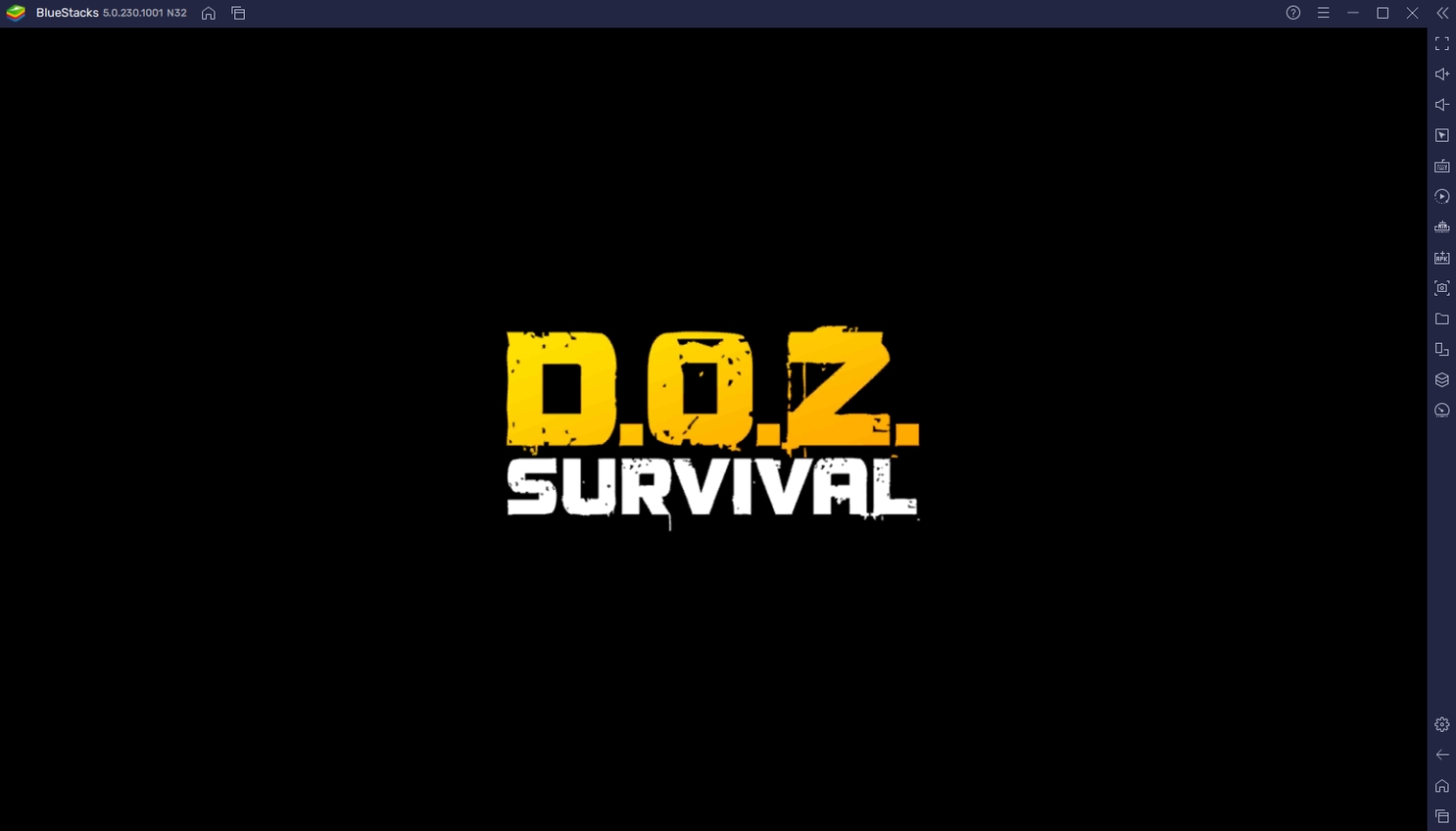 Roaming a post-apocalyptic world filled with flesh-eating undead has become one of the most popular themes in popular media today. Unlike a lot of other games from the same category, DoZ doesn't rip off storylines from popular titles but rather creates its own brand by making a unique plotline and gameplay mechanic that players will surely fall in love with. Download this game today on your BlueStacks client so that you can enjoy it on the comfort of your computer.
How To Set Up Dawn of Zombies on BlueStacks
Playing Dawn of Zombies on your phone can feel pretty limited since there's so many things that you can do, but the controls just aren't smooth enough. There are a lot of tasks to complete to upgrade your shelter, but having to do it on your phone can feel bad. This is why you should make the switch from your phone to PC by downloading the BlueStacks client, which is the #1 Android Emulator that you can find anywhere for all of your mobile gaming needs met at a high standard.
Download and Install BlueStacks

on your PC.

Complete Google Sign-in to access the Play Store, or do it later.

Look for Dawn of Zombies in the search bar at the top-right corner.

Click to install Dawn of Zombies from the search results.

Complete Google Sign-in (if you skipped step 2) to install Dawn of Zombies.

Click the Dawn of Zombies icon on the home screen to start playing.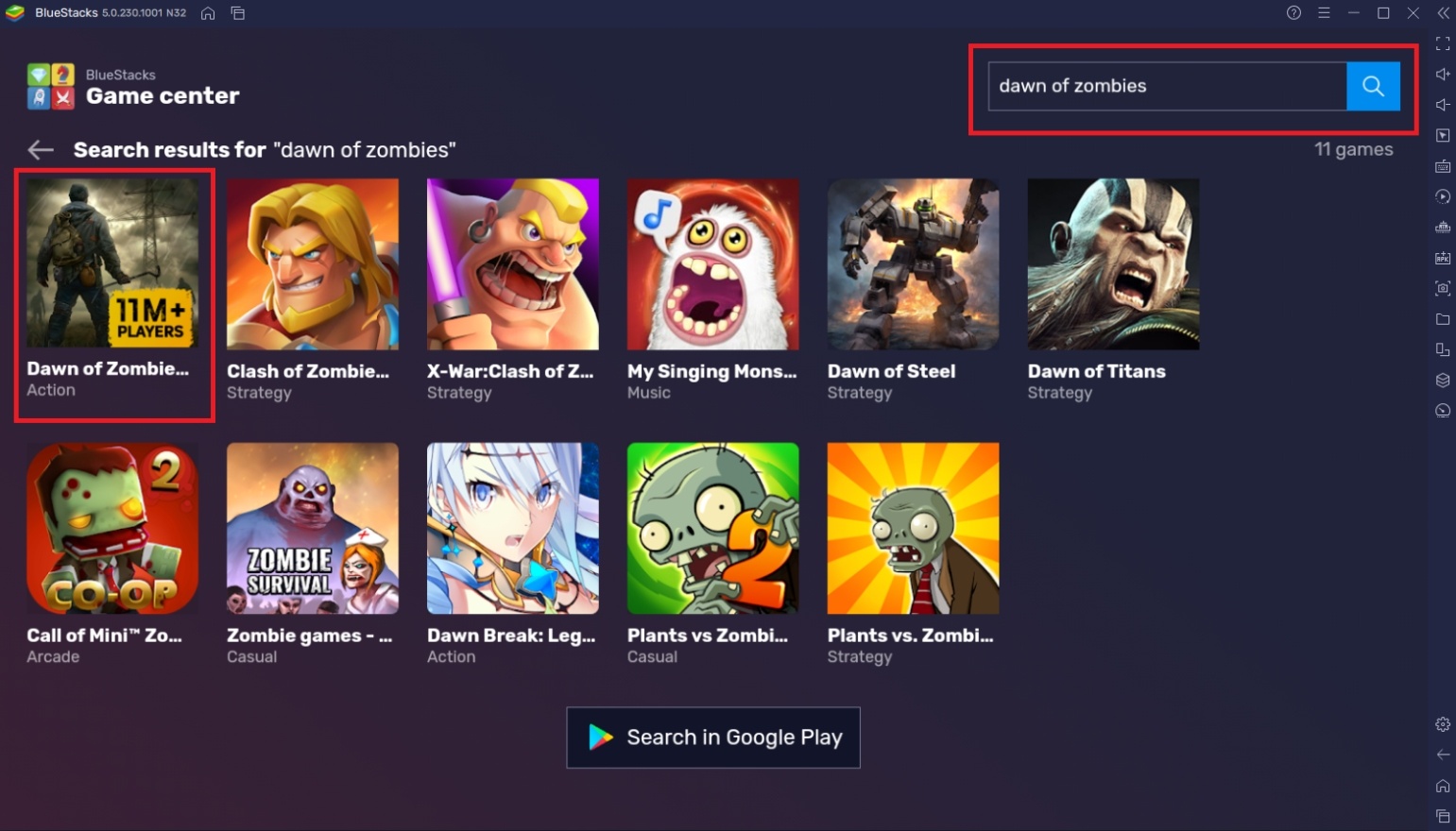 Useful Features When Playing Dawn of Zombies on BlueStacks
BlueStacks is undeniably the best place to play your favorite Android games because it has developed so many features that help players achieve heights they couldn't possibly imagine when playing on a smartphone. Aside from the portability of the smartphone, there's really no reason why you shouldn't start playing Dawn of Zombies on PC with BlueStacks. Here are a few features that you can use to improve your overall experience in playing the games you love.
The greatest part about playing on the computer is that you have access to the keyboard and mouse. Unfortunately, Android games weren't designed to play using these features. BlueStacks has bypassed this limitation by creating an artificial keymapping system through the BlueStacks Controls Editor Function or Keymapping Tool that allows players to assign keys on specific points on the touch screen. This feature emulates the controls on the Android seamlessly on any game.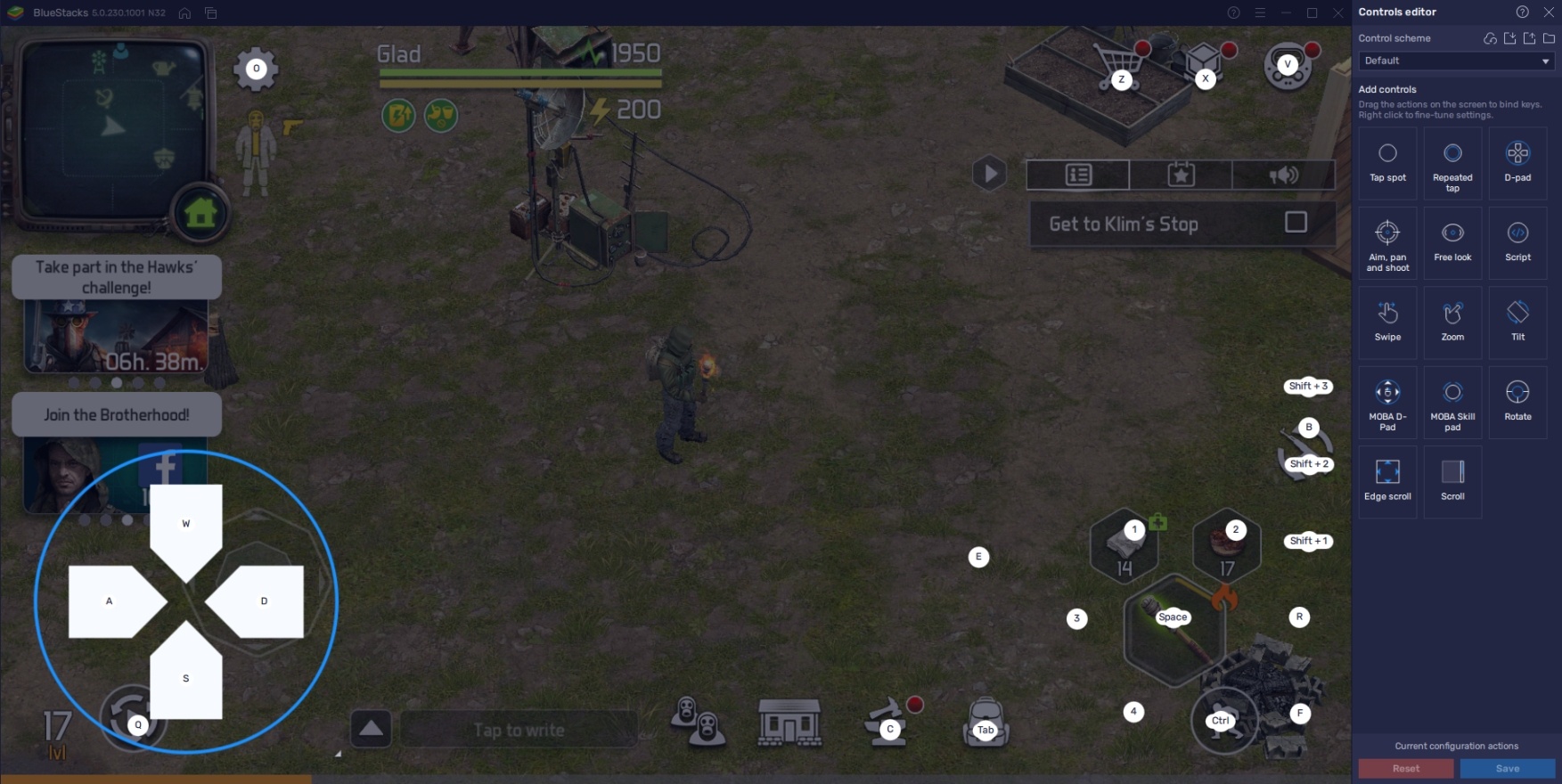 The Keymapping Tool doesn't just add single points on your screen. There are several types of controls that you can add such as the WASD-Movement controls that's perfect for Dawn of Zombies' gameplay. Users can personalize which keys they want to add to the screen so that it'll be easier to make the transition from mobile to PC. For those players that don't want to create their own command board, BlueStacks has already prepared a default set of keys for you to use.
The Macro Feature is a good way to auto-play some of the more tedious tasks in Dawn of Zombies. This feature allows players to pre-record a set of commands accurately so that players can replay the command when they will repeat the same actions in the future. Farming stuff in Dawn of Zombies is one of the main things that players might not find enjoyable so having this function will definitely aid in relieving some of the more dredging tasks that you need to do.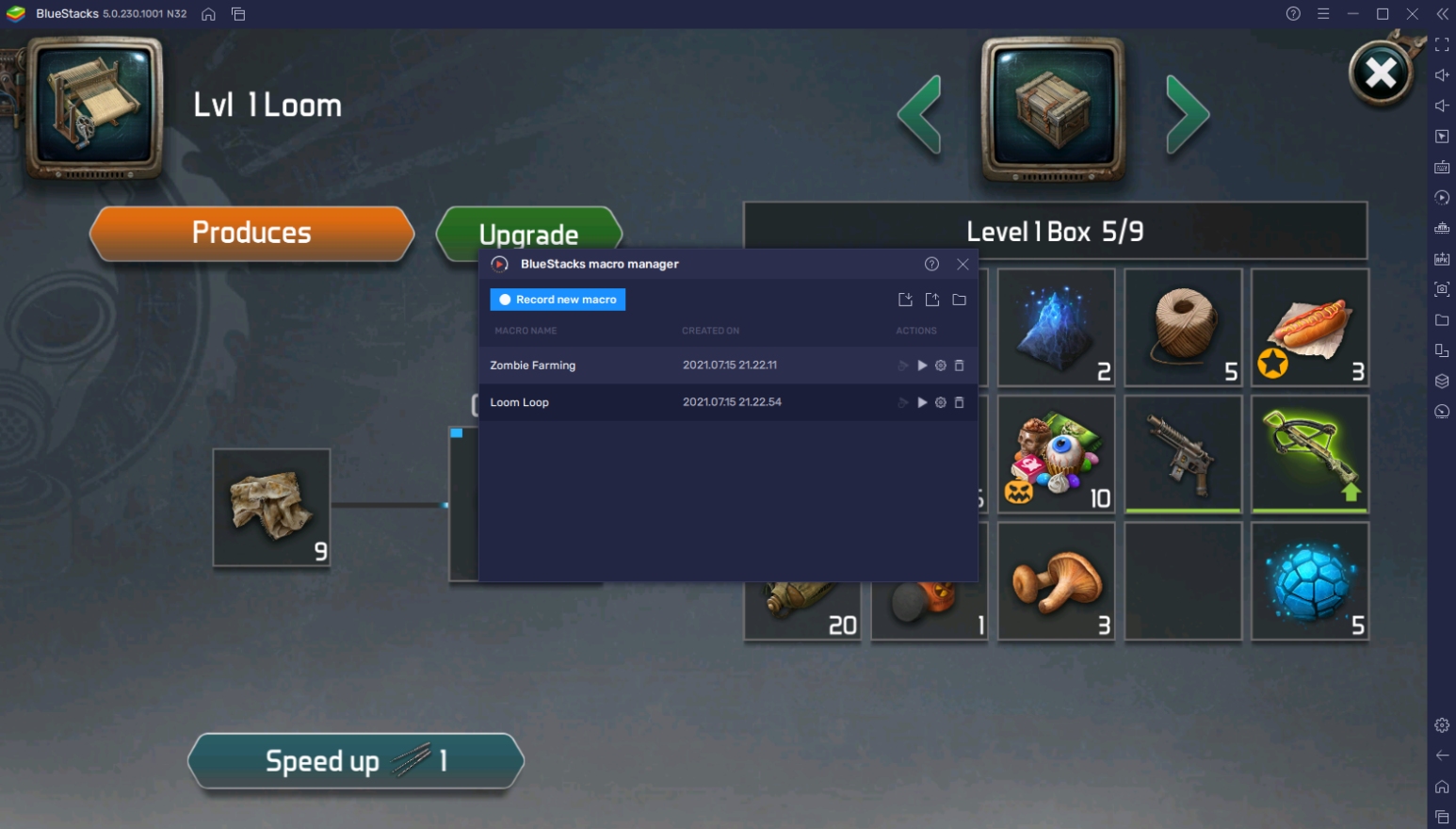 Using the macro feature can be tricky but it's not difficult to learn at all. Even users that have never used an emulator before will most likely be able to master the use of the Macro Feature by the end of the day. This is especially useful if you want to play other games but don't want to miss doing some important tasks to improve your character and account. You'll quickly learn that this function is one of the biggest blessings that you get by playing on BlueStacks.
The BlueStacks Multi-Instance Function is the feature that most people look for in an Android emulator. This function basically allows the use of two or more BlueStacks instances at once, sorted by the Multi-Instance Manager and can ALL be controlled simultaneously by the Synchronization Feature. By using the Multi-Instance Manager, users can choose the setting on the new instance they want to create by either manually setting it up or cloning an existing instance.
Dawn of Zombies requires a lot of waiting since it's an energy-based game and traveling from one place to another or crafting items on your facilities are locked by a countdown system. During these times, it's nice to have another game that you can play while monitoring the progress that you have on your current game.
Survive the Post-Apocalyptic World!
Dawn of Zombies isn't like the other games where it spoon-feeds even the most inexperienced with rewards that simply allow your character to be broken. In this game, survival is a challenge that players will have to face everyday while trying to make do with features that add to the difficulty like item durability and death punishment systems that are what makes this game so rewarding to succeed in.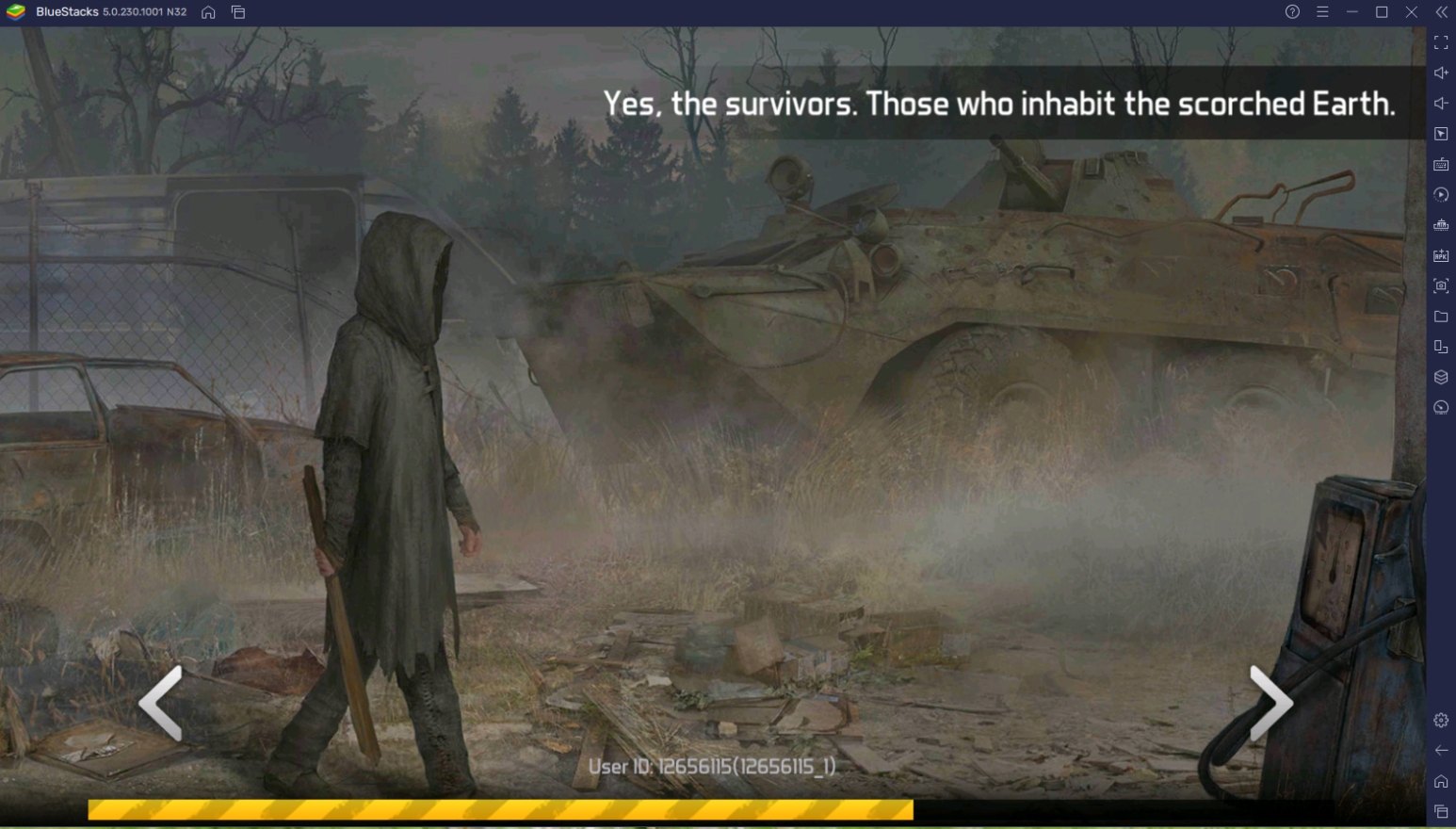 To make sure that you never fail in the game, it's a good idea to find a platform where you can be comfortable in playing. In this case, BlueStacks is definitely that go-to emulator since it has thought about every possible scenario that you might face and has created ways for you to get around the system.