Game Guides
Tips & Tricks to Playing DDTank Mobile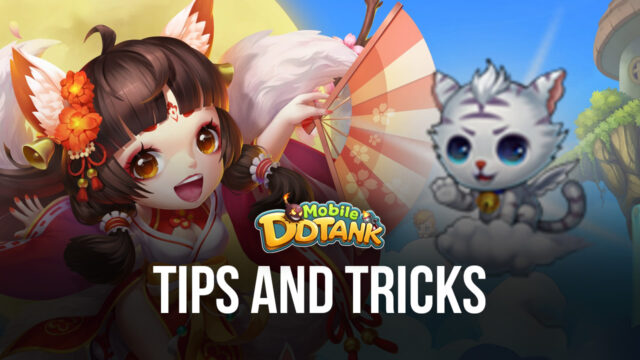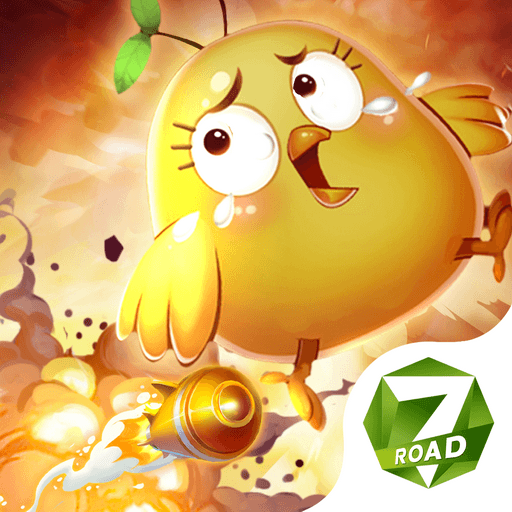 Despite DDTank Mobile's really cute design, the gameplay is actually really hardcore in the advanced stages. The game has a lot of neat features packed into such a simplistic game which isn't always a good thing because new players tend to be confused with what they need to do. A lot of times, players tend to miss out on important details because of the compactness of the game which affects the rate of their progress. Losing out on the beginning can have serious consequences in the later stages of the game.
The DDTank community has been around for a very long time which is why there are a lot of veterans that can tell you some tips and tricks about the game. We've compiled some of the best tips they can give to beginners on playing the game for the first time and what they should keep in mind if they want to get better. We've also prepared a DDTank Power Guide and Strategies Guide if you're looking to rise to the top of the arena. Without further ado, let's go into the best tips and tricks you can get when playing DDTank Mobile.
Complete Dailies
The hardest part in DDTank Mobile is collecting the necessary resources such as experience, enhance crystals, and gold. There's really no way to accelerate the method you can get these resources but you can make sure to get them consistently so that you get the most out each day. By getting the max amount of resources and rewards that you can get per day, you set yourself on the path to success. There's no better way to do that than by completing your dailies!
Dailies don't just refer to daily missions but everything that has a daily reset. These include daily log-in events and daily deals. Daily missions are probably the most important because they give a large amount of resources in total, especially experience which you'll need a lot of during the game to unlock all your stuff in the game. By logging in every day and playing for at least 30 minutes, you're able to complete everything which isn't that much time so make sure to set aside a daily schedule to play.
Visit the Shop
Visiting the shop is something that most players, even veterans, don't do too often. The shop is a great place to buy everything you need or want but most of the items often use premium currency that most players don't want to buy. However, there are tabs on the shop that use the currency that you can simply farm in the game provided that you collect them regularly. The currency system in the shop can be a bit confusing but stick to using currency that you already have.
If you're an F2P user, the best place for you to go is in the Limited Time tab, which is the main shop that resets on a daily basis. Buying an item here will cause it to become "sold out" until the next reset. Currencies that you can spend here include Gold and Diamonds. Players should always check the shop in case they find a good deal they want or simply just want to buy stuff. Enhancer crystals are always the best item to buy from the shop because they exhaust quickly.
Keep a Positive Winrate
This might be easier said than done but we do recommend keeping your win rate on the positive side. This means that your win rate should always be above 50% and anything below that means that you're struggling in the game. There are a few reasons why it's important to have a positive win rate and one of those is that this ensures that you're climbing up the ladder. When you have a negative win rate, you lose points more than you're getting them so that's a sign that you should rethink your strategy.
There are some reasons why players have a negative win rate other than losing too much. For example, disconnecting too much or having teammates leave on you can be a few reasons why this happens. If you think that you're gameplay is the biggest reason why you're losing, try to change up your strategy by trying out different weapons, battle items, and strategies on Casual Mode.
Get More Weapons!
Get more weapons. Having a large arsenal means that you get more choices when playing the game but not only that. We've mentioned in our Power Guide that simply having more weapons will allow the player to gain more stats even if they are not in use. There are so many benefits to having a lot of weapons but it's easier to say get more weapons than actually doing it because acquiring new guns is extremely difficult in this game due to the nature of its business model.
With all that said, players are still encouraged to try to get as many weapons as possible. This can be done by logging in daily and getting the free summon. Additionally, players can use their diamonds to purchase summons that will really help accelerate the progress of your collection. Don't be afraid to spend a few diamonds because it'll all be worth it if you get a high-quality gun.
Join a Guild
Joining a guild is one of the things that players should do early on because it allows them to unlock additional features such as Training and the Guild Shop. The guild system also has a lot of fun modes that can prove to be entertaining if you want to take a break from constantly fighting in the arena. Just make sure that you join a guild that is both active and friendly.
Active guilds are something you should look for because inactive guilds progress really slowly and don't offer you any benefits. Once you're in a guild, don't forget to contribute resources or diamonds daily. This is because guild contribution can be used as a currency to buy useful stuff in the guild shop that will definitely prove itself useful in the future.