Game Guides
How to Play DDTank Mobile on PC with BlueStacks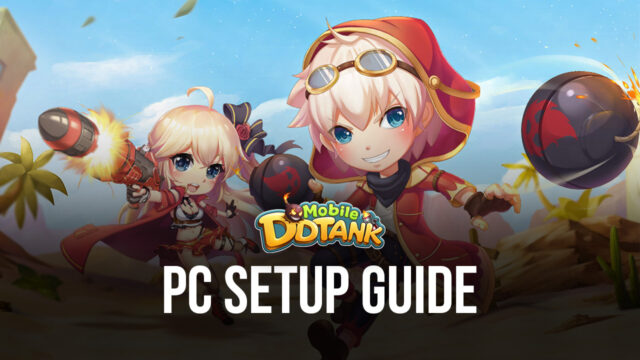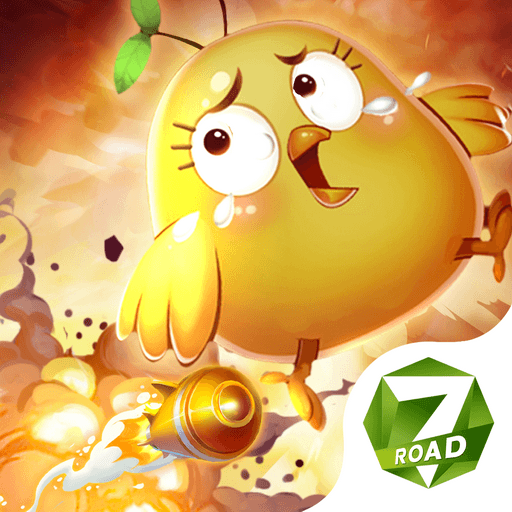 Are you interested to play DDTank Mobile today? Get started on one of the most popular 2D trajectory shooting games in history as the beloved browser game finally gets its own application on mobile devices! Relive the fun if you've tried this game before or get introduced to a new world of fun if you haven't played DDTank before. The game was a huge success back in the day and is looking to continue its popularity into the present by extending its audience to a wider platform.
DDTank Mobile is a fun, turn-based, trajectory shooting game that tests the players' ability to hit enemies under the pressure of a time limit. The game has a ton of fun features that make the game a little more challenging, but not so much that it becomes too stressful. The new version on mobile has a lot of new concepts but still feels oh-so familiar in a way that made some of us fall in love with it all those years ago. This game is definitely something that players should try out if they're looking for a fun time.
How To Set Up DDTank Mobile on BlueStacks
Playing DDTank Mobile on your phone is good, but nothing beats the experience of having it on your computer. The game has a lot of strategic elements involved combined with a very short time limit that can cause you to make some reckless mistakes. In the PvP environment, securing every advantage you can get is especially important (without using cheats, of course) and BlueStacks is the platform that can help users play their games using top-notch features you can't find anywhere else.
Download and Install BlueStacks

on your PC.

Complete Google Sign-in to access the Play Store, or do it later.

Look for DDTank Mobile in the search bar at the top-right corner of the Game Center or at the Google Playstore.

Click to install DDTank Mobile from the search results.

Complete Google Sign-in (if you skipped step 2) to install DDTank Mobile.

Click the DDTank Mobile icon on the home screen to start playing.
Useful Features When Playing DDTank Mobile
BlueStacks is the best place to play DDTank Mobile not just because the PC is a more powerful platform to play games with, but also because it has a ton of exclusive features that make playing any game so easy. The platform has specialized functions that are designed to improve the quality-of-life features when playing and make the transition from phone to PC so easy. Here are some of the best features that you can use when using BlueStacks:
The BlueStacks Controls Editor Function is exactly what you need when playing DDTank Mobile on your PC. This feature allows players to add touchpoints on their screen and designate a key so that whenever you press a button, it will touch that specific part of the screen. There are other types of controls as well, such as the WASD movement keys, which makes it easier to maneuver around. You can customize your own controls or use the default keybinds that BlueStacks includes when you install the game.
DDTank Mobile has especially fast-paced gameplay that can punish players if they take too long. Moving using your keyboard is the most efficient way to get to a specific point on the map so it's a good idea to use the controls editor function. It's also a lot more accurate to use your mouse cursor to aim rather than having your thumbs or fingers drag your screen. Once you master the controls on PC, you'll be able to fight a lot more efficiently compared to using your phone.
The Multi-Instance Function is a great feature in BlueStacks because it provides a lot of utility for the user. This function allows users to open two or more instances of BlueStacks which they can use to open two or more different games at the same time. Additionally, you can place these instances side-by-side and play them at the same time rather than having to close and open your apps on one device. This saves time and makes it easier to monitor your games.
DDTank is a fun, action-packed game, but playing for too long can leave you wanting some variety. Instead of closing your current instance, you can also open a low-attention game on the side so that you can play two games at once, which can help ease the grind. If you're feeling frustrated with your teammates in the Arena, you can also try creating two accounts and playing them both using this function so that you can coordinate and plan better in battle.
The eco mode has a simple function, but plays a vital role when gaming. As the name suggests, this function puts your instance in energy-saving mode which helps lower the power consumption of your computer. If you're running multiple instances, it can take a heavy toll on your energy consumption and your PC's overall processing capabilities.
Using Eco Mode on DDTank isn't exactly helpful while you're playing, but once you shift between instances or tabs, you can use this function to help your PC perform better. The eco mode promotes doesn't only save you a few dollars on your electricity bill but it helps save the environment a little bit at a time.
Time to Wreak Havoc in DDTank!
The game provides a really fun PvP experience that players may not have experienced before. The combination of strategy and quick thinking is something that a lot of action RPGs have today, but the hack-n-slash function can ruin the thinking part of some games. This is where games like these shine because everything you need to win relies on how good you are at acting on your feet.
There are a lot of players queuing up in the matchmaking section each second and we think you should dive right into the fun and start climbing the ladder. Wreak havoc in DDTank and make a name for yourself as the best player on the server!