Game Guides
Diablo Immortal Server List and FAQ – Everything About the Diablo Immortal Servers and Most Common Questions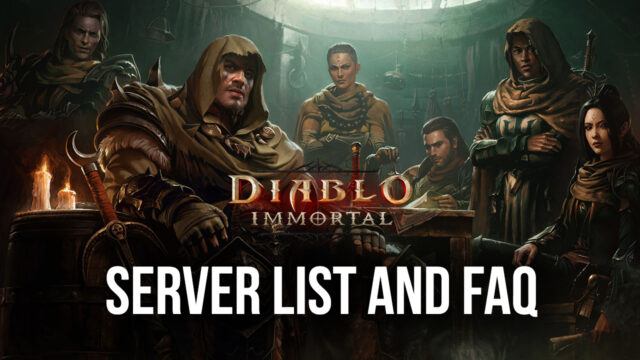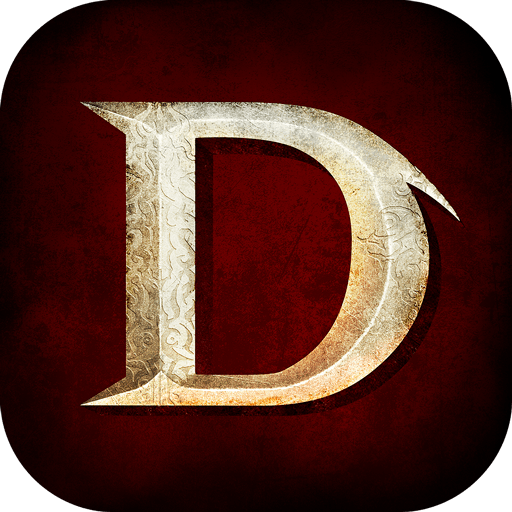 Diablo Immortal is the latest entry in Blizzard's franchise of action RPGs, this time in the form of an MMORPG for phones that is heavily reminiscent of Diablo 3 both in aesthetics, as well as in general gameplay and systems. And though Immortal has several key differences, it's still tons of fun both for players who are invested in the lore, as well as for those who just want to pass the time obliterating the forces of hell in a variety of creative and interesting ways.
Since Diablo Immortal, unlike any other game in the series, is an MMORPG (Diablo 3 is similar, though not an MMORPG entirely), players will need to connect to a variety of data centers located in different parts of the world, before accessing the game itself. These data centers, in turn, each have numerous servers within them. Though it doesn't really matter which server you actually choose, it's important to choose the correct data center for your region, since this will guarantee that you get the best latency. And considering that Diablo Immortal is 100% online, minimizing your latency will play a vital role in helping you to survive and to defeat your enemies.
With that being said, here's the current spread of data centers in Diablo Immortal, along with the servers in each:
US East
Sin War
Prime Evils
Tree of Inifuss
Soul Siphon
Sandro the Mouth
The Malus
Iceburn Tear
The Worldstone
Helliquary
Silver Spire
Plains of Despair
Arcane Sanctuary
The Curator
The Fallen
Risen Dead
Darkening of Tristram
Greed
The Last Vestige
Meshif
Ureh
Albrecht
Lysander
Wirt
Hadriel
Mask of Jeram
Arkaine's Valor
Doombringer
Town Portal
Eternal Conflict
US West
Caldesann
Kanai
Eternal Crown
Deckard Cain
Zoltun Kulle
Sand Scorpions
Stormshield
Old Growth
The Soulstones
Khalim's Will
The Gidbinn
Cult of Damnation
Purus the Decimator
Black Abyss
The Triune
Dry Steppes
Amber Blades
Halls of the Blind
Star of Azkaranth
Wailing Beast
Heart of the Oak
Crescent Moon
Call to Arms
Chains of Honor
Hand of Justice
Breath of the Dying
Pandemonium
Burning Hells
End of Days
South America (Spanish)
Mephisto
Rathma
Navair
Bul-Kathos
Viz-Jaq'taar
Viz-Jun
South America (Portuguese)
Flavie
Akara
Asylla
Xul
Oza
Belial
Izilech
Jondo
Gorgothra
Elzix
Europe (English)
Dark Exile
Arreat Summit
Sightless Eye
The Unspoken
Angiris Council
Blood Rose
The Countess
Talva Silvertongue
The Butcher
Stone of Jordan
The Void
Cathedral of Light
Archbishop Lazarus
Dark Wanderer
The Hellforge
The Ancients
Trade Consortium
Yshari Sanctum
Gharbad the Weak
The Borderlands
The Martyr
Sea of Light
Crystal Arch
Diamond Gates
Thorned Hulk
Wood Wraith
Oblivion Knight
Throne of Destruction
Stygian Fury
Europe (French)
Skarn
Dravec
Charsi
Leoric
Ammuit
Esu
Europe (German)
El'Druin
Tabri
Vizjerei
Hemlir
Segithis
Akeba
Europe (Spanish)
Europe (Italian)
Europe (Polish)
East Asia (Korean)
Rayek
Lethes
Tal Rasha
Tassi
Vataos
Daedessa
Askari
Kashya
Zaka
Sargoth
Namari
Ennead
Que-Hegan
Griswold
Harlequin Crest
Cydaea
East Asia (Japanese)
Ongori
Inarius
Fahir
Eskara
Lilith
Zov
Lakrii
Manoruk
Tyrael
Horadric Cube
Andariel
Zaim
Oceania
As we mentioned above, while your choice of server is irrelevant, try to select a data center closest to you in order to get the best experience with Diablo Immortal. Make sure to also play Diablo Immortal on PC with BlueStacks to get the best graphics and performance as well!
With that being said, here are a few of the most popular questions about the Diablo Immortal servers, as well as other aspects of the game, along with their answers:
Is Diablo Immortal Cross-Server?
Sadly, no. Characters that you create on one server cannot be transferred to another and much less to another data center.
Is Diablo Immortal Cross-Play?
Yes! Players can meet and collaborate with other users regardless of the platform on which they are playing.
How do you Play Diablo Immortal on an Emulator?
As it turns out, with BlueStacks, it's very easy to play Diablo Immortal on PC. All you need to do is download our client, install it, and look for Diablo Immortal on the App Center. After a few moments of downloading and installing, you'll be all set and ready to start your adventure through Sanctuary. Check out our PC installation guide for Diablo Immortal on BlueStacks to get a detailed overview of the process.
Can You Play Diablo Immortal With Friends?
Yes! The idea of players being able to see each other seamlessly as they adventure around the world is so that they can easily group up and tackle much of the game's content together. And when it comes to playing with friends, you can just as easily create groups or parties with your pals, and play through the entirety of the game with them at your side.
Is Diablo Immortal a Free-to-Play Game?
Strictly speaking, yes. You can download, install, and play through the entirety of Diablo Immortal without spending a dime, and even enjoy the time you spent here in its entirety. However, matters get a bit more complicated when it comes to the endgame content and farming, since players who pay for Legendary Crests have much, much easier access to the best Legendary Gems and all the associated upgrade materials, compared to players who only get these as rare rewards from quests, challenges, and the battle pass.
Diablo Immortal is far from being a fair game to f2p users. Feel free to read our Diablo Immortal review to learn more about what this game gets right, and where it sadly falls apart.
And that's it for our Diablo Immortal server guide and FAQ. Please leave us your questions and comments in the section below, and we'll try to get back to you ASAP!