Game Guides
Tips & Tricks to Playing Dice Dreams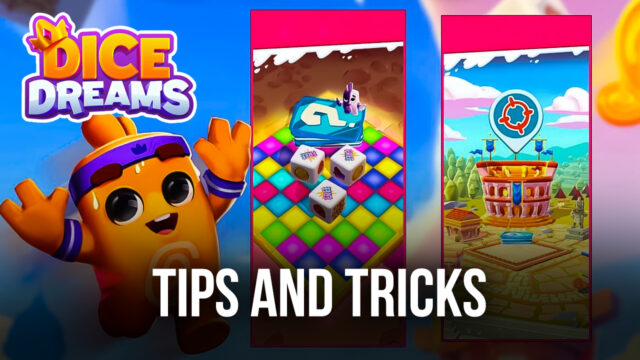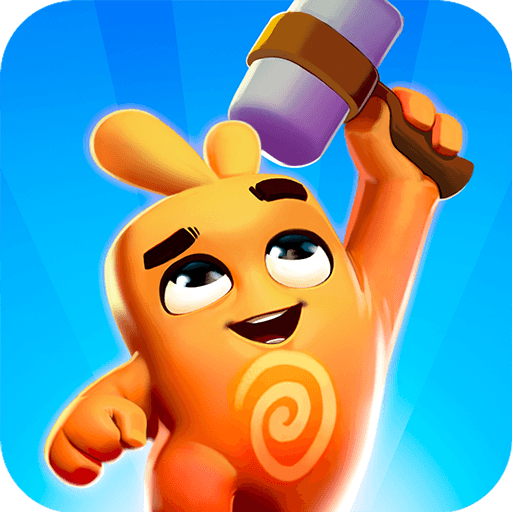 Playing Dice Dreams has been a fascinating period, so we want to share the enjoyment with the potential players. We don't just want players to start the game without any idea of how to get the most out of playing the game right off the bat. That's why we've gathered our experience playing the game so that players can get the best tips and tricks that will help them throughout their gameplay. Take a look at some things that you should keep in mind when playing the game!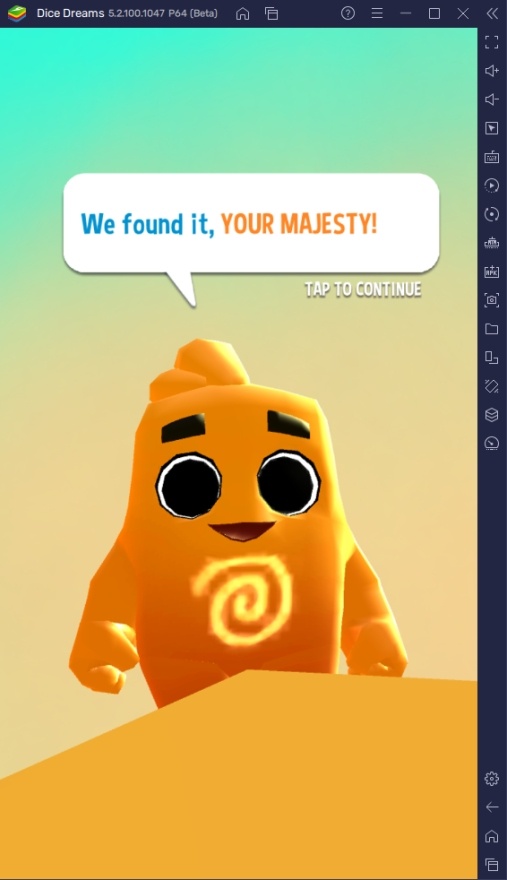 There are so many ways to play Dice Dreams, and it's ultimately up to the player on how they want to enjoy it, but those that want to get the most out of this game might want to read up on some of our guides. These tips and tricks are designed to help players maximize the rewards they can get when playing the game while considering their options if they're looking for more enjoyment or trying to win more rewards by taking this game more seriously.
Use the Dice Modifier
The Dice modifier is a special feature that players can unlock early on in the game. Players can increase the value of their rewards by 2x, 3x, 5x, 8x, and so on. However, keep in mind that the modifier also changes the number of dice consumed every roll, so it's not necessarily a free bonus that players can use to get free rewards all the time. Regardless, we always suggest players tune the modifier to the highest value if they're looking to increase their winnings when they roll.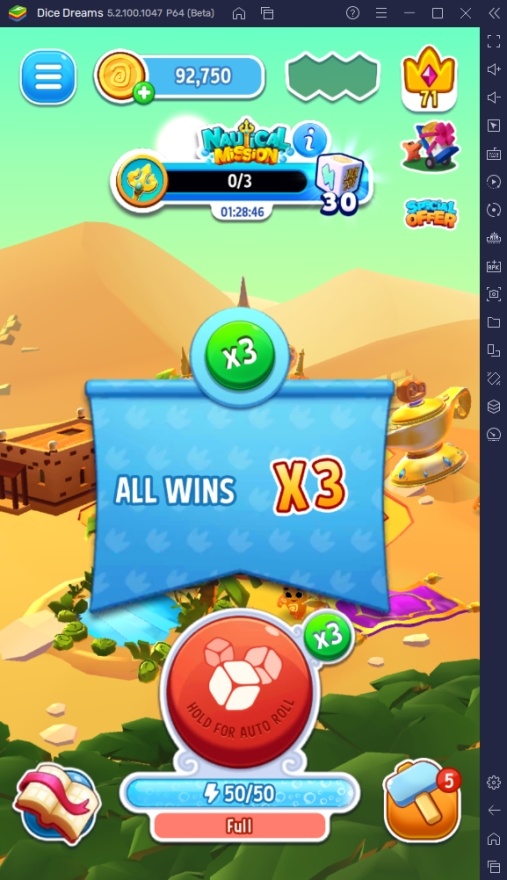 The reason why you want the Dice Modifier is that the chances of winning are relatively common, but if you attempt it one by one, you might have more losses than wins. However, using the modifier allows you to win big so that your losses don't hurt as much. Whenever you get an attack or steal, you'll get a huge amount of winnings. The best item to win is the free rolls since it gives you more chances to win big. We suggest that players use the modifier up to the 8x value.
Collect Stickers
Collecting stickers seems like a fun minigame that players can do on the side, but there are a lot of benefits to getting them as quickly as possible. Stickers belong to specific sets that have unique themes. Players can get stickers by opening them from packs that you can purchase from the store using coins that you get from playing the game. If you find yourself with extra resources, you can buy some packs so that you complete sticker sets as quickly as possible.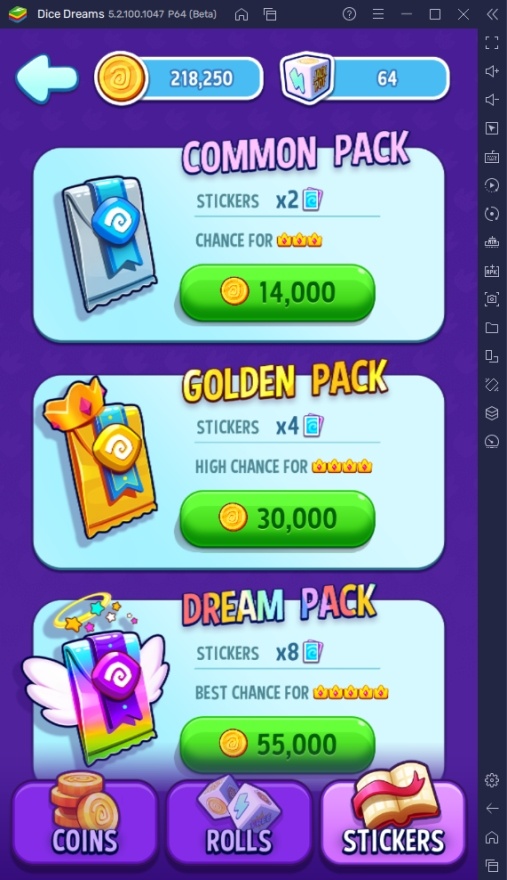 Once you've completed a sticker set, you receive rewards depending on the set you completed. The best reward that you can get is additional dice chances. It's also a great way to flex your progress to other people since you're able to show that you're putting in a lot of effort to complete Dice Dreams' features. While we suggest that players focus on kingdom building primarily, there's nothing wrong with spending your coins to play other parts of the game.
Upgrade All Structures Equally
Upgrading your structures equally is a strategy that we recommend for players playing defensively in case they're facing a lot of attacks from other players. You want to do this because maxing out one building at a time makes it easier for other players to snipe structures with higher gold values. It's also more expensive to repair buildings that have been upgraded higher than buildings that have been maxed out early, so you'll lose more gold coins by doing so.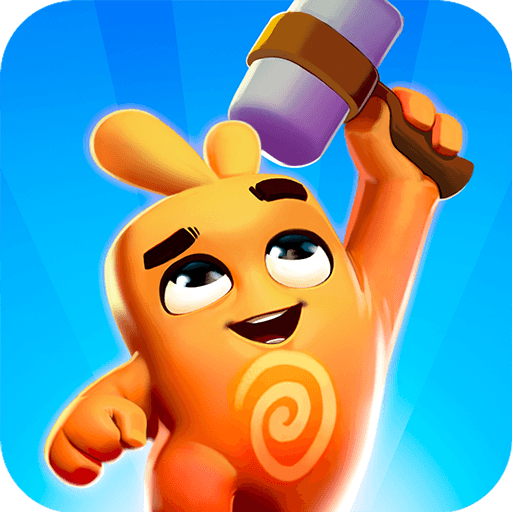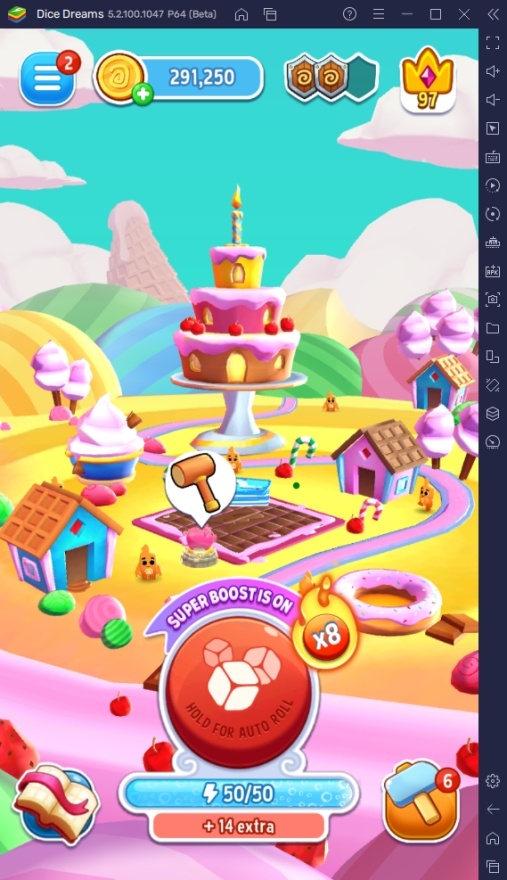 Having equal buildings means that your buildings' value is the same and is always low enough that you won't be losing as much gold on repairs. In our Kingdom Building Guide, we suggested that players should build all their structures in one go since it prevents enemies from taking their resources. However, if you're not able to do that efficiently, it's better that you balance out your structures to minimize your losses in Dice Dreams.
Take Your Revenge!
Your elders would probably advise you not to take revenge against others in real life, but in Dice Dreams, you should strike back at those that attacked your kingdom. When a player attacks your kingdom, you'll have the option to take revenge on them later whenever you get an Attack action from your dice rolls. You can do this by clicking on the Revenge button found at the top of the UI after your attack opponent has been chosen initially.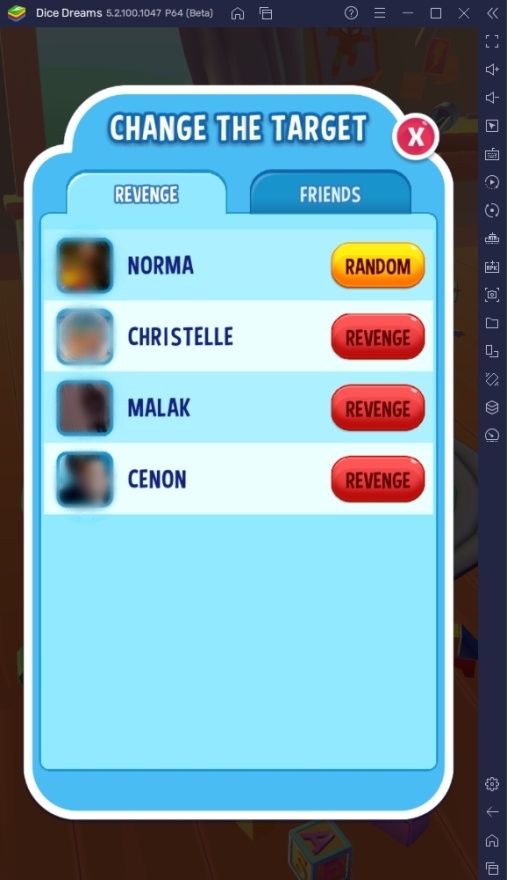 The reason why you want to take revenge instead of taking your random opponent is that they're more likely to have more resources since they've just finished attacking you. You also want to avoid making new enemies by having new players be able to take revenge on you when you choose them as your attack target. It's a good idea for players to use the revenge feature whenever someone attacks them so that they take back some of the resources they lost.
Watch Ads for More Bonuses!
Watching ads is something that players absolutely hate doing, and we understand that you may not like this method, so we've placed it at the very end of this guide. However, we need to acknowledge that the bonuses that you can get from watching ads are extremely beneficial to the progress of your account, especially if you're trying to earn as many gold coins and dice roll chances as possible to be able to rebuild your kingdom quickly.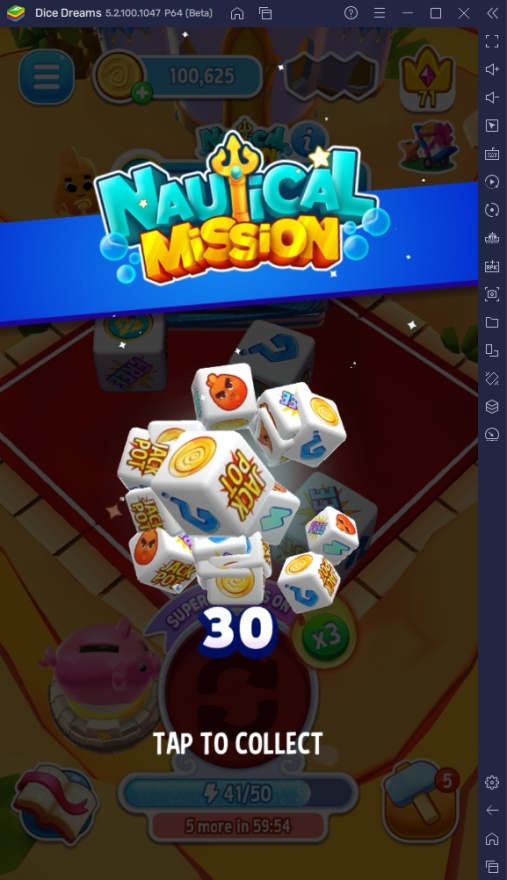 Unlike many other mobile games, the game isn't obnoxious about how it offers ads to the player since there are only a handful of features that provide bonuses by watching ads. We suggest that you take the opportunity and claim the bonuses whenever you see those features. If you're using BlueStacks, you'll have an easier time since you can simply tab out when the ad plays and come back a minute later.