Game Guides
How to Play Dice Dreams on PC with BlueStacks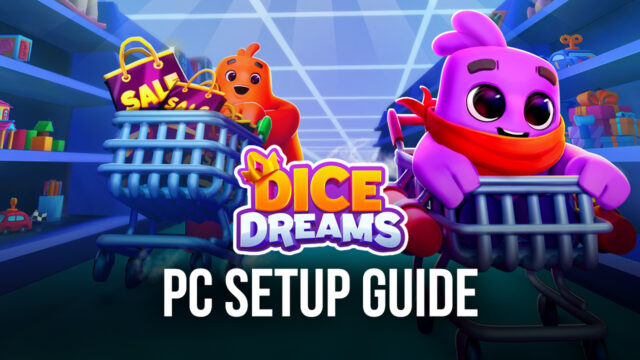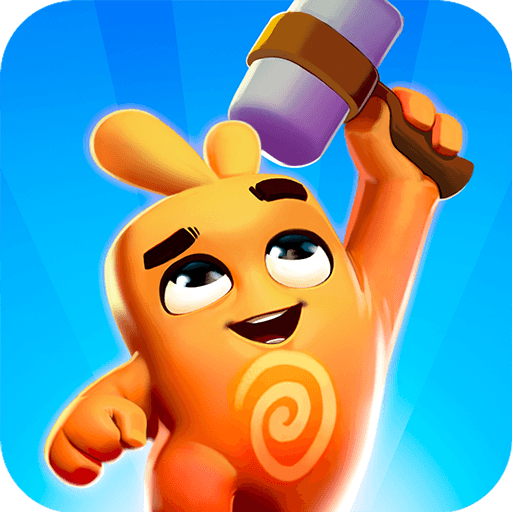 People are going crazy as soon as they play Dice Dreams, a tabletop idle game that lets players test out their luck with a roll of the dice! The game features castle building as its central theme, with players needing to earn gold by rolling dice for random values such as attacking other players, stealing another kingdom's loot, or simply earning the jackpot for yourself! There are a ton of different stages that players can play through if they're looking for something to keep them occupied long term!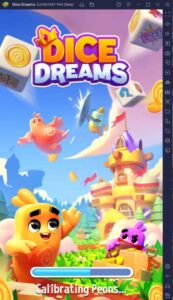 Dice Dreams is a game that tests a person's luck as the central theme. There are many ways to win on the dice, but it's up to the players and the wheel of fate (or the game's RNG mechanic) to get the stuff they need to establish the best kingdom they can using the available resources to them. This game is designed to relieve a bit of stress because it doesn't involve giving players any negative game mechanics if they roll poorly on the dice, so all they can do is win.
How To Set Up Dice Dreams on BlueStacks
Dice Dreams is a game that gives you the time to relax and pass the time whenever you need to take a break from work or school. The problem is that most workplaces don't like having their employees fidget with their phones while they're on duty, and the same applies to students in school. Even in the comfort of your home, you'd rather just do everything on your computer, so we're introducing a way for players to play their favorite mobile games on PC with BlueStacks:
Download and Install BlueStacks

on your PC.

Complete Google Sign-in to access the Play Store, or do it later.

Look for Dice Dreams in the search bar at the top-right corner of the Game Center or the Google Playstore.

Click to install Dice Dreams from the search results.

Complete Google Sign-in (if you skipped step 2) to install Dice Dreams.

Click the Dice Dreams icon on the home screen to start playing.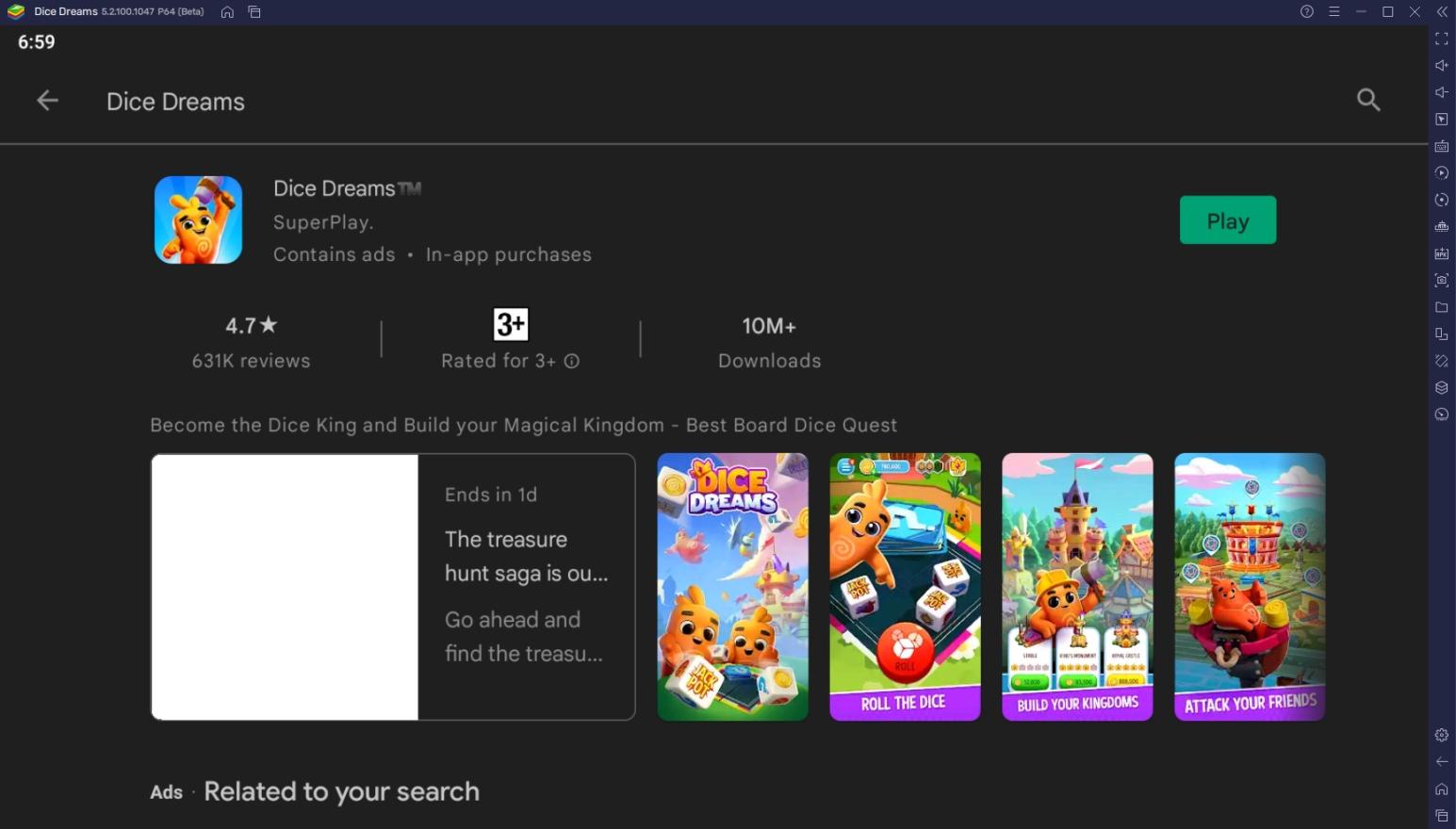 Useful Features When Playing Dice Dreams on BlueStacks
BlueStacks isn't "just" an Android emulator whose sole purpose is to allow players to play their favorite mobile games on PC. The platform has multiple features that make it the perfect system for hardcore gamers to make the most out of their playtime since it has developed features that the smartphone simply lacks when it comes to gaming as a priority. That's why so many players have switched from mobile to PC, using BlueStacks as their partner in gaming.
The Multi-Instance Function is every gamer's dream come true. This feature allows players to open multiple instances simultaneously on the same device using the same accounts or one individual account per instance. The Multi-Instance Manager allows players to manage all of the tabs they open so that the user doesn't get confused and has an easier time tracking their progress on the available devices.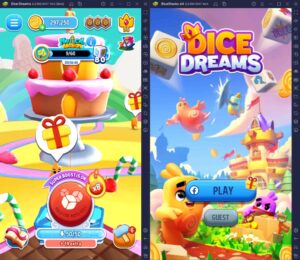 Dice Dreams isn't the most action-packed game in the Play Store, and you'll most likely just be rolling dice on the side while you work on something else. Rather than watching the game roll the dice for you, it can also be relaxing to simply have it open on one instance and play another game on another instance to maximize your time playing games in your free time.
The BlueStacks Macro Feature allows players to record their actions, which can be replayed later with the option to customize playback speed and the number of times you want to repeat it. By pre-recording actions you do in-game, you can replay them later so that you won't have to manually go through repeatable tasks every time you open the game, which saves you a lot of time.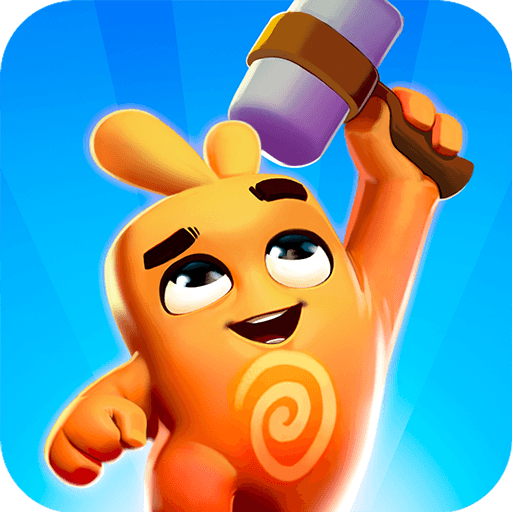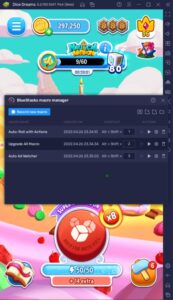 The Macro Feature can also benefit games like Dice Dreams which already have auto-play features because it still allows the customization of actions that you usually can't do in some modes. In Dice Dreams, this includes macros that allow players to create automatic commands when attacking or stealing from other players and constructing buildings. Players can also create their macros according to their needs when they play the game.
The Eco Mode is a neat little feature that most players don't look at but can be a lifesaver for users that are having trouble because of their computer's performance limitations. The Eco Mode feature saves the day by allowing the option of having more than two instances open without your PC having to drag the idle process of your passive games.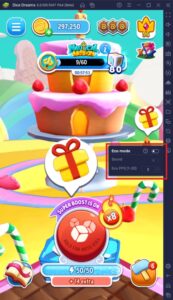 Having an eco mode should be an essential feature in every game because players aren't always actively playing the game, especially if it has an auto-play feature. Rather than wasting your energy and computers processing power by leaving a game on, you may want to turn on the eco mode. This feature is perfect if you're planning to use both the multi-instance function and macro feature simultaneously.
Construct the Best Kingdom in the Game!
Dice Dreams has pretty straightforward gameplay, but it doesn't feel repetitive even if you play it for a very long time. In fact, players will feel more satisfied playing the game the higher stages they beat because the kingdoms become more beautiful as you earn more money to restore them to their most beautiful point. It's up to you to roll the dice and help your buddies construct the best kingdoms that you can.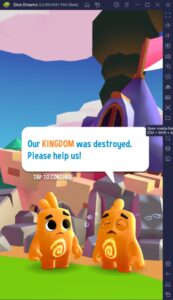 Arcade games like these with no complex gameplay are what people nowadays love playing because it doesn't require them to do complicated tasks that end up being a chore. You can play the game anytime you want, and you won't get left behind by the other players just because you're busy doing things in life. Join in on the fun and rebuild your first kingdom in Dice Dreams!