Game Guides
Disney Mirrorverse Beginner's Guide – Conquer the Mirrorverse of Disney and Pixar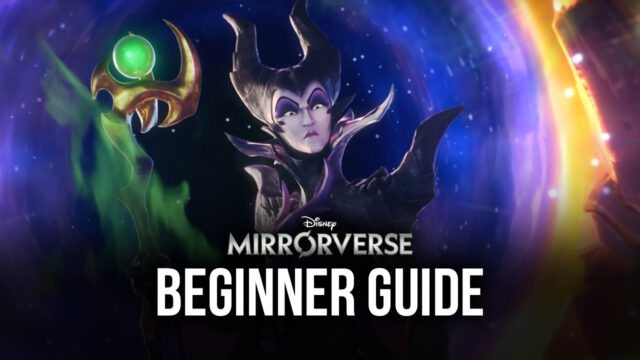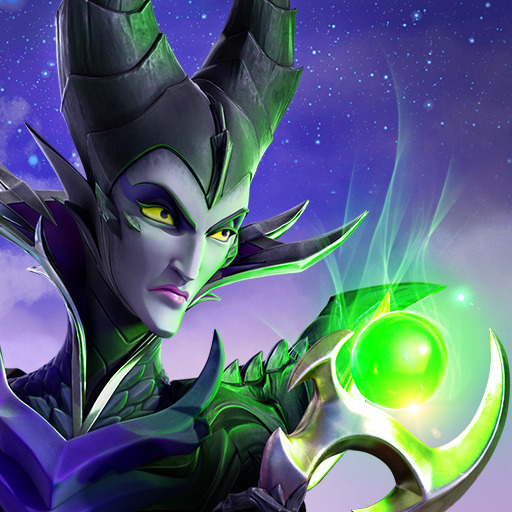 The latest offering in the gacha RPG market is by none other than Kabam Games Inc. which is known for its innovative and high-quality games from different IP franchises. This time, your favorite characters from the Disney and Pixar IP franchise are going to grace your mobile phones in the Action RPG title Disney Mirrorverse.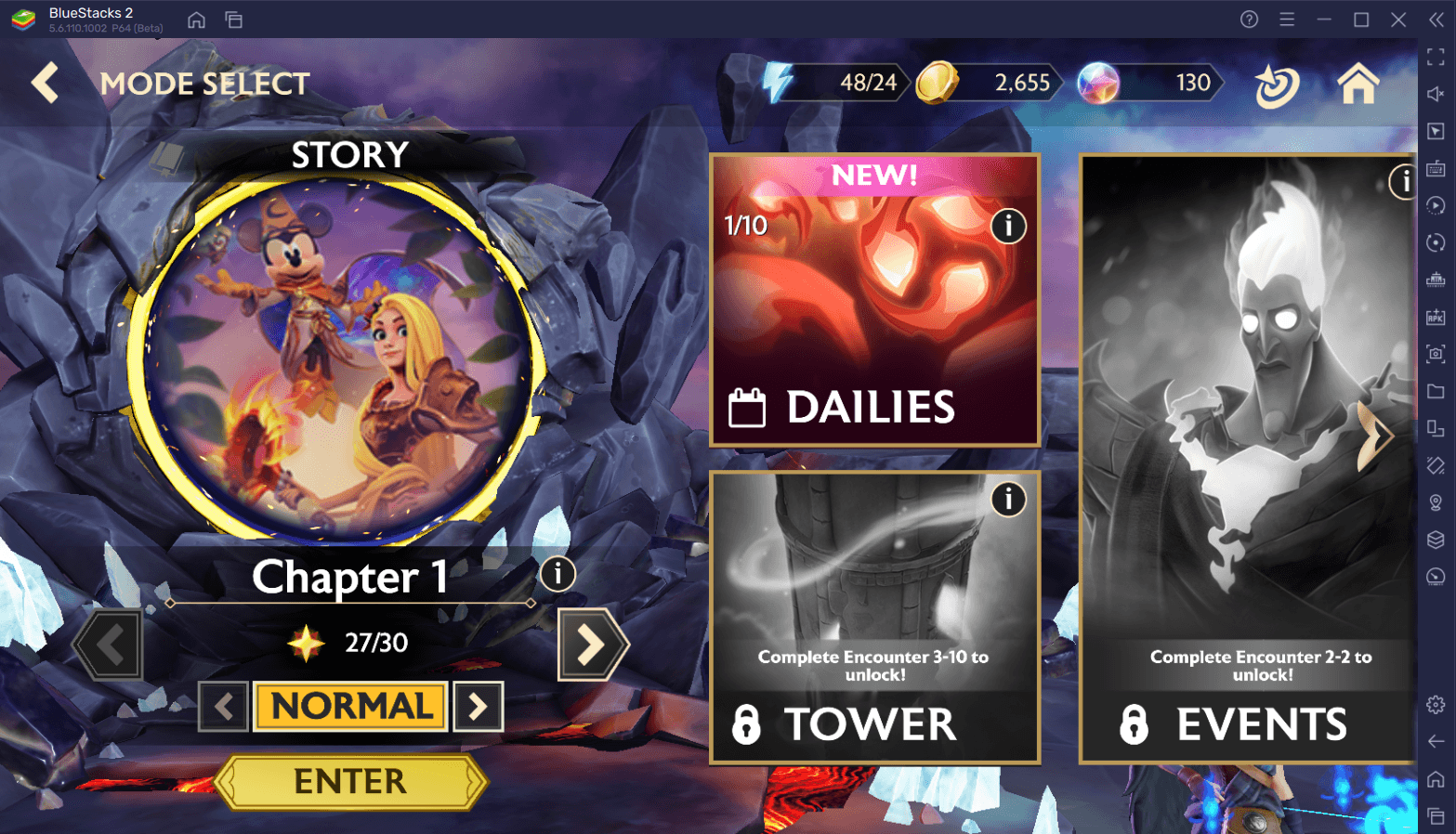 Disney Mirrorverse shares very similar tropes to the similar games available in the market but has some very unique features which differentiate them from their competition. The fact that they have the Disney and Pixar IP is a huge plus point as no other gacha game has been associated with these intellectual properties before. The combat system is also fluid and works flawlessly as intended. We did notice some FPS drops but none of which are highly noticeable or cannot be fixed with updates in the future. If you want to play Disney Mirrorverse without lags or crashes on your PC using BlueStacks, check out how to install and play it through a fast and sure-shot method.
In this beginner's guide for Disney Mirrorverse, we will be focusing on the 3 main aspects of the game which might confuse the new players who will be entering the game:
Various Currencies used in-game
The User Interface and sections in the game
Understanding the Summoning System
Disney Mirrorverse is a gacha game and the main way to collect heroes is through the gacha system. The game features various characters called Guardians from the Disney and Pixar IP. The summoning happens through the opening of an item called "Crystal". Like other gacha games, the basic probability rates apply in Disney Mirrorverse as well where the higher Star variant of the Guardian has a lower probability to be summoned while the lower Star variant of the Guardians has a higher probability to be summoned. Like we said, the Star variant of Guardians is the actual difference between you getting lucky or unlucky as the game does not differentiate between its Guardians based on rarities. The 3 basic types of Crystals that are frequently seen are as follows: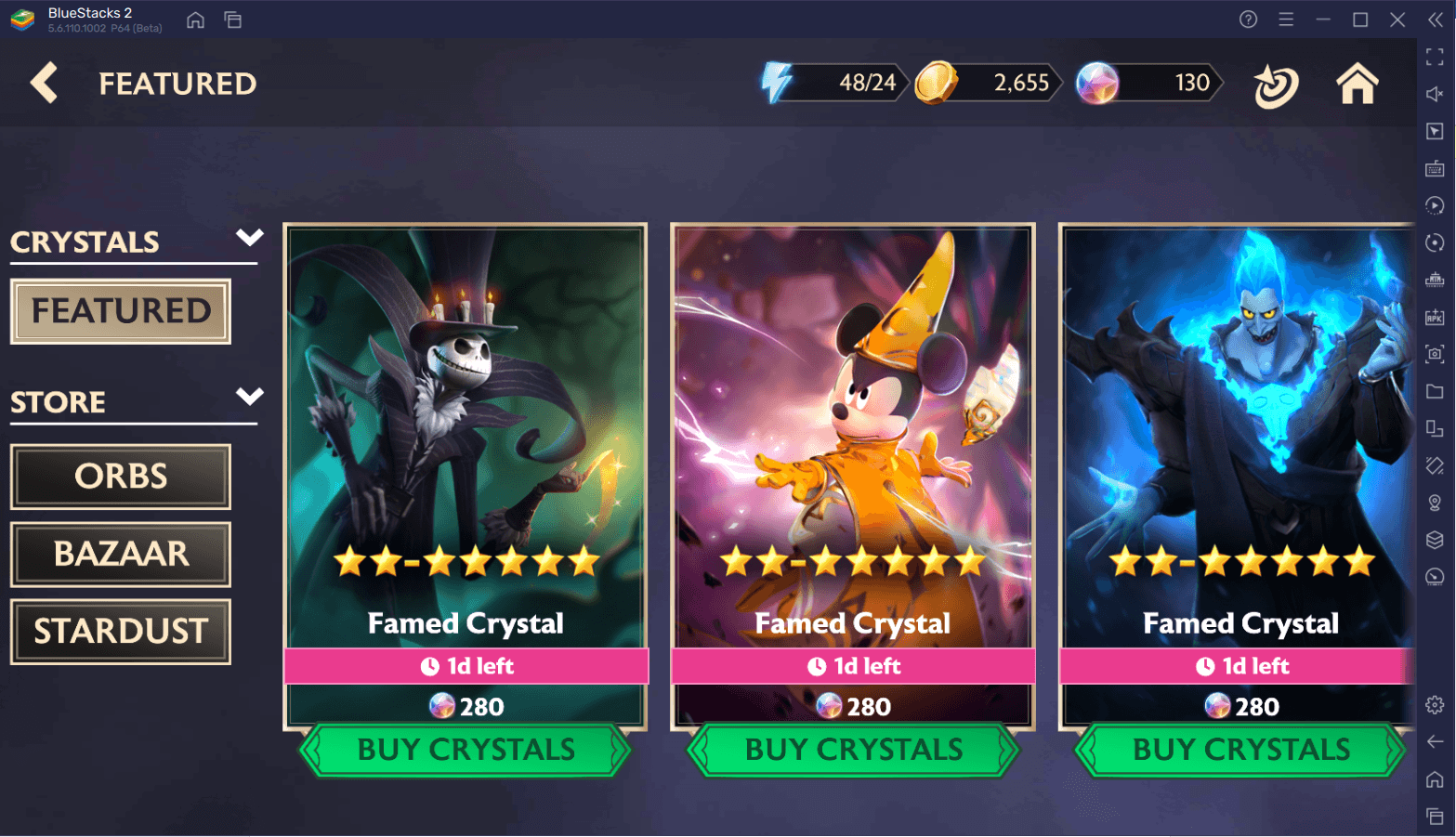 Stellar Crystal

(Used for summoning 2-5 Star Guardians)

Famed Crystal

(Used for summoning 2-5 Star Guardians with specific Rate-Up Guardians)

Timekeeper's Crystal

(Used for summoning all types of Guardians, energy recharge, or Orbs)
Like we said before, each of these Crystals is different from each other but the Timekeeper Crystals are actually farmable in the sense that you can get them for free just by waiting a certain amount of time. For example, if you choose to Craft a 4-hour Timekeeper Crystal, you will have an inferior crystal compared to the 12-hour Timekeeper Crystal as the Star variant of Guardians available in both the Crystals are vastly different. Consider Timekeeper Crystals as an AFK resource.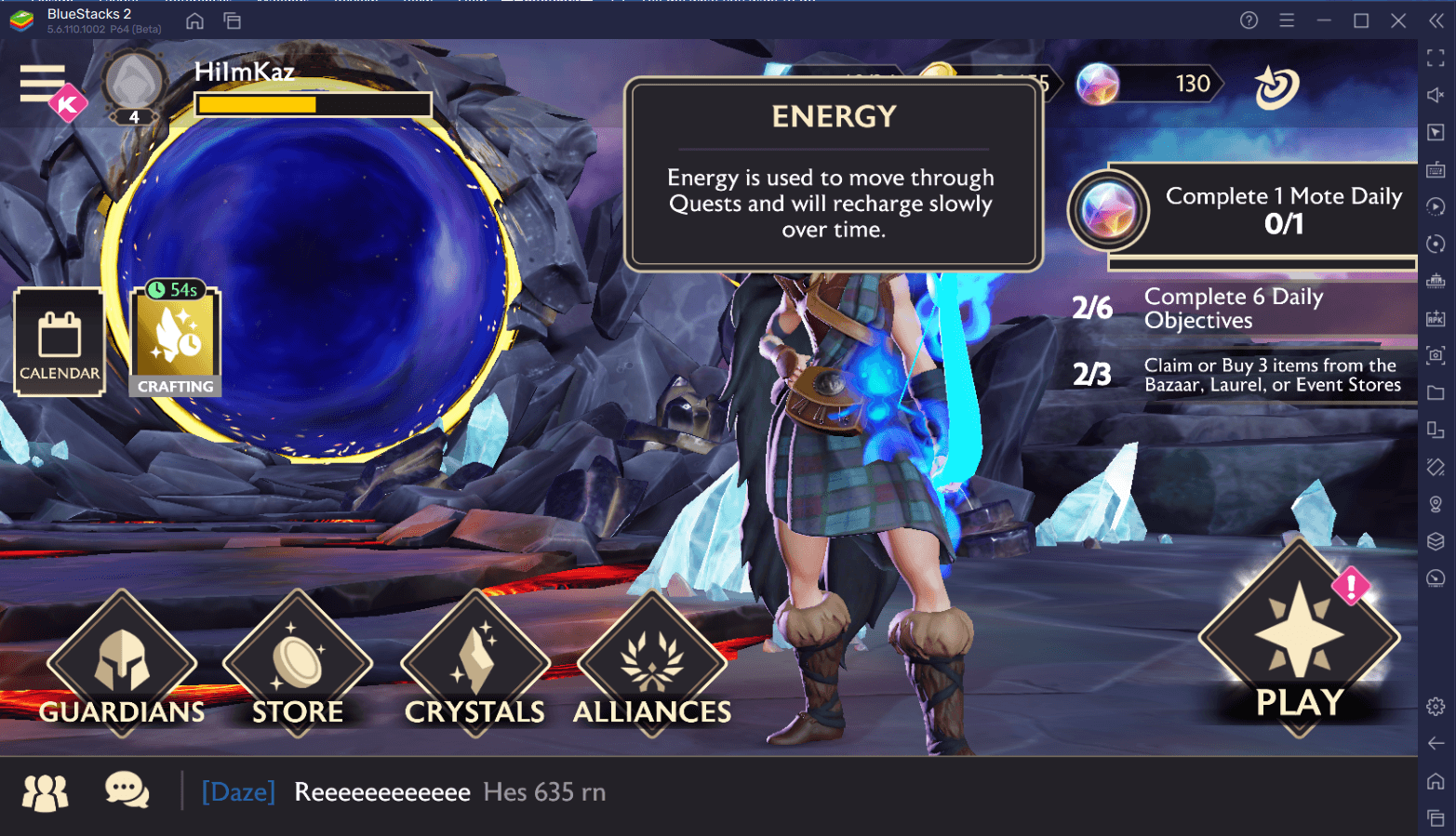 The rate of summoning different Star variants of Guardians is as follows:
5-Star Guardian

(Summon Rate – 1.5%)

4-Star Guardian

(Summon Rate – 3.5%)

3-Star Guardian

(Summon Rate – 24.5%)

2-Star Guardian

(Summon Rate – 70.5%)
Players can summon from any of the Crystals but they are available through different methods. The most common methods to obtain Crystals are through:
Purchasing using Orbs

Events
Calendar
Understanding the Different Currencies
The different currencies which are available in Disney Mirrorverse are quite simple for a seasoned veteran of the gacha gaming genre. In this section, we will focus on the 3 main currencies that determine the rate of progression you can make when you start out in the game as a new player. They are as follows: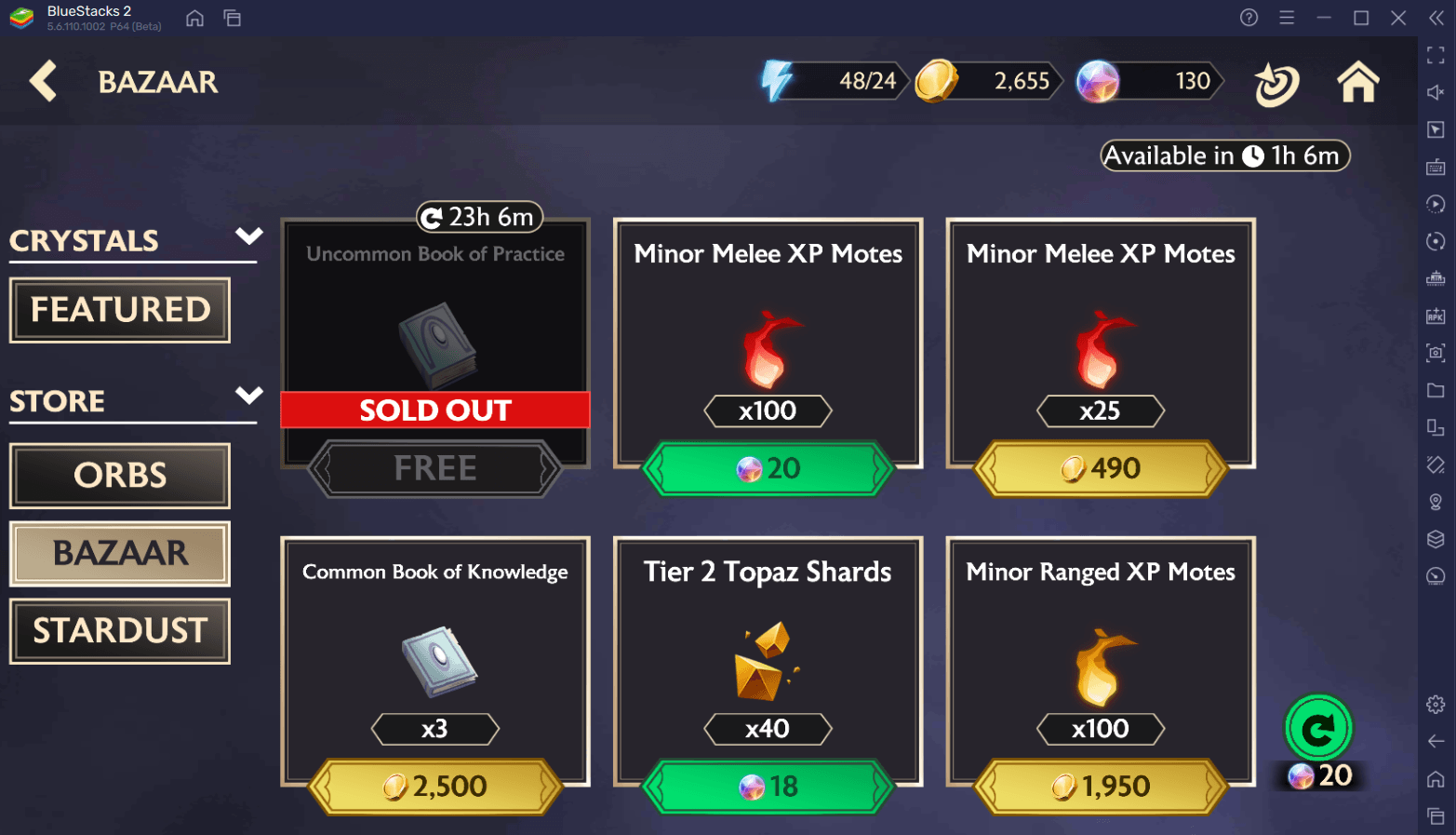 Energy is one of the major if not the most important currency in the game as it is used to not only make progress but to simply play the game. All of the game's content require Energy to enter the stages and start playing. The energy limit of your account increases as you level up your account and Energy will recharge itself slowly with time. Think of it as a passive resource that regenerates over time but can also be actively recharged through using Orbs or by completing Quests which reward with Energy.
Orbs are the premium currency of Disney Mirrorverse and they are extremely scarce to accumulate and collect. They are available at the abundance in the early game when players are still progressing and completing quests and beginner missions. However, as time passes, they are harder to obtain on a regular basis. They are primarily used for Summoning by purchasing Crystals or to refill Energy for more playtime. There exist many methods to obtain Orbs but the most reliable and infinite way is the Dailies. Other ways include beginner missions, quests, main story clear rewards, calendars, events, etc.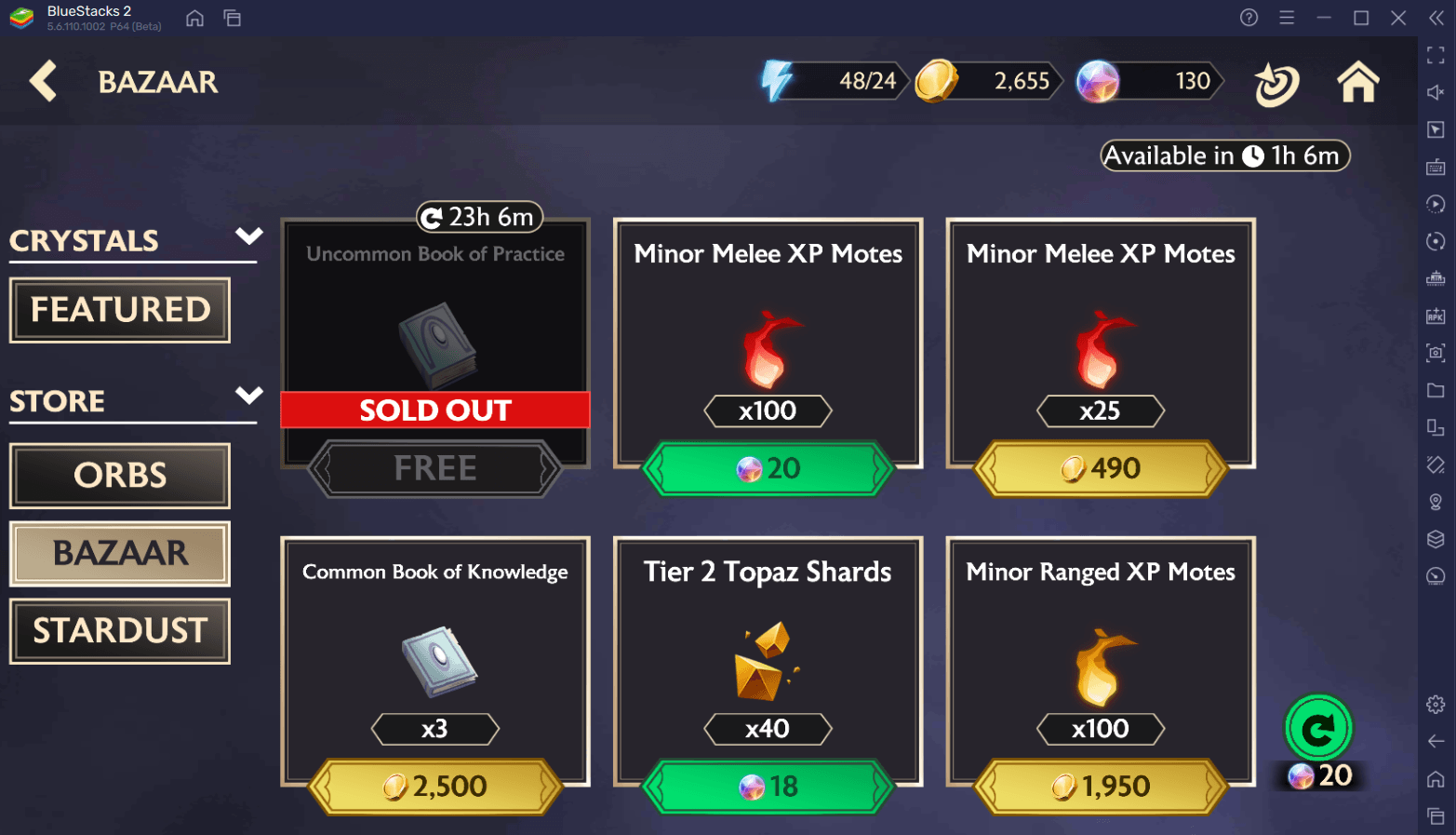 Gold is one of the most important resources in-game as well. They are not only used to level up your Guardians, Level Up their Talents, Purchasing Items in the Bazaar, etc. The good part is that Gold is quite abundant and easier to gather. Players can even farm the Gold dungeon daily for huge amounts of Gold.
Understanding the User Interface
The User Interface of Disney Mirrorverse is quite intuitive yet somewhat congested in the way different menus are stacked. The right-hand side of the UI is taken up by any Guardian of your choosing which gives a great look to the home screen and also adds customizability. Players can also have their currently available Quests which they need to complete and the rewards available after completing these quests. In the left-hand side, several tabs are laid out and each of them serve a different purpose.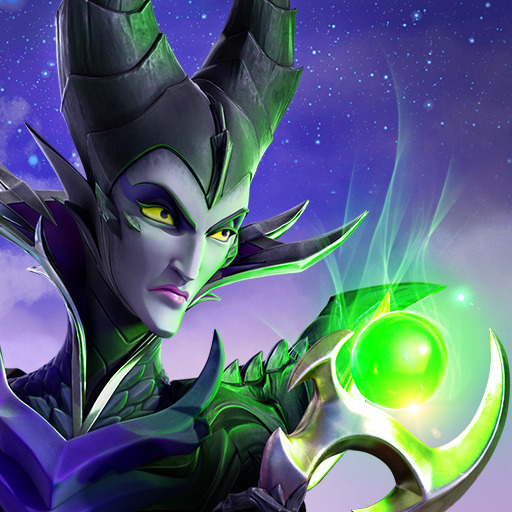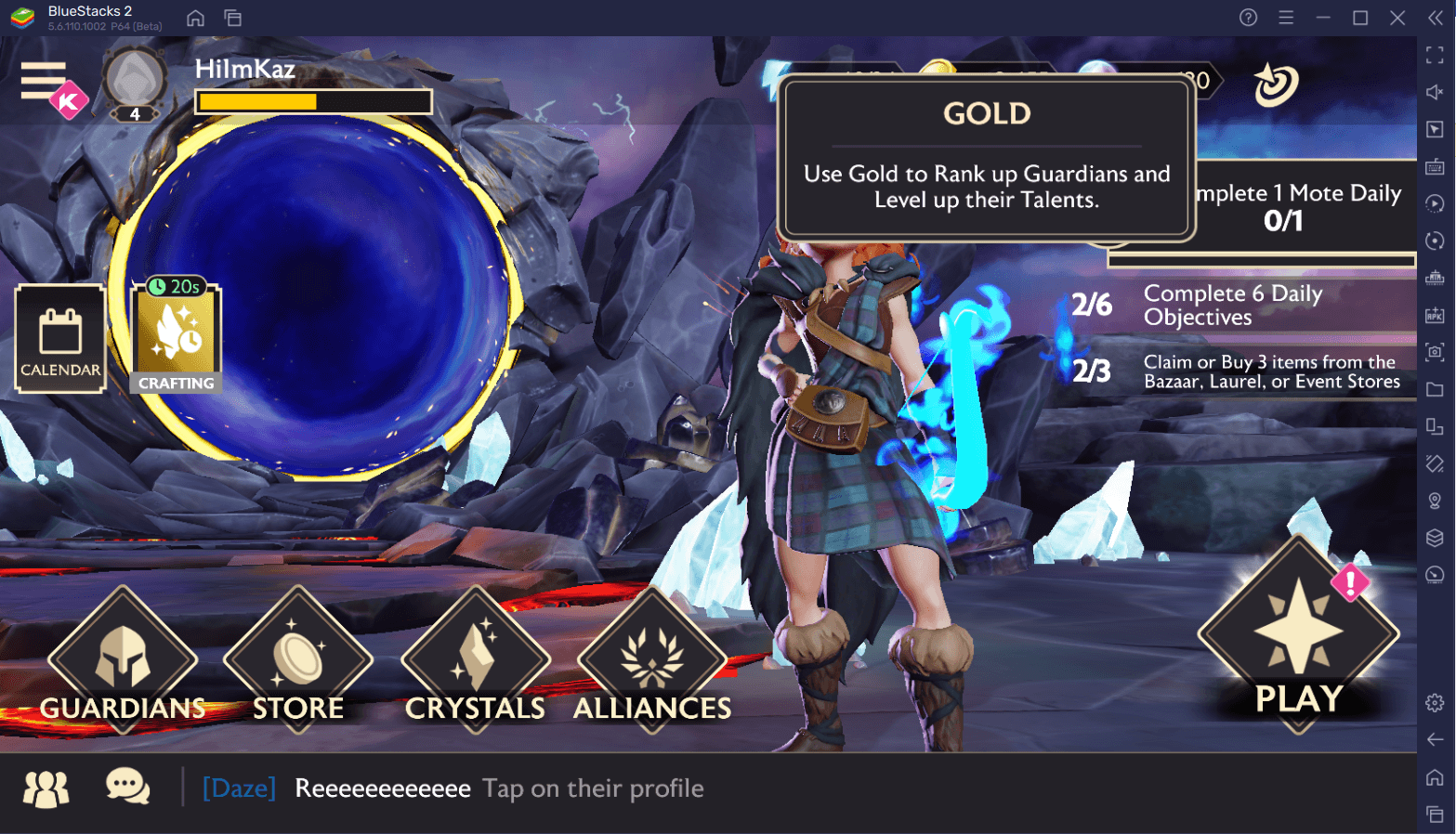 In this section, we will make new players more friendly toward the various features and tabs available by explaining them briefly.
Guardians Tab
The Guardian tab is located at the bottom left-hand side of the main menu. This tab contains all the Guardians available in the game and the ones that are highlighted are those Guardians that the player currently owns. They are represented by the Star level. Further, players can filter them out according to their own liking by their role (Melee/Ranged/Support/Tank), By Ascending/Descending order, By Level, By Rank, By Power, By Name, and By Tier.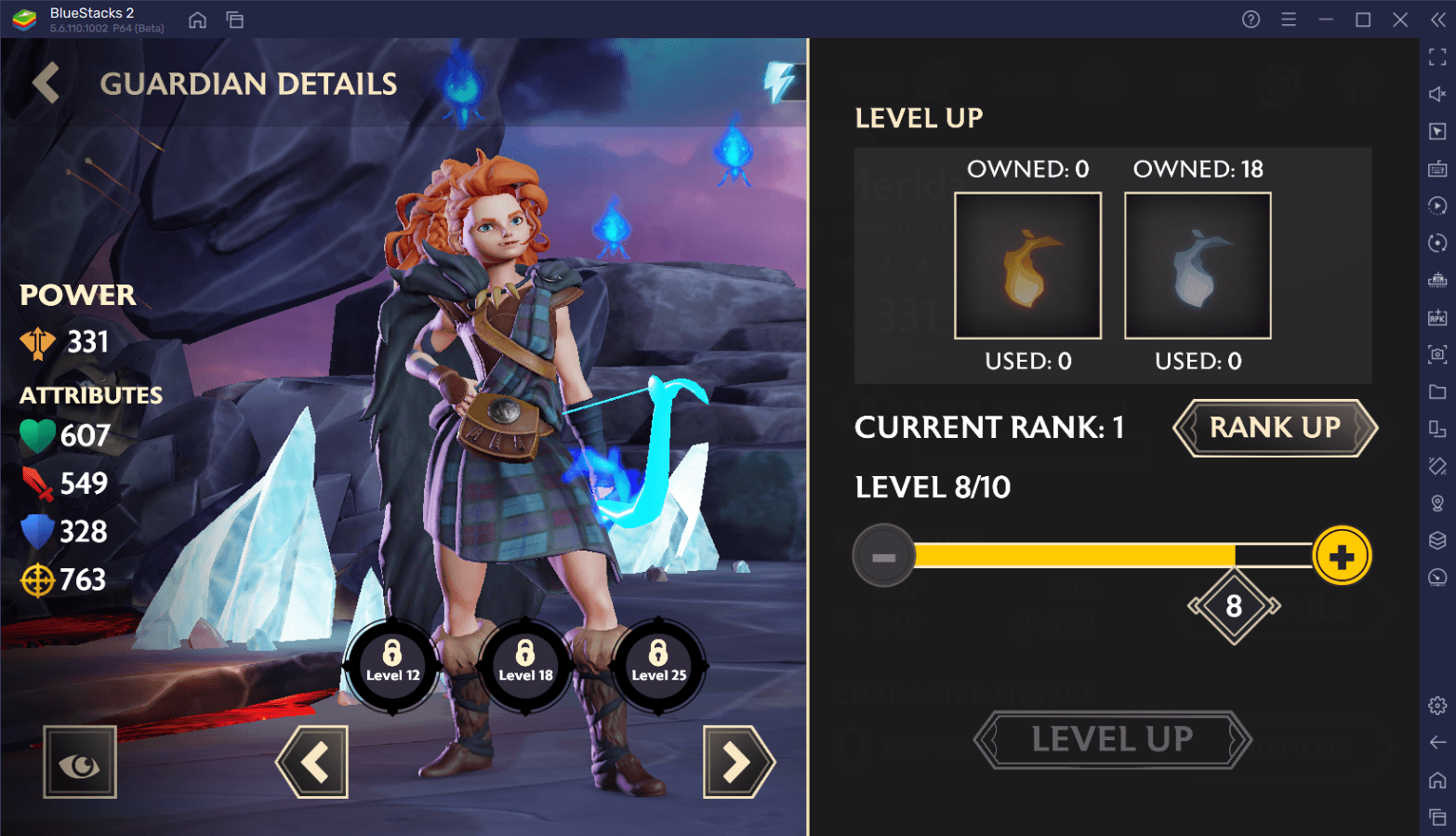 Players can further select their Guardians and empower them as well. The various ways to enhance them consist of:
Upgrading Rank consists of increasing the level of your Guardians by providing them with XP. The main method of feeding your Guardians XP Motes is by using the XP motes from their role. For example, Merida can be leveled up if you feed her Ranged XP Motes. General XP Motes are those Motes that can be used on any Guardian and are not limited to certain Roles. These XP Motes can be farmed from the main story, event stages, dailies, daily XP Mote dungeon, etc. They are important as leveling up your Guardian increases their base stats and hence, makes them stronger.
Rank-Up is the method from which players can increase the Star rating of their Guardians. These not only increase the level cap, and increase base stats, but also provide new abilities. Players can Rank Up their Guardians by simply collecting enough of their Fragments required as well as fulfilling the level criteria to move to the next rank.
Leveling Talents are equally important as ranking up as they greatly enhance the abilities of your Guardians by improving damage multipliers and enhancing the overall duration of the effects. In some cases, they can also lower the cooldown of special abilities which makes it easier to cycle between them faster for more usage.
Quests
Daily Quests are some of the best sources to get rewards in Disney Mirrorverse on a regular basis as they never expire and reset every 24 hours after server time. This means they are an infinite source of resources, granted you complete them daily. They are not to be confused with the Dailies which are the daily dungeons and provide Gold, XP Motes, and Diamonds. These are the daily obejctives and can be accessed by clicking the Arrow icon on the top right-hand side of the main menu. Players only need to complete 6 of the daily objectives to claim 10 Orbs. Some of the objectives in the Daily Quests are as follows: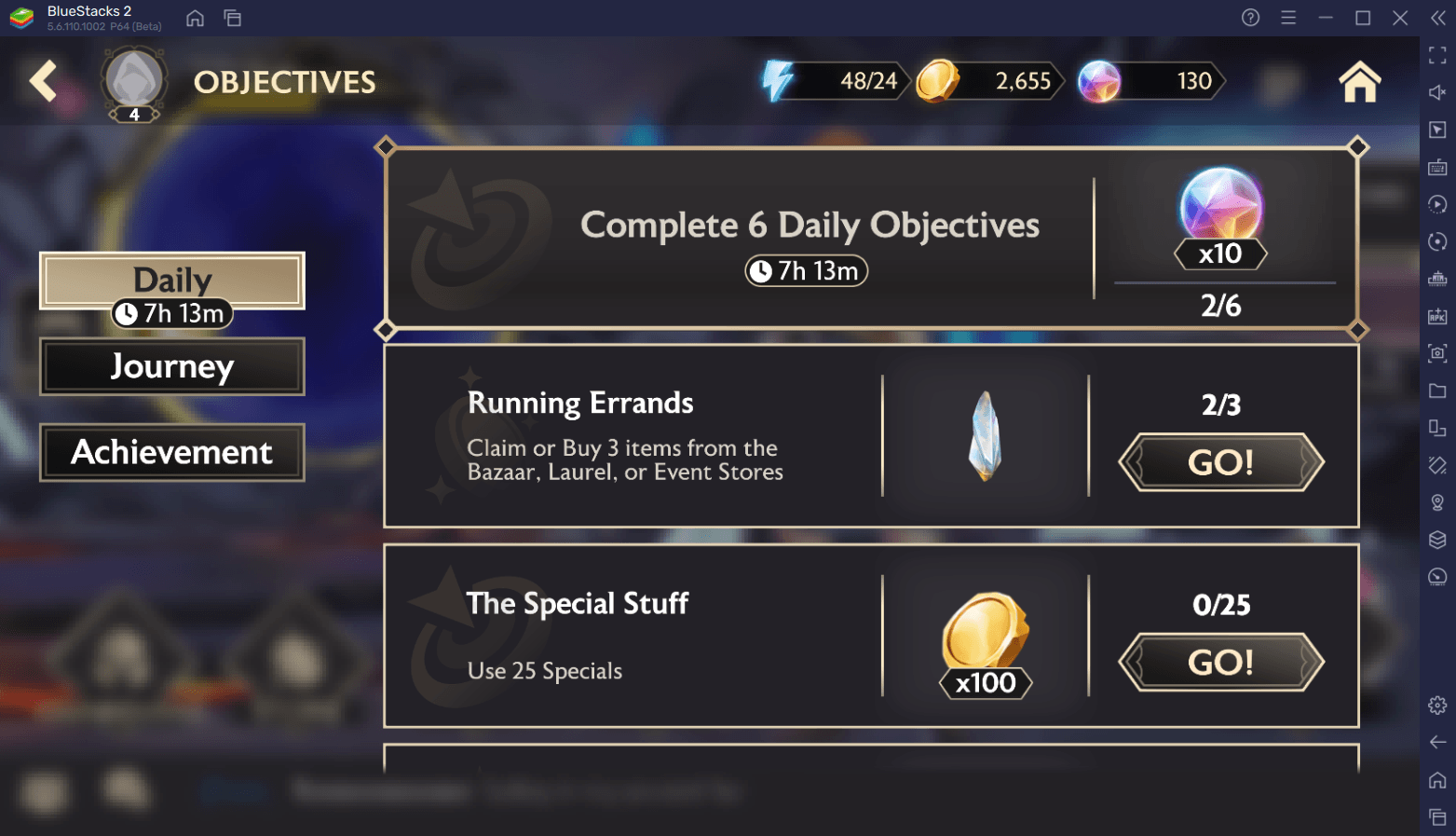 Daily Quests and their rewards:
Level Up a Guardian

Use 3 Crystals.

Complete a Floor of a Dungeon.

Claim a Milestone from an Alliance Mission.

Win 5 Daily Encounters

Win 5 Story or Event Encounters

Use 25 Specials.

Claim or Buy 3 items from the Bazaar, Laurel, or Event Stores
Rewards – Glowing Crystal x 1, Gold x 100, Gold x 100, Gold x 100, Gold x 100, Dungeon T1 Potion x 1, Orb x 5, and gold x 100, each respectively.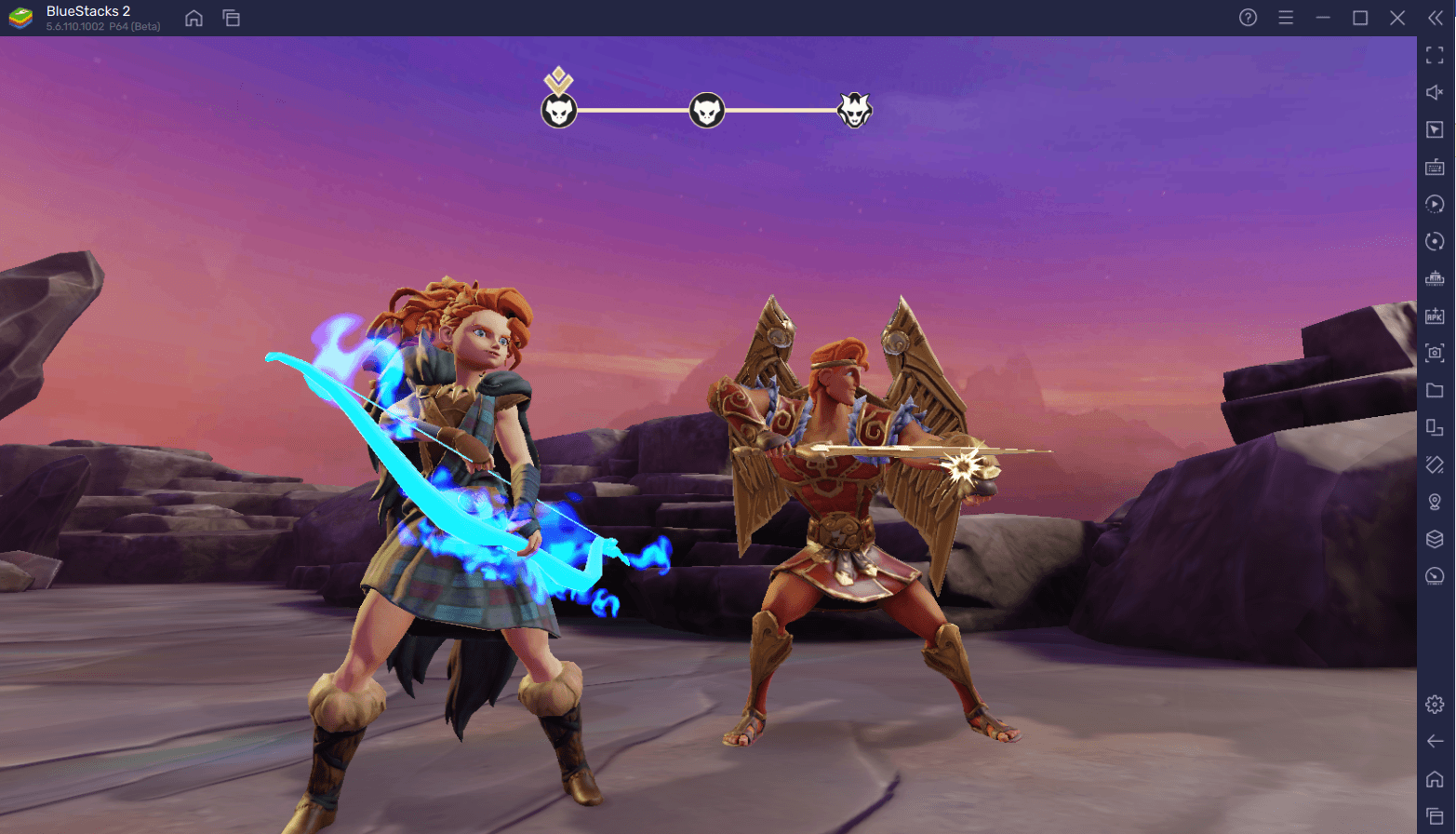 Disney Mirrorverse is quite unique in the differences it has with its fast and fluid action-based RPG which is separated in several instances. Players can enjoy Disney Mirrorverse on a bigger screen of their PC using BlueStacks for a lag-free and smooth gaming experience.