Game Guides
How to Easily Reroll in Disney Mirrorverse With BlueStacks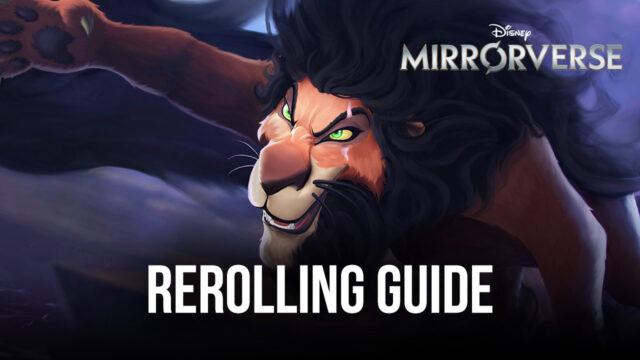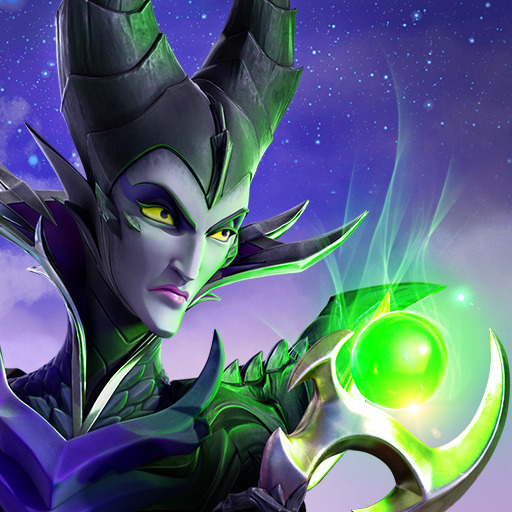 The Disney Mirrorverse beta has been available in many regions around the world, and players have been able to download and start trying out everything this gacha action game has to offer. With the game being released, we can expect to find a massive influx in the playerbase, with both users that have been playing since the beta, as well as other players that are just learning about this game recently. And in the case of the latter, getting started in this game can be a bit overwhelming, considering all of the different elements that they'll need to learn about, including knowing which characters are good and which must be avoided.
Like with many other gacha games, Disney Mirrorverse has a varied cast of characters that players can unlock via the summoning feature. And just like in other gacha games, knowing which characters to unlock is vital for getting a good start. After all, if you invest resources and time in Guardians that, in the long run, turn out to be quite underpowered, you'll be at an inherent disadvantage compared to other users. Furthermore, knowing about the best Guardians in Disney Mirrorverse will also let the more committed users reroll to unlock them from very early on, in order to get a head start.
If you're a newcomer looking for the best Guardians in Mirrorverse, we suggest checking out our exclusive tier list. However, if you're looking to reroll for the best characters in the game from the beginning, then this article is for you. In this guide, we'll be not only showing you how to reroll in Disney Mirrorverse, but also how to use BlueStacks to streamline the entire process and unlock the best characters in record time.
How to Reroll in Disney Mirrorverse
For those who are unfamiliar with the term, "rerolling" refers to a process in gacha games through which users try to obtain the best characters from the beginning. This is done by starting new accounts, progressing to the point where users can do the first few summonings, which are usually free, and then restarting their progress if they don't get the target characters. The idea here is to repeat this process as many times and as fast as possible, until unlocking the desired heroes.
In Disney Mirrorverse, the process of rerolling isn't strictly necessary, since you can unlock many different heroes by simply playing the game, and also because each cycle can be very long. Nevertheless, those who want to get the best characters from the start can certainly reroll to bump up their chances of scoring them from the gacha.
To reroll in Disney Mirrorverse, simply follow these steps:
Launch the game and start a new account.

Progress until you beat stages 1-3 and get your first free 180 orbs, which you can use for buying a Stellar Crystal. Additionally, you can save up an extra 280 orbs and use them in the Store to buy a Famed Crystal corresponding to the Guardian you want to unlock.

Use your crystals to roll for your target champions.

If you didn't get what you wanted, you can restart your game by going to your Android settings, deleting the app's data, and then choosing to start a new game the next time you launch it.

Repeat steps 1-4 until you get what you want.
The entire process is simple and straightforward, though it can take some time since you need to effectively farm tons of orbs every single time you want to reroll. And while, strictly speaking, you can simply limit your runs to using the free Stellar Crystal you get after completing stages 1-3, the Famed Crystals have a much higher chance of containing the target Guardians. As such, you might actually save time in the long run by farming these items, instead of relying on the RNG of the free summoning.
How To Speed Up Your Disney Mirrorverse Rerolling With BlueStacks
Since each cycle can require farming orbs to purchase crystals, they can take considerable time. However, you can significantly speed up the reroll process by playing Disney Mirrorverse on PC with BlueStacks, since our Android app player gives you access to the Instance Manager. This tool lets you play and progress on multiple accounts at the same time, therefore letting you summon multiple times per run. In this sense, while we can't increase your odds of getting the characters that you want, the fact that you'll be pulling on multiple accounts will expedite the process.
Check out our PC setup guide for Disney Mirrorverse to learn how to install and get started with BlueStacks. And once you're all set and ready to go, you can access the Instance Manager by pressing Ctrl + Shift + 8, where you can create as many instances as your PC can handle. Afterward, by installing Mirrorverse on each, you can essentially access the game on multiple accounts at the same time, therefore speeding up the reroll process.
For your convenience, here's a step-by-step breakdown on how to use the Instance Manager when rerolling in Disney Mirrorverse:
Install and launch BlueStacks.

Press Ctrl + Shift + 8 in the home screen to bring up the Instance Manager

Click on the "+Instance" button on the lower left of the panel to create a new 64-bit instance.

Install Disney Mirrorverse on your new instance by following the instructions on our PC setup guide.

Repeat steps 3 and 4 as many times as you want, depending on the number of instances you want to use for rerolling.

Let the rerolling begin!
Of course, while BlueStacks lets you reroll with as many instances as you want, please remember that each of these instances require additional RAM and CPU. In this sense, the more instances you run at the same time, the more your PC will struggle. As such, please use a number of instances appropriate for your computer specifications. For reference, if you meet the recommended system requirements for BlueStacks, you should be able to run 3 or 4 instances at the same time without any issues.
Are you rerolling in Disney Mirrorverse? Which characters are your favorite? Which do you think are the best in the game? Let us know your thoughts in the comments below!