Game Guides
How to Play Dragon Tamer on PC with BlueStacks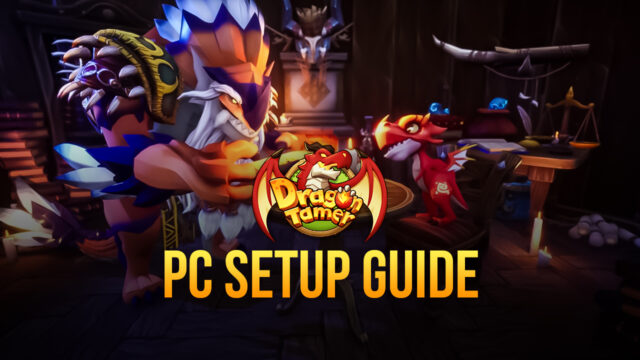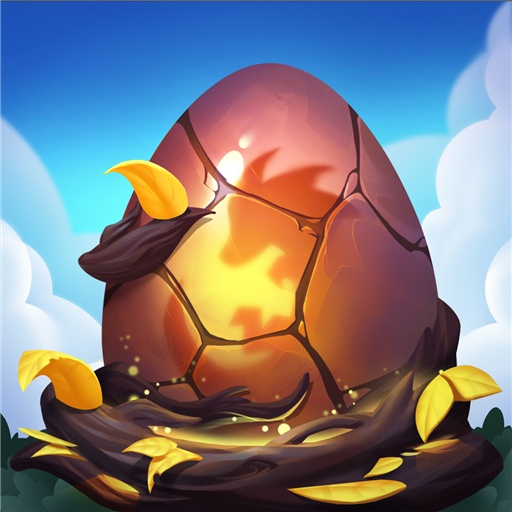 Dragon Tamer is a game that mixes base management and turn-based RPG to create an engaging Pokémonesque game. You'll use dragons that you've raised yourself to complete missions and fight against other players. Collect the different dragons by breeding, buying, or claiming them as a reward for your achievements. Players that like to see the fruits of their labor blossom will especially appreciate how this game allows players to relish their hard work.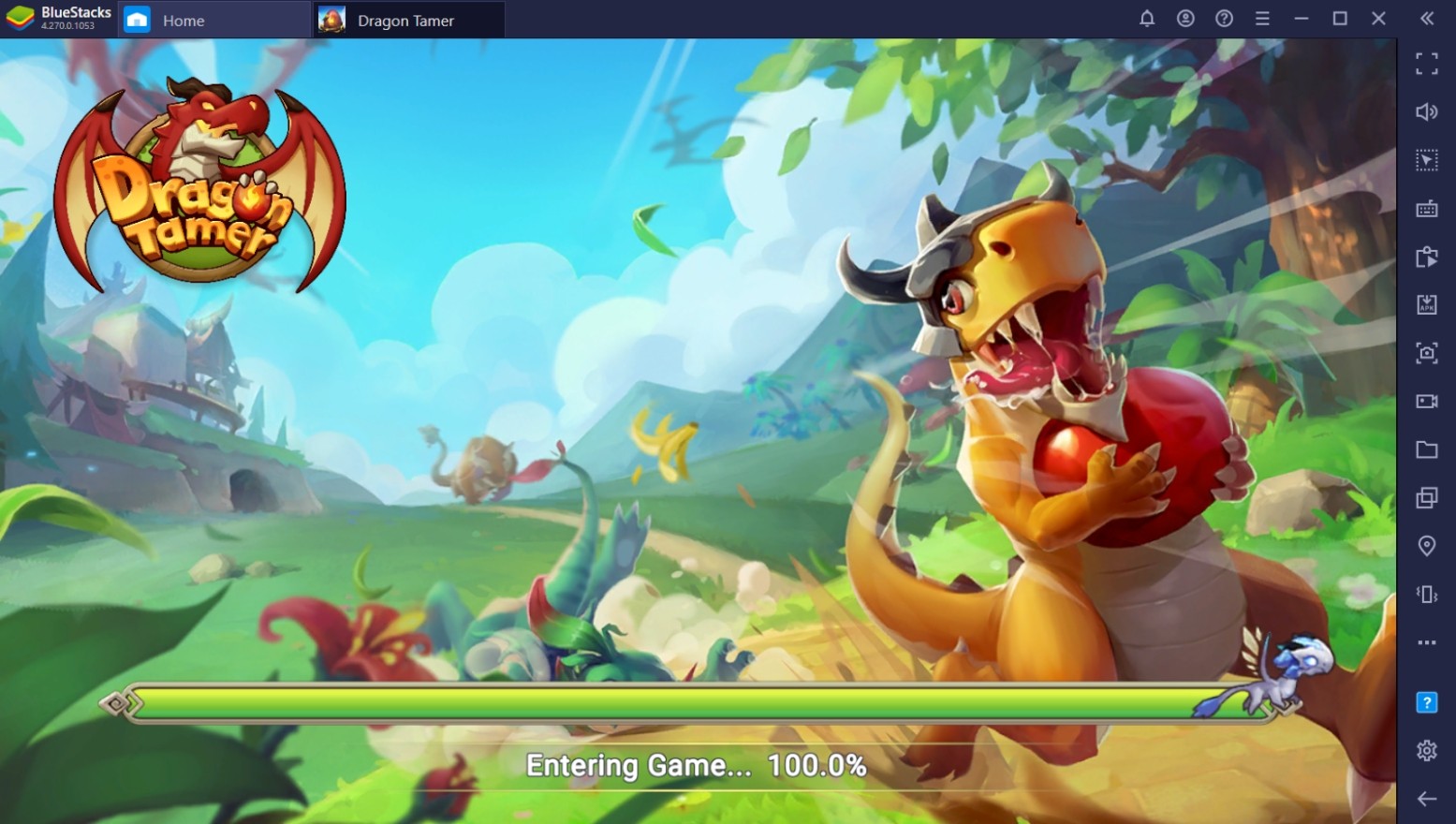 The game focuses on you – the Dragon Tamer – and your ability to take care of your dragons by creating the perfect environment where they can grow strong. Feed your dragons and upgrade their potentials by giving them a proper diet and managing the habitat they live in. Start breeding dragons by mixing and matching different combinations to get a different egg every time. The more quality dragons are mixed, the higher the chances of you getting a rare dragon will be!
How To Set Up Dragon Tamer on BlueStacks
Dragon Tamer is one of those games that's best enjoyed on a platform where you can monitor your progress without constantly trying to reach for the platform or having to reload it. With BlueStacks, you can enjoy playing the game comfortably from your PC's background. Don't suffer through the hassle of opening and closing your phone every five minutes when you can just switch through tabs on your computer to monitor if something needs to be done before you go back to whatever you were doing.
Download and install BlueStacks

on your PC.

Complete Google Sign-in to access the Play Store, or do it later.

Look for Dragon Tamer in the search bar at the top-right corner.

Click to install Dragon Tamer from the search results.

Complete Google Sign-in (if you skipped step 2) to install Dragon Tamer.

Click the Dragon Tamer icon on the home screen to start playing.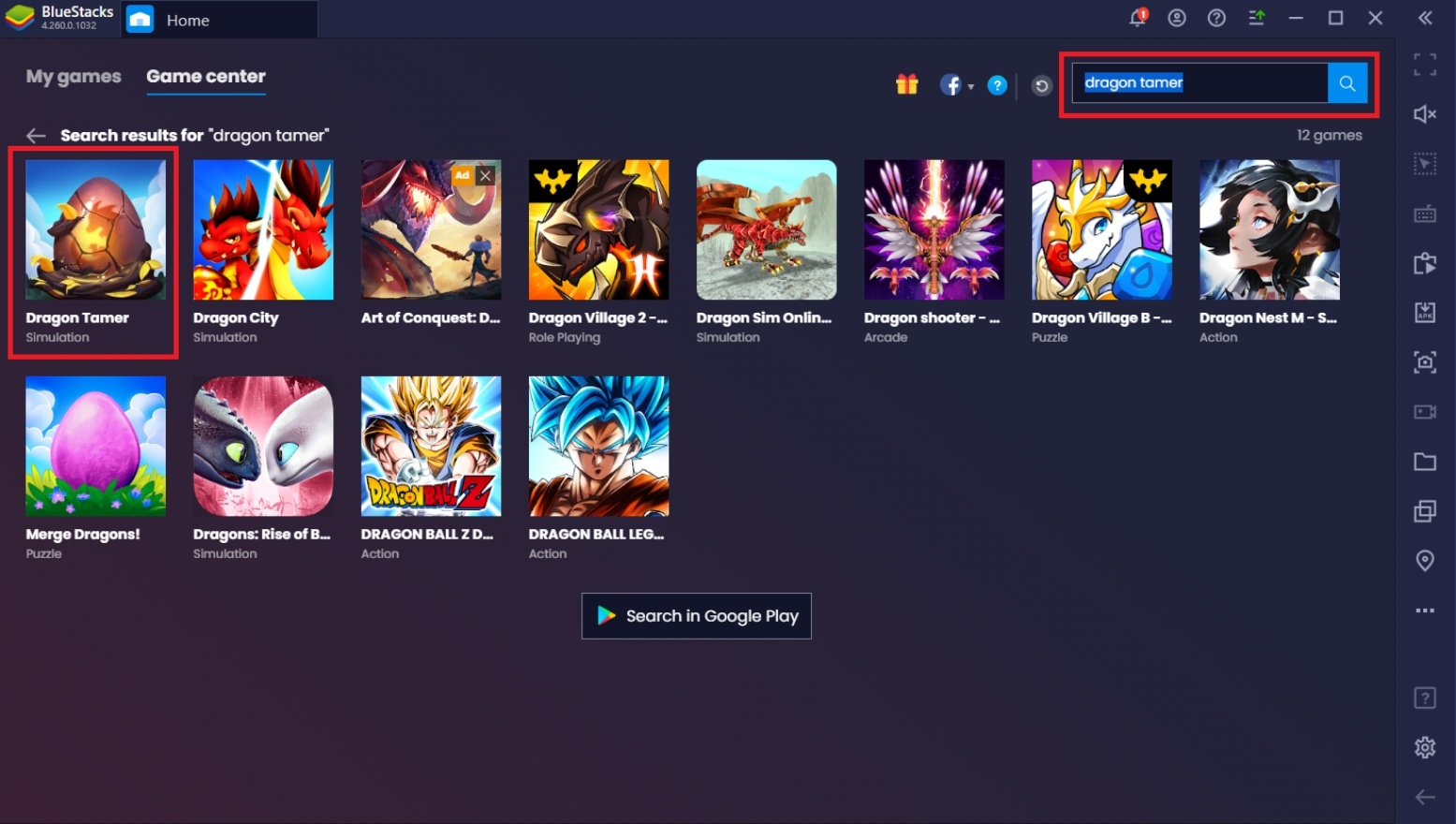 Enjoyable Features You Can Use For Dragon Tamer With BlueStacks
BlueStacks is the best at what it does because it understands the needs of the players! The platform is designed so that it delivers useful features that players would otherwise not have access to using a smartphone but wish that they were there to make their gaming experience a lot easier. Take a look at some of the features specially designed to ensure that you succeed at playing games like Dragon Tamer. Here are some of the things that you can use when you play this game on BlueStacks:
The Multi-Instance Function is every gamers' dream come true. This feature allows players to open multiple instances at the same time on the same device using the same accounts or one unique account per instance. This feature completely removes the need to shuffle endlessly through tabs on a single device since it allows you to place as many instances as you can on a single monitor. This changes how attention-needy games are played.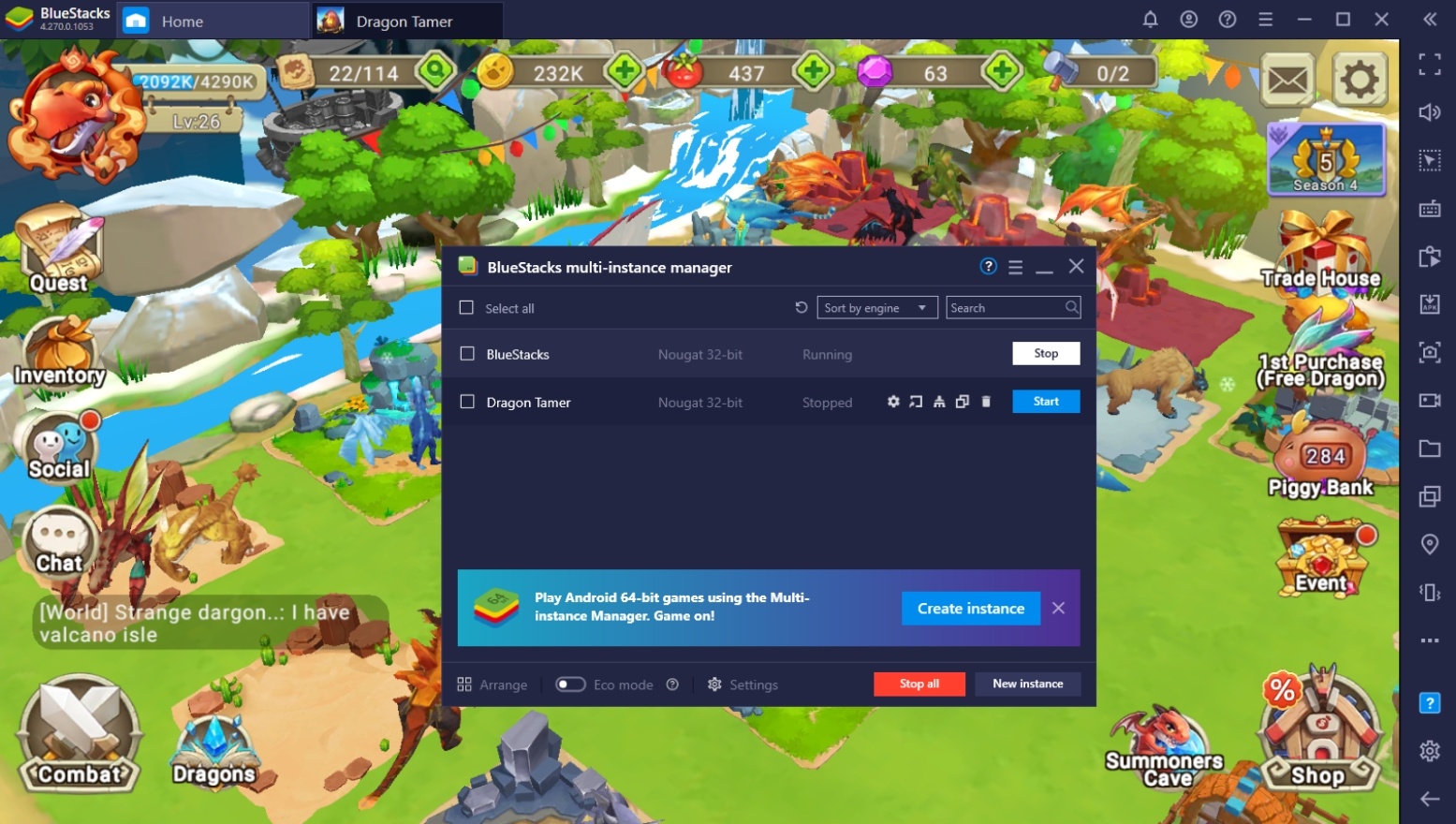 Dragon Tamer is a very fun game, but if you want to go full-on competitive, you might want to consider creating multiple accounts for this game. With the Multi-Instance Synchronization, you can essentially control all your instances at once by replicating commands throughout all instances. Why stick with an account you're unsatisfied with? Especially when you're capable of choosing the best Dragon Tamer account from a wide selection of accounts you curated, the Multi-Instance & Synchronizations Feature should help bid goodbye to sucky starts.
The Eco Mode is the perfect feature for users that want to mix both work and play. This feature allows you to cut down the data usage of your BlueStacks instance significantly so that it doesn't affect the performance of your other open software. Games like Dragon Tamer can idly farm in the background and require very little attention, so this function is perfect if you just want the game to do its own thing. Meanwhile, you can continue making that presentation or start working on your other projects.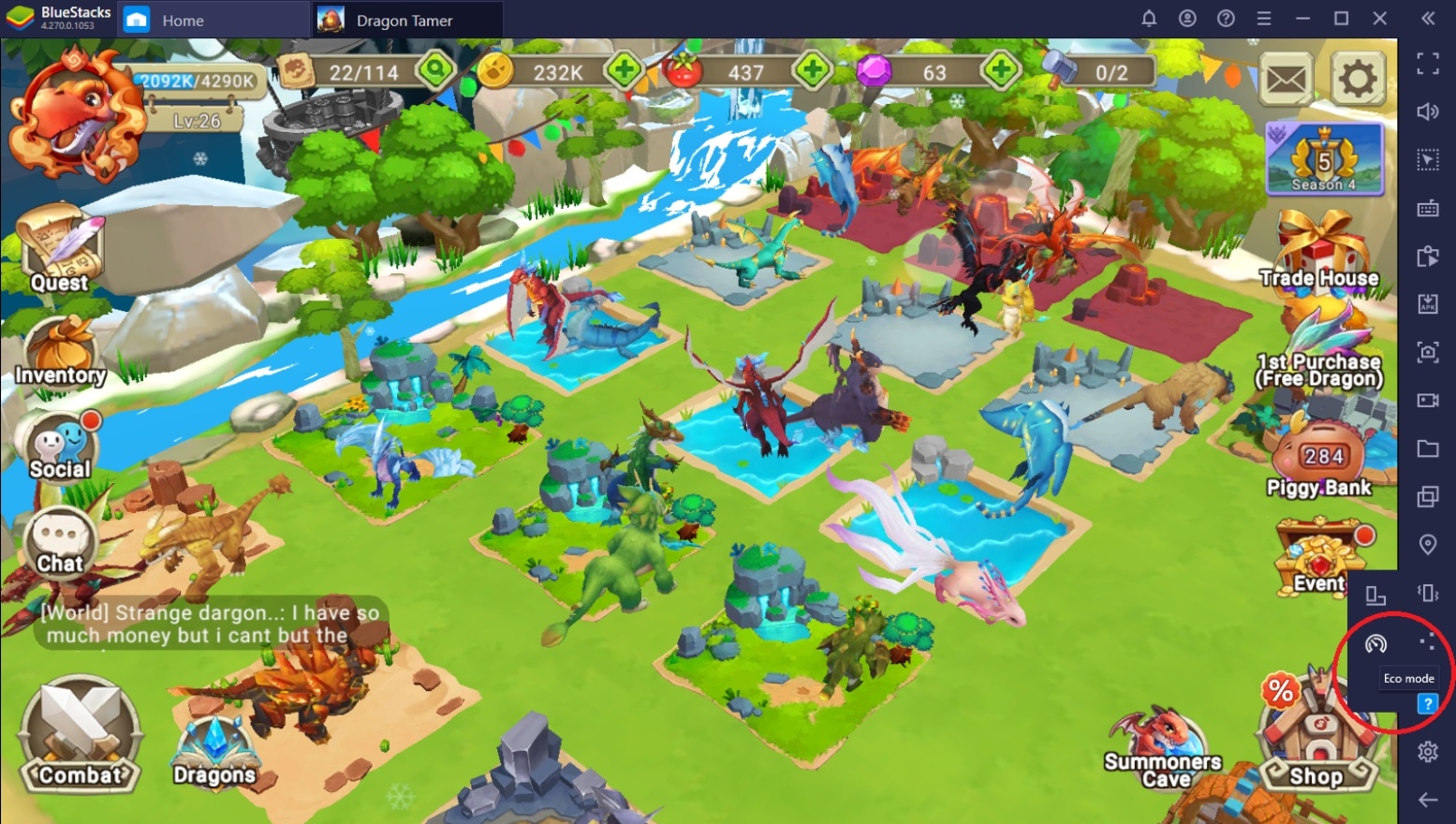 One thing to keep in mind about the BlueStacks' Eco Mode is that it was made purely for the sake of cutting down the data usage of a background app. This means that it'll significantly downgrade things like FPS and Graphics on the open game, which isn't ideal if you want to actively use the app. This feature is extremely useful, however, if you want to open a ridiculous amount of instances using the Multi-Instance Function on a humbly-built computer to maximize its potential.
The Macro Feature lets players save commands by recording the actions they perform during a specific time frame. This allows you to replay those commands on-command indefinitely so that you don't have to keep repeating tedious tasks. Farming for resources has never been easier! With BlueStacks, you won't even have to look at your game since you can set it to play itself while you focus on other things in your life. After a while, you'll come back to see that you've made progress in the game.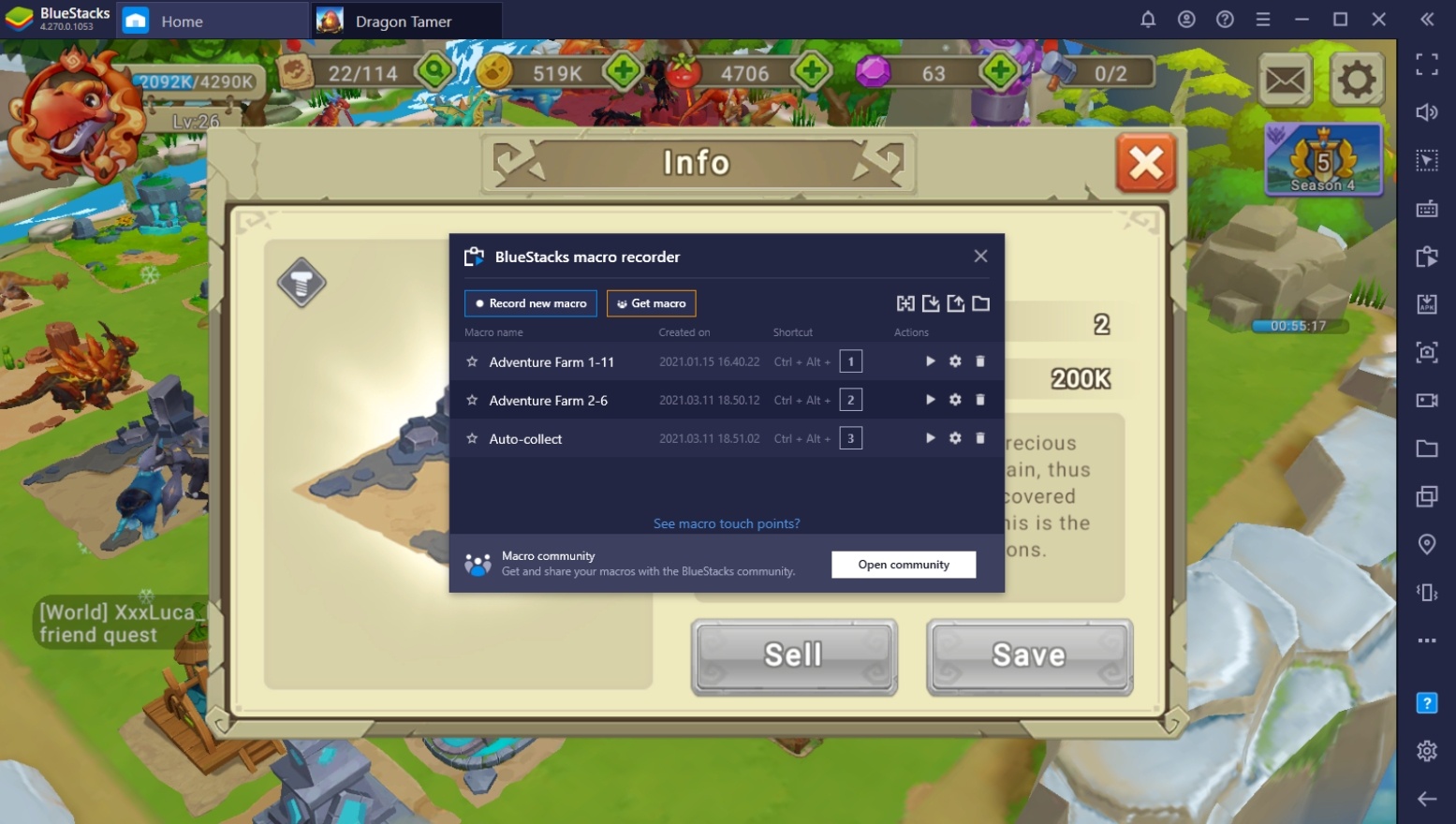 Creating your own macros may seem like an intimidating task, especially if you're not all that tech-savvy. However, BlueStacks doesn't require that you graduate with a degree in Programming to learn how to create a simple macro. Try it out, and you'll find just how simple creating your own personal macro can be. If that's not enough, you could even watch a few videos available on the website or through tutorials you can find all over the internet!
Start Raising Your Own Army of Dragons!
There are over a hundred dragons ready to be collected. These young hatchlings are waiting for someone worthy of the daunting task that is maturing them into battle-hardened weapons of mass destruction. Are you willing to take on this task and prove to the world that you are the best dragon tamer the realm has ever seen?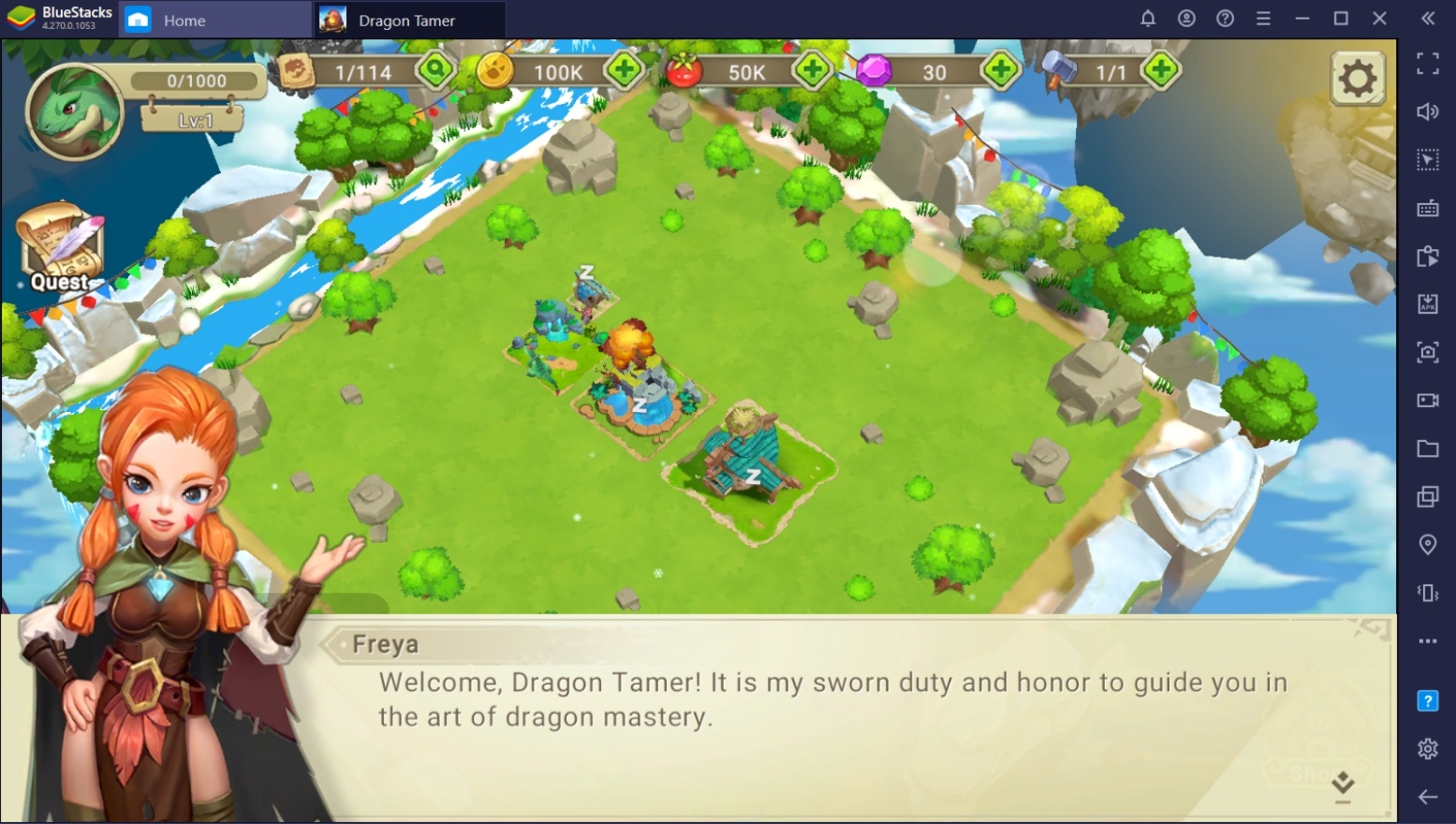 The game is readily available for download on BlueStacks. There's no telling what you can achieve by playing a game on a platform that you may or may not have tried out before. Just like how dragons soar through the skies, the adventures you can have are limitless once you decide to spread your wings!