Game Guides
Dragonscapes Adventure Tips And Tricks For New Farm Owners (And Dragon Trainers)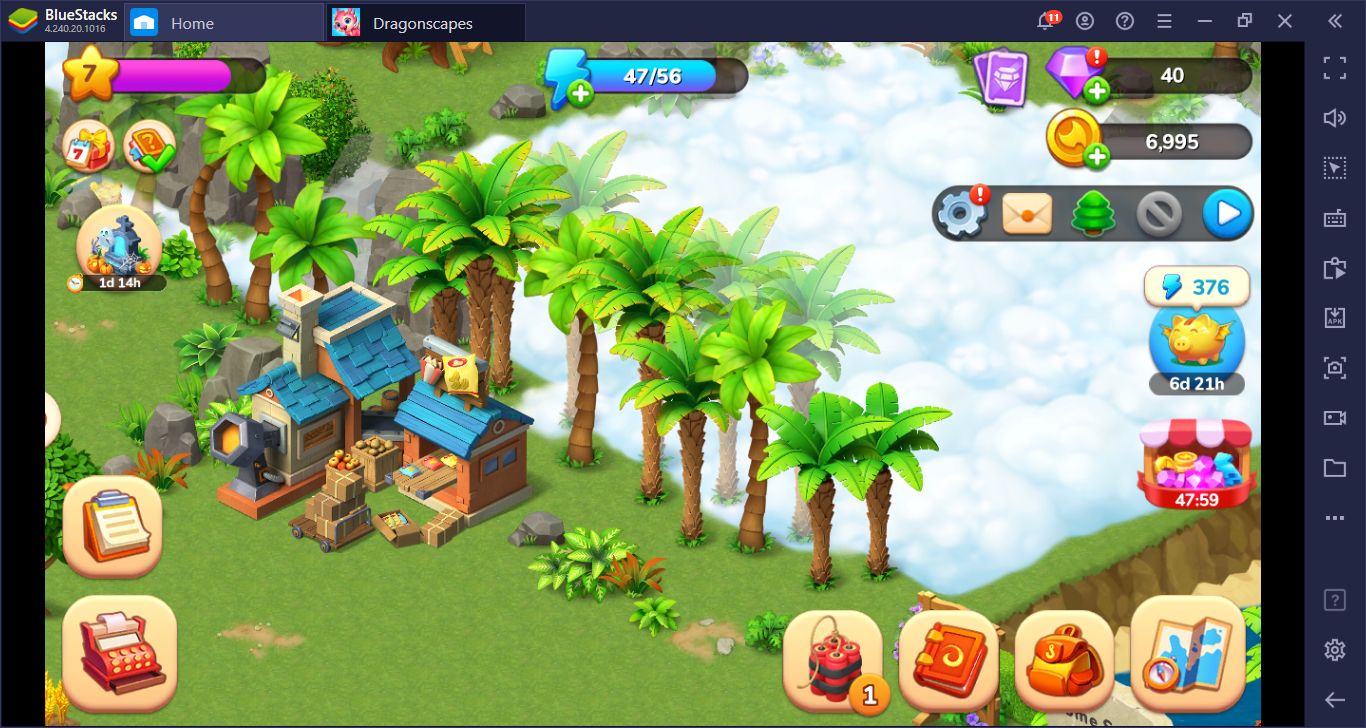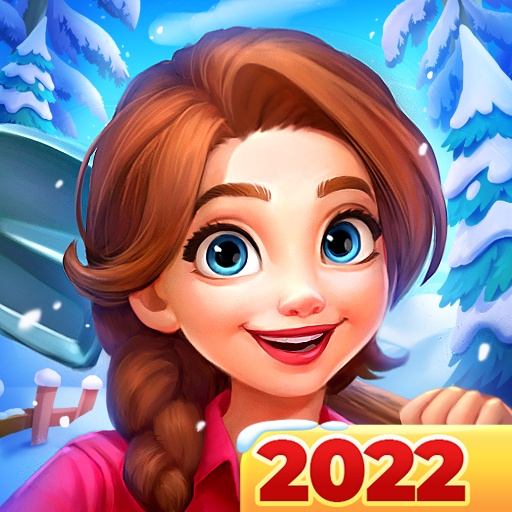 Dragonscapes Adventure is one of the best farm games you can play, and it includes many unique mechanics too: You can collect dragons, use them to assist you, and explore new islands. In other words, you do more than just planting crops and harvesting them. The playground contains many surprises that you can discover and you can always find something new to do. However, using so many features together also means that you need a familiarization process for the game. It is not difficult to learn what to do and how, but if you want to complete your tasks quickly and efficiently, you need some tips. That's why we've prepared this guide: Below you can find top tips that will be very useful for new farmers and dragon trainers.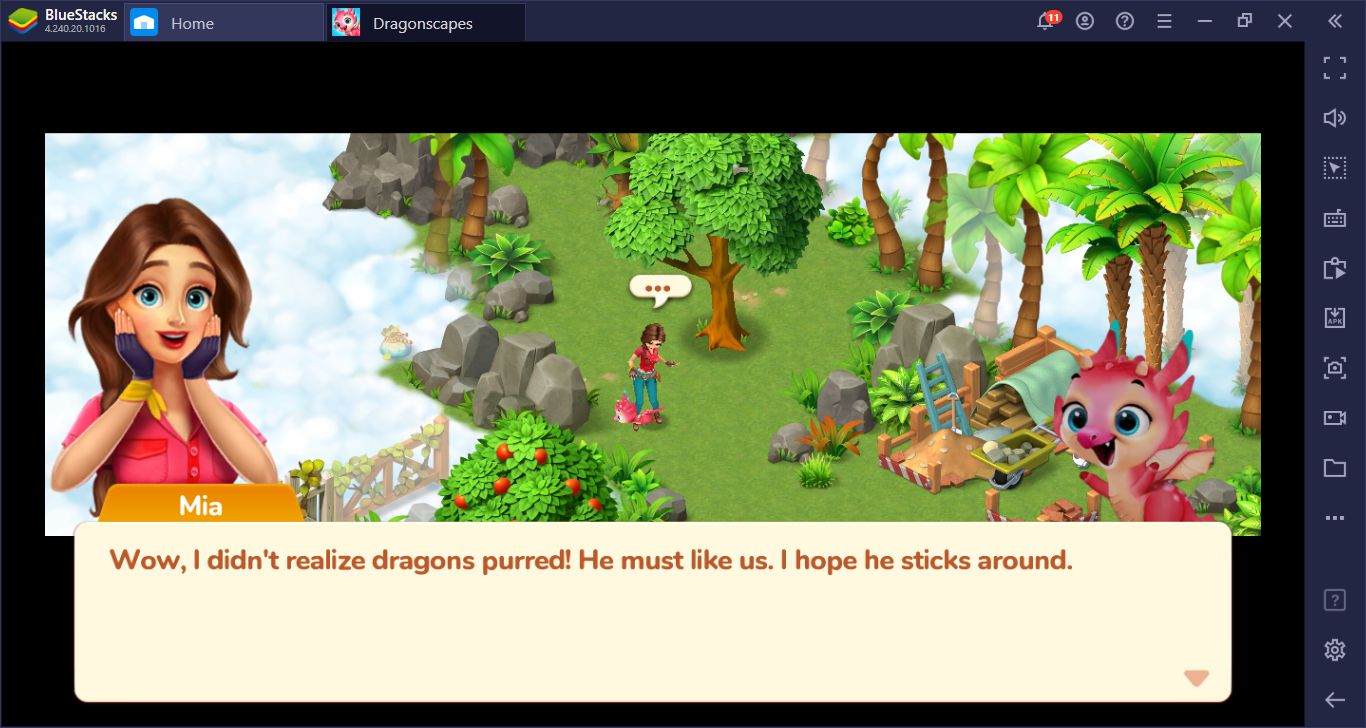 Check Your Pet Dragon House Every 15 Minutes
Pet Dragon House is a tiny building just below where you started the game and you can easily overlook it. However, it is an important building because you can win free gifts every 15 minutes with it. You start with Pet Dragon Gifts, which gives you many resources for free, and you can use them to construct starter buildings quickly. When you reach level 14, you will be able to start playing the Pet Dragon Slots game. This game will give different gifts each time and increase the resources you can obtain for free. In short, don't forget to check out Pet Dragon House every 15 minutes.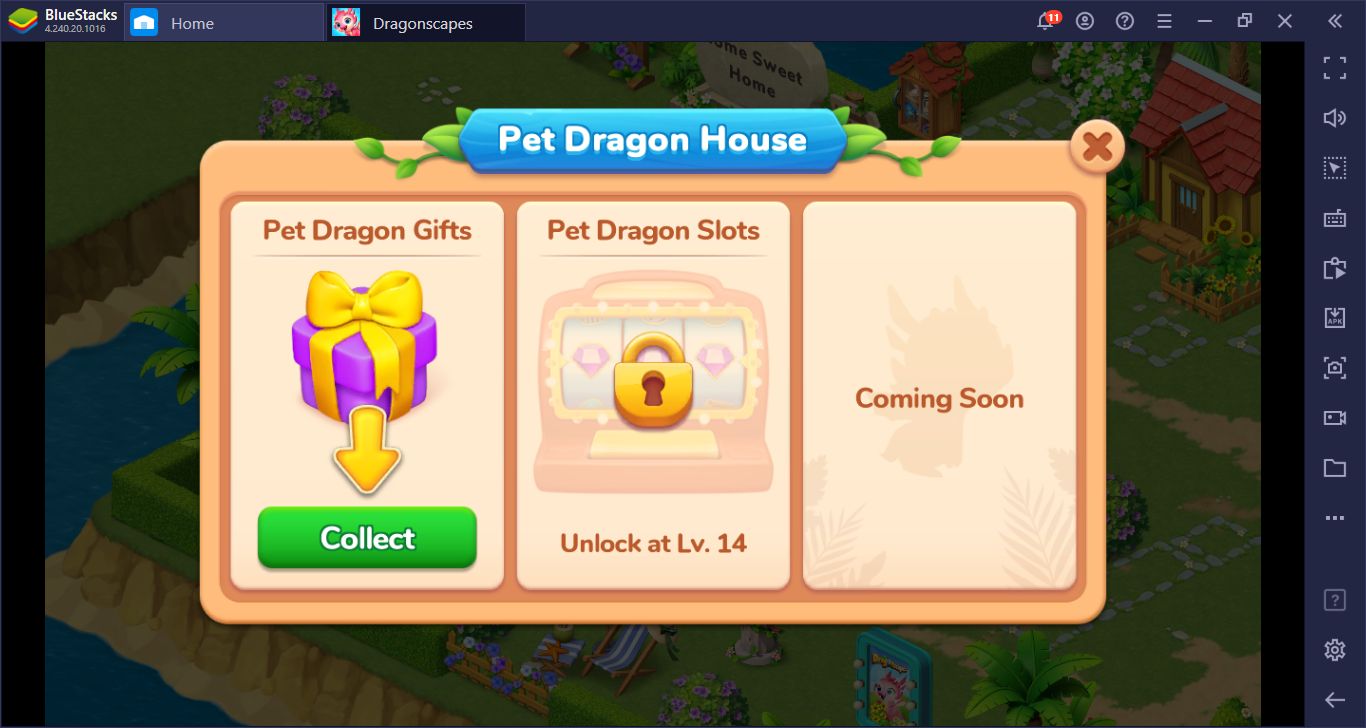 Don't Forget To Complete Your Collections
Next to the Order Board is a tiny glass-door cabinet: It has such a simple look that you can easily overlook it. We are talking about this cabinet: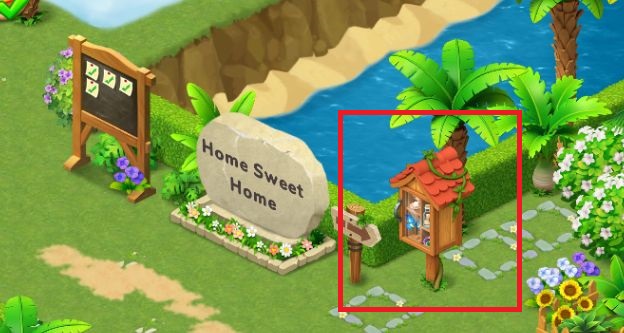 This cabinet actually opens a special screen where you can view your collections and win prizes. Everything you encounter in Dragonscapes Adventure islands becomes part of a different collection. The rocks you shred, the gems you collect, the treasures you find in the world… When you find all the items in a particular collection, you are entitled to a special prize. This reward can even be gems, the premium currency in the game. You can complete many collections without even realizing it just by playing the game and exploring the world. For this reason, we recommend that you check this screen every hour to see if there is a reward you can get.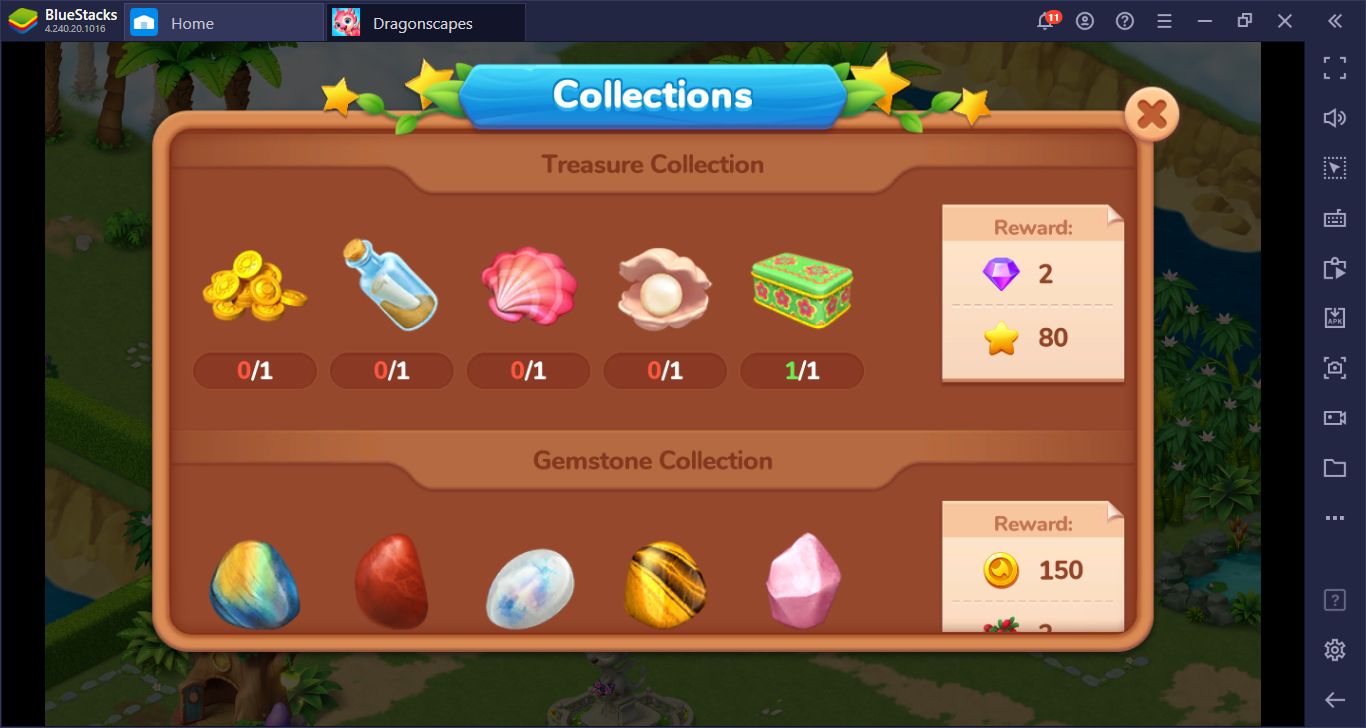 Win Hundreds of Gems for Free
Gems, the premium currency of the game, can actually be obtained for free with many activities. You can get several hundred gems immediately, even shortly after you start the game. As you continue to play, you will continue to win them: In most cases, all you have to do is continue playing the game normally. Below we list the methods by which you can obtain free gems:
Check Your Achievements: You can get an achievement by repeating almost everything you do in the game a certain number of times. For example, collecting 100 flowers or harvesting 200 corn is considered an achievement. It is possible to earn 2 gems for each achievement: You can earn several hundred gems in total completely free of charge. Just click on the white dragon statue in the middle of your farm to open your achievement screen.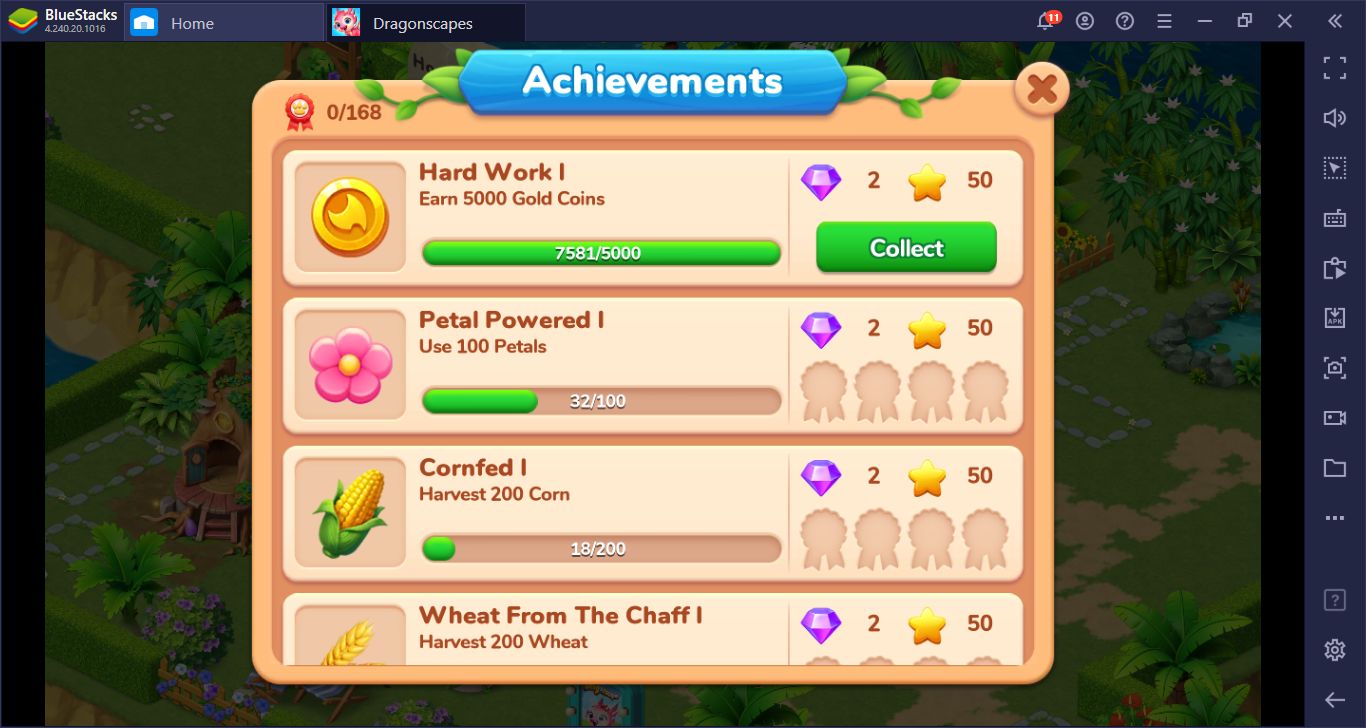 Continue to Log In to the Game: You can earn a total of 13 gems for free with daily login rewards. You earn 3 gems on the third day and 10 gems on the seventh day. You also get many resources for free.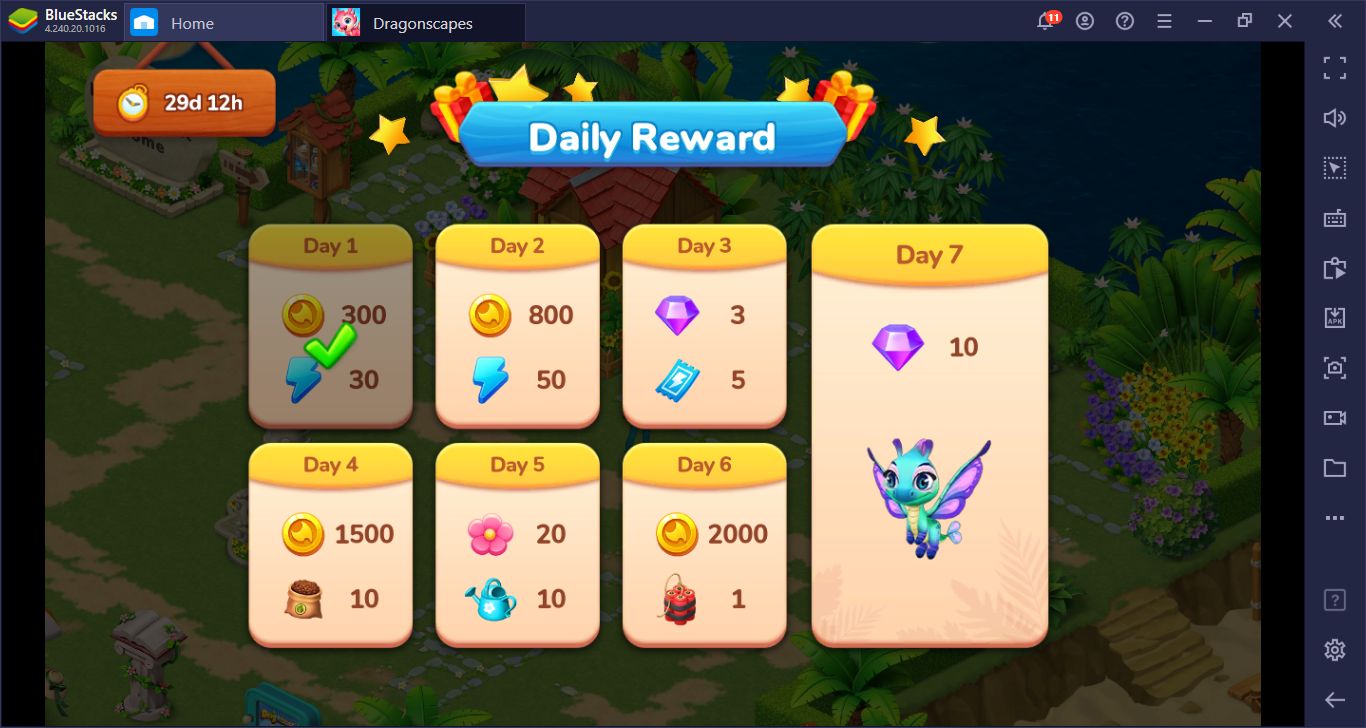 Participate in Events: Dragonscapes Adventure is a new game and like every new game, it has many events that distribute a lot of rewards. By joining them, you can get both free gems and other useful gifts. For example, when we prepared this guide, there was a Halloween event and it was possible to win 10 free gems in it.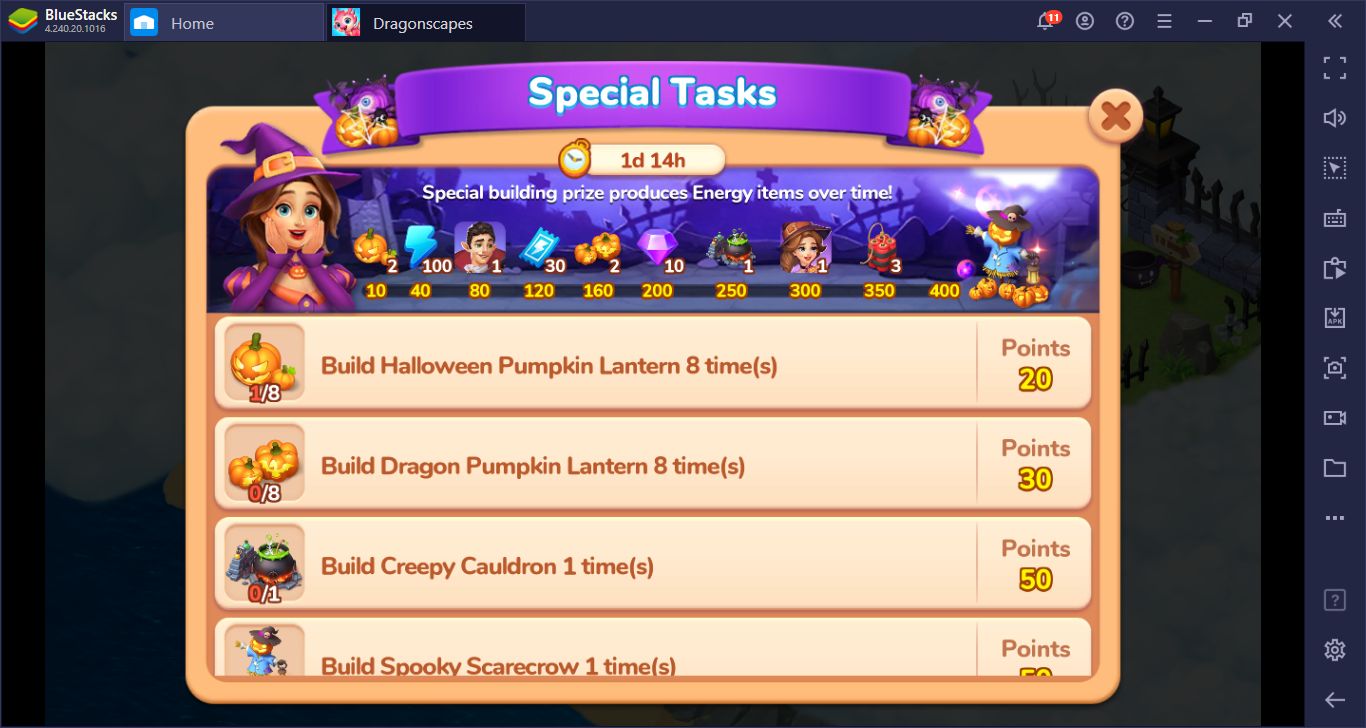 Connect Your Account to Facebook for Free Energy
You can see this option in almost all mobile games: When you link your game account to your social media account, you will receive a reward. Dragonscapes Adventure offers two options for this: You can link your account to Google or Facebook. If you choose Facebook, you instantly gain 100 energy. Save it for emergencies: When your energy runs out, use this tip to immediately gain 100 energy and continue what you are doing.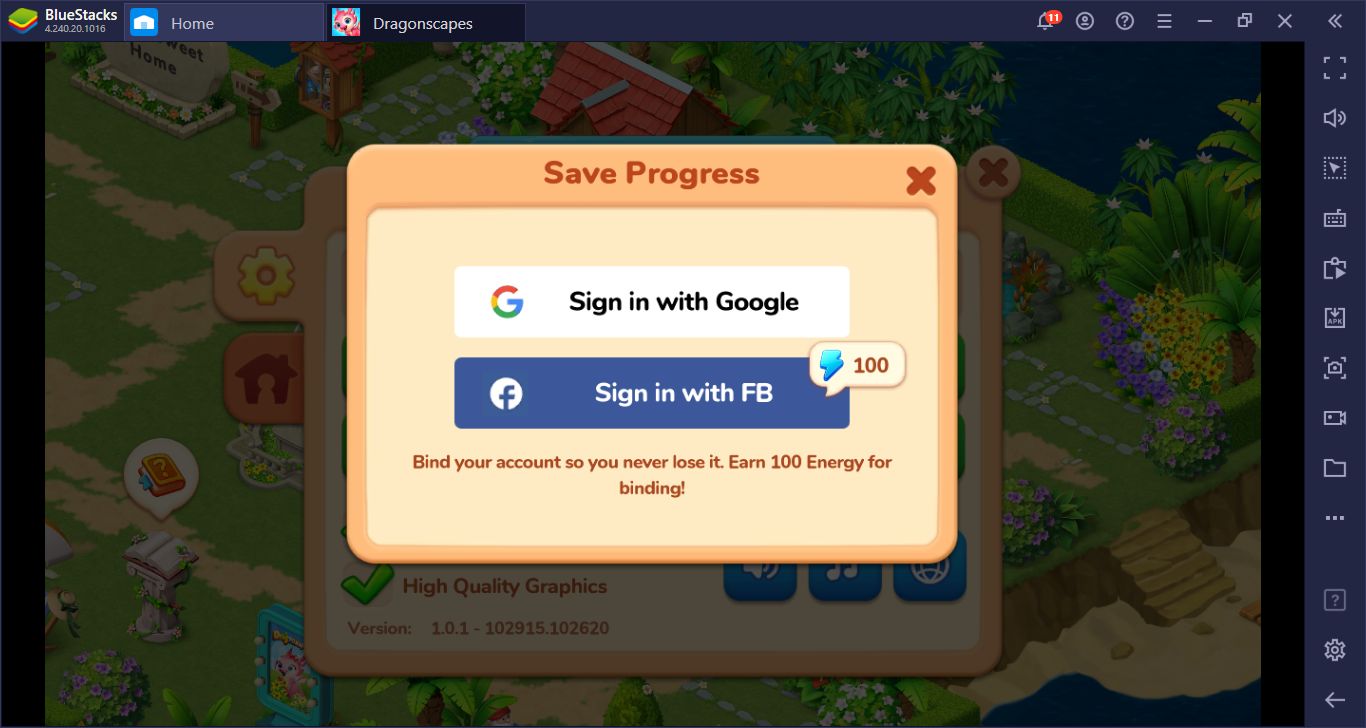 See Your Surroundings Easily by "Closing" Trees and Buildings
The Dragonscapes Adventure islands are filled with trees, buildings, and vegetation: These look beautiful and provide an immersive experience, but also prevent you from seeing your surroundings. However, while exploring the islands, you need to get a clear view to determine the correct routes. The developer solved this problem in a simple way: You can temporarily turn off buildings and vegetation at the press of a button.

We're talking about the tree-shaped button here.
When you arrive on a new island, turn off trees and buildings first thing. Keep them closed until you've fully discovered the island. That way, you will be able to see the right routes much more easily.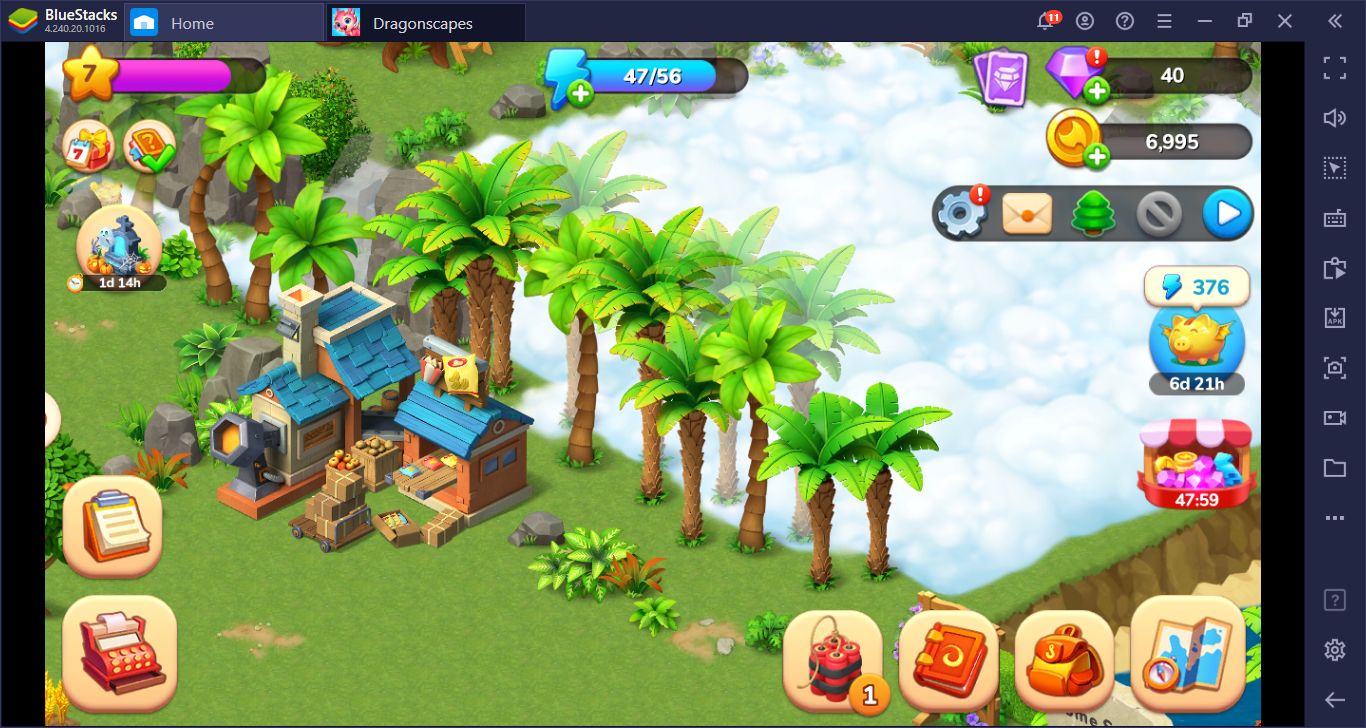 Trees and buildings are "open".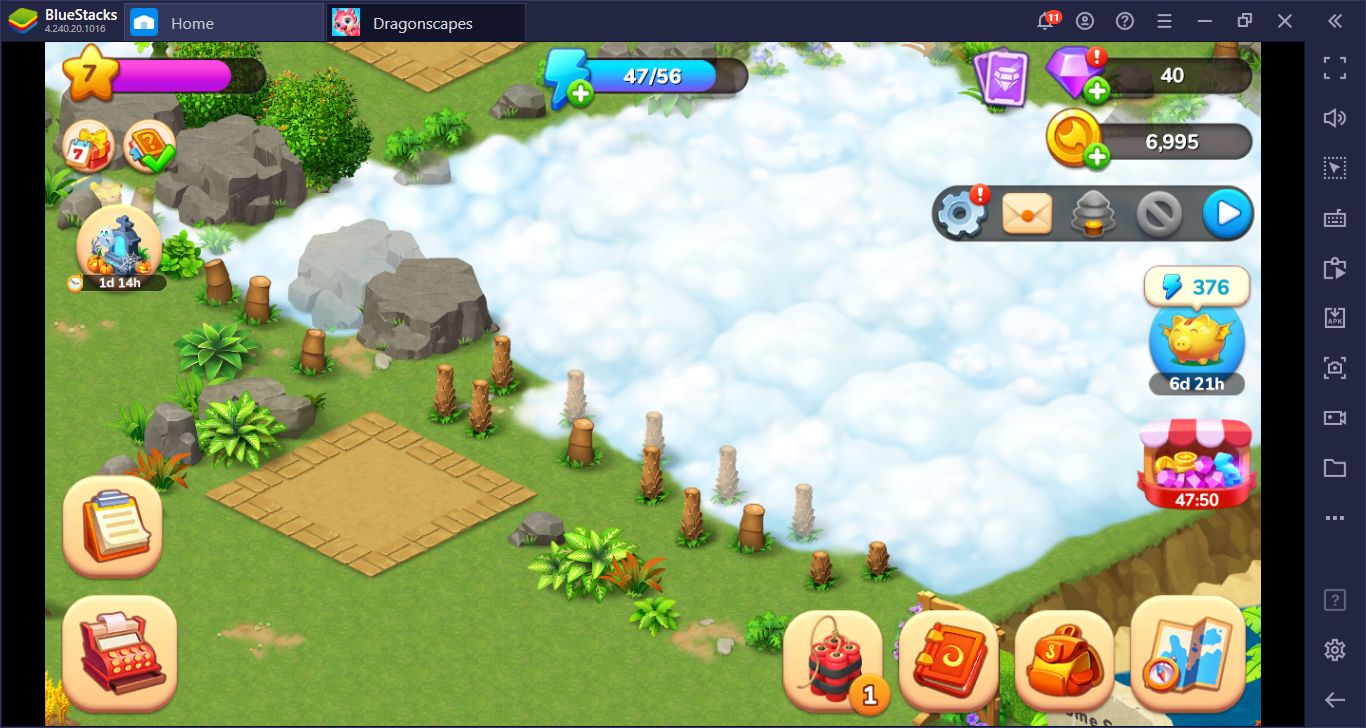 Trees and buildings are "closed".
These simple tips will make your job much easier and make your island grow faster: We are sure that in a very short time you will own a huge farm full of dragons. Don't forget to check out our setup guide to learn some tips specific to BlueStacks. Share your experiences with us by leaving a comment!