Game Guides
The Best Time Princess Tips and Tricks to Help You Get a Good Start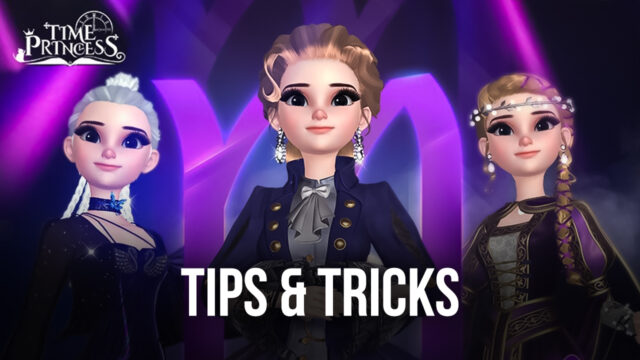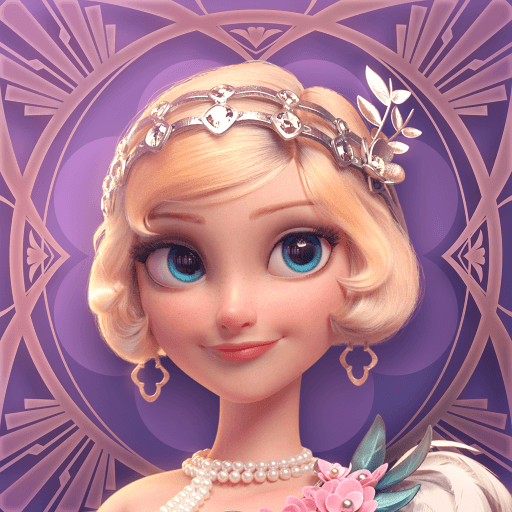 Time Princess takes the best of the dress-up genre and enhances it with a wide variety of different storylines with countless branching paths and lots of different characters and elements to discover. The result is a game in which you get to dress up the protagonist in various period-appropriate regal, intricate, and interesting outfits, while also playing through story-driven chapters where your decisions actually matter and could have far-reaching consequences down the line. In this sense, this is a game for those with a love for fashion, but also that has lots to offer players who love a good story.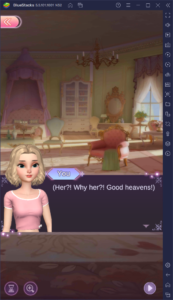 While the dress-up features in games are usually gratuitous and exist only to give players the chance to customize their appearances, your clothing is actually important in Time Princess, mostly because story chapters often have an outfit requirement in the form of tags. Specifically, each outfit has a series of tags assigned to it, while some story chapters have tag requirements that must be fulfilled in order to access them. In this sense, you can't play the part of Queen Marie Antoinette while dressed in your modern pajamas, for example.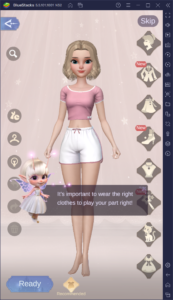 Despite the stories being quite linear, you'll still have to make decisions at key moments, some of which can affect the outcome of the chapter, or even the entire episode or story. In this sense, there's much more to Time Princess than simply passively reading stories and watching them unfold with no interactions. With that being said, we wanted to share a few tips and tricks to help you get started in Time Princess on the right track.
Play on BlueStacks to Easily and Quickly Unlock Many Different Stories
One of the particularities of Time Princess is that, while each story can keep you entertained for a while, unlocking additional stories will cost you special resources called "Reader's Coupons". This can effectively put a damper on your fun since after you finish your current stories, you won't have access to anything else unless you spend these coupons. Alternatively, even if you do unlock a new story with your coupons, you're effectively stuck with it until you save up more coupons to buy another. And if you're not really enjoying it, you're basically out of luck since you'd need enough resources to unlock another one.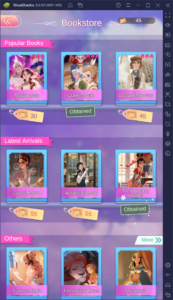 To avoid this predicament, you can play Time Princess on PC with BlueStacks, as our Android app player lets you access this game on multiple different instances simultaneously. In this sense, you could unlock different stories on every instance, and have access to a much larger catalog, without having to farm excessively to unlock all the content on a single account. And not only that, but you could also access the same story on multiple accounts, and experience all the branching narratives by choosing different options on each instance. This effectively lets you play all the outcomes without having to replay every chapter multiple times.
If this is something that might interest you, feel free to check out our PC installation guide for Time Princess to learn how to install this game on your computer. Afterward, don't forget to read our Instance Manager guide for Time Princess to learn how to set up multiple instances and use them to access this game.
Grab All the Freebies That the Game Hands Out
After playing a while, you will notice that your progress is sometimes blocked by certain factors such as stage requirements, goodwill requirements, or because you simply don't have the necessary pieces of clothing to actually access the episode in question. And while there are many different ways to fulfill these requirements, what most of these have in common is that they require materials and resources.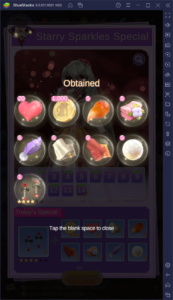 Whether you're crafting accessories or clothing, trying to increase your goodwill with a specific character, or playing with your adorable cats, all of these tasks require various materials and resources in order to advance them. Luckily, if you're just getting started in Time Princess, you'll find that the game hands you an absurd amount of free items, which you can claim with a few clicks. Some of these items are even time-limited and will go away if unclaimed for a few days. In this sense, we strongly recommend going through your different menus as soon as possible, and claiming everything you can find.
We recommend starting with your inbox, which should have a few items, and then going through the different stores, some of which even have free daily packages to claim. Moreover, at the time of writing, there's currently a "Starry Sparkles Special" on the top left of the main menu, which gives you tons of free items. All you have to do is click on its icon, and then on the numbers that say "Free". Each of these numbers has a pack of freebies for you to claim.
Check the Stage Requirements
At the beginning, you really won't have to worry much about stage requirements, since all the necessary pieces of clothing and accessories are given to you for free. However, later on, this will become one of the biggest obstacles to your progress, as you'll often be one piece short of a full clothing set, or you won't have enough goodwill with a specific character in order to access the episode in question.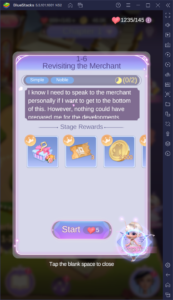 Luckily, checking the stage requirements is as easy as clicking on the stage itself, and looking at the top of the information screen. When it comes to clothing tags, you simply need to make sure that you have the corresponding pieces of clothing available. However, goodwill requirements might take a bit longer to complete since you need to interact with the corresponding characters enough to increase their goodwill standing towards you, which can sometimes take a while.
Goodwill and its Effects
Goodwill in this game is basically how much the people you meet in every story like and accept you. In most cases, this goodwill is crucial since accessing specific chapters will require you to have a certain goodwill level with some characters.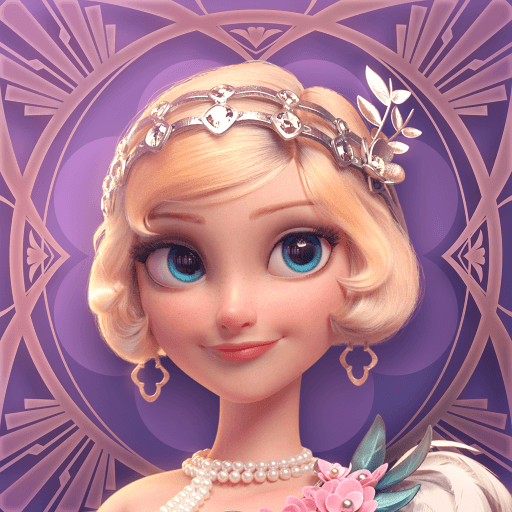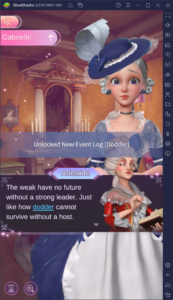 In order to increase your goodwill, you can either make the right decisions during the story chapters or interact with the characters in question through the Companions menu accessed from clicking on the whale lantern on the main screen. This lantern will take you to a list of the characters you have met during your travels. You can then click on a character's portrait to see their current goodwill level, and also tap on the characters themselves to increase their goodwill standing. You can do this five times a day.
Another way to increase a character's goodwill is by crafting specific items through the boutique and gifting it to them. In order to craft the gifts themselves, you'll need to combine two gift items. Try combining different materials to see what you get, and go from there. Just remember to check the specific character's tags to see what gifts they like before deciding which to give them.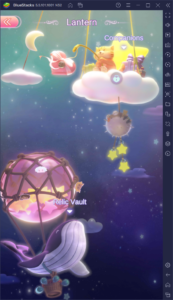 There are many ways to score gift materials and items such as by completing story mode stages; clearing encounters on the stage map of the stories; purchasing them from Parven's Shop, and by finding them through Kitty Explorations, among others.
Crafting New Clothes
Last but not least, and what could be one of the most important aspects of the game, is how to craft and obtain new pieces of clothing.
If you've been playing for a bit already, you probably noticed that one of the best ways to unlock new pieces of clothing at the beginning is simply by clearing story missions. In fact, the first few episodes of the Queen Marie story will shower you with gifts of clothing, materials, and other useful goodies. Similarly, as we mentioned in our second tip here, you also get a ton of freebies from the game's various menus. This includes lots of clothing items, accessories, materials, gift items, and much more. However, aside from these gifts, the other good way to unlock new outfits and clothing items is simply by crafting them.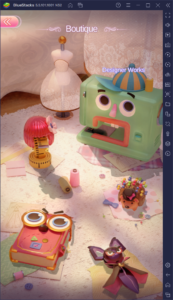 After completing the first few levels of the Queen Marie story, you'll unlock the Boutique, which is where you'll do all your crafting in Time Princess. To craft a new outfit or piece of clothing, you simply need to click on the sewing machine in the Boutique, and then on Craft Clothes. In this next menu, you can choose from a variety of pieces of apparel to craft, all of which require specific materials to craft. Moreover, each piece also requires its respective blueprint, which can be acquired either from Parven's Shop or for completing specific story chapters.
It's worth checking out the Boutique whenever you're struggling to meet the requirements for a certain stage—odds are that there will be something available for crafting that could give you the extra push you need to actually fulfill the stage requirements. Keep in mind that you can always check where you get the required items for a specific piece of clothing, simply by clicking on the materials in the list. This will give you an idea of where to look if you're short on a few materials.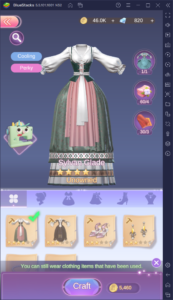 And that's all you need to know to get a good start in Time Princess. Nevertheless, feel free to share your own tips and tricks in the comments below to help out your fellow readers!