Game Guides
Reroll Guide for Dynasty Origins: Conquest – How to Unlock The Best Characters From the Beginning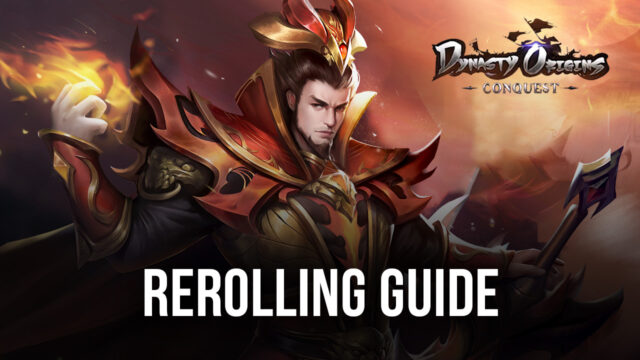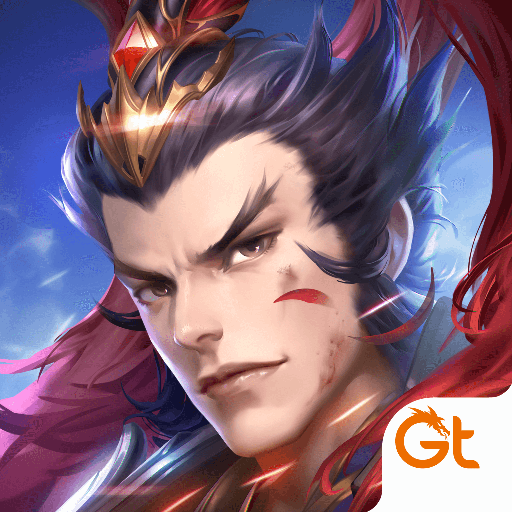 Despite being quite different from the others in the franchise, Dynasty Origins: Conquest still retains the gacha elements present in its predecessors, which means that players will often try to reroll to unlock the best characters from the very beginning. This reroll process, however, can be extremely tedious, particularly since you never know what you're going to get with every summoning, and it could take either minutes or months until you unlock the characters that you want from the gacha.
If you're among these avid players who are interested in Dynasty Origins and want to get the best possible beginning, then you'll probably want to reroll to get a headstart by adding some of the best characters to your team. Of course, this process is easier said than done, especially if luck isn't on your side, which is why you'll need all the help you can get.
This, dear readers, is where this guide comes in.
In the following paragraphs, we'll be giving quick and easy instructions on how to reroll in Dynasty Origins: Conquest, as well as how to use BlueStacks to significantly accelerate this process. In this sense, and if you're lucky, you could start the game with the best characters today, instead of having to reroll for days on end.
How to Reroll in Dynasty Origins: Conquest
The good part about rerolling in this game is that it's very easy and quick, and each cycle takes only a few minutes. For your convenience, we've broken down this process into a few easy steps:
Start the game and log in as a guest.
Progress through the tutorial until you get full control of the game.
Check your inbox and claim your pre-registration rewards.
Use your rewards to perform as many summonings as you can. Check your results, and if you're not satisfied, you'll need to reset and start over.
To reset your game, simply close it, find the app in the Android settings menu, and delete its local data.
Repeat steps 1-6 until you get the characters you wanted.
Keep in mind that, while it's definitely possible to reroll at this moment, we're not sure if the pre-registration rewards will ever be removed. If this is the case, then rerolling will be much more difficult; perhaps even impossible. For this reason, if you're thinking of getting into Dynasty Origins: Conquest now would be the best time to do so.
Speeding Up Rerolling With BlueStacks
Those of you who play Dynasty Origins: Conquest on PC with BlueStacks have access to a fantastic tool for rerolling: The Instance Manager.
This BlueStacks lets players create multiple instances of our BlueStacks app player so that they can access the game on several accounts simultaneously. In practice, this means that they will be able to reroll with more accounts, which in turn leads to performing more summonings within a given period. In this sense, while the odds of getting good characters are as low as ever, the fact that you'll be doing more rolls will hopefully make it so that you can unlock your desired units as fast as possible.
To access the Instance Manager, simply press Ctrl + Shift + 8 while in BlueStacks. In this panel, you can click on the "+ Instance" button and follow the instructions on-screen to create a new instance. You can repeat this as many times as you want, just remember that every active instance consumes resources, and your PC must be able to handle them all in order for them to function correctly. And the more instances you're running, the more RAM and CPU you'll need.
Once you have all your instances up and running, all you need to do is link a unique Google account to each, and then install Dynasty Origins on all of them so that you can start rerolling on all your games at the same time.
For added comfort when rerolling on multiple instances, however, we strongly suggest using the Multi-Instance Sync tool. This is another BlueStacks feature that, when activated, synchronizes all the actions that you perform on your main instance, across all other active instances. In this sense, simply by playing as you normally would on one instance, BlueStacks will mirror your actions and let you progress on all other instances, without the extra effort of having to play on each client individually.
You can access the Instance Sync tool by pressing Ctrl + Shift + 9. Once you access this panel, and if you have multiple instances running, you should see a list with all the BlueStacks iterations currently active. By choosing them and clicking on "Start sync", BlueStacks will start mirroring all the actions you perform on your main instance. The trick here is to align all your instances on the same screen before activating the sync feature, to ensure that all your games are completely synchronized. To this end, we recommend placing all your games on the main title screen and then activating the Sync.
The Best Characters to Summon at the Beginning
While we've explored in further detail the best characters in Dynasty Origins: Conquest in our exclusive tier list, we'll once again give a few quick suggestions on the best units to reroll for in this game. Some of these great characters include, but are not limited to, the following:
Huang Gai

Meng Huo

Dong Zhuo

Zhu Rong

Zhang Jue

Sun Shangxiang
Of course, these are only a small sample of good characters in Dynasty Origins that you can roll for in the beginning. As the game expands and more characters are added, the meta might shift to include others. In this sense, if you're reading this a few months from now, keep in mind that this meta might change slightly. Though unless these characters get nerfed directly, they should continue being very strong regardless.
And that's it for our Dynasty Origins: Conquest reroll guide. Feel free to leave your own comments and thoughts in the section below!