Game Guides
Dynasty Scrolls Beginner's Guide – The Best Tips and Tricks for Newcomers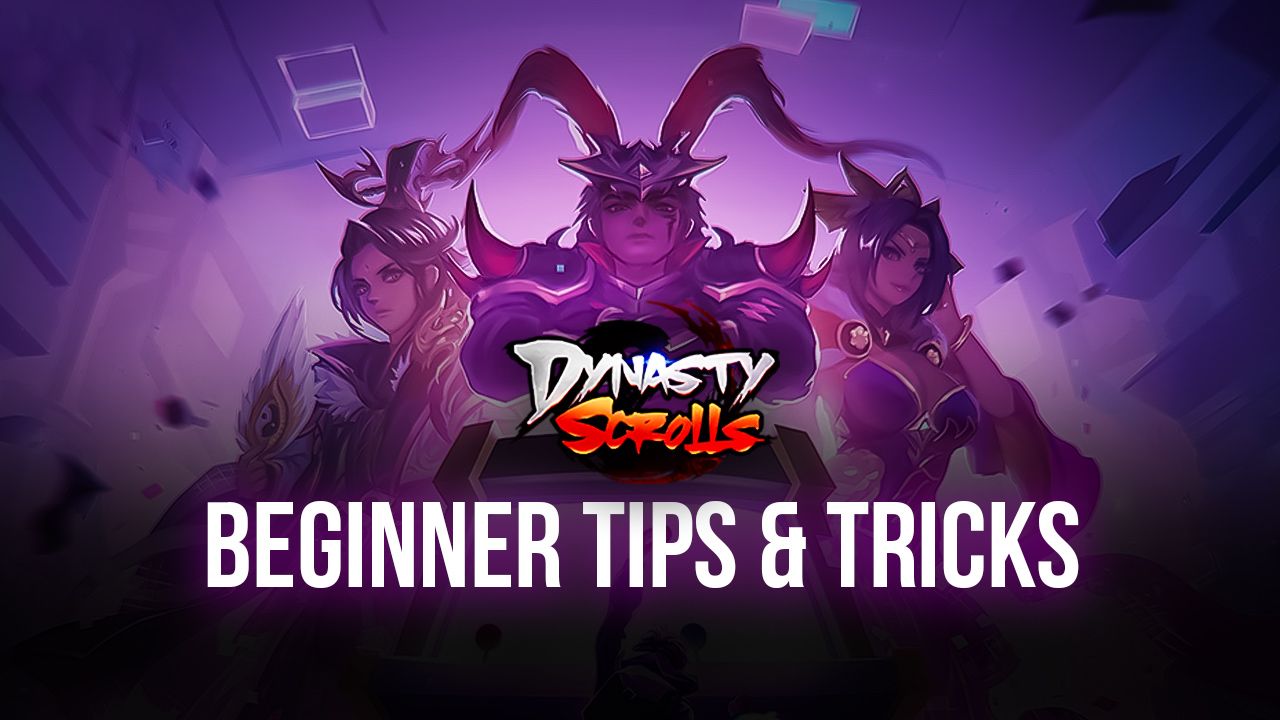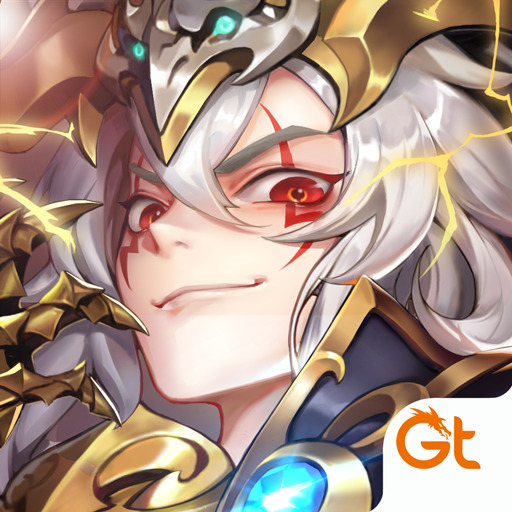 Dynasty Scrolls is an idle RPG that was released globally a few days ago, allowing everyone from around the world to freely download and start enjoying all its content. The game is set in China during the Three Kingdoms period, and offers many familiar heroes and events as part of its story, but with an important twist: instead of actual historical figures, these characters are actually being controlled by gamers as a part of an in-universe MMORPG game. The result is these tough and intimidating characters interacting like 12-year-olds trash talking.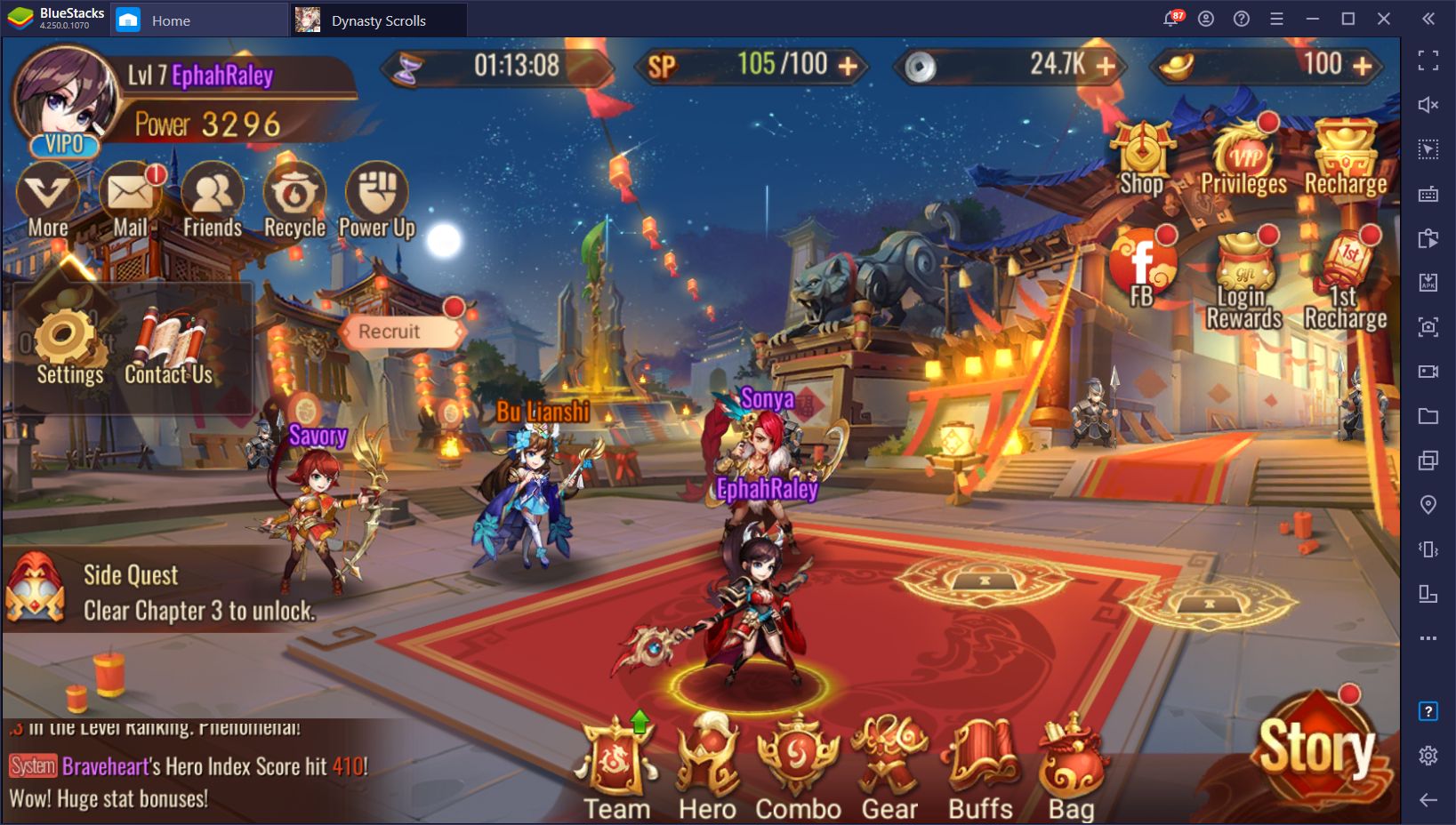 The story in Dynasty Scrolls can get quite hilarious at times, which is great since its gameplay is mostly automated and straightforward. Regardless, the game still has its learning curve that you'll want to master if you want to make rapid progress and unlock some of the best characters in record time.
With that being said, we're going to share some of the best Dynasty Scrolls tips and tricks in the following paragraphs so that you can get started on the right foot.
Play on BlueStacks to Get the Best Experience
While Dynasty Scrolls is already easy enough to play, mostly thanks to its plethora of automation features and simple combat, you can significantly improve your experience with this idle RPG by playing it on your PC. Luckily, with BlueStacks, you can not only install and play any Android game on PC, but you can also gain access to a variety of tools and features that can improve your experience while gaming.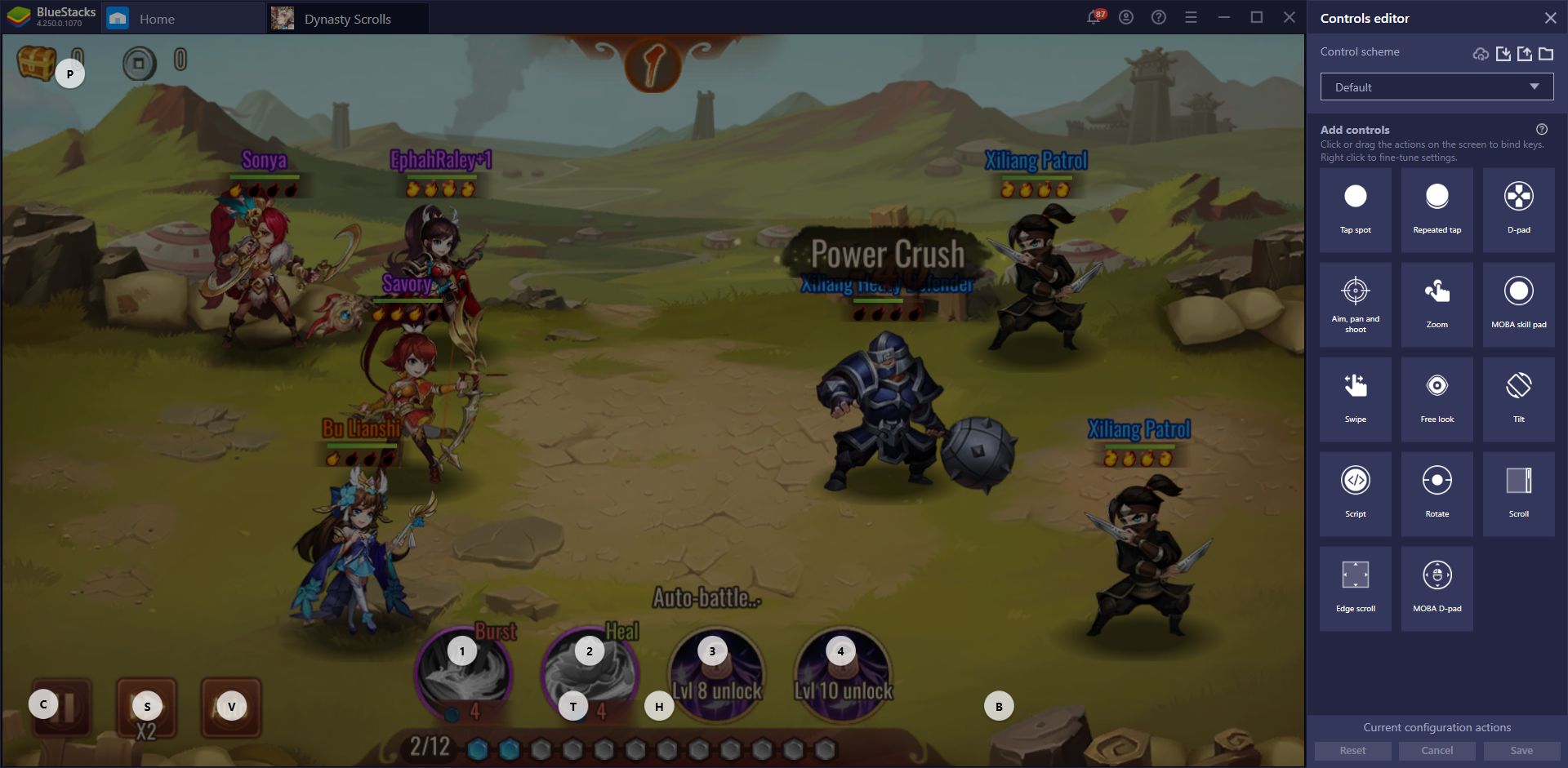 In our installation guide for Dynasty Scrolls, we already explained in detail how to set up this mobile game on PC in just 6 easy steps. By following the instructions in that guide, you'll be playing the game in a matter of minutes. However, there's more to playing on BlueStacks than enjoying your favorite mobile games on your big screen and using your mouse and keyboard; our Android emulator also has plenty of features to make your life a little easier.
For instance, the Keymapping Tool is a feature through which you can create customized control schemes for any game using your keyboard and mouse. In this sense, instead of having to constantly tap and swipe on the screen to play the game, you can streamline the process by using keyboard shortcuts. For Dynasty Scrolls, this means that you can navigate the different menus, as well as unleash all your skills in combat, using only your keyboard.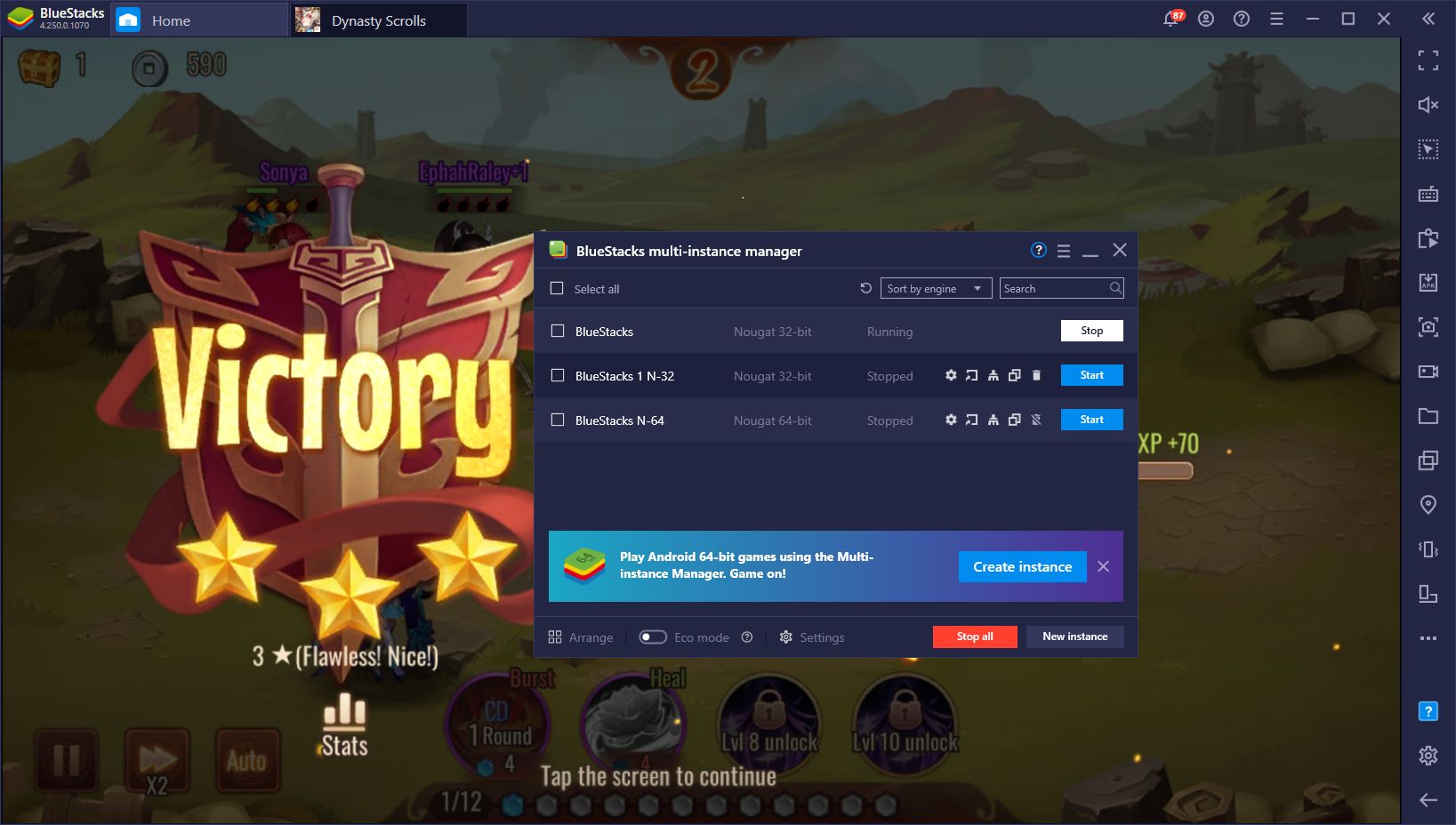 Similarly, you can also use the Instance Manager to play this game on multiple accounts simultaneously, allowing you to do several things such as extending your play time, or even helping you to reroll with ease.
And speaking of rerolling…
Reroll to Unlock the Best Characters
As a gacha game, you'll have to spend lots of time in Dynasty Scrolls farming for the materials required to summon and obtain the best characters. This can take days, or even weeks, as unlocking the strongest heroes is down to sheer luck, considering that the odds of getting one of these characters is less than 1% per attempt. With those odds, it'll definitely be a while before you get a meta hero. For this reason, we recommend trying to reroll in this game in order to start on the right foot.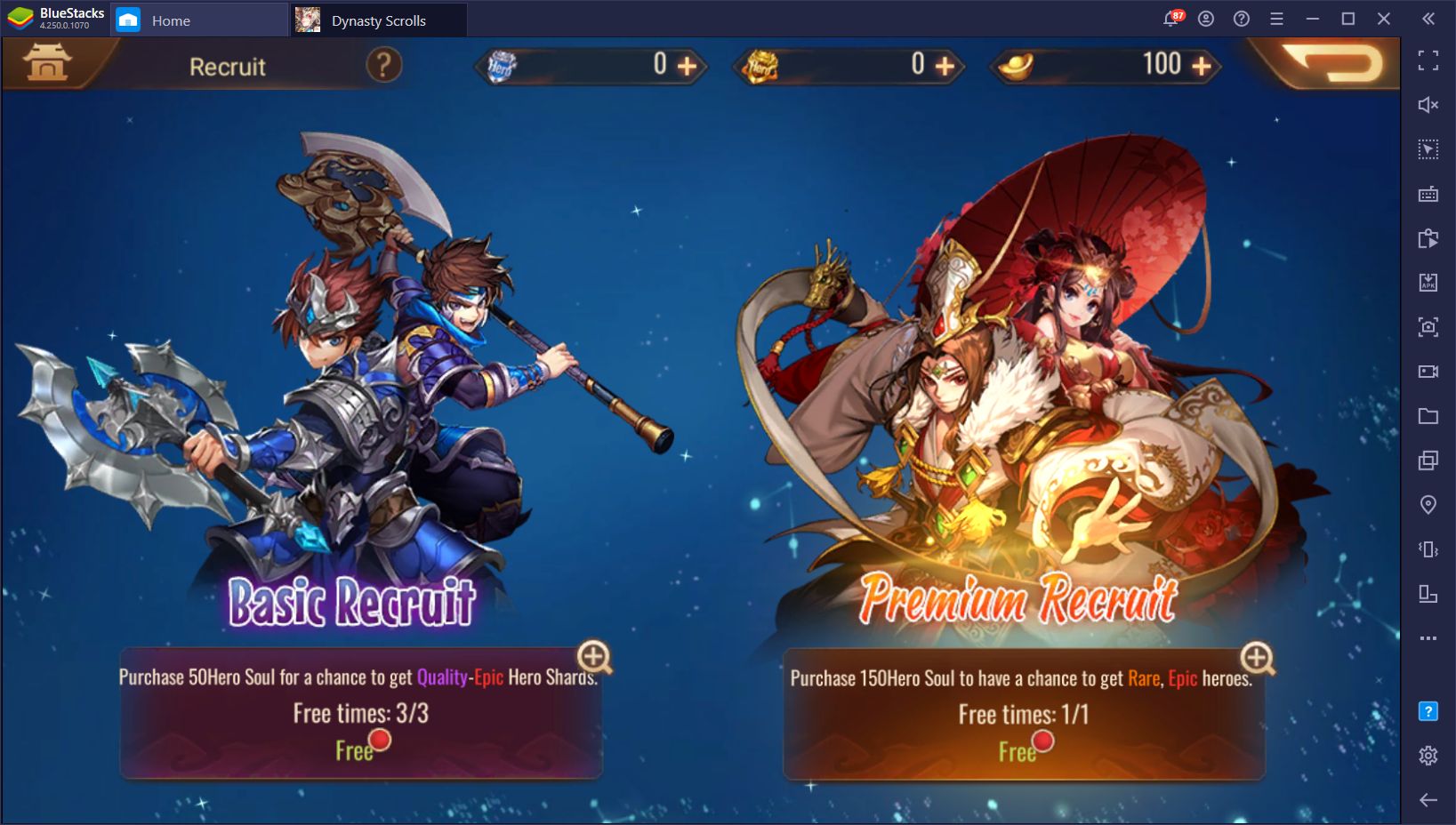 The term "rerolling" refers to the process of using the free summoning's that you get from the tutorials in gacha games, and restarting until you get the desired heroes. For Dynasty Scrolls, rerolling is quite simple:
Login as a guest, start a new game and finish the tutorial.

Use your free Premium and Basic Recruitments.

If you're not happy with the results, go to the settings menu and logout from your account.

Afterward, try to login again as a guest. If the game didn't reset for you, log out once more and delete the app's data from the Android settings menu.

Repeat Steps 1-4 until you summon a good character.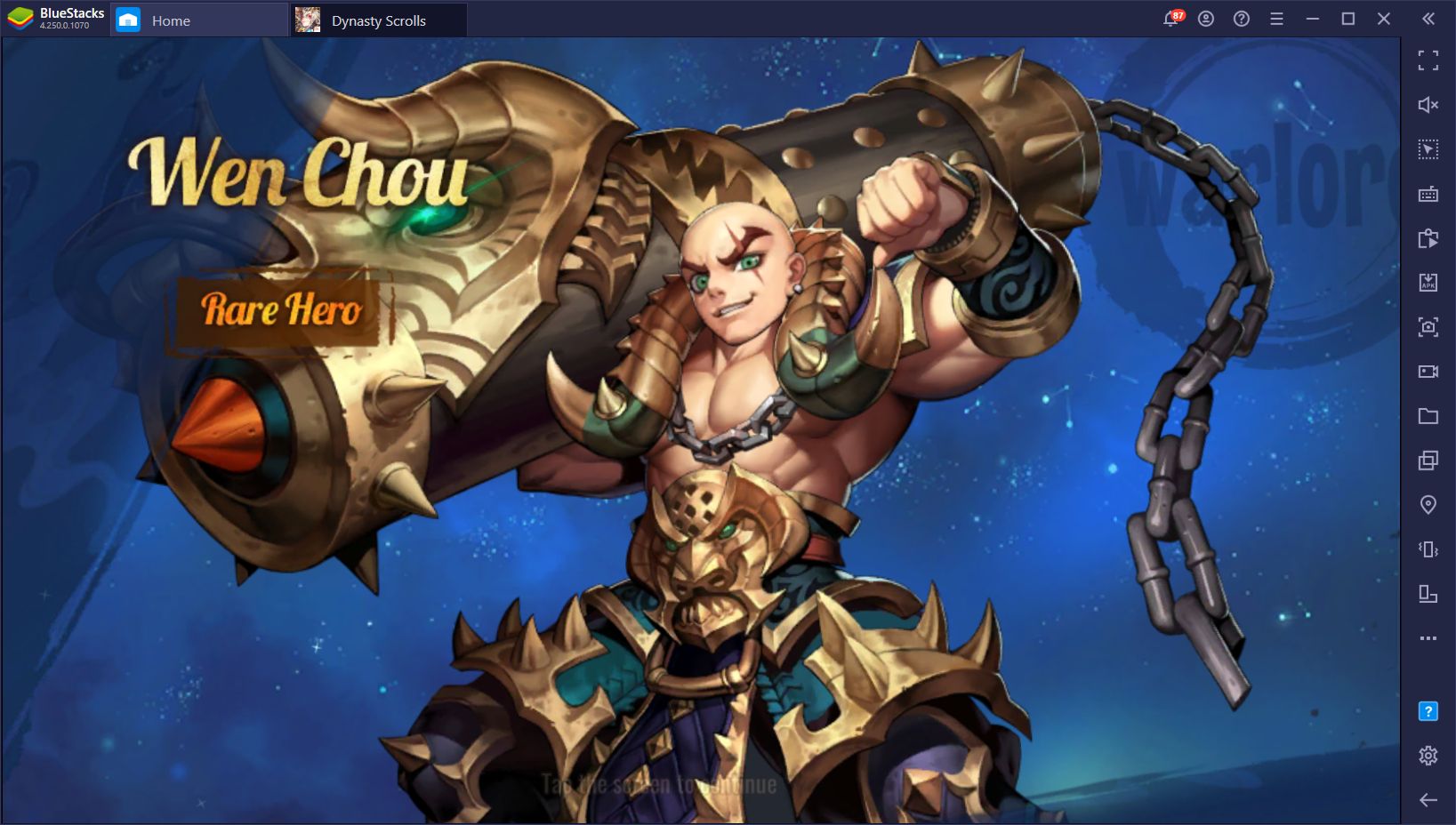 Keep in mind that you can use the BlueStacks Instance Manager and Multi-Instance Sync tools in order to speed up the process by rerolling on multiple accounts simultaneously.
Keep Your Characters Geared and Upgraded
However, while unlocking the best characters is important, they are utterly worthless until you upgrade them, especially if you obtain them later on and they're significantly behind the rest of your roster.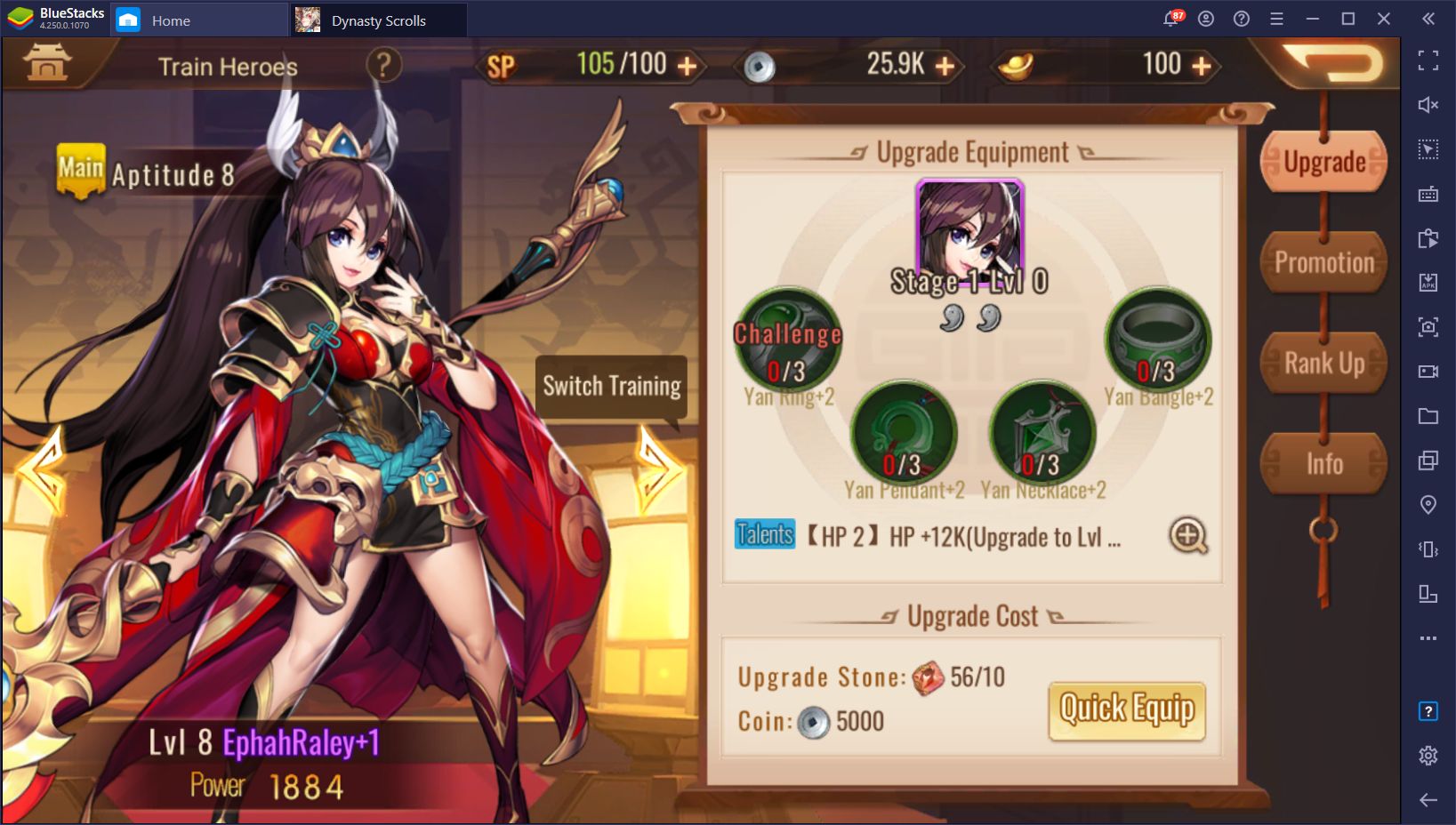 In this sense, we strongly recommend visiting your Hero menu often to check if there are any pending upgrades. If possible, try to be proactive and farm for materials to level up your heroes, as well as to equip them with better gear. Remember that, once you completely equip a hero, you can consume their gear to increase their rank, which increases their stats in turn while also allowing you to equip more gear on them.
Use Promo Codes to get a Headstart
Dynasty Scrolls just released globally and you're going to need all the help you can get if you want to outplay the competition. Luckily, the team at YOUZU has been giving out promo codes that players can redeem in-game for several sweet prizes. The most recent code they have shared is "CHRISTMAS", which gives you 100 gold, 1 advanced equipment chest, and 10 EXP scrolls. You can redeem this code through the game's settings menu.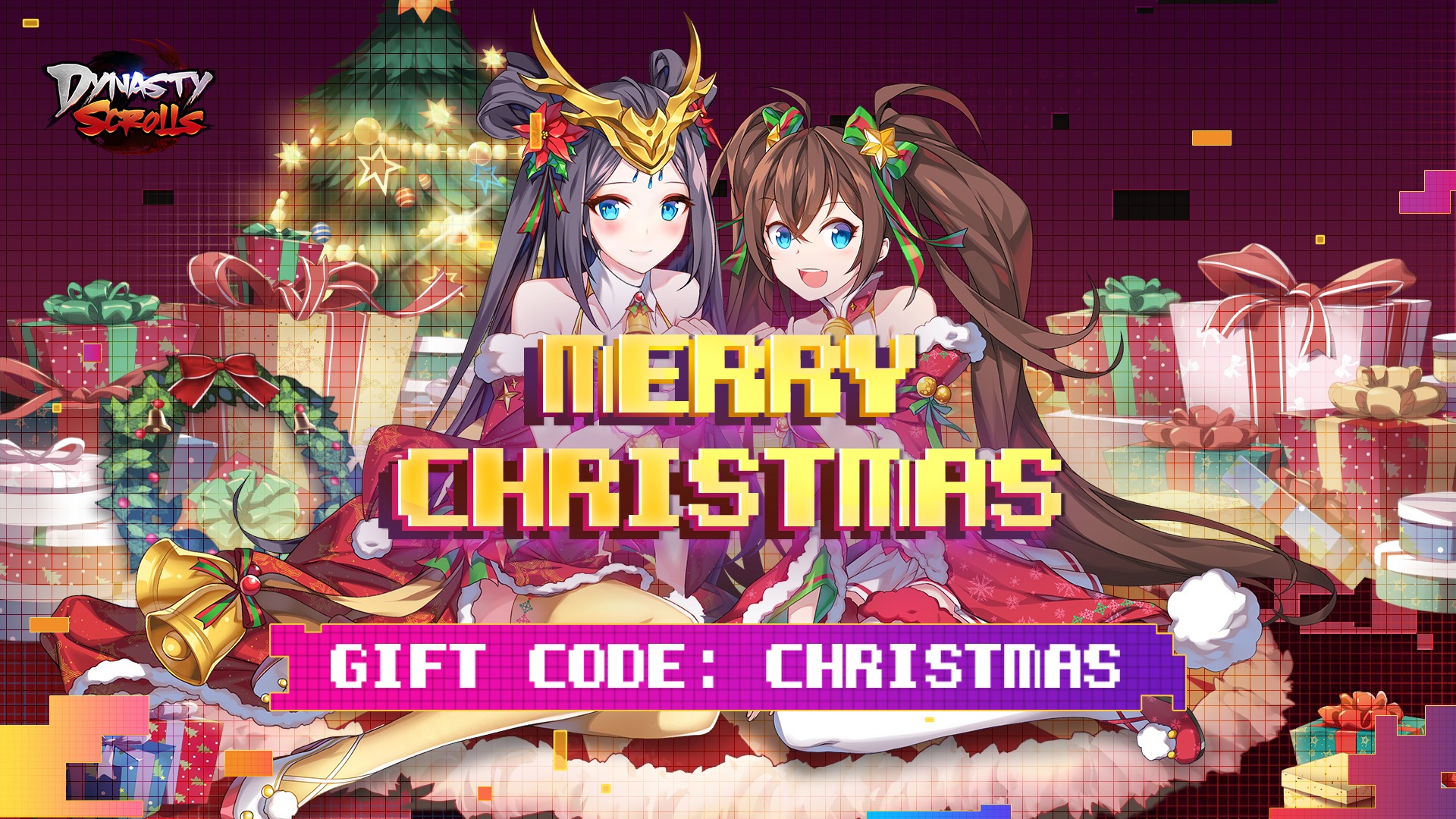 Make sure to follow the game's Facebook page so you don't miss out on any of these promo codes.
Study and Learn the Different Combo Skills
One of the particularities of Dynasty Scrolls is that, aside from having their own unique skills and attributes, the characters in your squad can team up to unleash combo skills. These skills require having specific characters in your formation but, when unleashed, can create powerful effects, including dealing lots of damage to the enemy, or even healing or supporting your own team.
You can check the list of combo skills by clicking on the "Combo" button in the main screen. In this menu, you can check your existing combos, as well as view the conditions for unlocking other combos via the "Combo Index" sub-menu. Keep in mind, however, that you must deploy a combo before you can use it in combat.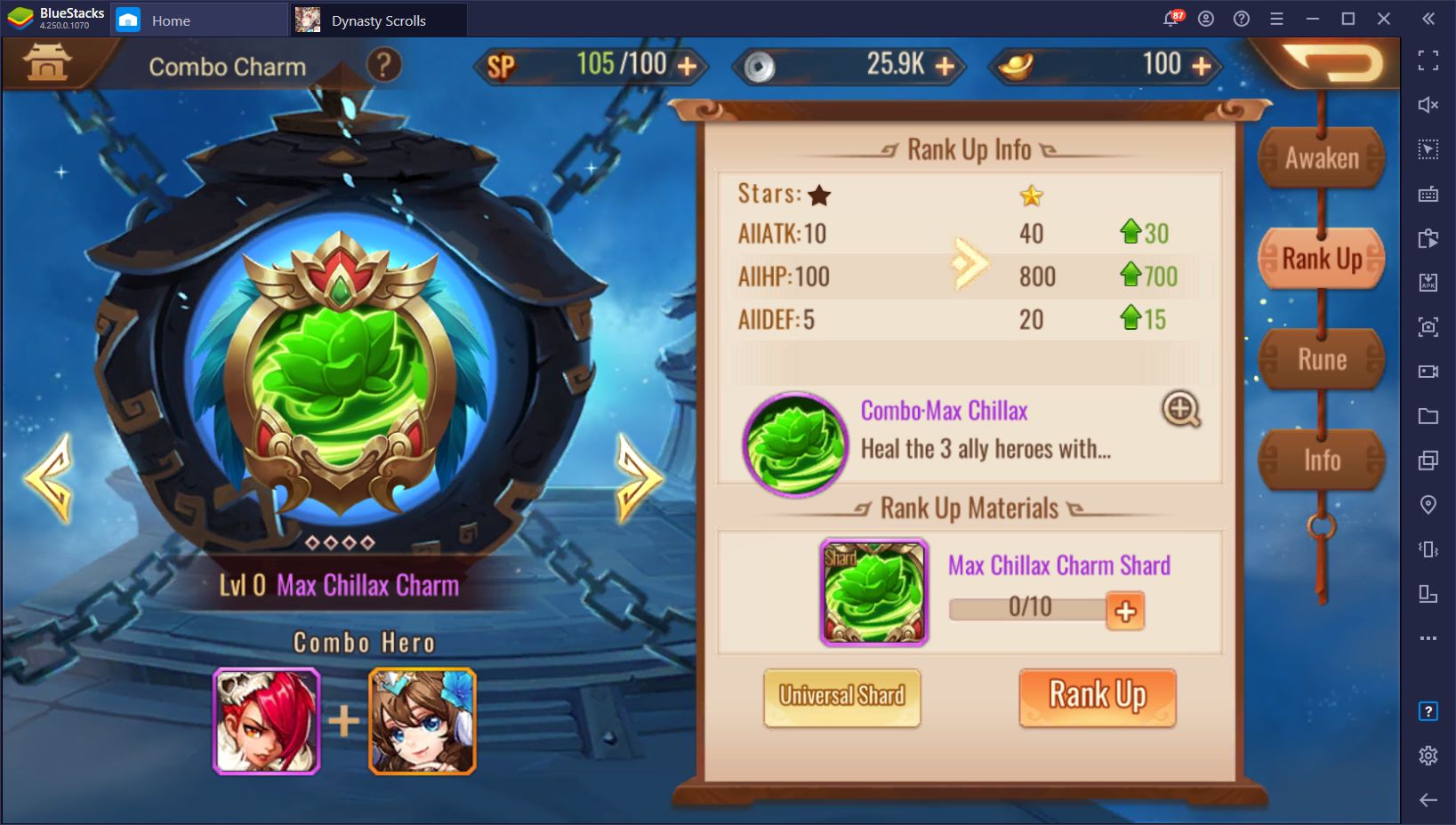 Dynasty Scrolls is very simple and easy to understand. However, with these basic tips and tricks, you can get a headstart and quickly breeze through the main story and unlock everything in the game. And if you have any, feel free to leave your best Dynasty Scrolls tips and tricks in the comments below to help out your fellow gamers.