Game Guides
UFC Mobile 2 on PC – How to Configure BlueStacks to Get the Best Controls and Performance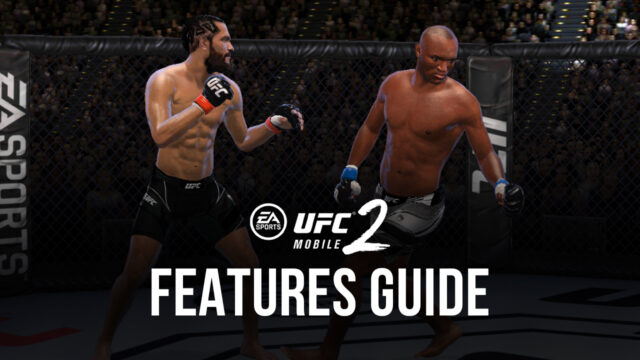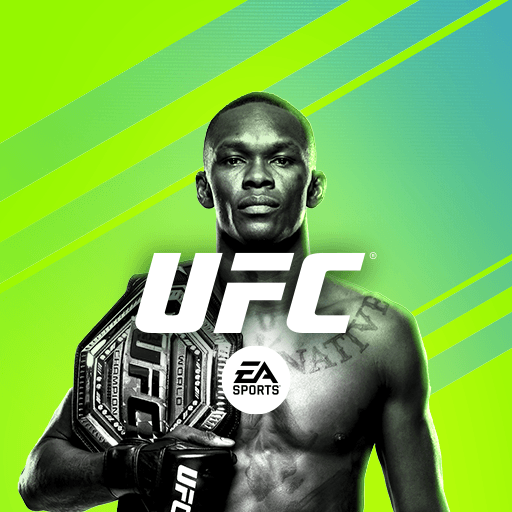 What's the point of jumping into the octagon controlling your favorite UFC fighters if you can't look good while doing so? Moreover, what's the point of a game looking awesome and featuring great animations if it can't run adequately and it suffers from constant slowdowns? This is the case whenever you try to play UFC Mobile 2 on low-end phones, since they're usually not powerful enough to provide a decent and enjoyable experience.
Unfortunately, many of us don't have the means to drop a ton of money on a pricey phone, especially if it's only for gaming. However, what many of us do have are computers. Whether a laptop for work or a home PC for regular use, or any other type of setup, it's very likely that you have a computer lying around at home. And if this is the case, then you can easily enjoy UFC Mobile 2 on PC with BlueStacks, with the best graphics and performance that this game has to offer, and with keyboard and mouse support, as well as a variety of tools and features to further enhance your enjoyment of this game.
And the best part about playing on BlueStacks is that our Android app player is the fastest and most lightweight in the market, and runs beautifully even on low-end PCs. However, getting the best experience with your mobile games can take a bit of tweaking, and UFC Mobile 2 is no exception. This is why we've created this brief guide; to show you how to configure your BlueStacks to optimize your enjoyment of this game.
Optimize Your Performance With a Few Simple Tweaks
Unlike other 3D games that feature awesome graphics, UFC Mobile 2, oddly enough, doesn't feature adjustable graphical settings, which means that you're essentially stuck with the same visuals and performance, regardless of your PC or phone specifications. However, this isn't saying much considering that, since the graphics aren't adjustable, you would be stuck with subpar performance if your phone isn't up to the task.
With BlueStacks, however, this isn't the case as our Android emulator is considerably more powerful than even the most expensive phones on the market. Furthermore, its lightweight design allows it to run on virtually any PC with acceptable performance, with relatively low resource requirements.
However, UFC Mobile 2, compared to other games, has specific hardware requirements for it to run adequately, which means that you might need to tweak your BlueStacks settings a bit to get the best and most stable framerate. We've broken these tweaks into a simple step-by-step process for your convenience:
Open the BlueStacks settings menu from the button on the top right of the window, and go to the Performance section.

Adjust your settings so that the emulator has 4 GB of RAM, 4 CPU cores, and the Performance Mode on "High performance".

Click on "Save changes".

Enjoy the game!
As you can see, while UFC Mobile 2 has somewhat higher requirements than other mobile games on BlueStacks, it's still very accessible even to users with low-end machines, considering that 4 GB of RAM and a CPU with at least 4 cores is pretty much standard nowadays. Nevertheless, if you run into any performance issues or general PC slowdowns while running this game, in the case your computer is very old, you can play around with the settings to make it easier for your system to run BlueStacks, at the cost of slightly reduced performance in-game.
The good thing about BlueStacks is that it's highly customizable and can be adjusted for virtually any computer. And though there are minimum requirements in order to run adequately, the truth is that our Android app player can run on most computers out there, as long as you tweak its settings correctly.
Win All Your Matches With the Best Keyboard Controls
Aside from having a good and stable performance, fighting games require comfortable and straightforward controls in order to be played correctly. After all, you could hardly win battles with ease if you're stuck playing with awkward, unintuitive, and unresponsive controls. And while the touchscreen controls when playing on your phone are serviceable, at best, they leave a lot to be desired, especially if you're looking to engage in competitive play.
Luckily, if you play UFC Mobile 2 on PC with BlueStacks, you can get access to the Keymapping Tool, a feature that lets you create customizable control schemes for any game. In other words, you can control the action with your keyboard, as opposed to fumbling, tapping, and swiping on your touchscreen when trying to execute combos or maneuvers.
You can access the Keymapping Tool at any moment while in-game by pressing Ctrl + Shift + A. The screen that appears after you press these buttons is the advanced editor of the tool, which lets you check and configure your controls. In UFC Mobile 2, this screen should be blank when you first open it, which means that you need to configure your controls from scratch. But not to worry, check out our screenshot below to get an idea of how to set up your game.
As you can see, we have Swipe functions on either side of the screen: The one on the right controls striking the enemy, including medium (J) and heavy (K) attacks, while the one on the left lets you evade by pressing "A". Aside from these two, we have three "tap" functions that control the rest of the combat controls, including blocking (Spacebar), light attacks (H), and special moves (U). This is basically all you need to win your battles at the beginning, though you can always customize your buttons, or even add new functions, by clicking on your controls, and dragging and dropping more functions from the rightmost panel of the editor, respectively.
With BlueStacks, you can focus more on fighting and winning battles in UFC Mobile 2, and less on struggling with clunky controls and bad performance. Check it out for yourself and let us know what you think!