Game Guides
Epic Seven on PC: How to Complete the Game in a Month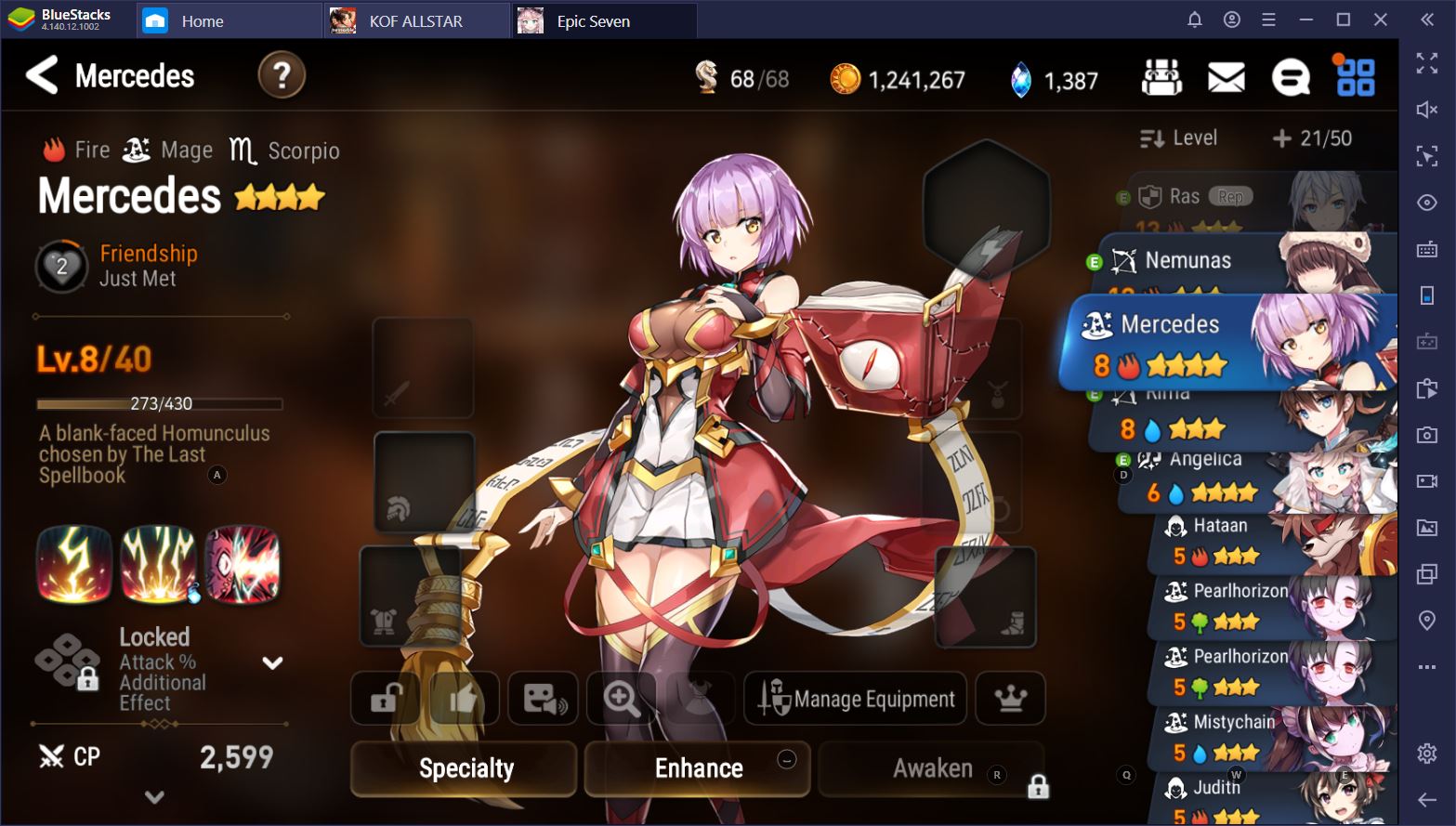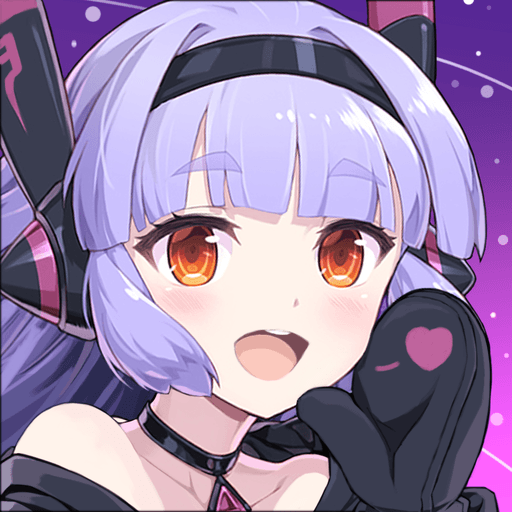 There's something satisfying about finally reaching those difficult, highly-debated end-game encounters that everyone prides on being able to overcome. Whether you're doing raids in MMOs, playing shooters with the pros, or dominating the ladder in a gacha, the feeling of success is equally rewarding for dedicated players of any game. In a recent article, we've discussed the 10 most essential tips every Epic Seven beginner ought to know. Now, we'd like to show you the fast-track to beating the game.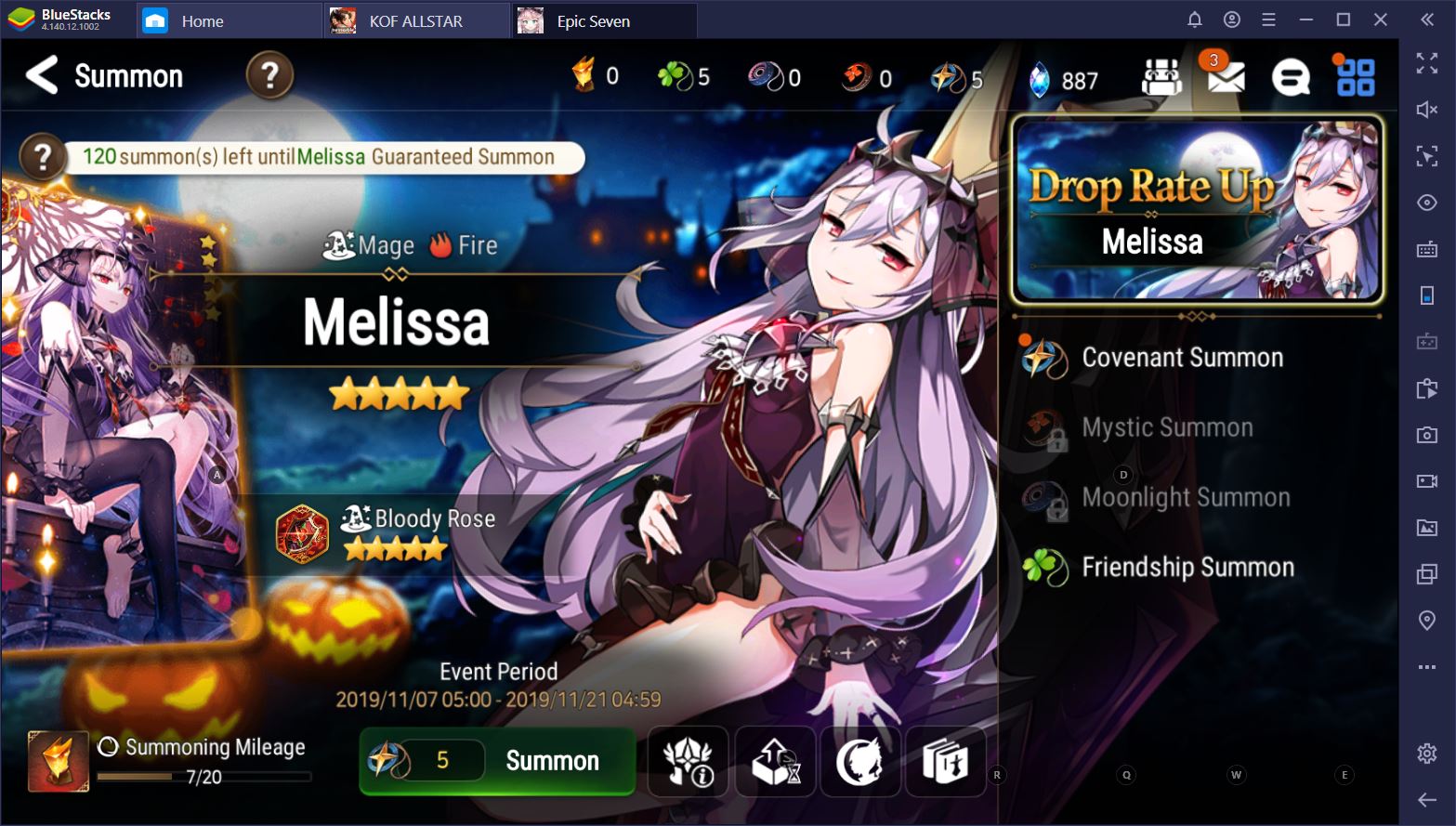 Although a month of playing might seem like too little time, we assure you it won't be. To make it all the way to the end of Normal and Hell Raids in Epic Seven, however, it will take a lot of dedication. Think of something in the lines of burning through 500-600 energy on a daily basis. Depending on your luck with pulls and gear, you might actually be a little faster.
Team Composition
Both our list of 10 tips, as well as our guide to the best PvE heroes contain useful suggestions in terms of individual characters that will help you get into a good stride of game completion. Once you do get several of these, the next step is to figure out a team composition where they can shine. Ideally, you want to supplement your core units with others that can fulfill more than just one role.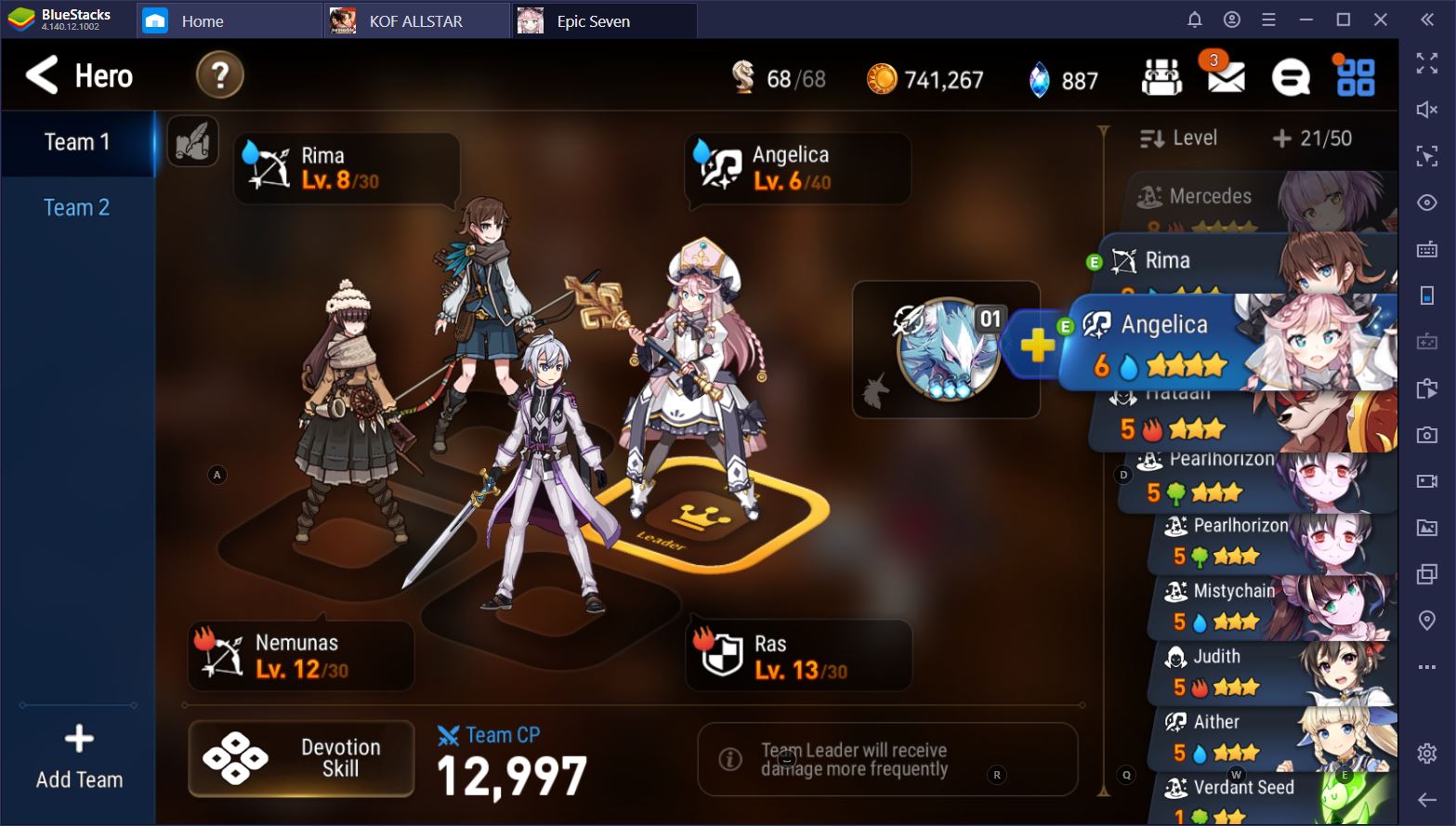 For example, Angelica, Destina, and Achates are such good healers that you can easily put them in the front line and have them soak up all the damage that is thrown your way. Similarly, Ravi and Sez are great tanks and damage dealers. The gist of it is to cover all three main roles (tank, dps, and support) in the best possible way. Feel free to come up with team compositions that also include lower-tiered characters. After all, the tier list is mostly based on individual value, but when they are paired up in the right way, the majority of Epic Seven units can go the distance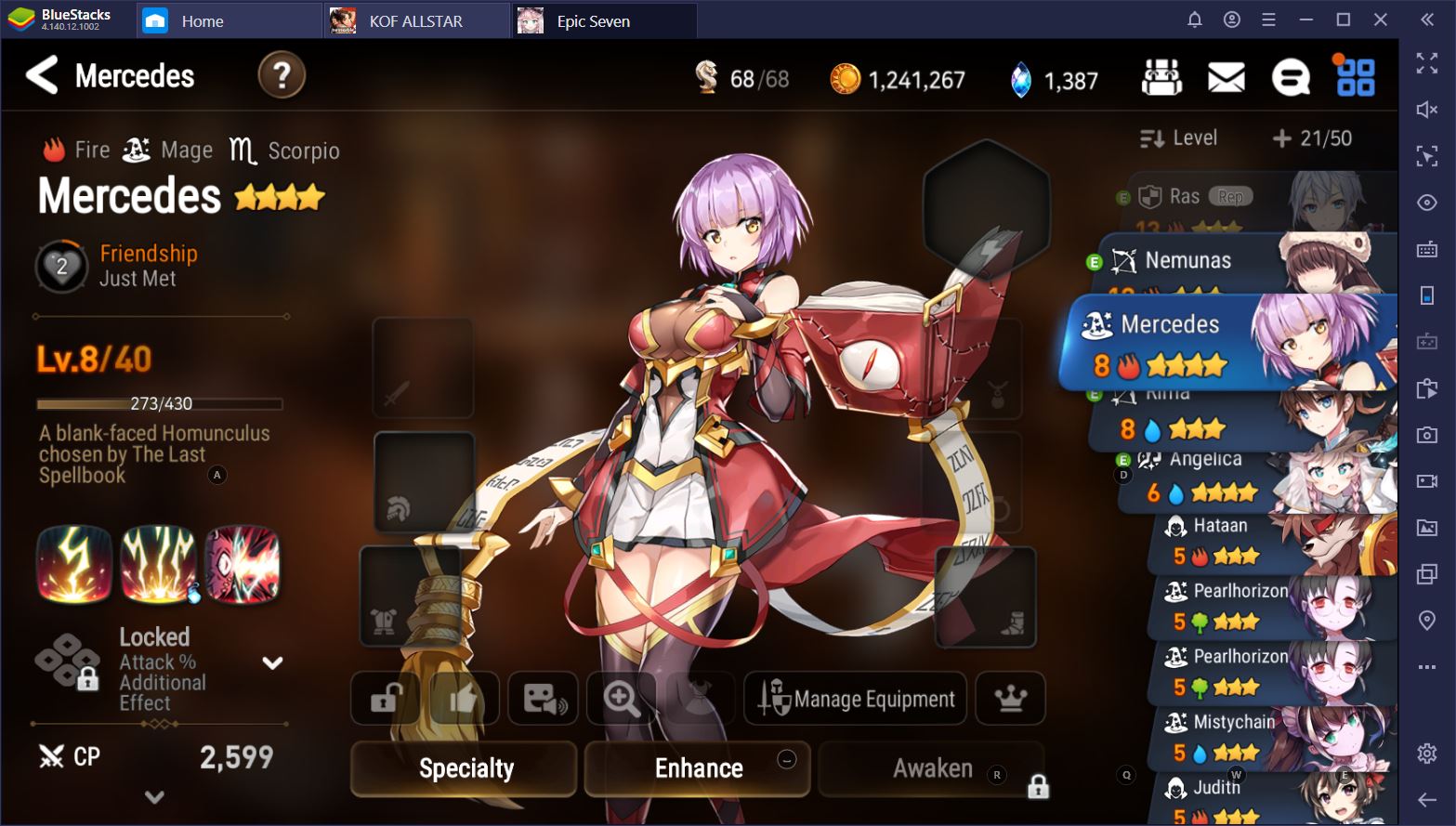 What to Do Until Rank 50
The name of the game up until you reach that round rank number 50 is to progress through the main storyline as much as you can, while also keeping an eye out for connection quests. For the latter, it's a good idea to focus on those that can get you closer to Lorina or Silk. In addition, exploration stages have gold chests in remote areas of the map that seem to be sticking out. The heroic and epic gear items you get from these are worth the trouble; at least until something better comes along.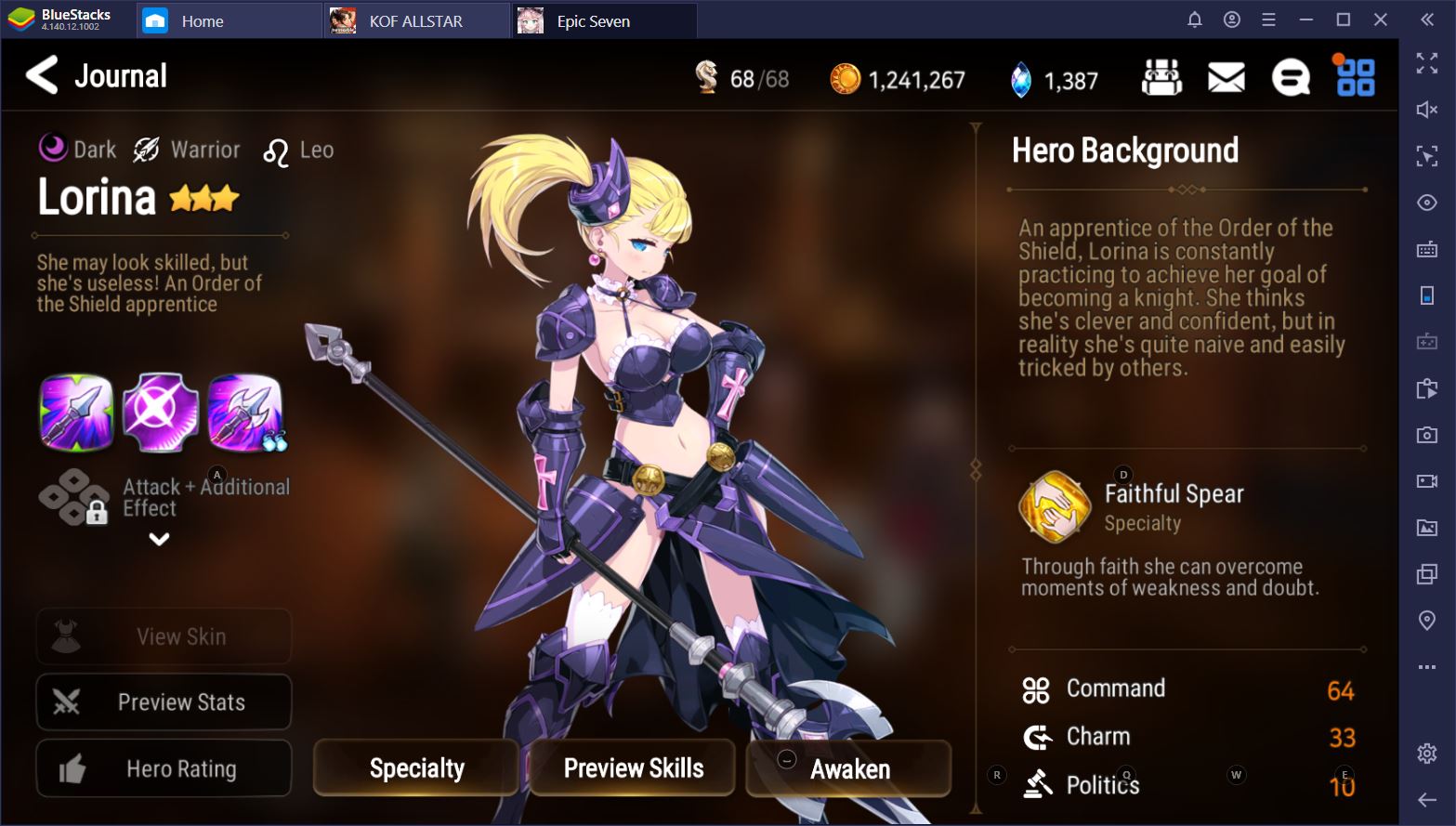 Stuck in normal difficulty? Your progression halt is likely due to lack of gear or unpromoted heroes. Remember to complete those side story events for more equipment, as well as for fodder heroes that you can ultimately use to enhance your A squadron. Some side shops might actually be worth farming in their entirety.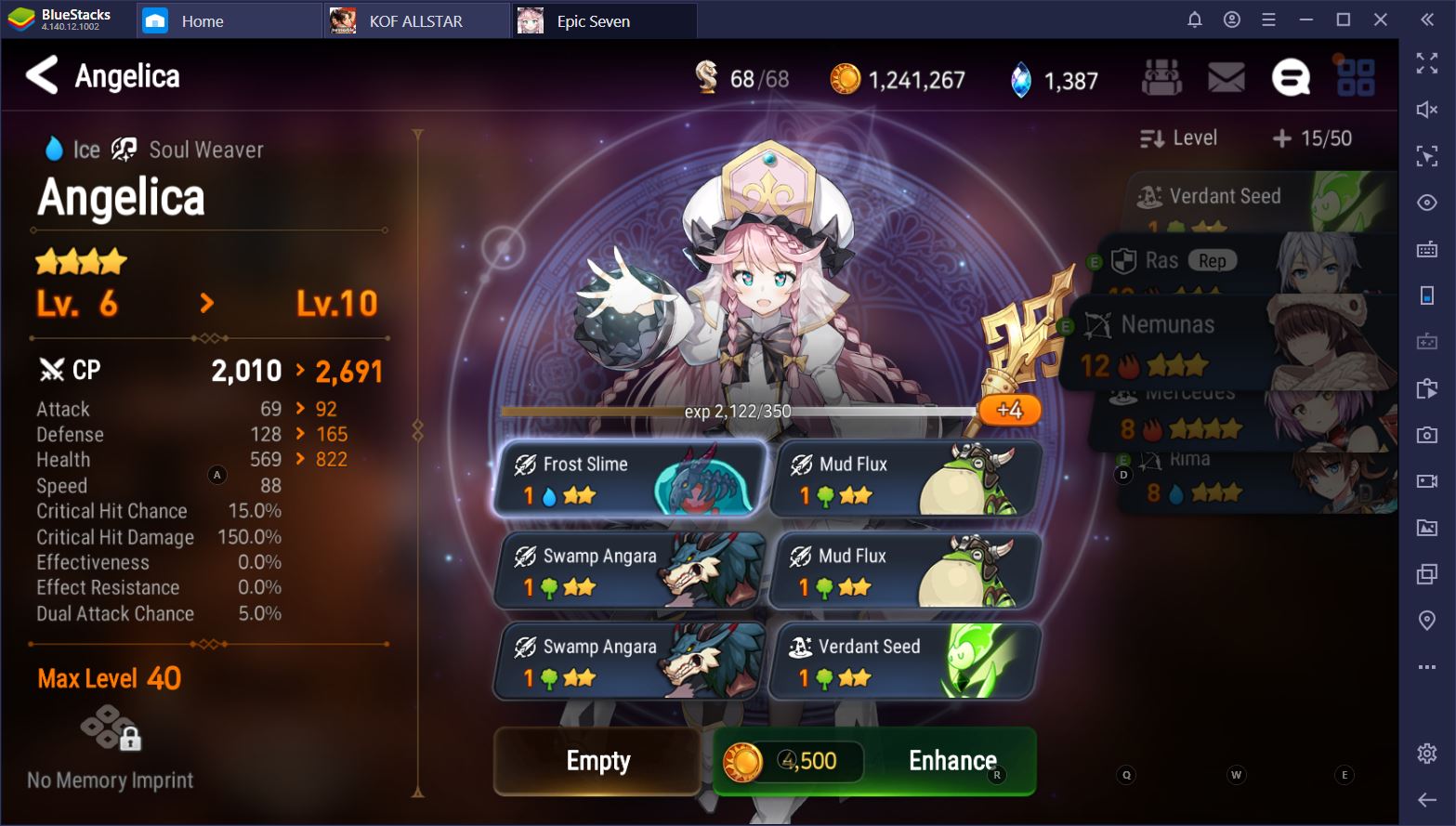 Because of the way that experience requirements scale, it's much easier to level all your main units to level 50 before proceeding with any of them to 60. You'll soon realize just how costly those 5-star awakenings are, but, if we're discussing a primary hero, farming for catalysts in Unrecorded History (which you can find under the Side Story menu once you clear 10-10) is absolutely worth it.
Preparing for Rank 50+
Before we move on to the mid-game, it's important that you upgrade your equipment across the board. The difference between +0 and +15 enhancement is so noteworthy that you want to keep on top of upgrades at all times. Getting to +9 will be a breeze, but going past it will be a nightmare, so brace yourself accordingly. If the equipment you get is worthless (i.e. right-sided pieces don't scale with percentages), recycle them for gold. The latter is the key to getting your gear to be end-game worthy, so don't feel bad about that.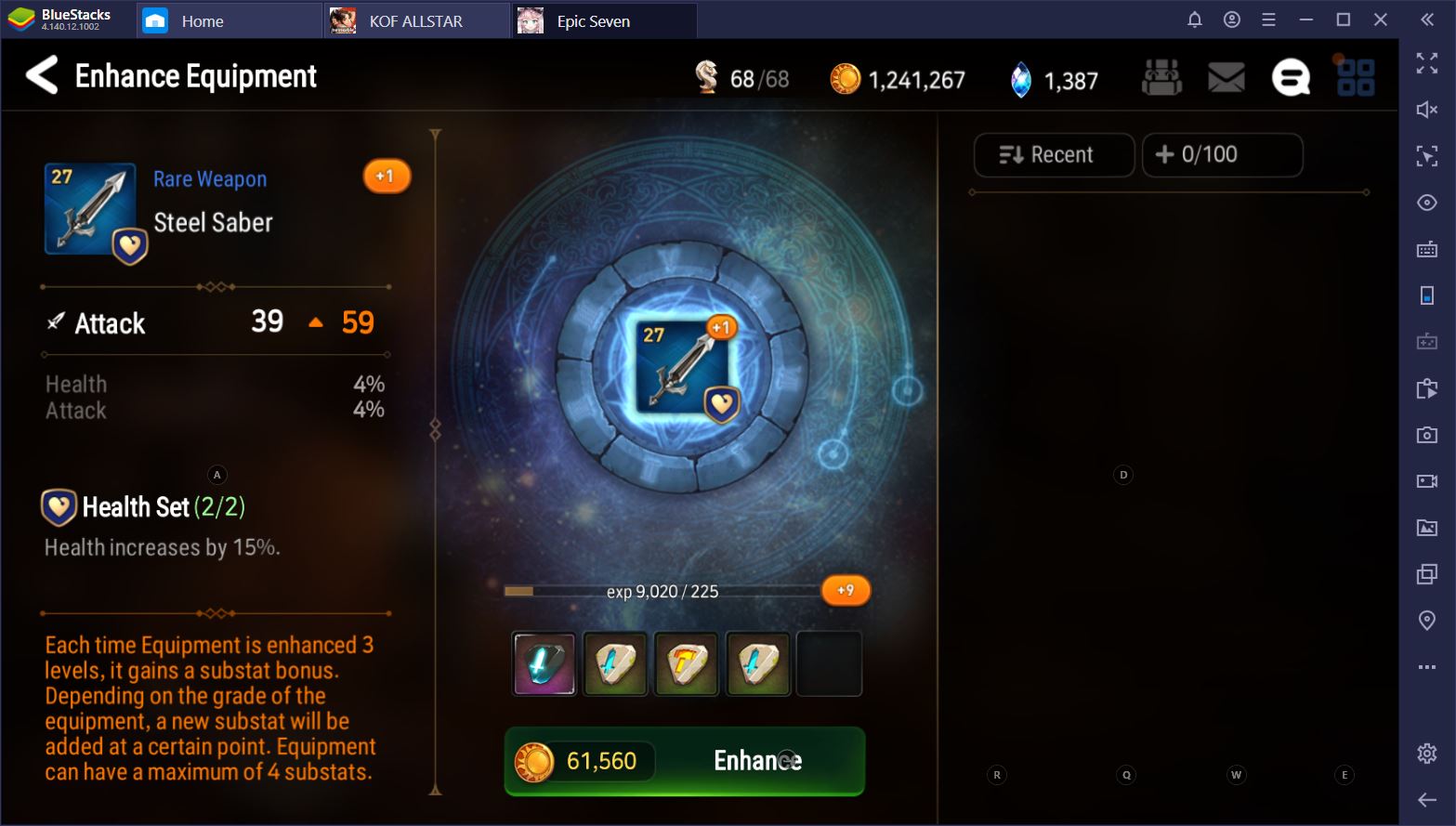 In addition, you'll want to have some units ready to cross the 6-star threshold. This is one of the most brutal, time and resource-consuming things you can do in Epic Seven, so don't say we didn't warn you. To evolve them, you'll need no less than 60 3-star fodders, 20 4-star ones, and 5 5-stars. Oh, and anything between 1.3 and 1.4 million gold. Your eyes are not deceiving you in the slightest.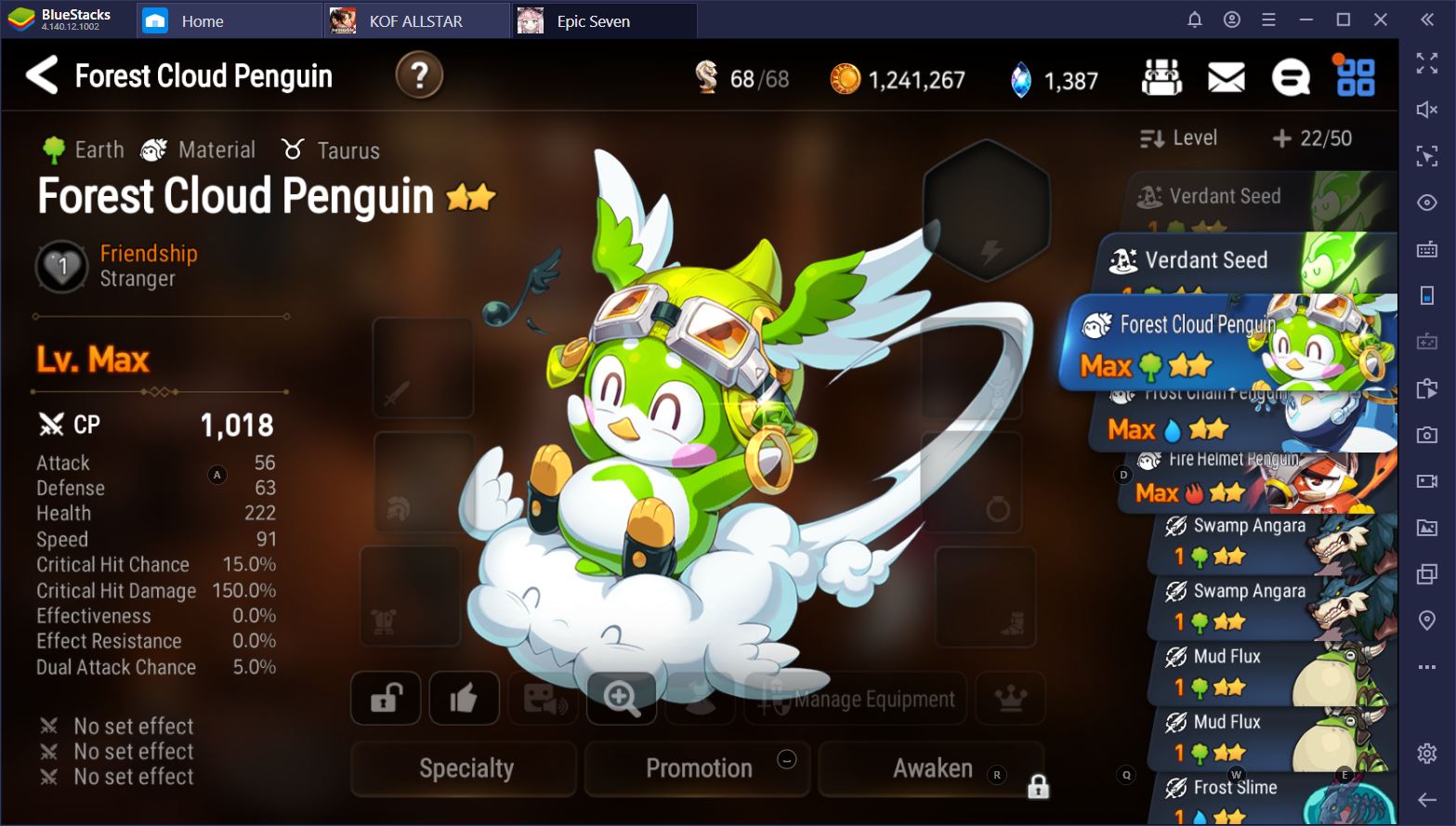 At this point, it becomes imperative to extract the most value out of your fodders before feeding them to higher level units. As such, you'll want to have at least one on your team (perhaps more, if you have a good AoE DPS) when you're going to farm gold. To make the most out of your time, you can tag them out for a unit that's useful and still funnel a bucketload of experience into the growth unit. Gold Dogs and Blue Dogs are also key in faster levelling, so bringing them all the way up to 5-star and 4-star, respectively, will be worth the bother.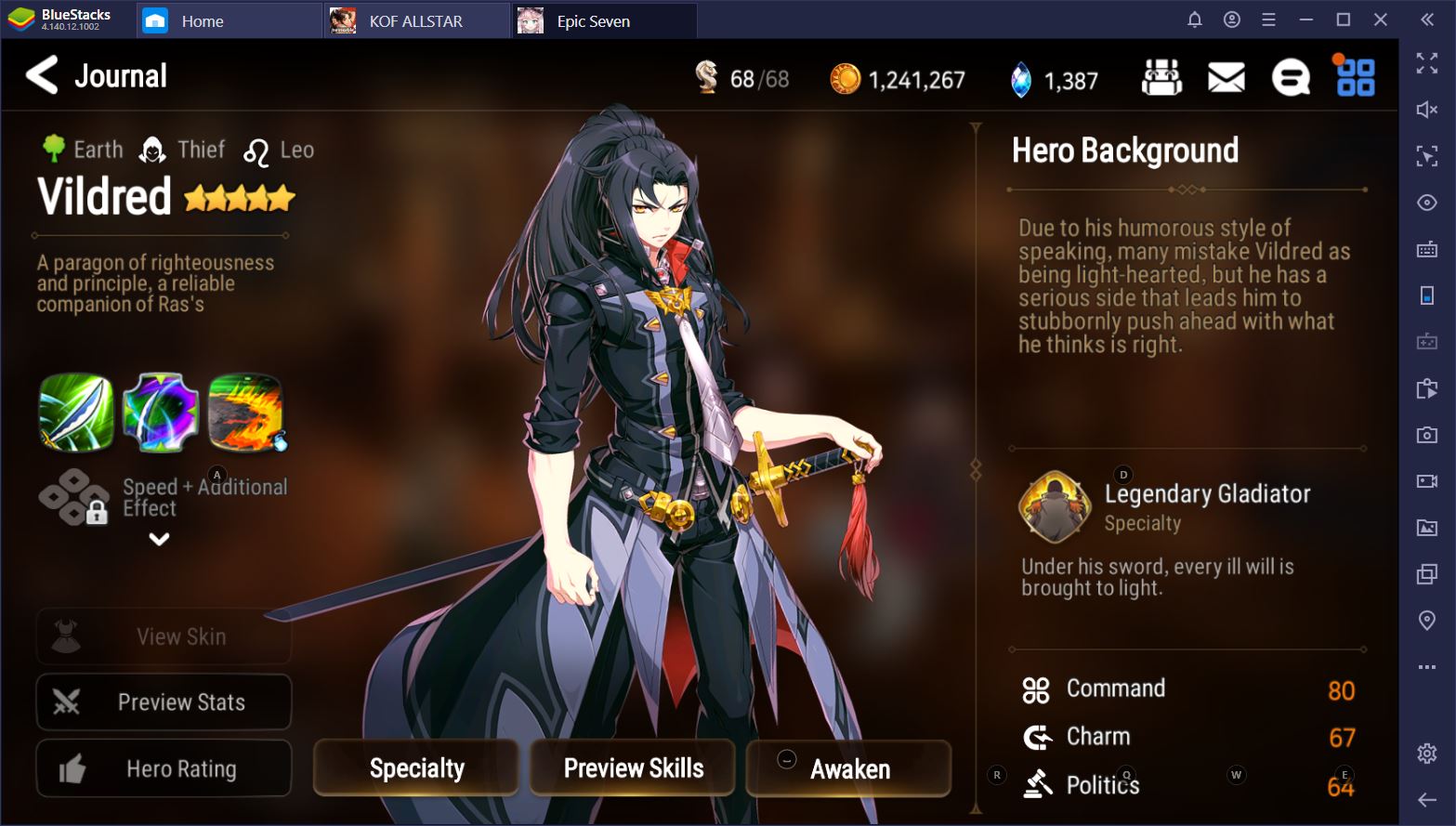 You'll get approximately 9k to 10k CP boost when going from 5 to 6-stars, so make sure that the investment is focused on the units that can actually make a difference, such as your main tank or your main DPS. For lack of better choices, Angelica and Lorina are quite decent.
Owning Epic Seven with BlueStacks
The first thing you want to do when your reach rank 50 is to upgrade that sweet secret shop. The reason you want to do this are those right-side pieces of gear you can sometimes find here (boots, necklace, or rings). When they have the right (percentage) stats, you should take them all the way to +15. As a pro tip, the grey items you can get here cost much less than higher quality ones, while giving the same bonus to your main stat. Never pass up on a good opportunity to save resources.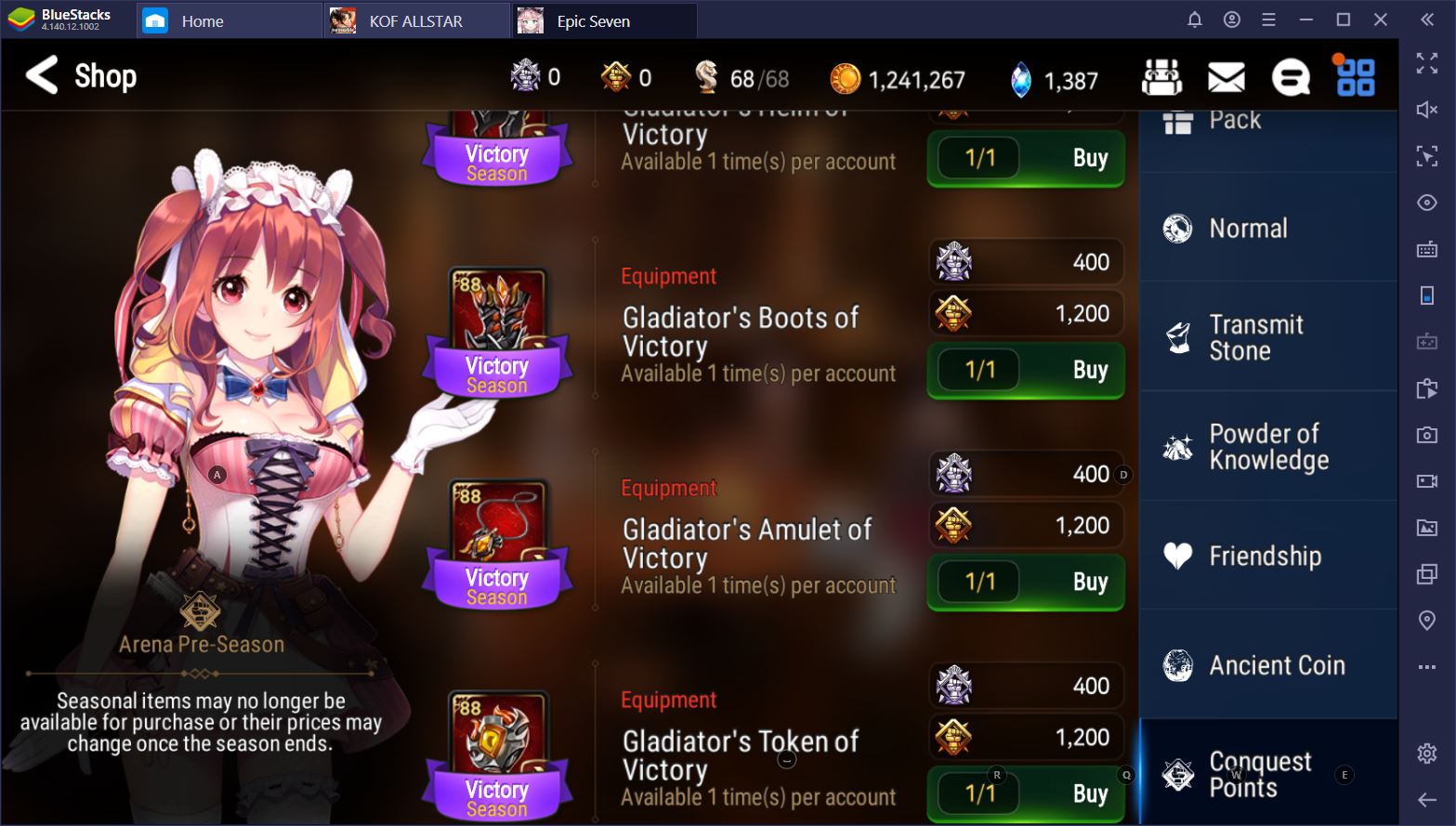 You can also refresh this shop once in a while, since 3 skystones is not a bad price if you land on one of those awesome level 70 or higher pieces of gear. To get more skystones, steamroll through all the World difficulties. In addition, one of the best things you can do with your covenant summons is to stack them until a favorable summoning banner comes up. Some people like to spend them as they come along, but that's not necessarily the best way to go about these rare chances to summon.
By keeping to the things we've said so far, you'll be well on your way to completing the game in a month, perhaps even faster if you know how to spend your energy wisely and you play Epic Seven on PC with BlueStacks.