Game Guides
Best Tips And Tricks For Era of Celestials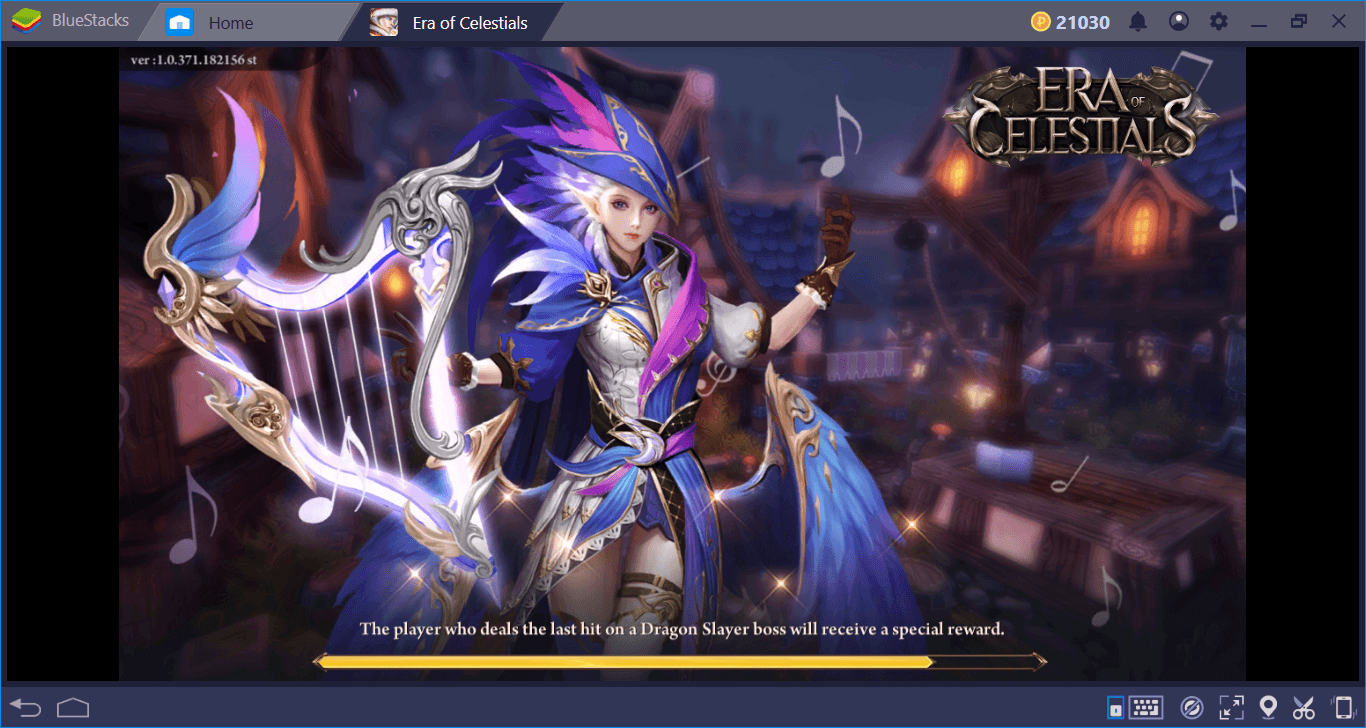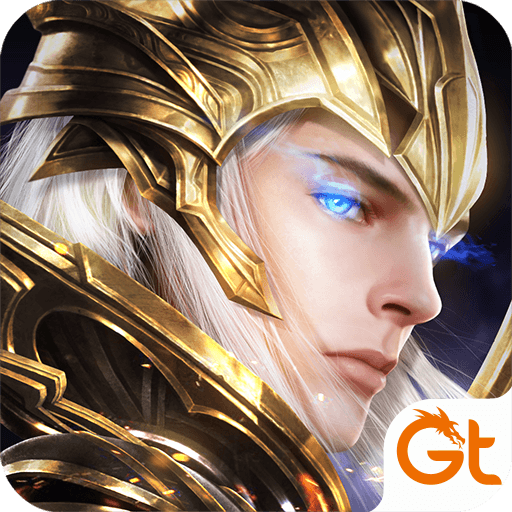 Era of Celestials is a classic ARPG : It offers a rich content that will keep you occupied up to level 650 by using many systems together. But if you haven't played this kind of games before, it can take a long time to understand how all these systems work. However, the faster you level, the quicker you start to use all the features of the game. In other words, you need advice to make the game easier and fun. In this guide we have prepared for BlueStacks users, you can find many tips and tricks to make your job easier.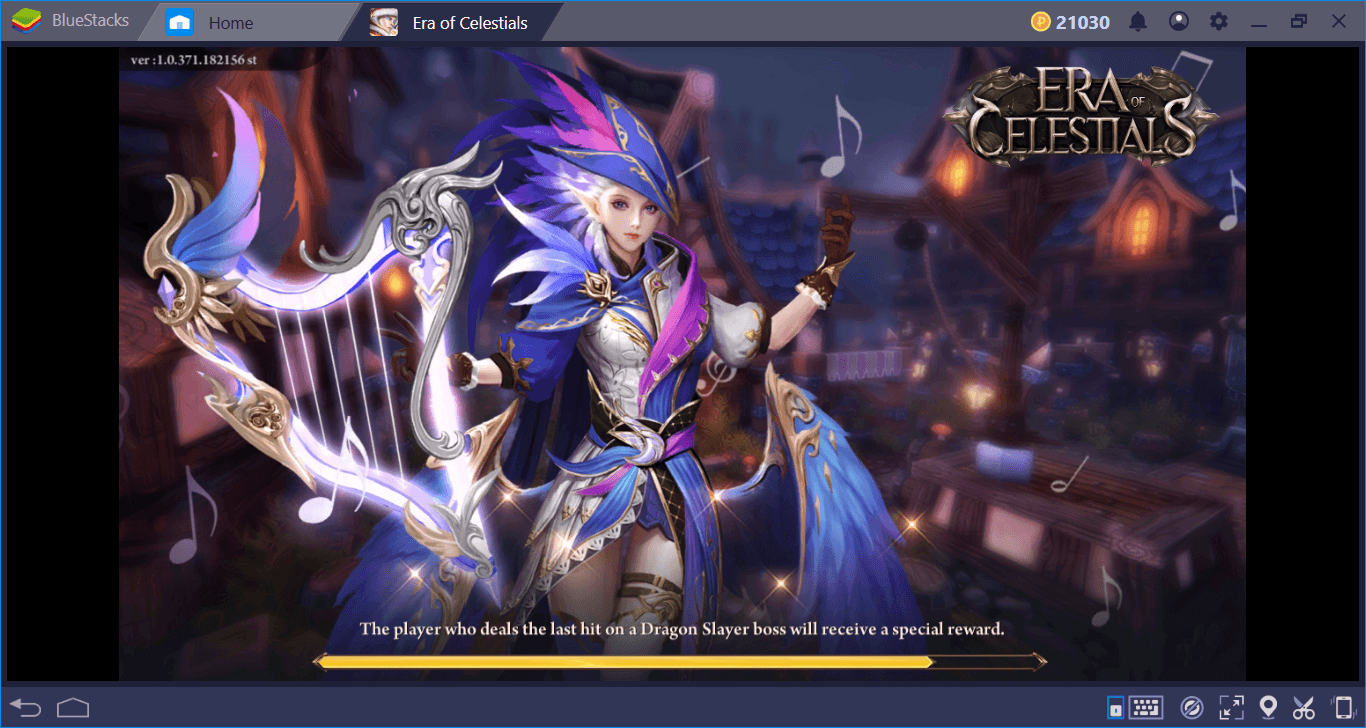 Get 800 Rubies For Free
Era of Celestials has three currencies: gold, ruby, and diamond. You can easily win tens of thousands of gold for free even after just a few hours of gameplay. But if you want to shop in the in-game store, you need to use rubies or diamonds.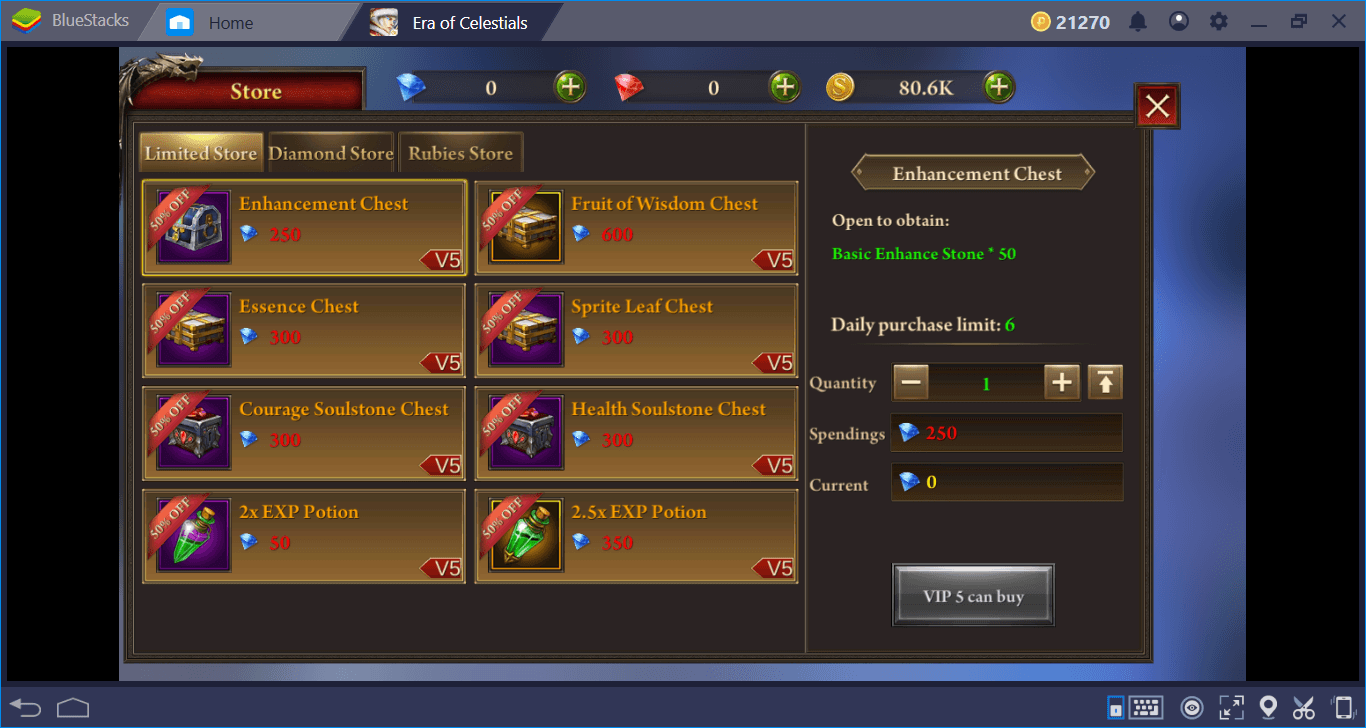 Rubies and diamonds are sold for real money, but there's an easy way to get 800 rubies for free: Link your account to Twitter or Facebook. When you do this, your account will be credited for 800 rubies instantly. Open the daily login rewards screen and look at the bottom.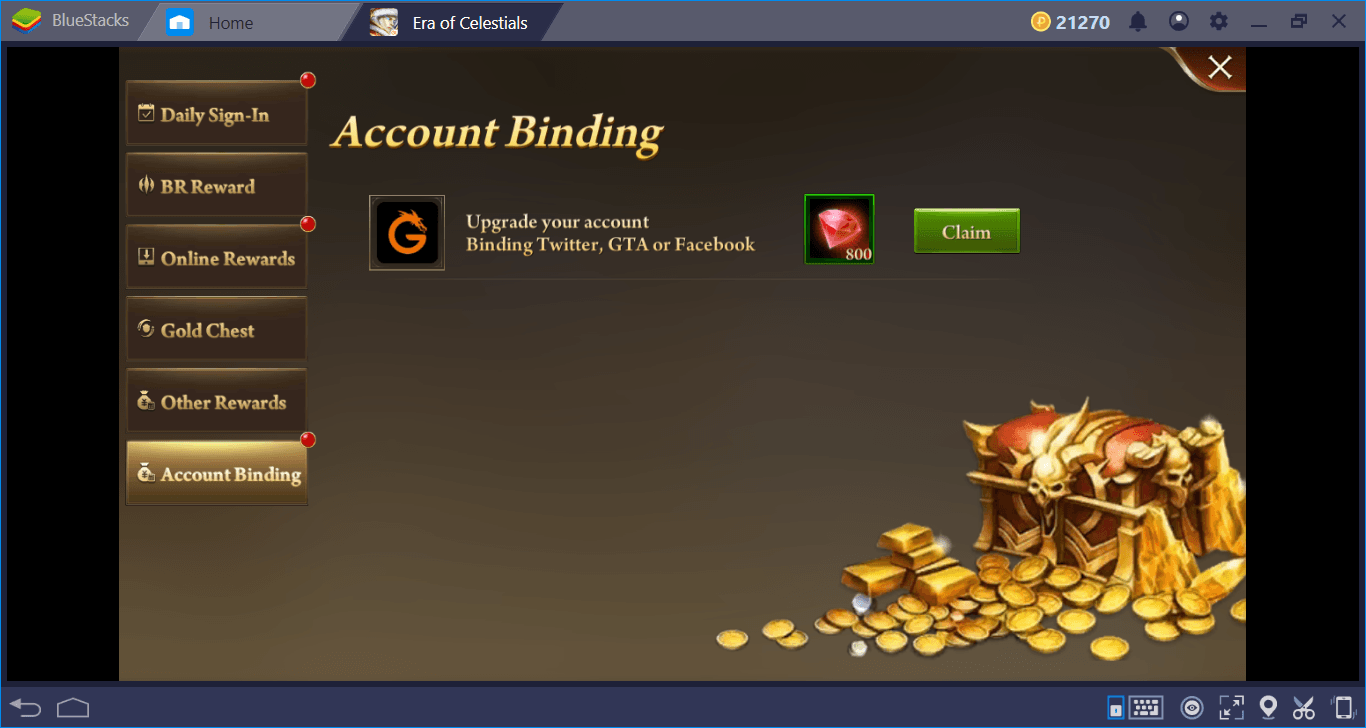 So, what should you buy with your free rubies? We advise you to buy one "Imp". This tiny companion gives you 50% more XP points. In other words, you can level much faster.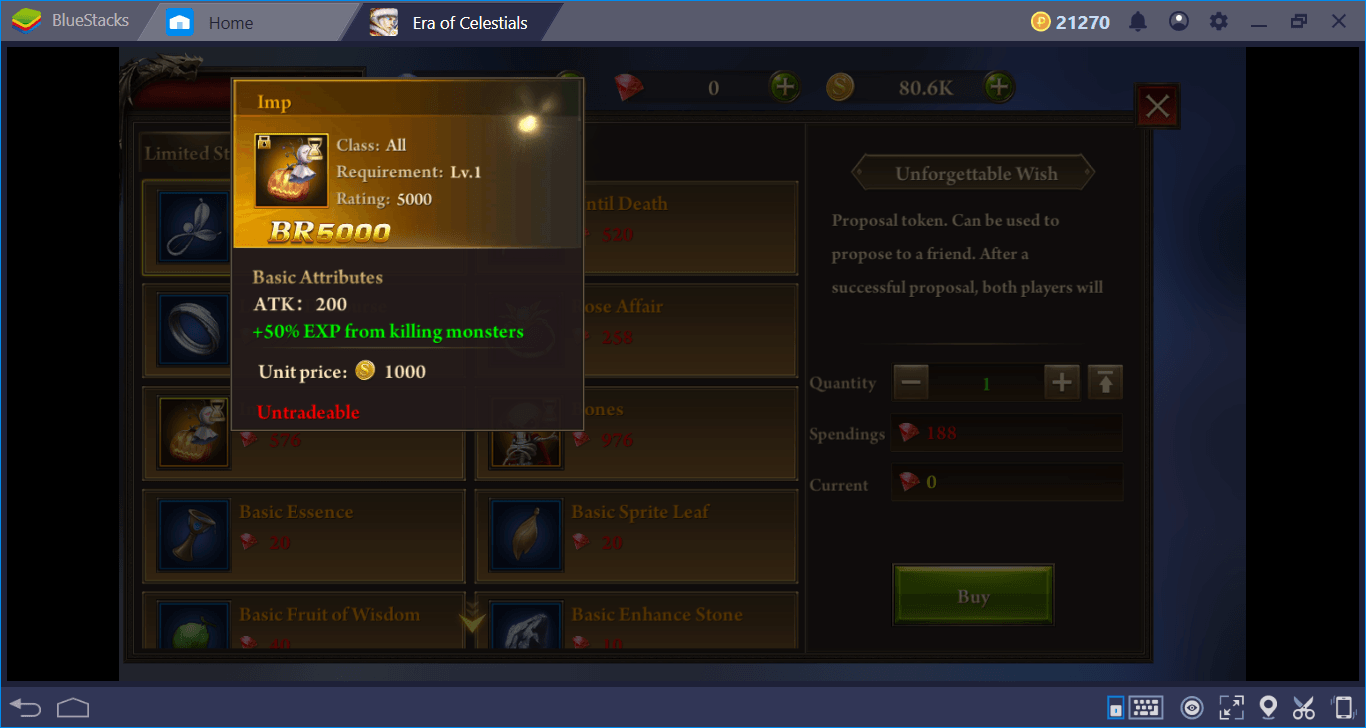 Travel Easier And Faster On Area Map
The maps of Era of Celestials are quite large and if you want to grind in a certain area, it can take a long time to get there. The biggest reason for this is that there are multiple routes you can use: If you choose the wrong route, you will extend your journey unnecessarily. The transition between the grind regions becomes a tiring and boring job after a while. However, there is a very easy and fast way to travel on an area map: Click on the minimap window in the upper right corner to open the area map. On the right side, you will see a list of all the important locations on that map. Click on one of them and press "go": Your character will reach there within the shortest possible time using the most optimal route.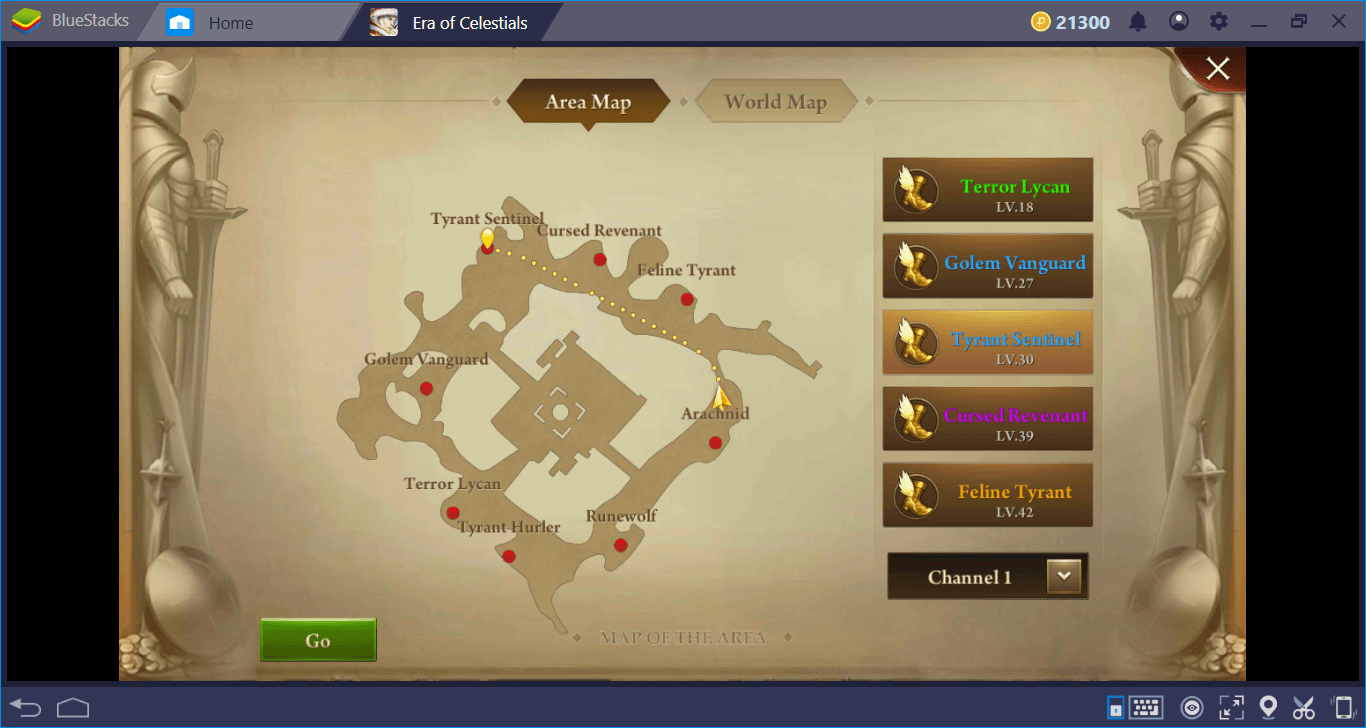 Get More Free Rubies
Unfortunately, there is no way to get diamonds free of charge, but you can still win rubies without having to use real money. You can do this in two ways: First, you can earn up to 150 rubies by turning a "wheel of fortune" 6 times every day. To tell the truth, you won't be that lucky but we have managed to win this prize at least once a day. In other words, you can earn a minimum of 25 rubies per day from this feature.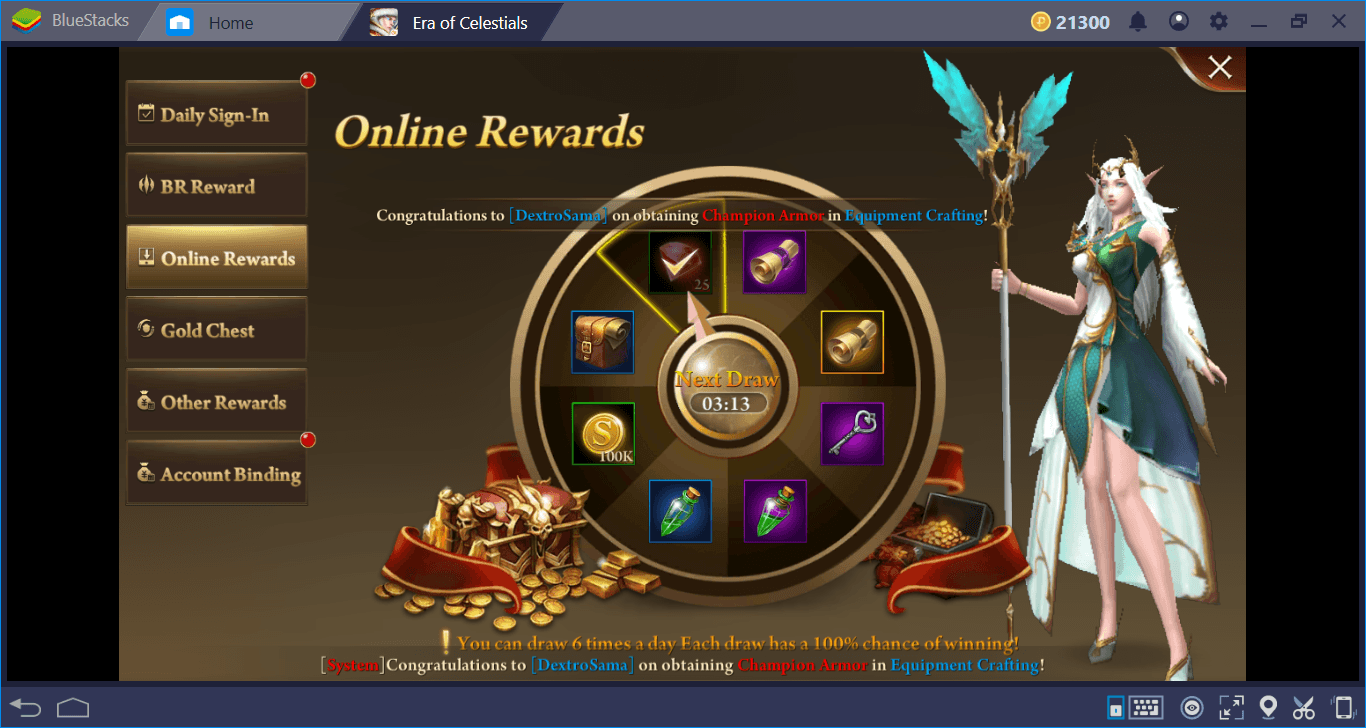 The second method is to complete BR achievements. You can upgrade your BR score by using new equipment and leveling up. When you reach a certain point total, you can earn at least 25 rubies as a reward. This award continues to increase in line with your BR score, and for example, you get 250 rubies when you reach 3 million BR points. In other words, it is possible to earn about 2,000 rubies for free by simply playing the game.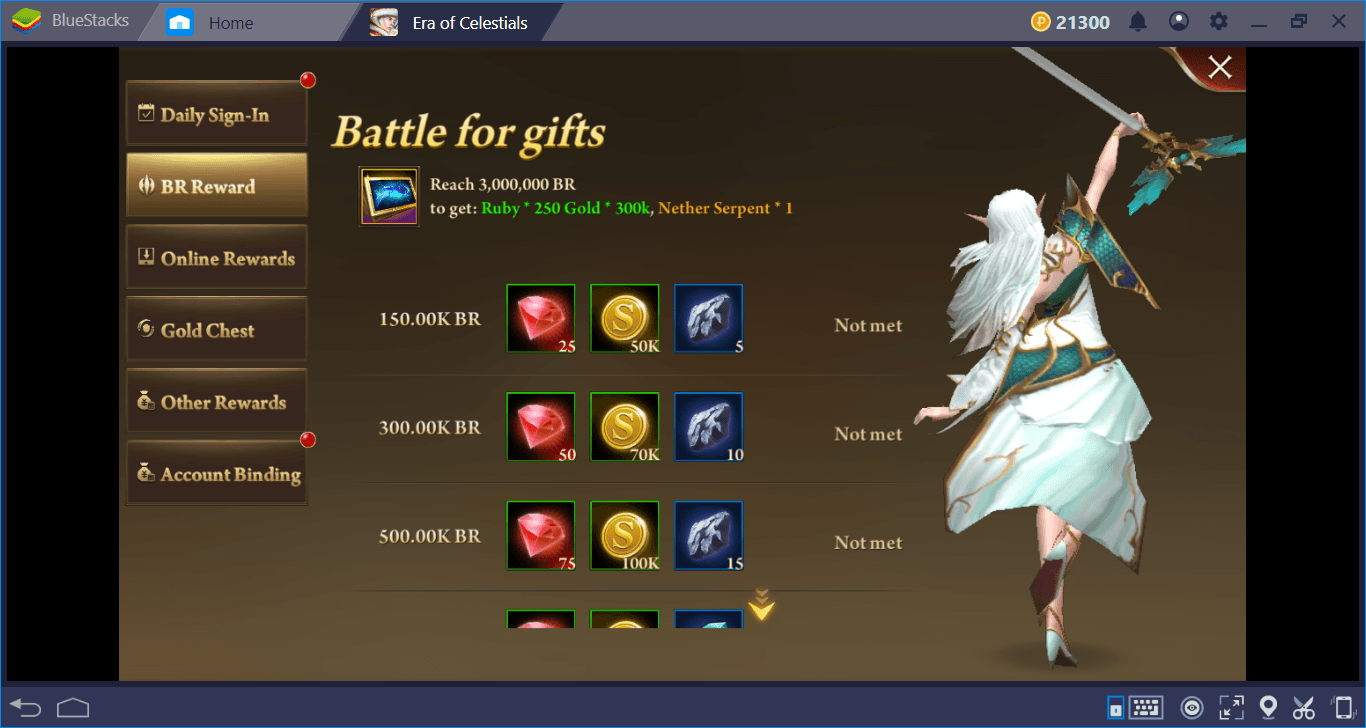 Best Way To Spend Your Free Rubies
We recommend that you use your rubies to purchase only two things: EXP potions and advanced automation cards. These are the cheapest and most useful items you can find in the store: The potions can be bought for 10 and cards for 20 rubies.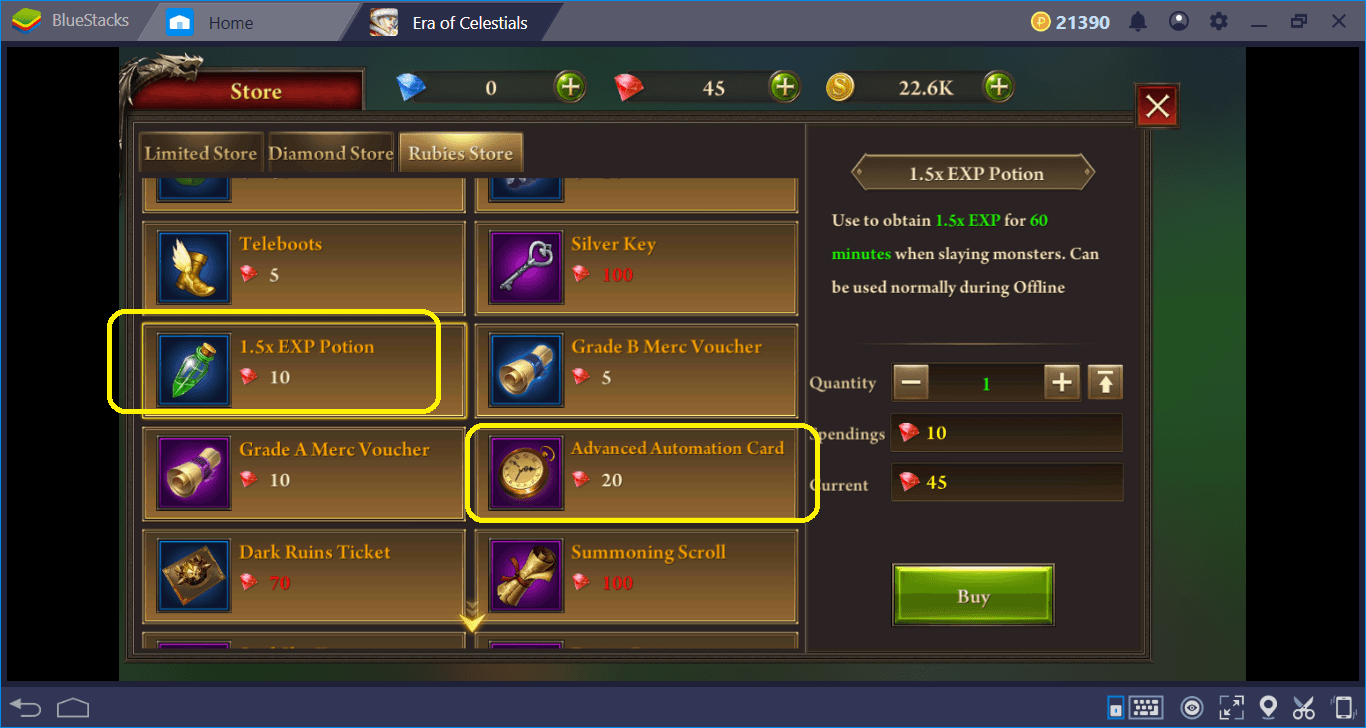 Using the potion allows you to earn 1.5 times more XP points for 1 hour. Your character uses it as a buff, so you can easily see the remaining time.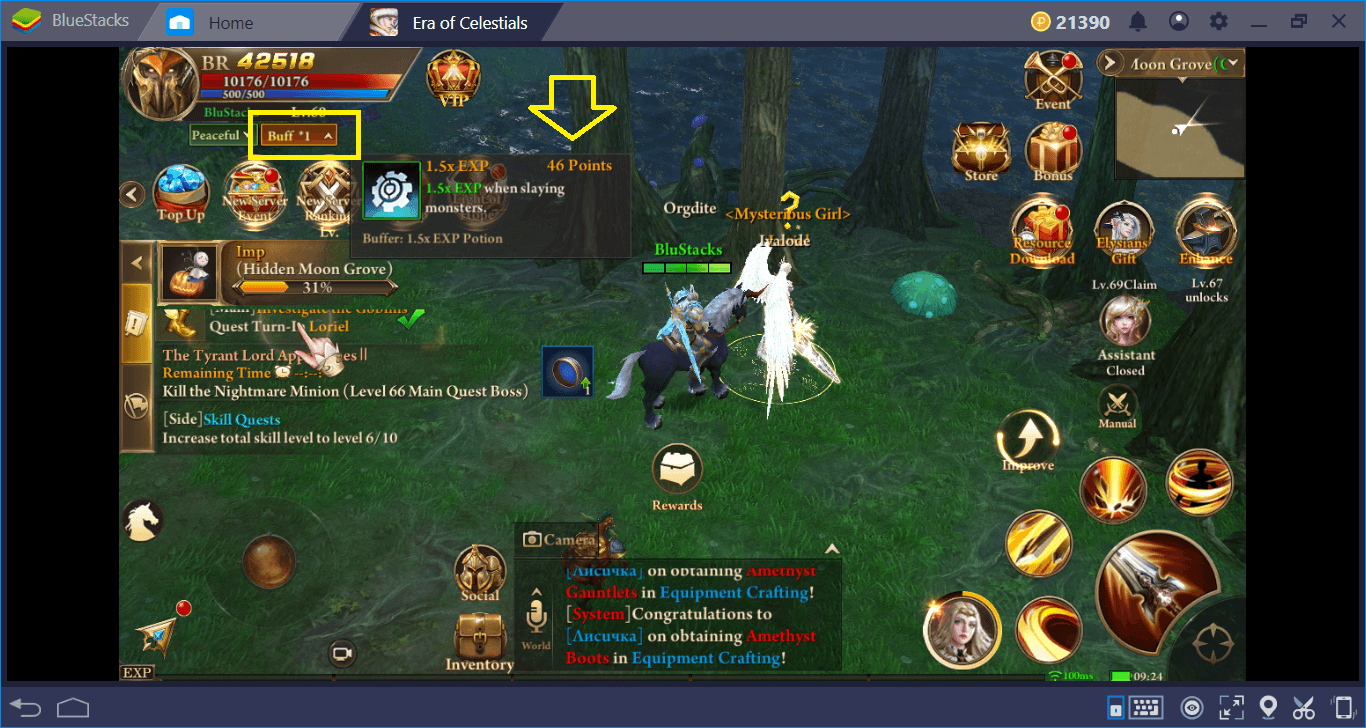 The cards are used to activate the offline leveling feature. Era of Celestials has offline automated leveling support like other similar games, so your character can continue to fight enemies and level up automatically even if you are not playing the game. But to activate this feature, you need automation cards: Each card allows you to get a certain time for offline leveling. For example, the card we mentioned above gives you a 5-hour period. If you buy one before logging off the game every night, your character will continue to fight until you log in the game the next day. In this context, we recommend that you use the EXP potion just before leaving the game – doing this will make offline leveling much more effective.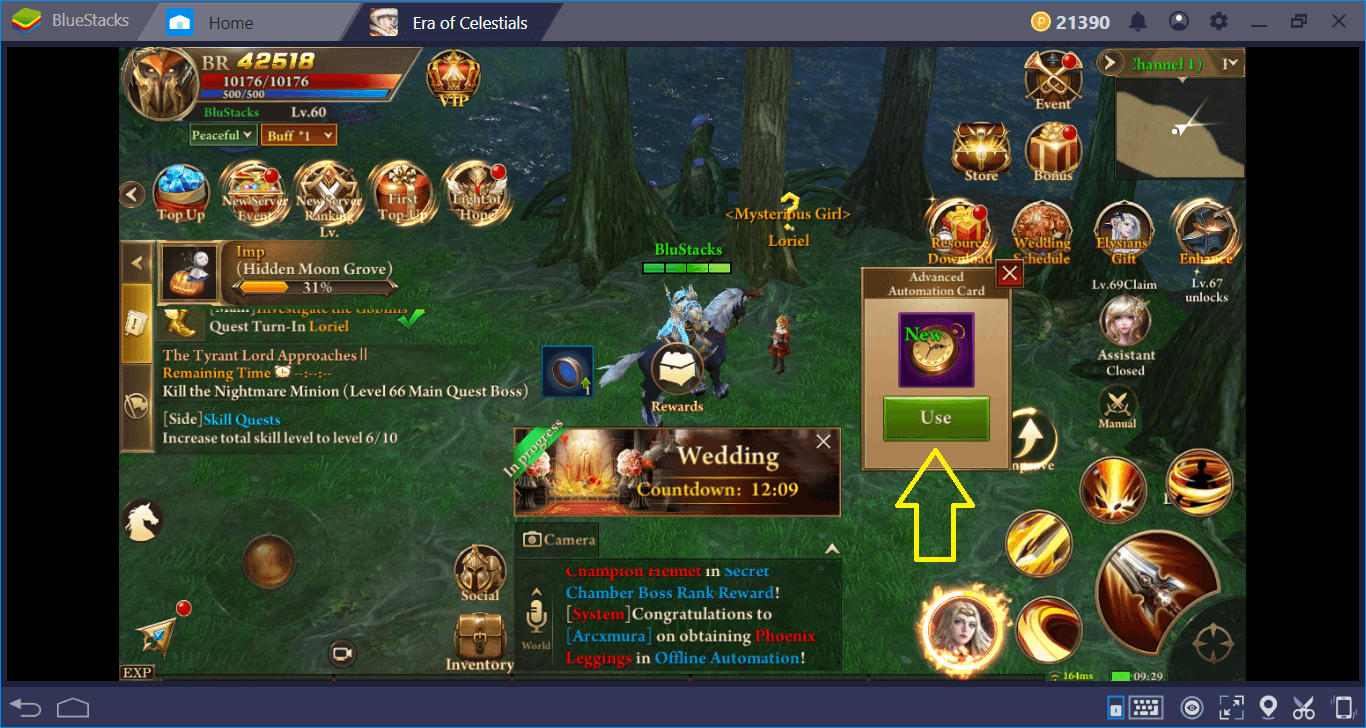 We recommend that you continue by reading our BlueStacks guide, as we share tips on how to make the game's automation features more efficient. Join us on BlueStacks without losing time and start fighting – we have a world to save!