Game Guides
Eternal Evolution – The Best Tips and Tricks to Get a Good Start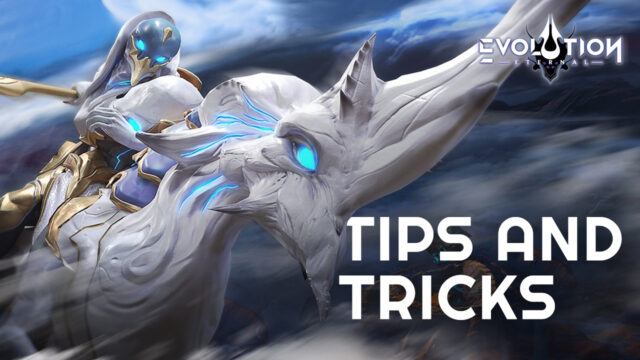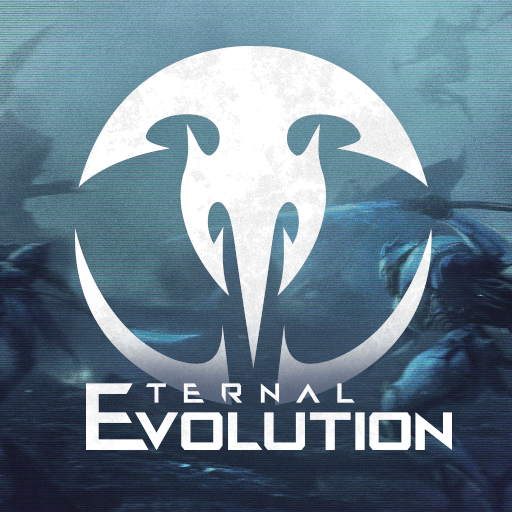 Eternal Evolution is a brand new idle RPG that combines an awesome presentation with the tried and true gacha RPG formula. As such, the game gives us a gameplay experience that those who are fans of the genre will find quite familiar, but also innovating in its presentation and graphical aspects. This combination of graphics and gameplay, coupled with the silky smooth frame rate, make Eternal Evolution a very enjoyable experience, particularly for those looking for a high quality gacha game to sink their time into.
However, as is the case with every new game in the market, players are still working to figure out the specifics on Eternal Evolution in order to get the best start and progress as fast as possible. For this reason, we've decided to write up this Eternal Evolution beginner's guide where you'll be able to find a few useful tips and tricks for this game.
If you're just getting started in Eternal Evolution, then this guide is definitely for you!
Play on BlueStacks to Enjoy the Best Graphics and Performance
Despite being an idle RPG with relatively simplistic gameplay, Eternal Evolution actually has a lot going for it in terms of graphics and visuals, in general. However, in order to achieve this level of fidelity you must own a good flagship phone that will be able to run the game with the highest graphical settings without sacrificing on performance. Alternatively, you could simply play Eternal Evolution on PC with BlueStacks, and get the best experience with this game, while also playing it on your large computer monitor to get a much better view of the menus and the battlefield at all times.
However, good graphics and frame rate are far from being the only things that our Android app player has to offer, as BlueStacks also puts a wide variety of tools and features at your disposal, which you can use to further enhance and improve your gameplay experience with Eternal Evolution. Some of these features include the Keymapping Tool, which you can use to create handy control schemes using your mouse and keyboard, as well as the Instance Manager, which will allow you to play on multiple accounts at the same time and significantly expedite the reroll process.
If you want the best experience with Eternal Evolution on PC, then we strongly recommend playing on BlueStacks.
Reroll to Unlock the Best Heroes From the Beginning
Rerolling is a method through which players try to unlock the best characters of any given gacha game from the very beginning, giving themselves a much-needed head start in power and progression. Eternal Evolution is no exception to this fact as you can also unlock a few top tier heroes by rerolling. And though the process is a bit long in this specific game, it's still very much worth the effort, considering that unlocking one or two good units can help to easily carry you through the main story missions and give you easy access to everything the game has to offer.
If you're interested in learning more about the reroll process in this game, we recommend checking out our Eternal Evolution reroll guide, where we'll break down the process into a few easy steps for your convenience.
Work on the Main Story Missions
When it comes to gacha games, it's not uncommon for most of the features and game modes to be locked behind story progression, and the same applies for Eternal Evolution.
By working through the main story missions, you're not only introduced to the lore, setting, and narrative of the game, but you'll also progressively unlock access to more features as you continue completing these missions. And not only that, but these stages also reward you immensely on completion, with items such as resources and currency, which you can use for things like summoning more heroes from the gacha, or upgrading your squad, among others.
Since the first few story missions are quite easy, the first thing you should do in this game is try to progress as far as you can into the main story missions. In this sense, you'll find a ton of useful resources that will come in handy in the future. In fact, if you're rerolling, you'll probably need to progress somewhat into the story missions in each cycle, since you'll need to clear them to collect the 2,700 diamonds that are necessary for a 10x pull.
Check Achievements and Tasks to Claim Free Rewards Early On
And speaking of rewards, another good source of free items and upgrade materials in Eternal Evolution is through the achievements and missions screen. In other words, by clicking on the "Missions" button, you'll access a menu with a series of tasks that, when completed, reward you with a lot of valuable items including diamonds, summoning tickets, and upgrade materials, among others. What's more, these tasks are very easy early on, and you should definitely go out of your way to complete them in order to claim as many goodies as you can.
In the case of the daily missions, which will become one of the main sources of items and materials later on, you'll need to progress past stage 3-20 in order to unlock them, which might take you an hour or two of gameplay to reach. Nevertheless, this is another reason why you'll definitely want to focus your efforts on the main story missions from the beginning, since this is one of the features that are worth unlocking as early as possible.
Keep Your Team Upgraded At All Times
In order to blaze through these story missions, however, you'll need to keep your team in top shape, just so they don't run into any issues when fighting against any enemy that stands in your way. Luckily, upgrading your heroes is very easy, though it can require quite a few materials to do so. However, at the beginning you should only focus on leveling them up and equipping them with different pieces of gear whenever you manage to find a few of these from missions rewards.
To level up your heroes, you simply need to select them from the hero menu and click on the "Level Up" button. Every level you increase will cost you Hero EXP and Gold, which are resources you can farm from the AFK rewards, or that you can receive for completing missions and other tasks. On the other hand, to outfit your heroes with gear, you must select them on the hero menu and then click on the "Equipment" tab on the top right, and then click on each individual slot to equip them with gear. Alternatively, you can click on the "Equip All" button on the bottom right to automatically equip them with the best gear currently in your possession.
Claim Your AFK Rewards At Least Twice a Day to Avoid Overcapping
While Eternal Evolution can look very impressive thanks to its graphical prowess coupled with its buttery smooth frame rate, the game is, at the end of the day, an idle RPG. And as such, AFK farming will always be a big chunk of your resource and gold generation. Specifically, your characters are always grinding and farming resources in the background, even while you're offline, which will allow even the players who don't have much time to play to keep up and not drag too far behind the rest.
These AFK farming rewards, however, are capped at a maximum of 24 hours, after which your heroes will stop producing resources. In other words, anything beyond 24 hours of grinding is permanently lost, which is something you'll want to avoid at all costs. For this reason, we strongly recommend claiming your AFK rewards at least twice a day to avoid overcapping your chest. For your convenience, if you check your game twice a day, such as before work or school, and later in the night when you're relaxing, simply make a habit of claiming your rewards on each occasion and you'll ensure that your characters are always farming away and producing resources.
That's all for our Eternal Evolution tips and tricks that will help you to get the best start in this brand new idle RPG. Remember that the first few days are some of the most crucial as this is when players are still learning the ropes and figuring out the meta. As such, making the most progress possible will help you to get a good foothold in the leaderboards and stay competitive in relation to other players.
Feel free to leave us your own tips and tricks in the comments below!