Game Guides
How to Enhance Your Gameplay in Eternal Evolution on PC with BlueStacks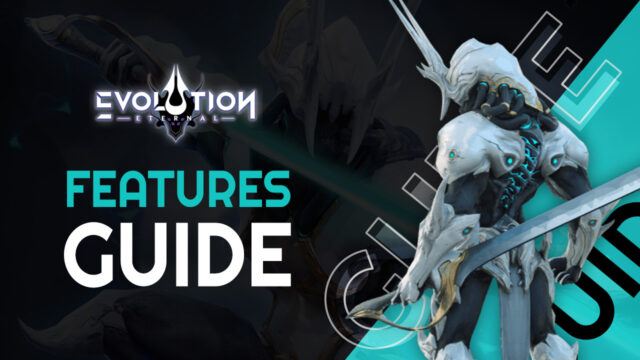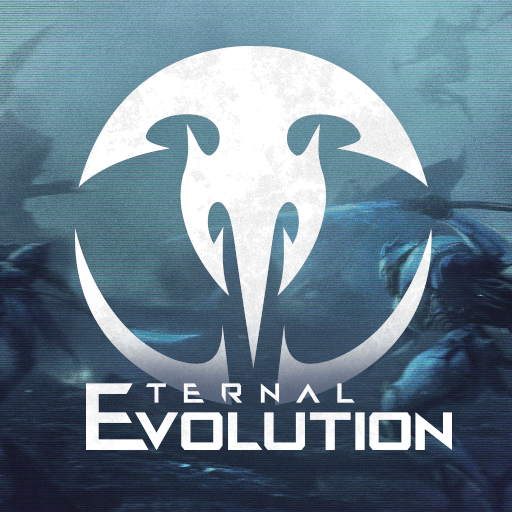 Eternal Revolution is an awesome gacha RPG that, while not bringing much new to the table and sticking to the tried and true formula of the genre, is still a very enjoyable experience, particularly since it features an awesome setting, which is expressed with cutting-edge graphics and animations. However, in order to truly enjoy this game, you need a good phone that will let you play with the best settings and without struggling to maintain a decent framerate. Alternatively, you can play Eternal Revolution on PC with BlueStacks and enjoy this game on your large PC monitor and with a whole host of features and tools to streamline and enhance your experience.
In this article, we'll be giving a brief overview of some of the most important benefits you can get by playing this cool new idle RPG on PC with BlueStacks, as well as give a few pointers on how to configure them to optimize your experience.
Optimize Your Graphics and Frame Rate With a Few Clicks
Despite being a simple idle gacha RPG, Eternal Revolution features some spectacular graphics, especially if you play on the highest settings. The game also runs pretty great, achieving a stable FPS when you max out the frame rate setting. However, these visuals and performance often require a powerful phone in order to achieve them. Luckily, if you play Eternal Revolution on PC with BlueStacks, you can get the best graphics and performance, as well as enjoy this game on a much larger computer monitor.
To enjoy these benefits, however, you might need to perform a few tweaks both to your BlueStacks client as well as in-game:
Go to your BlueStacks settings and navigate to the "Performance" tab.

Set your emulator to use 4GB of RAM and 4 CPU cores, as well as set the Performance Mode to "High Performance", and the FPS slider underneath to at least 60 FPS. Finish by clicking on "Save changes" on the bottom right.

Launch Eternal Revolution and go to the settings menu by clicking on your character avatar on the top left.

Set the graphics and frame rate to the highest possible settings and exit the menu.
With these simple adjustments, your game will be looking fantastic, and your frame rate should be locked at a steady 60 FPS. And all of this is achieved without having to acquire an expensive flagship phone, nor drop a ton of money on a beast gaming PC—BlueStacks runs essentially on any computer.
Reroll With Ease by Summoning on Multiple Accounts at the Same Time
As an idle RPG with gacha mechanics, a good chunk of your efforts in Eternal Evolution will go towards farming currency and resources that you'll be spending on pulls in the summoning mechanic, with the sole purpose of unlocking a few top tier characters for your squad. However, considering that the odds of winning an Elite character, which is the highest rarity, is only 5% per pull, it'll be a while before you actually get the characters that you want.
This grind for top tier heroes is pretty common in gacha games, which is why players often opt to reroll in order to summon a few of these top tier heroes from the very beginning. The process of rerolling itself varies from game to game, but often obeys the same core principle of starting a new game, progressing until you get access to the first free summonings, and then restarting and repeating the process if you don't get the heroes that you wanted from these free pulls.
In Eternal Evolution, the reroll process is similar to the usual method for the genre, and you can find out more details about this topic in our Eternal Evolution reroll guide. However, the important part that you need to know in this section is that, if you're playing on PC with BlueStacks, you can use the Instance Manager to reroll on multiple accounts at the same time, potentially reducing the time required in order to get a few good pulls.
To use the Instance Manager, you simply need to press Ctrl + Shift + 8, and then click on the "+ Instance" button on the lower left to create as many instances as you want. Keep in mind that, for each instance that you'll be running simultaneously, you'll need additional RAM and CPU resources to maintain them. As such, try to balance the number of instances that you're running with your system specs to avoid any performance issues down the line.
Once all your instances are up and running, all you need to do is download and install Eternal Evolution on each of them, and then simply start rerolling on multiple accounts at the same time. In this sense, you'll significantly increase the number of pulls you can perform per cycle, and possibly save lots of time in the long run.
Navigate Through Menus With the Best Keyboard and Mouse Controls
While Eternal Evolution is mostly an idle RPG with a very straightforward combat system. Most of your actions and commands will take place through buttons that you can click across multiple menus. Even your combat commands can be activated simply by clicking on different buttons in order to use your characters' skills and win battles. As such, this game can be significantly enhanced using our Keymapping Tool, a feature that gives you the best controls for any mobile game that you're playing on your PC.
With the Keymapping Tool, you can create intuitive and versatile control schemes using your mouse and keyboard, which in turn will help you navigate the game's menus with ease, instead of having to manually click back and forth on the screen at all times.
To access this tool, you simply need to press Ctrl + Shift + A while in-game. This command will bring up the Advanced Editor screen where you can view your current bindings, modify them by clicking on them, delete them, or even add new ones by dragging and dropping them from the rightmost panel to where you need them on the screen. And when you're done customizing your controls, just click on "Save changes" on the lower right to close the editor and implement your tweaks.
With BlueStacks, you can get the very best experience when playing Eternal Revolution on PC. And while playing on a large PC monitor and with the best graphics and performance are always a treat to experience, our BlueStacks tools are the icing on this delicious cake.