Game Guides
How to Install and Play Eternal Evolution on PC with BlueStacks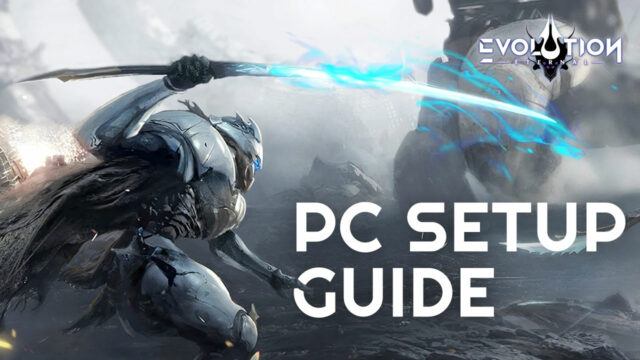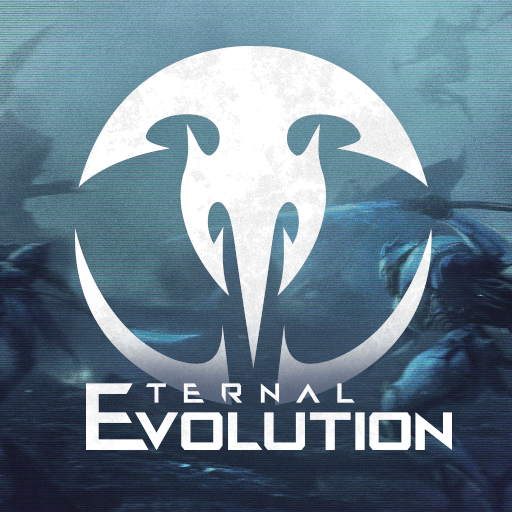 Eternal Evolution is the latest offering in the IDLE RPG genre by HK Hero Entertainment Co., Limited which has recently released globally for all major regions. After being severely tested in multiple closed and open beta environments, the developers have finally felt that the game is in a stable state to be released globally. Eternal Evolution is available to be downloaded as a free-to-play game on both the Google Play Store and iOS App Store with in-game microtransactions enabled for players to make purchases using real-life money. Currently, for a limited time players can get some juicy pre-registration rewards as the game is still fairly new and recently launched globally. These pre-registration rewards include multiple summoning tickets and a free SR-rated hero that will definitely help you on your adventure in becoming the true evolutionary master of species.
Eternal Evolution's imaginary and fictional world is based on a sci-fi storyline of humans enslaving other machinery and life forms in the coming future to make them battle alongside the regular army forces. The era of wars has begun yet again and you are out to protect your land by recruiting powerful allies for your country. A legendary war is touted to begin anytime and you must recruit and add new allies to your evergrowing fleet of heroes to face off against the danger. Different factions of heroes from Terran, Atlas, and Wenfyr alliances have come to join you as their commander. Players will experience a tactical and thrilling battle situation where they will need to dominate and defeat all enemies on the battlefield to emerge victorious. Of course, winning comes with its own pleasures. Players will be rewarded with massive legendary loot that cannot be acquired elsewhere.
Being part of the IDLE RPG genre, players will never be disappointed with rewards as they will even be earning resources when they are not playing the game through AFK rewards. Of course, there is a limit to such resources and players do need to log in to actually play the game and progress through the content. Talking about content, Eternal Evolution has massive types of PvE and PvP game modes which add to the diversity of builds and formations for players to work upon. It is to be noted that Eternal Evolution does make use of gachapon mechanics where players need to summon heroes through a designated summoning system. Different rarities of heroes are available at different rates along with different classes. Each hero has a specific class attached to it. This element system induces more tact into the battles in Eternal Evolution as each element is stronger and weaker than another element. Here are the current classes of heroes available in Eternal Evolution:
Tank

– A melee class with strong defensive capabilities.

Vanguard

– A melee class with a mix of damage and defense.

Assassin

– A melee DPS class with displacement skills.

Hunter

– A ranged class with stable continuous damage.

Support

– A support class with healing and buff skills.

Energy

– A ranged class with burst damage skills.

Summon

– A support class with the ability to summon allies to aid you in battle. Summons kill enemy unit heroes.
Powered by the high graphical capacitive Unreal Engine 4, Eternal Evolution's animations and skill effects are bliss to the eyes. Making use of the futuristic and sci-fi genre, the beautiful animations are rendered in full 60 FPS and support up to 1440P resolution. One of the biggest gripes of players while playing IDLE games is the inability to grind and strategize altogether, which kills the buzz around the game after a few weeks or months. Well, it seems the developers of Eternal Evolution already have a solution to this problem thanks to their multiple tests before release. The game has over 10+ different game modes which provide tons of different currencies and incentives for players who would engage and grind to complete these modes. Some of the popular content includes the likes of Deesa Caves dungeon, Guild Boss, Tara Dome dungeon, Cinsaro Marsh, Mine, Ancient Altar, and more.
For more information, players can visit the official website for Eternal Evolution. However, we are here to tell you how you can enjoy Eternal Evolution even more on a bigger screen with your keyboard and mouse via BlueStacks!
How to Install and Play Eternal Evolution on your PC with BlueStacks
On the

BlueStacks website

, search "

Eternal Evolution

" and click on the relevant result.

Click on the "Play Eternal Evolution on PC

" link on the top left.

Download and Install BlueStacks on your PC.

Click on the "

Eternal Evolution

" icon at the bottom of the app player.

Complete the Google Sign-in to Install the game.
Click the "Eternal Evolution" icon on the home screen to start playing.