Game Guides
Raids and Attacks – A Guide on Marching in Evony: The King's Return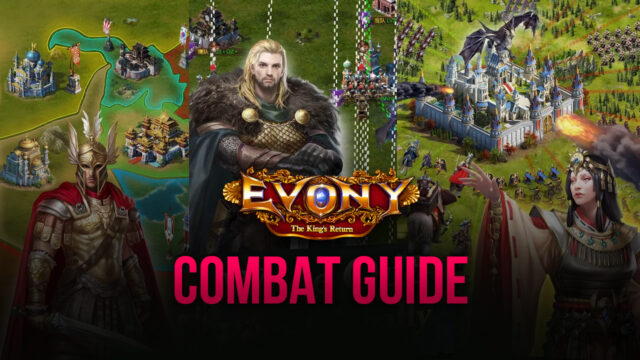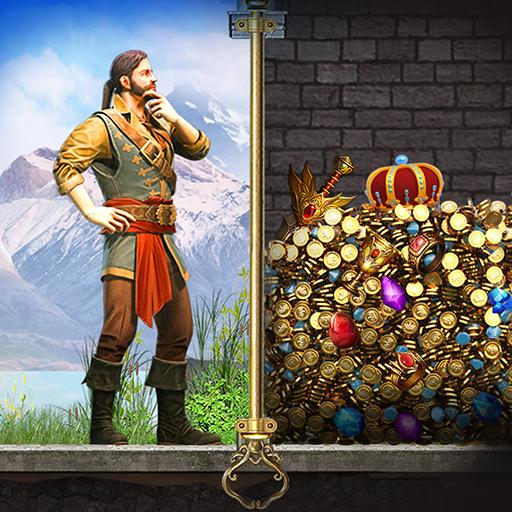 You are not alone in the world of Evony: The King's Return. Beyond the walls of your empire, there are multiple other empires who have the same goals as you: to increase the reach of their power. The rest of Evony's world is filled with unoccupied buildings as well as areas filled with hostile forces. What they all have in common is that they present opportunities to garner resources.
It is first-come-first-serve when it comes to these areas so it is important to ramp up your army to get to them first. In this guide, we'll show you all of the things you need to know about marching your troops within the rest of the world and how you can improve your takeovers of territories.
The World Map
The world map contains numerous enemy groups and structures that your army can march to for interception.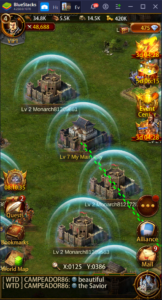 Majority of the map is composed of the empires ruled by other players. Notice how these the other empires, including your own, is shielded by a blue dome. This blue dome indicates that the base is currently under mandatory protection. More specifically, these empires are under Beginner Protection and it starts immediately after creating an account and lasts for three days. Once the Beginner Protection period expires, you can scout others' bases and eventually attack them in order to take away their resources and use them to prosper your own city.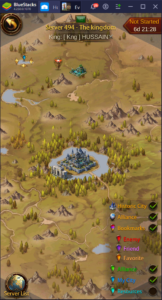 The world map actually contains more large segments of land. At the middle of the map lies the City of Throne.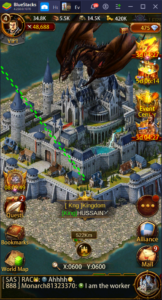 In short, the City of Throne is essentially a special kingdom that can be taken over by alliances (groups formed by other players) by fighting NPCs that defend it. Upon capturing the city and also upon successfully defending it from other alliances for 5 hours, the alliance leader will be crowned king.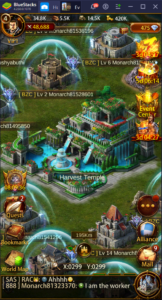 The other special structure of the world map is the Harvest Temple, which is instrumental during Server Wars. If your server wins the war and the temple is occupied by an enemy server for less than six hours, all players part of the server will be able to claim treasures near the temple and also increase production output by 20% as a reward. On the other hand, if your server loses, you production output will decrease by 20%. These rewards and punishments last for 48 hours.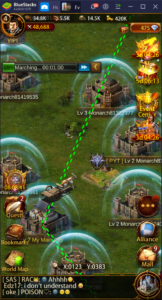 You can freely send your army to any part of the map. However, keep in mind that the farther the distance of the destination, the longer it will take for your troops to arrive there. It will also take them the same time to return to the home empire. To alleviate these long time periods, you can utilize marching speedups (at the cost of gems) to lessen the marching time by the minute. Additionally, you can also recruit a general whose buffs can decrease the marching speed of the troops.
Attacking Enemy Groups
The map is filled with a diverse range of enemies that you can eliminate by sending out your troops to do so.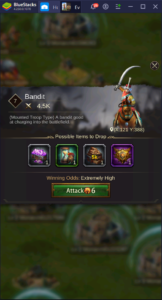 Each enemy group is assigned a number that is representative of their level. Basically, the higher their level, the harder they are to defeat. You can view your chances of winning against the enemies before attacking them. If your winning odds are predicted to be extremely high, then do not hesitate to attack them. Attacking enemies costs 6 points of stamina. Upon successfully defeating them, you can win one of four rewards. These rewards are usually resources, a medal, or a speedup for a certain action.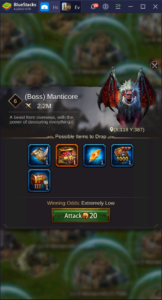 Aside from regular enemies, you may also encounter boss fights in the world map. These fights require more stamina and often harder to accomplish but they do offer greater rewards should you emerge victorious.
Occupying Resource Areas
In order to garner more resources, you can send your troops out to occupy various buildings scattered all around the map.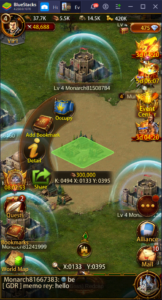 Each structure corresponds to a particular resource. It is easy to tell which resource a building is storing judging from their appearance. For instance, the cabin with multiple logs beside it store lumber; the plots of land with a large windmill are farms that store food; the structures that have a grey and rocky hill are quarries that store stone; and lastly, the quarries with the dark purple stone are iron mines.
When your troops occupy the area, they will keep gathering resources from it until the loading capacity is full. Afterwards, they will return to your empire. Like enemies, the structures are also assigned a level number. Higher-level structures yield more resources than lower-level ones and it also takes faster time to garner resources from those.
Not all resource areas are free game though. Sometimes, other players occupy these areas and in those situations, you will need to defeat the enemy player's troops before proceeding to occupy the area.
How to Improve Your Army's Efficiency
The most intuitive way to improve your army's efforts in marching the world map is to simply invest in upgrading them.
As detailed in this guide (How to Build a Strong Army in Evony: The King's Return), you can level up the training grounds of your troops to unlock stronger variants. A stronger army can help increase your chances of winning battles.
Aside from that, make sure to recruit strong generals in order to apply buffs to your army. A good general can even increase the marching speed of your troops so this will make adventures more efficient in the long run.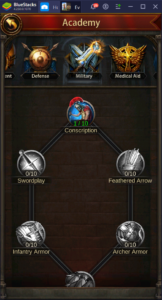 You can also invest on military research in the Academy. Internal upgrades for your soldiers are under the "Military" category. From there, you can upgrade the multiple aspects of your army via upgrade branches that you have to unlock in order.