Game Guides
The Best Evony: The King's Return Tips and Tricks for Building Your Empire and Improving Your Gameplay Experience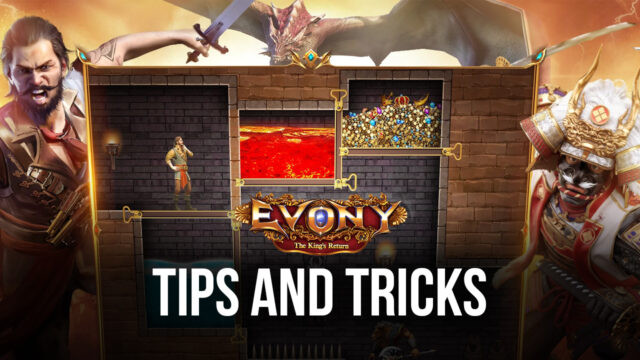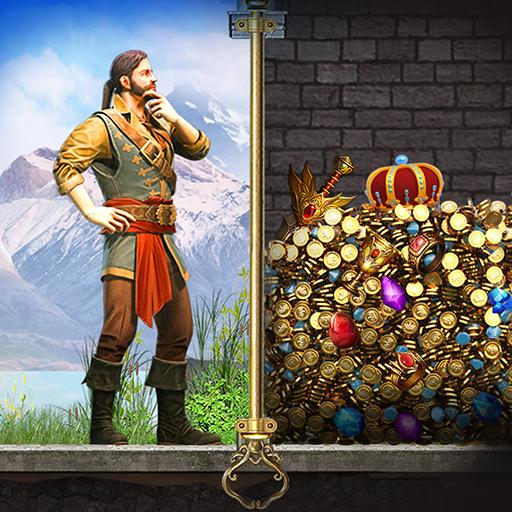 Evony: The King's Return is a classic take on the real-time strategy formula for the mobile platform, based on its old browser-based counterpart from the early 2000s. This game has come a long way since the times when you could only play it on Internet Explorer, and when it was just called "Evony". Since then, the game has transitioned from being an RTS hosted on browsers, to a full-blown mobile game featuring most of the familiar features, but with a vastly improved visual design.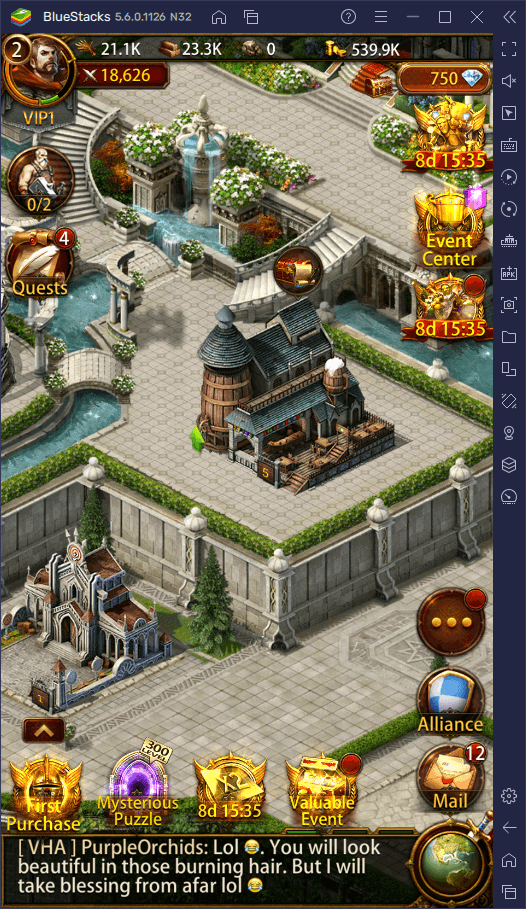 As with any RTS on the mobile platform, Evony has its own share of mechanics and systems that you'll need to become familiar with if you want to build your empire as fast as possible. In this sense, if you're new to this game, we suggest getting started by reading our Evony: The King's Return beginner's guide. Alternatively, in this article, you'll find a few more of the best tips and tricks for this mobile RTS title.
Play on BlueStacks to Get the Best Automation Features
Games like Evony have a few things in common across the genre. Namely, they require tons of repetition in order for the players to progress and build up their cities and empires. Specifically in this case, you'll constantly need to be gathering resources from the world map, training troops, building and upgrading structures, and so on. And while some of these tasks can vary slightly, such as in the case of building new structures, most of them are quite repetitive.
Nevertheless, despite this monotony, activities like gathering resources from the world map are essential for the development of your town, as they will give you all the materials that you will ever need for this purpose. Because of this, this is something that you'll always want to be doing, even though it requires constant monitoring and diligence.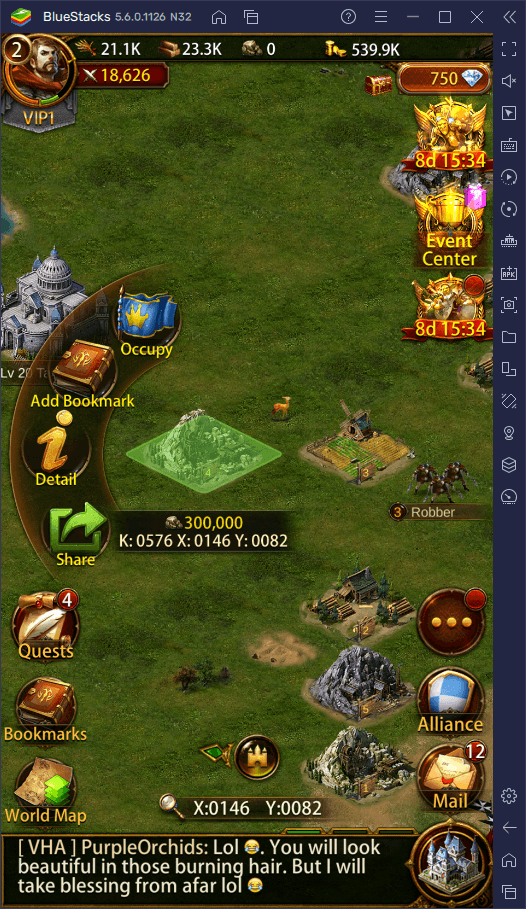 By playing Evony: The King's Return on PC with BlueStacks, you not only enjoy this game on a large screen and with mouse and keyboard support to simplify menu navigation, but you also get access to the Macro Recorder, a feature with which you can create useful macros to automate some of the most repetitive tasks in this game.
With the Macro Recorder, you can record yourself issuing commands to gather resources from the world map, and then use the resulting sequence to automate this process on every single subsequent occasion. You can even set these macros to loop after a certain period, so that you can effectively automate gathering resources indefinitely, which is great for when you need to go AFK but still want to continue accumulating materials.
Check out our PC setup guide for Evony: The King's Return to learn how to get started with installing this game on your computer.
Create a Balanced Troop Distribution Initially, But Lean Slightly Towards Siege Units
And speaking of gathering from the world map, this task is achieved mainly through sending out your troops to collect resources. The problem with this is that the load capacity of each individual unit will vary according to their types. In this sense, archers have a different capacity than infantry, mounted, and siege units, and the same goes for every other type of unit in relation to the others.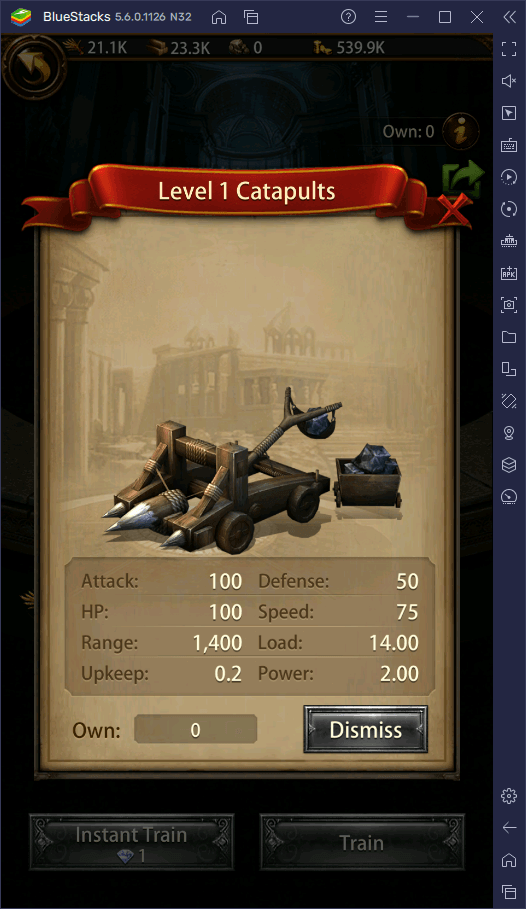 In this sense, while the siege units are arguably the worst of them all in terms of open warfare, they are also the ones that offer the highest load capacity. And while you should always try to build your army in a balanced manner, we suggest focusing slightly more on siege units than on everything else, in order to boost your resources collection with their superior load capacity.
Keep in mind, however, that siege units are special and, when damaged, will require gems to repair, as opposed to other types of troops that can be healed at the hospital. In this sense, try not to send your siege units to open battle since you might not have the means to repair them early on, and your resource collection will suffer because of it.
ALWAYS Gather From the World Map
This goes in the same vein as the previous two entries, and the only reason why we're doubling down on this point is because it's just so important. In Evony, you should ALWAYS be gathering resources from the world map, as this will be the key to developing your empire as fast as possible. By diligently doing so, you will minimize the waiting time required for your production buildings to generate enough resources for research and upgrades.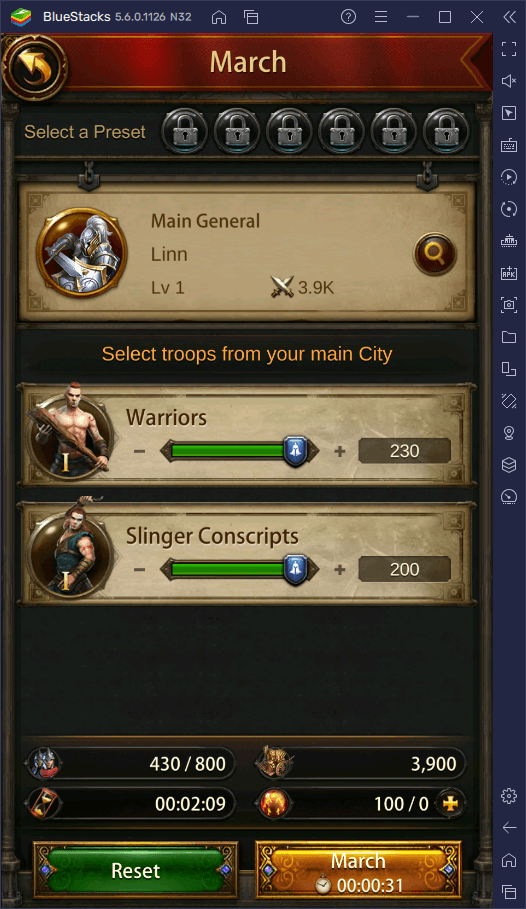 Once again, a BlueStacks macro will work wonders to help in this regard
Complete Mysterious Puzzles to Obtain Speedup Items
Evony has a specific game mode called "Mysterious Puzzle", which you can access by clicking its icon from the main city screen. This mode consists of helping your character navigate through mazes filled with a variety of hazards like spikes, pitfalls, enemies, and traps, in order to reach the treasure at the end.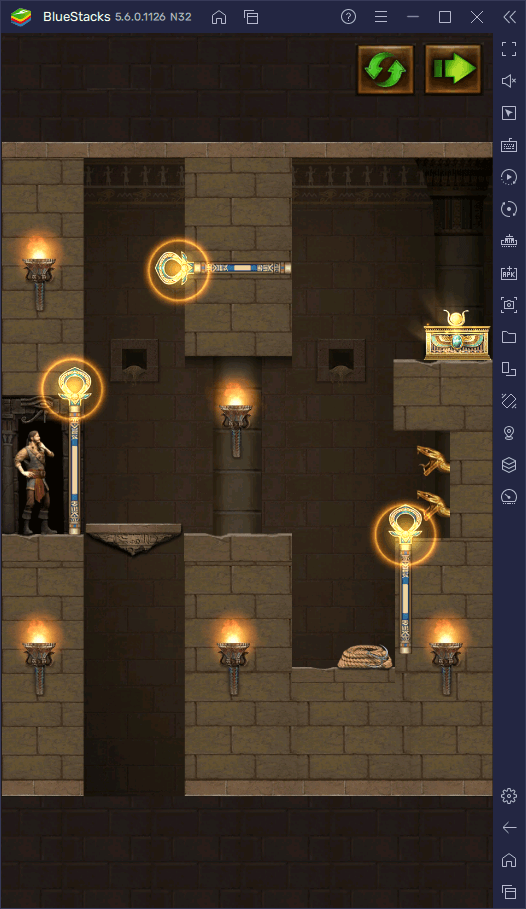 In this mode, your character will always run automatically to the right once you open the starting gate. He will continue running in one direction until he reaches a wall, upon which he will turn around and run in the opposite direction. The idea here is to slide the pins in the correct order to create a path for your character, while also keeping him safe from all the hazards. The puzzles here are mostly simple, but sometimes require careful planning, forethought, and accuracy. Overall, they're not too bad.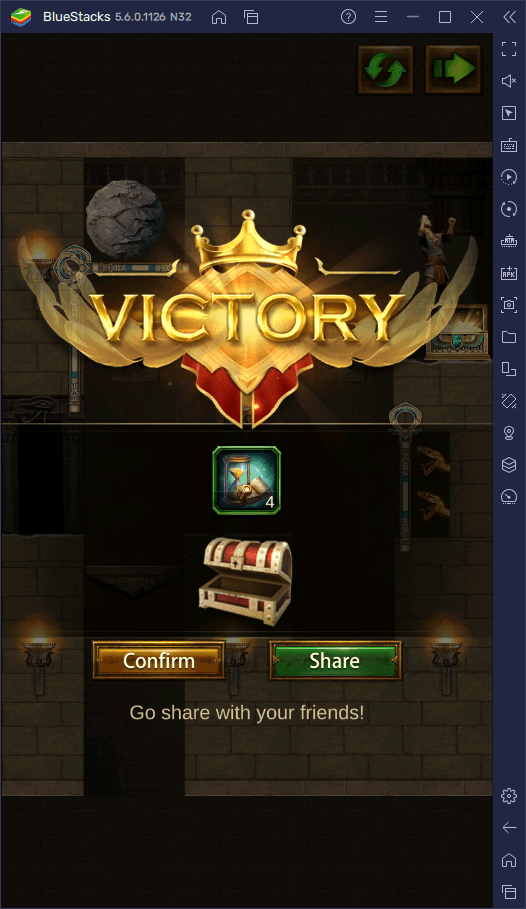 You should always complete as many of these puzzles as you can since they're a great way to obtain speed-up items, which will greatly assist in developing your city without having to wait as much for your timers to complete.
Follow the Main Missions to Make Swift Progress
Last but not least, and like with many other titles in this genre, Evony offers a main story campaign with a wide variety of missions that players can follow and complete. These missions are great since they always give you an idea of what you should be doing at any given moment, and will basically hold your hand while you develop your town into a sprawling empire. And this is without mentioning that they also give tons of awesome rewards upon completion.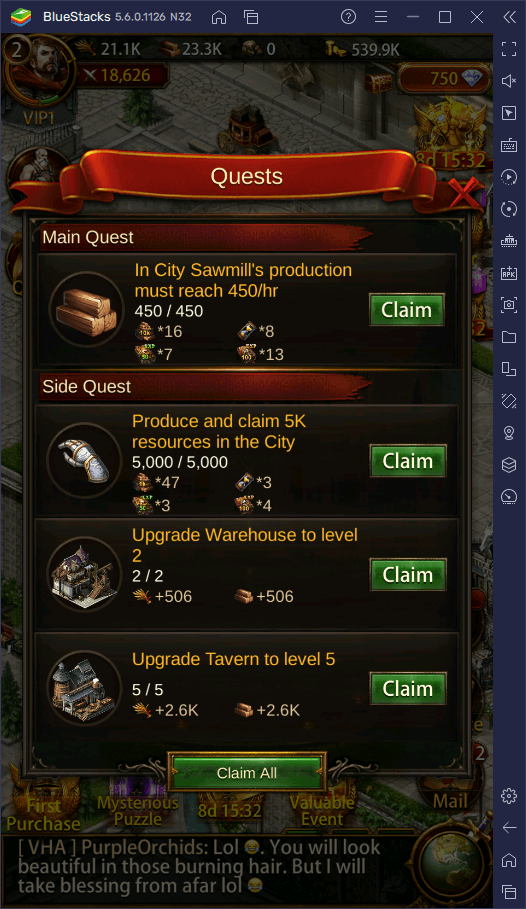 Whenever you're not really sure what to do, just click on the "Quest" button on the upper left, and check out the current "Main Mission" to get an idea of what to do. Alternatively, you can also complete the side quest to score some extra resources.
With these tips, you should be blazing through Evony and building your empire as fast as humanly possible. Feel free to leave your own tips and tricks in the comments below!