Game Guides
Farmville 3: Animals – How to Use BlueStacks to Get the Best Experience, Automate Your Farm, and Much More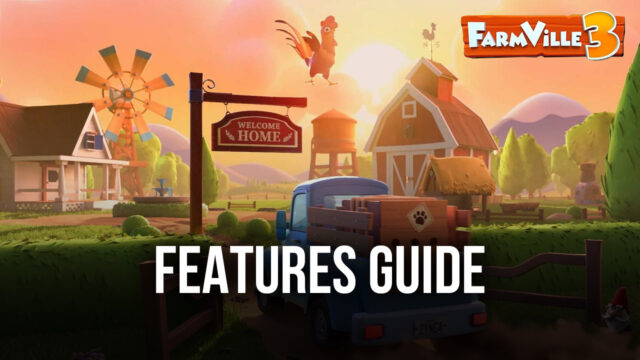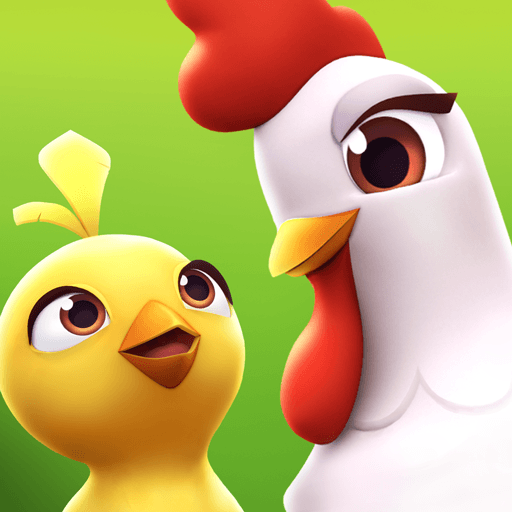 Farmville 3 is the latest installment in the popular farming sim franchise that first started as a Facebook game back in 2009. Since its first entry, the series has come a long way, preserving the same style of gameplay that consists of managing and expanding farms, planting and harvesting crops, raising livestock, and much more, while also improving visual quality, performance, art style, and overall presentation.
Those who enjoyed Farmville in the past have a whole new reason to come back for Farmville 3, especially since despite being quite similar to the previous games, this one features a brand new focus on livestock and raising animals. In fact, the game is formally called "Farmville 3: Animals" alluding to the fact that your furry friends will be the ones taking the spotlight this time around.
However, despite being quite good on its original platform, the best way to enjoy Farmville 3 is undoubtedly on PC with BlueStacks, as our platform not only lets you enjoy this game on your computer and using your large monitor but also gives you access to many different tools and features to enhance your gameplay experience. And in this article, we're going to talk about how to use some of these tools to your advantage when playing Farmville 3 on PC.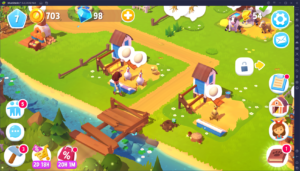 Use the Keymapping Tool to Streamline Menu Navigation
One common aspect of all games in the Farmville franchise is that the vast majority of their gameplay takes place through menus. In other words, whenever you're not sowing or harvesting plants, or producing goods in any of your buildings, you'll likely be navigating through menus to claim rewards, turn in deliverables, or check on the status of various facilities, to name a few.
This menu-based gameplay makes the Keymapping Tool ideal for Farmville 3, as it streamlines navigating through the game's many different screens, by providing keyboard shortcuts for the most important features. In this sense, instead of clicking everywhere, you can assign many different keyboard shortcuts so that you can browse menus by conveniently pressing their corresponding button on your keyboard.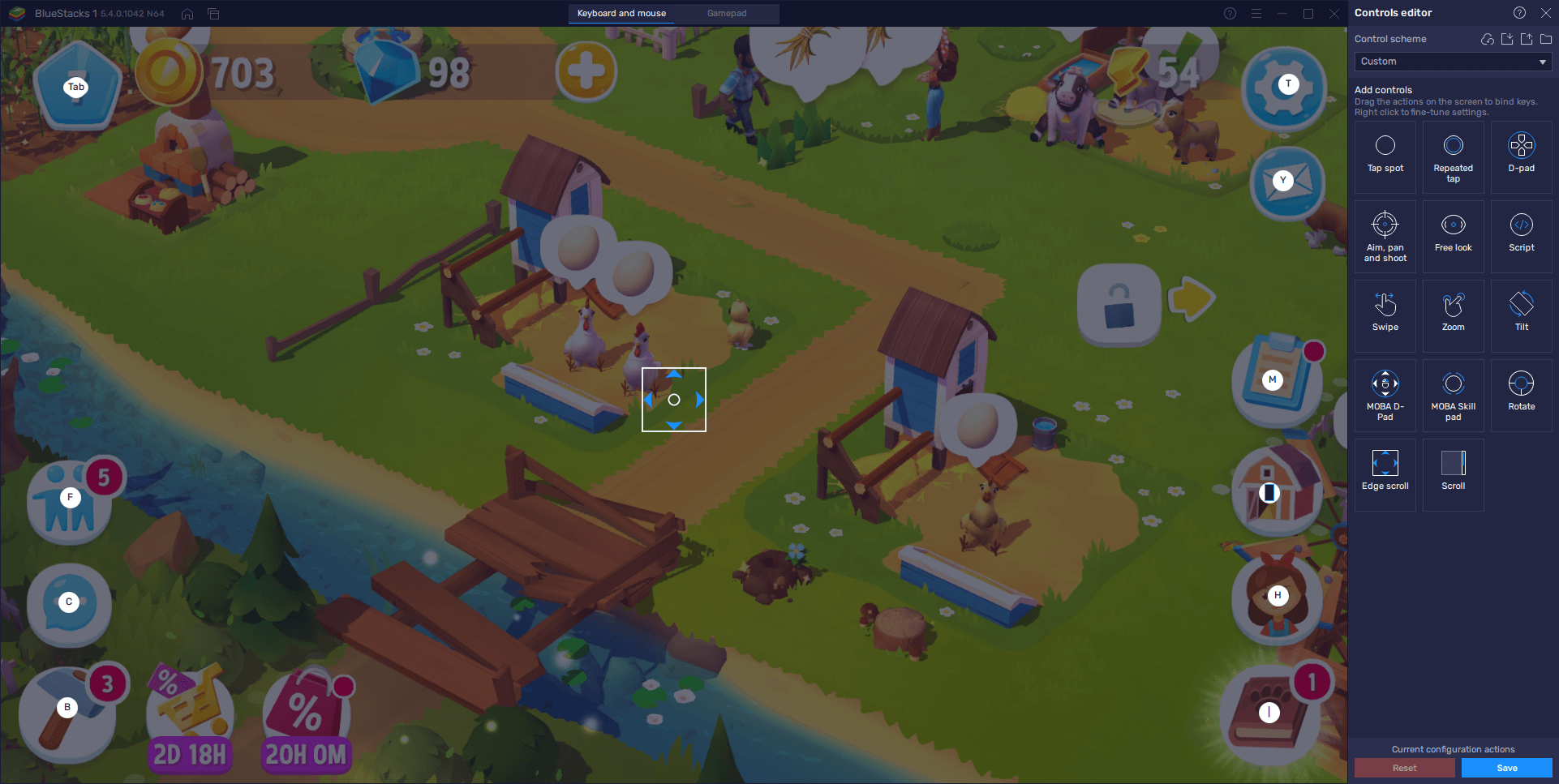 Monitor Your Farm With Ease Using the Edge Scroll Feature
However, while the Keymapping Tool has many different functions to streamline menu navigation in your favorite mobile games, it also has some unique tools that can aid you greatly in games like Farmville 3.
Since your farm can get quite large as you expand it and construct new facilities, you'll need to scroll your screen to monitor all your buildings and animals. And while it's quite easy to do so by clicking and dragging, you can make it even easier using the Keymapping Tool. Specifically, by using the Edge Scroll function, you can make it so that your screen scrolls automatically when you place your mouse cursor, just like in an RTS game.
To use this feature, you must simply open the Keymapping Tool by pressing Ctrl + Shift + A, and then dragging and dropping the Edge Scroll feature anywhere on the screen and clicking on "save changes". Afterward, you can use this feature simply by moving your mouse cursor to the edges of the screen and watching how your camera scrolls flawlessly.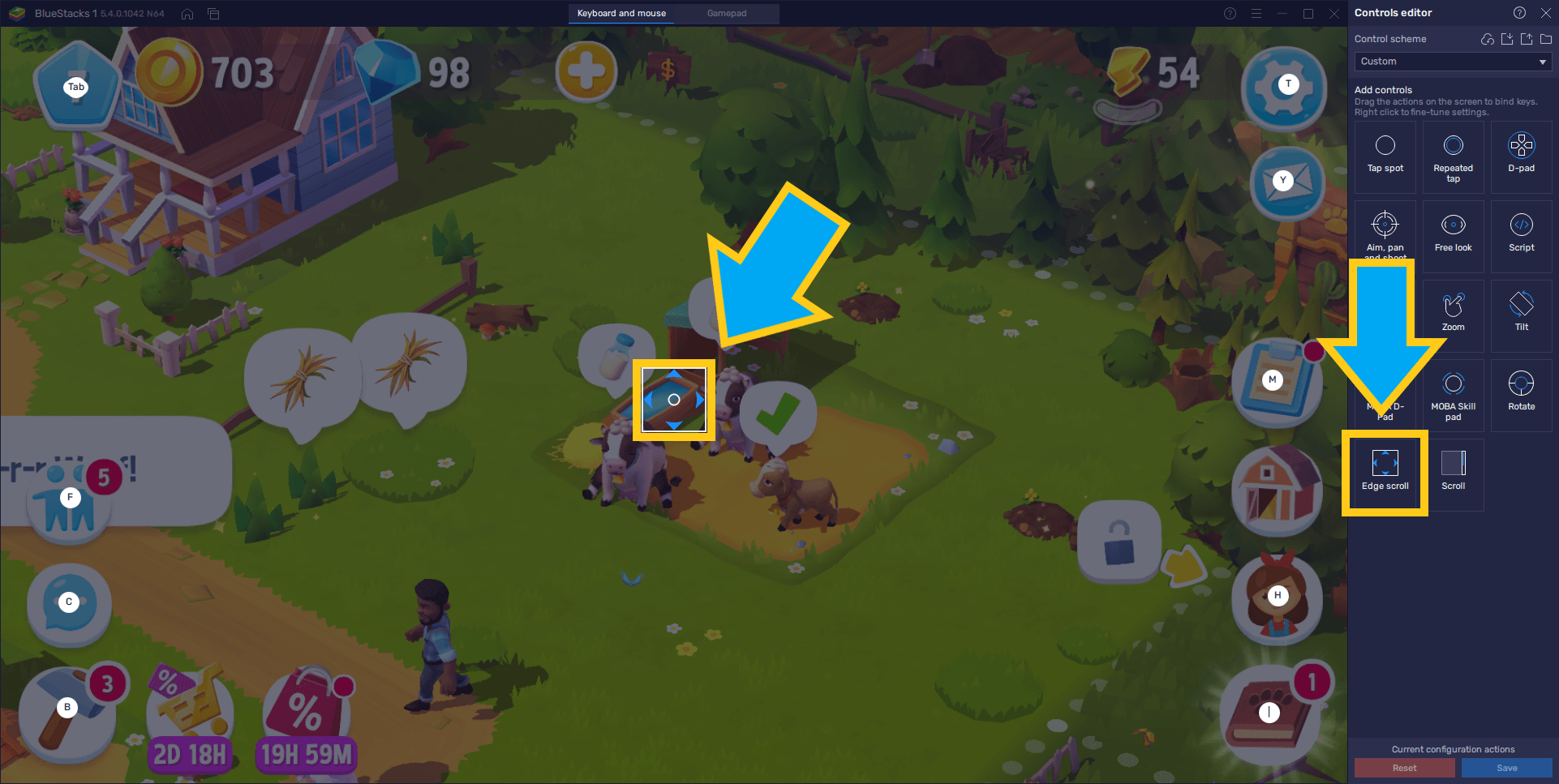 And for added comfort, you can press Ctrl + Shift + F8 at any moment to lock your cursor inside your BlueStacks windows, or simply press F11 to play in full screen. By using these two modes, the Edge Scroll feature will work even better since your cursor won't leave the game window by accident when you're trying to move the camera.
Manage Multiple Farms With the Instance Manager
Farmville 3, like the previous games in the series, is quite simple, and its gameplay often boils down to clicking and swiping on the different buildings and fields, waiting for the timers to expire, and then repeating the process ad infinitum. These tasks go by so quickly that you'll probably run out of things to do in just a couple of minutes and will have to wait until they're finished before you can continue playing.
If you're like us and enjoy playing for more than just a few minutes at a time, then you can play Farmville 3 on BlueStacks using several accounts at the same time, through the Instance Manager. This tool lets you create multiple instances of our Android app player and, by linking unique Google accounts in each, download Farmville 3 on each of them to play with multiple farms simultaneously.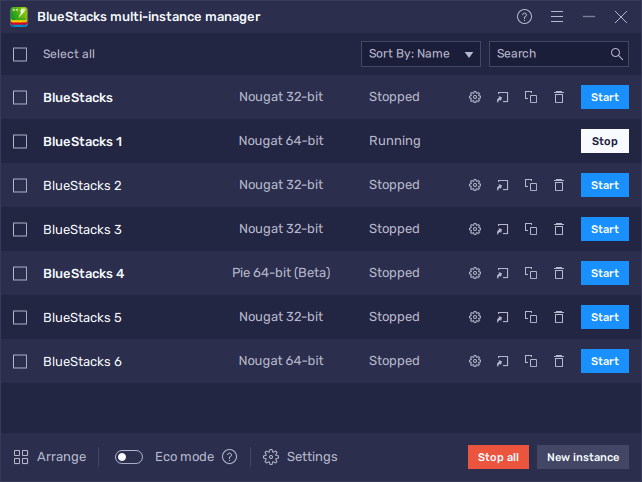 By using the Instance Manager, you can essentially extend your playtime by switching to a different window whenever you're done playing on one account, but without the hassle of having to log out every single time. Moreover, you can also use your multiple accounts to group up in-game with your own farms. This essentially lets you play and receive rewards that would normally require a group with other players, but without actually having to rely on anyone but yourself.
You can set up your multiple accounts through the Instance Manager by pressing Ctrl + Shift + 8. In this new screen, you can click on "New instance" to create another BlueStacks client. All you need to do here is follow the instructions on the dialog box, choose the right Android version (Nougat 64-bits for Farmville 3), and assign enough resources to each instance so that the game can run with the best performance. Afterward, you can follow the same steps in our Farmville 3 PC installation guide to set up the game on all your active instances and start playing.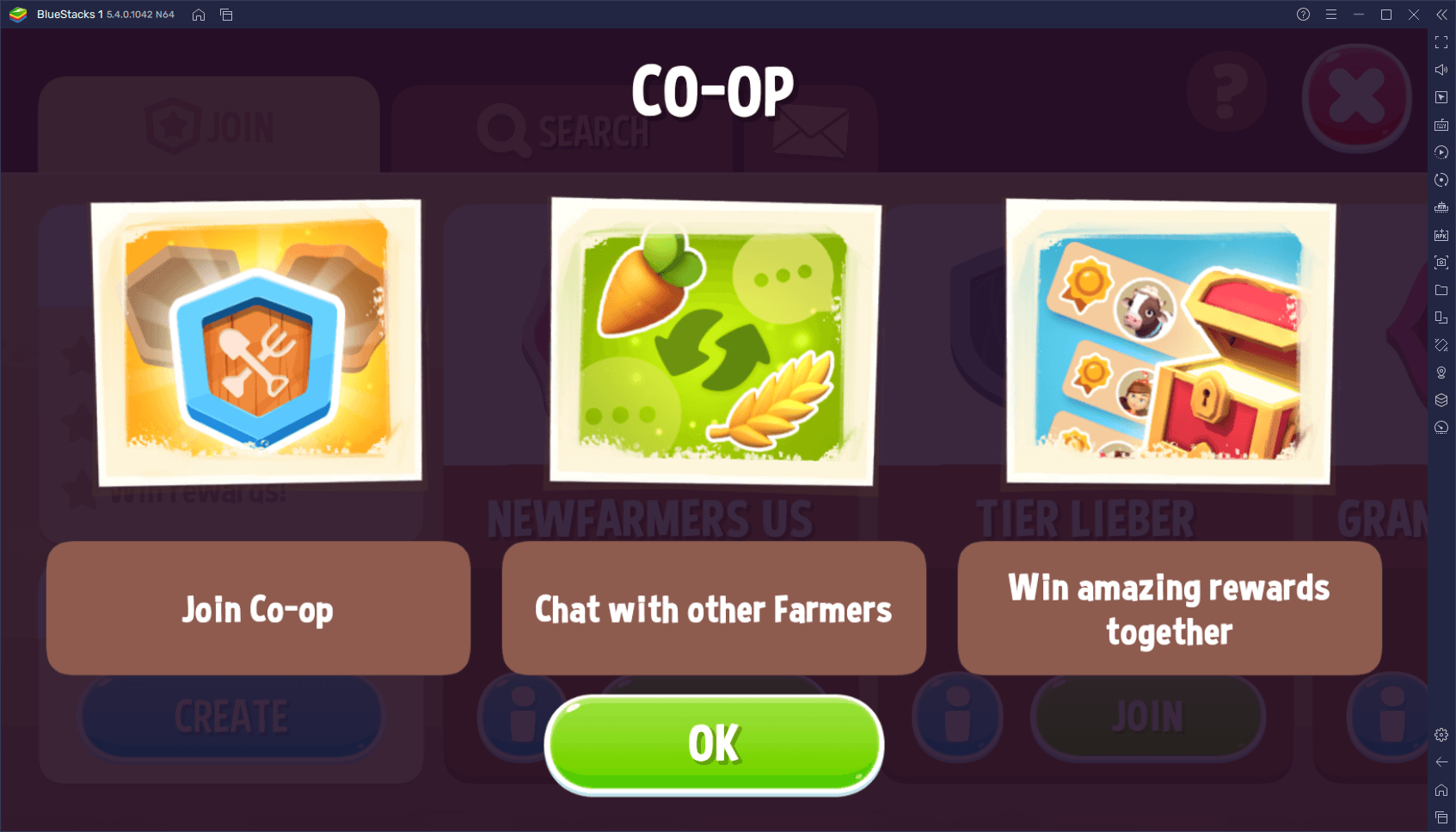 From playing on multiple instances to manage multiple farms at the same time, and streamlining your controls by adding keyboard shortcuts, to simplifying monitoring your farm by using edge scrolling, BlueStacks is the best way to enjoy Farmville 3 on PC.