Game Guides
How to Play FarmVille 3 – Animals on PC with BlueStacks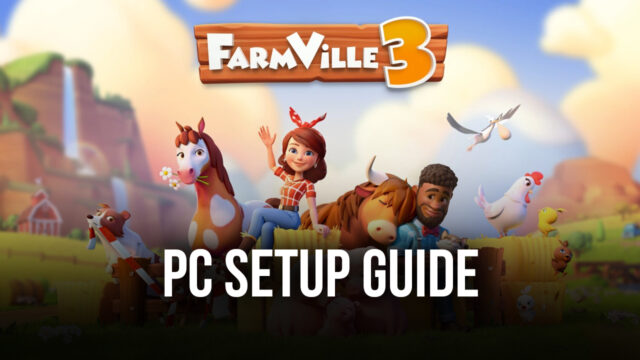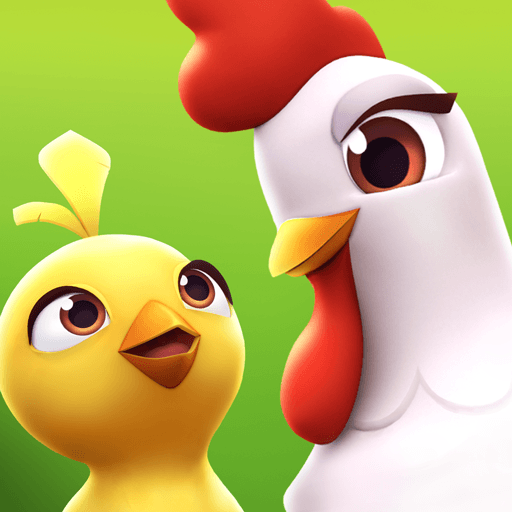 Farmville is arguably one of the pioneering games that established some of the gameplay elements that, even today, years after its launch, are still in use in many mobile and casual games.
This adorable farming simulation game struck the ideal balance between casual gameplay that is easy to grasp and quick to master and lots of activities that are easy and entertaining to do, but that take time to complete. The result is a game that could be played in sporadic sessions, where players could log in for a few minutes to check up on their farms, harvest crops, sow new plants, tend to other farm businesses, and then log out until the next time.
While Farmville is played mostly for the relaxing vibes and as a way to pass the time, the game has obtained a huge community throughout the years, with millions of players around the world tending to their farms, decorating their lots, and just spending time online chatting and trading tips and tricks with other farmers. However, this doesn't mean that its creators, Zynga, have been standing by idly; they have been hard at work not only polishing and updating their existing games with new content and things to do but also on new games to add to their catalog.
With that being said, Farmville 3 is the newest entry in the popular farming game franchise, sporting a brand new look to go with a new gameplay focus. The aptly-named "Farmville 3 – Animals" seems like it will have a heavier focus on raising livestock and a wide variety of different animals for breeding and farming purposes. In this game, you get to choose which habitats to renovate in order to populate your land with a bunch of different animal types, which in turn will affect the type of farming you can perform.
In terms of gameplay, it seems like this game is going to be similar to its predecessors, with a bunch of different tasks that you can complete with a few clicks. From cleaning up your farm and renovating new areas, to tend to your livestock, choosing how to breed them to make babies and create new breeds, and even using the weather to maximize your harvest of hay and other animal foodstuffs, there's quite a lot to see and do in Farmville 3.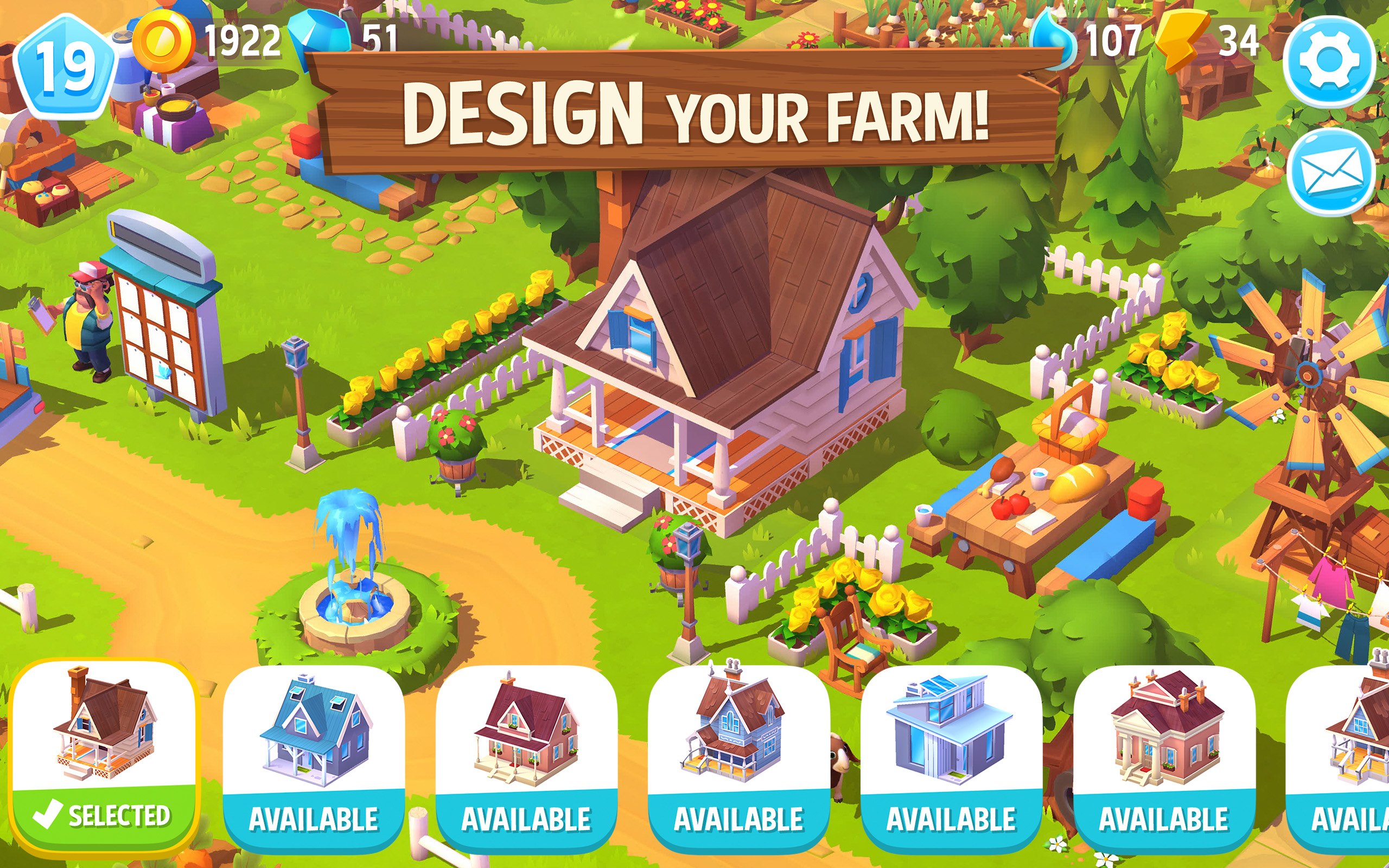 With all the clicking and running around you'll be doing in this game, we strongly suggest playing Farmville 3 on PC with BlueStacks. In this sense, you won't have to awkwardly swipe and tap on your phone screen to complete your tasks, but you'll be able to use your mouse and keyboard for added comfort and precision, not to mention that you'll enjoy the brand new graphics on your large computer monitor, which is much better than playing on your small phone screen.
How to Download and Install Farmville 3 on PC
Playing mobile games on BlueStacks is quite easy and takes only a few steps:
Download and Install BlueStacks

on your PC.

Launch the emulator and, once loaded, open the Instance Manager by pressing Ctrl + Shift + 8.

Click on "New instance" on the bottom right, and select

Fresh Instance > Nougat 64-bit

.

Assign enough resources to the new instance for it to run adequately. If your PC fulfills the recommended requirements to run BlueStacks, just assign it 4GB of RAM and 4 CPU cores.

Once done, launch the new 64-bit instance by clicking on the "Start" button beside it in the Instance Manager.

On the new instance complete Google Sign-in to access the Play Store, or do it later.

Look for Farmville 3 using the search bar on the top-right corner.

Click to install Farmville 3 from the search results.

Complete Google Sign-in (if you skipped step 6) to install Farmville 3.

Click the Farmville 3 icon on the home screen to start playing.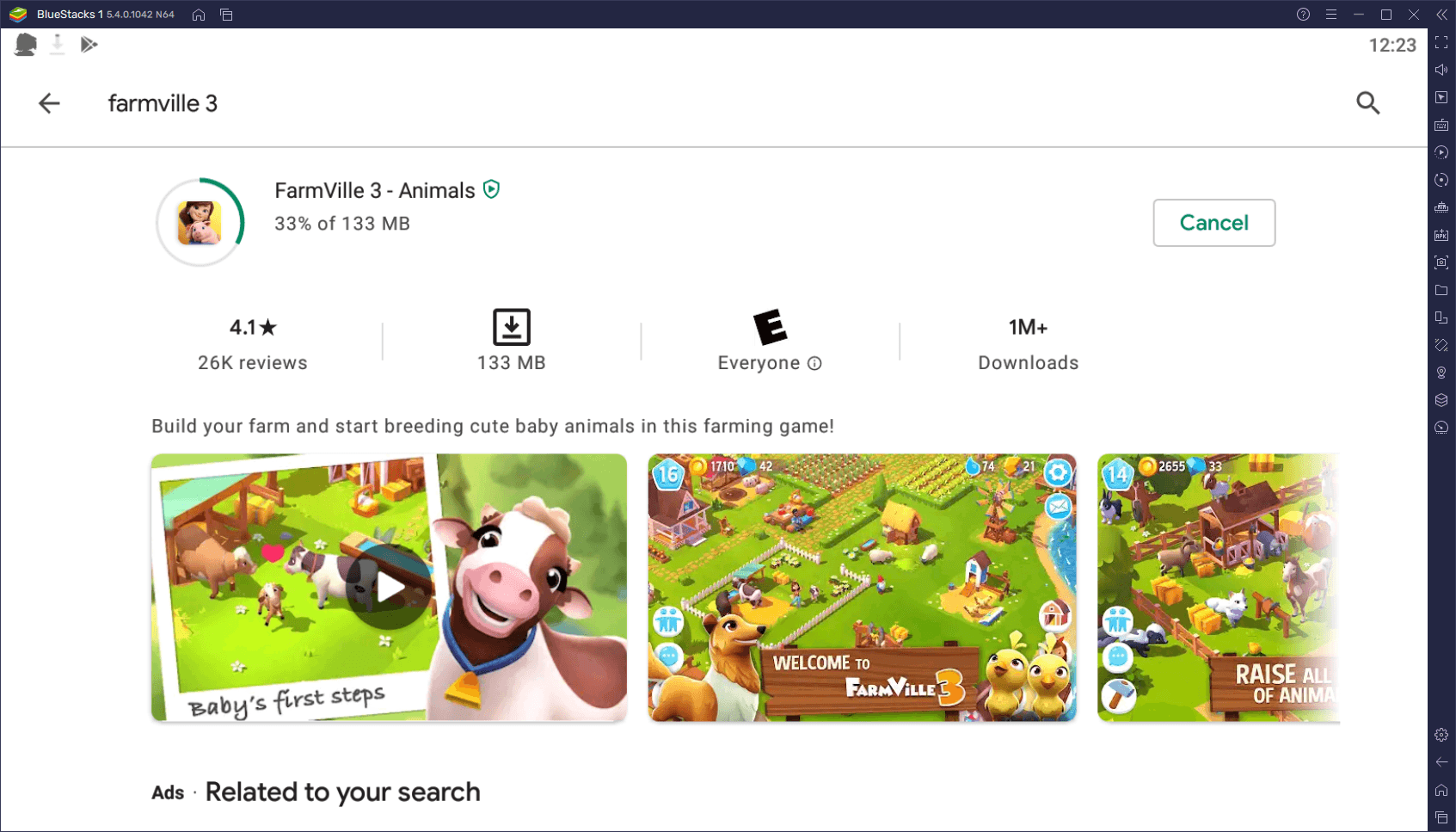 With all the tools that our emulator has to offer, Farmville 3 is best enjoyed on PC with BlueStacks. If you enjoy playing with the best controls and graphics, as well as having access to a variety of tools to automate your gameplay, then our app player is the best choice for you.