Game Guides
Beginner's Guide for Figure Fantasy – Important Things to Know Before Starting the Game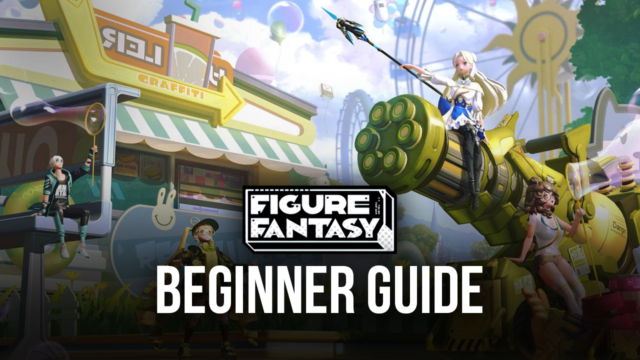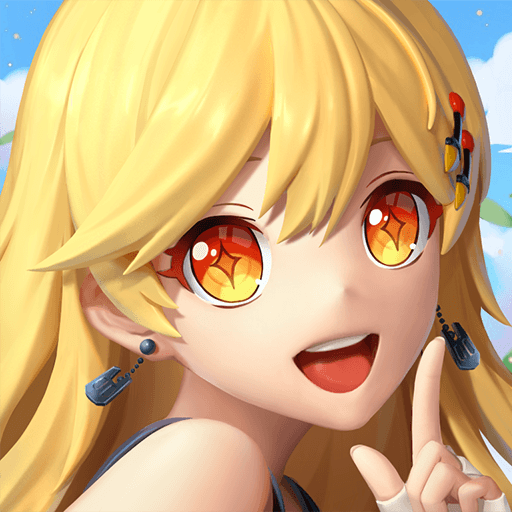 There's a brand new idle gacha RPG on the block, this time in the form of Figure Fantasy, a game in which you can collect a variety of unique and diverse action figures and add them to your collection. However, just like Toy Story, these action figures come to life when no one's around, and it's your job to assemble squads with the strongest characters in your collection to help them defeat the hordes of reanimated enemies that stand in their way.
There's a lot to see and do in Figure Fantasy, which is good because the game has a fantastic presentation, with gorgeous 3D graphics running at the smoothest 60 FPS. However, before you dive into the game, here are a few things you should know about Figure Fantasy in order to get a good start.
Playing on PC With BlueStacks to Get the Best Experience
One of the fundamental parts of playing and enjoying any game is that you're able to do so comfortably. And while playing on your phone can be quite convenient, since you can just whip out your device and start playing, it leaves a lot to be desired in terms of graphics and performance. And Figure Fantasy, specifically, is a game that looks amazing, and that can also run very well. However, in order to do so, you'd need a very good phone, which can cost you a lot of money.
Fortunately, you can install and play Figure Fantasy on PC with BlueStacks, and enjoy everything that this game has to offer, but on your computer and from the comfort of your large monitor. After all, if you're at home relaxing, there's no reason to subject yourself to gaming on your small phone screen and awkward touchscreen controls. On the contrary, with BlueStacks, you can play on a much larger screen, and with mouse and keyboard controls for maximum comfort.
Moreover, our Android app player also has a variety of tools and features that can further enhance your experience, including the Instance Manager, through which you can significantly speed up the process of rerolling in Figure Fantasy. And speaking of which…
Rerolling to Unlock the Best Units
One of the most important questions you can ask yourself before beginning in a new gacha game is, "to reroll, or not to reroll?". In most cases, the answer would be yes, and Figure Fantasy is no exception. However, there's an important condition to consider here.
As we mentioned in our reroll guide for Figure Fantasy, rerolling in this game is recommended only during these first few launch days, when players can claim a ton of summoning tickets from the launch rewards. These prizes let you do over 30 pulls per reroll within the first 20 minutes of the game. And since restarting is as easy as switching to another server, we can't stress enough the importance of rerolling at the moment.
However, if these rewards are removed in the future, then rerolling would be much more difficult, if not impossible. In this case, we simply recommend playing as you normally would and not worry too much about rerolling. In any case, there's much more to getting stronger in Figure Fantasy than simply obtaining the meta-characters, as you'll realize later on.
How to Maximize AFK Rewards
As an idle gacha RPG, players can expect to farm and grind in Figure Fantasy even while offline. And while the best way to progress, unlock features, and basically discover everything there is to see in this game is via completing the main story missions, you will rely heavily upon your AFK farming rewards in order to keep your characters strong and upgraded, which in turn will help you progress much faster.
Luckily, the best way to maximize your AFK rewards is very straightforward: You must simply progress as much as you can through the main campaign. And the further you are along this story, the more rewards you'll get per hour from AFK farming. In this sense, your utmost priority when playing Figure Fantasy should always be to progress as much as you can in the main story, until you're blocked by a difficulty barrier. At this moment, you can focus on upgrading your team and completing daily missions so you can power up and continue through the campaign.
Repeat this process and you'll be in the end-game in no time!
Team Composition Basics
One last thing you should think about as a newcomer in Figure Fantasy is, without a doubt, your team composition.
Though you can get through the first missions easily with any type of team, you'll soon come across enemies that might require a better strategy to defeat. And the very first step in optimizing your team is, well, to choose a squad of characters that go well with each other. And the best way to go about this is simply by maintaining a balance of roles in your squad.
As a general of thumb, we recommend keeping a Defender and a Helper as a staple in your team. You'll always need the former for tanking enemies, and the latter for keeping your team healed and in the battle. The other three members of your squad can vary according to your needs, though a safe bet would be to get a Vanguard, a Militarist, and a Specialist. This composition will give you a very comfortable frontline with two beefy melee characters, a ranged nuke, a healer, and a character that can assist by buffing the team and debuffing the enemy.
Of course, your formation might vary according to the figures available to you, but the same principle applies: As long as you have a balanced team, you should be fine. The good thing here is that you already begin the game with a good Defender and Specialist, in the form of Yuki, and Ume Mizuno.
And that's it for our beginner's guide to Figure Fantasy. Feel free to share your own pointers in the comments below!