Game Guides
Figure Fantasy on PC – How to Get the Best Graphics, Performance, and Experience with BlueStacks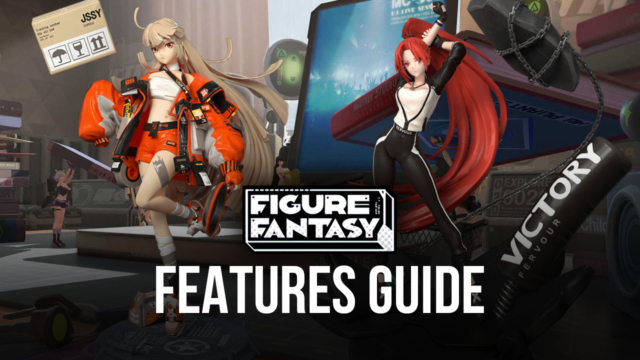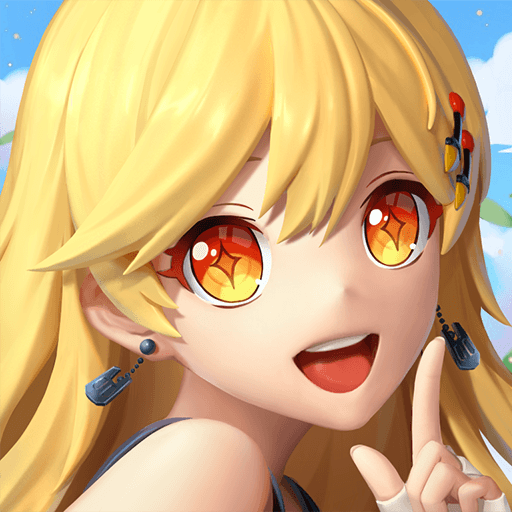 Figure Fantasy is the most fun anyone can have playing with action figures, without actually having to buy the action figures themselves. This title is a gacha RPG centered around a variety of anime-inspired figures that can come to life whenever no one's looking at them, similar to Toy Story, and that can wield a variety of different weapons and skills to fight against other animated creatures in fun and exciting real-time battles. Aside from the combat, the game is also an idle RPG where your figures continue grinding and farming even while you're offline, which makes it perfect for gamers who play on tight schedules.
Gameplay aside, Figure Fantasy is actually a very pretty game to watch, with top-notch 3D graphics, flowy and elaborate animations, and engaging and interesting cutscenes via which its story is relayed. Of course, this means that, in order to run it with acceptable performance, you'd need a good phone, which can set you back a considerable sum of money. Luckily, you can also play Figure Fantasy on PC with BlueStacks , and get the best experience with this game, without having to break the bank.
If you're looking for the best graphics and performance when playing Figure Fantasy, then BlueStacks is the platform for you. However, before you can enjoy your time with this game on your computer, you'll first need to make a few quick adjustments, which is exactly what we'll be explaining in this article.
Optimizing Your Graphics and Frame Rate
The problem with gaming on your phone is that, even if you have the best device currently available on the market, you'll still have to struggle with certain limitations and drawbacks, with the most notable being the fact that you'll have to play on a small phone screen. Moreover, even with the best phone, you'll still suffer from overheating issues, which can accelerate the wear and tear of the device, as well as battery drainage problems.
Simply moving from your phone to your computer can rid you of most of these problems. You no longer have to play on a small screen, you won't suffer from overheating, nor do you have to worry about draining your batteries. Moreover, you can crank your graphics to the maximum and enjoy the best visuals with a smooth frame rate. However, in order to get these settings, we need to make a few tweaks both in the emulator settings, as well as in-game:
Open the BlueStacks settings menu and go to the "Performance" section.

Assign 4 CPU Cores, 4 GB of RAM, and set the performance mode to "High performance". Also, set the FPS slider below to at least 60 FPS. Click on "Save changes".

Launch Figure Fantasy and, in the in-game settings, set the resolution to UHD and activate the High Frame Rate (HFR) option.
With these simple adjustments, your game will look and run spectacularly, far better than you could with most cell phones, and without any of the drawbacks.
Setting Up Your Controls
Aside from granting the best graphics and performance, BlueStacks also has a variety of tools designed to improve the experience of the user, one of which being the Keymapping Tool . With this feature, you can create and customize your own control schemes using your mouse and keyboard. In this sense, instead of having to manually click all over the screen, you can use a variety of keyboard shortcuts to make it much easier for you to win battles and play the game.
To access the Keymapping Tool, you only need to press Ctrl + Shift + A while in-game. By doing so, you'll notice that Figure Fantasy already has a predefined control scheme created by our team, and which covers most of the important functions. With this scheme, you can use your skills in combat with the number keys 1 through 5. However, you can add more functionality to it through the Keymapping Tool screen, by dragging and dropping functions from the rightmost panel. Just remember to click on "Save changes" when you're done in order to preserve your additions.
Play on Multiple Accounts at the Same Time
Though rerolling in Figure Fantasy isn't really recommended due to how long it takes to save up enough diamonds, players can still attempt it through the use of the pre-registration rewards from the game's launch. Moreover, they can make use of the BlueStacks Instance Manager when playing Figure Fantasy, which lets anyone create multiple instances of the emulator, and then use them to access the same game on different accounts simultaneously. The result is that you can play with many different accounts without having to switch them manually, which in turn will let you reroll much faster than on your phone.
To access the Instance Manager, you can simply press Ctrl + Shift + 8 at any time. In this screen, you may click on "New instance" on the lower right to create as many instances as your PC can handle. Afterward, by installing Figure Fantasy on each, you can access the game on all your instances simultaneously, and hopefully speed up the rate at which you can reroll in this game.
A good way to improve your experience with the Instance Manager is through the use of the Instance Sync feature . Once activated, this tool mirrors all the actions you perform on your current instance, across all other active instances. In this manner, you can simply play as you normally would on your main instance, and let BlueStacks handle all your other accounts for you, saving much time and effort that would otherwise have to be spent on progressing manually on each of your instances.
BlueStacks is the best way to enjoy Figure Fantasy on PC: with the best graphics and performance, and a plethora of tools at your disposal.