Game Guides
Final Fate TD on PC Character Guide: Meet your Heroes, Build your Team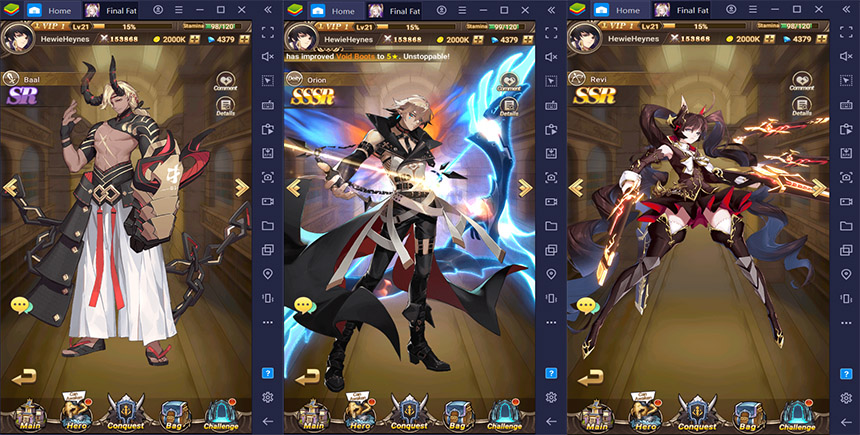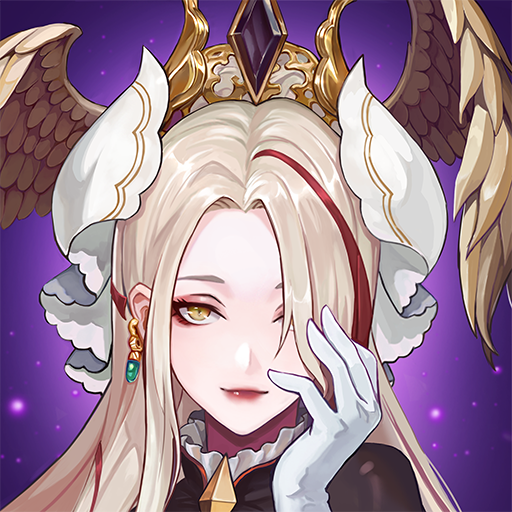 The mystical world of Luna plays host to its fair share of colourful and eccentric characters. Luckily for you, many of them are prepared to fight by your side as you embark on your righteous adventure.
But just as in the real world, every character has their own qualities and quirks. How should you use them? Where can they be best deployed? Who do they work well with?
Let's find out.
Heroic Classes
The various heroes in Final Fate TD are split into five distinct groups, each with their own defining features. The groups are:
Shooters
Enchanters
Mages
Fighters
Deities

Each group has 8 characters in it (1 rare, 2 super rare, 3 SSR and 2 SSSR), except for the deity class which only consists of 4 SSSR characters – Elysia, Eris, Orion and Nero. That makes a grand total of 36 possible characters for your team. But what do each of the classes actually do?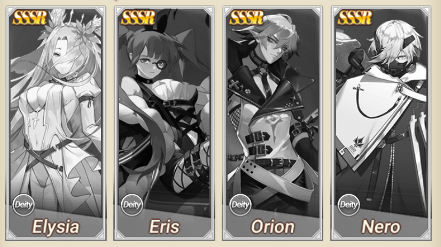 Class Breakdown
Shooters, as you might imagine, shoot stuff. They specialise in ranged attacks which means that they can be placed pretty far into the enemy's warpath and still be able to deal some serious damage.
Enchanters and Mages both employ spells and magic as their primary weapons. This can take many different forms, as is to be expected, and so how they should be played differs from hero to hero and depends heavily on your personal battle strategy.
Fighters are the brawn of your team. When firing from a distance or magically waving your fingers just won't do, the fighters on the battlefield will employ their trademark brute force to get the job done. These characters tend to use close range, melee style attacks that deal heavy damage to single targets, although they can sometimes throw some area damage into the mix too.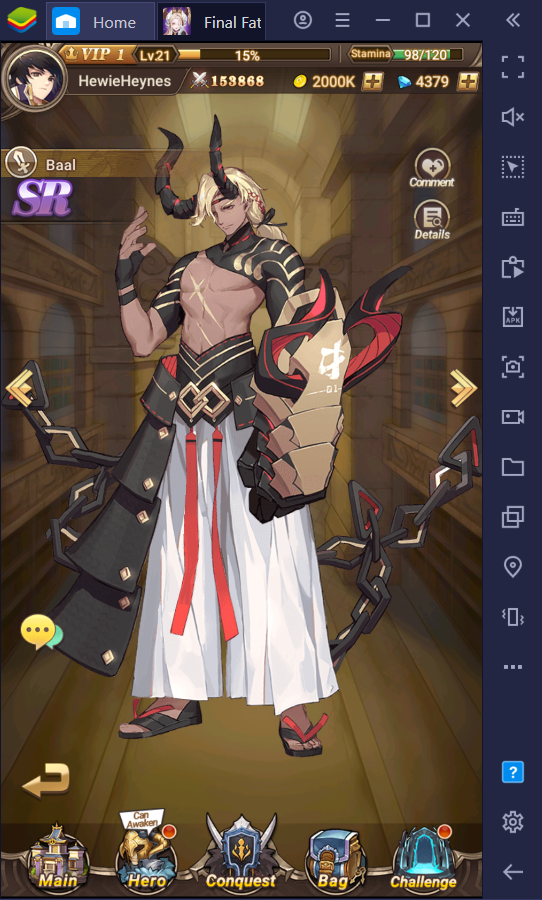 Deities are… well they're gods, with godlike powers and godlike egos. These heroes will rain all kinds of divine destruction down upon your enemies, and they'll look pretty good doing it too. Each deity must be handled in their own way, so it's very much up to you how you choose to deploy them as part of your team. Either way, as long as they are deployed, they should be pretty effective in almost any position on the battlefield. They are gods, after all.
The ways in which you mix and match the different hero categories is totally up to you, and your strategy will probably change as you continue your journey through Luna and the challenges get tougher. Usually, though, a good mix of classes is advisable, so as to combat the various different styles of enemy that will come your way.
Examples from the Pack
To give you a better idea of what we're dealing with, let's take a closer look at a few characters.
Revi (SSR Shooter)
One of the finest gun-toters to walk the lands of Luna, Revi is a force to be reckoned with on the battlefield. Like many of her fellow shooters, she specialises in high damage delivered to single targets. Her base attack 'Repeated Shot' delivers individual shots to enemies in fairly rapid succession.
In conquest mode, once Revi has fired with her base attack 6 times, her 'Suppressive Fire' ability triggers, whereby she delivers a number of massively damaging attacks to enemies within a wide area.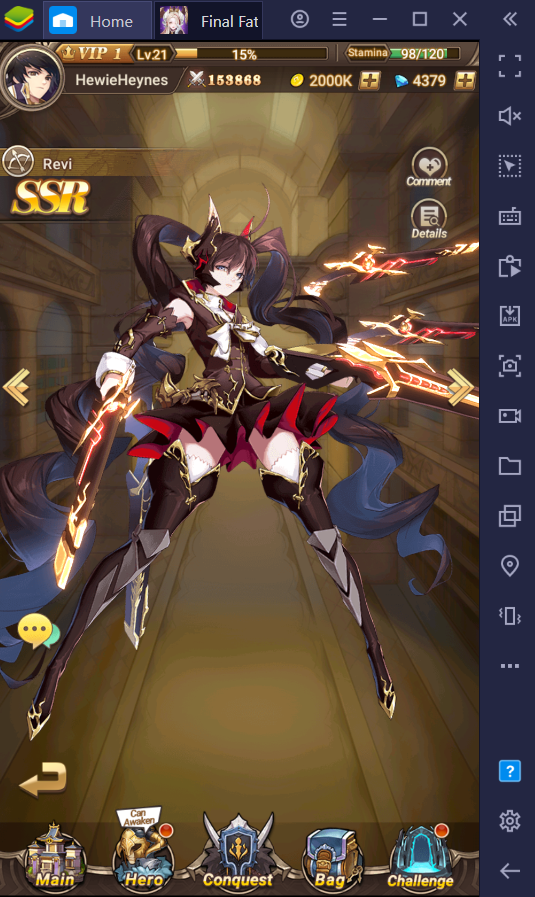 Umbra (SR Enchanter)
Umbra is the curator of the Spirt City Library and commander of an impressive information network throughout the land. In battle, though lacking in the damage department, she provides the valuable service of slowing enemies down with her 'Shadow' base attack. This ability, if Umbra is positioned correctly on the battlefield, allows other, more aggressive heroes more time to pick off demons as they crawl past.
Her conquest mode ability 'Fall of Shadow', which triggers after 18 base attacks, deals repeated and significant damage to all enemies in range. Cleary, she is a librarian who is more than capable of violence, if only on occasion.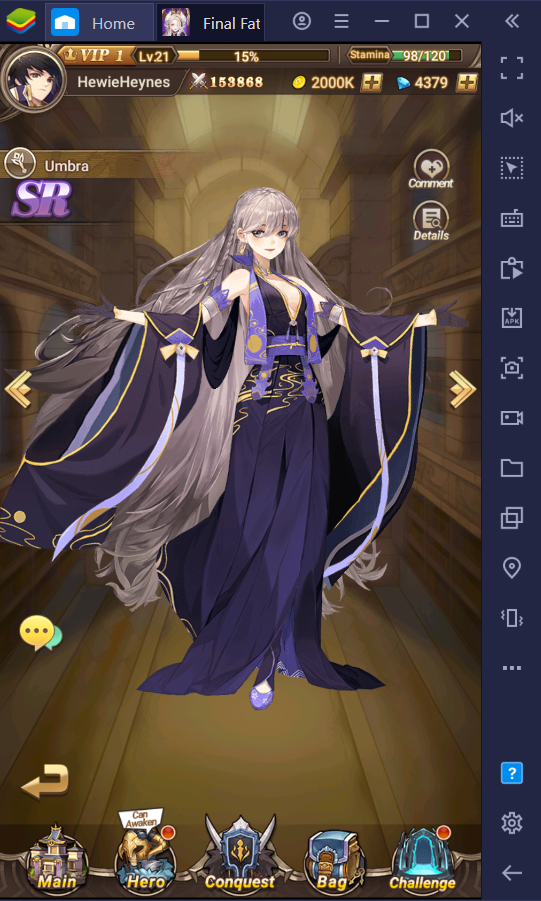 Tara (SR Mage)
A mysterious disciple of the Moon Temple, Tara adds a mastery of the arcane arts to any team of heroes. Though, much like the enchanter Umbra, she is not known for dealing intense damage to her opponents, her utilisation of magic allows her to compensate in other ways. Tara's base attack 'Cycle' deals magic damage to all enemies within an area, using her sheer willpower to smite them down. Her conquest ability 'Thousand Faces' triggers after just 10 base attacks and deals high amounts of damage to all enemies within range, while also slowing them in the process.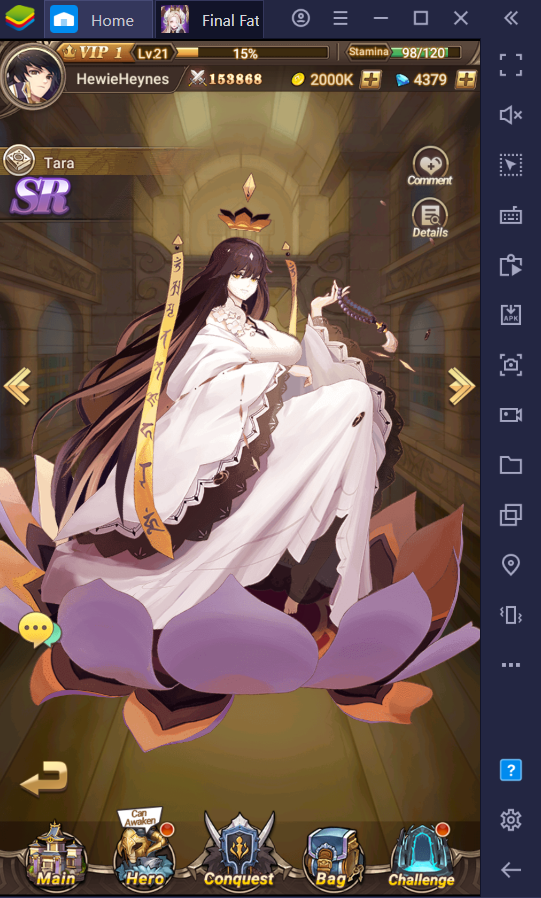 Leopold (SSR Fighter)
One of the best-known fighters around, Leopold is famed for both his covert services to the Imperial Family and his lucrative and successful career as a mercenary. His specialities include dealing tons of damage and then keeping enemies where there are so that he can deal tones of damage all over again. His base attack, 'Spray Rain', serves this purpose well by stunning enemies in an area around him, allowing allies to do their thing and send those demons into the abyss. His conquest ability, 'Tempest', ramps things up a notch, dealing huge amounts of damage to all enemies within range and stunning those who don't die instantly, just for good measure. Oh, and that ability triggers after only 5 base attacks, so this is a tempest that you'll be seeing pretty often!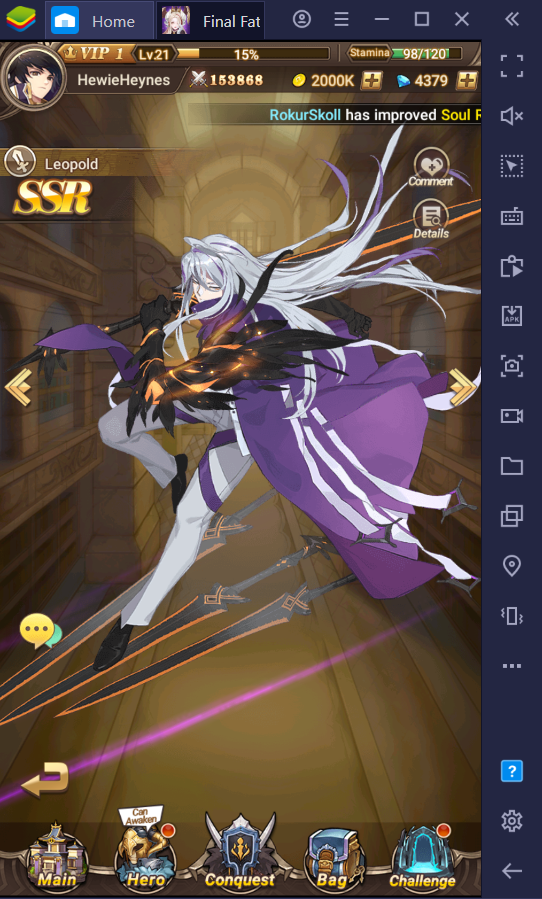 Orion (SSSR Deity)
A bad tempered an unpredictable being, Orion is no stranger to the demons of the void, having fought and suffered during the fourth Void Calamity. He is a tortured deity, solitary to the extreme and yet also stupendously powerful in a fight. His base attack, 'Master Archer', singles out an enemy in range and delivers a might blow to them, setting them alight in the process. After 8 of these shots, his conquest ability 'Phoenix's Wrath' triggers, and Orion proceeds to rain fire down upon his foes, unleashing torrents of damage on enemies within range, burning all in his path. Needless to say, this is not a god you want to be messing with.