Game Guides
5 Most Affordable Characters You Can Purchase in Free Fire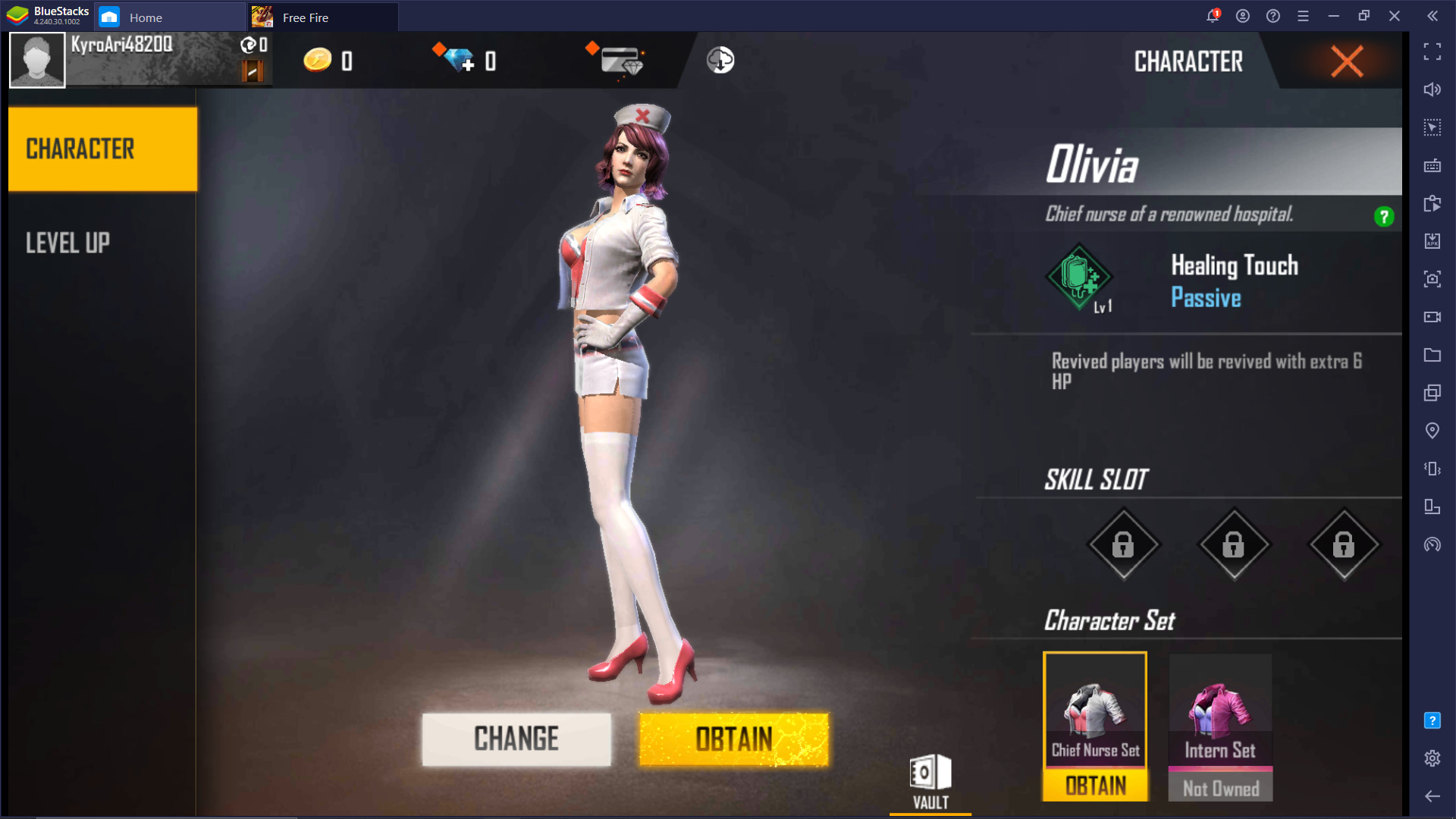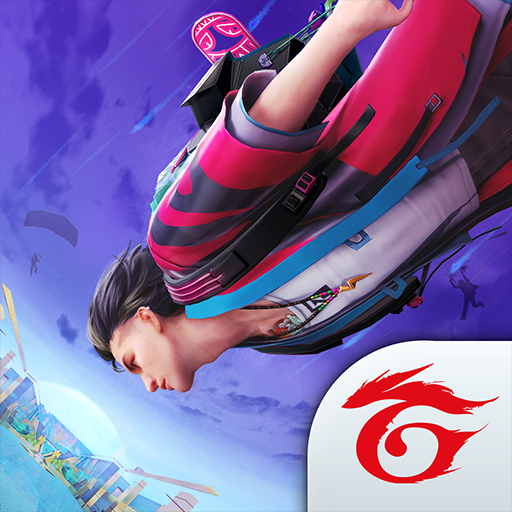 Garena's Free Fire is one of the most played battle royale games on mobile devices and has received Best Mobile Game of the Year, at the Esports Awards 2020. The battle royale can also be played smoothly on PC platforms through the BlueStacks app. The reason behind Free Fire's popularity is the unique features it packs that include a variety of maps, game modes, weapons, and characters- which we will be talking about in this blog.
The game has a total of 34 characters and other than the default characters- Nulla and Primis, each character has one unique ability. Free Fire Characters can be purchased using gold coins or diamonds. To get good at the game, you need to choose the right character that suits you. Hence we have made a list of the five bang-for-buck Free Fire characters you can purchase if you are new to the game and only pack a few gold coins.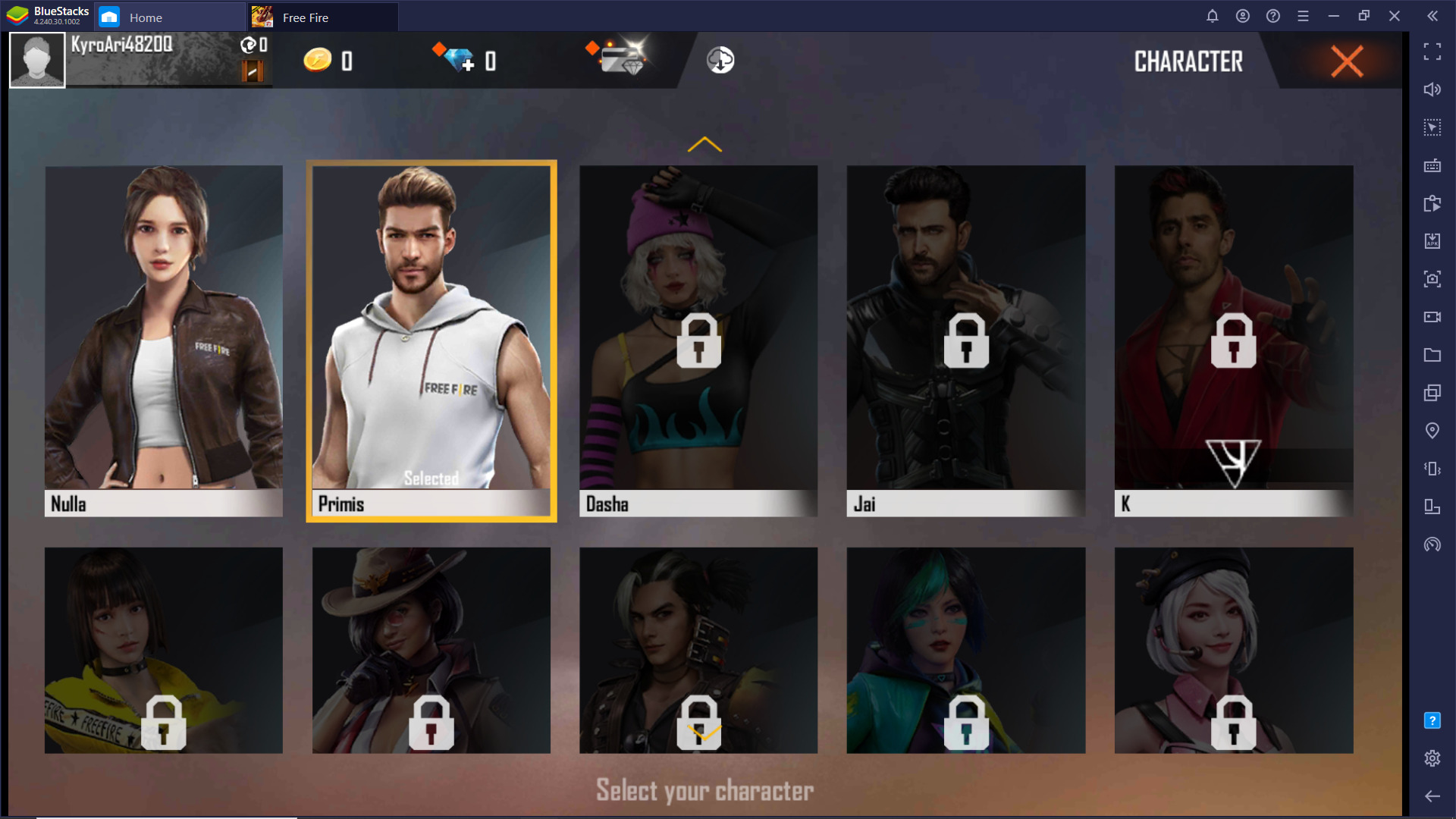 Nikita
Nikita is for those who play aggressively and keep on racking kills as Nikita's unique ability 'Firearms Expert' lets her reload Sub Machine Guns (SMG) 4% faster. SMGs have a high fire rate and are ideal for close-range combat.
Nikita's in-game description reads- "She is a professional bodyguard who is assigned to protect and escort Carolyn and is also the daughter of the chairman of the Free Fire's organization."
Nikita can be purchased for a total of 2000 gold coins or 199 diamonds and is suitable for those who practice a more aggressive style of gameplay in Free Fire.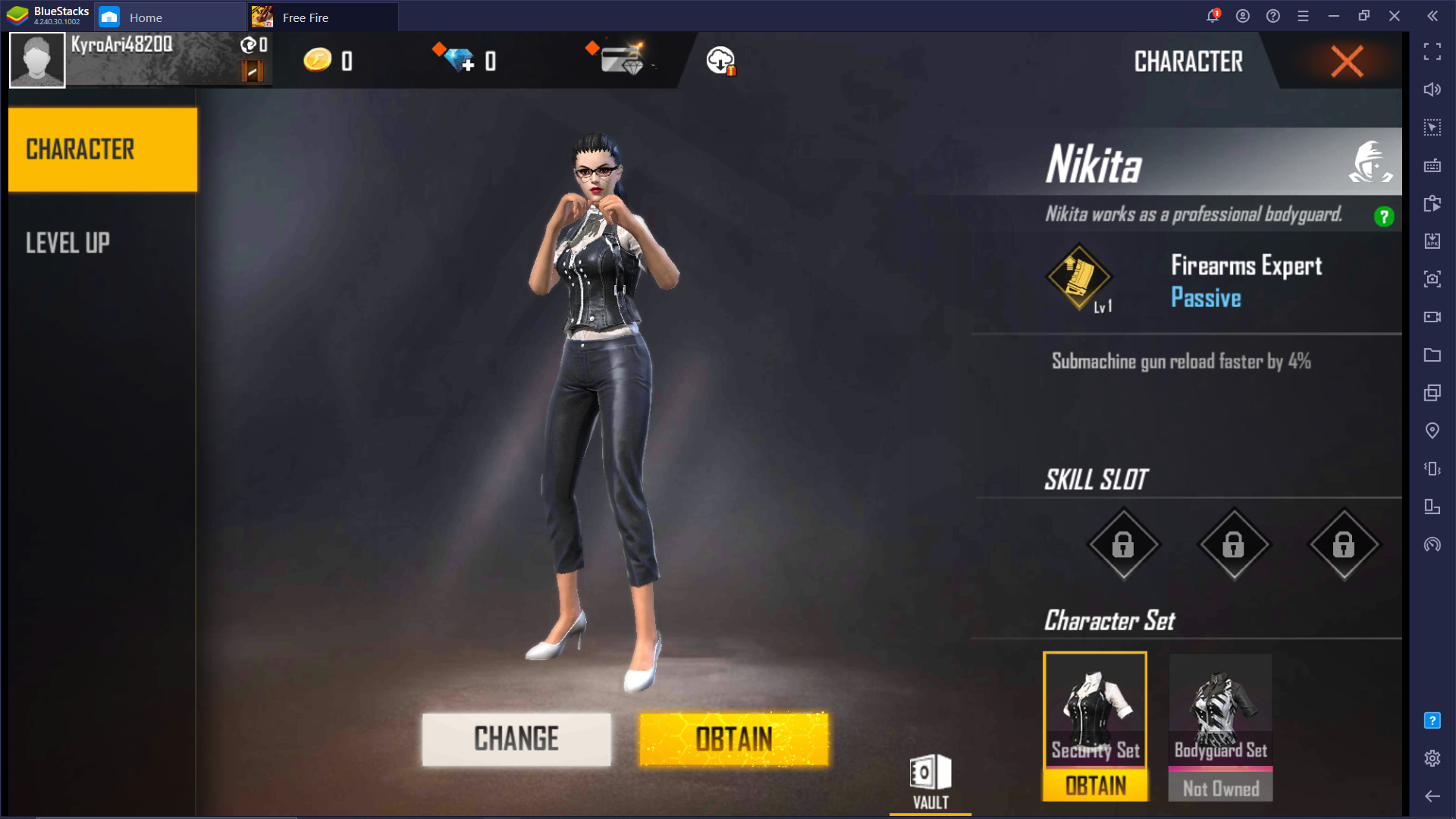 Kelly
Kelly is your go-to choice if you want to get movement advantages over your opponents as Kelly's unique ability 'Dash,' increases her sprinting speed by 1%. This ability can help you dodge enemy bullets easily as you will be able to strafe much faster.
Kelly is one of the earliest characters of the game. Her in-game description reads- "Also known as Shimada Kiriko, Kelly is a high school sprinter who loves to run and can always be seen on the track."
Kelly can be purchased for a total of 2000 gold coins or 199 diamonds and is suitable for those looking for movement perks.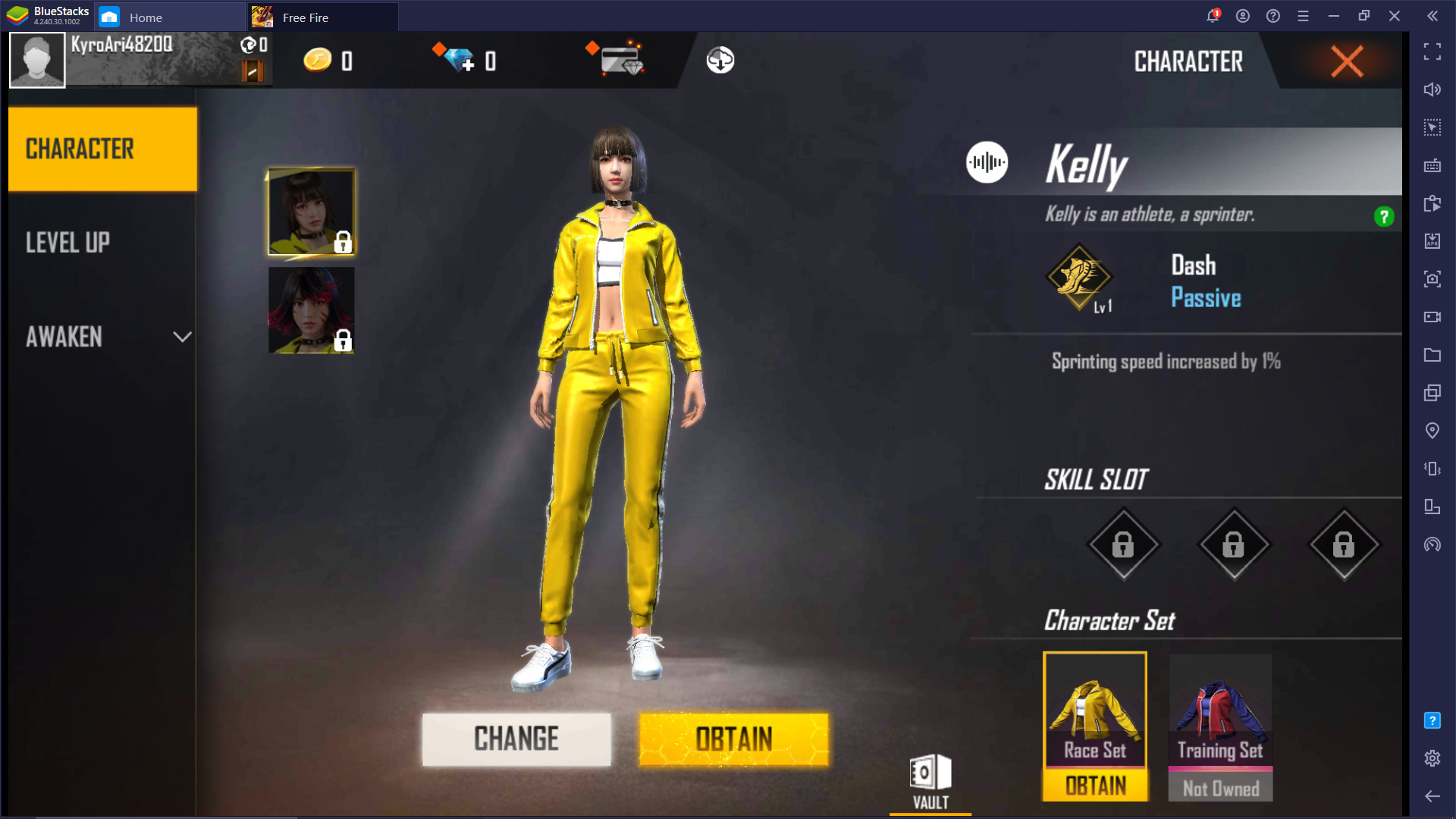 Ford
Ford should be your pick if you prefer to drop on outer locations of the map and play safely, as Ford's ability called 'Iron Will' decreases the damage you receive for being outside the zone by 4%, allowing you to race to the far spawned safe zone without losing a considerable amount of health.
Ford is also one of the OG of the game. His in-game description reads- "Ford is a former Navy officer who has his own set of secrets. Ford is very resilient, and the only person who can make his determination waver was probably her."
Ford can be purchased for a total of 2000 gold coins or 199 diamonds and is suitable for those who prefer to go low key in terms of combat.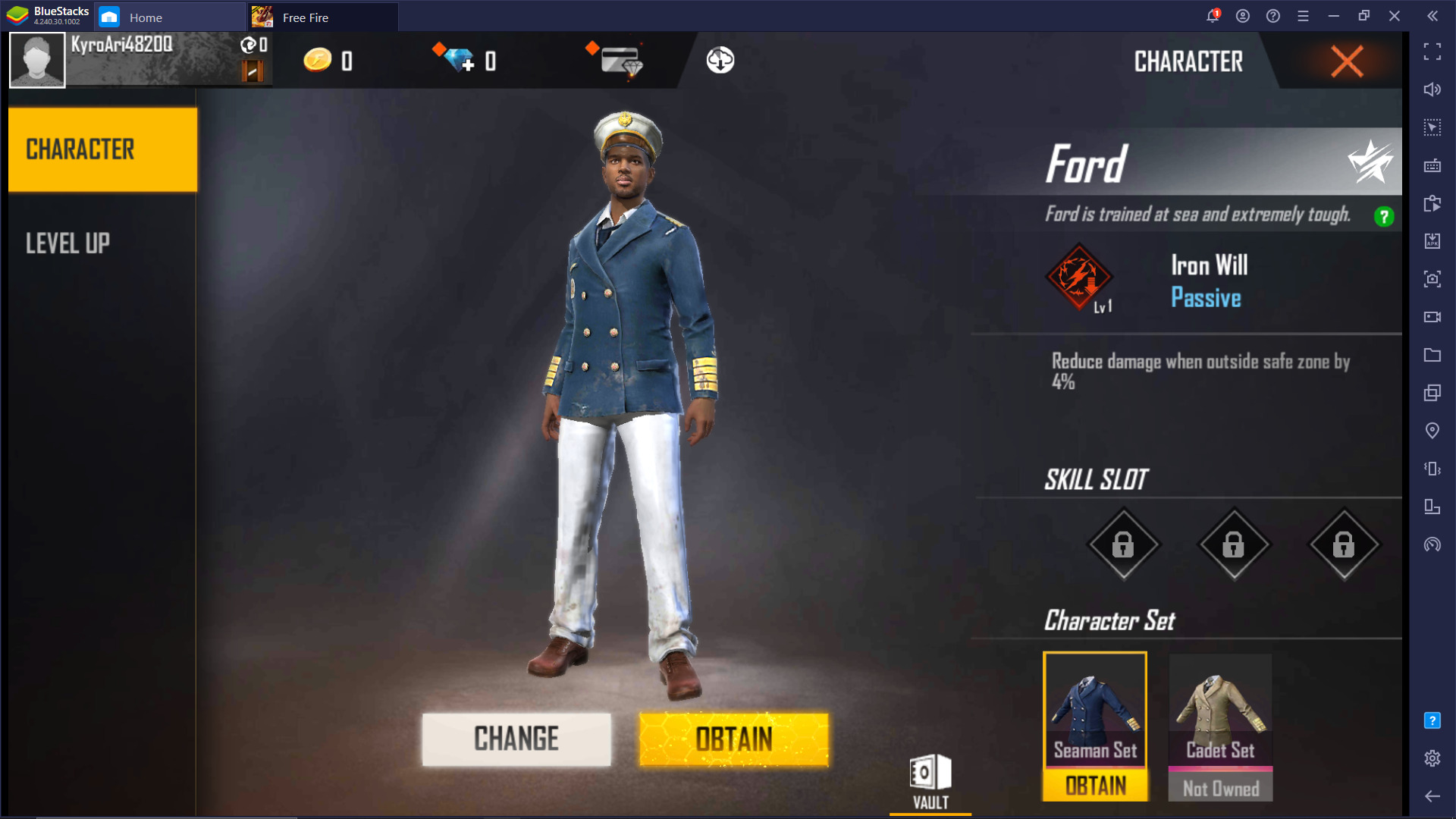 Olivia
Olivia is best-suited for those who prefer playing as a support and mostly stay out of combat, but at the same time provide utility to the teammates, as Olivia's ability called 'Healing Touch' gives 6 extra HP to the teammate she revives.
Olivia's in-game description reads- "Olivia was a nurse, and nursing and caring for others brings her happiness. Patients saved by her healing touch gain an inexplicable strength and confidence in life."
Olivia can be purchased for a total of 2000 gold coins or 199 diamonds and is suitable for those who are looking to play a support character.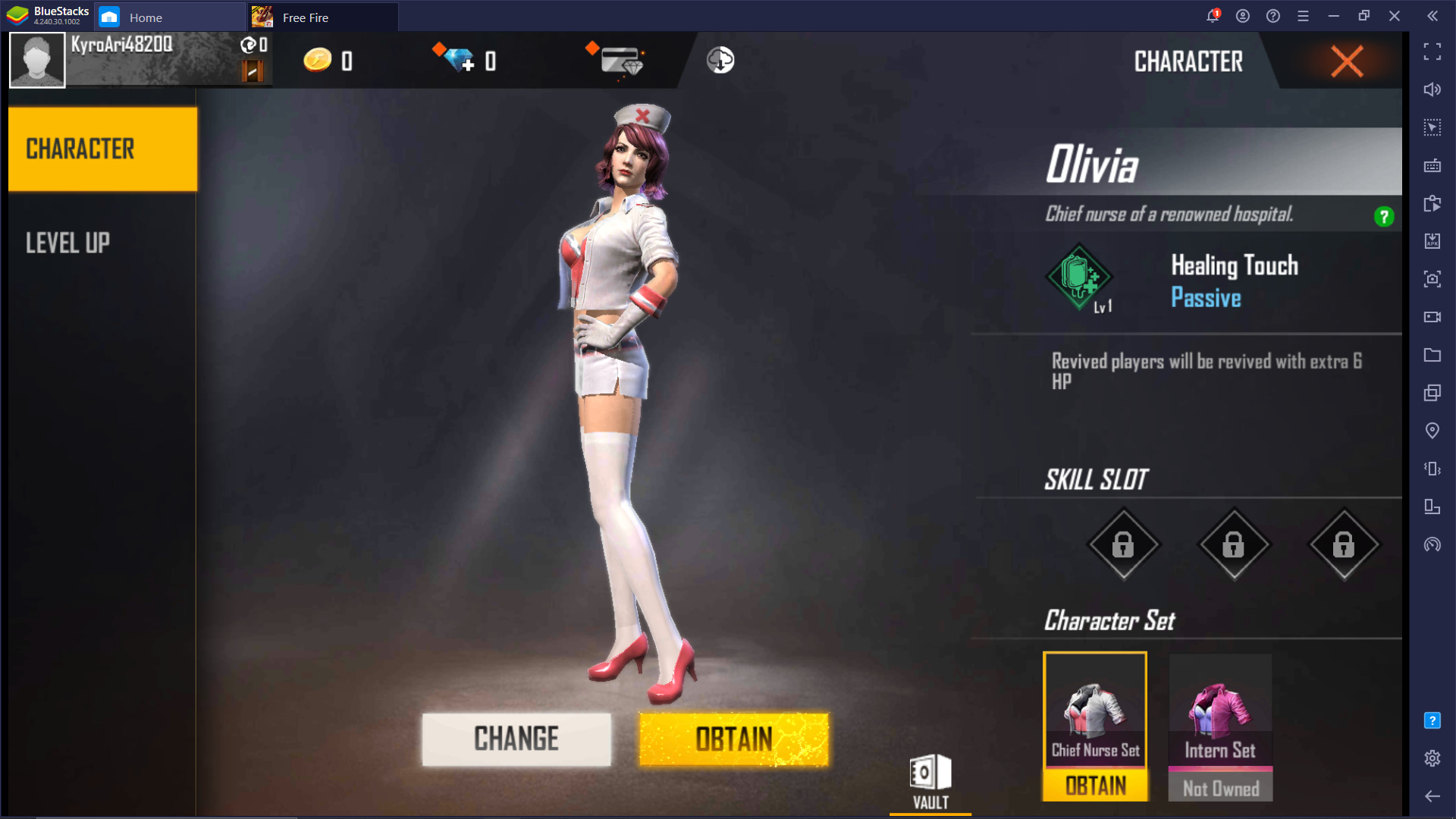 Hayato
Hayato is one of the most popular characters in the game and is the best choice for newcomers looking for a character that rolls out heavy damage, as he comes with a unique ability called 'Bushido,' which increases armor penetration by 7.5%, with every 10% decrease in maximum HP. The increased armor penetration reduces kill times.
Hayato's in-game description reads- "A kid from a legendary Samurai family who has a secret nobody can know."
Hayato is a little more expensive compared to other characters on this list. Hayato can be purchased for a total of 8000 gold coins or 499 diamonds and is perfect for killing opponents quicker than usual.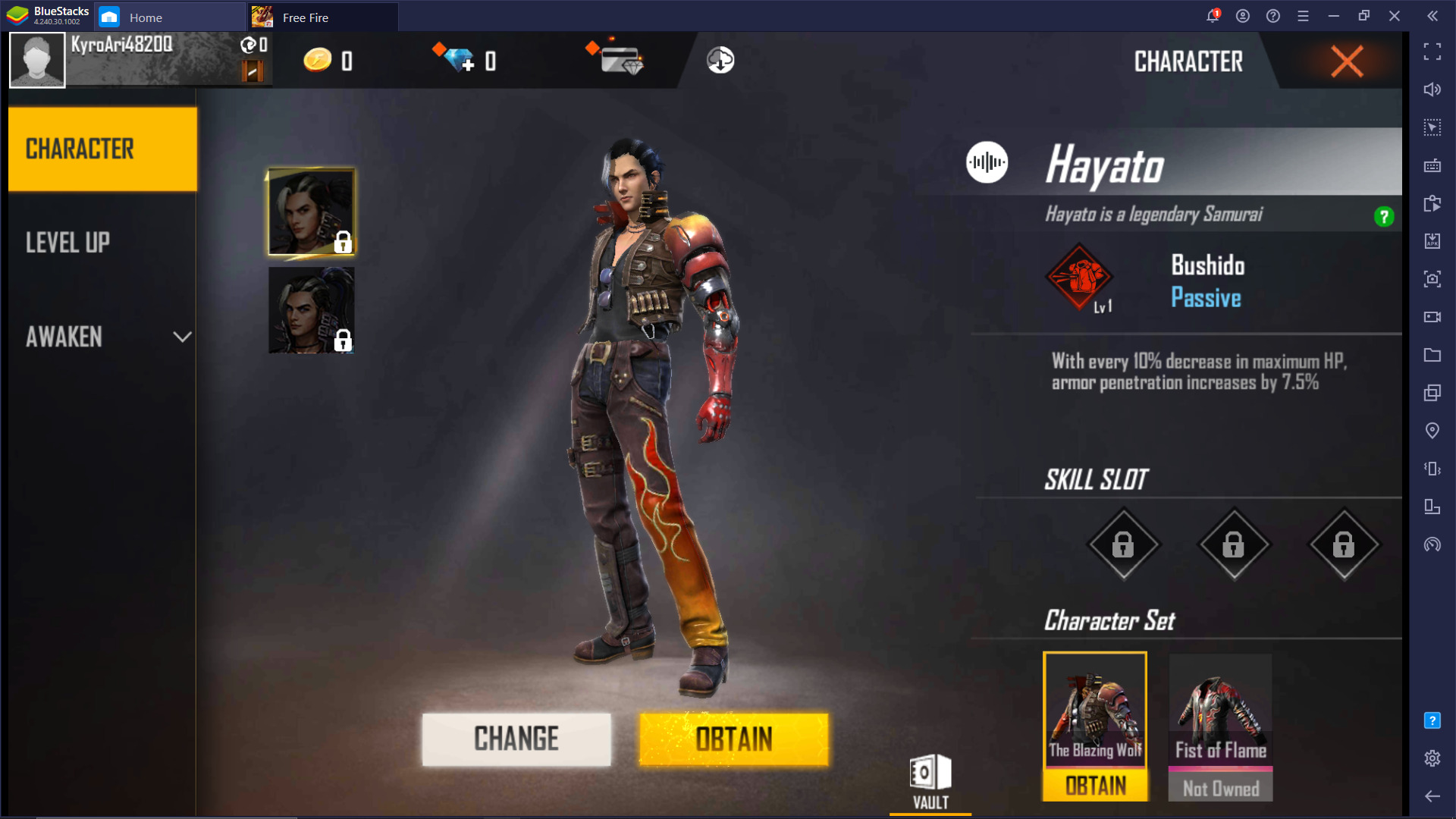 Do you want to play other mobile shooting games like Free Fire on your PC? Download BlueStacks, one of the most powerful platforms for running mobile games on PC out there, compatible with a wide variety of games, as well as numerous tools and features that can significantly improve your experience when gaming.
There are two currencies in Garena Free Fire: Diamonds and Coins. Diamonds are the premium currency and are acquired by spending cash. You can purchase a minimum of 100 for $0.99 (£0.99) and a maximum of 5,600 for $48.99 (£48.99). On the other hand, Coins are the primary currency that can be purchased with Diamonds and can be acquired through Daily Rewards, Activity Missions, In-game events, Matches, and Season Rewards in Free Fire.