Game Guides
Free Fire Character Guide: Skyler Can Rip Through Gloo Walls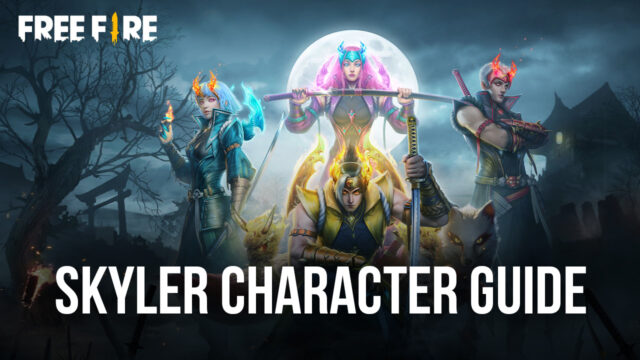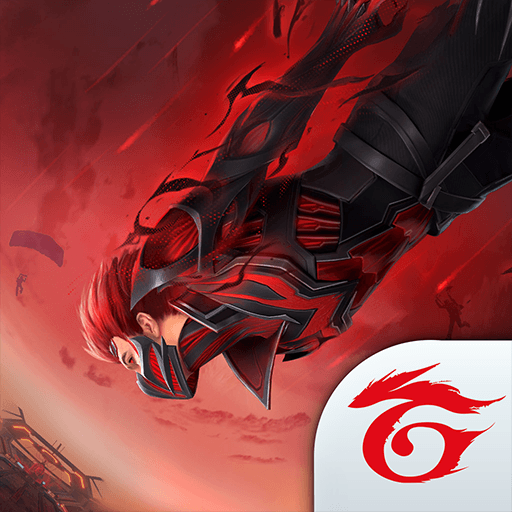 Every new addition of a character in Free Fire pulls the attention of every player who's serious about ranking. This character system of the game has made it one of the most intensive battle royale games ever. Free Fire has 39 characters as of now and most of them have passive skills. Each character in this game has some sort of skill that can either boost up your stats or give you a sort of advantage in your games. Over the updates, new characters have been coming along in the game and some of them have been very meta breaking. The most recent character addition that was very well received and did make a huge impact in the game was Chrono with this Time Turner ability.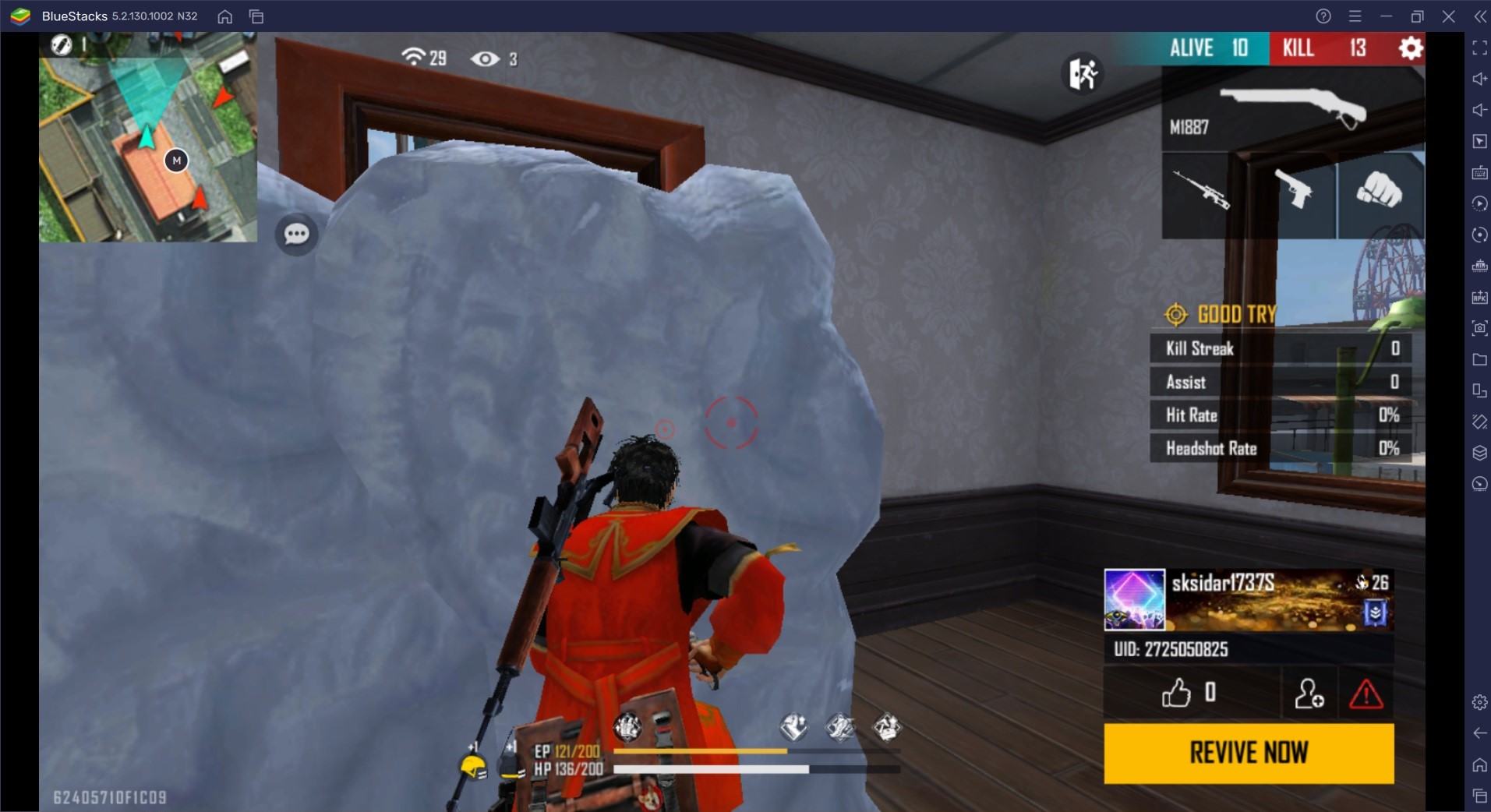 Before Chrono arrived the character that was making a ton of noise in the game was Alok. However, this time a new character has arrived and players haven't actually noticed its full potential. Skyler is the new addition and his ability Riptide Rhythm has been making players dance around their enemies, literally. Before the guide begins, let's understand the whole character skill system of Free Fire. Basically, there are 39 characters in the game and each has a skill or ability that makes them unique. Some character skills are going to increase your movement speed while others are going to help you gain HP after each kill. These skills are then divided into two categories, Active skills and Passive skills.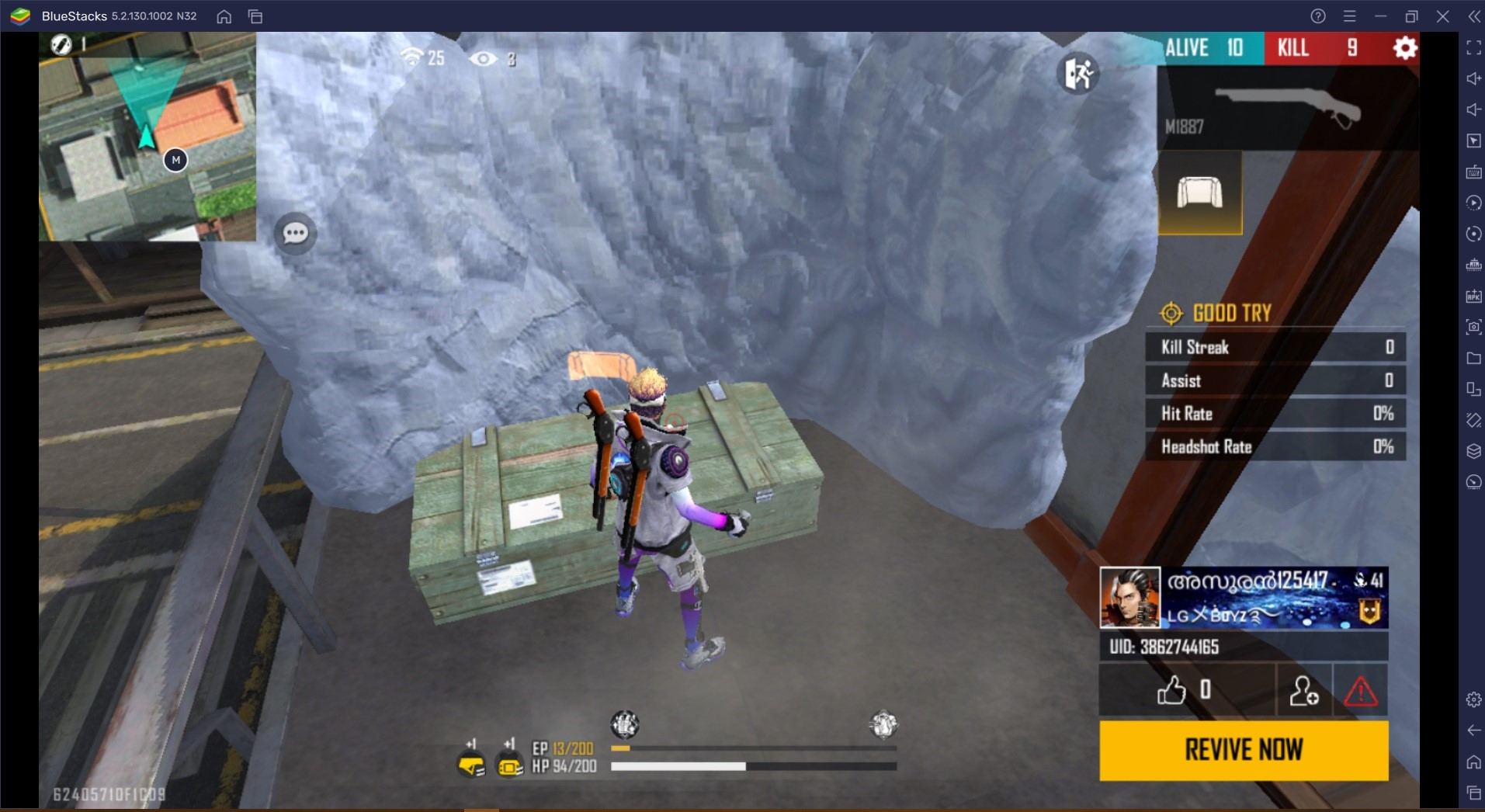 Active skills are the most powerful skills in the game and grants the user some very special and powerful ability that will help them in their fights, case in point being Chrono's Time Turner. An ability that will generate a blue circled shield around you that can block 600 damage and grant you a huge boost in movement speed. Free Fire allows its players to have four skills together at a time. Out of those four skills one of them has to an active skill. Only one active skill is allowed per character skill combination. The rest will be passive abilities and out of these four, one will be skill of your base character.
So if you're using Skyler, and he has an active ability then you can add three passive abilities on him. However, there is no rule on how many passive abilities you can have, so you can make your skill combo only with passive skills. Now that you understand how skills work in Free Fire, let's dissect Skyler.
Skyler in Free Fire
When gloo walls arrived in the game, they changed the way players fought with each other. Free Fire allowed all players to have gloo walls on them as a sort of temporary cover from their enemies. These ice walls can take a lot of fire without getting destroyed and gave players a really good cover from their enemies. Gloo walls can block enemy's line of sight and can be used in multiple ways to either run away or to confuse the enemy. The only problem now was that there were not a lot of characters in the game that had skills focused around destroying gloo walls. When an enemy has holed themselves with 2 or 3 gloo walls then it becomes really frustrating to deal with them.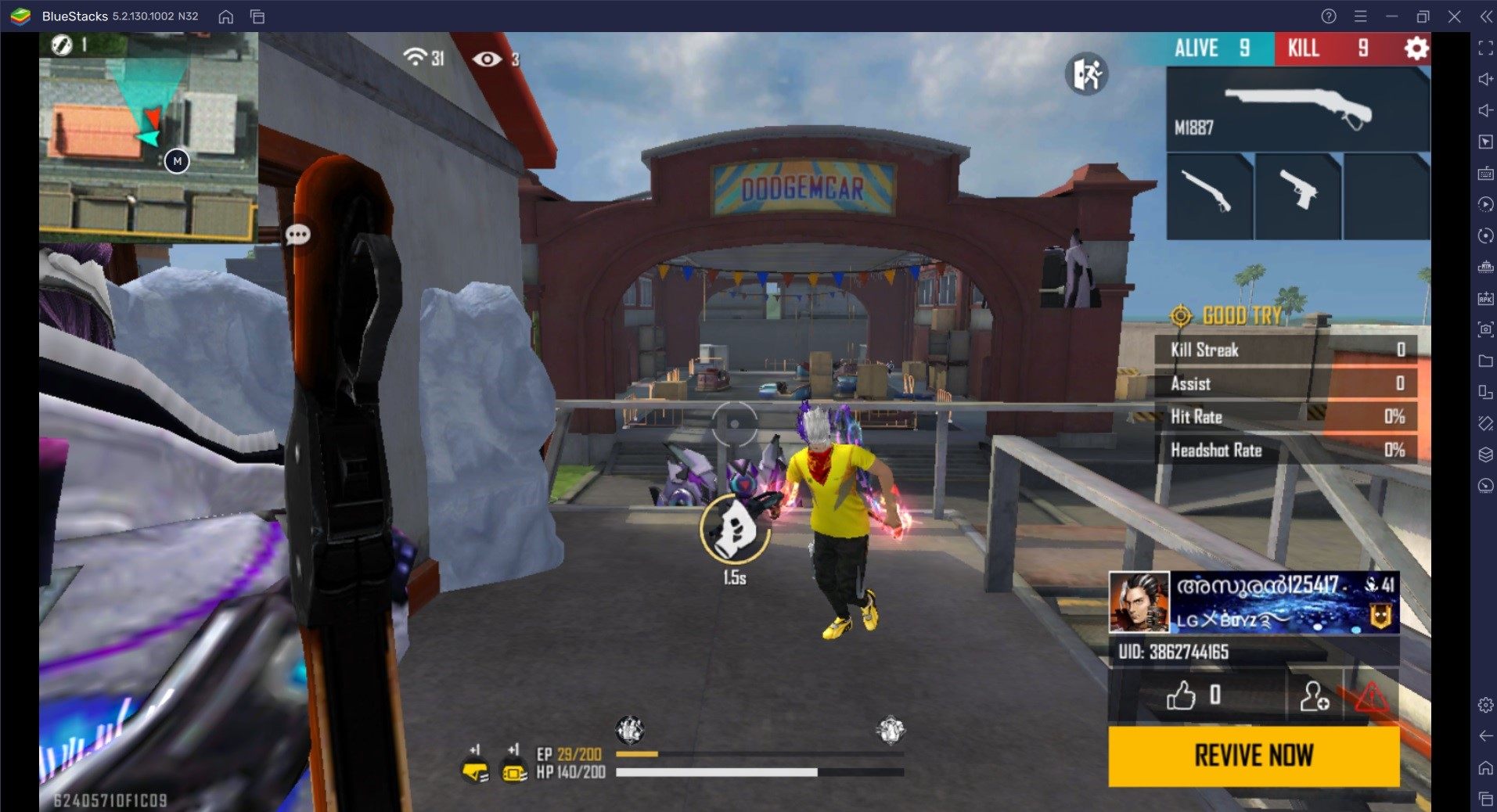 That is not to say that the game hasn't added anything to help with the gloo wall menace. The M82B is a rifle that is known as the anti-gloo wall gun in the game. But these additions pale in comparison to Skyler and his ability Riptide Rhythm. This ability works in two ways and can be said to have two abilities in one. One part of this skill is the sonic wave that Skyler fires at the press of a button. This sonic wave will destroy 5 gloo walls in its path and needs a cooldown of 40 seconds. This is roughly the amount of time for most active skills. There are some limits to this ability as well. First is the distance of the gloo walls from the origin of the sonic wave. So at level 1 you can only destroy 5 gloo walls which are under 50 m from your center with the cooldown time of 60 seconds.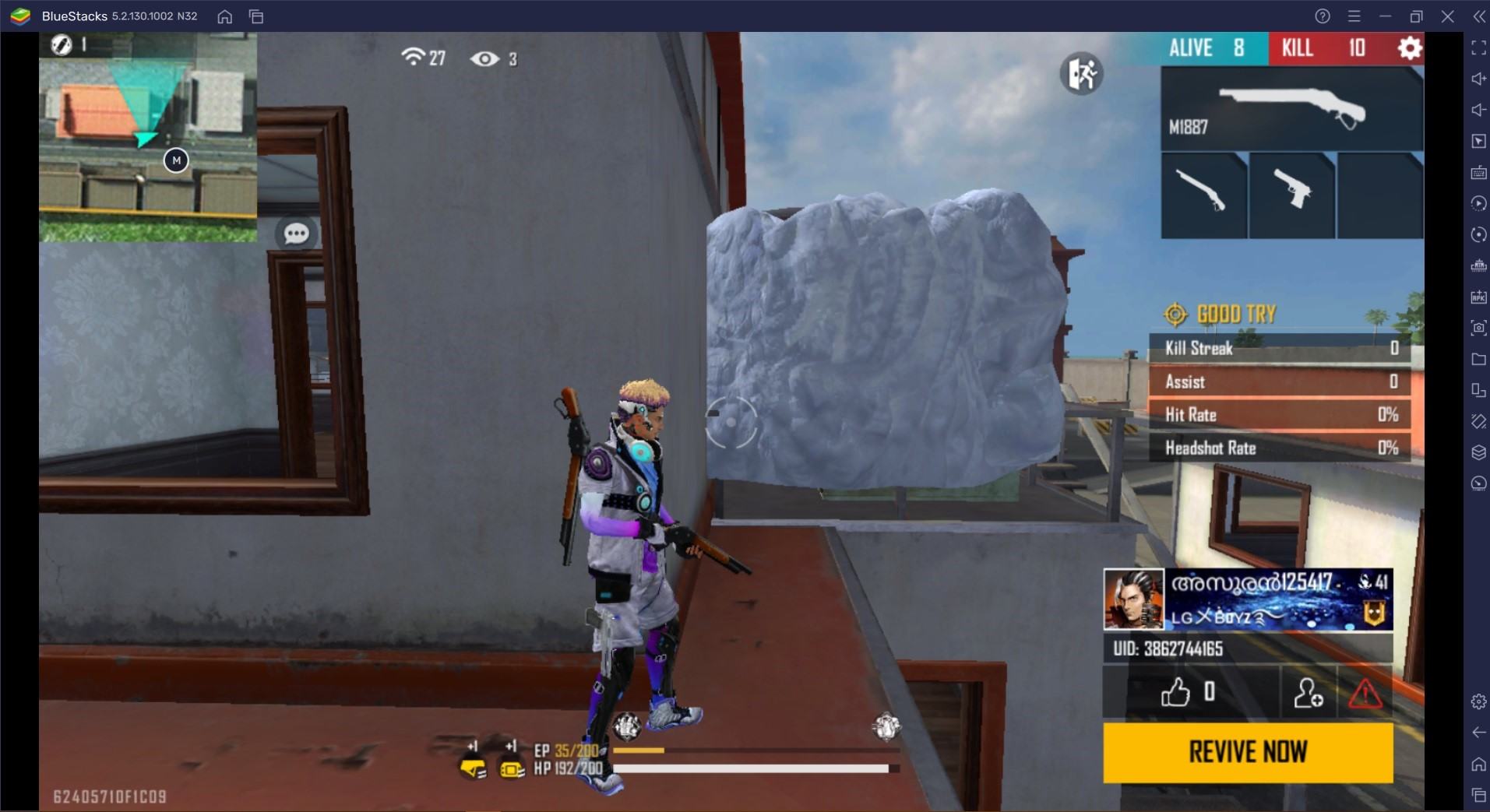 As you upgrade the levels your distance of destruction increases and your cooldown time decreases. So at level 6 which is the maximum level, you will be able to destroy 5 gloo walls within 100 m of the sonic wave with a cooldown of 40 seconds. This is one part of the Riptide Rhythm ability in Free Fire. This is why Skyler has started becoming so popular in Clash Squad games. In that game mode, you will be using gloo walls every few milliseconds and a character that can destroy them will come in handy when you want to go after an enemy hiding behind 3 gloo walls. This is one part of Riptide Rhythm skill. The other part has to with HP and if used correctly you won't even need to use a med kit in the game.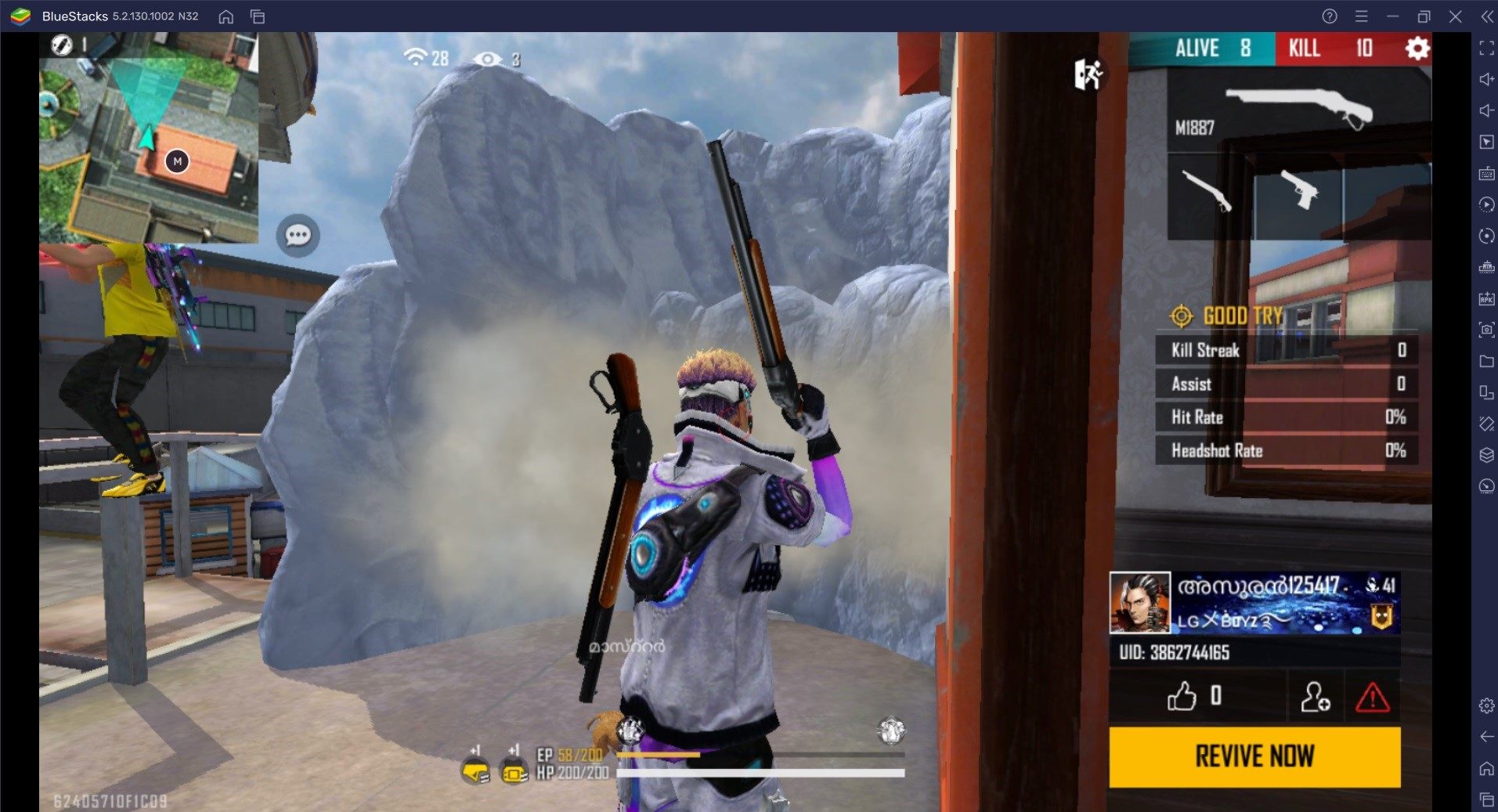 Another part of this ability grants the user some HP whenever a gloo wall is deployed. So if you use a gloo wall you will get some more HP with Skyler's ability. At level 1 you will get only 4 HP per gloo wall but at the max level you will get 9 HP. It may not seem like much of a boost when you consider the fact that med kits can restore your HP too and way more than just 9. But you will be using gloo walls constantly in your fights to confuse your enemy and since there is no limit on the amount of HP you can recover you will have an endless supply of HP constantly. With Skyler, you can use the pet Mr. Waggor in your Clash Squad games to have a gloo wall ready every 100 seconds. You can also use the pet Robo to get stronger gloo walls and make Skyler the gloo wall warrior.