Game Guides
Free Fire Guide BlueStacks Edition: Start Taking Dragshots with Ease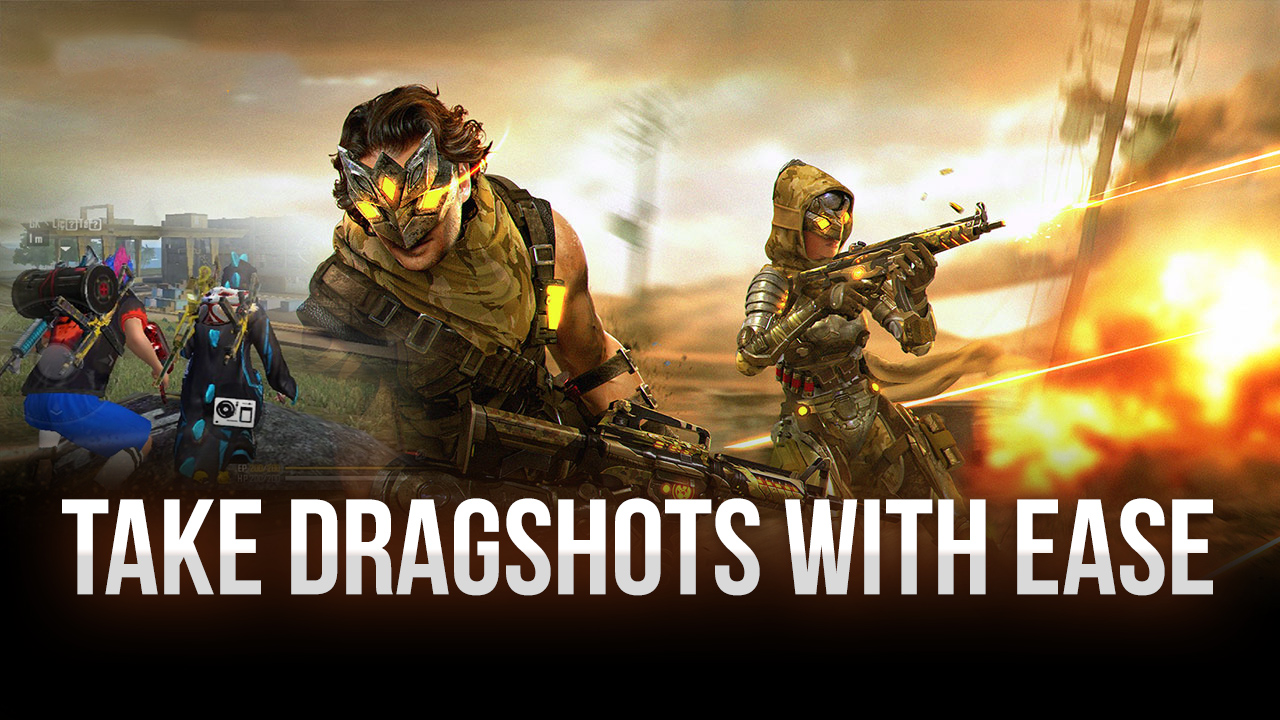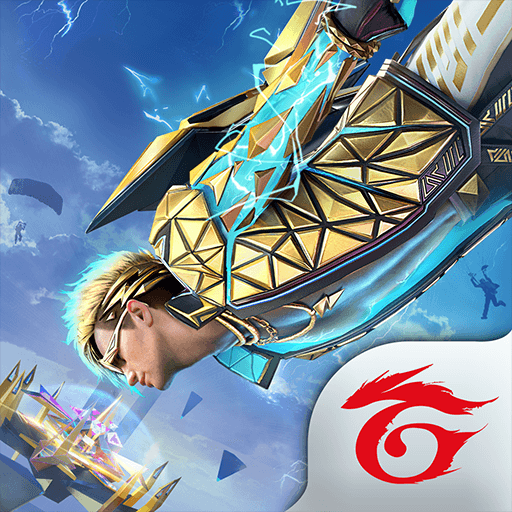 Garena Free Fire has become one of the most popular mobile battle royale games in the world. From having in-game events featuring famous Netflix series Money Heist to adding playable characters based on popular celebrities all over the world, it has established itself truly as the battle royale of the masses. Not many know this but it was Garena Free Fire who brought battle royale to Android along with another game called Rules of Survival.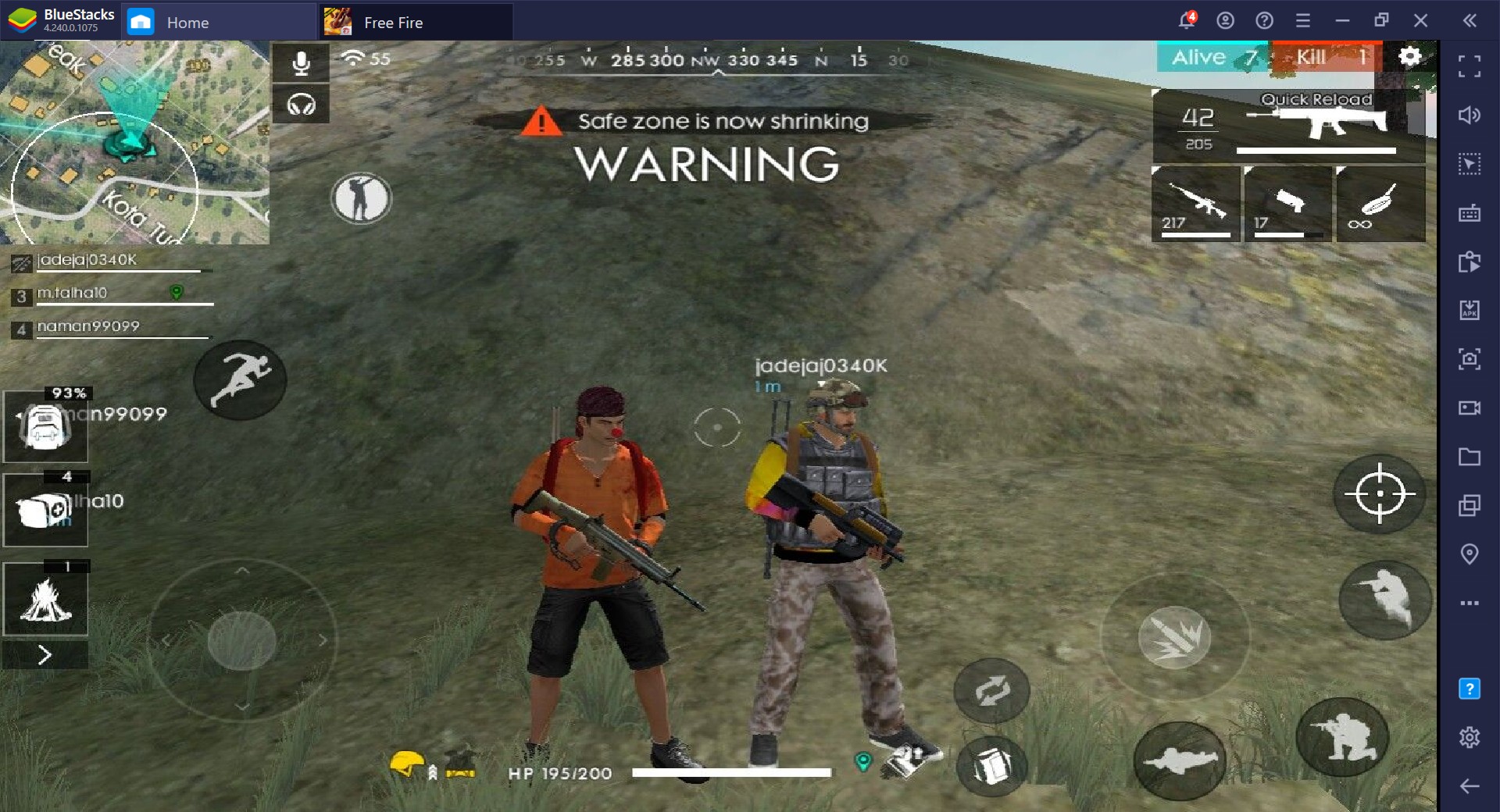 This is one of the major reasons why many PUBG Mobile players say that Free Fire is a clone of PUBG PC. Surprisingly enough Free Fire is actually differentiated enough from PUBG to be its own game. Unlike many other games that it has been compared to Garena Free Fire is a completely original game based within its own world and has a cohesive storyline and worldbuilding to keep the rest of the competition in check.
The Story of Free Fire
The story of Free Fire is interesting albeit not a happy one. A few people from different backgrounds and countries were one day kidnapped by an organization named the FF. The organization brought these men and women to an island and told them that only one of them will be going back home. Sadly not all the people present on the island were kidnapped. Some came there out of their own accord hoping to win some booyah bounties. The FF does human experiments on all the people present on the island and because of the trauma, many of them have lost their memories. Now all these men and women have left to do is to stay alive and fight it out so they can finally go back home.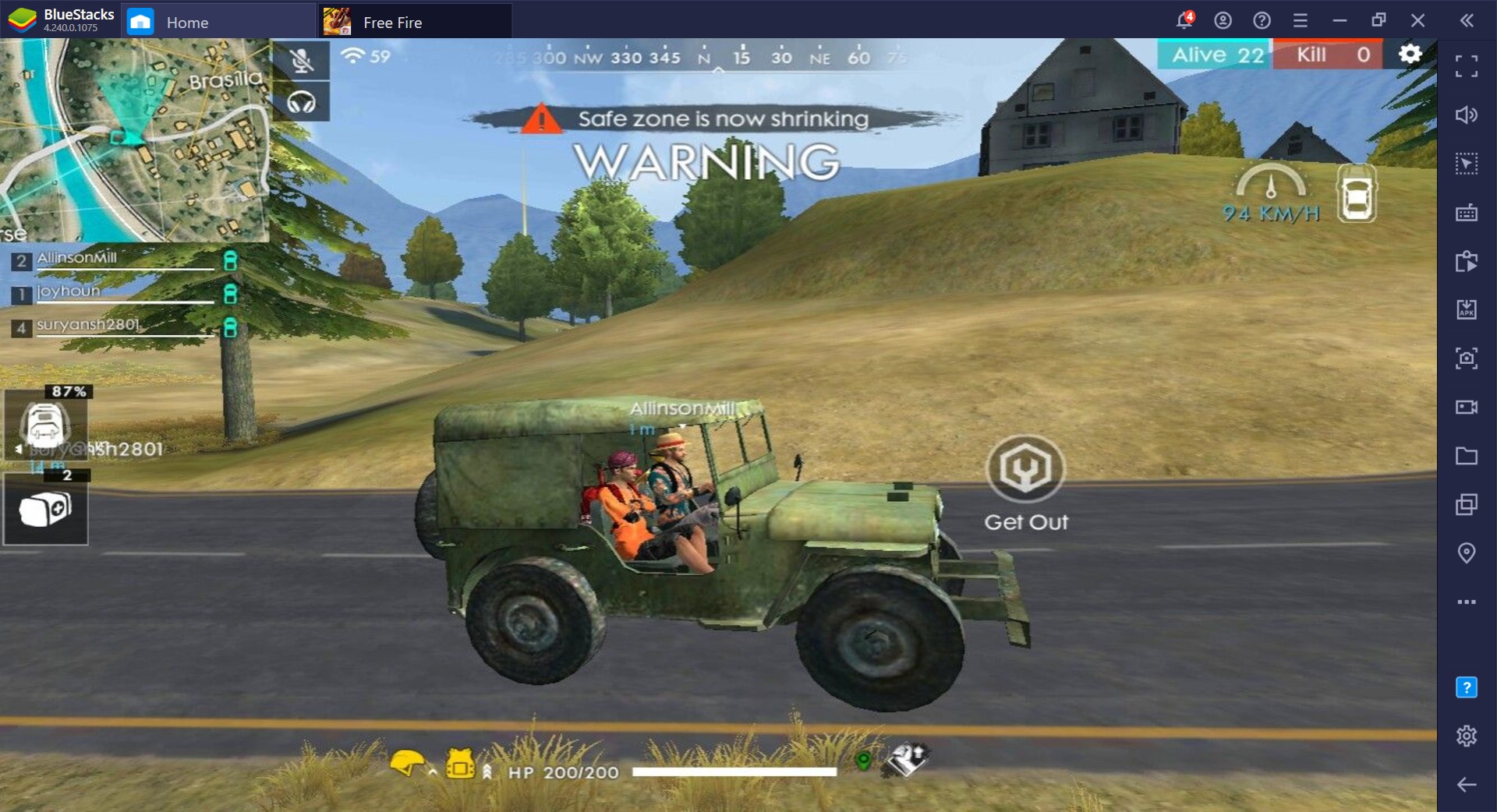 Just from the storyline of the game, one can decipher how Free Fire operates. Those playable characters are the same men and women who were kidnapped by the FF. The more players play the more memories they can unlock for their characters. Fighting to stay alive translates to battle royale and the island itself is the map of the game. This is exactly what a cohesive storyline looks like.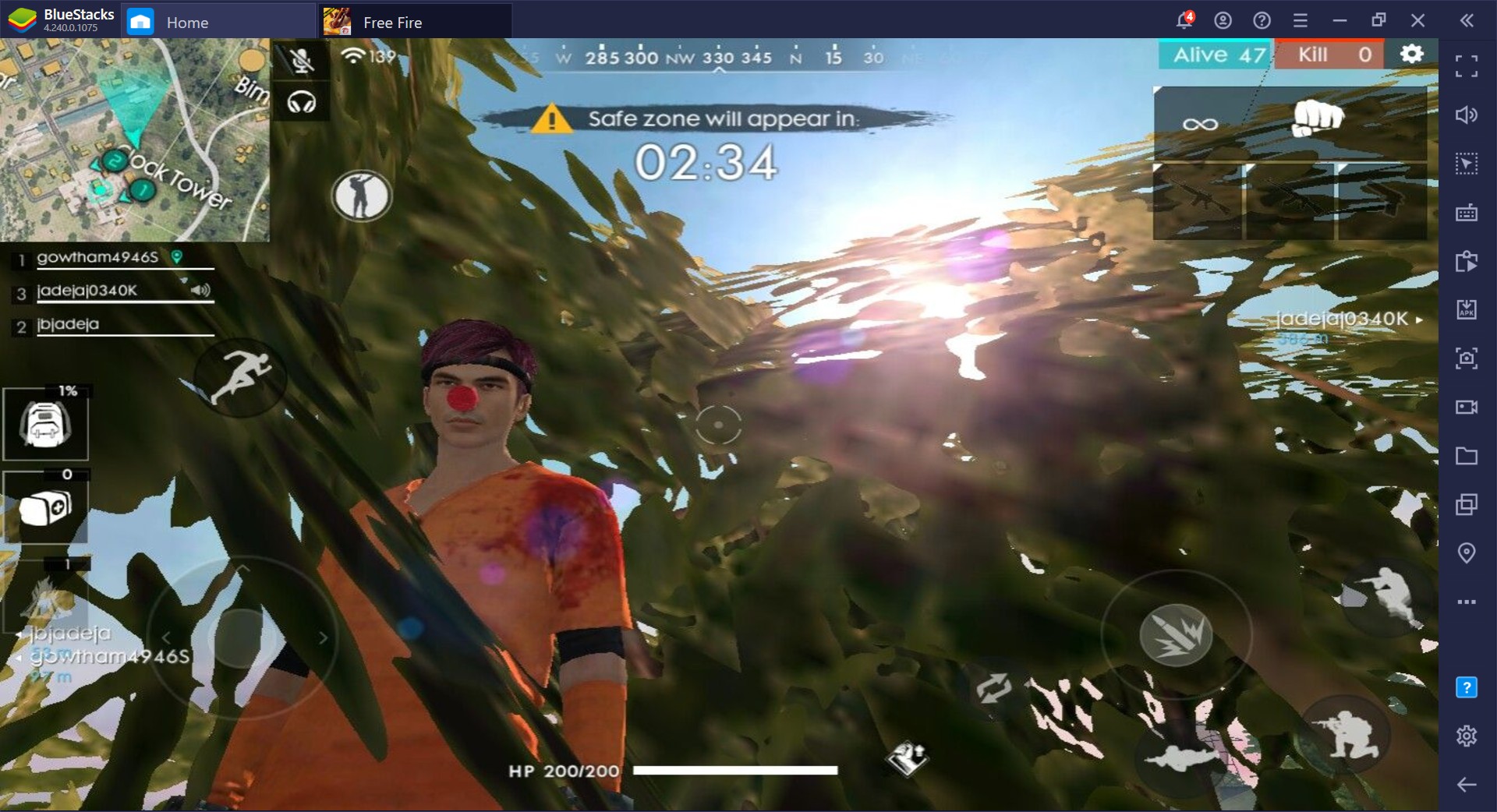 Free Fire is a mobile battle royale but that does not mean you can't play it with a keyboard and mouse just like you play your other games on PC. You can easily play Free Fire on BlueStacks without any hiccups. The devs of BlueStacks have optimized to such a degree for Free Fire that you won't need to do anything more than just downloading and installing BlueStacks on your PC and then installing Free Fire in BlueStacks. That's it. It is as easy as downloading a game from Steam on your PC.
Free Fire Drag Headshot Guide BlueStacks Style
Headshots are killing shots in Free Fire and there are many ways to take them that are beyond target practice. One of the methods is what we call Situp headshot. As funny as the name sounds it actually works and is a super-easy way to make each shot a headshot. To do a situp headshot correctly you need to follow the movement pattern of Sit, Open scope, stand, and fire. Each of these movements needs to be done one after the other. In a scenario where you encounter an enemy player just use a gloo wall and then follow the movement pattern as laid out above. Just Sit, Open scope, stand, and fire.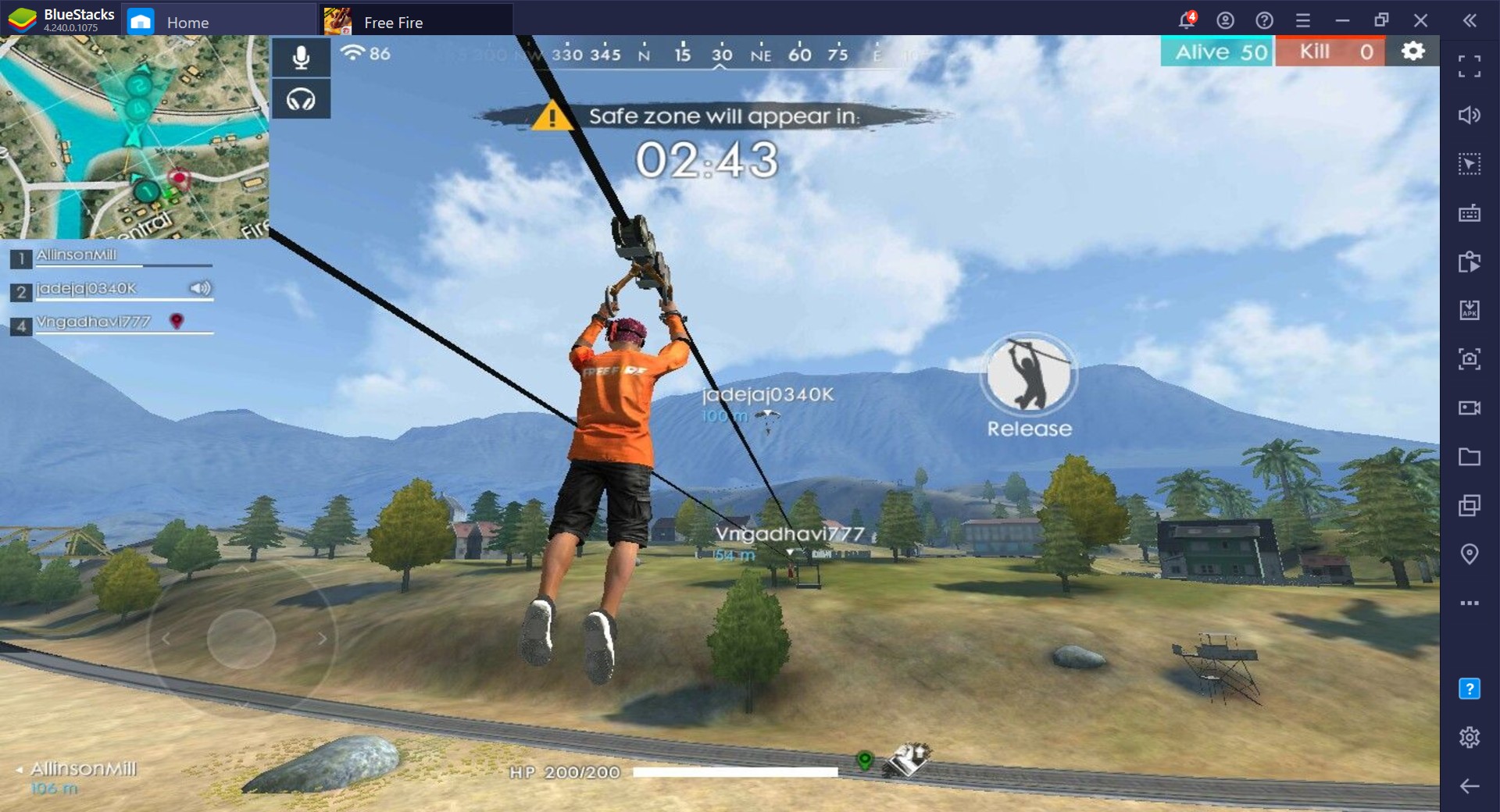 Another way to guarantee your bullet is a sure shot headshot is by doing what we call Prone Up Headshot. Yes the names are uninspiring but we were short on time and technically it is a prone up headshot. This method is a little bit difficult since it requires you to loot either a Dragunov or M1887. Once you have either of these two weapons proceed to follow these steps when you find an enemy or an enemy finds you. Press the prone key on your keyboard then as soon as your character starts to go prone just aim your crosshair at the enemy's leg and fire. This is one of the more difficult steps so remember to put the practice in before you start doing it in a real match.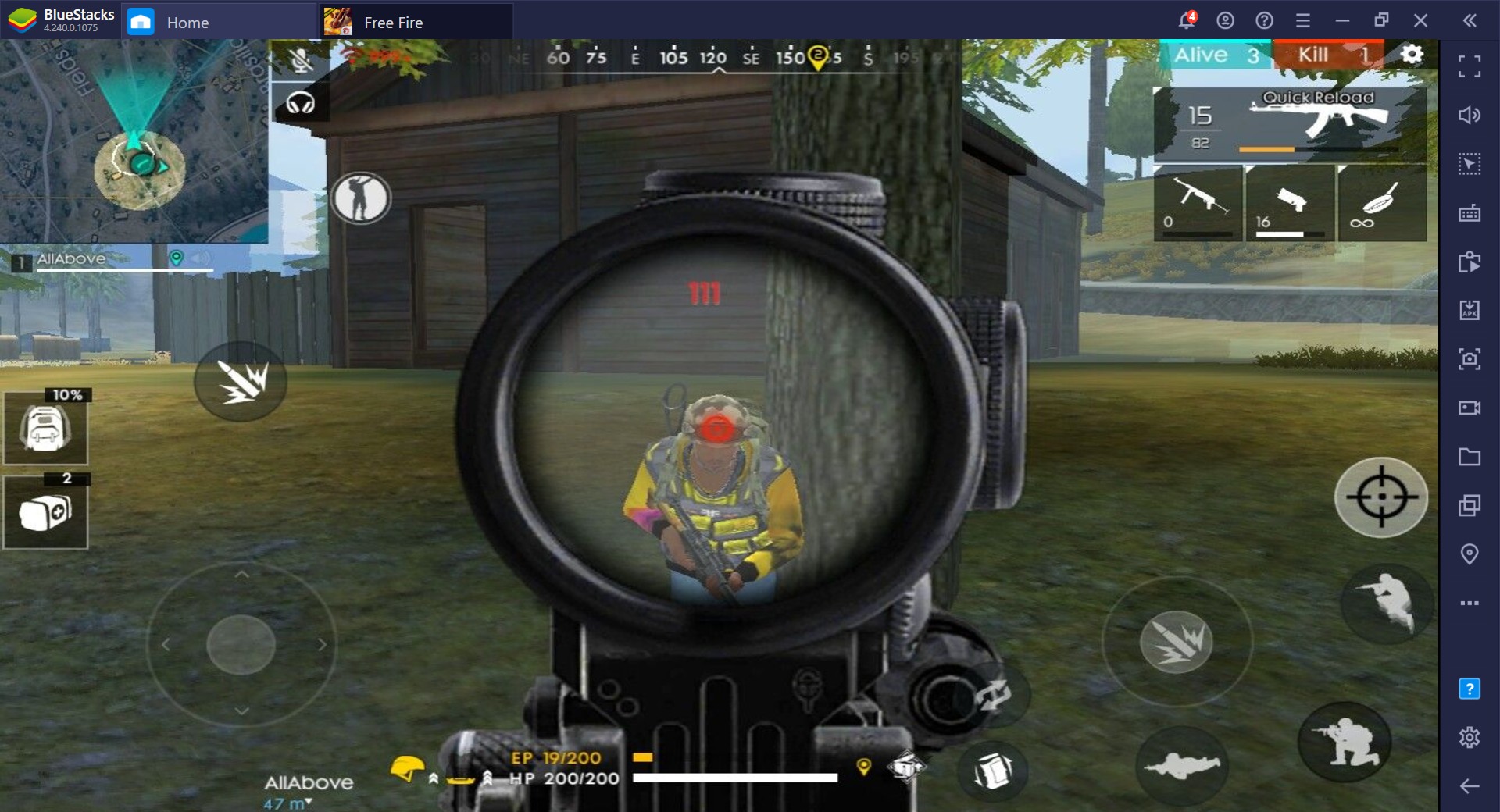 Those two were ways you can take headshots with practice but there is a headshot that is based completely on luck. We named it Luckyshot or Oneshot since it is both of them at the same time. For this method to work your opponent needs to be in a still position. Yes, it's completely based on luck. If you are lucky enough you will find a player just standing somewhere in the match and try it out. Once you have the enemy player in your sights click the left mouse to shoot and drag the shot by long pressing on the left mouse button.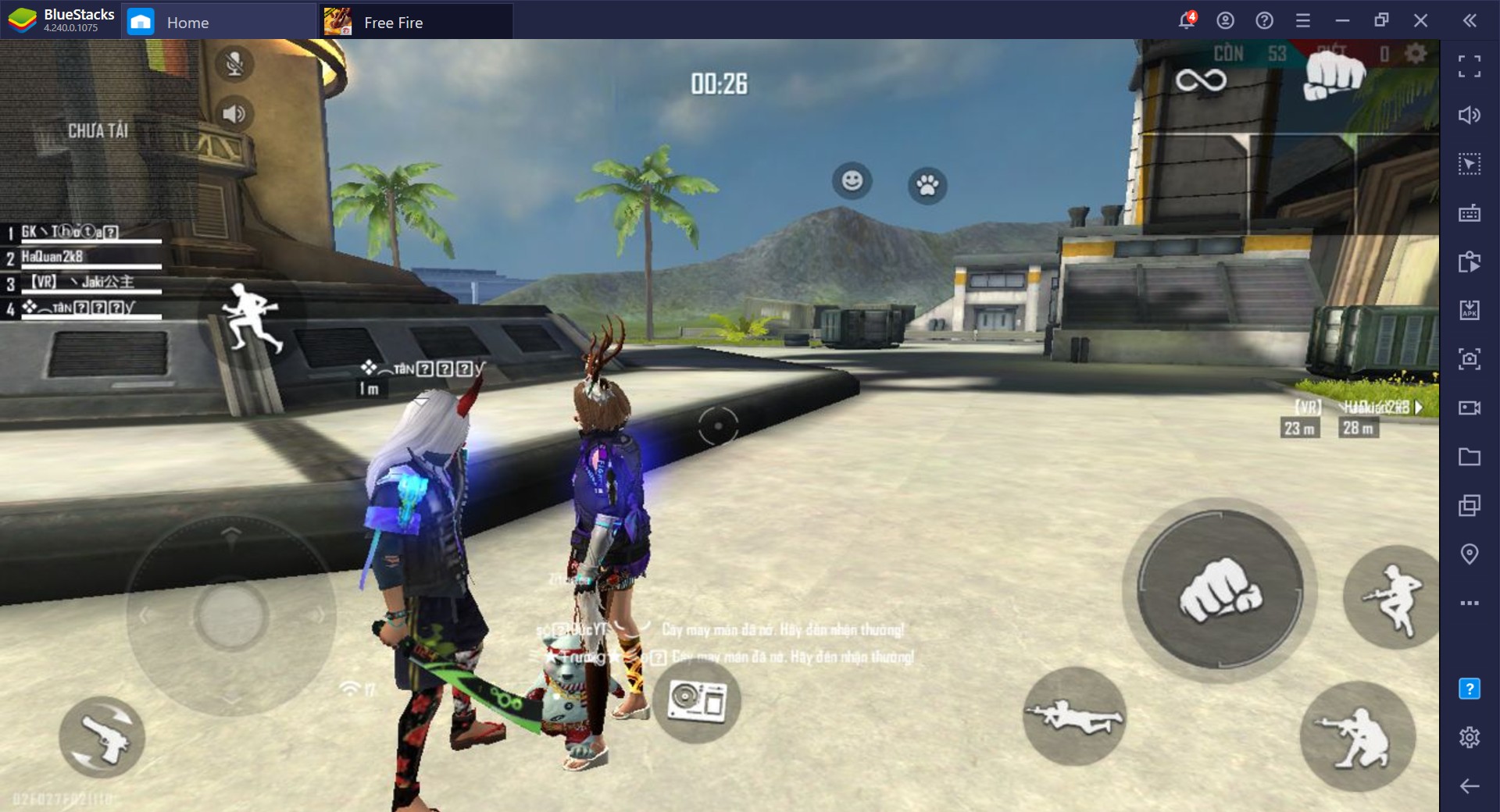 These methods are not the only ways you can take headshots in Free Fire. The best part of playing Free Fire on BlueStacks is that you have a bigger screen for spotting more players easily and the benefit of a mouse and keyboard for better aim and movement control. Even better than that is the fact that you can actually play Free Fire at 90 FPS on your PC with BlueStacks.
Play Free Fire at Buttery-Smooth 90 FPS Only on BlueStacks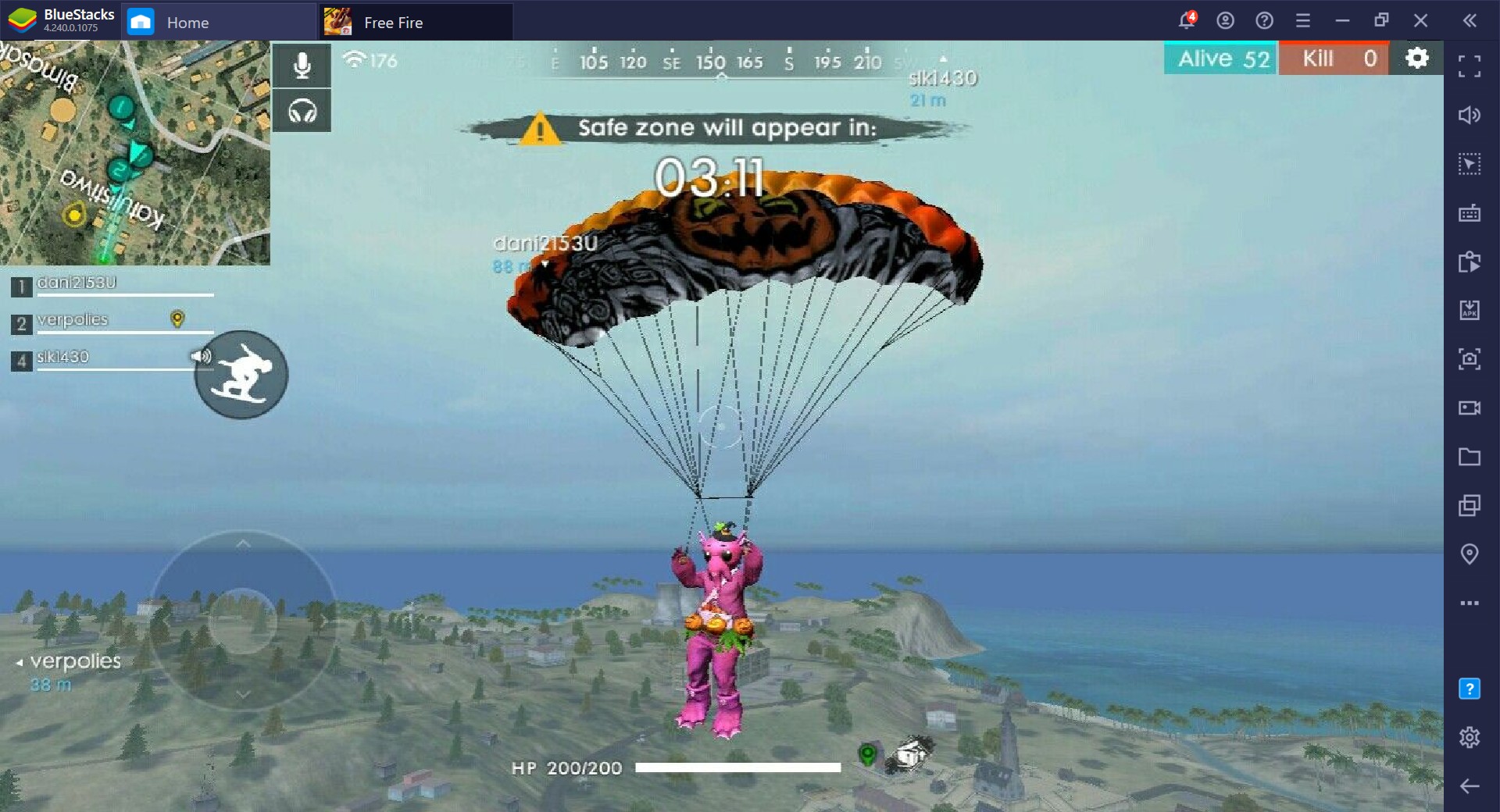 Every hardcore gamer knows that each frame counts and the more you have of them the better experience you get. Visuals are key in games and especially in Free Fire where campers are everywhere. It is true that there is a thin line between a Booyah and Try Again Next Time. To get 90 FPS in Free Fire you will not even need a super-powerful laptop/PC. We were easily able to get it with just 2 cores assigned to BlueStacks(background tasks were killed, though).