Game Guides
The Handy Beginner's Guide to Viking Life in Frostborn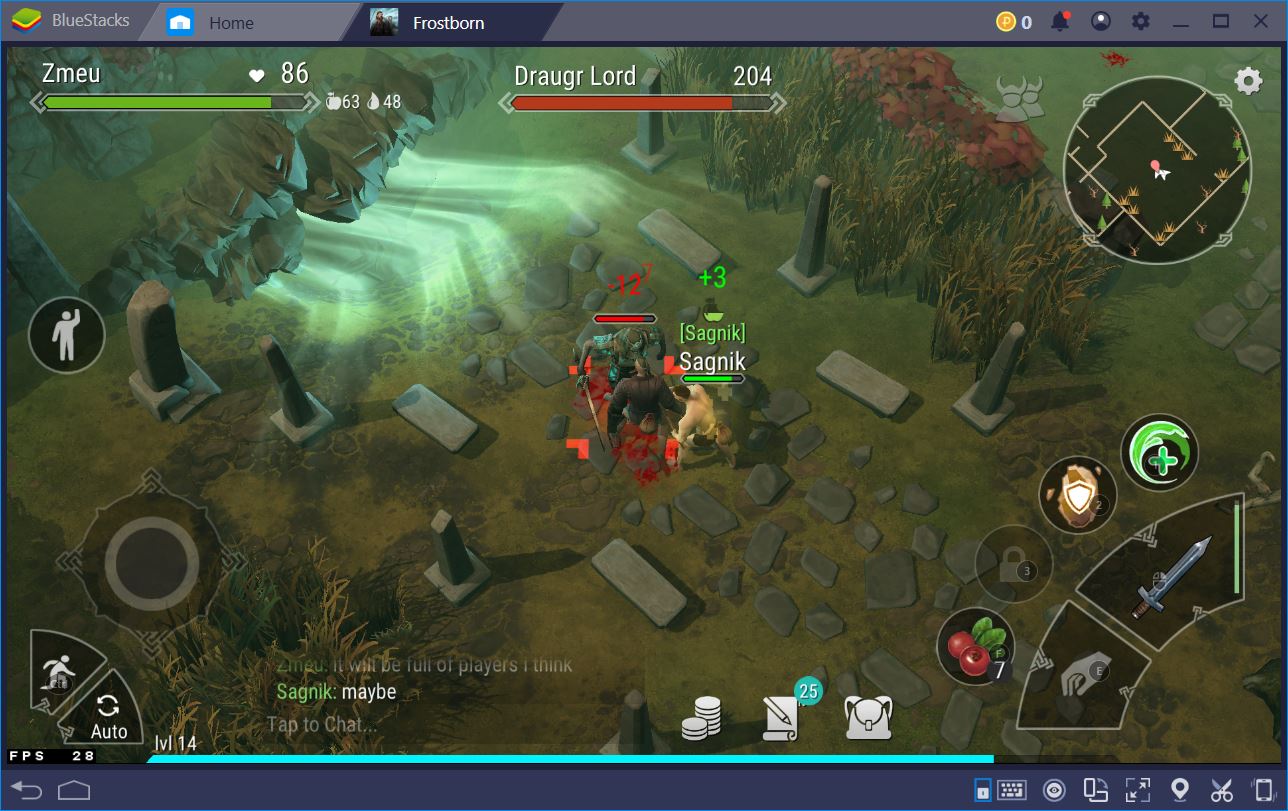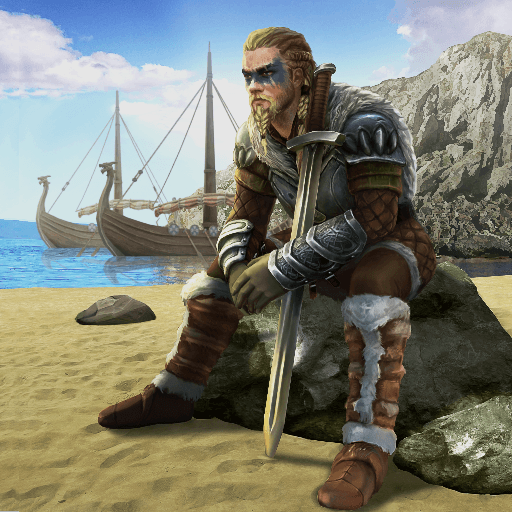 Kefir!, best known as the developers of Last Day on Earth, have recently gone from closed to open beta for their new Northern Mythology themed RPG – Frostborn. People are already going nuts for it. We know, because we are too. Ever since we managed to get access to the open beta version of the game, which you can also do if you follow our guide to playing the game on BlueStacks, we've been slightly obsessed with it. Everything we want to do is raid players and defeat bigger bosses, which, luckily for you, also means we now have some decent experience to share.
The game is thoroughly complex and incredibly rewarding for every minute of playtime, but equally punishing to those who overextend. There's no better way to put it other than admitting the hard truth at the core of Frostborn: when something kills you, everything that is in your inventory is dropped and up for grabs. That's right. On the bright side, you can team up with all of your friends, gather resources together and stave off adversaries every step of the way. In fact, the game recommends you do this. We strongly advise you do this.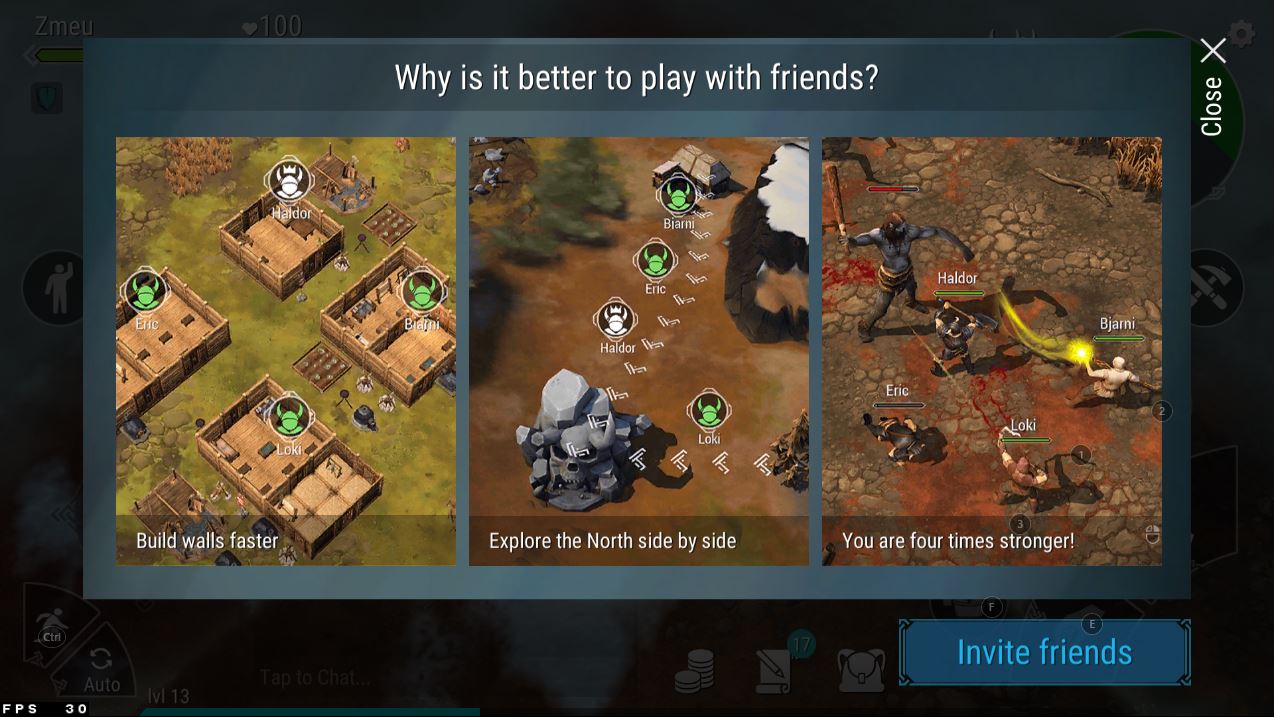 Designed for Multiplayer
Many have complained about LDOE's lack of a proper multiplayer system, so Kefir decided to give its player base a mobile RPG that would fulfil their desire in spades. Without three other teammates, you won't make it very far into the game world. We know, because we tried and failed. Terribly. Miserably. So much so that we could barely come to terms with it. But don't worry. If you don't have three friends willing to undergo the Viking adventure with you, there's definitely someone on the official Discord server waiting to team up.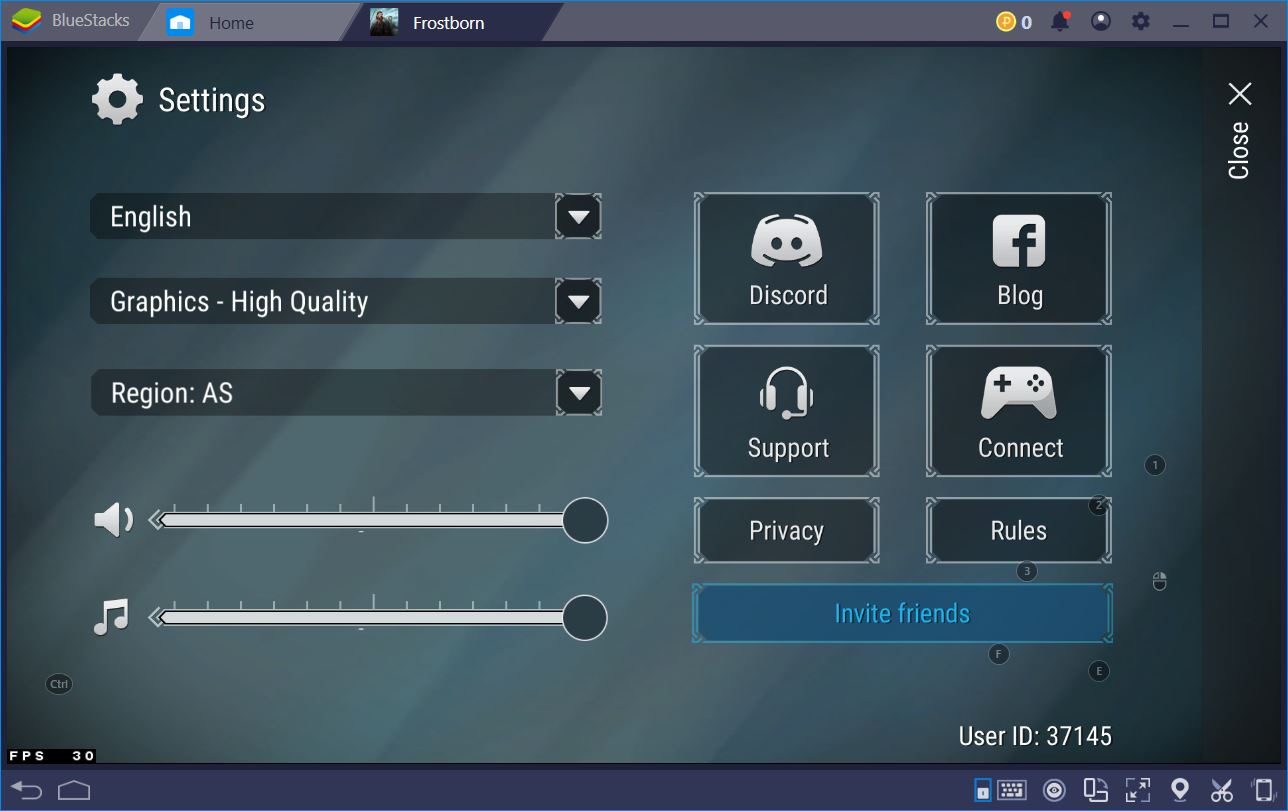 Ideally, you should choose people that are in the same timezone as you are, as this will maximize your odds of being online at the same time, thereby ensuring that you can actually play together. The great part about having a four-man party is that all of you can contribute to building the same base and make it much stronger than it would be otherwise. Together, you can pool your resources and use them to obtain rewards that are impossible to attain when playing on your own. What's more, the spells you unlock as you level up are also meant to be used as a team, since their effects and impact often complements one another.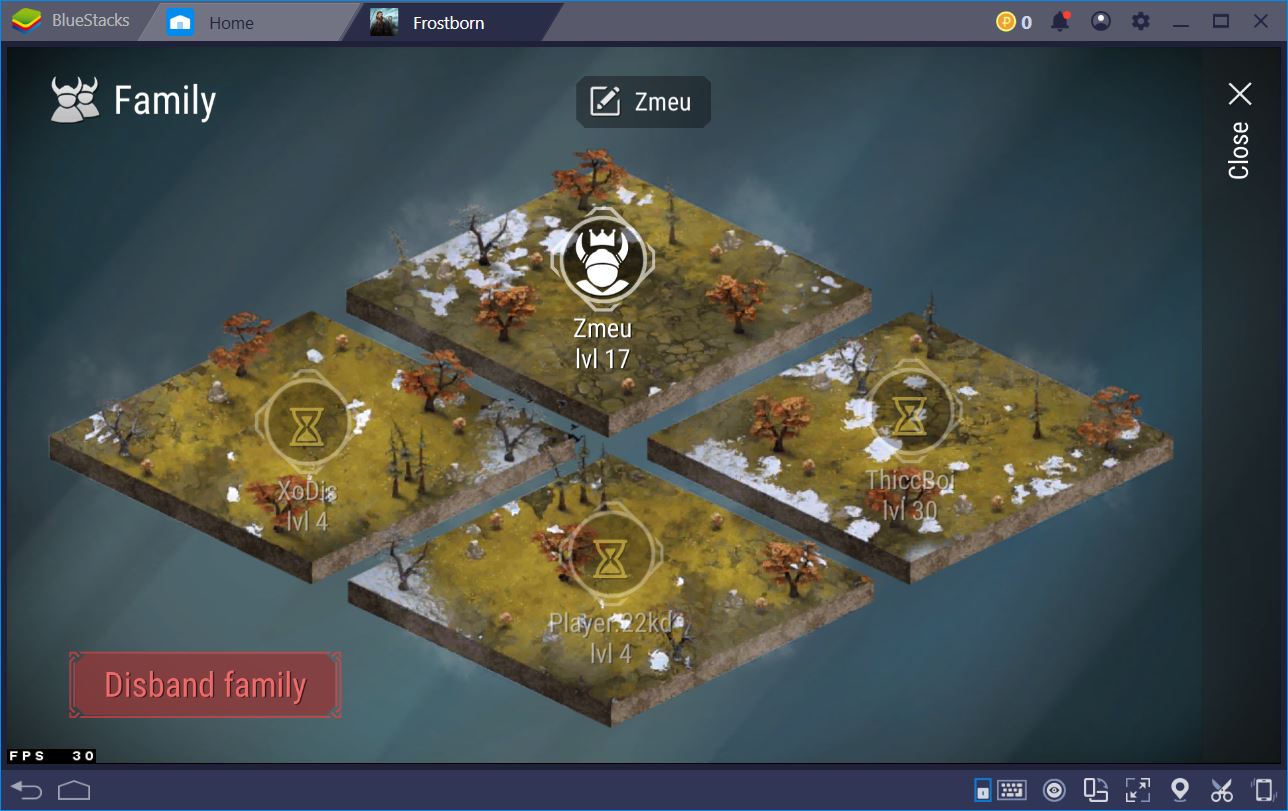 Sometimes, creating your own clan may take a while. You want only the most dedicated of Viking fighters to join your ranks. If someone is inactive, doesn't contribute to your team, or weighs you down, there's the option of kicking them from your team with no consequences on either side. The same goes for you when joining another group. Once you and your party have progressed enough, you'll be able to attempt one of the most challenging dungeons in the game, the Sanctum of Odin.
How the Game Works
In order to move between areas, you'll have to use energy. The further an objective is located from your home base, the more energy you use in order to get there. This is only in the eventuality that you're looking to do something now. Otherwise, you can just sit back, relax, and let your raider walk all the way there for no cost. Not our favourite option, but a good one when you're out of things to do. Ideally, you first want to explore those places where you can't be ambushed by others, but more on this in our BlueStacks guide to levelling up.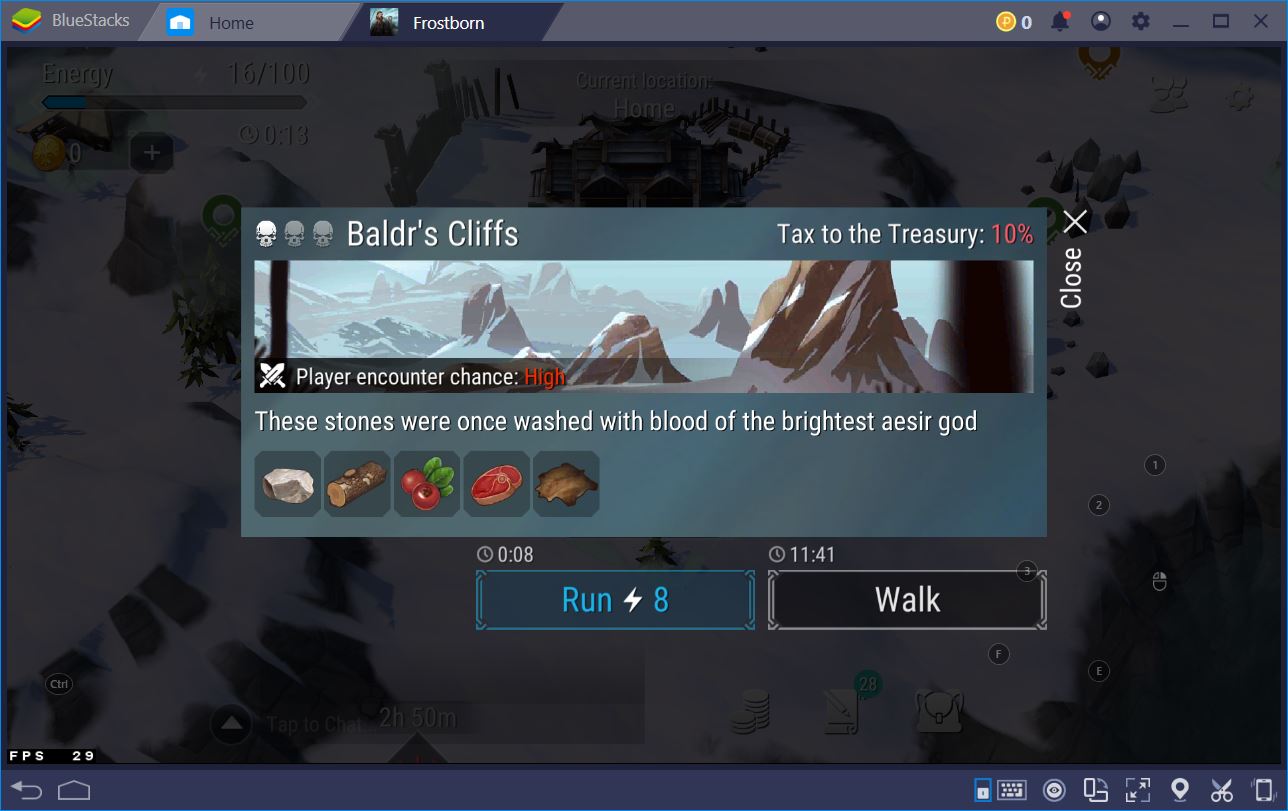 The purpose of the game is to gather resources, improve your home base by means of better defences, working tables, and various crafting stations. With these, you can build stronger weapons and armour, as well as bigger, better walls to protect you against invaders. In Frostborn, walls are good.
Our advice, however, is to stay away from making anything that includes leather strips, such as the Support Staff or the Basic Sword and Shield, at least to begin with. We know you're a Viking raider and you need your weapons. We promise you'll get them, but not in this way. Leather strips are extremely difficult to make. You'll come by a couple of them in the beginning, but then it'll be a dry spell all throughout.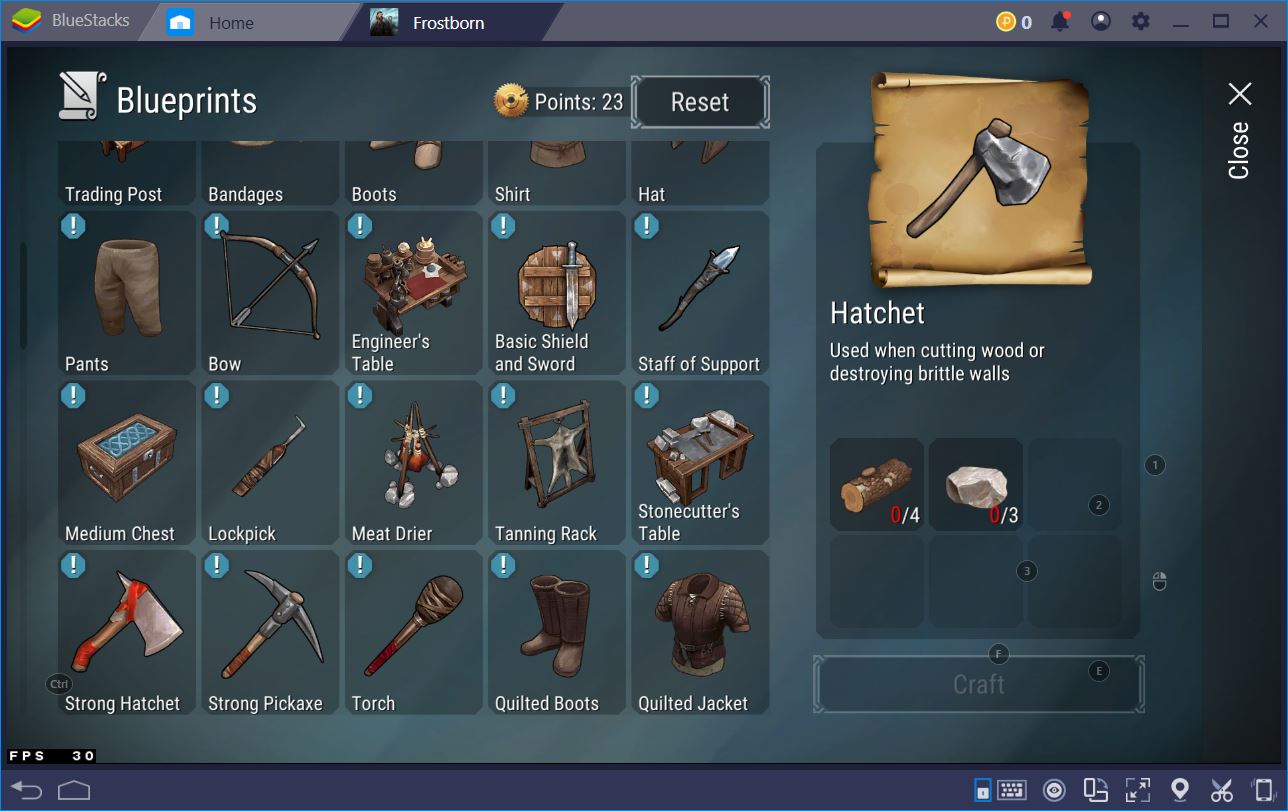 Ideally, you want to participate in all the events. These occur randomly and they usually involve an arbitrary location becoming available nearby you. Some of them, like the Cursed Town event, allow other players to join as well, making them a veritable breeding ground for assassins on the prowl. Others, like the Carnage Army Camp, are completely solo. We've come across the latter only once, but it was enough. The map was filled with chests laden with green and blue items. We filled our inventory and then had to make more containers just to accommodate everything that was there.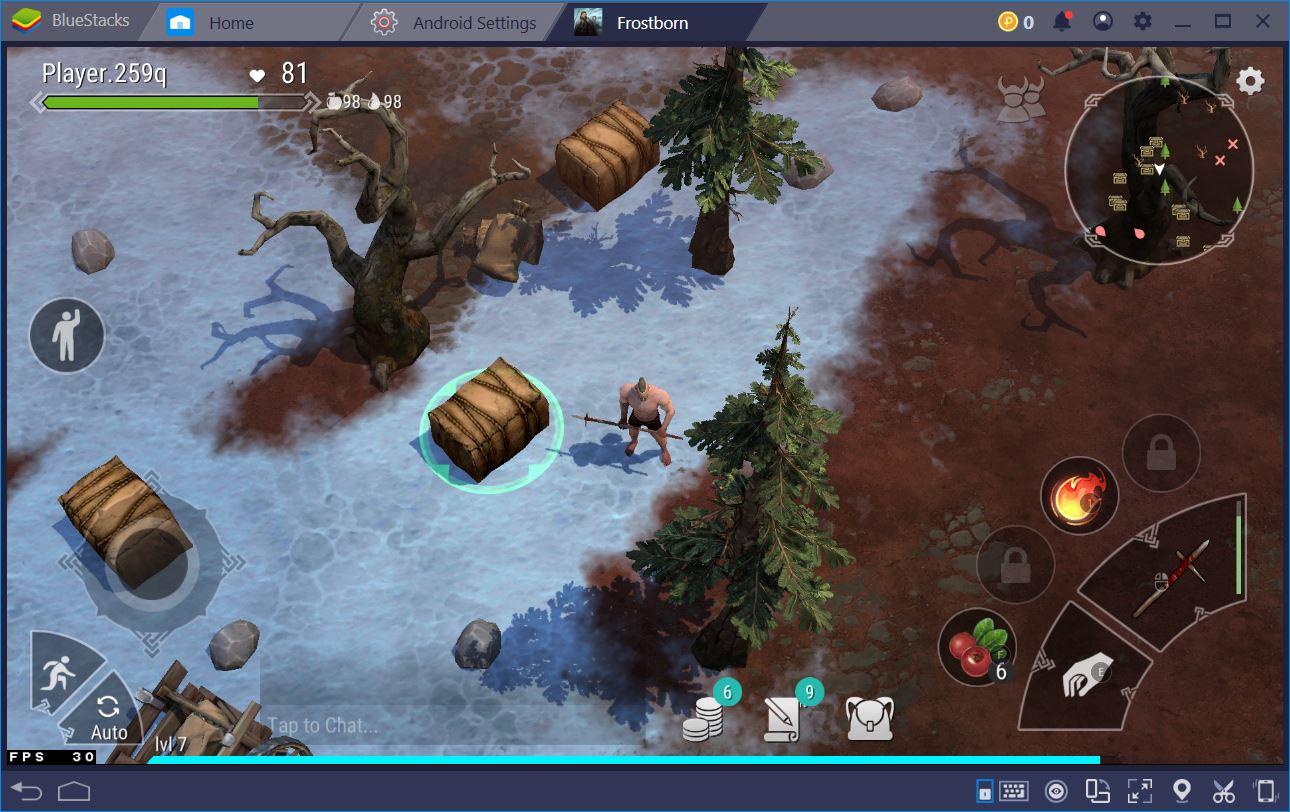 Just take a look at that minimap. You'll never find so much loot innocently lying around in Frostborn. This camp is the equivalent of winning the lottery in the barren, violent world of Northern fighters.
Surviving the Cursed Town
Being able to visit the Cursed Town, as well as any other PvP area is a feat in and of itself, especially if you're a beginner with no gear and no teammates. Our advice is to either go in with your team and steamroll everybody there or equip a ranged weapon, find a good, centrally-placed bush and lie in wait. There will be tons of engagements taking place. Instead of wasting all your resources fighting in the open, you can pounce on an unsuspecting adversary when they are low on health, after an arduous combat. Last time we played, however, we were fortunate enough to have a fellow raider join us, so we went straight to the mini-boss and did quick work of him.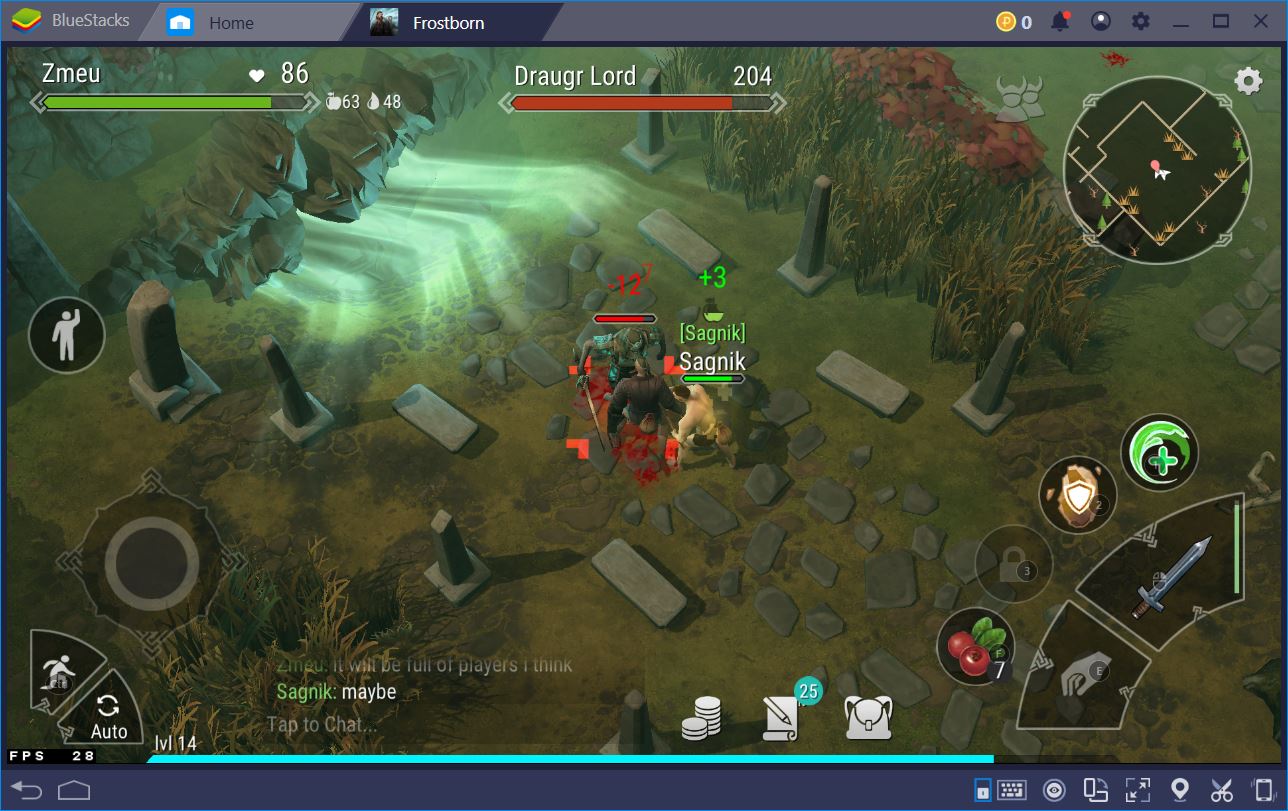 The same holds true for any other area where you might encounter players. The sheer danger is exciting, but the same hazard can be crushing if you lose your valuables in a random encounter with a stronger player, which is why it's not advisable to level up here. The rule of thumb with these places is that you should always assume the worst and prepare for that eventuality. Once you've gotten a fair share of loot, hurry up and get out.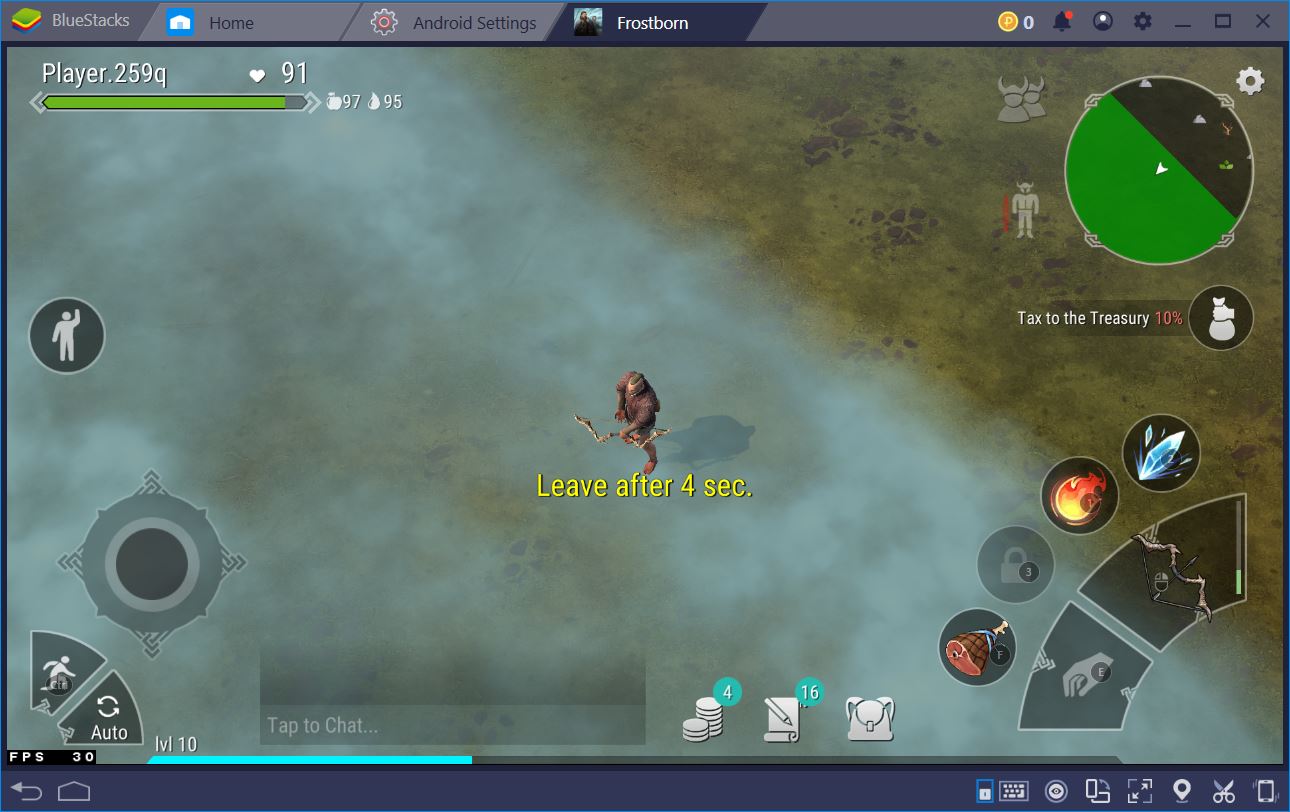 Although you can, technically, survive on your own, the world of Vikings and Norse mythology is highly inhospitable to lone wanderers, which is actually historically accurate. Your best bet is to put this game on BlueStacks, configure your UI, find yourself a raiding party, and start plundering nearby locations.