Game Guides
How to Install and Play Frostborn on BlueStacks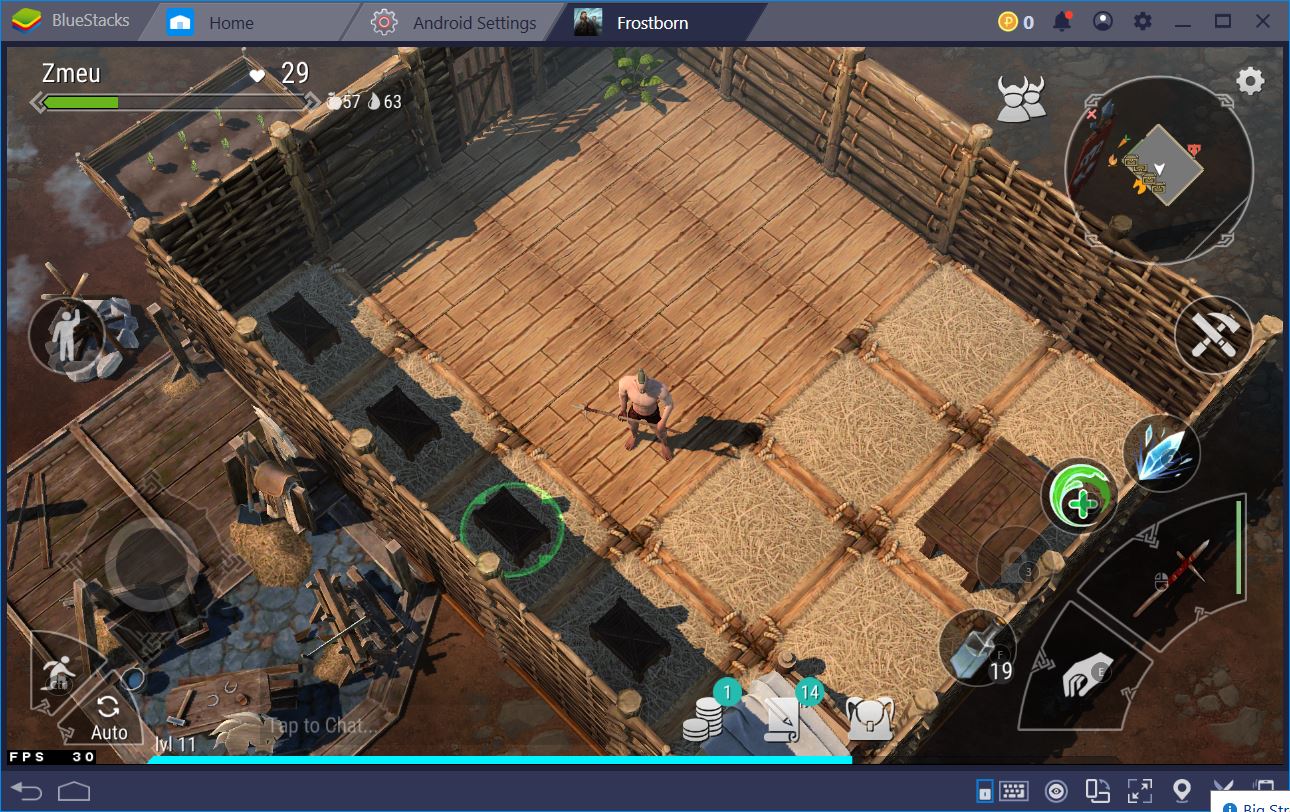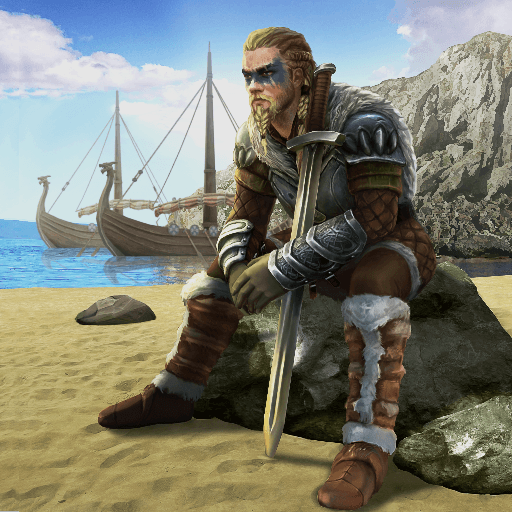 Although it's been less than a week since Kefir!'s Frostborn was released to open beta, the game has already attracted thousands of players from all over the world. After a couple of days' worth of play, we totally get why. You can personalize your very own hero, craft and loot amazing items in co-op play, build an impenetrable fortress in your home base, as well as down powerful bosses. If this were not enough, you can visit PvP areas to crush other players in hand-to-hand combat. Few things compare to silently waiting in the bushes for an engagement to be over and then pouncing on an unsuspecting adversary. What more can you want from an RPG?
As usual, we've prepared a host of guides outlining every important aspect of the game, including a beginner's guide to help you find your bearings and a tutorial to levelling up faster. For now, we'd like to focus on the benefits of playing the game on BlueStacks, but also on how to install the game in the first place, since the beta is geographically restricted.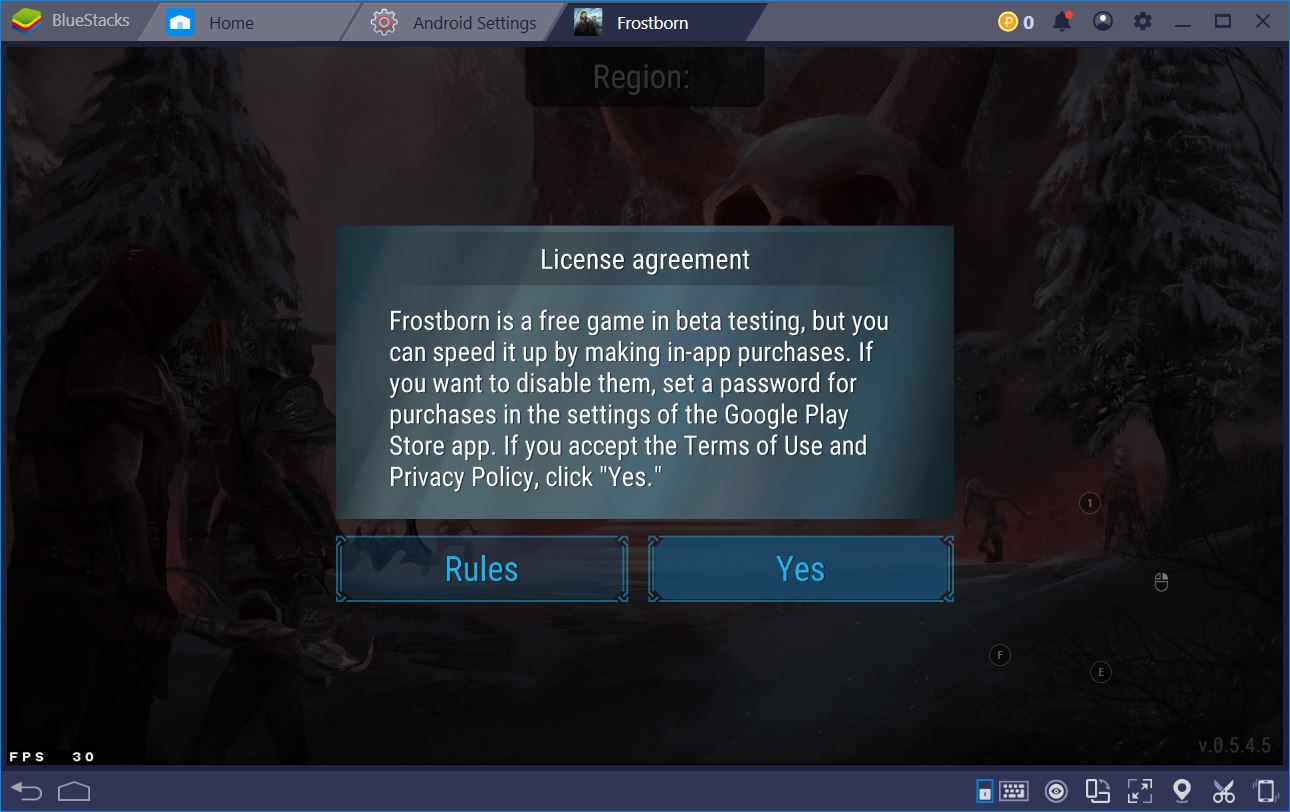 How to Install Frostborn on BlueStacks
If you're like us – always wanting to play the best and newest games – but you never seem to find yourself in the geographic location where these are available, fear not: where there's a will, there's a way! With BlueStacks, you can play any game, restricted to any country, from anywhere. Everything you need is the BlueStacks application, the Frostborn APK, which you can download from any reliable source, and a VPN. For our purposes, TunnelBear worked just fine. A free VPN like this is often all that is needed. However, if you happen to have access to a paid one, that's even better.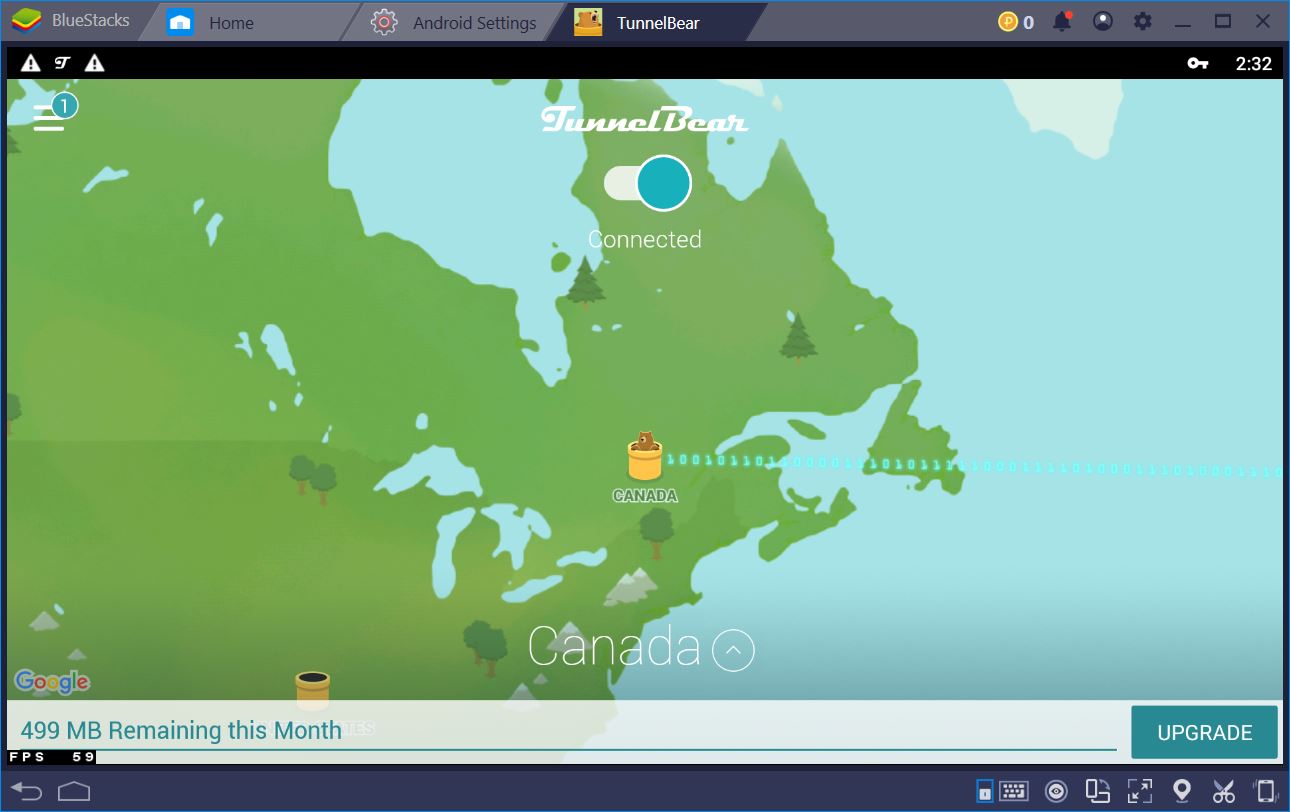 You won't even need the VPN tunnel for the entire duration of play; just while you install and connect to the game for the first time. After you've downloaded the APK, turn on your VPN, then double click the game installer. If your system doesn't know what program to use for this operation, browse for the BlueStacks icon used for all files of this kind. It shouldn't take more than 2-3 minutes, depending on your system specifications. That's it! In less than a couple of minutes, you've installed and gained access to a geo-blocked open beta. Now, let's see what the hype is all about.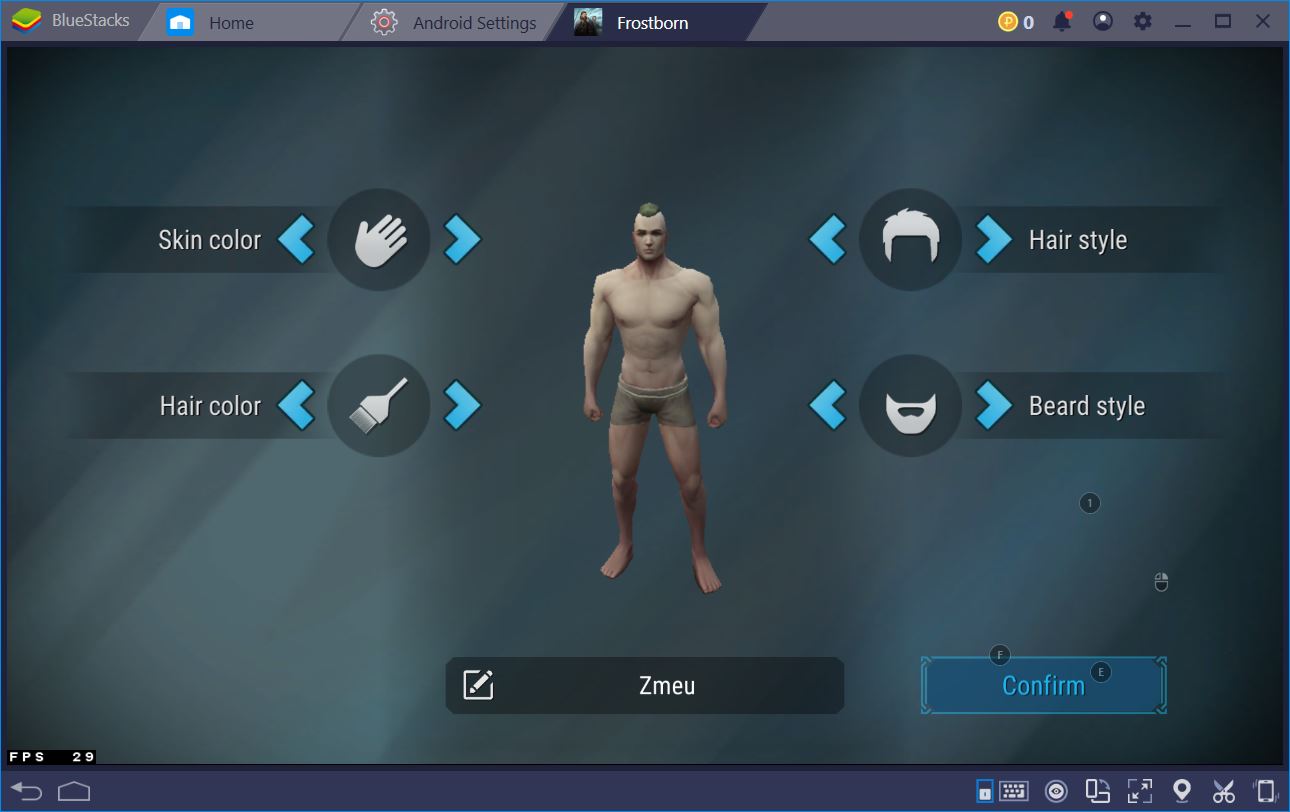 All RPGs start in roughly the same way. You're about to enter a world full of adventure and challenges, but, before anything else, you need to decide who you are. In the case of Frostborn, we were slightly disappointed at the scarcity of customizations options. For example, we strongly disagree with the fact that you can't change the gender of your character. Sadly, we had to settle for a Ragnar instead of creating a Lagertha. Nobody should be forced to do that. But we'll let this slide, for now. Here's to hoping that the gender change might become a feature in the global release.
A Game Made for Multiplayer
Many people liken Frostborn to Last Day on Earth. Aside from having the same dev team, we agree that the two are quite similar in terms of mechanics and overall playstyle. There's one major difference though: Frostborn was made for immersive and complex PvP interactions, a feature which many would have wanted in its apocalyptic predecessor. Just several hours in, we were able to interact with others, join clans, gang up on enemy players, as well as get our behinds thoroughly whopped by higher level players.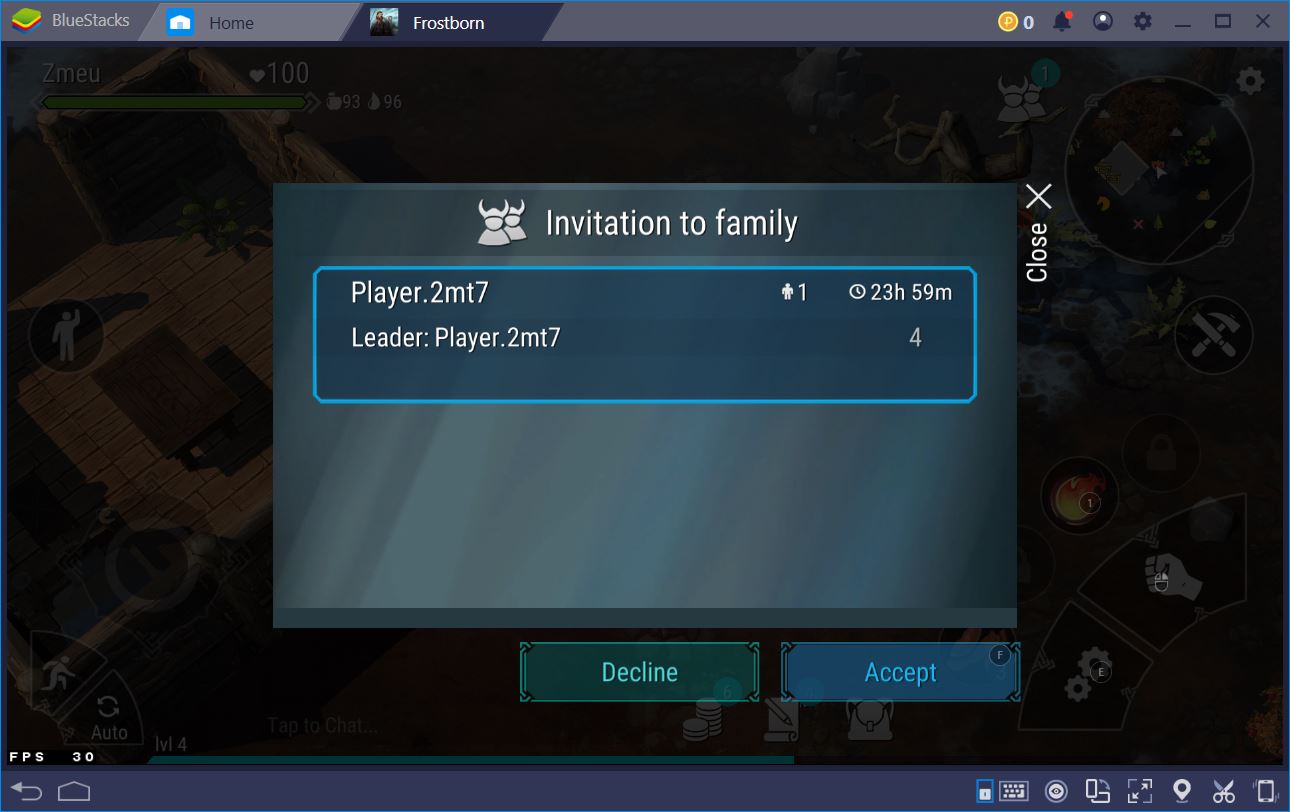 Given its focus on the PvP aspect, our opinion is that Frostborn is much better when played on BlueStacks. Think of the fact that you have to walk, aim, shoot, heal, and use special abilities at the same time. Now imagine doing all of this on a small device, fumbling your fingers left and right while two players are hacking at you. It's not fun at all, to say the least. Not for you, nor for your teammates who are relying on you to either heal or join the front line when needed. Our colleagues died more than once in this manner.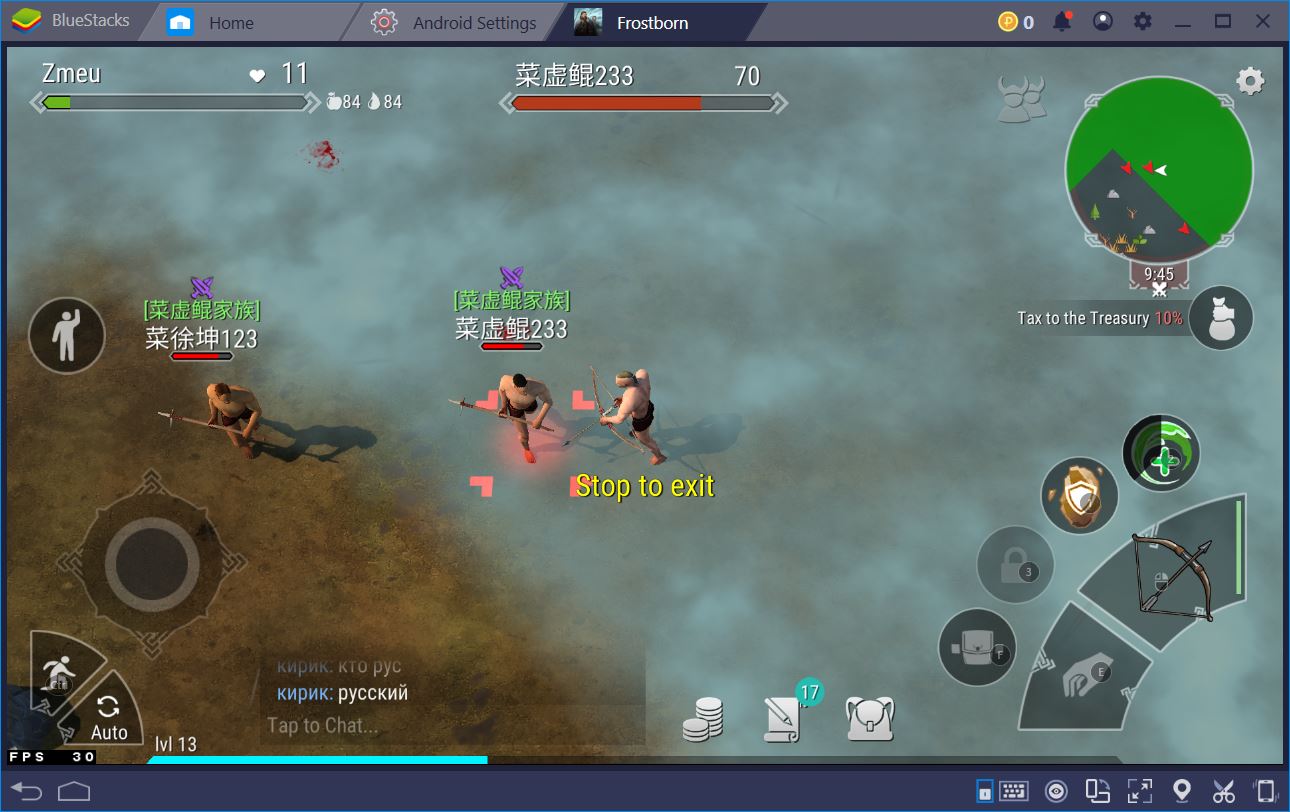 Conversely, playing the game on BlueStacks is an entirely different experience. The Keymapping Tool allows us to bind each action and ability directly to a keyboard or mouse shortcut, which made our Viking hero exponentially more agile in combat. Suddenly, we were able to dodge, hit, run, and aim better with our spells. The latter can be difficult to use on an agile opponent, but, with the increased accuracy from the keybinds, nothing stood in our way. Just take a look at our neat setup. Whenever we want to run, we can do so without difficulty. At the same time, we can wave to an enemy and still be prepared in case they want to attack.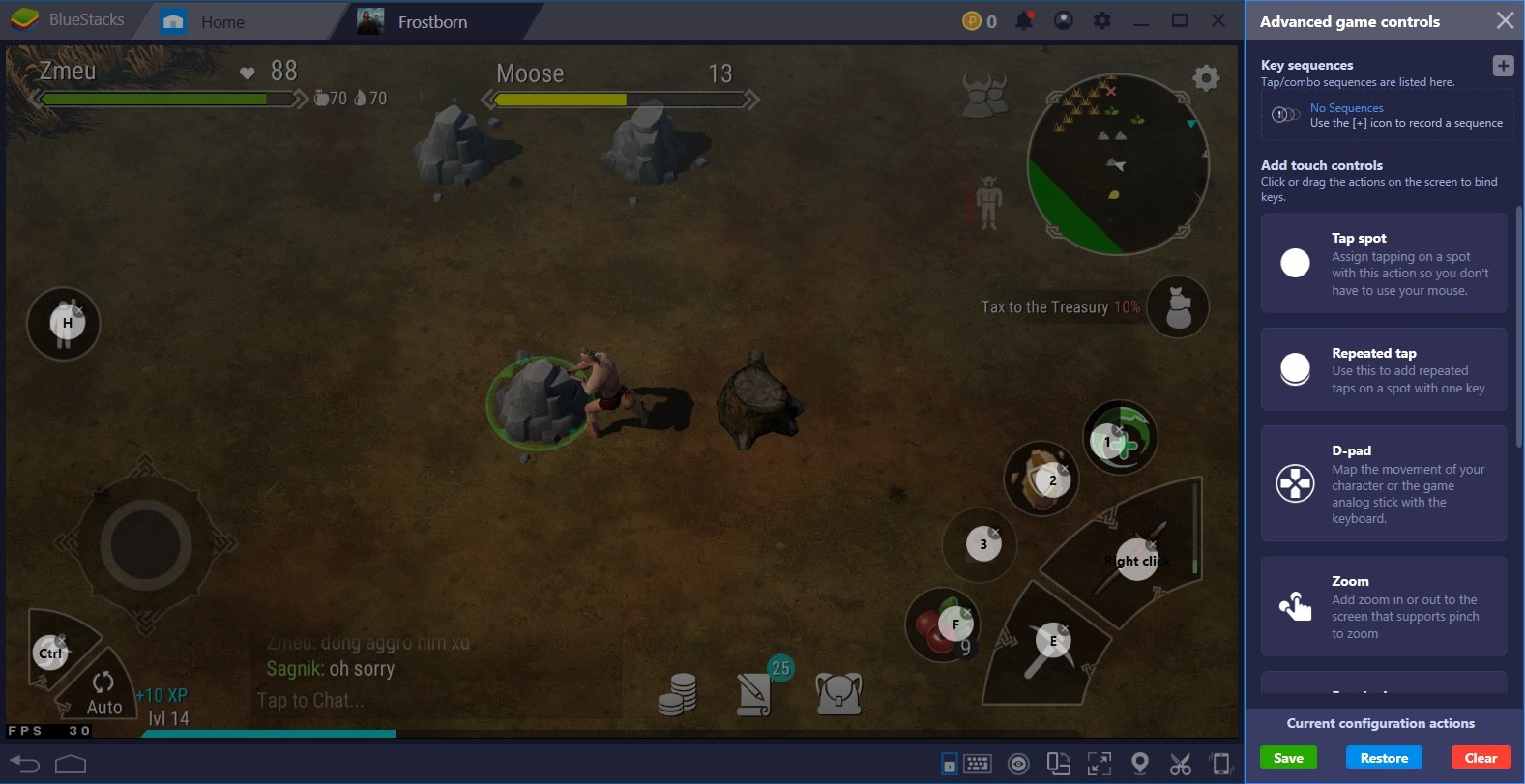 Conquer the (Viking) World with BlueStacks
The best part about Frostborn is that you can take your close-combat mastery of this RPG and conquer an entire map. Here, you can find other players to raid, group locations where both PvE and PvP are activated, and even dungeons filled with powerful bosses. The higher the risk, the higher the reward… usually. Sometimes, the risk can be too high, especially with a game where you lose everything in your inventory if you die. After all, Vikings often went "all in" like that and we respect the developers for giving Frostborn this semi-permadeath feel, despite the fact that we have suffered greatly because of it.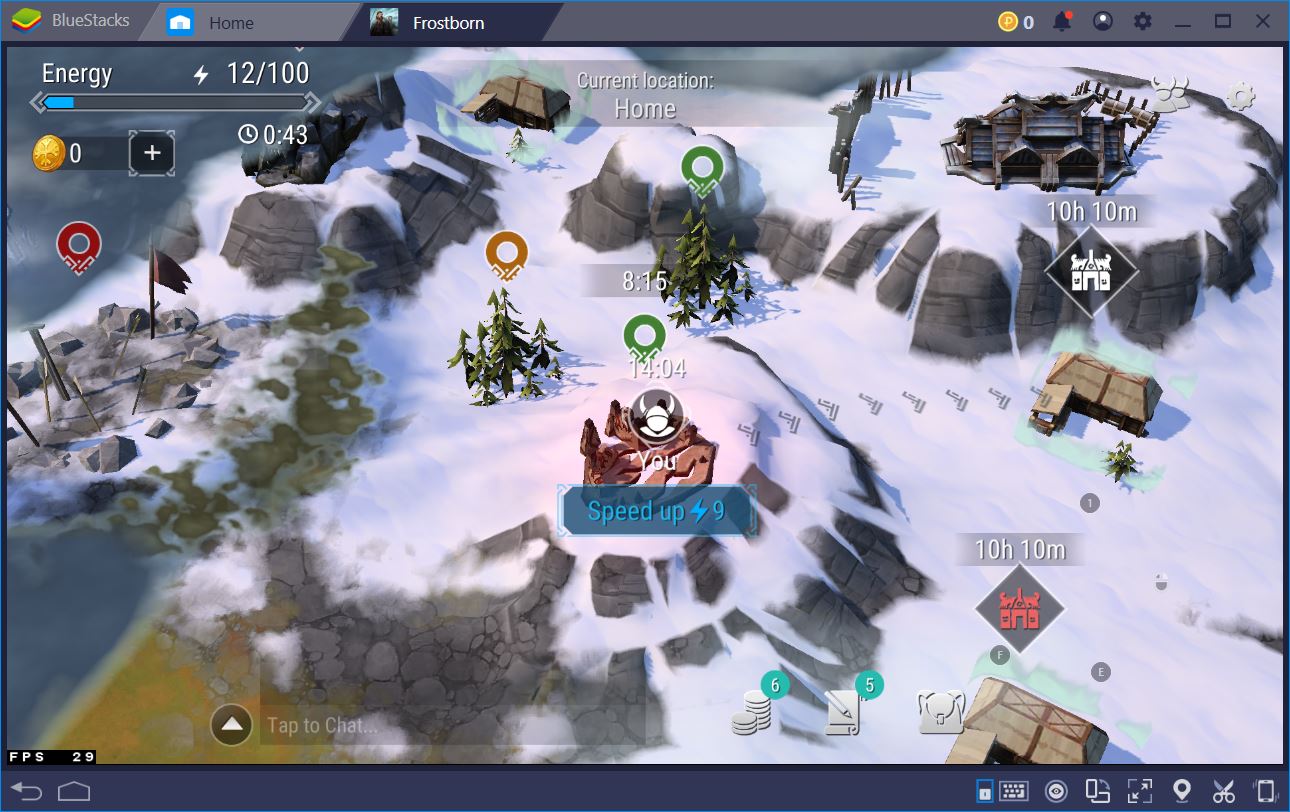 After just a couple of hours of gameplay, we got immense amounts of loot from nearby places. There were so many resources, pieces of gear, and non-craftable supplies that we simply had to extend our stash. We had to make four chests and it was still not enough to store everything we found. Since we had so much of everything, we decided to invest some of it and extend our base. For now, a bigger bedroom. In a little while, maybe a whole mead hall or even a palace, who knows.