Game Guides
How to Play Gacha Club on PC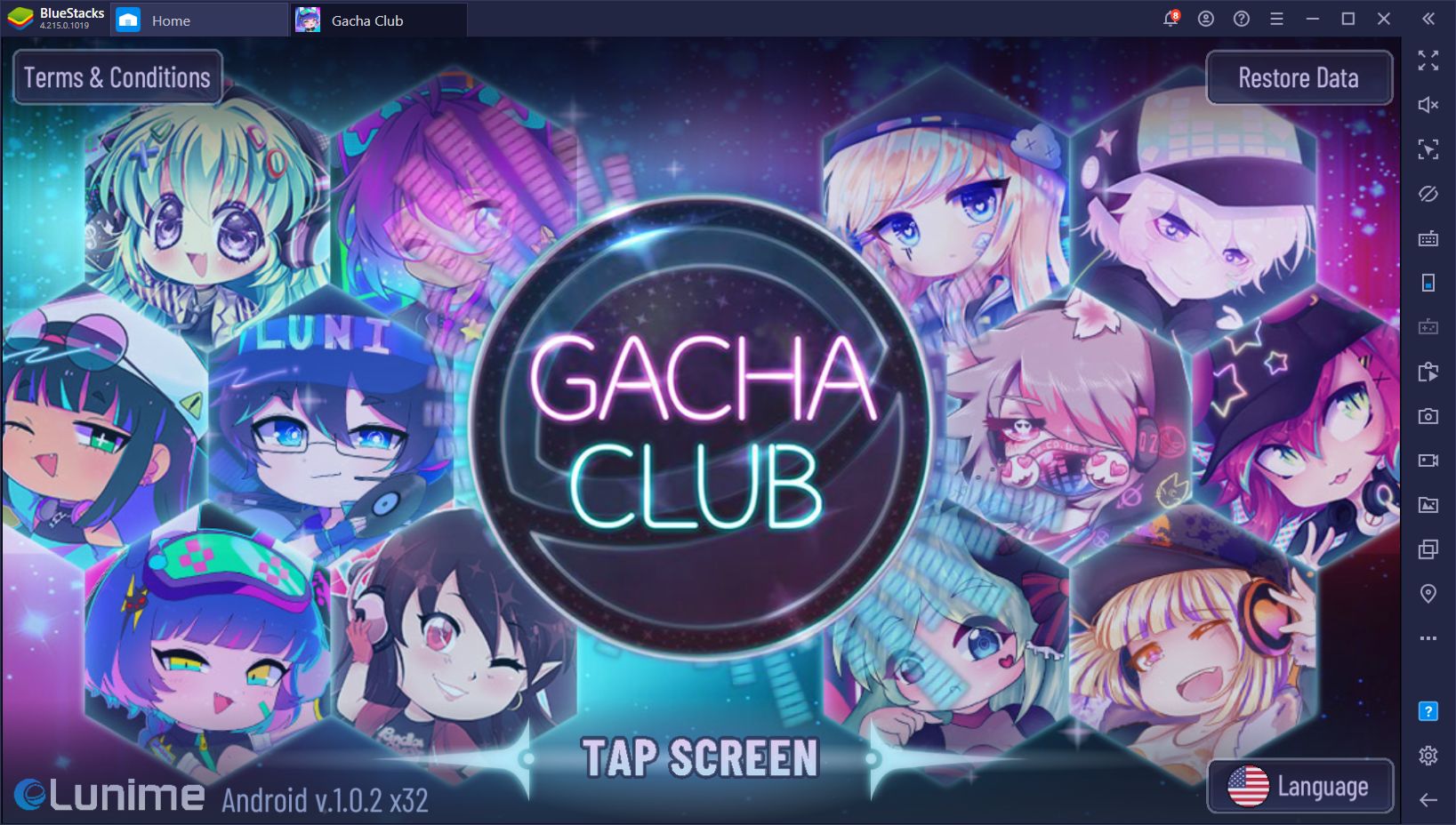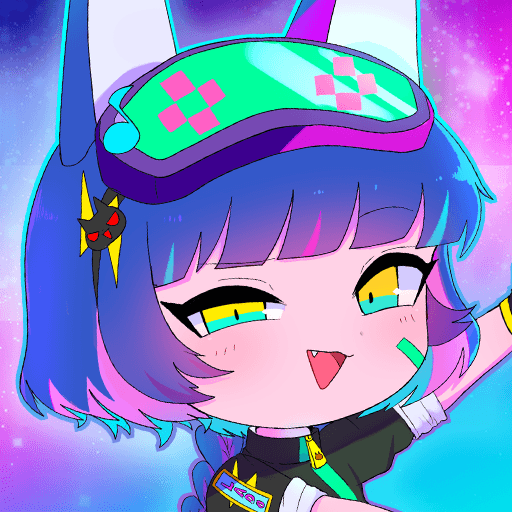 The ultimate gacha experience has just released in the form of Gacha Club, a new Android game that offers hundreds of characters, a fun and lighthearted storyline, and a boatload of customization options that allows you to dress-up and customize every single aspect of your characters, as well as pose them in many different fun positions. Gacha Club combines the standard gameplay of most gacha games, including a mostly-automatic combat system, with many fun and exciting social elements, which allows players to create unique looks for their characters and share them with everyone online.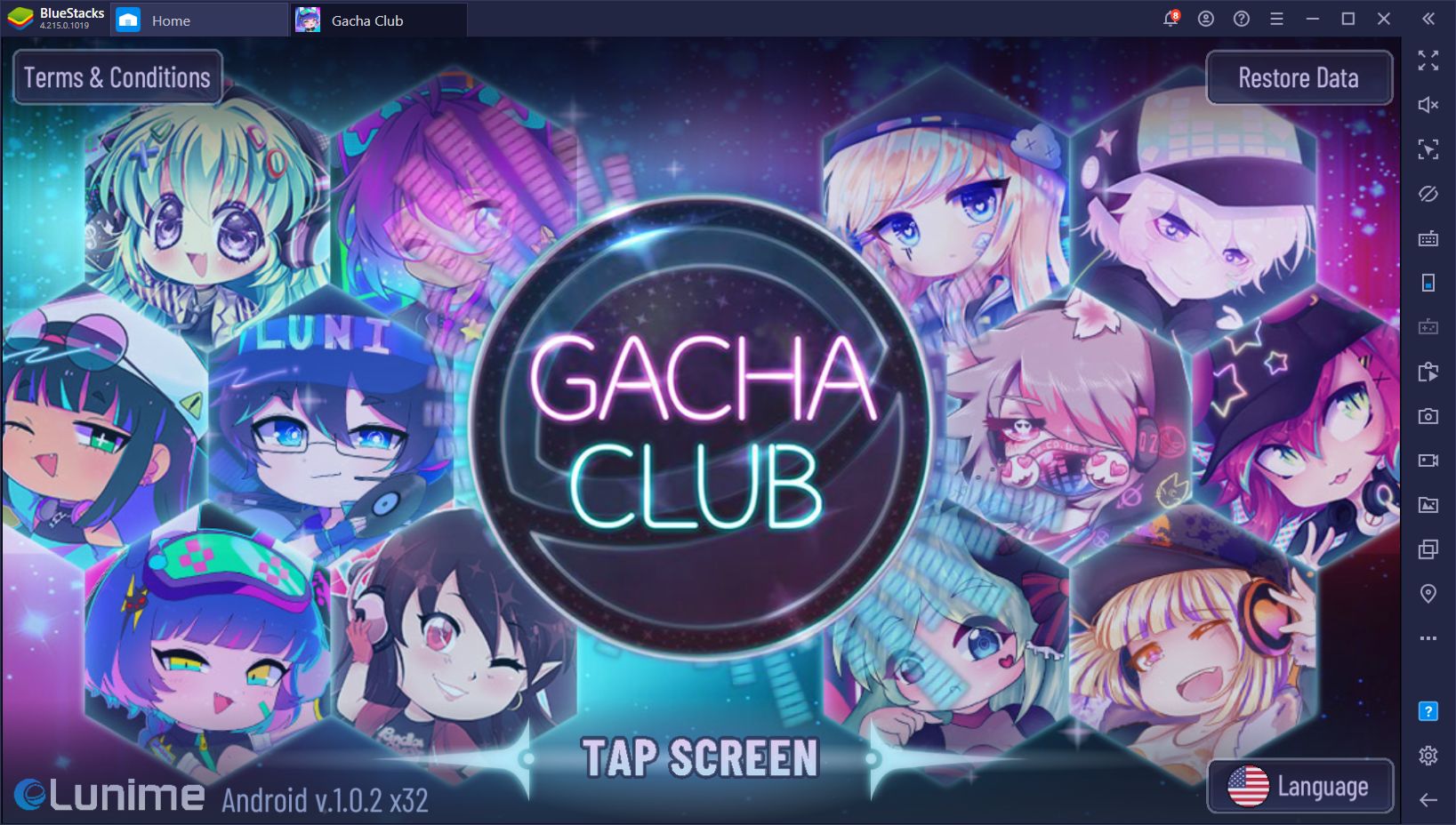 Gacha Club is quite a unique experience; it's not really what you'd expect from a mobile game of this genre. The developer, Lunime, has created a series of games based on the concept of collecting many characters and interacting with them in different manners. Instead of summoning heroes that you can use in combat, these games were all about dressing up your characters and creating fun scenarios by arranging them in any way you want. In fact, Gacha Club is the first game in the series to add multiple combat modes through which players can upgrade their characters.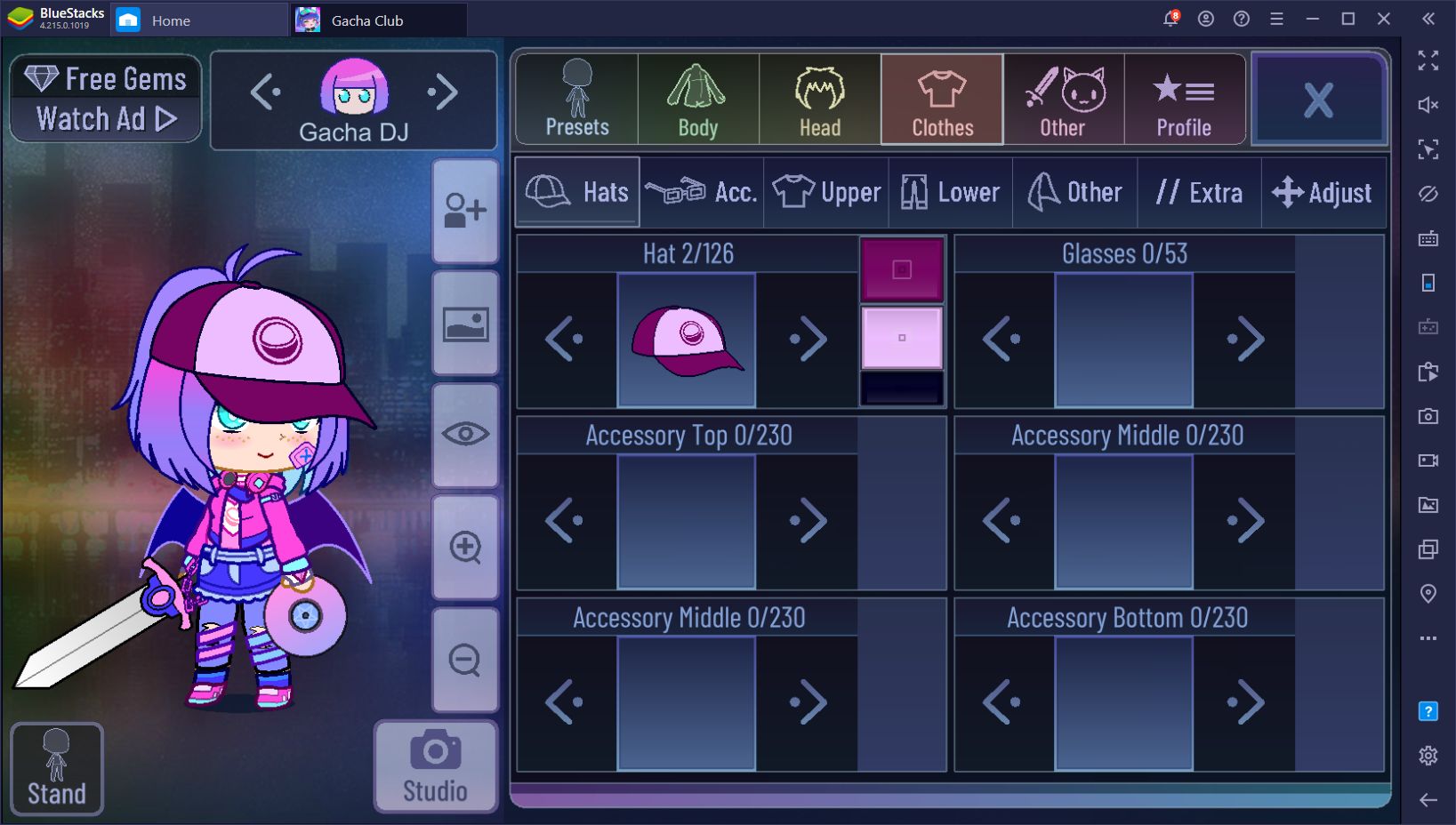 We're pleased to announce that this game is available for downloading and playing on PC with BlueStacks. In this article, we're going to talk about all you need to know if you want to play Gacha Club PC.
Steps to Install & Play Gacha Club on PC with BlueStacks

By downloading our app player, BlueStacks, you can enjoy thousands of mobile games, including Gacha Club, in the comfort of your PC, with just a few simple steps:
Download the latest version of BlueStacks from our website. Run the installer and wait until it's done, after which the app player will launch automatically.
In the home screen, search for Gacha Club using the search bar.
Click on the game in the search results and install it using the same method for installing any app on a smartphone.
Once installed, you'll find a newly-placed icon in the home screen. Click it to launch Gacha Club and start playing!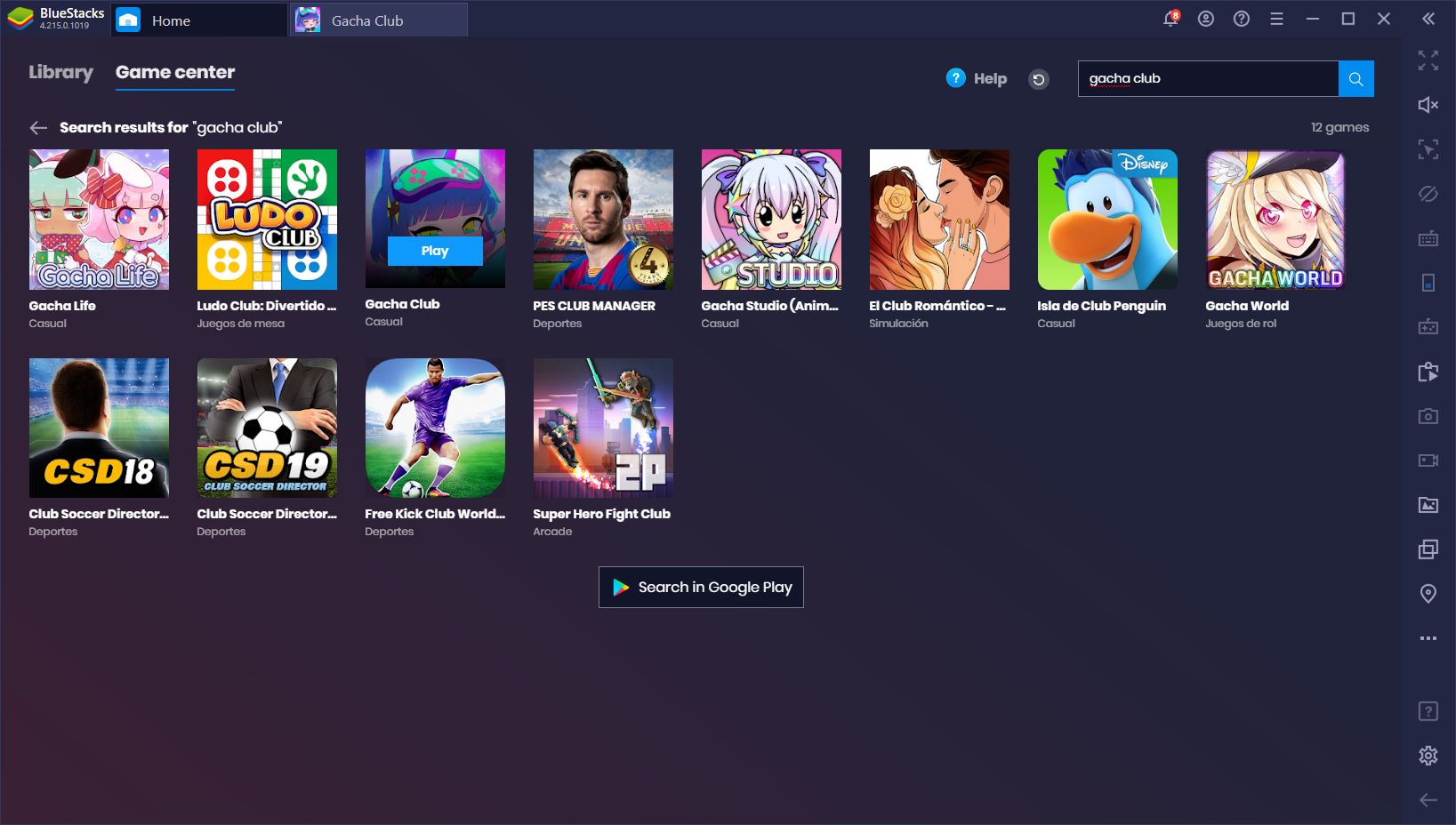 There are many benefits to playing your favorite mobile games on BlueStacks. For starters, you get to enjoy these games on a large monitor, as opposed to a small phone screen. Moreover, instead of using your fingers to clumsily tap and swipe your phone, you can use your mouse cursor for superior precision in most situations. Additionally, BlueStacks takes your PC hardware and uses it to create a much better and smoother gaming experience. In fact, if your PC fulfills the recommended requirements of our emulator, we've found that you'll enjoy an experience that is 6 times faster and better than even the most expensive phones in the market.
As many players that have enjoyed these Lunime games throughout the years can probably say, it's extremely frustrating when you're trying to set up that perfect scene in the studio, only to struggle to get those poses and positioning just right, because you have to rely on clunky touchscreen controls. Luckily, by using your mouse, these problems are part of the past since you'll be setting up those scenes easily and with no issues at all.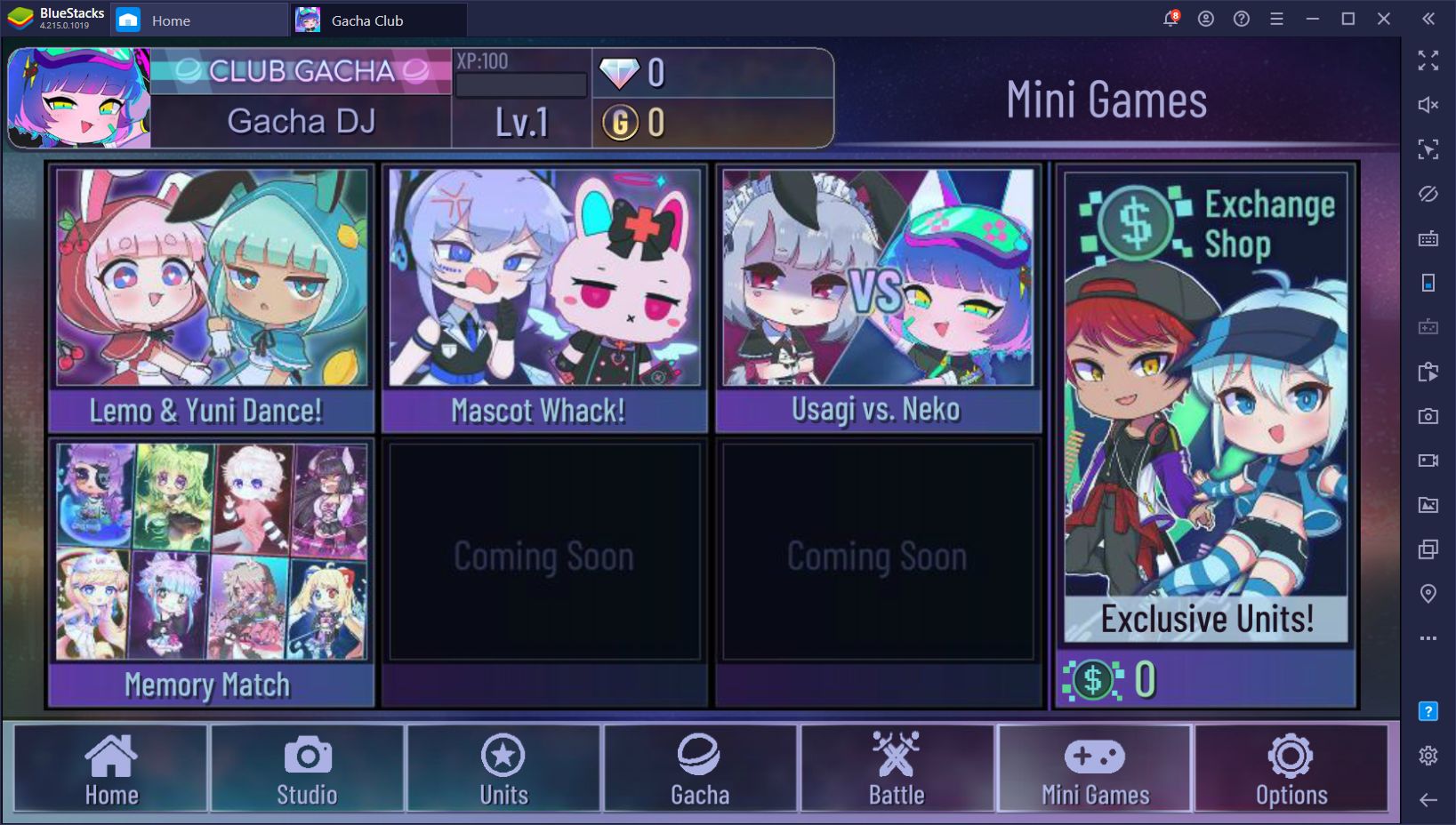 And that's not all BlueStacks to offer as our app player has plenty of different tools that will come in handy when playing Gacha Club PC:
Enjoy Superior Controls With the Keymapping Tool
As if better precision using your mouse instead of your fingers wasn't enough, BlueStacks also allows you to create your very own customized keyboard schemes so you can enjoy improved controls at all moments. With the Keymapping Tool, our emulator adds your keyboard to the mix and allows you to personalize the controls of any game as you see fit by adding, moving, deleting, and experimenting with many different shortcuts and bindings that you place on the screen.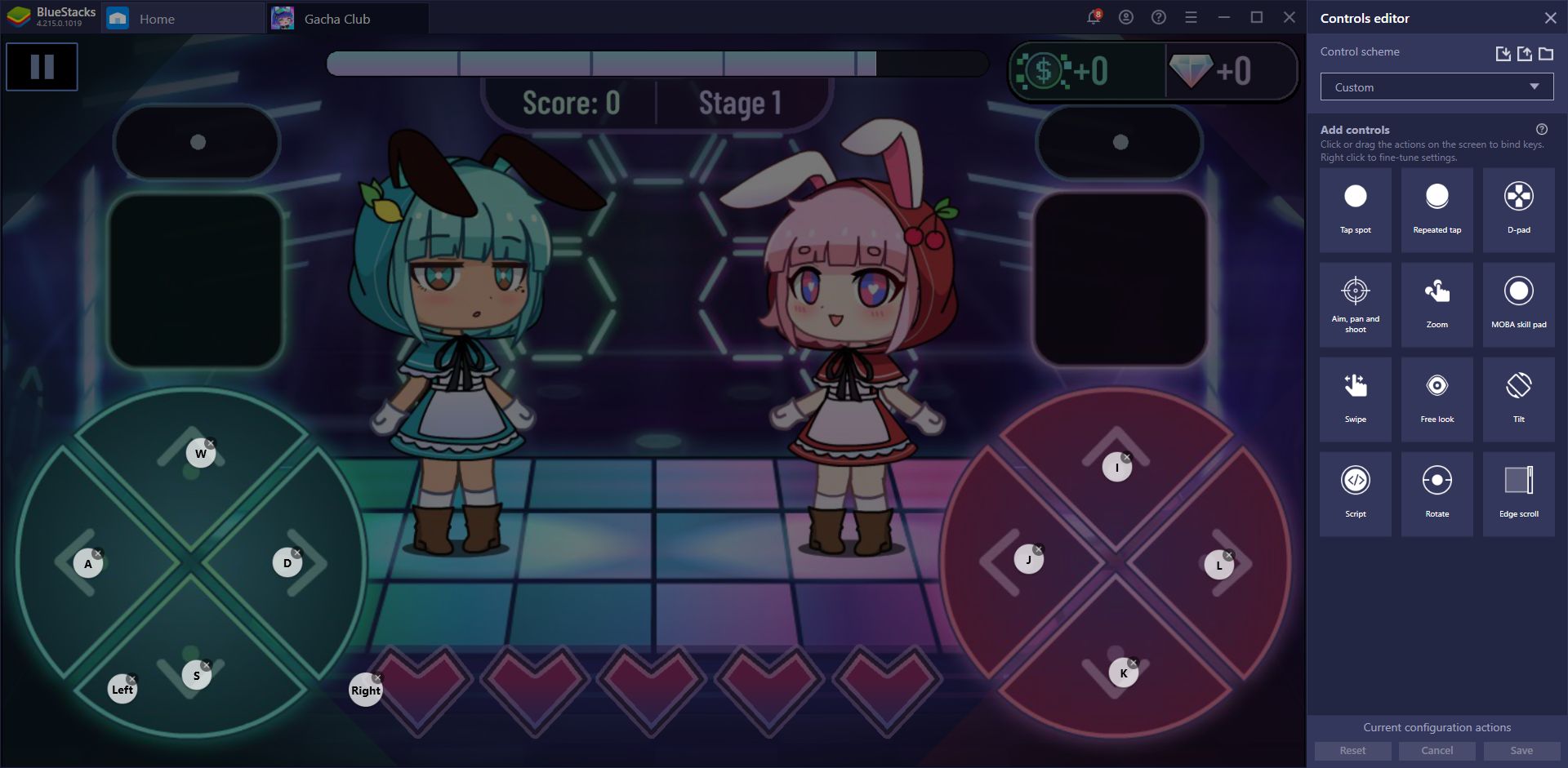 These superior controls are handy in Gacha Club since they will increase your effectiveness at certain aspects of the game, including easier access to your combat skills via your keyboard, as well as improved effectiveness in many of the minigames in this title. For the latter, in particular, having good controls is important as you will obtain better scores, extra cash and more diamonds at the end of every round.
Share Your Creative Process With The BlueStacks Recorder
As we've mentioned above, Gacha Club is more about the social experience rather than the actual gameplay. Most players would say that they play for the cute characters, dress-up, and studio features than the actual combat. In this sense, this game caters to a very specific crowd that enjoy interacting with characters rather than using them to fight against fearsome enemies. In other words there's a ton of creativity required in order to fully enjoy it.
And as with most things that require effort in life, the creative process in Gacha Club can be quite lengthy. Luckily, for those who enjoy documenting and showing off their creative geniuses, we have the BlueStacks Recorder, a built-in video recorder that allows you to easily capture clips of your gameplay moments with the press of a button. After you finish recording, BlueStacks saves your clips as .mp4 files in a directory of your choosing, after which you can either edit those clips, or share them as is.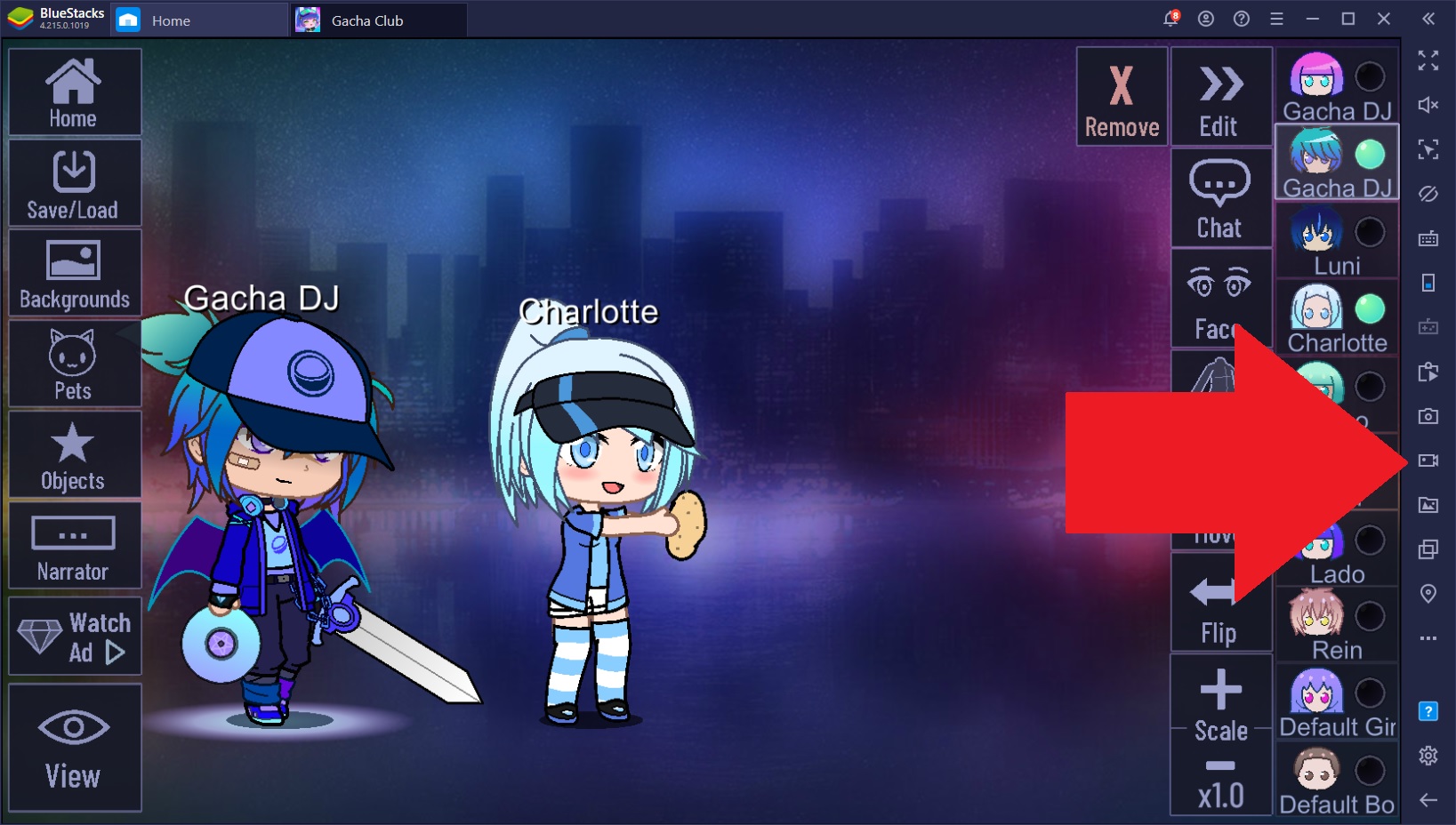 The new Gacha Club offers more of the same gameplay goodness as its previous iteration, Gacha Life, but with some additional features such as a combat mode and a plethora of new customization options for the studio, among others. Check out our blog to read more guides on this awesome new title. And, if you like the previous game, then you're definitely going to enjoy everything that the latest entry into the series has to offer.
This game is now available on now.gg. Play Gacha Club online.