Game Guides
A Guide to Game of Khans Advisors, Consorts and Heirs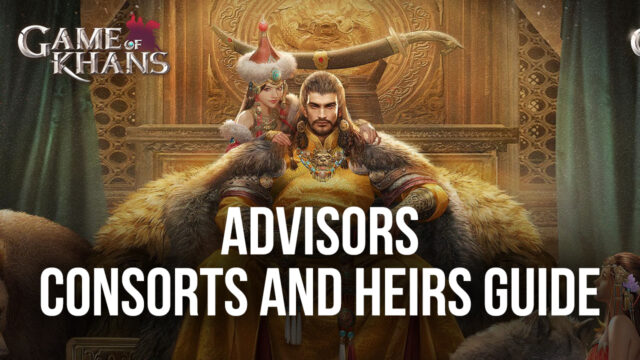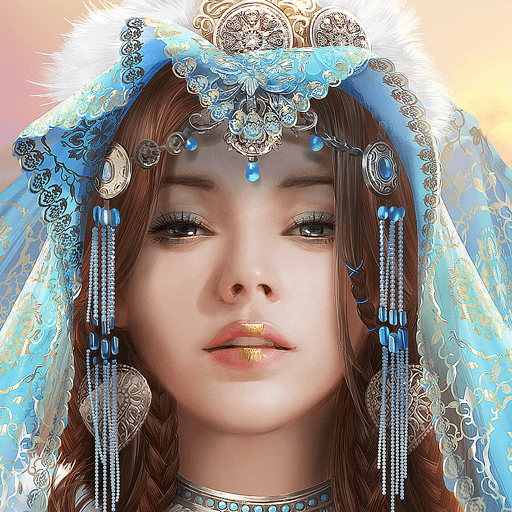 While Game of Khans is, as its name suggests, a game about becoming the most powerful Khan in the world, you'll also have to lean on many different people for support. Specifically, your Advisors will be some of your most valuable allies in your campaign for dominion over Europe and Asia. Similarly, your Consorts are also a vital part of your empire since they not only give you that much needed companionship after a tough war campaign, but they are also the ones that will bear your Heirs, which are the children that will carry on your legacy and will grow on to become fine young lords and ladies.
A Khan's path is never easy, and much less so when you consider that you not only need to run your empire, but also need to constantly manage and train your Advisors, as well as make time for your Consorts and Heirs. Nevertheless, since these are all such important parts of the game, we've decided to create a beginner's guide of sorts focused on these three aspects.
Your Advisors and Their Uses
Advisors in Game of Khans are your most trusted and respected companions. If you've played other mobile strategy RPGs, your Advisors here would be the equivalent of the Generals, Officers, or Hero characters in other games, in the sense that they are powerful allies that can fight and perform a variety of tasks in your name.
The effectiveness of an Advisor at any given task is determined by their stats, of which there are four: Strength, Intellect, Survival, and Charisma. When it comes to the combat in this game, the only attribute that really matters here is Strength, since it reduces the number of casualties that you suffer during your campaign missions. Meanwhile, the other three stats govern the production of various resources when your Advisors are assigned to any of the villages in your territory. Specifically, Intellect governs silver production; Survival governs food production, and Charisma governs troop training.
To actually use your Advisors, you simply need to assign them to your Villages: Whenever you conquer and add a village to your empire, you will notice that they each have slots for assigning Advisors. And when you assign one of your Advisors to them, the production of the Village will increase depending on the Advisor's stats. On the other hand, when it comes to the combat in Game of Khans, simply having your Advisors on standby will contribute to your army's overall power. Additionally, there may be occasions when you can choose to dispatch an Advisor to do direct combat with the enemy leader, and their success will be determined by their Strength stat.
Overall, Advisors are a vital part of your empire for all the reasons mentioned above. However, they are also important since, by unlocking and upgrading them, you'll gain Sovereignty, which is a resource needed for leveling up your Khan.
Unlocking New Advisors
In the beginning, you'll only have a couple of Advisors under your command, which limits considerably the things you can achieve by using them. However, in order to recruit more Advisors, you'll need to summon them from the Proving Ground building. This is essentially the gacha system in Game of Khans, as each summoning costs valuable resources, and you never really know what you're going to get. Luckily, all players get a free summoning every 24 hours, so make sure to use it as soon as it's available.
It's worth noting here that if you ever get a duplicate Advisor from a summoning, they will be automatically turned into a token that can be used to upgrade the Advisor in question. Alternatively, you can trade this token for a generic token that can be used to upgrade any other Advisor of a higher tier.
Upgrading Advisors
There are three main ways to improve your Advisors in Game of Khans. The first is by spending silver on them to increase their level, which in turn permanently enhances their stats. The second is by sending them to the Barracks building, which grants them Talent Experience after every session, which is used for enhancing an Advisor's talents. Talents are important since they govern the amount of stats increases that they get every time they level up. In this sense, two identical Advisors that are of the same level can have wildly different stats due to their Talent growth.
Lastly, another simple way to upgrade your Advisors is by increasing their star rank via using the tokens you receive when you summon a duplicate Advisor. Increasing the star rank of an Advisor will give them permanent stat boosts, while also increasing the gain of certain attributes when leveling up. Additionally, certain star ranks also unlock new talents, depending on the Advisors.
Consorts and Heirs
The other big system in Game of Khans revolves around your Consorts, lovely ladies that you can meet and romance during your travels, and eventually marry and have them move into your Harem. Once they have moved in, you can visit them several times a day to increase their level of Intimacy, and also have a random chance of producing an Heir. Additionally, each Consort has her own set of quests and missions, which you can find in the Courtyard area after acquiring at least two wives. By completing these missions and interacting with them on a daily basis, you can develop deep bonds with your Consorts and create the best Heirs in the game.
There are a few ways to obtain new Consorts: The first is by progressing through the main story missions, some of which automatically reward you with Consorts upon completion. Another method is by achieving certain Sovereignty milestones, which also automatically reward certain Consorts. You can also meet and romance potential Consorts by visiting their villages through the World Travel feature, though you'll often have to give them flowers or complete a short quest in order to marry them. Lastly, you can also obtain Consorts either via the Love Token system, or automatically by achieving certain VIP levels.
On the other hand, your Heirs, as mentioned above, have a chance to be born every time you visit your Consorts. These infants are the lifeblood of your empire as they will be the ones who will carry on your legacy after you're gone. However, before you get to that point, you'll need to raise and nurture them in order to increase their stats. This is done in the "Heirs" building, and consists of tasks like feeding, bathing, and playing with them, and then addressing other matters once they grow into the childhood and adolescence phases.
Once they are grown up, you can marry off your heirs with the heirs of other players, which is not only a nice ceremony, but couples also have a chance of granting you valuable gifts every so often.
We hope this gives you an idea of how to properly use and upgrade your Advisors, as well as how to romance your Consorts and bear new Heirs in Game of Khans. Feel free to share your own advice in the comments below!