Game Guides
The Best Gangpire Tips and Tricks to Grow Your Criminal Empire and Become the Strongest Family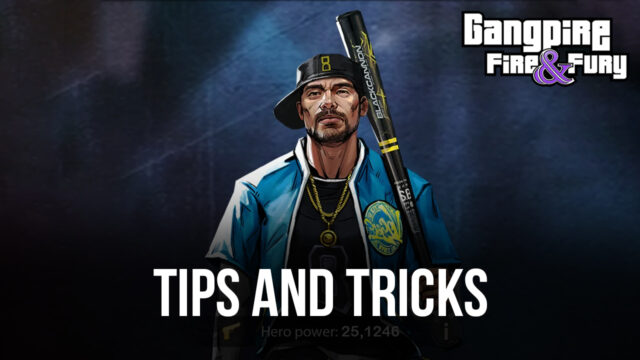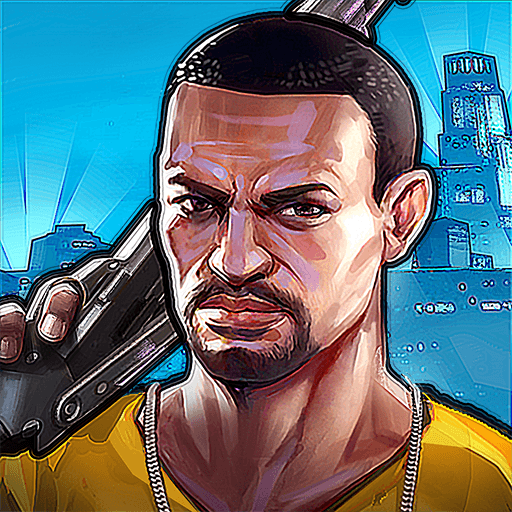 Life in Gangpire is all about gang wars, fighting, and expanding your influence, which means that you'll have to be extra fierce and cunning if you want to not only stay alive, but also to make your criminal empire thrive. With that being said, even the most ruthless crime lords would be remiss to turn down good advice that could save their lives at some point, which is why, if you're just starting out, you should definitely take a look at the Gangpire tips and tricks that we'll be sharing in this guide.
In the following few paragraphs, you'll find a few useful tidbits of information about this game, which might help you to progress quickly and expand your criminal empire in record time.
Play on BlueStacks to Reroll and Score the Best Heroes Early On
While you will rely a lot on your crew of thugs and hitmen to enact your will in your neighborhood, your heroes are the ones who will often step into the frontlines and fight in your name. These heroes are strong characters that come in all shapes, sizes, and backgrounds, each with unique stats and skills that, when used correctly, can make the difference between life or death in the hood.
The problem with the heroes in this game is that, just like in any other gacha game, unlocking the best ones is basically down to blind luck, especially in Gangpire where the rarest heroes have a 0.07% chance of appearing in any pull.
However, if you play Gangpire on PC with BlueStacks, you can use the Instance Manager to reroll in a very efficient manner, and hopefully speed up the process of unlocking powerful heroes from the beginning. By playing on our Android App player, you can start on the right track by recruiting powerful henchmen to your crew.
Explore and Clear Your City to Score a Few Extra Resources and Troops
In the beginning, you'll need to slowly make your way through the neighborhood, driving out the evil Disturbio gang and establishing your foothold as the new crime lords in the city. However, you'll be met with tons of resistance along the way, in the form of rival gangs occupying important facilities; hooligans hanging out in their watering holes, and run-down buildings and rubble blocking your path.
When it comes to rival gangs, you'll need to drive them out by force with the help of your heroes and your crew of henchmen. However, to grow your crew, you'll constantly need to train new fighters, which requires lots of resources. Luckily, there are tons of materials lying around in town, and you can score a lot of these simply by clicking on any ruins, rubble, or abandoned buildings, and then clicking on a shovel icon to clear them out. Not only do you get resources in this manner, but you also clear your neighborhood to make way for more of your own buildings. In the same vein, you can also recruit a few troops for free by clicking on the hooligan shelters.
If you're just starting out and feel that you're not getting enough resources to develop your empire, then feel free to take a stroll around town and clear out all the useless buildings that you can find.
Clear Those Chapter Quests to Unlock New Features and Prizes
Gangpire is presented as a story-driven game without much to do except watch some cutscenes and participate in automated battles. However, this is just one part of the game, which is present mostly in the beginning. And as you continue making your way through the campaign, you'll progressively unlock new features and things to do.
If you're ever lost and don't know how to proceed in Gangpire, we strongly suggest paying attention to the main story quests, which are divided into chapters. For each quest that you finish, you'll get some useful rewards. Moreover, completing chapters will not only give you even more rewards, but you can also unlock new features and game modes.
Know The Difference Between Strategy and Scenario Battles
There are two main types of confrontations in Gangpire, which play out very similarly, but are different when it comes to using your stats and troops.
The first type are the scenario battles, which are stages in which your heroes personally engage against the enemy. These fights are mostly automated, though you can manually click on your characters' portraits to unleash their special skills. Correctly using these skills can often mean the difference between life and death when it comes to gang wars.
The second type are the strategy battles, which play out similarly to fights in an RTS game, with a top-down perspective of your crew engaging against the enemy. These fights are completely automated and you won't have to do anything except watch and see who comes out on top.
This distinction is important for one main reason: Each hero in Gangpire has skills for "Scenario" and for "Strategy" battles. In other words, a hero that can fill a role in one type of fight might not be very good for the other, and you'd do well to consider this when putting together your squads.
Upgrade and Promote Your Heroes
And speaking of squads, your heroes in Gangpire are only as good as you make them. In other words, you really can't expect them to perform well if they're at base level and without any upgrades.
To upgrade your heroes, you can either level them up by using Hero Manuals, or increase their star level by using the corresponding rarity of prestige items. Also, you can upgrade their skills by investing fragments of the respective hero. And finally, every time your hero goes up a star level, they will gain talent points, which can be spent in the talent tree to give them an extra boost towards a specific role. You can find all of these upgrade options through the Hero menu.
By clearing your city of rubble, constantly training new troops as soon as you unlock the corresponding training facilities, and keeping your heroes upgraded at all times, you'll be making good progress in Gangpire. Just remember to blaze through those main campaign missions as soon as possible so you can unlock everything that the game has to offer.