Game Guides
Gangpire on PC – Rerolling Guide: How to Easily Unlock the Best Heroes Using the BlueStacks Instance Manager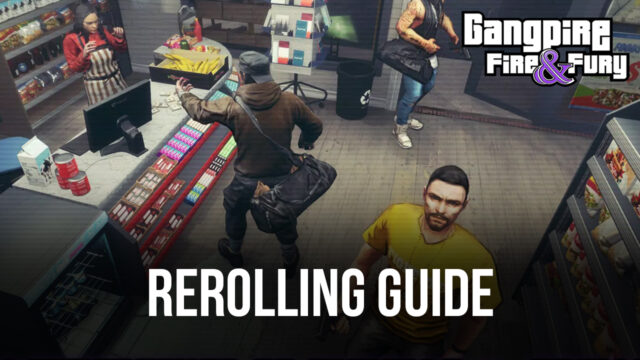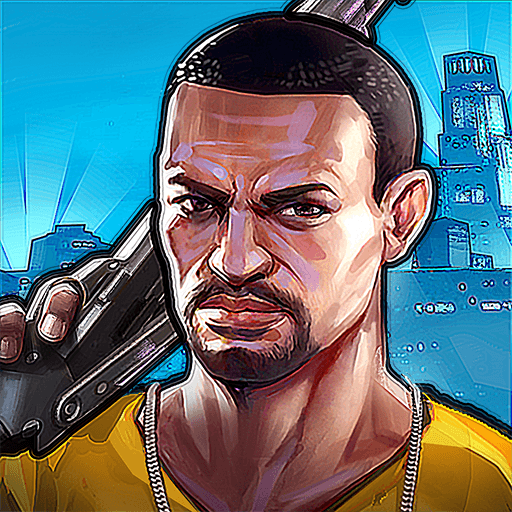 Gangpire is a relatively new strategy conquest game introduced to the market earlier this year, in which you take control of your own criminal gang and have to work to expand its influence and turn it into the strongest family in the criminal underground. To do so, however, you'll not only need tons of thugs and henchmen to run around the city doing your bidding, as well as different facilities and buildings to produce resources and recruit more troops, but also a crew of fierce and loyal lieutenants to lead your armies and assist you in those times when you need to personally take to the field and kick some hooligan butt.
Your trusted inner circle characters in this game are called "Heroes", and they each come with their own set of skills, stats, personalities, and cultural backgrounds. For every new hero you recruit to the family, you'll add a bit more diversity and fun to your squad, not to mention that you'll also gain a valuable ally that will probably help you immensely when looking to expand your influence beyond your home turf.
Sadly, unlocking new heroes in Gangpire can be a bit of a pain, particularly for those who are recruited exclusively from the gacha feature. In this sense, while you'll get a few freebies as you progress through the story, the best characters will be locked behind RNG. This is why it's a good idea to reroll in games like Gangpire, as through this process, you can unlock a few good heroes from the very beginning, and use them to get a leg up in the race to expand your turf.
The bad thing about rerolling is that, while the end goal is always worth it, it can take a long, long time before you achieve it. Depending on your luck, you could either finish in a few runs, or be stuck rerolling for days or weeks. However, when you manage to get a few good units, it'll be smooth sailing throughout the entire game as they will be able to easily carry you through the main story missions.
How to Reroll in Gangpire
Rerolling is a process applicable to most mobile gacha games, where the objective is to quickly and effectively unlock the best characters from the very beginning, giving players a significant boost to their power from very early on. Gangpire is no exception to this as the game has many different powerful characters that are only available through the "Honor Invitation" feature.
The idea of rerolling is to start a new game, progress until the point where you get access to the first free summonings, and restart your game if you don't get what you want. With that being said, here's a step-by-step breakdown of the entire process in Gangpire:
Start your game and login as a guest.
Progress through the main story until you get free access to the Bar building.
Perform your free Elite and Honor Invitations, and check your results.
If you don't get what you want, you can reset your game either by creating a new character in another server, or by closing the game, going into your Android settings within BlueStacks, and deleting the game's local data.
Repeat steps 1-4 until you get your target heroes.
As we mentioned above, the length of this process really boils down to how lucky you are. However, there are ways to actually speed up this process, such as by playing Gangpire on PC with BlueStacks.
Using the Instance Manager to Speed Up Rerolling
If you're looking to recruit the very best heroes from the beginning and get a head start in this game, then you should definitely play Gangpire on PC with BlueStacks. Our Android App player gives you access to the Instance Manager, which you can use for creating multiple instances of the emulator and playing the game on several different accounts simultaneously. And while this might help you to develop and maintain multiple gangs and increase your firepower exponentially, it can also help you to unlock powerful heroes from the very beginning.
You can access the Instance Manager at any moment by pressing Ctrl + Shift + 8. In this new menu, you can view your existing instances, launch or close them, modify their settings, or delete them. Also, you can create as many instances as you want by clicking on "+ Instance" and following the instructions on the screen. Keep in mind, however, that if you plan on running multiple of these at the same time, you will need additional CPU and RAM resources, which might slow down your system if your PC is on the weaker side.
Once you've created as many instances as you need, you can launch all of them from the Instance Manager, and then follow the steps in our Gangpire PC setup guide to install the game on each of these. Afterward, you can access the game from all your accounts simultaneously, and effectively reroll on all of them at the same time, dramatically increasing the number of pulls you can perform within a given period.
Just remember that, once you have obtained your target characters on any of your accounts, you must bind the respective account with Google Play or any other similar platform to safeguard your progress. Otherwise, you might lose all your hard work if you accidentally delete the game or if your install gets corrupted in any way.
With BlueStacks, rerolling in Gangpire is a breeze. Let us know if you have any thoughts or comments about this process, in the comments section below.