Game Guides
Waifu Collectin' In Girls X Battle: GXB_Global on PC With BlueStacks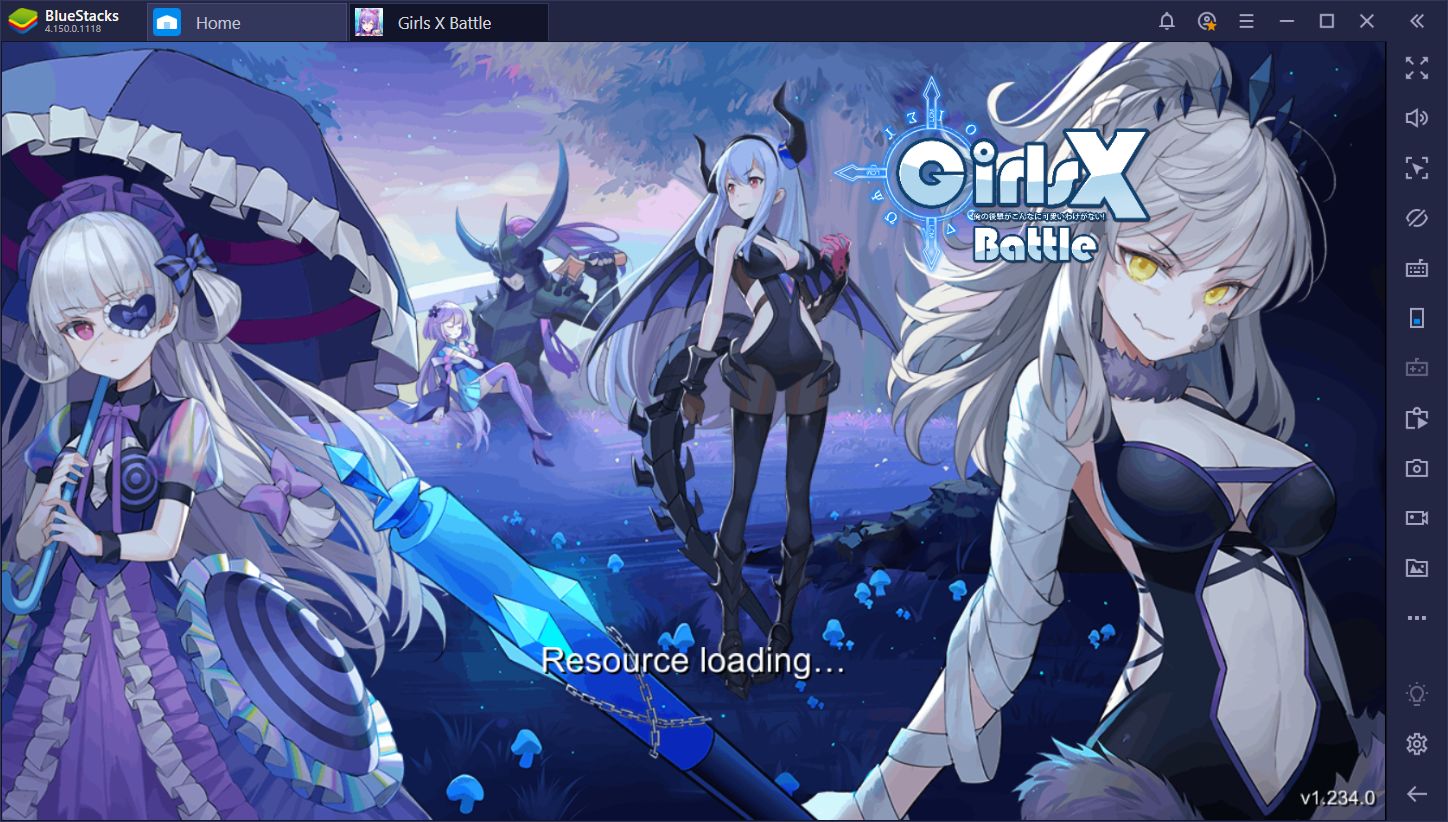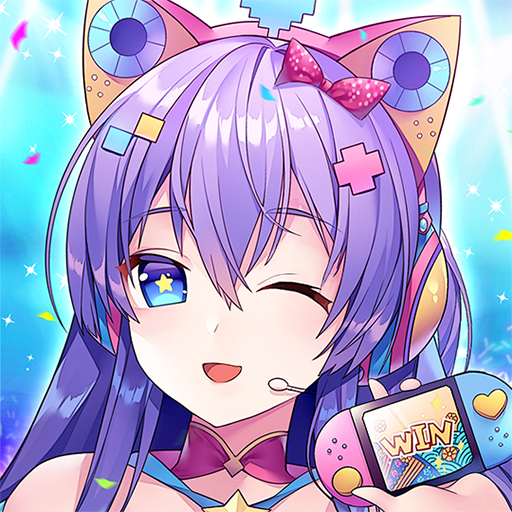 It's time to kick back and relax with a game that's all about collecting waifus and beating levels. Girls X Battle is your typical gacha game that features level-based progression, a gacha summoning system, and more waifu characters than we've ever seen in any other mobile RPG. The combination of a very lighthearted story with an early access to auto-battle makes this game an ideal way to pass the time without having to pay too much attention to the events unfolding on screen.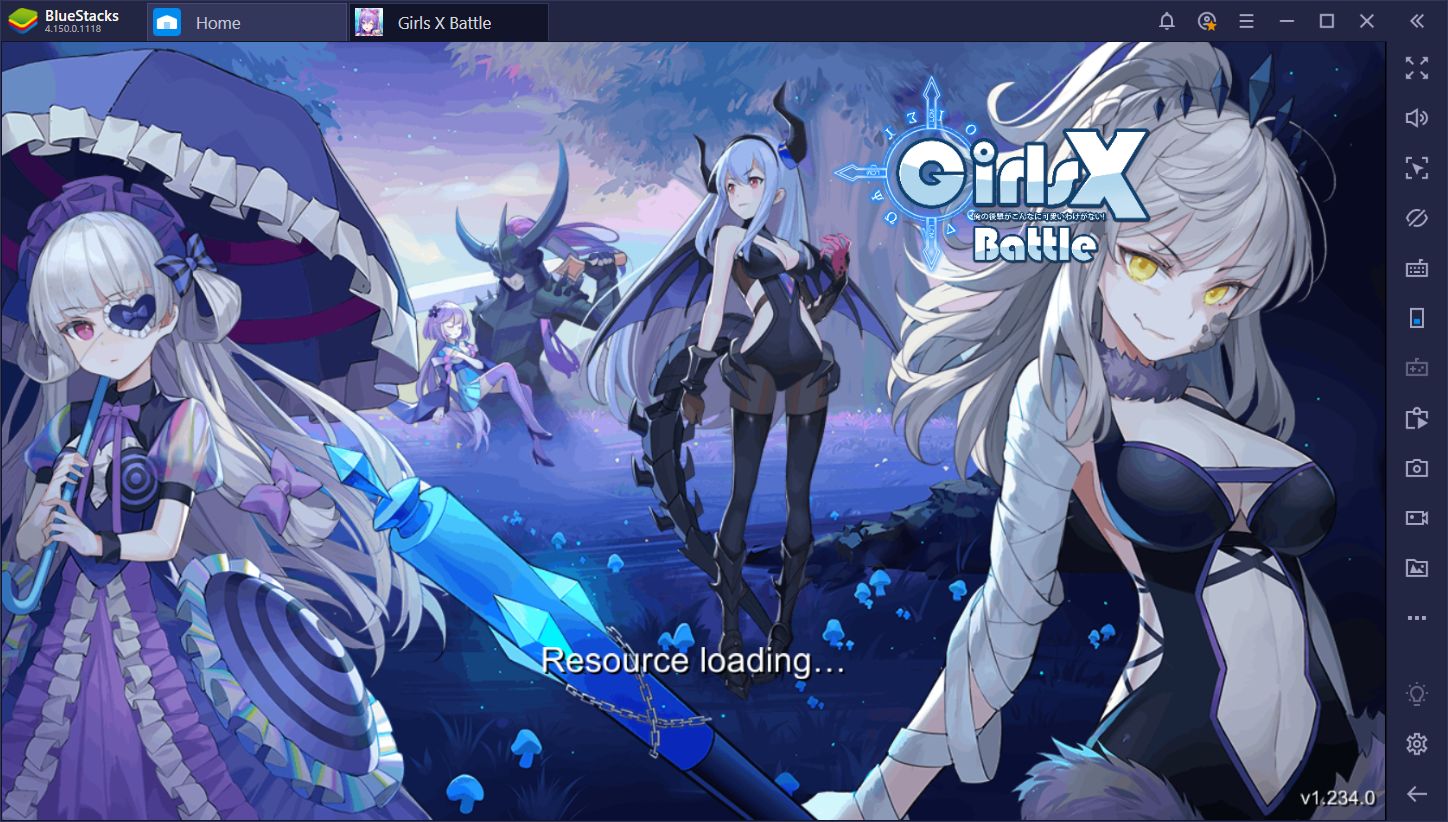 In typical gacha fashion, the objective in Girls X Battle is to beat levels, summon additional characters via the gacha system, and create powerful teams via performing constant upgrades on your characters. Combat in the game is mostly automatic, with the heroes attacking the enemy automatically, and the player's only input is in deciding when to unleash their skills. Whenever a character's skill bar charges up in battle, you can click on their portrait to use their special abilities.
In essence, Girls X Battle is similar to other gacha games like AFK Arena or Harbingers: Last Survival, which features similar combat, level progression, and summoning systems. Basically, if you've played most gachas, you'll know what to expect in GXB. The only difference here would be that the playable cast of unlockable characters consists of 100% waifus.
If collecting cute characters is your favorite thing about gacha games, then you will definitely enjoy Girls X Battle.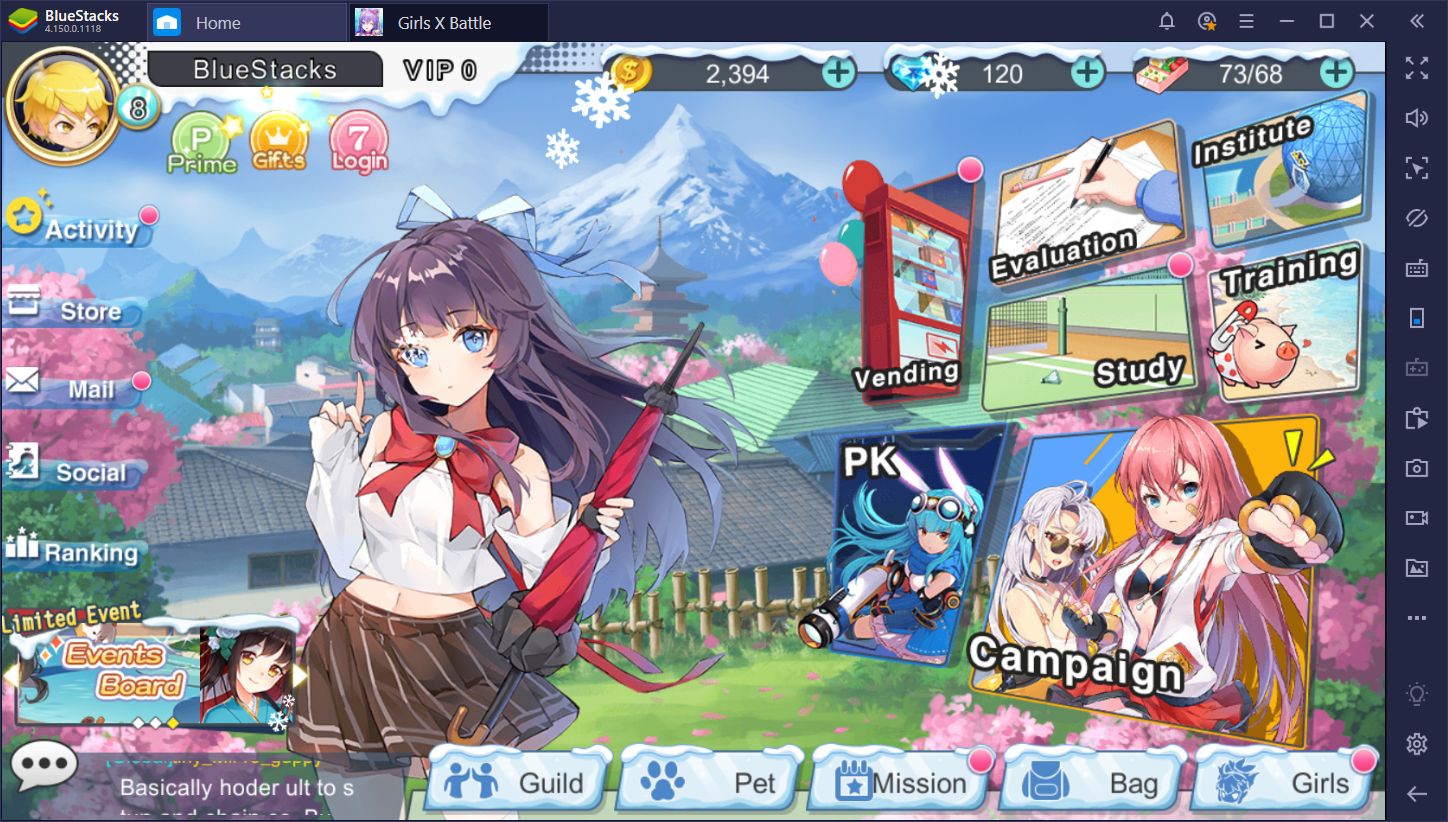 Enjoying Girls X Battle on PC Using BlueStacks
Now, if you've been keeping up with our blog, you may already know that there are inherent benefits of playing any gacha game on BlueStacks. In fact, playing ANY mobile games on BlueStacks is usually much more comfortable than gaming on your phone since, first and foremost, you can enjoy your favorite titles on a large monitor instead of a cramped phone screen. Furthermore, even without using our powerful BlueStacks tools, which we'll get to in a moment, you will experience much better controls by using your mouse instead of fumbling with touchscreen controls.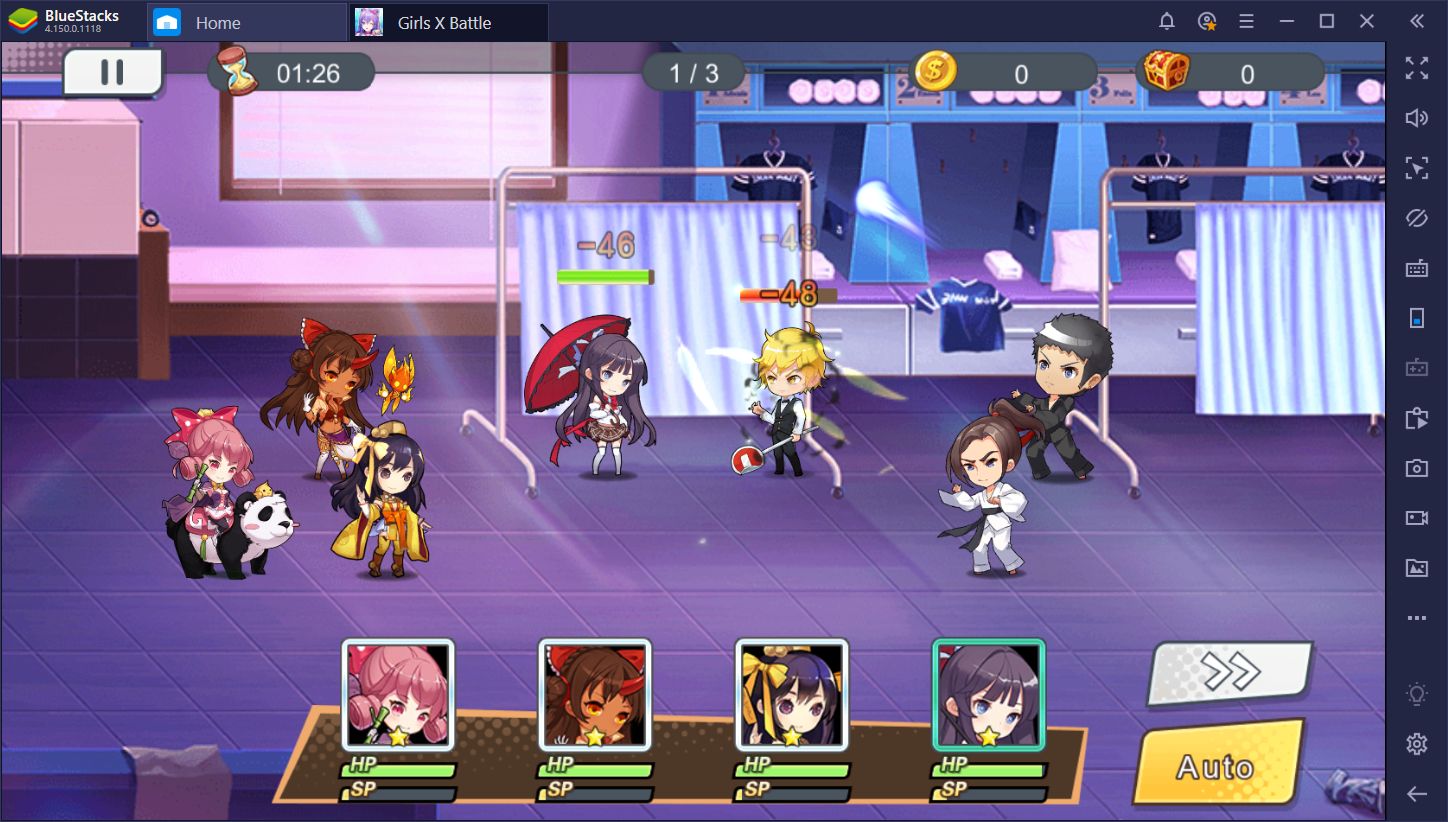 These are the inherent benefits of playing on BlueStacks, which you can enjoy simply by playing on our emulator. However, there's much more to playing Girls X Battle on PC with BlueStacks than simply gaming on a larger screen and with mouse support. By playing on our emulator, you'll get access to a plethora of tools that can greatly improve your experience with this gacha game.
If you want to learn how BlueStacks can help in GXB, then keep reading!
Experiencing Better Controls and Reaction Times With the Keymapping Tool
A key aspect about playing any game, regardless of platform, is that you actually need to be able to control the game in order to enjoy it. While mobile game devs try their darndest to design games that revolve around touchscreen controls, the platform really pales in comparison to others such as PC or consoles. However, with the BlueStacks and its Keymapping Tool, you'll not only experience the joy of playing Girls X Battle on PC, but you'll also gain access to intuitive control schemes using your keyboard and mouse.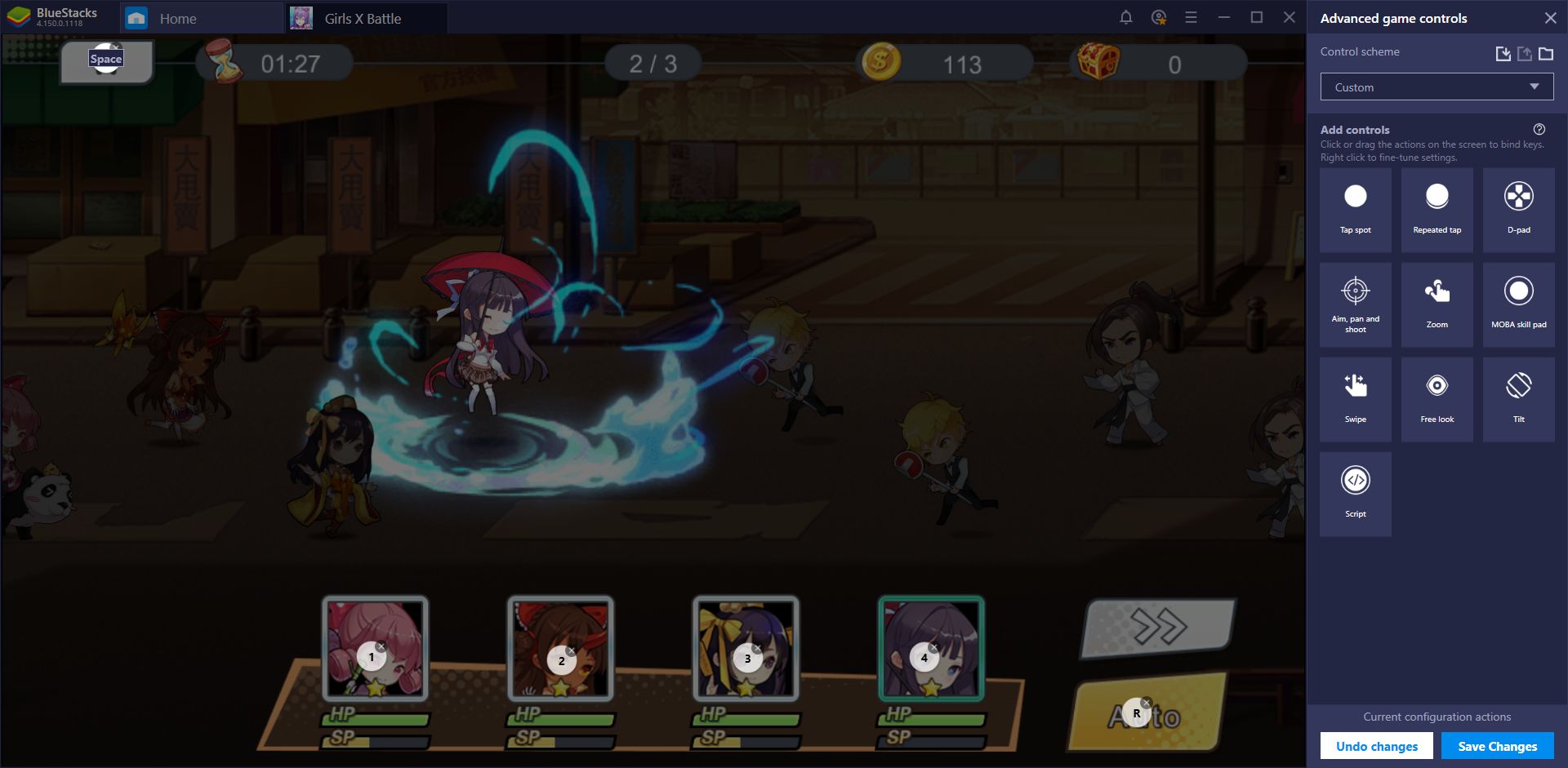 For gacha games like GXB, with real-time battles and reaction-based gameplay, it's imperative that you always have proper access to your skills and controls. The Keymapping Tool is excellent for this purpose as it allows you to set customized shortcuts and other controls on the screen, and bind them to any key on your keyboard. In this sense, instead of having to click everywhere manually, you can simply assign all the actions to your keyboard and experience vastly superior controls.
One particular use of these improved controls is allowing you to quickly react to enemy attacks and interrupt them before they're able to use their most dangerous skills. Considering it's possible to interrupt foes mid-cast, having access to your disruptive skills via a conveniently-placed shortcut will come in handy in Girls X Battle.
Rerolling and Summoning With the Instance Manager
As a gacha game that revolves around randomized character summonings to build your team, it's expected that you'll be constantly pulling for characters until you finally receive the ones you're looking for. In fact, some players rely on rerolling in order to summon powerful characters from the very beginning, in order to greatly improve their experience with the game.

While not strictly necessary in Girls X Battle, performing rerolls is a great way to expedite your progress in this gacha game. However, it might take many cycles of summoning before finally getting a good character, which can extend for many hours, or even days. However, by summoning on two, three, or more accounts simultaneously, you can significantly speed up the rerolling process in GXB. Luckily, the BlueStacks Instance Manager allows you to do just that.By itself, the Instance Manager allows you to create various iterations of BlueStacks and access the same game on multiple accounts. However, even while you can progress and summon characters in GXB using several instances, you'd still have to control each window individually, which essentially defeats the purpose of playing on multiple simultaneous accounts. This is where the Multi-Instance Sync feature comes in.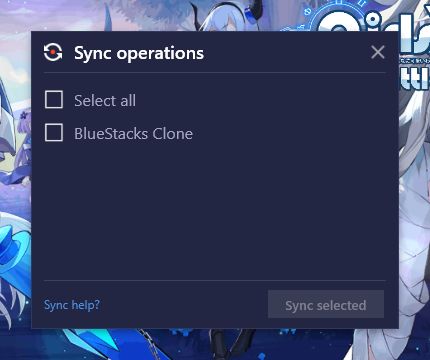 When you activate the Instance Sync feature, all the actions you perform on your primary BlueStacks window is replicated across all other active instance. For Girls X Battle, this means that you can play on only one window while BlueStacks mirrors your actions on all the other instances, effectively allowing you to progress on multiple without the added hassle.
Elevate Your Gameplay With BlueStacks
Whether you're trying to reroll, want to experience much better controls, or simply are looking to enjoy your mobile games on a much larger screen and with mouse support, there's definitely much you can achieve by gaming on BlueStacks. Especially when it comes to Girls X Battle, with its real-time combat system and many challenges you'll need to overcome, you'll definitely want to be at the top of your game. Luckily, our BlueStacks tools can provide everything you need in this regard.