Game Guides
How to Input Cheats in GTA Vice City Mobile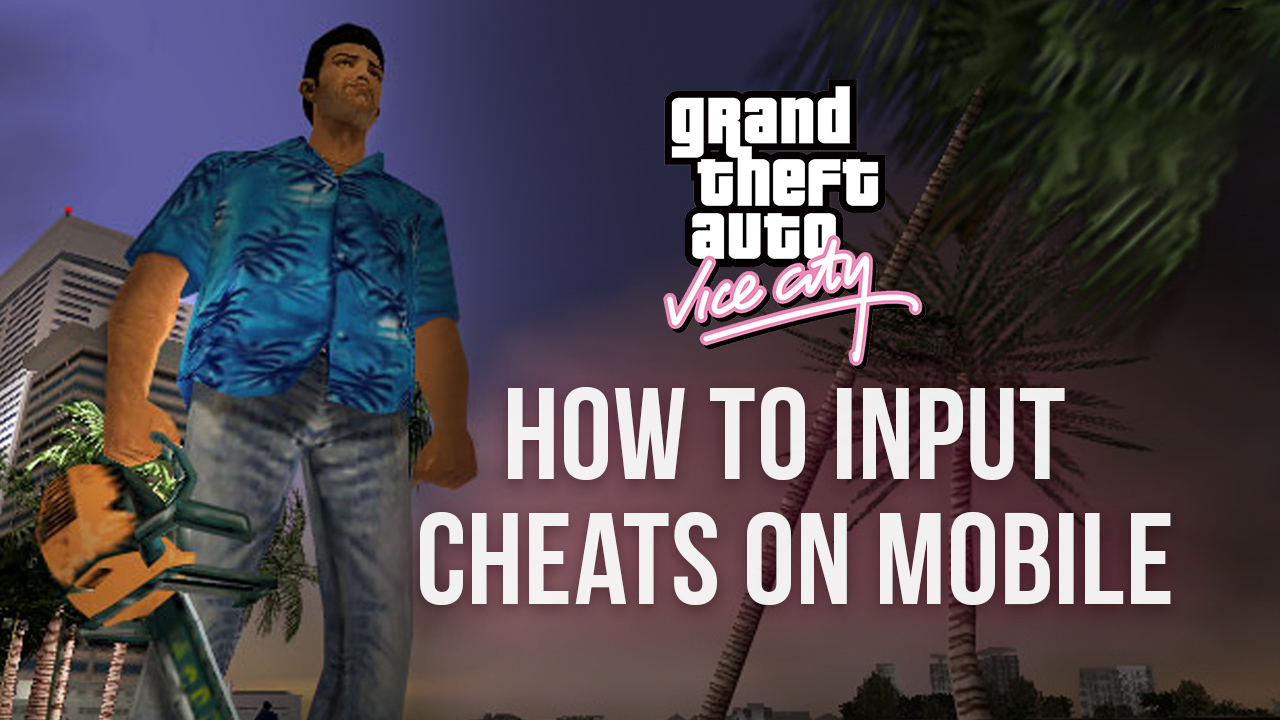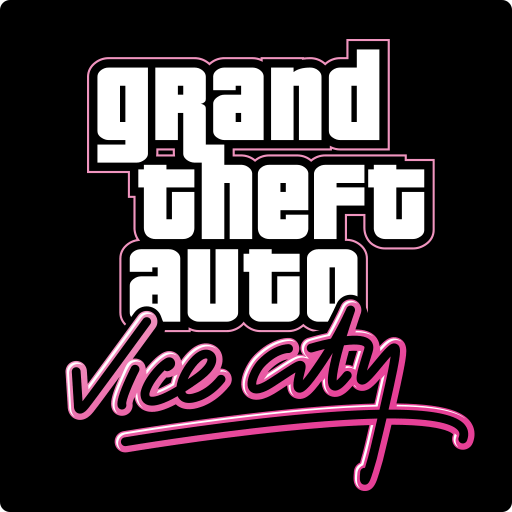 GTA Vice Cityis a game that countless people used to love as children. Despite the explicit content and adult-themed storyline, there are so many childhood memories associated with playing this game, even if most people didn't manage to finish the storyline. One of these memories is the use of Cheat codes, which adds a little spice to playing the game. Ask any of the older players, and they'd probably tell you that they had the full list of cheats written down on a notebook somewhere.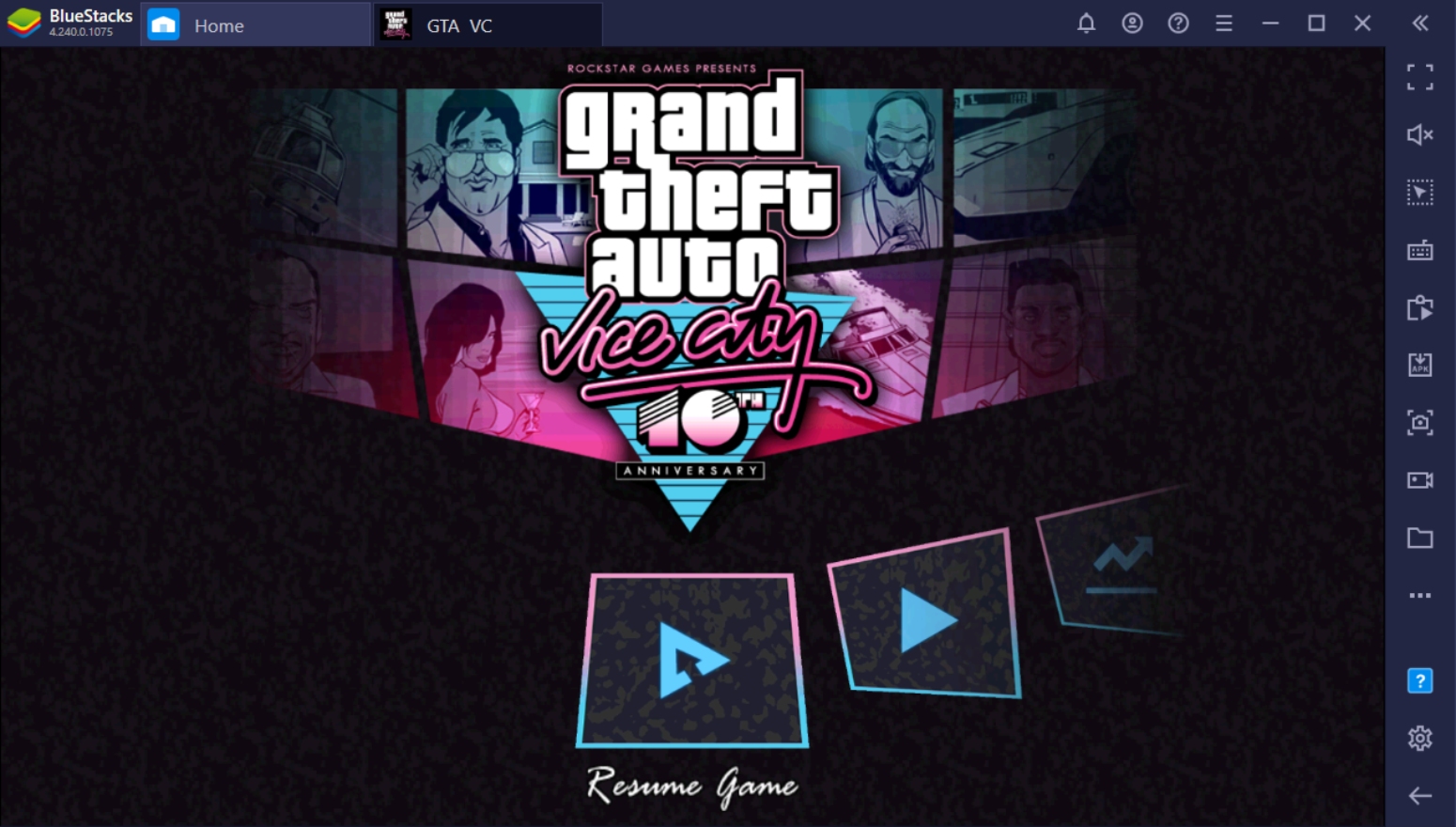 Players unfamiliar with the GTA titles might think that cheats are considered risky and can get you banned. As a matter of fact, the cheats were made explicitly for the players to use them whenever they want. While cheats give the players an unfair advantage that might make the game devolve into just another bore, cheats are still considered one of the game's fundamentals. Everyone should know how to use them.
How to Input Cheats on the Mobile Version
On the PC version, players used to simply type the cheats on the keyboard, which would trigger the command immediately. Unfortunately, smartphones don't have any keyboards, and no option to bring up the virtual keyboard was added to the game. This means that there is no natural way to type the cheats on your screen, even if you were using the BlueStacks client to do it. Fortunately, there is a way to work around this limitation, which you can achieve by following these steps.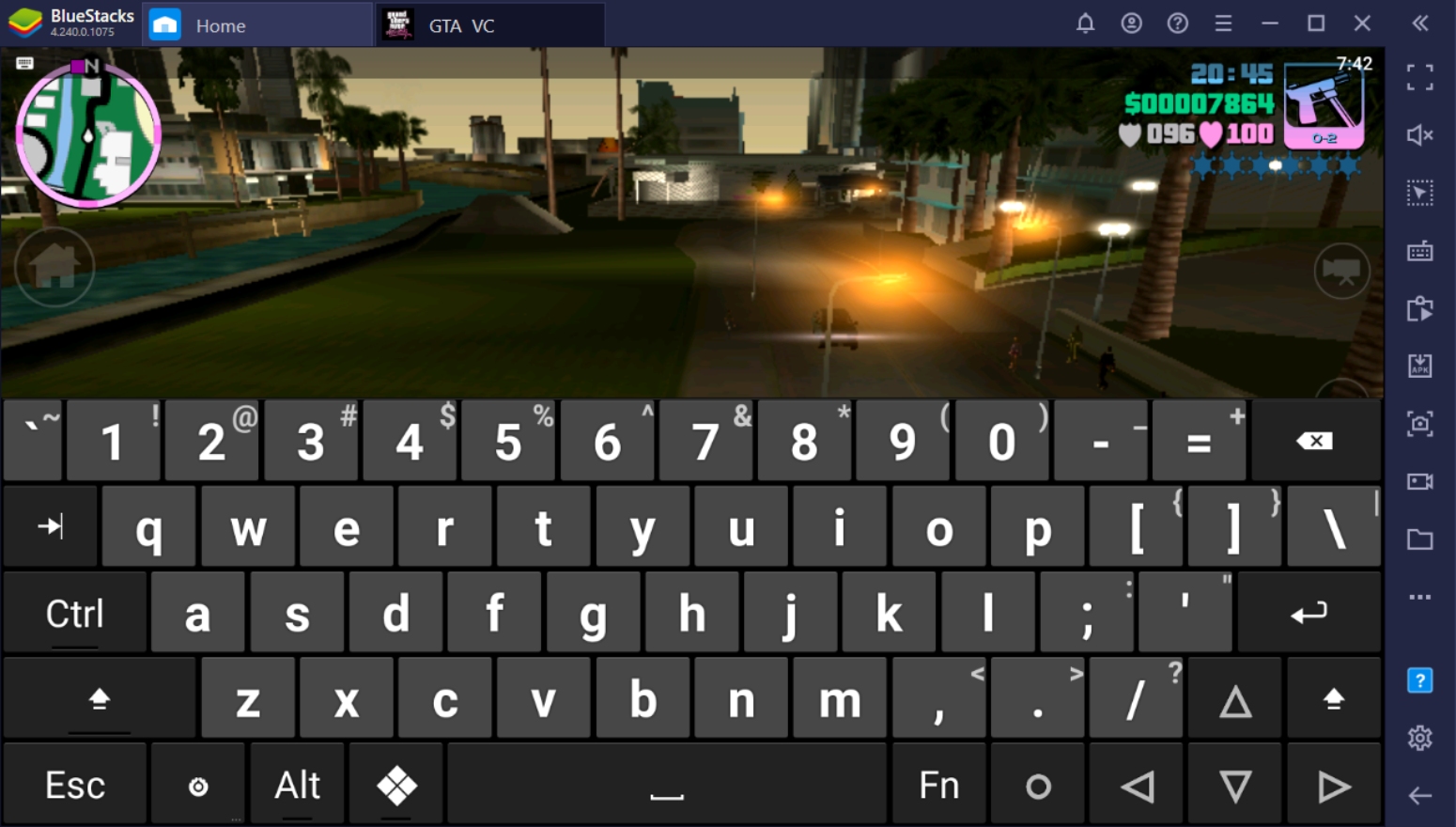 Hacker's Keyboard
The first thing you'll need to do is download the Hacker's Keyboard app from the Playstore. It's a third-party program that'll allow you to bring up a customized virtual keyboard anytime you want after setting it up. The most confusing part about using this cheat-inputting app is the setup part, where you'll need to activate a few stuff. Use this app at your own risk, though, since there is the risk that mobile keyboard apps will save the information you type on it.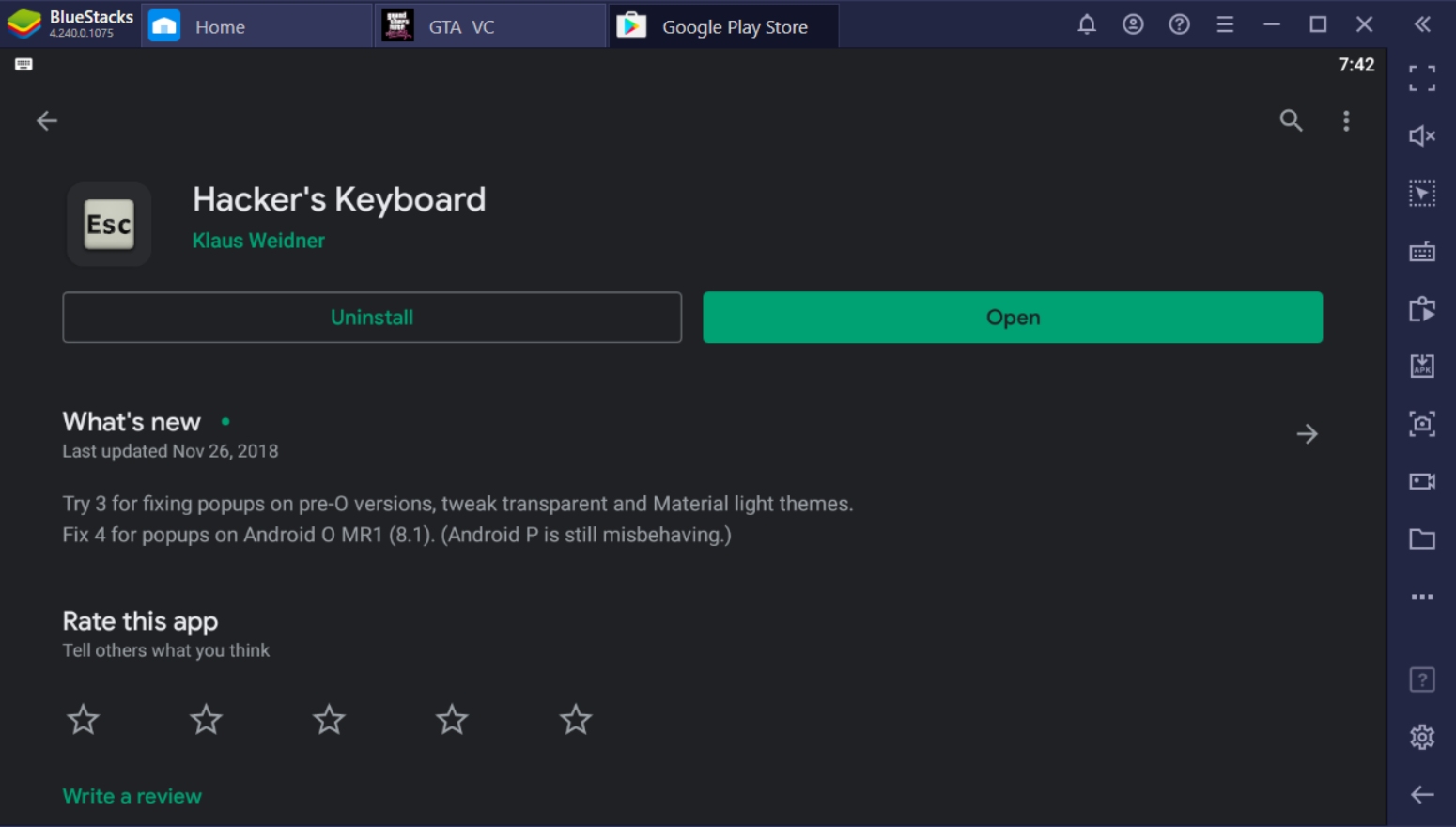 Steps to Install Hacker's Keyboard on Android Devices
Download Hacker's Keyboard on the Google Play Store.
Open the App
Click on Enable Keyboard and toggle Hacker's Keyboard.
*Note: A warning will appear that says this app might steal personal information. Use this app at your own risk.
Go Back and Click on Settings (not your Phone Settings).
Scroll down and activate Permanent Notifications.
Open Grand Theft Auto: Vice City
Click on Hacker's Keyboard on your Notifications.
Input Cheats
After you install Hacker's Keyboard, you should be able to use cheats whenever you want to. To remove the Keyboard Overlay, simply press your Back button to get it out of the way. If you're using the BlueStacks client, you can also use this method. Take note that the Hacker's Keyboard is not linked to your physical keyboard, so you'll need to click on the virtual keys manually to activate the necessary commands. Otherwise, it'll interfere with the Keymapping Feature of your instance.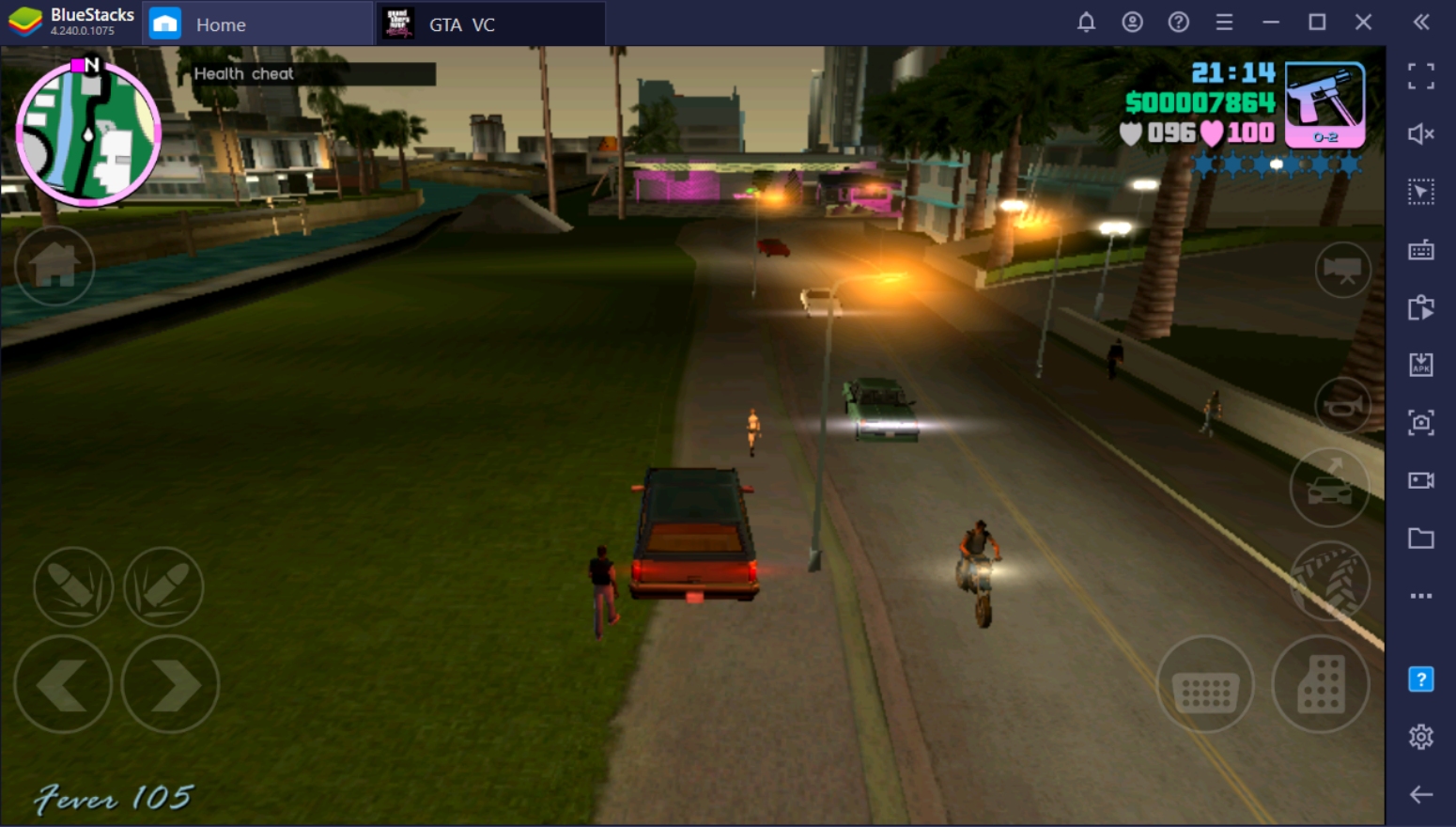 List of Cheats on GTA Vice City Mobile
ASPIRINE – Full Health
PRECIOUSPROTECTION – Full Armor
CANTTAKEITANYMORE – Kills Character
LEAVEMEALONE – Lower Wanted Level
YOUWONTTAKEMEALIVE – Max Wanted Level
THUGSTOOLS – Thug-themed Weapons
PROFESSIONALTOOLS – Hitman-themed Weapons
NUTTERTOOLS – Madman-themed Weapons
BIGBANG – Blow Up All Vehicles
PANZER – Spawn Rhino
SEAWAYS – Activates Vehicle Amphibious Mode
COMEFLYWITHME – Activates Vehicle Flight Mode
KANGAROO – Activates Vehicle Jumping
GETTHEREFAST – Spawn Sabre Turbo
GETTHEREAMAZINGLYFAST – Spawn Hotring Racer
GRIPISEVERYTHING – Perfect handling
CHASESTAT – Shows media level
APLEASANTDAY – Toggle Nice Weather
ALOVELYDAY – Toggle Sunny Weather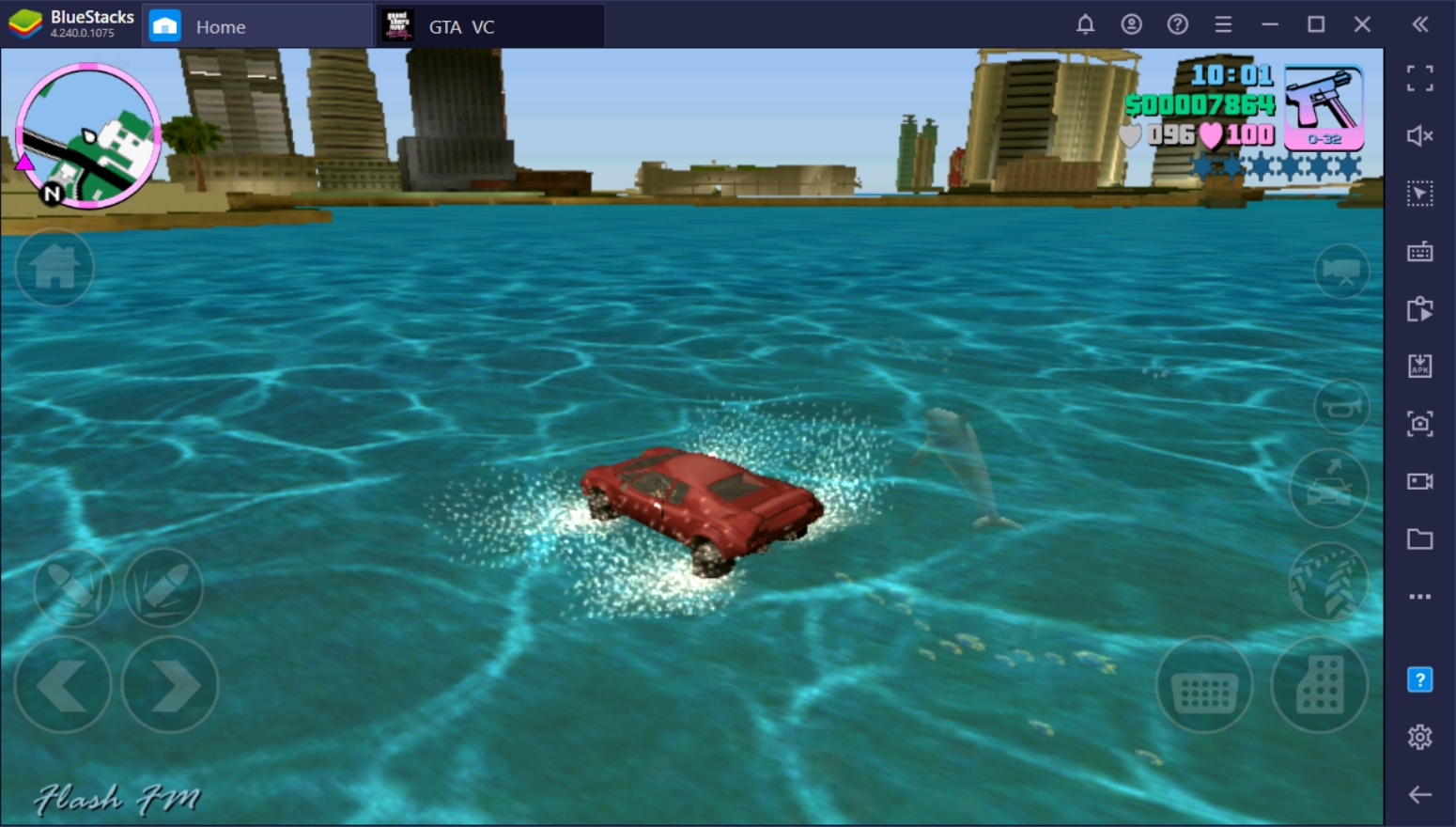 Alternatives to Hacker's Keyboard
The name Hacker's Keyboard isn't very appealing, especially to the more skeptical users. While there aren't exactly any other choices to input cheats outside of third-party programs, there are other virtual keyboard apps that each have their own charms. If you don't want to use Hacker's Keyboard, try using any of these options that are good alternatives to using the one listed above. Although, the downside of using these alternatives is that you'll need to learn how to set up these options yourself.
Game Keyboard + is made specifically for gaming purposes, while Hacker's Keyboard was made to fully replicate a physical keyboard's functionality. The best part of Game Keyboard + is that you can save commands; this implies you can save your cheats so that you don't have to repeat typing it every time you need it. The downside is that this app takes a while to set up, and opening or closing the game can be a bit of a hassle. Once you've gotten the hang of it, though, it'll make your life a lot easier.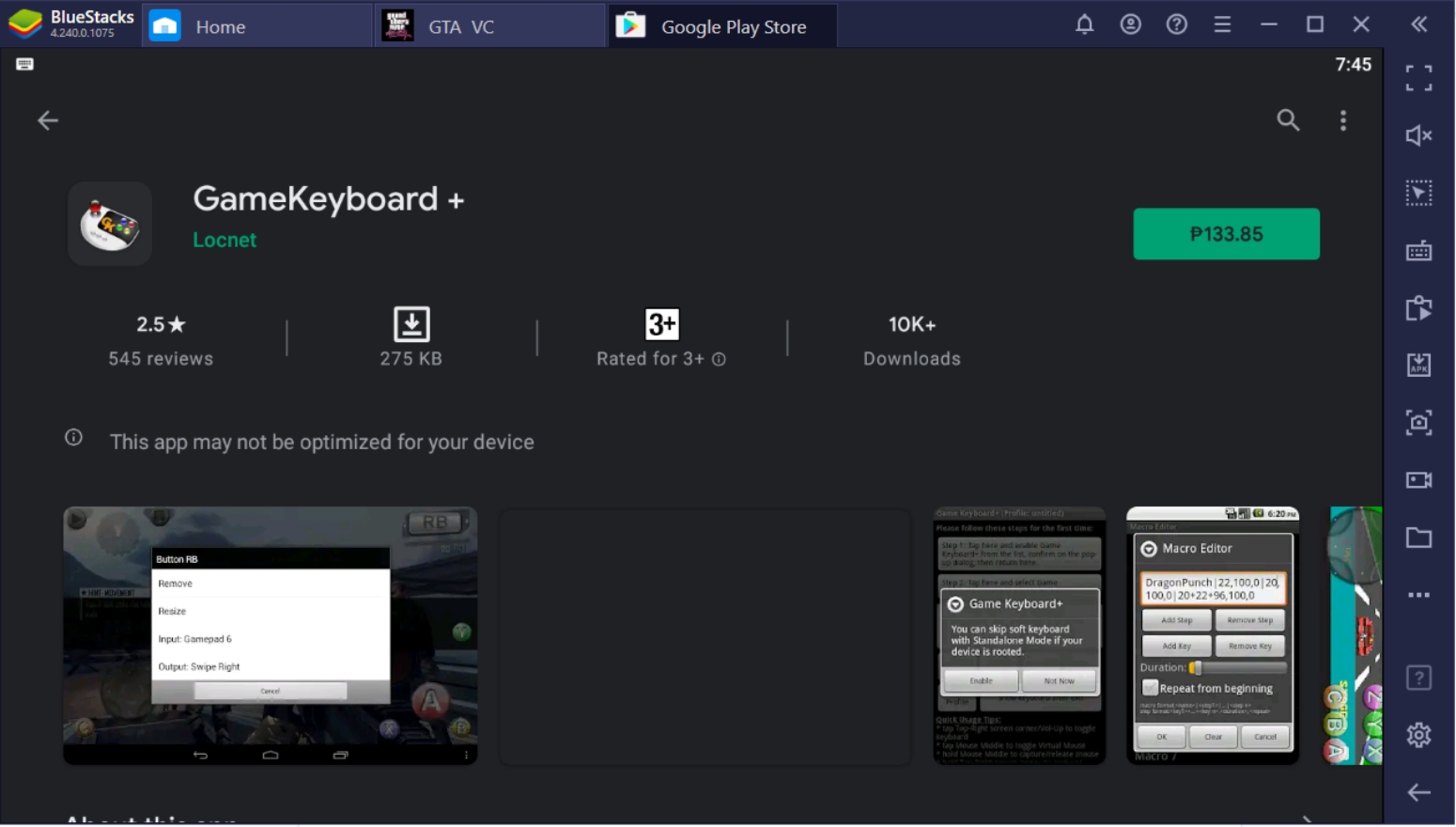 Gamepad is another virtual keyboard specifically made for gaming use. It has the same setup phase as Hacker's Keyboard and generally works the same way. It's not as reliable as the above option and – according to its reviews – might not work on certain devices. The beauty of this app is that it has a transparent keyboard, which doesn't hinder your vision too much whenever you pull it up. This way, you'll know if you're being beaten up or generally what's happening while you input your cheats.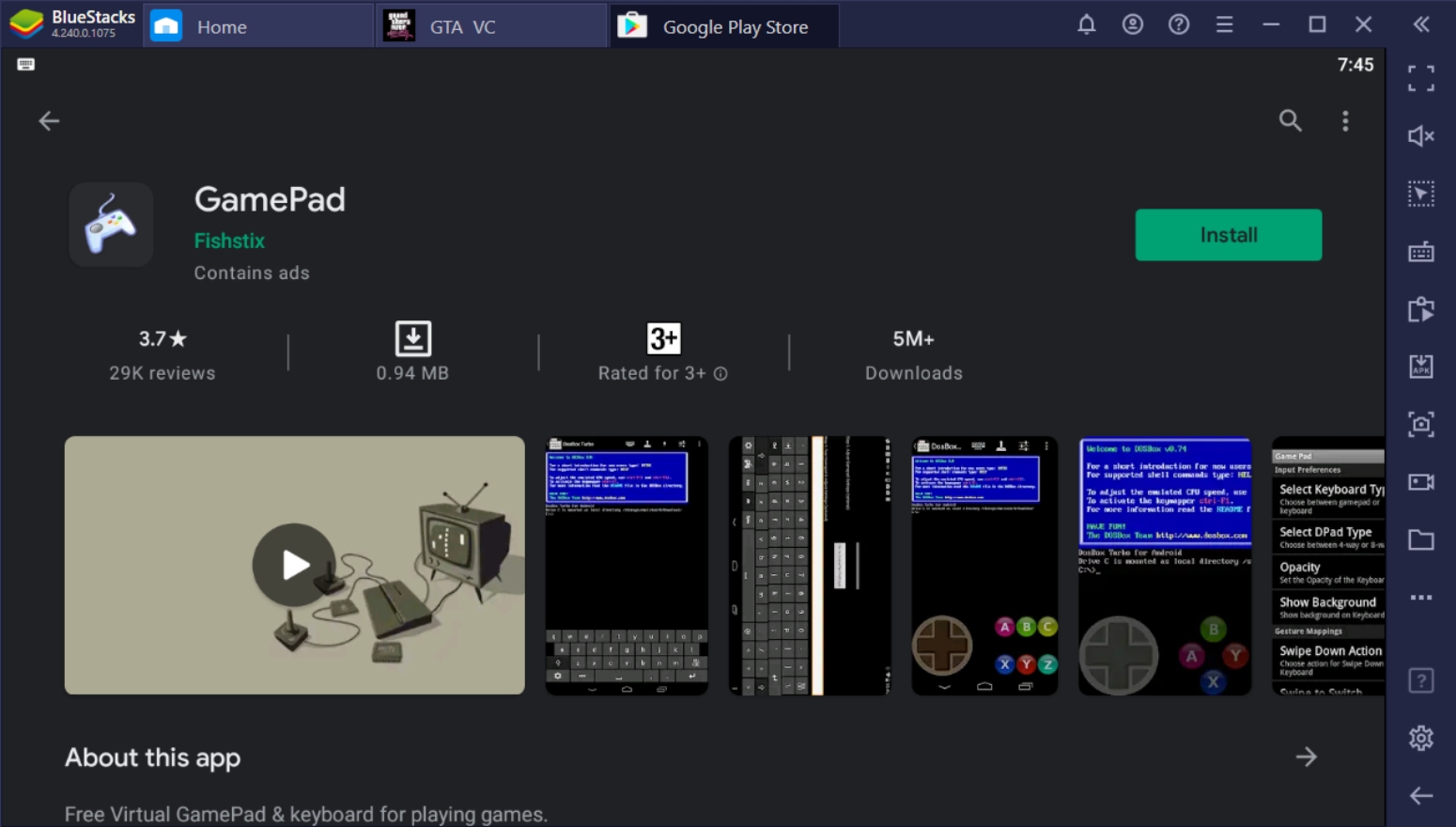 Enjoy Cheating in Grand Theft Auto: Vice City
Games like GTA Vice City just promote all kinds of bad behavior. Players growing up playing these games might have picked up a thing or two when playing this game, but hopefully not the extremes that lead to a life of crime. That's right, lead the life of crime virtually where you don't have to suffer too many consequences. You can get a 5-star Wanted Level for going on a killing spree and still get released outside of the Police Station as if nothing happened.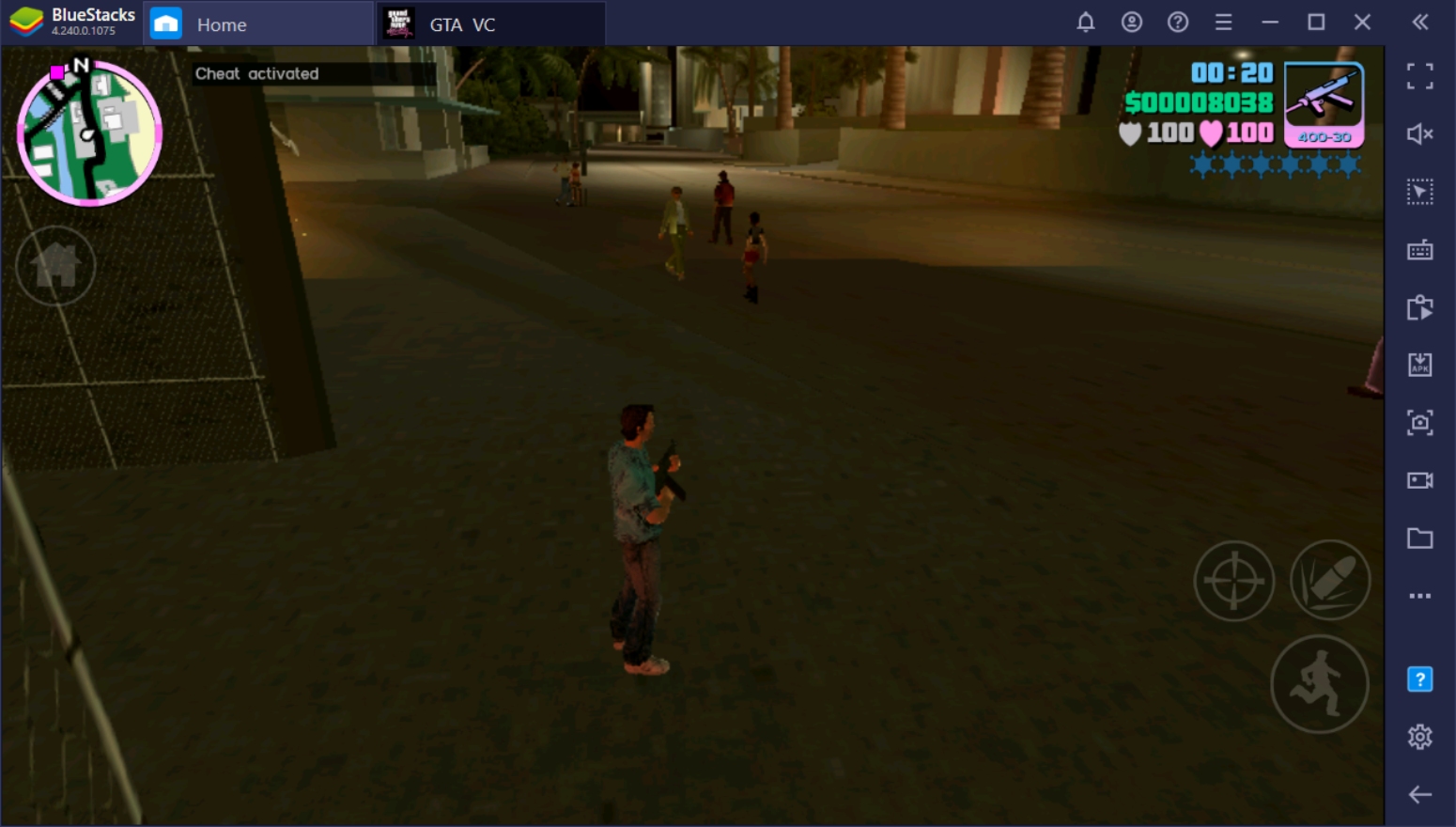 Grand Theft Auto: Vice City is just one of those games that you'll enjoy doing a lot and nothing at the same time. Using cheats in this game shouldn't be something you should be turned off towards unless you're completing some sort of challenge. Experienced GTA players have all used a cheat or two while playing the game. Not trying to be a terrible influence here, but cut yourself some slack! Upgrade your experience playing the game with BlueStacks today!