Game Guides
Guns of Glory on PC – How to Use BlueStacks' Tools to Dominate Your Enemies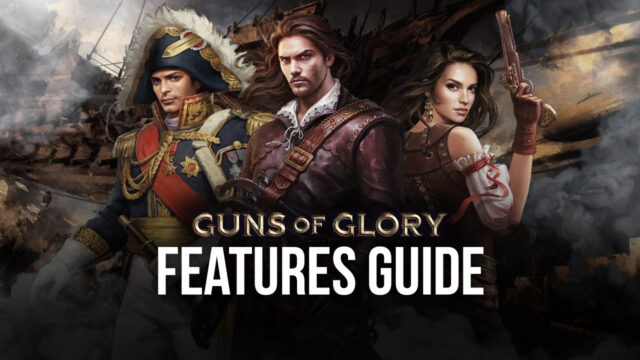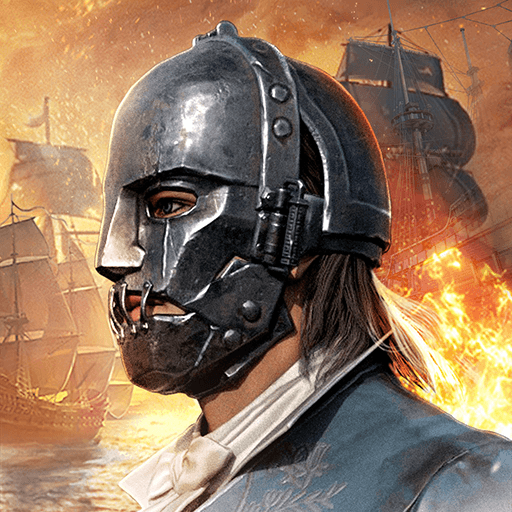 Guns of Glory is one of the most popular strategy war games on the mobile gaming platform, which is in part due to its straightforward, by-the-numbers gameplay. While other titles in the genre frequently add new elements to make them more complex or unique, Guns of Glory revels in its simplicity, as players with the higher numbers are almost always the ones who come out on top. Getting to these high numbers, however, is another matter, since there are many ways to progress in this game.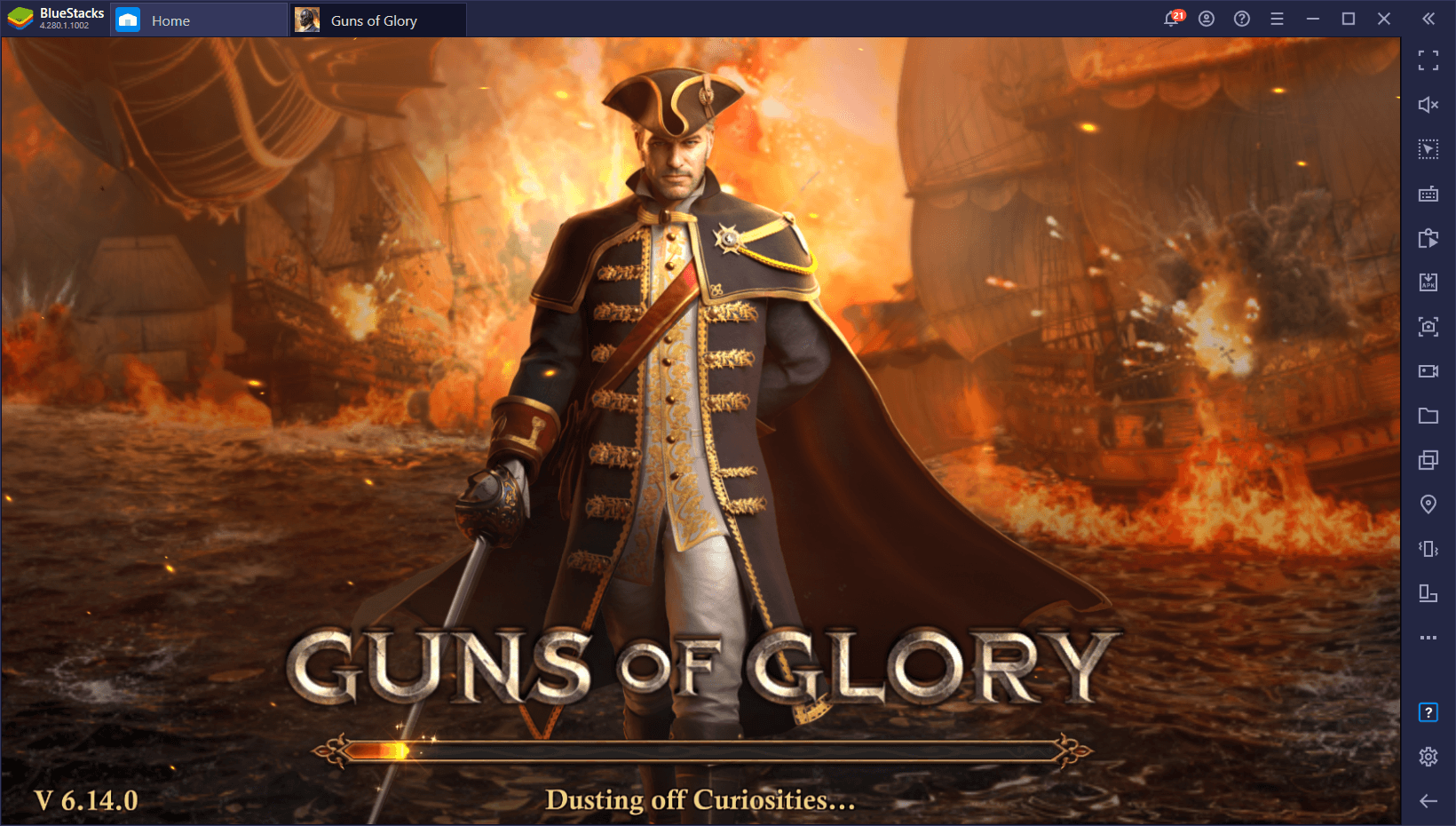 Between training troops, building and upgrading structures, researching new technologies, and working on improving your airship, there are quite a few ways in which you can build up your strength in Guns of Glory. What all of these methods have in common, however, is that they all require lots of resources; resources that you'll need to grind and farm for.
Most of the farming in strategy games like Guns of Glory are done, with some exceptions, by doing the same activities repeatedly, which requires pressing the same buttons in the same order, ad infinitum. Suffice to say, it can get quite tedious very fast. Luckily, if you're playing Guns of Glory on PC with BlueStacks, you'll not only enjoy this awesome game on your computer and with the best graphics and performance, but you'll also get access to a variety of tools that could help streamline and enhance your experience.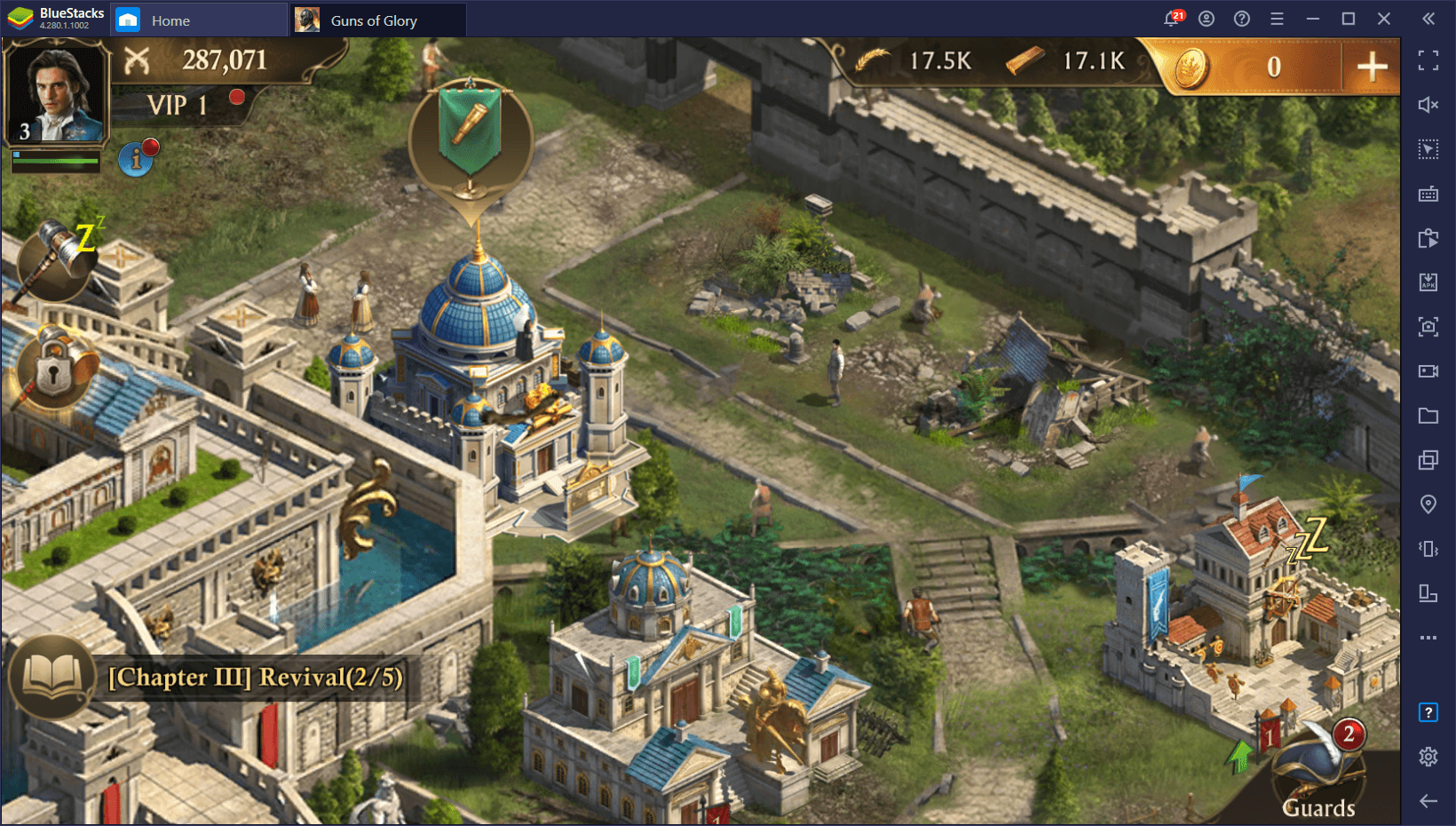 In this guide, we're going to show you exactly how to use some of BlueStacks' tools in order to overhaul your gameplay, and achieve much more progress with comparatively less effort.
Streamline Your City Management With Improved Controls
One of the biggest gripes of playing Guns of Glory on your phone is that, despite the game being quite simplistic, it actually requires navigating through lots of menus in order to get things done. And while browsing these menus is easy and requires only a few taps, the fact that you're playing on a small screen, and need to use your fingers to tap back and forth on the playing area, can definitely take away from your enjoyment.
By playing Guns of Glory on PC, you're not only expanding your screen real estate considerably, but you're also able to use your mouse to sift through the game's menus, which makes it much easier and satisfying to do so. Instead of tapping everywhere, you can easily click to navigate through menus and screen with much better precision.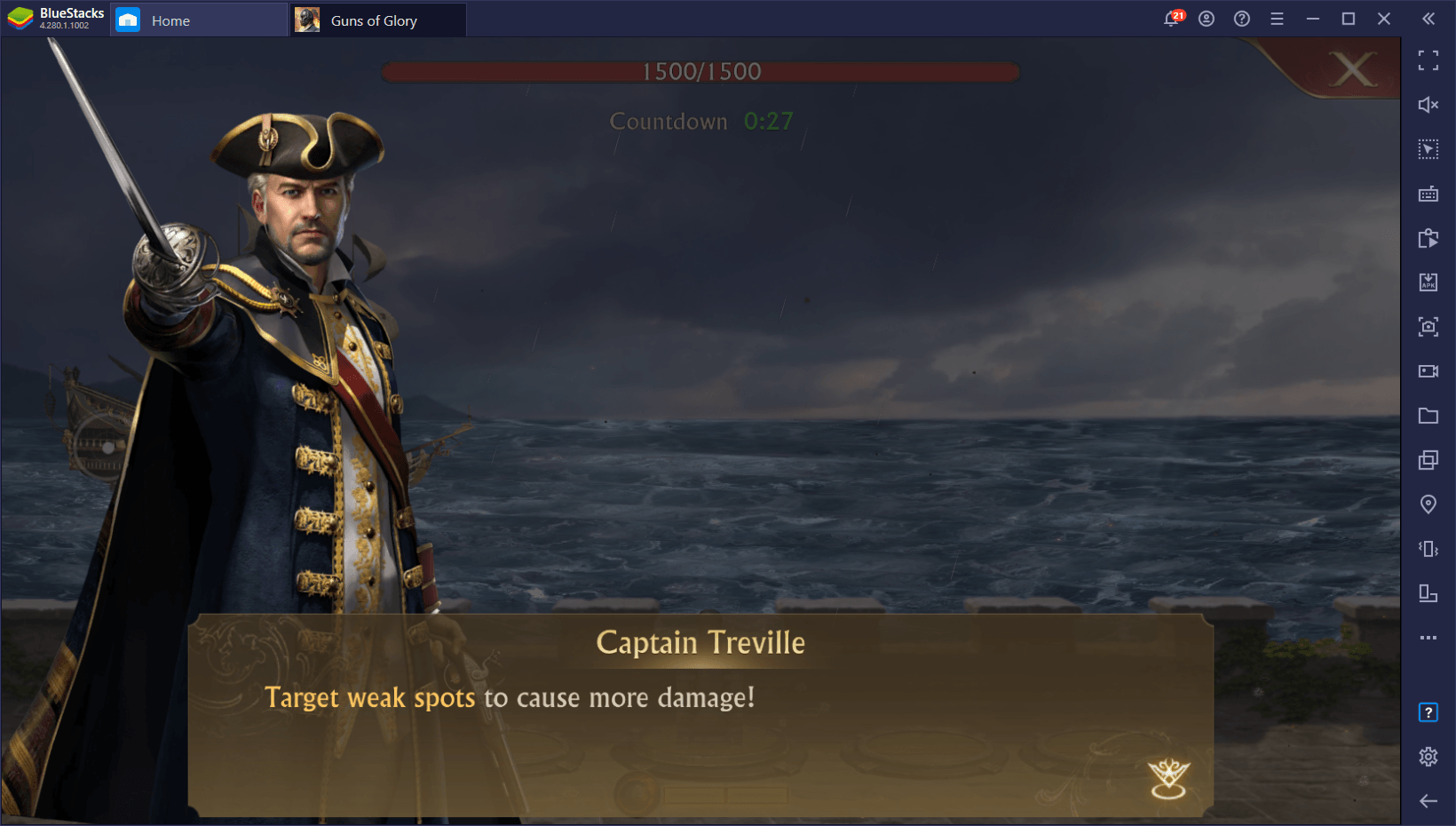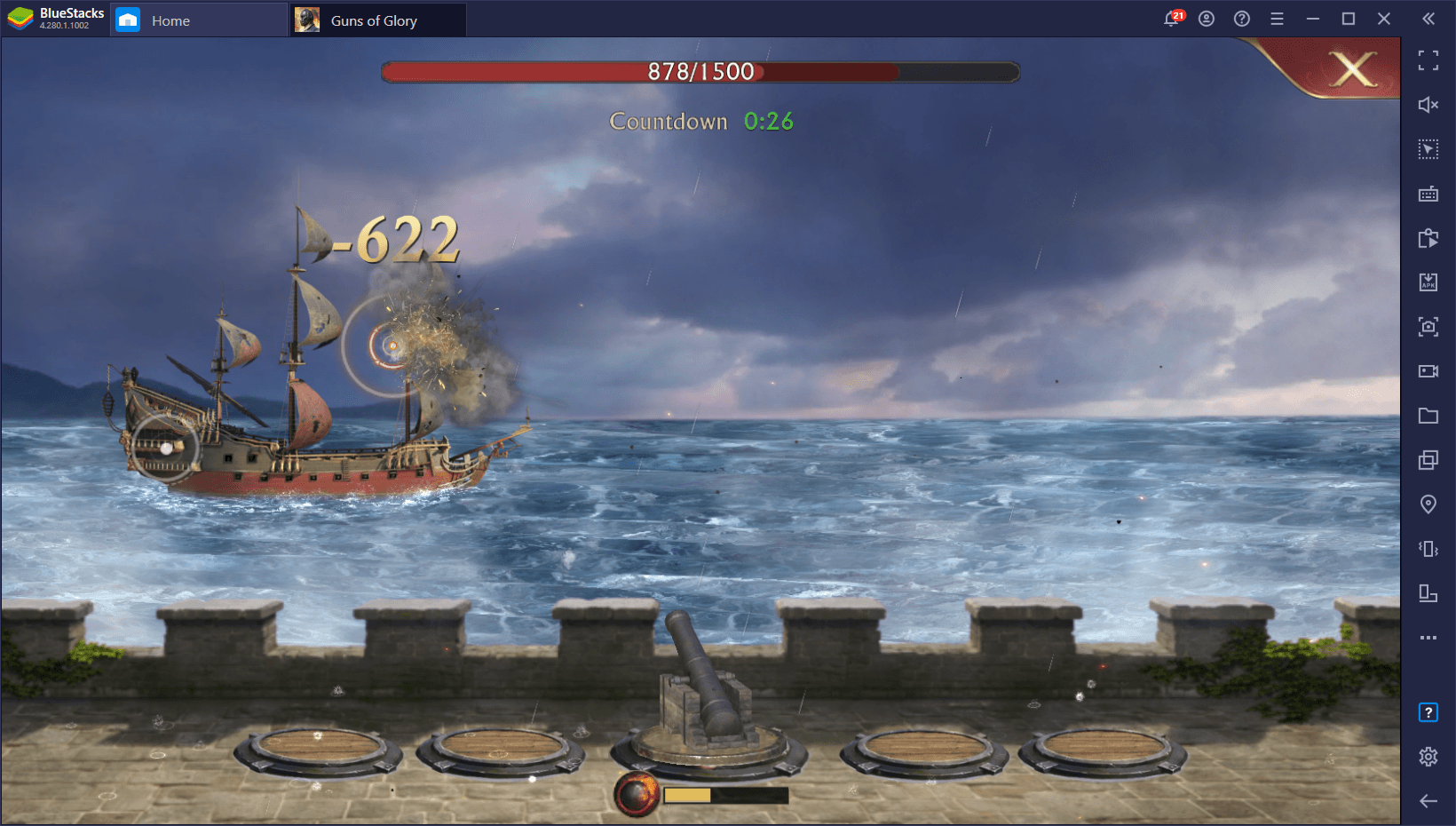 However, these are just the inherent benefits of playing on your PC. BlueStacks goes one step further by giving you the Keymapping Tool, a feature through which you can create customizable control schemes to give you a much better grasp of your game by adding your keyboard to the mix. In this sense, instead of just clicking everywhere, you can now use keyboard shortcuts to open and close menus, which can make navigation even easier.
You can access the Keymapping Tool by pressing Ctrl + Shift + A while in-game, after which you'll be taken to a screen where you can customize existing bindings, or add new ones. To add new buttons, simply drag them from the panel on the right, to anywhere you wish on the screen. Afterward, add a keybinding to the new function. From that moment, every time you press the button, the desired function will play in the specified area.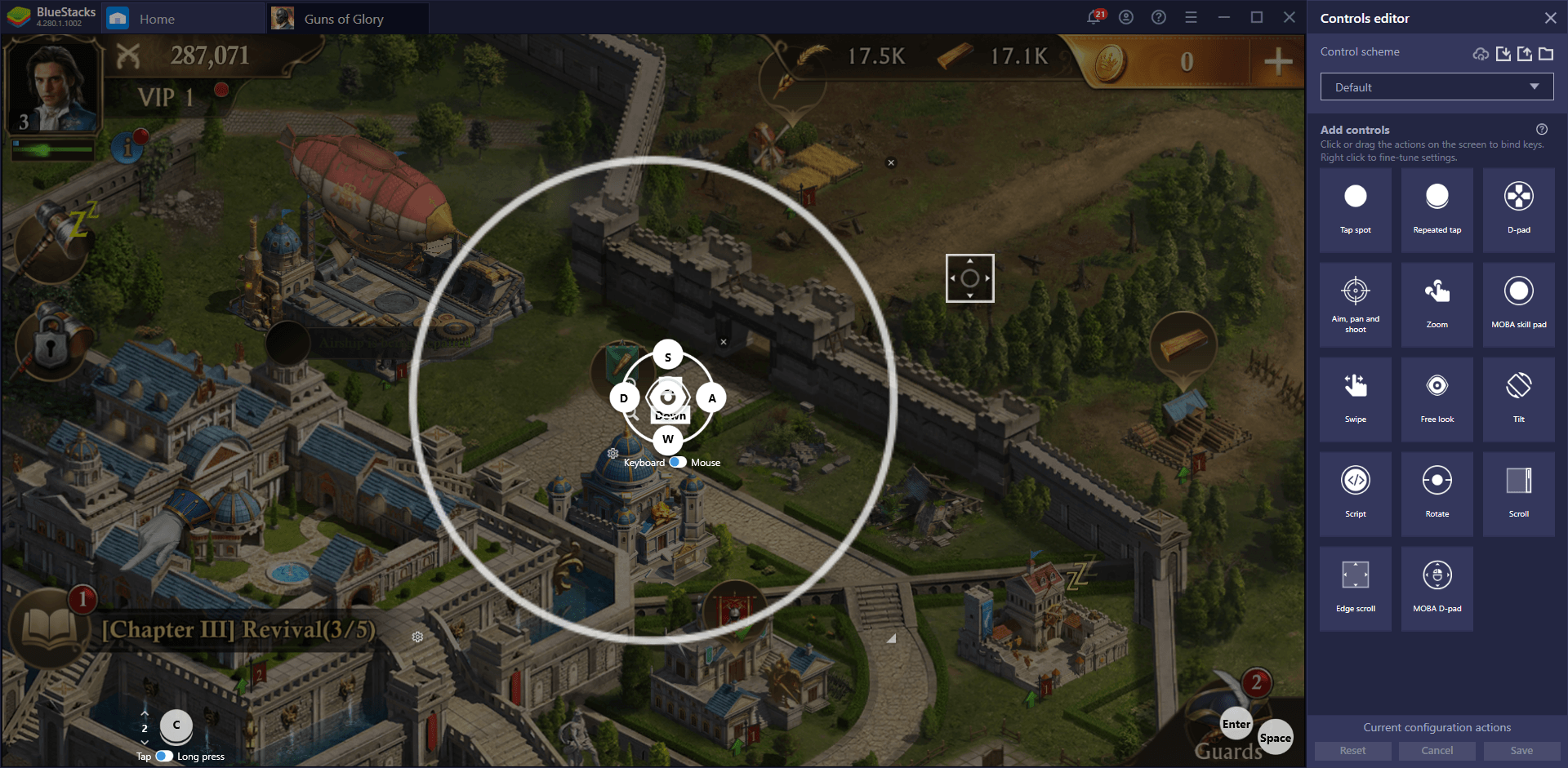 You can place as many shortcuts as you want on the screen, even multiple copies in the same area, in case you wish to trigger the same function by pressing different keys.
Multiply Your Power With Multiple Farm Accounts
Since most of your improvements in Guns of Glory are reliant on procuring the necessary resources to afford them, most of your time in the game will be spent either farming, or waiting until your buildings generate enough materials before issuing the next big upgrade. Depending on your commitment to the game, it could take either a few hours, or several days to purchase a single upgrade.
One great way to speed up your resource production, aside from pillaging enemy bases, is by having multiple farm accounts alongside your main base. By having secondary accounts, you can effectively use these for farming resources and funneling them into your main city, speeding up its development considerably. However, managing multiple accounts on your phone can quickly become a veritable nightmare, especially since you'll need to constantly switch between your different accounts in order to check up on all your cities.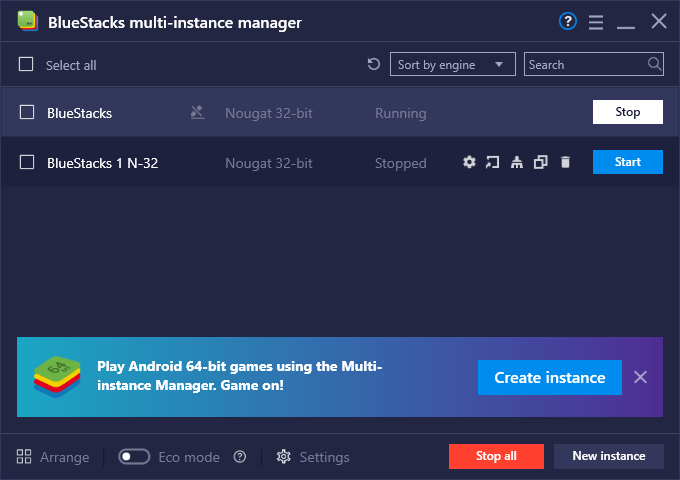 Luckily, when you're playing on BlueStacks, you'll have access to the Instance Manager, a tool through which you can create multiple instances of our emulator. By linking multiple unique Google accounts to each instance, you can easily access all your cities in Guns of Glory at the same time, while keeping them all on one screen, and without having to manually alternate between them like you would on your phone.
In fact, you can even streamline your farming and grinding with the Instance Sync feature, another tool that, when activated, can replicate the actions you perform on your main instance, across all other active instances. In this sense, you can grind and farm on your main account, while BlueStacks does the same for you in your other cities.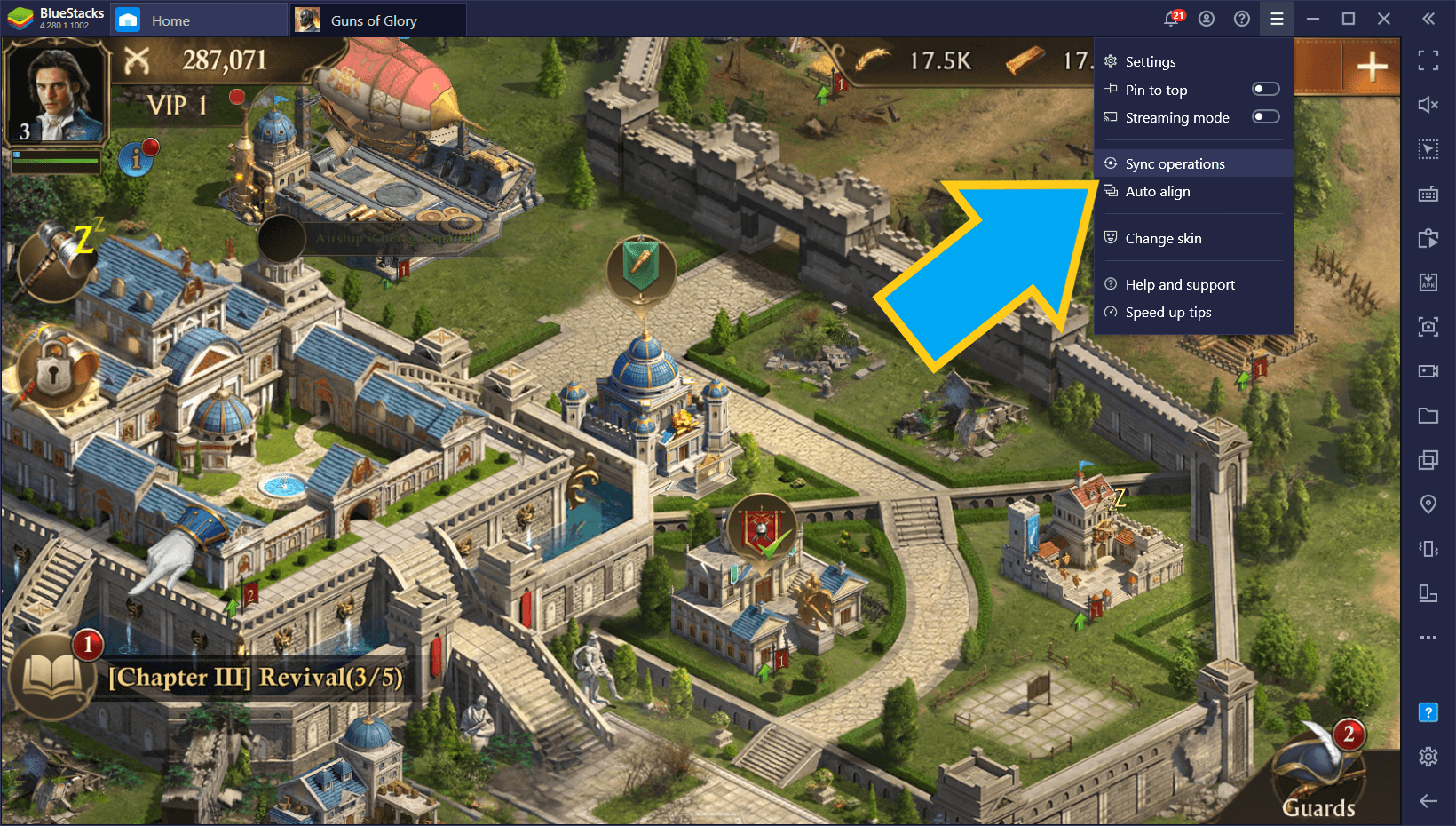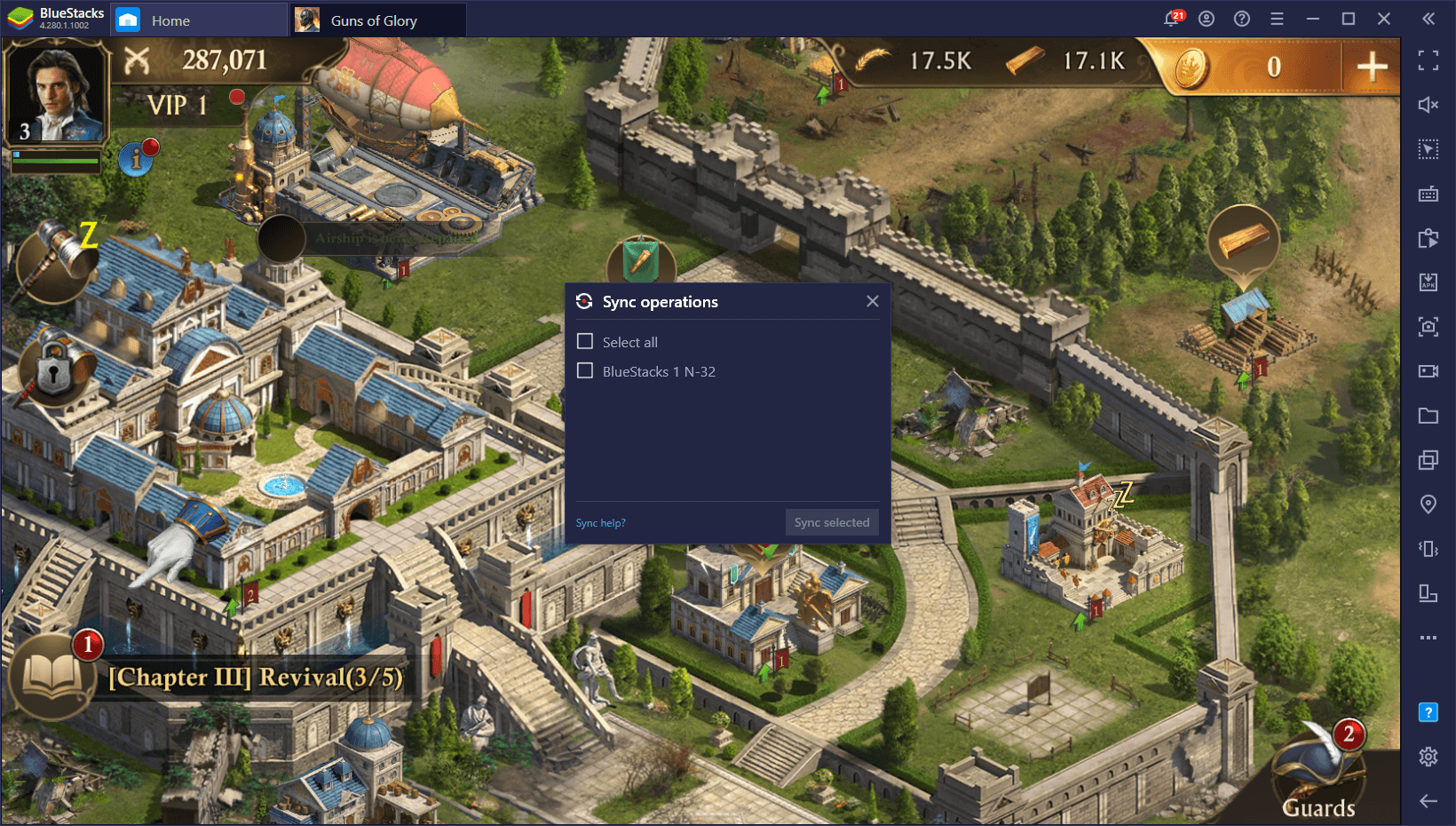 However, managing multiple instances can be a tad heavy on your PC. And if your computer is on the older side of the hardware spectrum, it's possible that you might encounter some performance issues here and there. Fortunately, BlueStacks also offers a special Eco Mode for cases like these, and when activated, will significantly reduce the framerate of the selected instance, and significantly reduce its CPU and GPU consumption, which will make BlueStacks run much better when gaming on multiple instances.
Though it's difficult to play on instances with low FPS, BlueStacks has no issues doing it for you via the Instance Sync feature. In this sense, for best performance, simply activate Eco Mode on all but your main instance, followed by activating the Sync feature, and play on your main account as you normally would.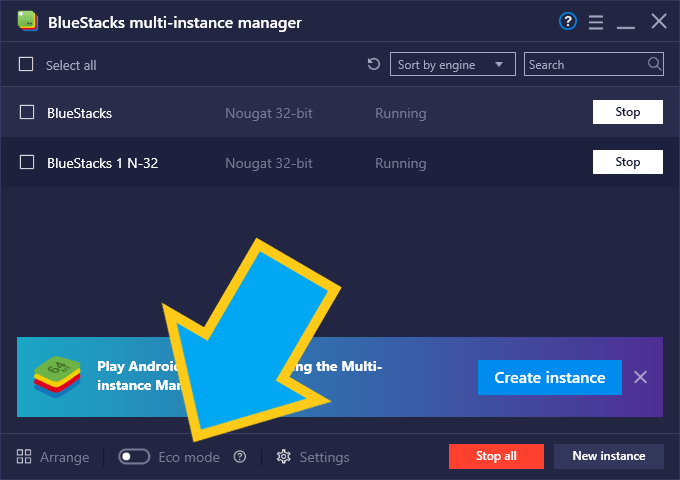 BlueStacks gives you a ton of benefits for streamlining and optimizing your experience with Guns of Glory, and achieving impressive feats with nearly no effort. Check it out for yourself and let us know what you think in the comments below!