Game Guides
7 Ways to Earn More Crystals in HATSUNE MIKU: COLORFUL STAGE!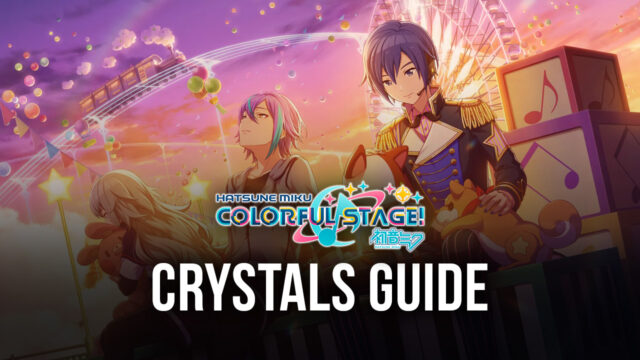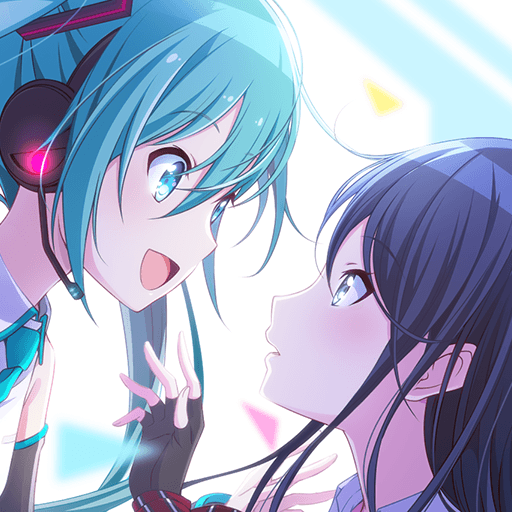 Crystals are a very important resource in HATSUNE MIKU: COLORFUL STAGE! as it allows you to gain several benefits. For one, you must spend Crystals – at least 300 of them to be exact – to pull new and stronger character cards in the game's gacha system. Additionally, you can also purchase more Bonus Energy in exchange for Crystals, which gives you the ability to earn more rewards and EXP than normal when playing a live show.
In this guide, we'll show you seven ways of obtaining more of those shiny Crystals in the game so you can spend it on making your Sekai experience greater.
Main Story
The most basic and intuitive way to garner Crystals is by completing episodes of the game's stories.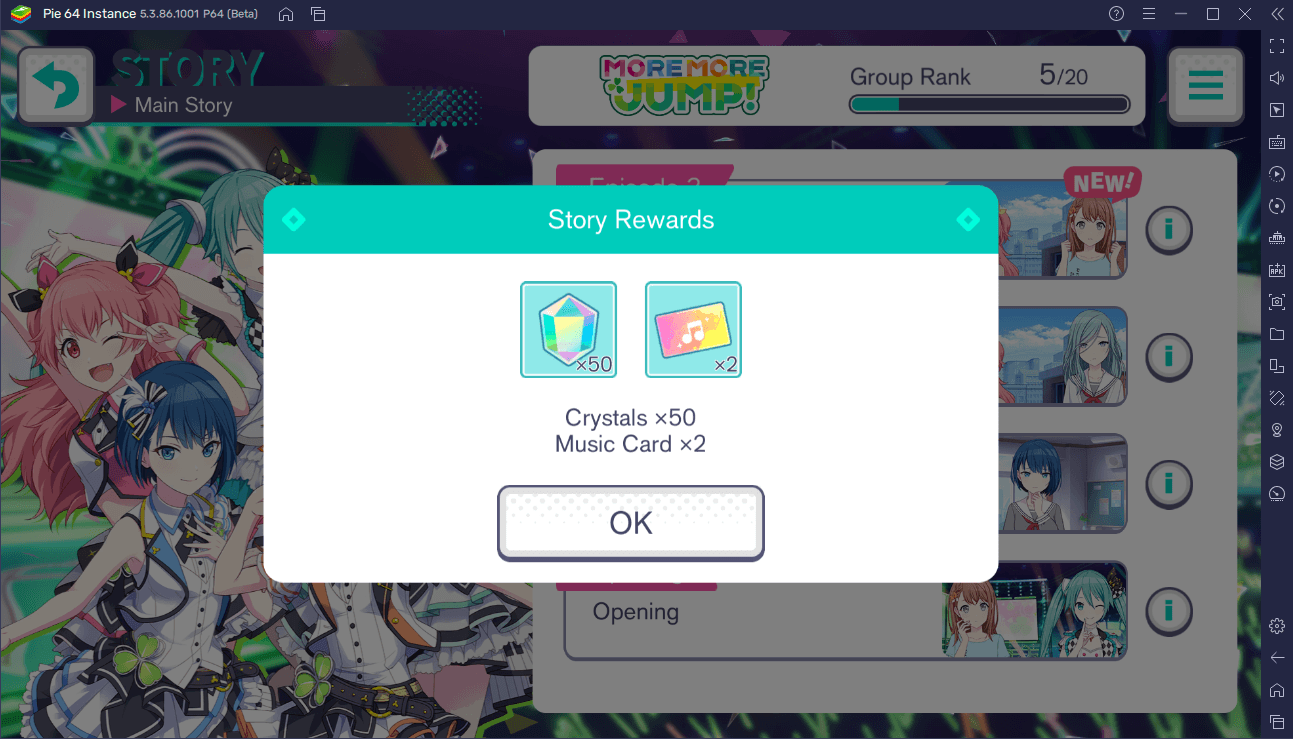 The plot of HATSUNE MIKU: COLORFUL STAGE! revolves around five different stores from five distinct groups. Each story consists of several episodes and completing an episode grants you 50 Crystals as well as two Music Cards, which you can use to purchase more songs from the Music Shop (located in the real world).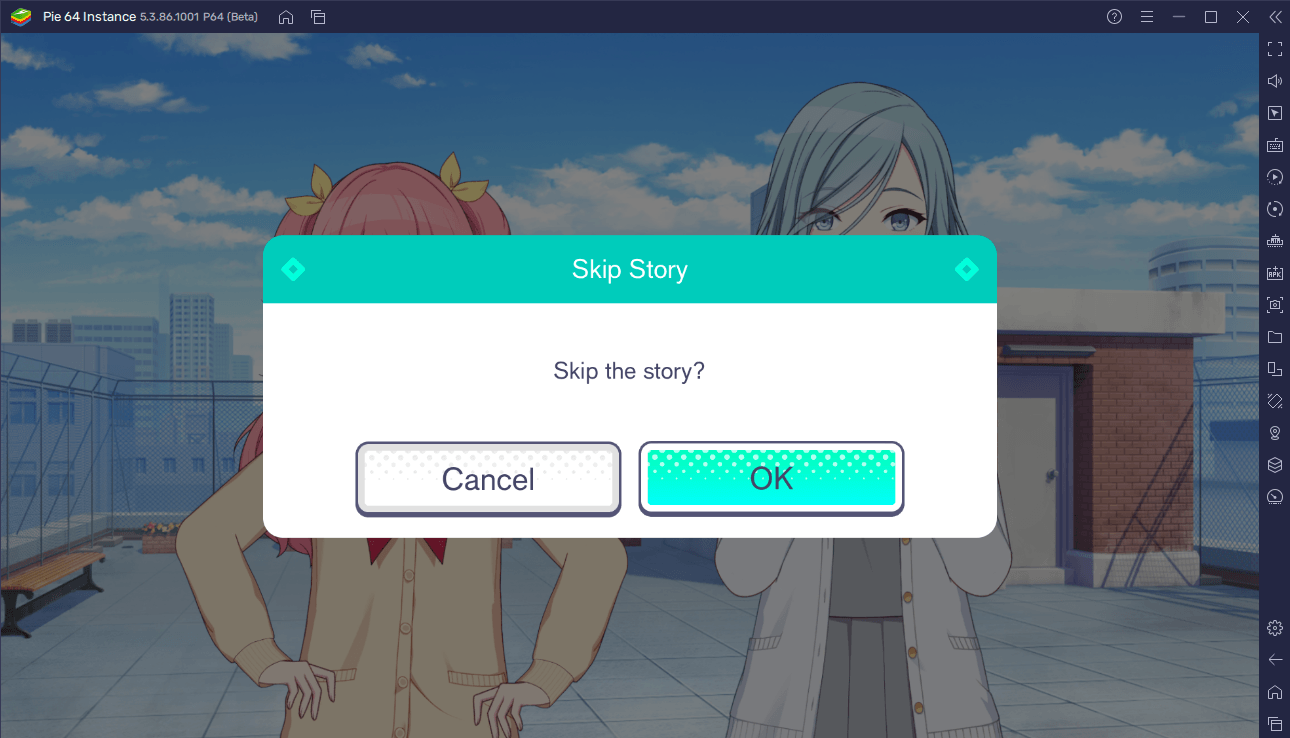 Per episode, you are given the option to skip it entirely. And even if you did skip it, you can still receive the same rewards. However, we do strongly recommend that you do not forgo the episode as the game has a very interesting story that does not deserve to be skipped.
Playing Live Shows
HATSUNE MIKU: COLORFUL STAGE! features plenty of songs that you can play in live shows. And in successfully completing each live show, you receive plenty of rewards which also include Crystals.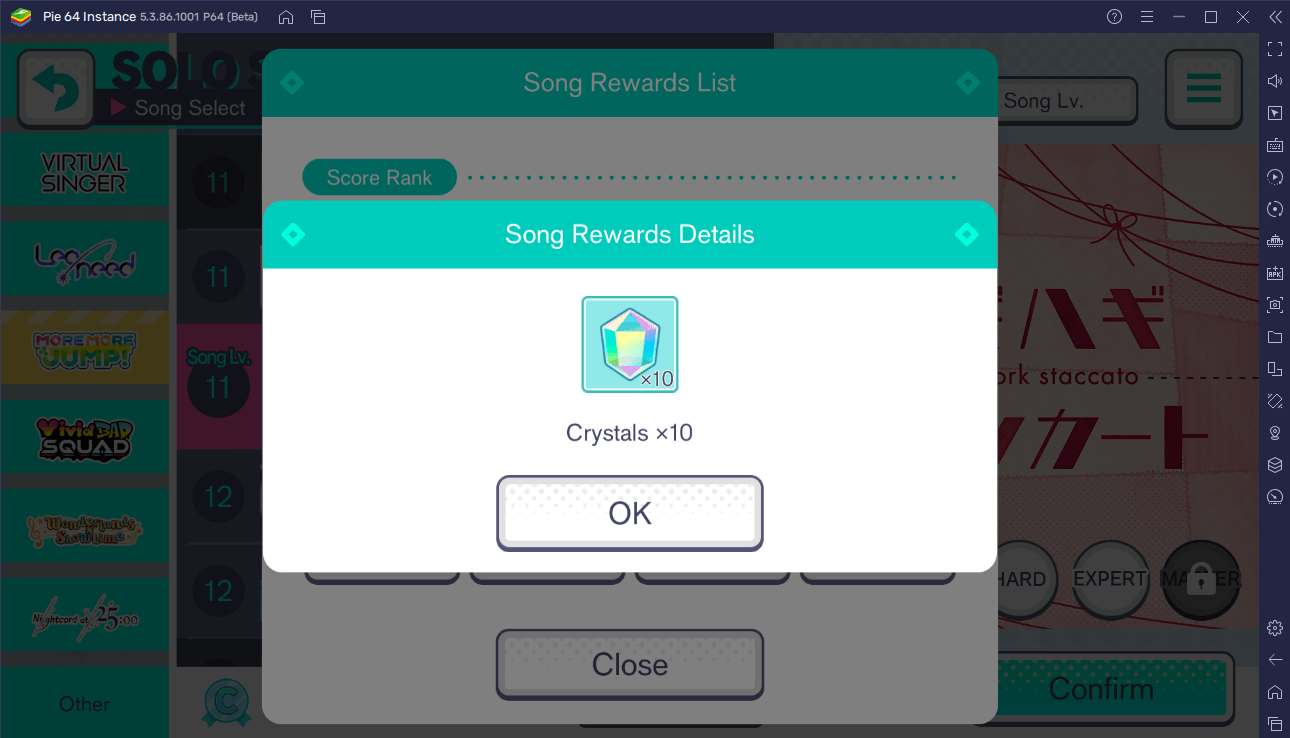 The number of Crystals that you can gain from playing live shows depends entirely on your performance. You are given one of five ratings after every show: C, B, A, and S. The game rewards you with 10-50 Crystals depending on the rating that you receive. For instance, earning a C rating grants you 10 Crystals whereas earning S grants you the maximum 50 Crystals. Note that you cannot redeem the reward more than once. If you finish a song with a C rating after initially completing it with the same rating in the past, you cannot receive 10 Crystals again.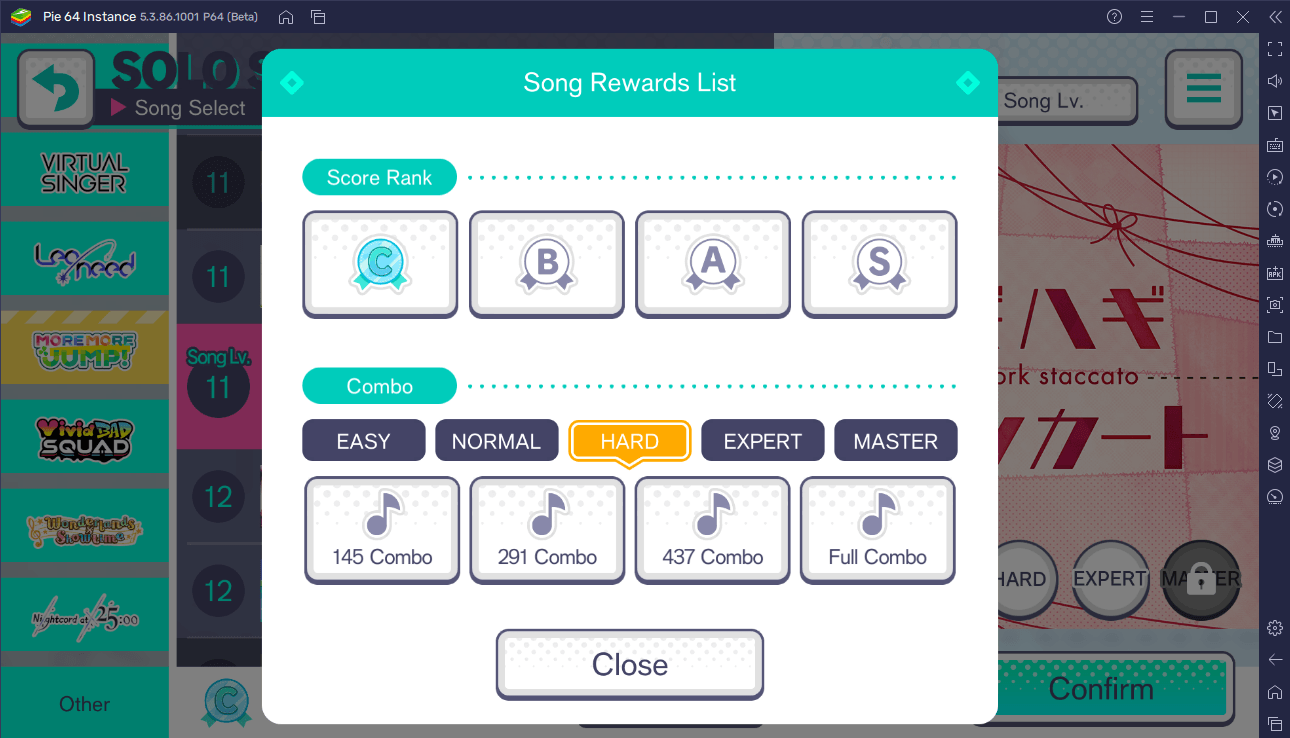 You can also earn more Crystals when playing Hard, Expert, or Master difficulty and your combo counter reaches a certain amount after the live show. Completing a song on Hard, Expert, or Master with a full combo count rewards you 50 Crystals. Additionally, you can also gain 20 more Crystals when you attain the second to the highest required combo count in Expert of Master difficulty.
Playing Challenge Shows
Challenge shows are just like live shows however completing them offers substantially more rewards.
Unlike the regular live shows, you only have a limited number of attempts to play a challenge show. Once you run out of attempts, you must wait a certain amount of time for it to be refilled.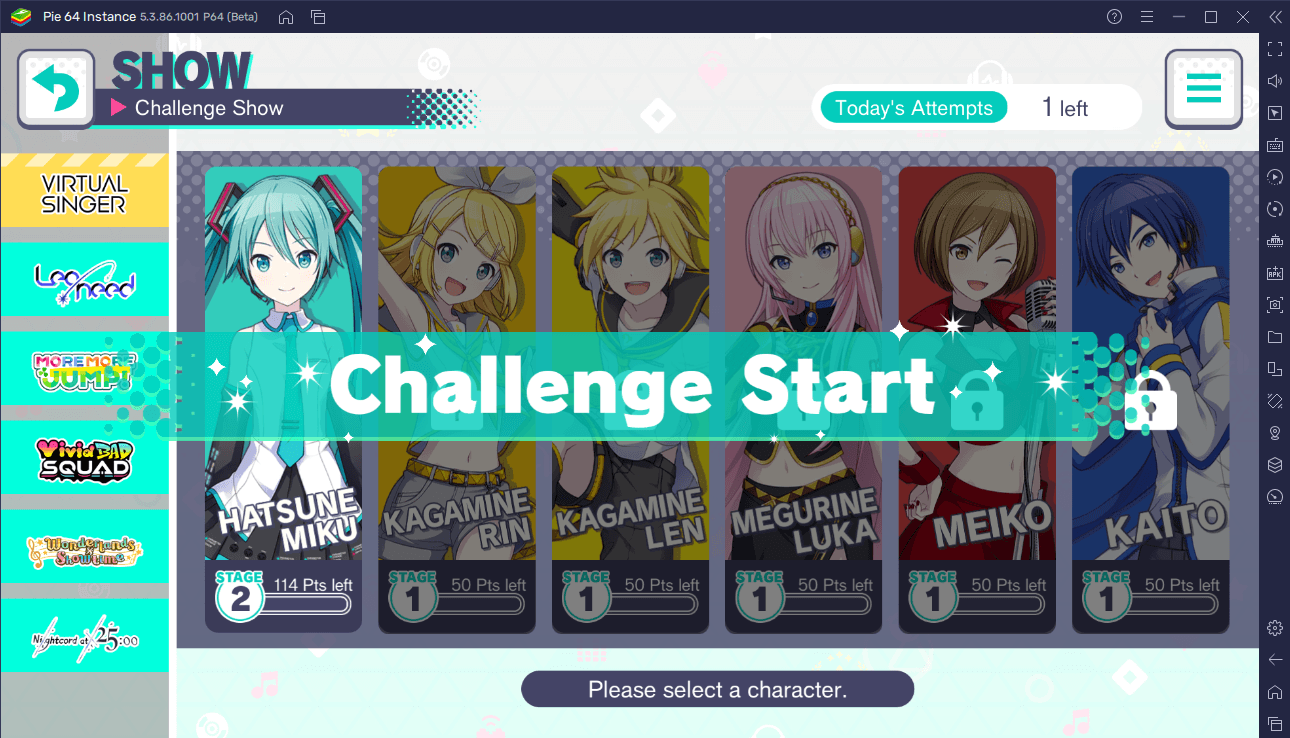 You can choose which character to use for the challenge show but do note that not all characters are unlocked at once. To unlock the other characters, you must play the required number of live shows with said character assigned as the group leader.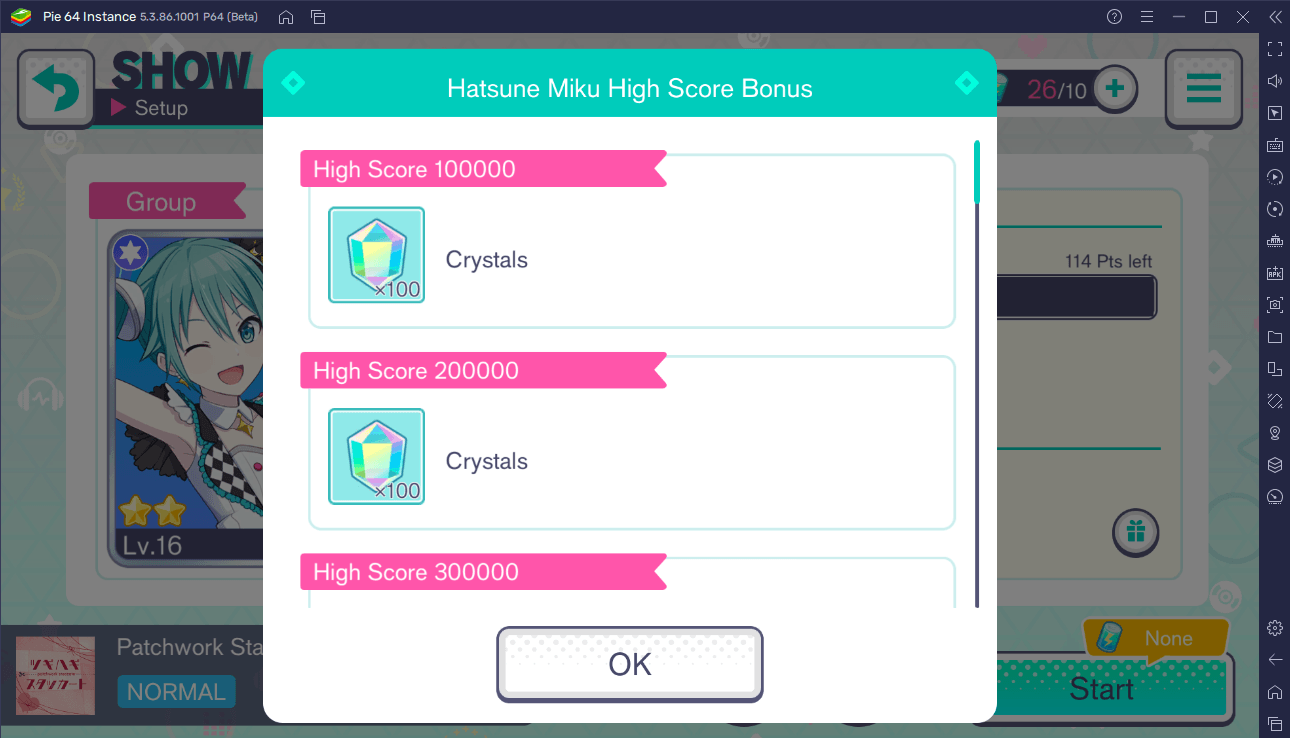 The gameplay of challenge shows is the same as the live shows. After successfully completing a challenge show, you are awarded at least 100 Crystals depending on your score as well as points that will bring the character to the next stage level.
Gifts
The game rewards you with gifts for completing achievements in the game or simply as a bonus reward for special in-game events. Some of these gifts can contain Crystals.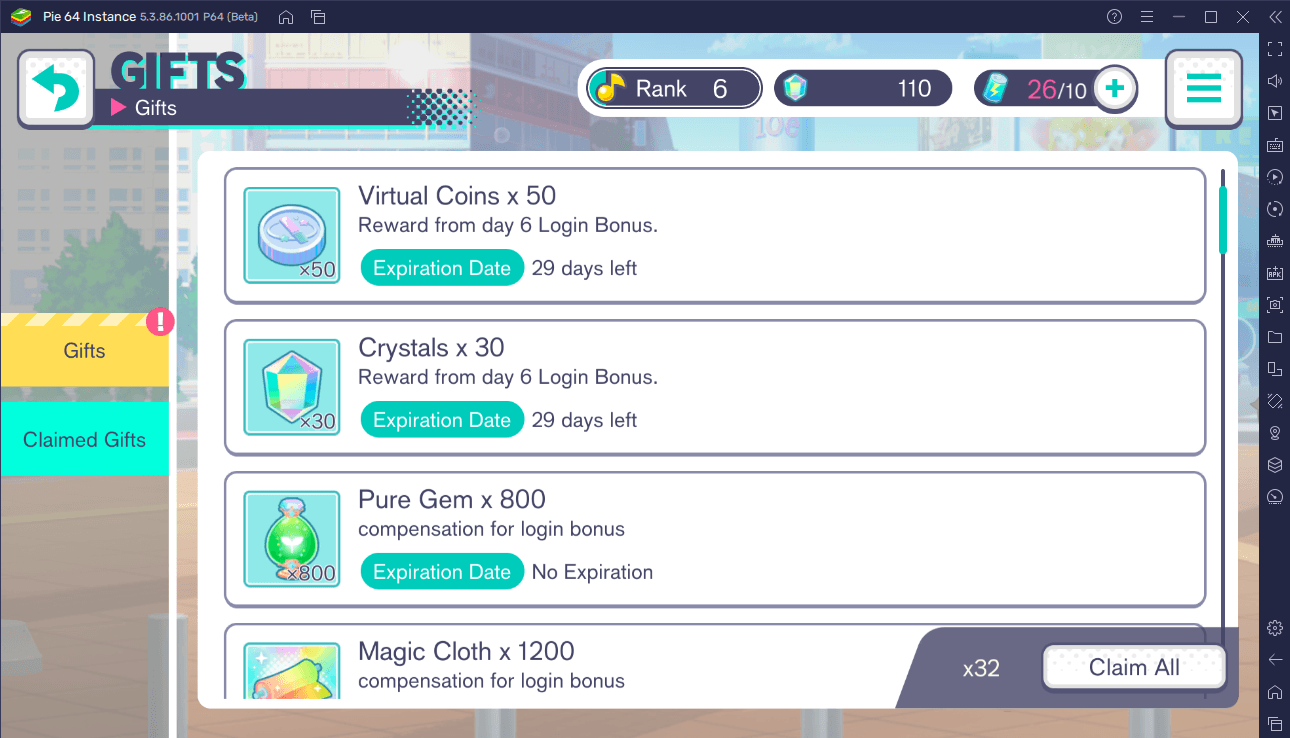 The gifts can be accessed by clicking on the gift icon on the home screen. Each gift has an expiration date so you must collect them before it goes past this date.
Use Bonus Energy
Before playing a live show, you can consume Bonus Energy to determine the value of the score multiplier. The more Bonus Energy you use, the higher your score can be.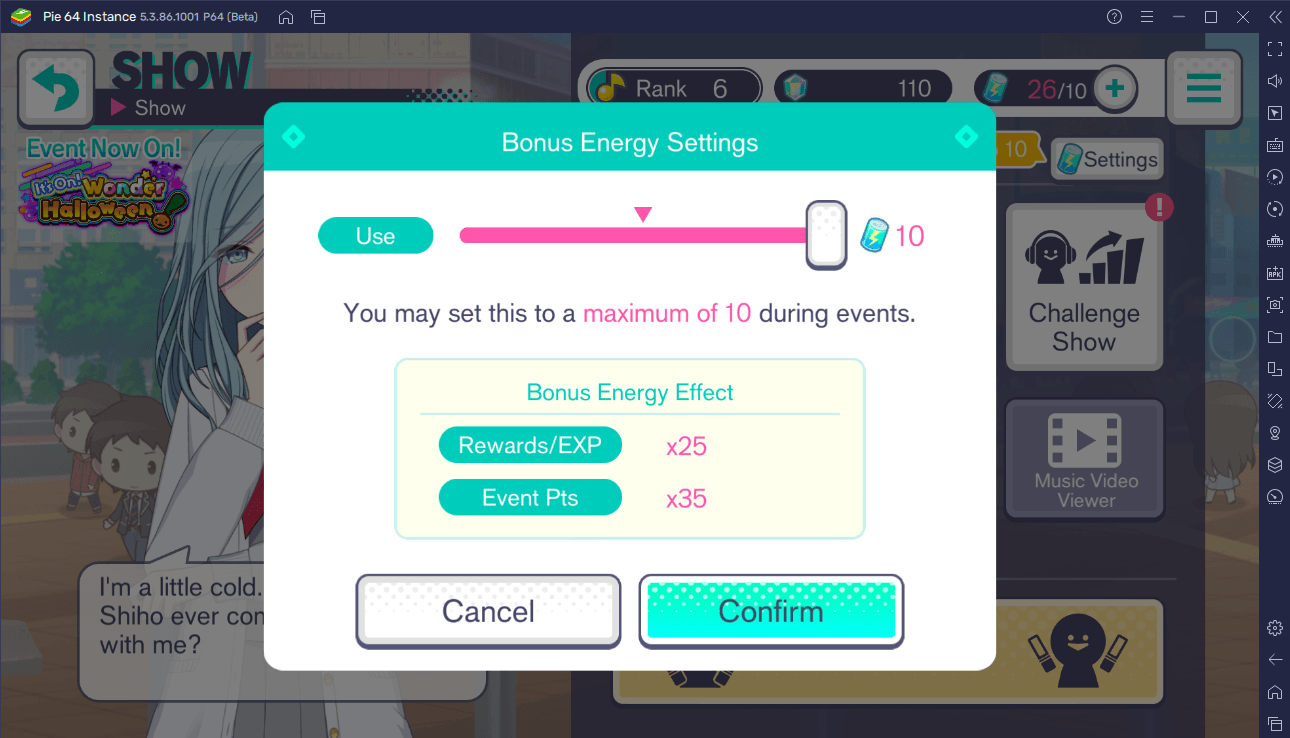 Aside from a higher score, Bonus energy also grants you more rewards and EXP after playing a live show and this simply means more chances to receive Crystals. The number of Bonus Energy to be used for each show can be adjusted in the 'Shows' menu by clicking on the 'Settings' button with the Bonus Energy icon.
Missions
HATSUNE MIKU: COLORFUL STAGE! has a myriad of missions that reward you well upon completion. These missions are divided into four categories: Debut, Show, Normal, and Titles (Achievements). For this guide, we are only going to discuss the first three as these are the ones that give out Crystals as rewards.
Debut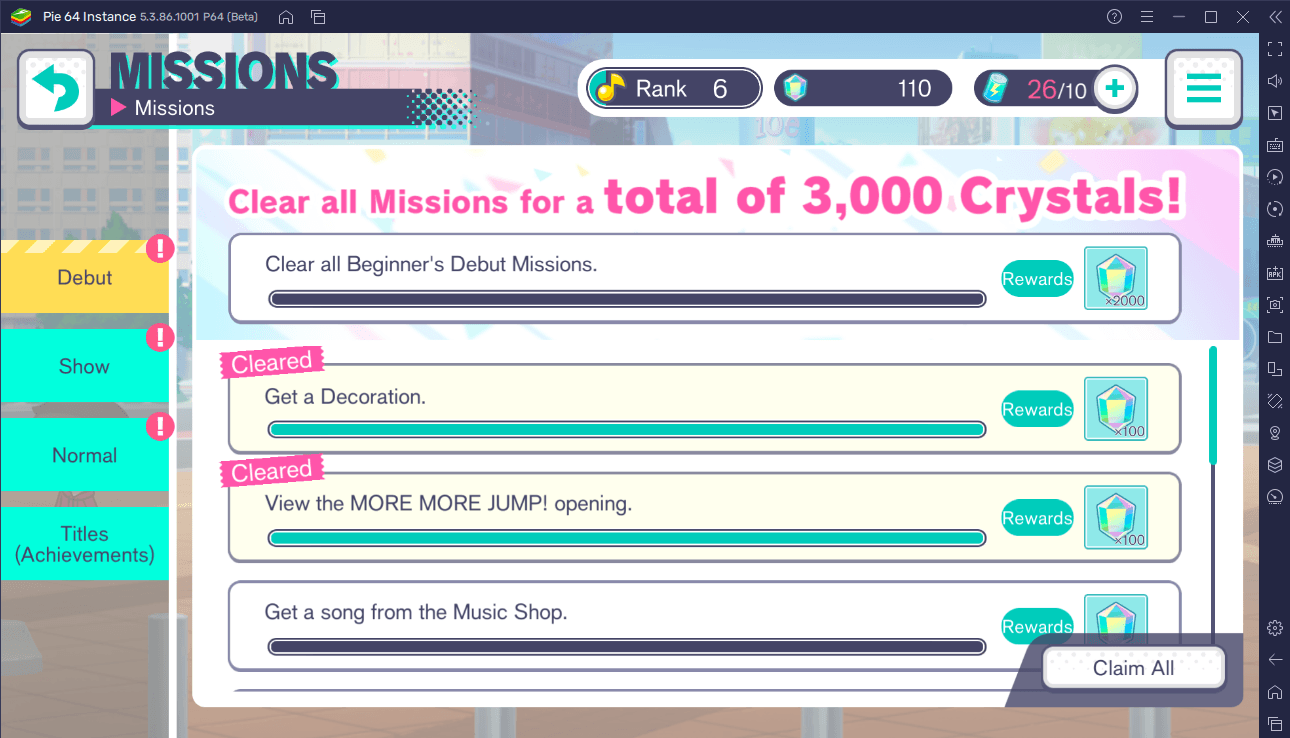 Debut Missions are where you can garner the most Crystals permissions. The Debut Missions consists of in-game tasks that you have not done yet.
Upon completing the specified tasks for the first time, you are rewarded with a whopping 100 Crystals. Completing all Debut Missions rewards you with 200 Crystals.
Show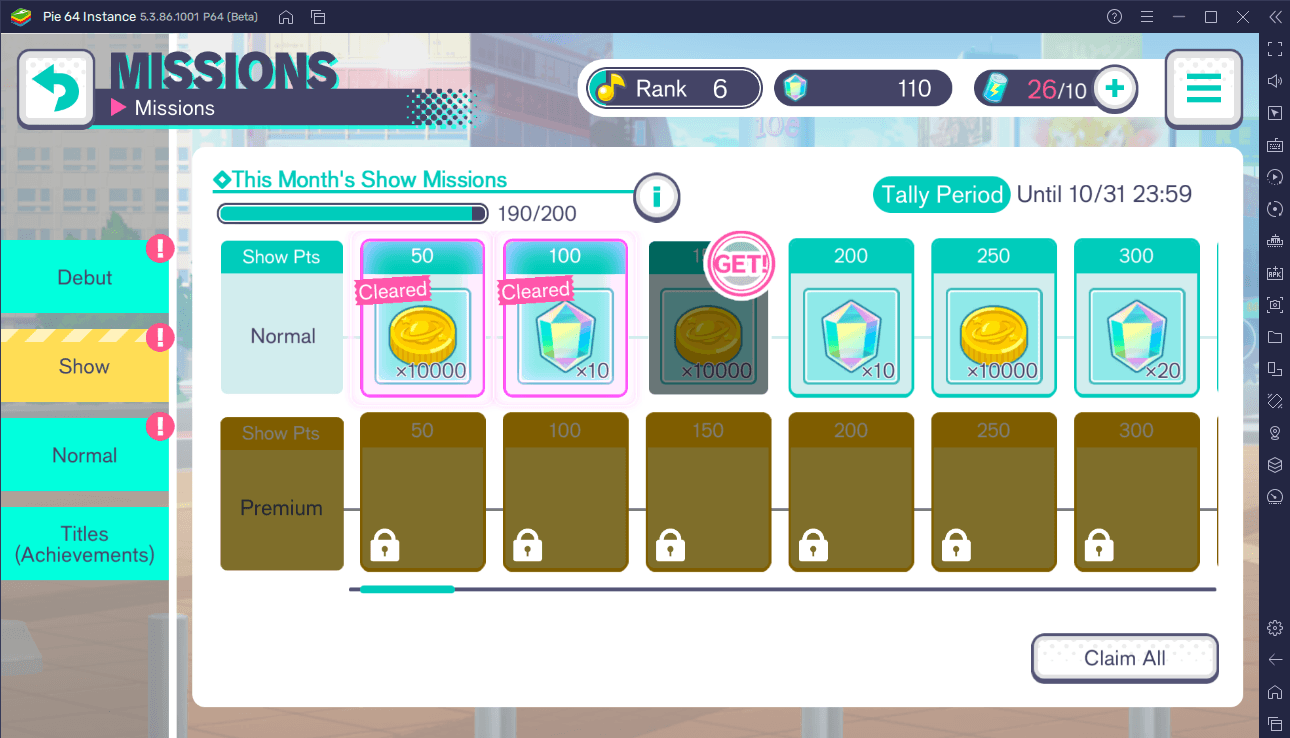 Show Missions simply require you to keep performing live shows to earn show points. You only have a month to complete all the show missions before they all reset.
You are rewarded with either coins or Crystals upon attaining a certain amount of show points. At least one show point is earned when you complete a live show performance; however, consuming Bonus Energy increases the number of points that you earn. The more Bonus Energy, the more points. Additionally, completing the tougher challenge shows grants you 30 points.
Normal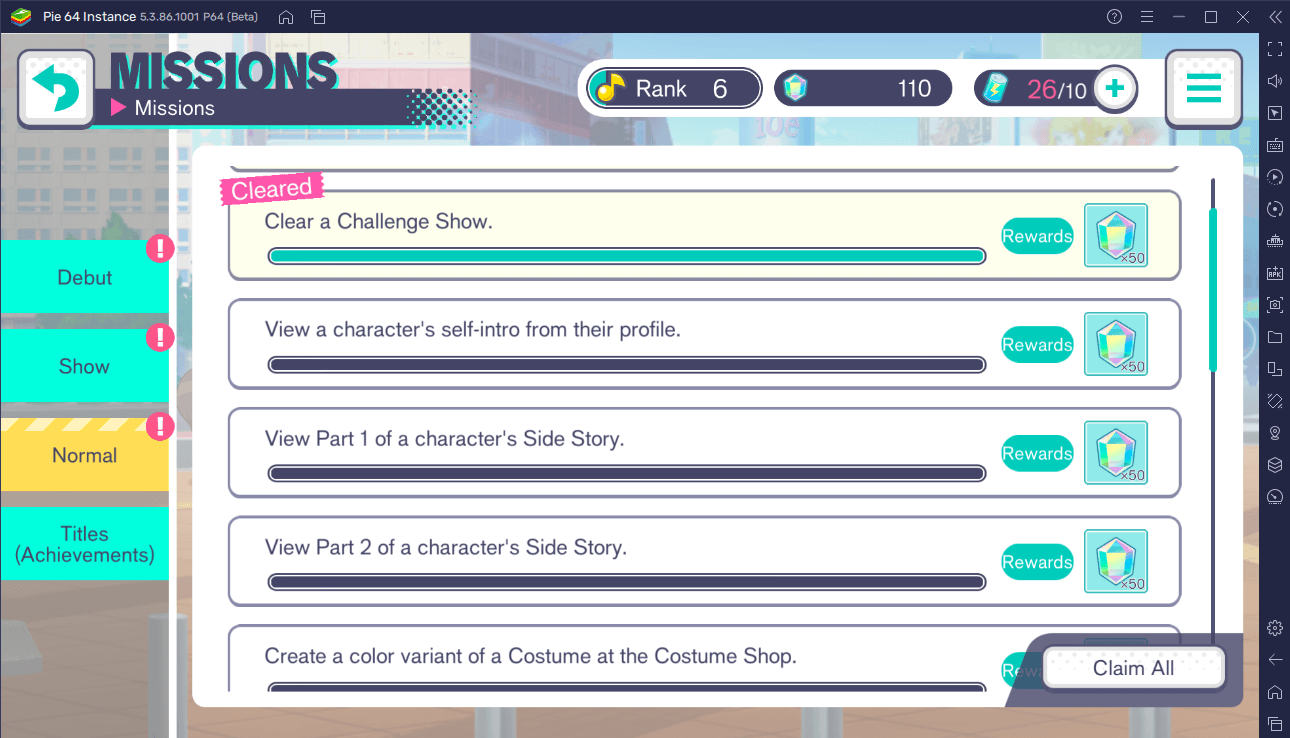 As the name suggests, Normal Missions consists of mundane tasks in the game such as clearing a challenge show, increasing a character's Mastery Rank, and the like.
Each Normal Missions rewards you with 50 Crystals upon completion.
Interactions with Characters
You can traverse through the several Sekais and real-world locations found throughout the game.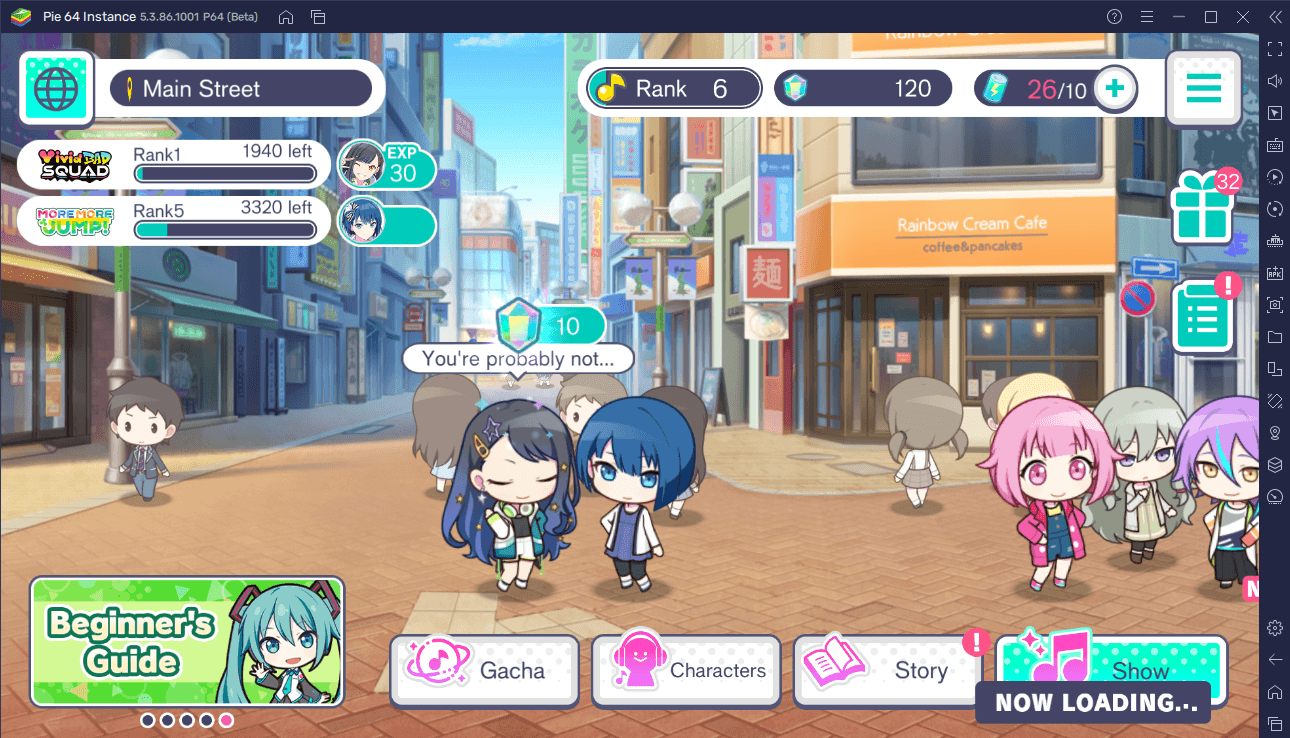 In each place, you can find the characters from the main story rendered with a chibi art style. You can engage in a conversation with these characters by clicking on them. After chatting with them, you are rewarded with 10 Crystals.
Talking to them again will only repeat the same dialogue and you will not receive another 10 Crystals after the chat.