Game Guides
Heroes of Crown Tier List – The Best and Worst Characters in the Game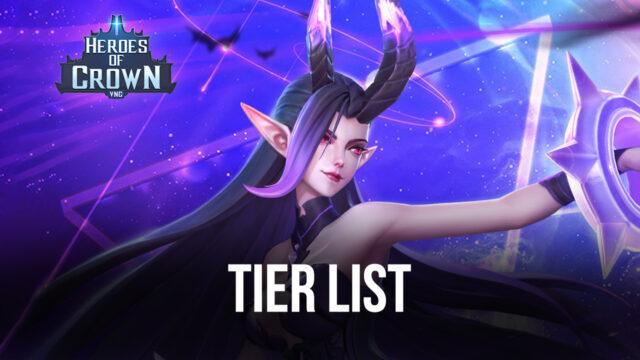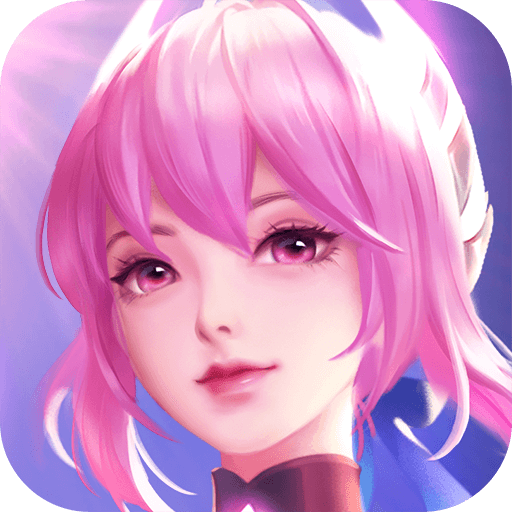 New game, new opportunity to theorycraft and come up with the best characters and teams to blaze through every stage and challenge—that's what we love the most about idle RPGs like Heroes of Crown. You see, these games, for us, are not just about the flashy colors and cool animations whenever we're in combat, but more about the chance to dig into another unique roster of characters and find the ones that are the best, in order to contribute to the meta and try to break the game.
For Heroes of Crown, there's quite a lot of variety, considering that there are 88 characters at launch, most of which belong to the "Legendary" rarity, which is the rarest category, and understandably the hardest to obtain from the gacha summoning system. As such, there is a lot of potential for theorycrafting here, considering that the vast majority of characters belong to the strongest rarity. Because of this, finding the best characters in Heroes of Crown can become a real challenge, especially for those who are looking to reroll, which is where this tier list comes into play.
In this Heroes of Crown tier list, you'll find our personal picks for the best characters, along with brief breakdowns and our personal thoughts on each, for the next time you're rerolling in this idle RPG.
S Tier
The best characters in the game, who can often carry entire teams on their backs. These are the ones you'll want to have at all times, though they're obviously the most difficult to unlock.
Celestial Spear – Viya (Ranger, Water, Legendary)
Great AoE damage potential, along with the capacity to debuff enemies and deal extra damage on every action, make Viya a strong contender for the best DPS in the game.
Baby Shark – Pearl (Mage, Water, Legendary)
Pearl targets the enemy with the highest ATK and deals massive damage to them early on, making her an ideal mage for dealing with the most dangerous enemies on the opposite team. She also has decent AoE skills, as well as the ability to inflict slowing debuffs at times.
Lord of Time – Merilyn (Priest, Forest, Legendary)
It's true that when it comes to gacha games like Heroes of Crown, having a good healer on your squad can be very important. And in this regard, Merilyn just happens to be the best, being able to not only heal ridiculous amounts of damage, but also outright bring allies back to life.
A Tier
While they're quite strong in their own right, the characters in this tier are not as good as the ones on the previous one. Nevertheless, with a good team composition and strategy, they can carry you far into the game—they just might need a bit of an extra push.
Master Dragon – Tang (Warrior, Forest, Legendary)
Tang is one of the best tanks out there due to the fact that he can buff himself with shields and other beneficial effects, while actively reducing the damage taken by his allies. A good tank is not just anyone who has high HP and defense, but also a character that can protect others from harm, and Tang can deliver on all these accounts.
Fire Dragon – Nelly Ishtar (Assassin, Fire, Legendary)
Nelly Ishtar has the particularity of inflicting a Burning debuff, with one of her skills, and then dealing massive damage to enemies that are inflicted with the said Burning status. Additionally, she deals more damage to Warrior enemies, which makes her a great tank buster.
Sea Guardian – Seraphine (Warrior, Water, Legendary)
A tank character that can also inflict tons of damage. Though she lacks the abilities to protect her allies, she can inflict myriad debuffs, and even heal herself while doing damage, making her into one of the most self-sufficient Warriors in the game.
B Tier
Average characters that are decent, though you'll want to replace them as soon as you manage to summon better ones from other tiers.
Deep Sea Fury – Sark (Ranger, Water, Epic)
A powerful Ranger that gains damage as the battle goes on. He can also amplify the damage taken by the targets of his first skill, an effect that can stack up to three times, for a maximum of an extra 30% damage.
Daughter of Flame – Alicia (Mage, Fire, Epic)
She's the protagonist; you have her from the very beginning, and you'll likely keep using her for much longer. She has decent AoE damage, and can buff herself and regain Rage every time she defeats an enemy. She's an excellent choice for an initial character that you can freely upgrade if you wish.
Huntress – Elovi (Ranger, Forest, Epic)
Elovi is a good nuker, in the sense that she deals massive damage to weakened units, which makes her great for finishing off valuable targets. Other than that, she can also deal tons of damage to enemy tanks, since she does additional damage equal to the target's max HP with her first skill.
C Tier
This tier exists solely to illustrate the Heroes of Crown characters that you'll want to avoid, either because of their subpar stats, or their crappy skills, or a combination of both.
Archivist – Augustus (Mage, Forest, Epic)
Meager damage with his first skill and, while it can bestow a DMG buff to an ally whenever it's used, you can't really choose who to give it to since it affects a random teammate. Moreover, Augustus' normal attacks have a 30% chance of silencing the target, which is great, but considering that you can't aim the attacks, it might end up silencing the wrong targets. All around, his randomness makes him into a subpar character.
Elf Prince – Laigna (Ranger, Forest, Epic)
On any other occasion, Laigna would be decent as a character that can whittle down enemies with poison and bleeding effects. However, he only has a set chance of inflicting the debuffs on enemies with every attack, which makes him quite unreliable. In the worst of cases, you might even end up not doing much damage, and not inflicting a single bleed or poison effect for the entire battle.
Pirate King – Lada (Warrior, Water, Epic)
A Warrior type unit that, while quite tanky in his own right, has nothing else going for him. He can reduce the damage enemies inflict, and he can produce shields for himself, but his damage is very mediocre.
Everything under Epic rarity
We know it's kind of a given that characters under certain rarities are almost always considered worthless in the vast majority of gacha games, but the truth is that there aren't many "bad" characters in Heroes Crown. Most of the Legendary characters, as well as the Epic characters, have their own potential and uses. And depending on how you build your team, you might even find that the most niche units can have a place in your formation.
A Note on Character Upgrading
It's worth quickly pointing out here that, while you could theoretically unlock several of the best characters if you're lucky enough, you'll find that these units are very weak in their base forms, and that they also won't have access to most of their skills. This is because these characters are obtained at level 1, and you must progressively upgrade them in order to unlock their true potential.
Upgrading your units requires resources such as gold, experience, and breakthrough stones, all of which are obtained from clearing levels; as AFK rewards, and for completing quests and other missions. The good part about this system is that, while the resources spent on upgrading characters are lost on use, you can actually get them back for free, as many times as you want, as long as the character in question is under level 100. This is done through the "Hero Rebirth" feature, which is accessed by pressing on the red icon on the top left of the stats in the hero menu. Furthermore, if your character is over level 100, you can still rebirth them, but it'll cost you some gems.
With the rebirth feature, it's possible to freely experiment with your characters, as well as figure out what the best combinations and compositions are, without having to fully commit to a few units due to spending all of your resources on them.
For obvious reasons, we're only mentioning a small fragment of the total characters in this Heroes of Crown tier list. Nevertheless, this should give you a good idea of what to look for, as well as what to ignore, when building your team in this idle RPG. Feel free to check out our Heroes of Crown reroll guide to learn how to unlock the best characters from the very beginning, in order to get a head start.