Game Guides
Heroes of Crown VNG on PC – How Enhance Your Gameplay With Our BlueStacks Tools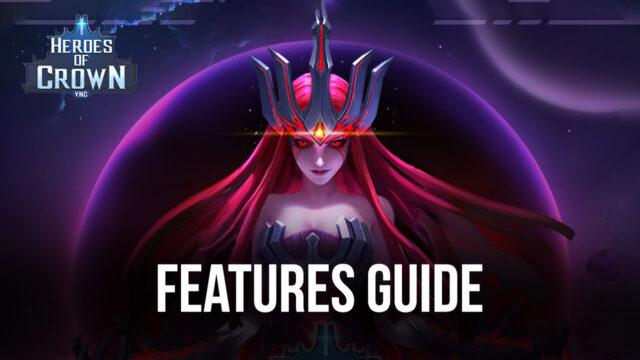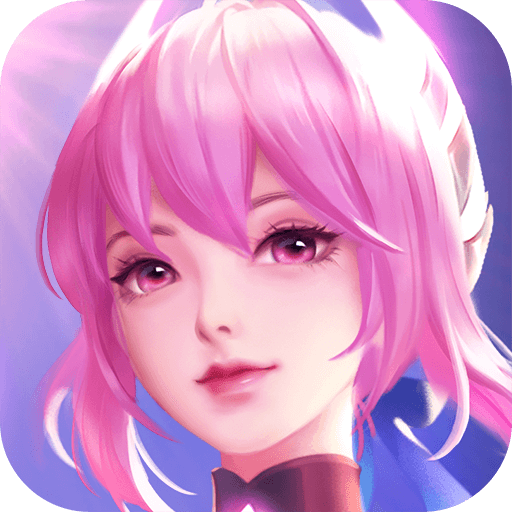 Heroes of Crown is a brand new idle RPG that combines a stellar presentation and performance; great graphics and animations, and awesome AFK progression mechanics to create a quite enjoyable, if not somewhat derivative, mobile game. This title is reminiscent of the big ones of the genre, like AFK Arena, in the sense that it's quite identical in gameplay. The main difference here is that we have a brand new cast of characters to explore and collect, as well as tons of different levels and game modes to explore.
When it comes to the gameplay, however, this game revolves mostly around automated combat and doesn't do much to innovate on the tried-and-true formula of typical gacha RPGs. In this sense, you'll find yourself going through similar loops as you work to unlock the best characters in the game, as well as upgrade them to create an unbeatable squad. And to this end, the best way to enjoy this game is by playing Heroes of Crown on PC with BlueStacks, as our Android app player lets you enjoy the game on your large computer monitor, with the best graphics and smoothest performance, while also granting access to a plethora of tools and features to enhance your gameplay.
In this article, we aim to show you how to properly use your BlueStacks emulator to improve your experience with Heroes of Crown on PC. However, remember to first read up our PC setup guide for this game, in which you will find everything you need to know to install Heroes of Crown on your computer, before starting.
Optimizing Your Graphics and Performance
Despite being quite a simple and straightforward idle RPG, Heroes of Crown looks surprisingly good, to the point where it actually has tons of eye candy, both in battle, as well as when browsing the menus, and even within the in-game cutscenes through which the story is told. Even if you're not actively doing anything, it's fun to just bring up the game to watch what your characters are doing while you aren't playing.
However, part of the appeal of having good graphics is that the game also runs smoothly. After all, having nice visuals, but with choppy frame rates, can really take away from the experience. Luckily, BlueStacks is much faster than even the most expensive flagship phones, and as long as your PC meets the recommended requirements to run it, you can get much better performance, without having to worry about issues like overheating, or battery drainage, among others.
To get the best graphics and performance in Heroes of Crown on BlueStacks, however, you might need to perform a few adjustments, both to your emulator as well as in-game. Here's a quick breakdown of the process:
Click on the hamburger icon on the top right of the BlueStacks screen, and go to the "Settings" menu.

In the "Performance" section, set your emulator to use 4 GB of RAM and 4 CPU cores. Additionally, set your "Performance mode" to "High performance", and your FPS slider to at least 60 FPS. Finish by clicking on "Save changes".

Launch Heroes of Crown and go to the in-game settings by clicking on your avatar, and then on "Settings".

Set your "Graphics" to "High", and the "High Quality" setting to "On".
With these adjustments, you'll be getting the best performance graphics and frame rate with Heroes of Crown on PC.
Reroll With Ease Using the Instance Manager and Multi-Instance Sync
One of the staples of gacha games is the fact that your success often boils down to recruiting good characters for your squad. However, considering that your recruitments are completely randomized through the gacha, and that you never know what you're going to get from every attempt, and the fact that summoning is very limited since it requires premium currency, the odds of getting good characters are always stacked against you.
However, the process of rerolling was created to help "game" the system by letting players perform summonings more frequently, in order to unlock powerful characters from the very beginning. The process itself is in the name: The idea is to start a new game and progress until you get to the first summonings, which are usually free, and then restart (or reroll) if you don't get what you want. Ideally, the player should repeat the process as many times as necessary until they get their target characters.
Due to the randomized nature of these games, rerolling can take a long time, especially if you're looking for the rarest characters. Similarly, the process itself varies from game to game, as the time it takes to get to the first summoning is often different. Fortunately, in Heroes of Crown, this process is quite fast since you get to the first free summoning only a few minutes into the game, making each cycle very short. Check out our reroll guide for Heroes of Crown if you want to learn more about this.
Nevertheless, while the reroll process can take a long time, BlueStacks can help to significantly expedite it by letting you play on multiple accounts at the same time, therefore letting you perform more summonings within the same period. This benefit comes from the Instance Manager, a feature that lets you create several BlueStacks instances, and access the same game on multiple accounts at the same time. In practice, this lets you reroll on 2, 3, 4, or more accounts simultaneously, increasing the number of characters that you pull per cycle.
You can press Ctrl + Shift + 8 to open the Instance Manager, which will show you a list of your current instances. By clicking on the "+ Instance" button, you can create as many new instances as your PC can handle, and then follow the steps on our PC setup guide for Heroes of Crown to install the game on each. Keep in mind that the more instances you're running, the better your odds of getting good characters, but the more PC resources you'll need to actually run the instances.
To speed things up even more, you can use the Multi-Instance Sync feature to synchronize the actions that you do on one screen, across all your other active instances. In practice, this feature lets you simply play on one account, while progressing on all your instances, saving you the hassle of having to progress on each of these individually. To use it, simply press Ctrl + Shift + 9 while multiple instances are running. In this panel, you'll see a list of current instances, with checkboxes beside each of them. To activate the sync feature, simply select the instances that you wish to pair up, and then click on "Start sync". Afterward, simply play as you normally would on your main instance, and watch as BlueStacks mirrors your actions on all the other windows.
BlueStacks is the best way to enjoy Heroes of Crown on PC. Feel free to leave your thoughts and comments in the section below.