Game Guides
Higan: Eruthyll Rerolling Guide – Best Characters to Reroll for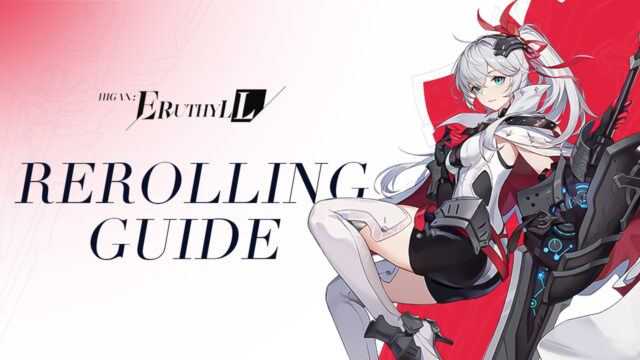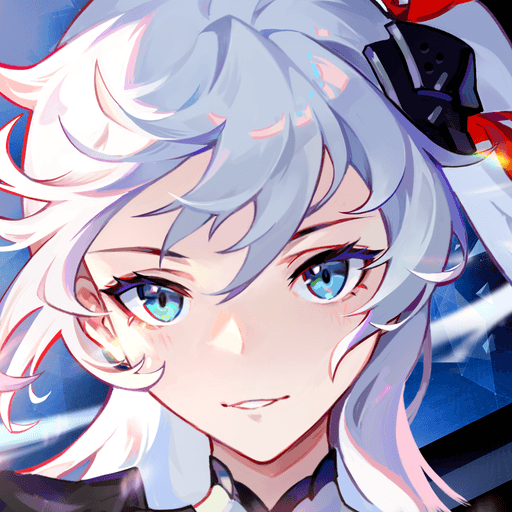 Higan: Eruthyll, the latest card-based RPG game by BILIBILI is making all the noise this week as it is currently soft launched in 3 major regions – Singapore, Malaysia, and Canada. Players can expect bright nad cheerful graphics along with anime-stylized character art styles that look mesmerizing. The combat system itself plays in automatically where you have no control over the movement of your characters but you can control their abilities by tapping, dragging, and targeting over a specific area. Higan: Eruthyll was first teased via a China-exclusive convention by BILIBILI a year ago. Players were very excited when it was announced it will launch globally as well. Higan: Eruthyll has been pre-registered over 1 million times and more to count. Higan: Eruthyll is scheduled to launch globally in the coming months, while it is currently available in select above-mentioned regions. The soft launch version can be played and installed as a free-to-play title on both the Google Play Store and iOS App Store.
Table of Contents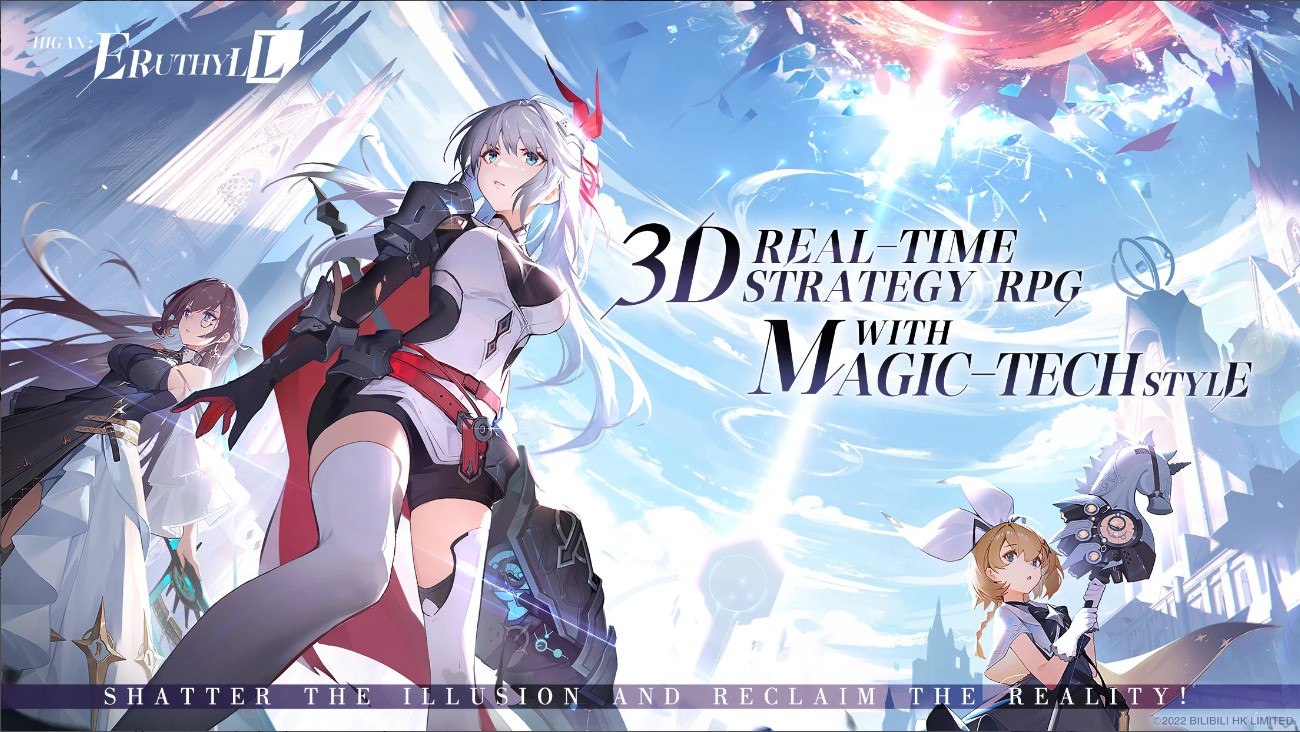 The storyline of Higan: Eruthyll is set in the fictional world called "Fantasyland" where players are greeted by the souls of the diseased. The official description reads as follows – "Legend has it, that the apocalypse will fall in the Real World but the Worshipper believe, at the time of the [Arrival], their souls will enter the Fantasyland, and achieve eternal happiness. However, When the Arrival of Fantasyland actually hits, Millions of souls will be trapped in dream, their bodies are either in deep slumber, or mutate into something wilder. In one of the Arrivals, You were saved by the Gropher Troupe, and endowed with the special ability to travel between the Fantasyland and the Real World, So you are appointed as the acting director of the Troupe. You will lead the castaways into the Fantasyland, fight for emancipation of the Dream World, Rescue the Human Souls from imprisonment, and regain the true future for Plane Eruthyll".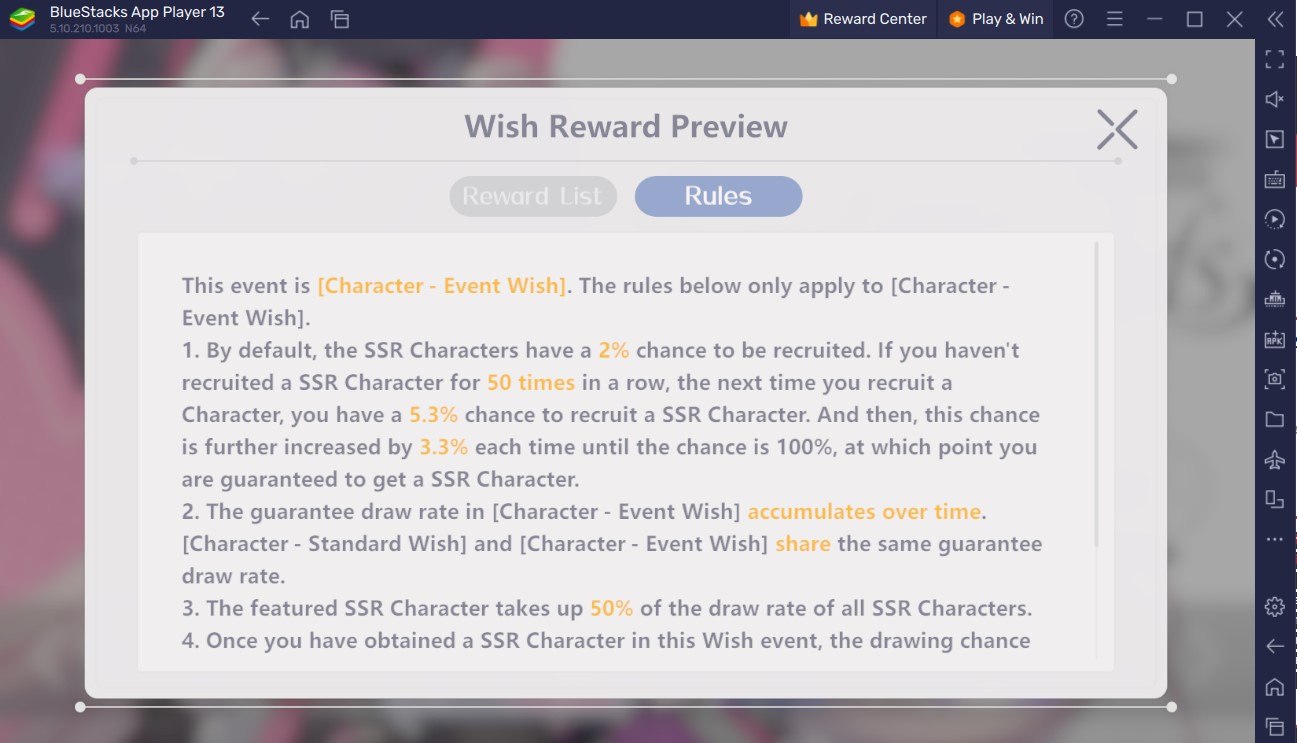 In this rerolling guide for Higan: Eruthyll, we will be going through the re-rolling process in detail. We will be mentioning all the methods that are available to re-roll in Higan: Eruthyll at the time of the global launch. During this process, we will be taking into account the pre-registration rewards that are sent out to all players at the time of launch. Once the rewards are stopped, the re-rolling process might be more difficult as you will not be able to get the extra summons provided for players who pre-registered.
For starters, Higan: Eruthyll is a gacha game where players are supposed to summon for their favourite characters through a summoning system. The innate gacha mechanics entails that different characters are divided into different rarities. Akin to other gacha games, the higher the rarity of the wanted character, the lower the probability of obtaining it. Similarly, the lower the rarity of the wanted character, the higher the probability of obtaining it. For the joy of free-to-play players, Higan: Eruthyll also offers an extensive pity system where players are guaranteed to summon their favourite character within a set number of summons. But for the sake of re-rolling, we do not get enough summoning currency to reach the pity and should not aim for it. Here's an in-depth beginners guide for Higan: Eruthyll that explains all the in-game system in laymen terms for new players.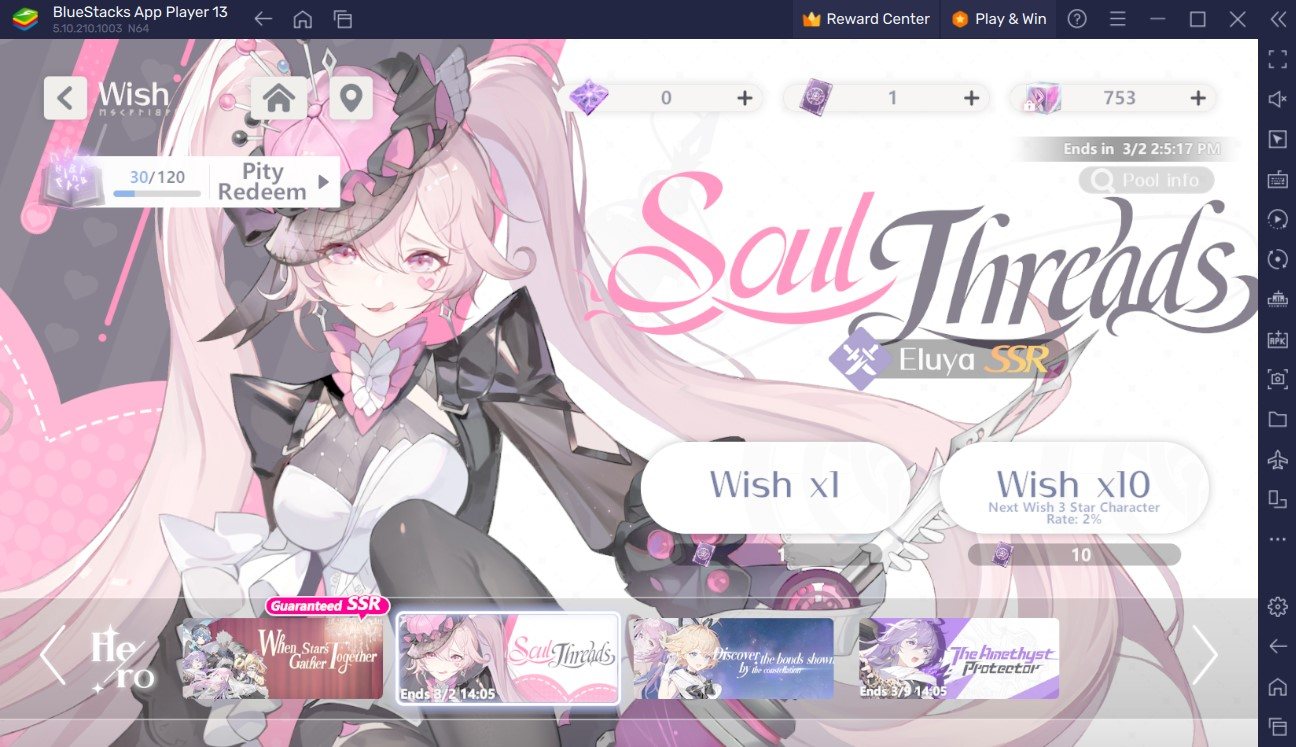 Here are the different rarities of characters and their rates:
3-Star Characters – 2% Probability of being summoned
2-Star Characters – 19% Probability of being summoned
1-Star Characters – 79% Probability of being summoned
Rerolling Guide for Higan: Eruthyll
Rerolling is an essential part of games like Higan: Eruthyll where a strong head starts matters and can set you up for a smooth and efficient journey throughout the game. Playing Higan: Eruthyll on BlueStacks eases the process for a perfect reroll using its Multi-Instance Manager tool. In Higan: Eruthyll, players can summon on multiple recruitment banners using the summoning currency they are provided through the pre-registration rewards. Make sure to claim those rewards from your in-game mailbox first. You will be left alone after clearing the tutorial, which happens after clearing main story chapter 1-3. The gacha system called "Wish" unlocks after the player clears the tutorial. Players will be greeted by multiple recruitment banners once they enter this menu. One of the best ways to re-roll is to try your luck on the current Eluya recruitment pick-up banner which features Eluya. She is not only a top tier DPS character but also one of the primary re-roll targets. Players can summon on the guaranteed 3-Star beginners banner anytime and should avoid spending their Dubriostal on this early on while re-rolling. A good re-rolled account should have at least 1 or 2 3-Star characters before summoning on the beginner banner.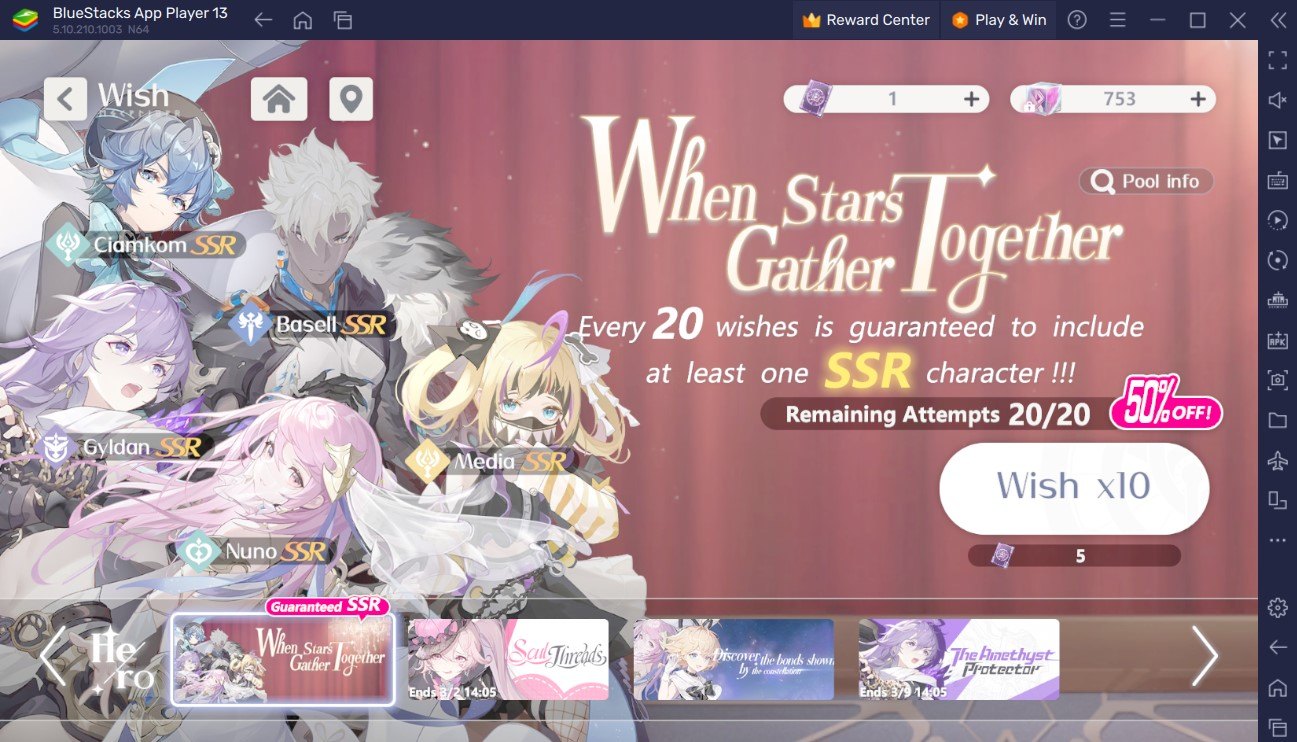 The characters we recommend for players to look forward to while rerolling are as follows:
Eluya (3-Star Character)
Gyldan (3-Star Character)
Ciamkom (3-Star Character)
Nuno (3-Star Character)
Liv (3-Star Character)
Ceaser (3-Star Character)
Players can keep the account if they have any of the 3-Star characters in the above-mentioned list of rerolling targets. For a more in-depth list, check out our tier list for the best characters in Higan: Eruthyll. If players are not able to get any of the reroll targeted characters, then they can use the following methods provided below to reset their progress and start from the beginning.
Method 1: Delete Your Progress
This is one of the best methods to re-roll their account since players can login to the game by using a guest account.
We would recommend players to make a Guest Account for this process. Once you feel like you have finished re-rolling and come out unsuccessful, simply follow the steps given below.
Simply go to the Settings tab -> User Center -> Delete Account -> Confirm and press on "Yes".
Login again using another guest account as you will be dropped back to the main screen.
Repeat the process till you get a successful re-roll.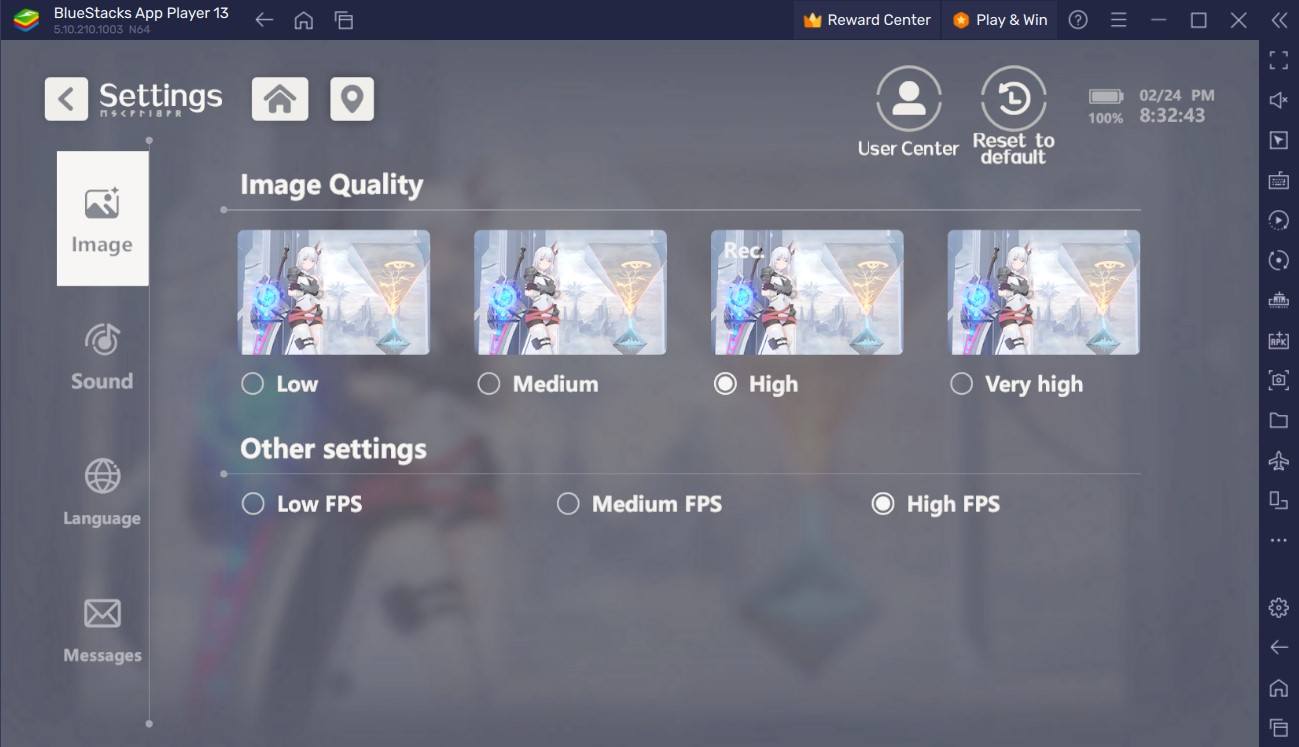 Method 2: Use A Different Account
This method is the simplest one but little bit time consuming. Higan: Eruthyll allows players to use Google Account, Apple Account, Twitter account, and Guest Account as a form of login. Linking your account means saving any progress made on it. You can use this method if you are confused with your current re-rolled progress and want to save it as an emergency account.
Players can simply use another Google or Apple ID to make a new account and start re-rolling on that account.
Simply go to the Settings tab -> User Center -> Log Out -> Confirm and press on "Yes".
Go back to the main screen and login again using a different ID.
Enjoy Higan: Eruthyll on a bigger screen of your PC using your keyboard and mouse with BlueStacks for the most optimized gameplay experience.