Game Guides
Beginner's Guide for Homescapes – Start Renovating Your Home on the Right Track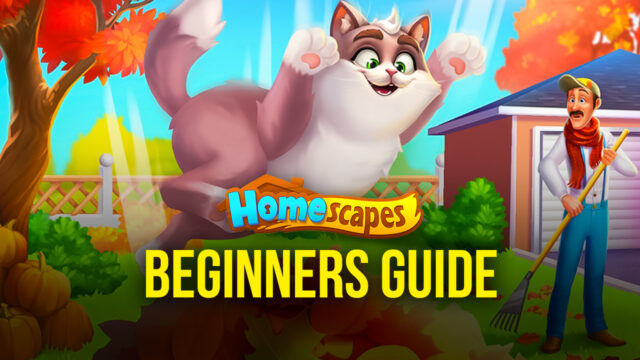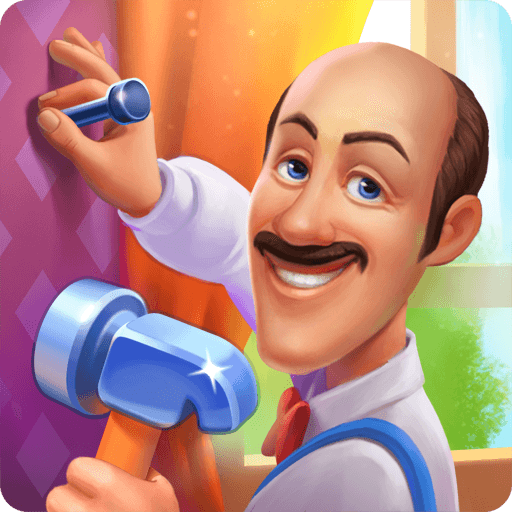 Note:‌ ‌While‌ ‌we'll‌ ‌be‌ ‌talking‌ ‌about‌ Homescapes ‌using‌ ‌BlueStacks‌ ‌4,‌ ‌this‌ ‌game‌ ‌is‌ ‌already‌ ‌available‌ ‌on‌ ‌‌the‌ ‌New‌ ‌BlueStacks‌ ‌5‌‌‌ with‌ ‌much‌ ‌better‌ ‌performance,‌ ‌less‌ ‌resource‌ ‌consumption,‌ ‌and‌ ‌more‌ ‌stability.‌ ‌Download‌ ‌‌the‌ ‌latest‌ ‌version‌ ‌‌of‌ ‌our‌ ‌Android‌ ‌emulator‌ ‌and‌ ‌give‌ ‌it‌ ‌a‌ ‌try!
Homescapes is the match-3 game where, aside from playing on countless boards trying to clear blocks and complete objectives, you also get to renovate a huge mansion in the process. Every time you clear a stage, you get stars, which are used as currency for both cleaning up the dilapidated estate, as well as for acquiring and placing new furniture and other items in order to proceed with the renovation.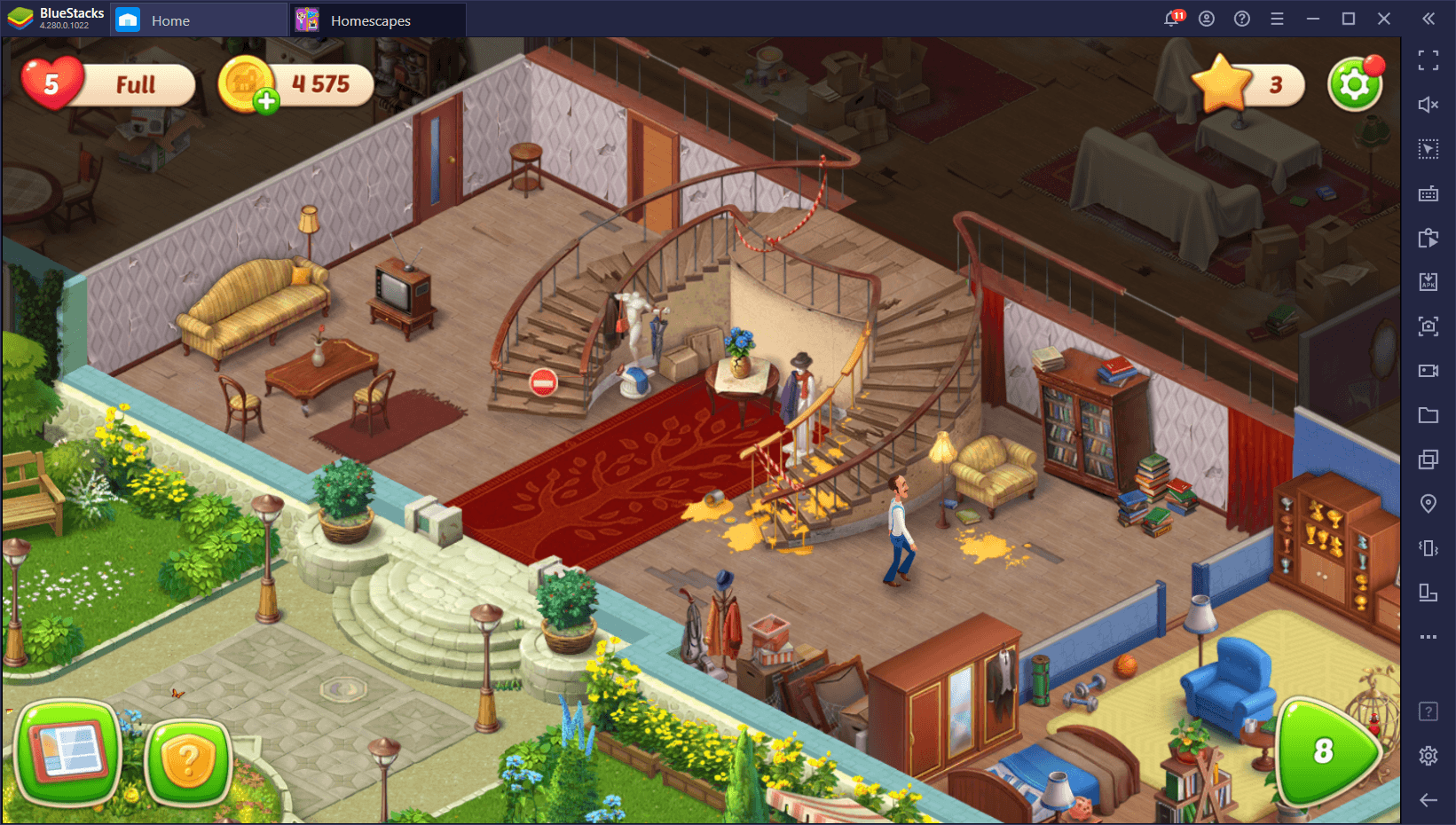 Even though the main gameplay loop in Homescapes is quite simple (complete stages to renovate the house, and rinse and repeat), there are a few things you should know before starting as they can help to expedite and streamline your progress. And in this beginner's guide, we're going to talk about just that.
Play Homescapes on PC to get the Best Experience
Before we start talking about the game itself, however, we must preface by saying that Homescapes definitely feels much better to play on PC. By installing and running this game on your computer, you'll enjoy it on a much larger monitor, and with access to mouse and keyboard controls which, in turn, will make it much easier to visualize and interact with the boards, and can help you to set up and perform combos easier than when playing on your small phone.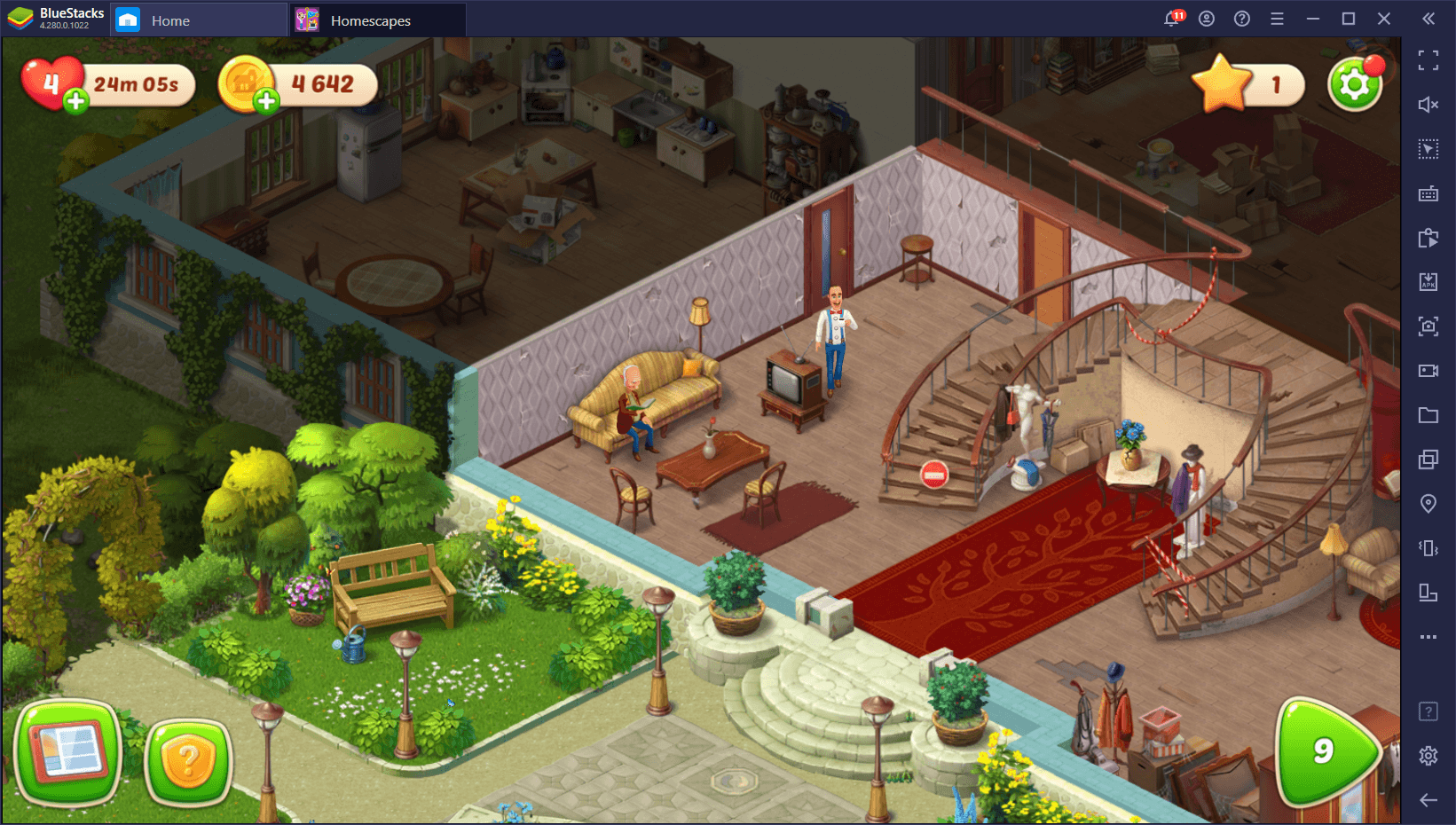 However, aside from gaming on a large monitor and with your mouse, playing Homescapes on BlueStacks, our powerful Android emulator, will also give you access to a variety of tools that will help to further streamline your experience. From being able to fully customize your controls and running multiple games simultaneously, to recording your best plays and seamlessly switching between the different apps, BlueStacks is the way to go when it comes to playing Homescapes on PC.
Check out our BlueStacks tools guide to learn how to configure and use some of the best features that our emulator has to offer for this game.
Welcome to Your New House
As soon as you start the game, you'll be introduced to the main protagonist of the game, Austin, a person with tons of experience as a butler that is entrusted with the unenviable task of renovating a huge mansion. Luckily, Austin has you, the player, to help him out with collecting the necessary materials to do his job.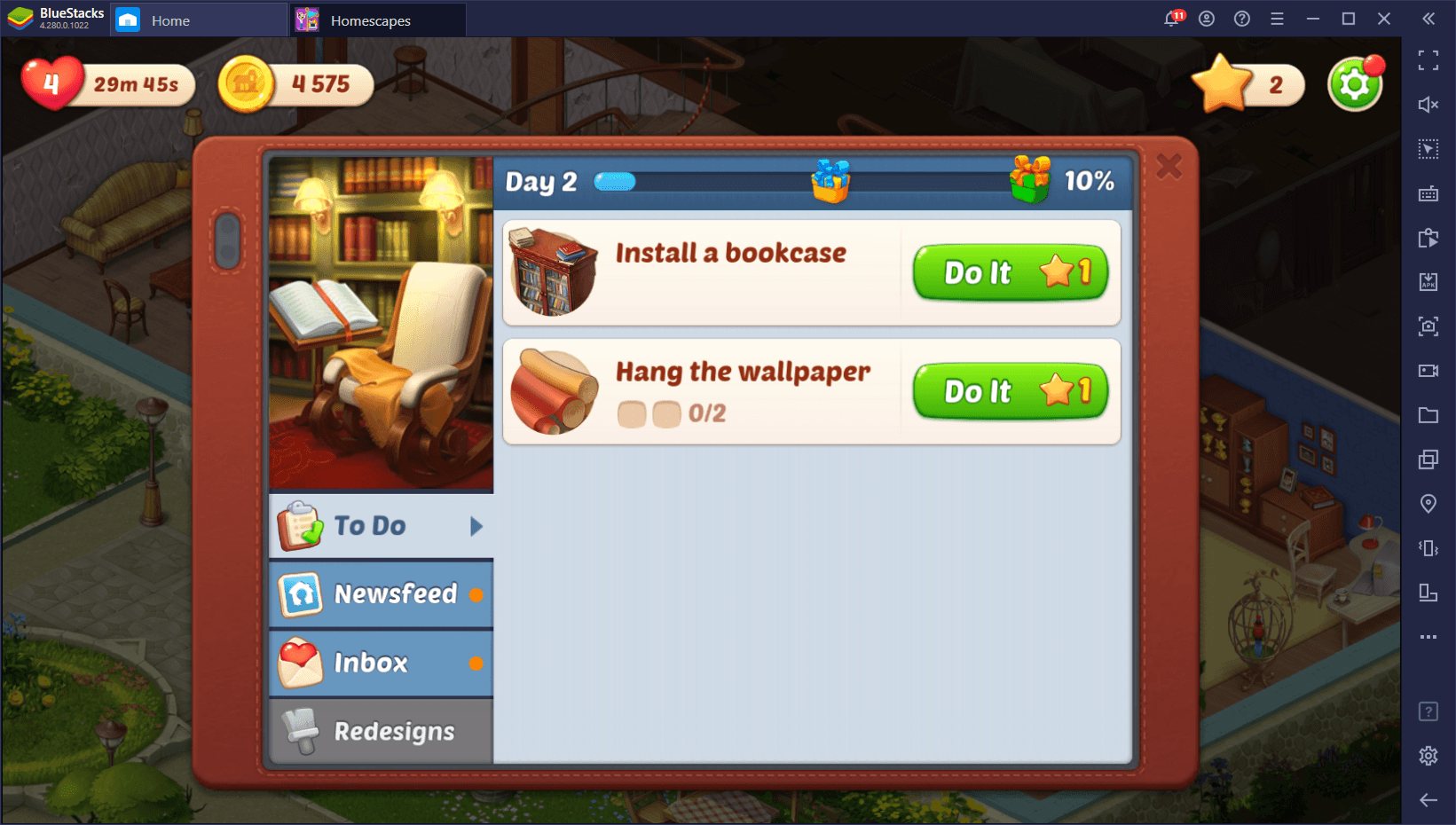 In the beginning, you'll notice that the house is completely run-down and needs heaping handful of elbow grease to get it back to tip-top shape. In order to proceed with the renovations, you will need to collect stars, a type of currency in the game that you can spend for cleaning the house, repairing flaws, purchasing new furniture, and performing renovations, in general. However, the only way to collect these stars is by completing challenging match-3 puzzles, alongside other minigames, which is where the player comes in.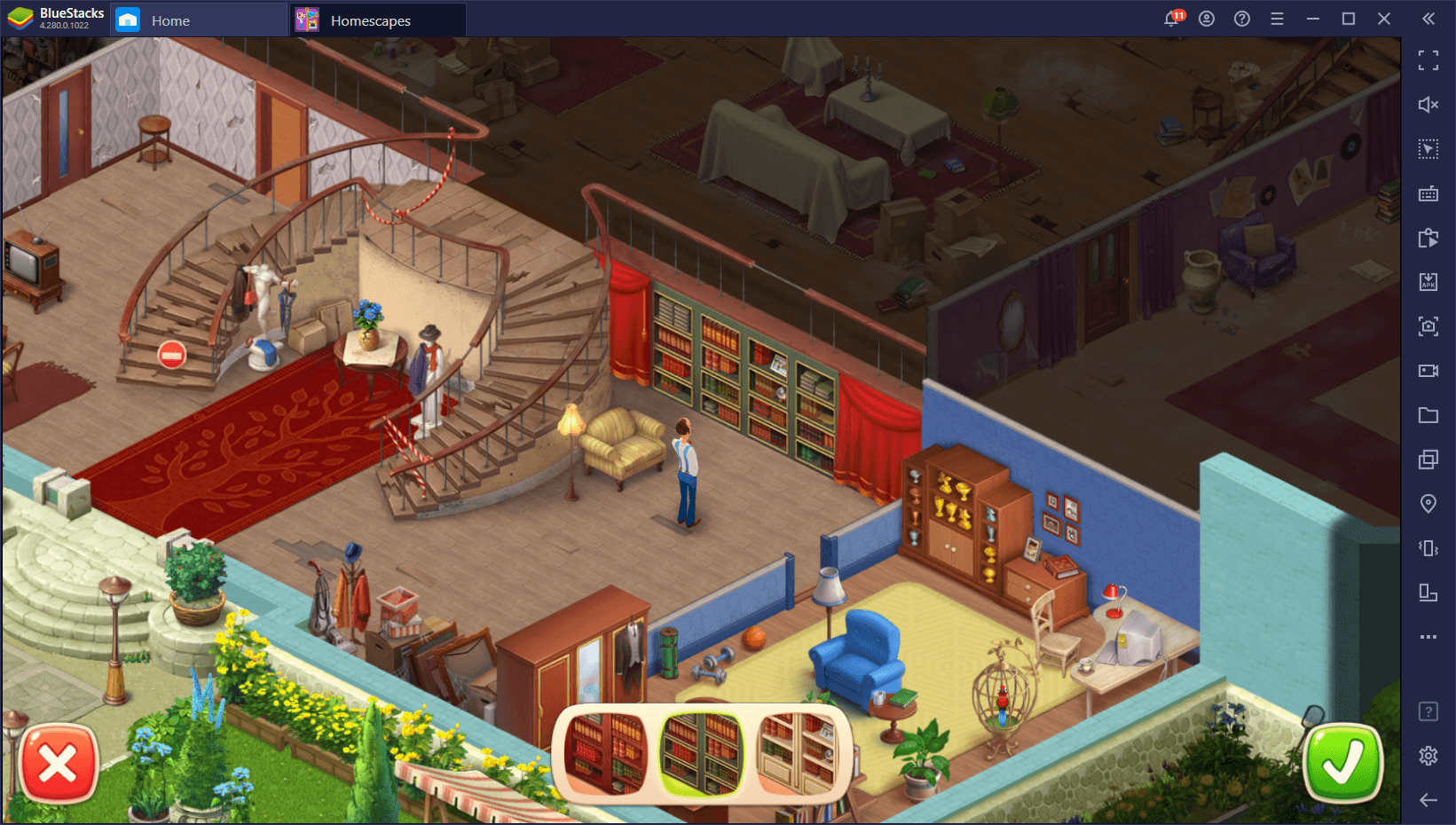 The vast majority of Homescape puzzles consist of match-3 boards where you must complete specific objectives. Though the goals vary by stage, they mostly revolve around matching up blocks of the same color to clear the boards. In this sense, some levels might require you to clear a number of blocks of a specific type, while others could require filling up the entire board with carpeting, which is achieved by creating combinations on empty slots, among many other goals.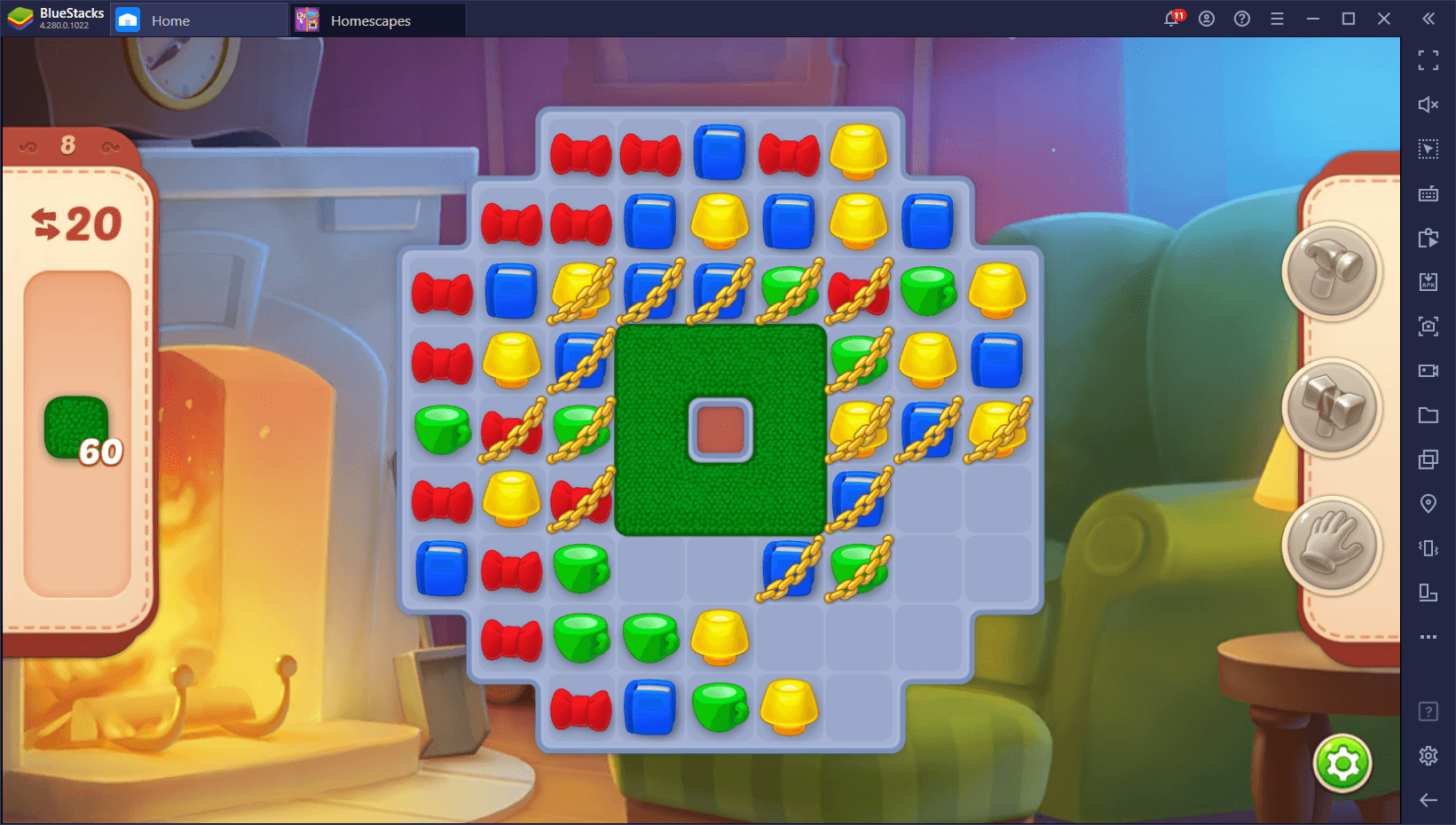 Regardless of the objective, the main gameplay consists of lining up blocks of the same color until you complete the level, which is pretty simple. However, there's a turn limit in most stages, and if you don't reach the expected goal before reaching the said limit, you will lose and will have to start from the beginning. Luckily, there are a few tricks that you can use to facilitate completing your task, which come mostly in the form of special blocks you can create by combining pieces in specific manners.
Power-Ups And How to Use Them
Though you could, in theory, complete the early-game stages by simply combining blocks in series of threes, you'll quickly run into a difficulty wall that will push you to your limits, unless you find a way to start creating greater combinations. Aside from clearing more blocks of the board, combining pieces in groups of four or more will also create power-ups that, when activated, can achieve different effects and help to clear even greater amounts of blocks across a wide area.
Depending on the way you combine the blocks, different special pieces are created. Here is a list of all the power-ups in the game:
Rockets:

Created by combining four pieces in a line. Can be used to clear an entire column or row of blocks. The type of rocket created will vary depending on whether the four-piece line was horizontal or vertical.
Bombs:

Created by combining five or six pieces in an L or T arrangement. When used, these power-ups blow up and vaporize a large portion of the pieces around them.
Paper Planes:

Created when combining four pieces in a square. When used, they destroy neighboring pieces and they fly towards a random target to remove them. Paper Planes are usually drawn towards stage goal pieces, and while they don't clear many blocks on their own, they're great for taking out important pieces in places that are hard to reach.
Rainbow Balls:

Created by combining five pieces in a straight line. When used, this power-up removes all the pieces of a single color from the board. You can also drag it towards neighboring pieces of a specific color to force it to destroy the blocks of the same color.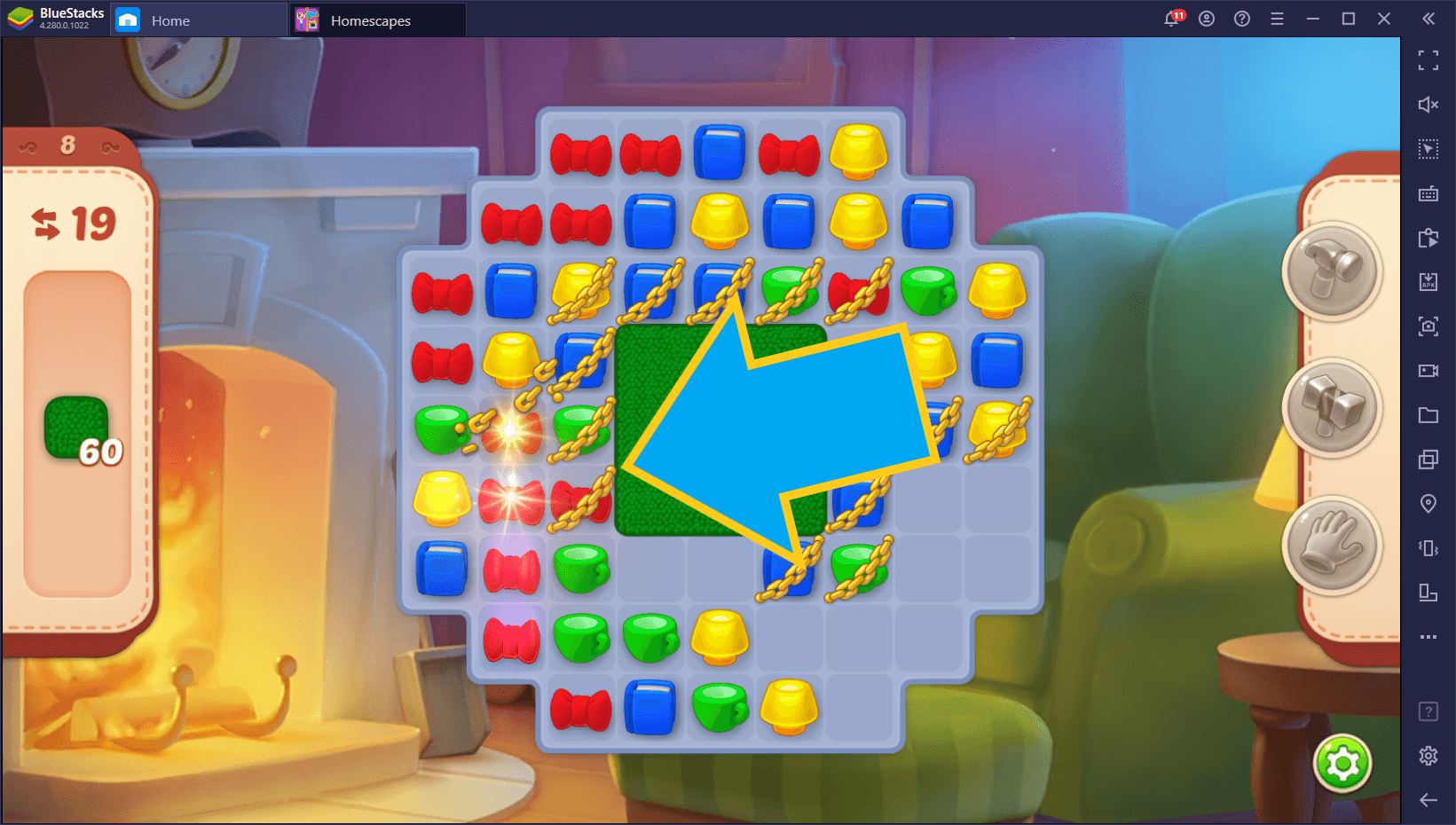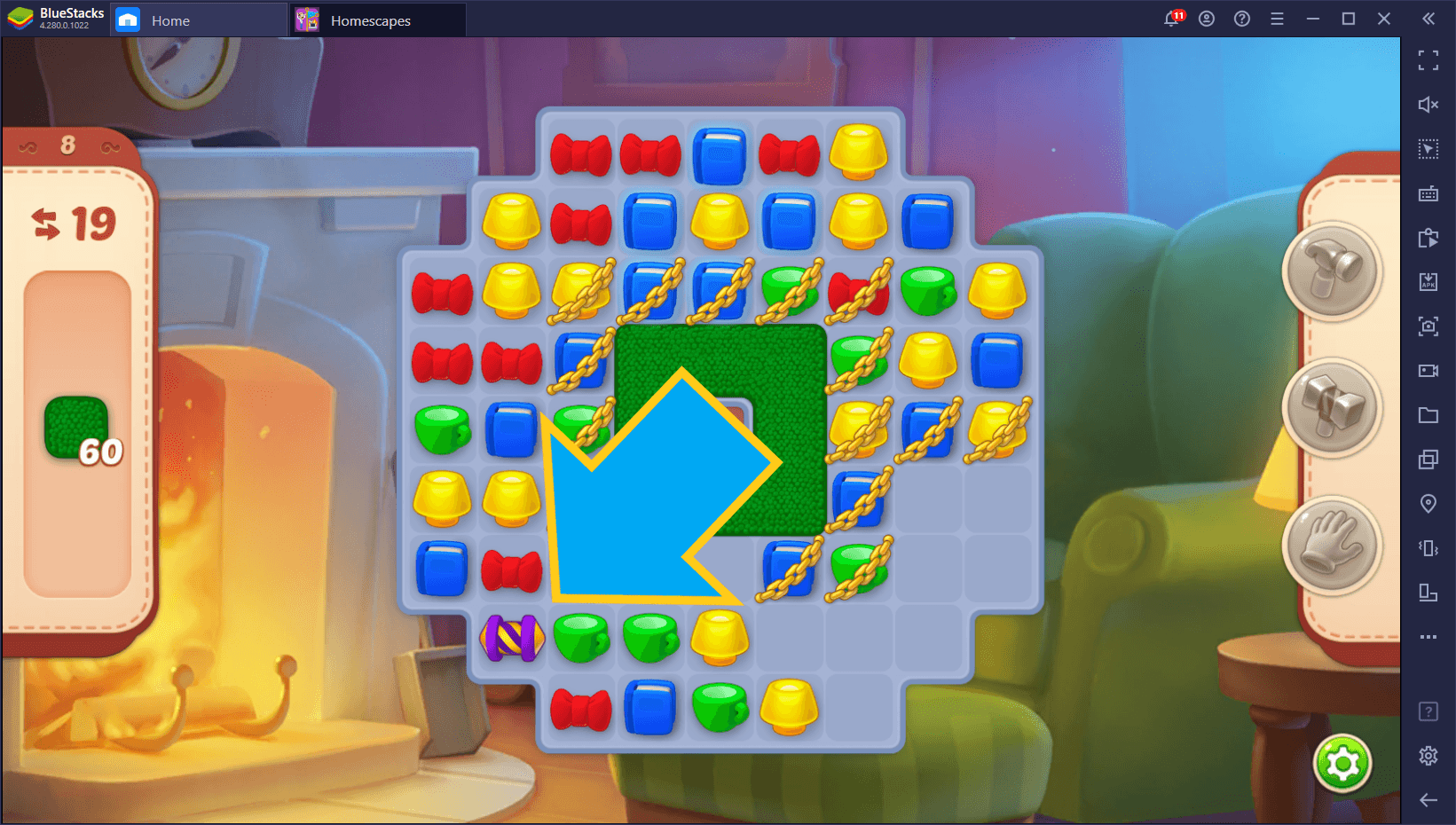 As you progress through the countless levels in Homescapes, you'll quickly notice that your starter strategies will begin to fall flat and you'll run out of moves before being able to complete the objectives. Luckily, by creating these power-ups you can clear large chunks of the board in a few moves. Just remember that you can also combine power-ups together to unleash even greater effects. Mix and match them as the situation demands, and you'll find yourself completing levels left and right without ever missing a beat!