Game Guides
Homescapes - The Best Tips and Tricks for Winning All the Stages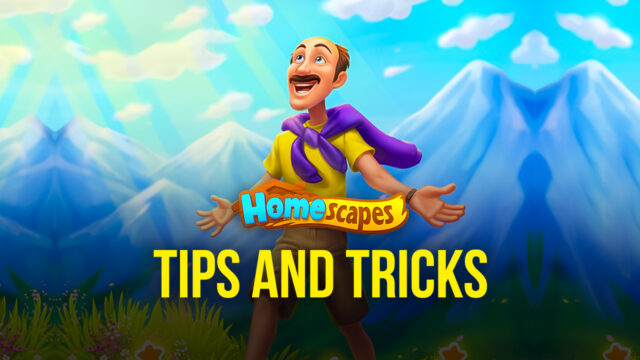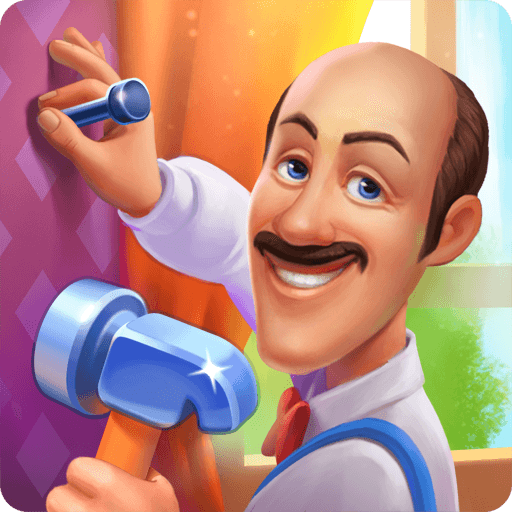 Note:‌ ‌While‌ ‌we'll‌ ‌be‌ ‌talking‌ ‌about‌ Homescapes ‌using‌ ‌BlueStacks‌ ‌4,‌ ‌this‌ ‌game‌ ‌is‌ ‌already‌ ‌available‌ ‌on‌ ‌‌the‌ ‌New‌ ‌BlueStacks‌ ‌5‌‌ ‌with‌ ‌much‌ ‌better‌ ‌performance,‌ ‌less‌ ‌resource‌ ‌consumption,‌ ‌and‌ ‌more‌ ‌stability.‌ ‌ Download‌ ‌‌the‌ ‌latest‌ ‌version‌‌‌ ‌of‌ ‌our‌ ‌Android‌ ‌emulator‌ ‌and‌ ‌ give‌ ‌it‌ ‌a‌ ‌try!
Homescapes is a casual mobile game that you can play to pass the time whenever you're waiting on something. Its gameplay is very easy to just pick up and dive into it, and you'll never feel lost due to story elements, daily quests, or other mechanics like in the games from other genres. If you're a fan of challenging match-3 games with tons of levels, then Homescapes is for you. Moreover, if you're a fan of home renovation and enjoy working towards a goal, then this game will most definitely be up your alley.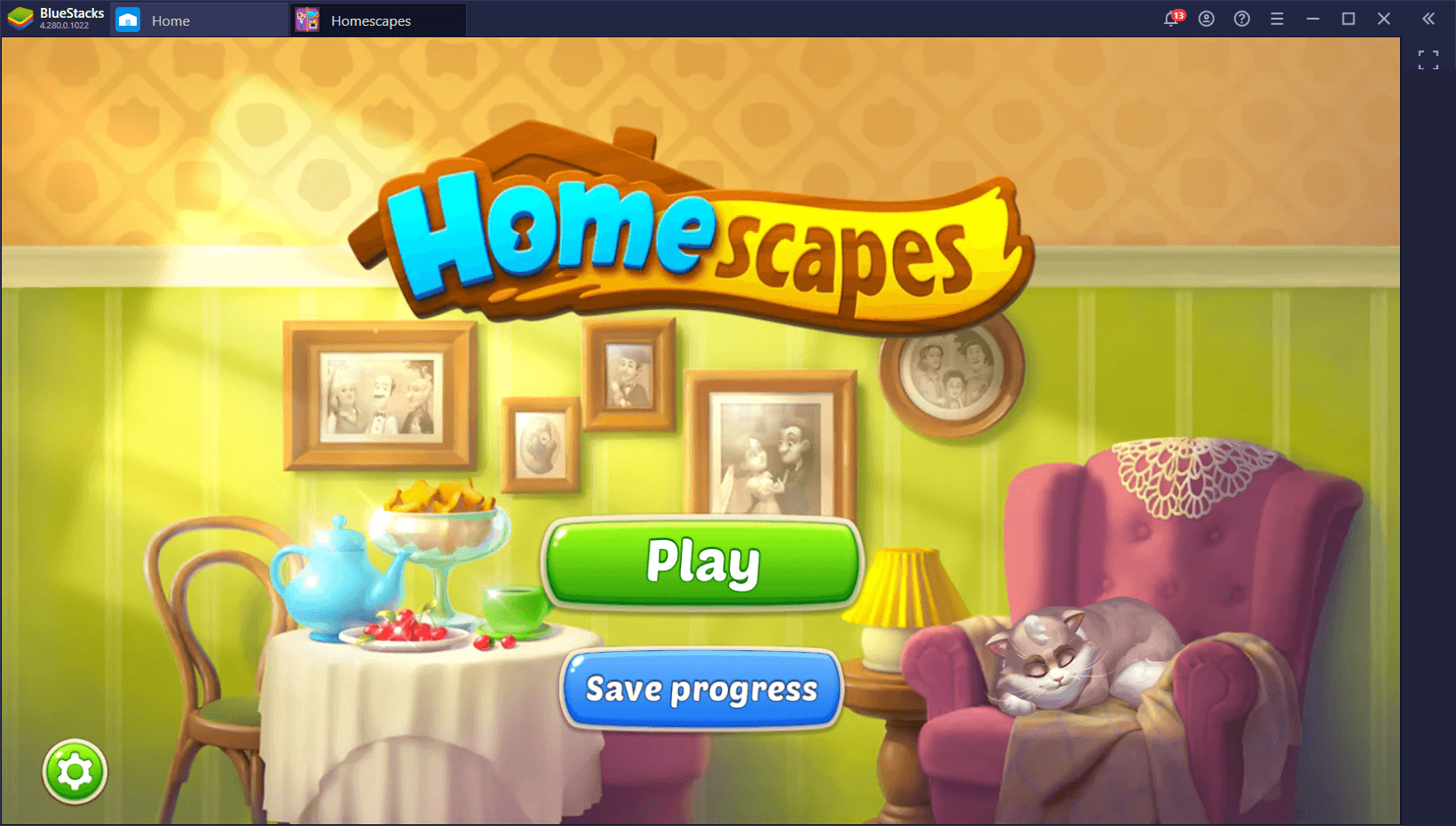 However, despite its casual design and simple mechanics, Homescapes is not an easy game. There will be times when you're stuck trying to complete a level, or when some stages feel like they can't be completed at all. And while there's a small element of luck in how the pieces are distributed on the board in every level, whether you clear or lose a stage is almost always in your control.
With that being said, we're going to share a few Homescape tips and tricks that you can keep in mind in order to minimize your losses, and possibly win most of your stages with as few attempts as possible.
Play on BlueStacks to get a Better View of the Board
We've already mentioned this a couple of times in the past, so we won't go into too much detail this time around. However, playing Homescapes on PC with BlueStacks can greatly help to improve your success, not only by giving you a much more comfortable control scheme, but also by letting you play on your large computer monitor, which will give you a much better view of the board.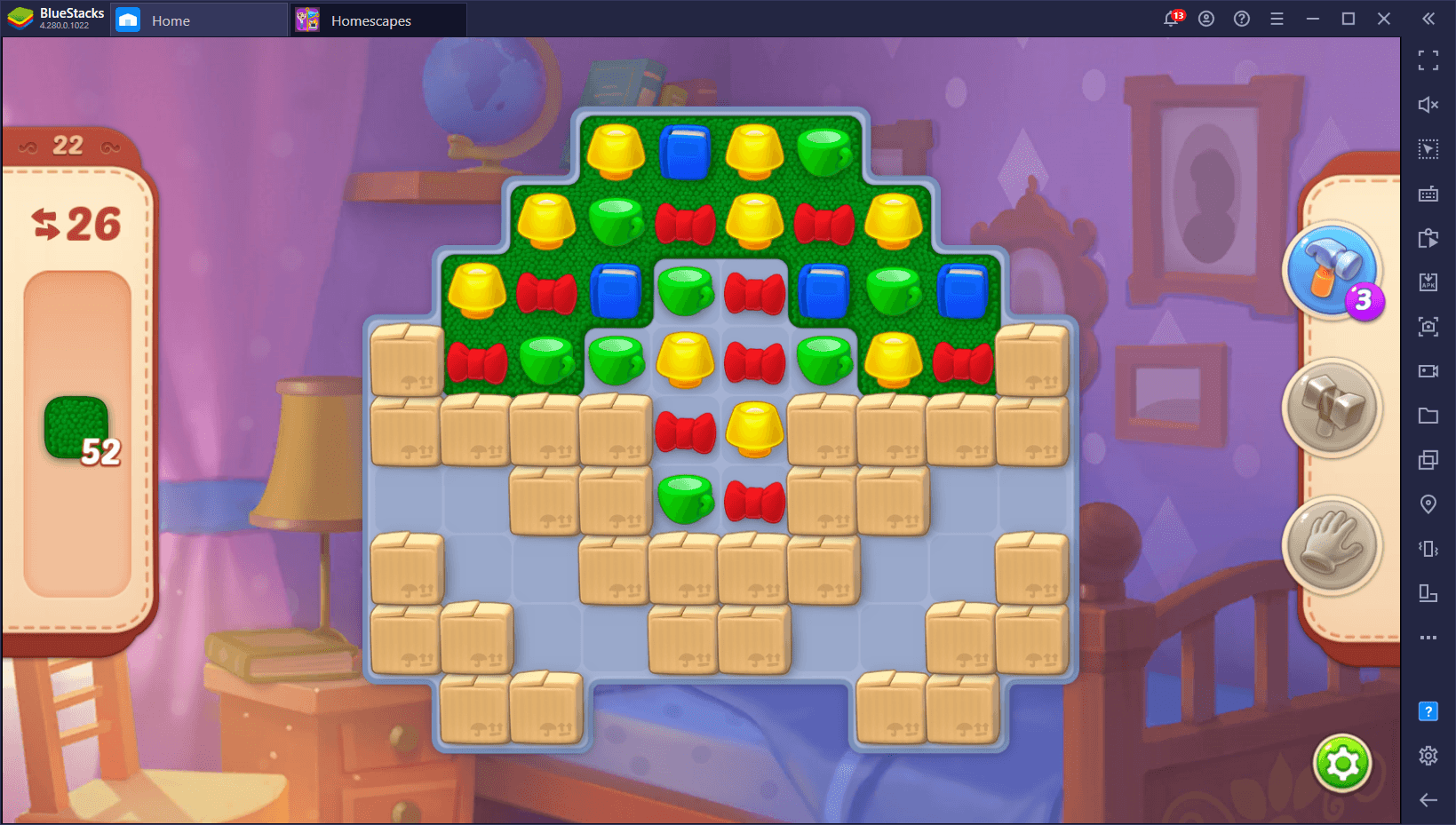 Most of the opportunities or combos you miss in this game are due to not being able to view the board properly. On BlueStacks, you can easily solve this issue thanks to playing Homescapes on your PC. Check out our BlueStacks setup guide to learn how to get started.
Focus on Power-Ups
While the main objective of most stages in Homescapes is clearing a specific number of pieces, or spreading carpeting across the entire board, among others, there's much better ways to complete these than by simply going directly for the objectives. After all, trying to explode 30 pieces of a specific type in combinations of threes would, in ideal circumstances, take 10 moves. Whereas, by using power-ups you could easily clear entire levels in a fraction of the moves.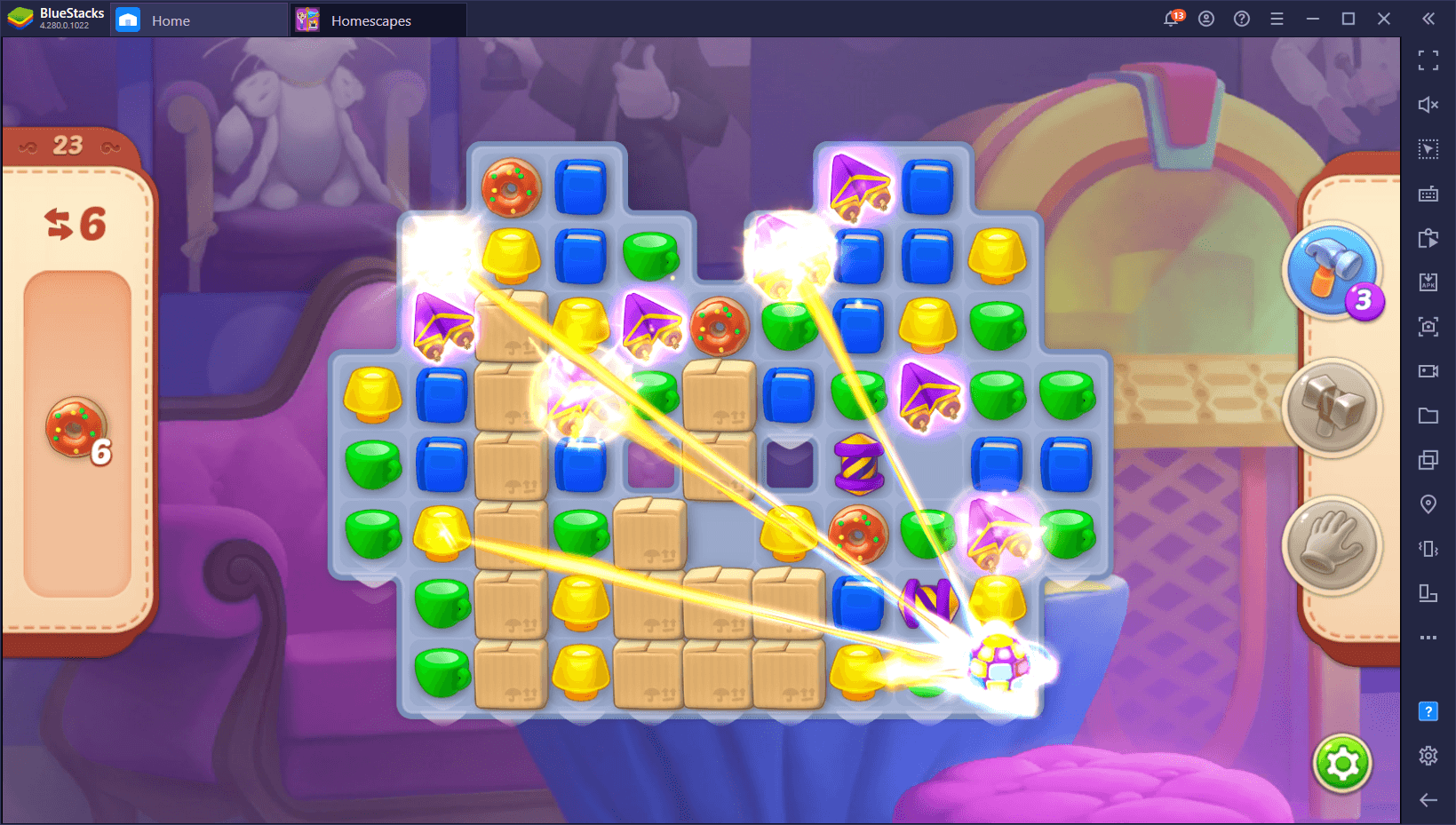 There are 4 different types of power-ups in Homescapes, all of which can be created by combining pieces in specific ways. Check out our beginner's guide (link to the beginner's guide) if you want to learn more about them.
Check Your 'To-Do' List Often
While you can easily focus on completing as many levels as you can, the point of Homescapes is to actually renovate your home. In this sense, you'll need to use the stars you get from completing stages to purchase furniture, clean up rooms, repair flaws, and perform all sorts of renovations to the house.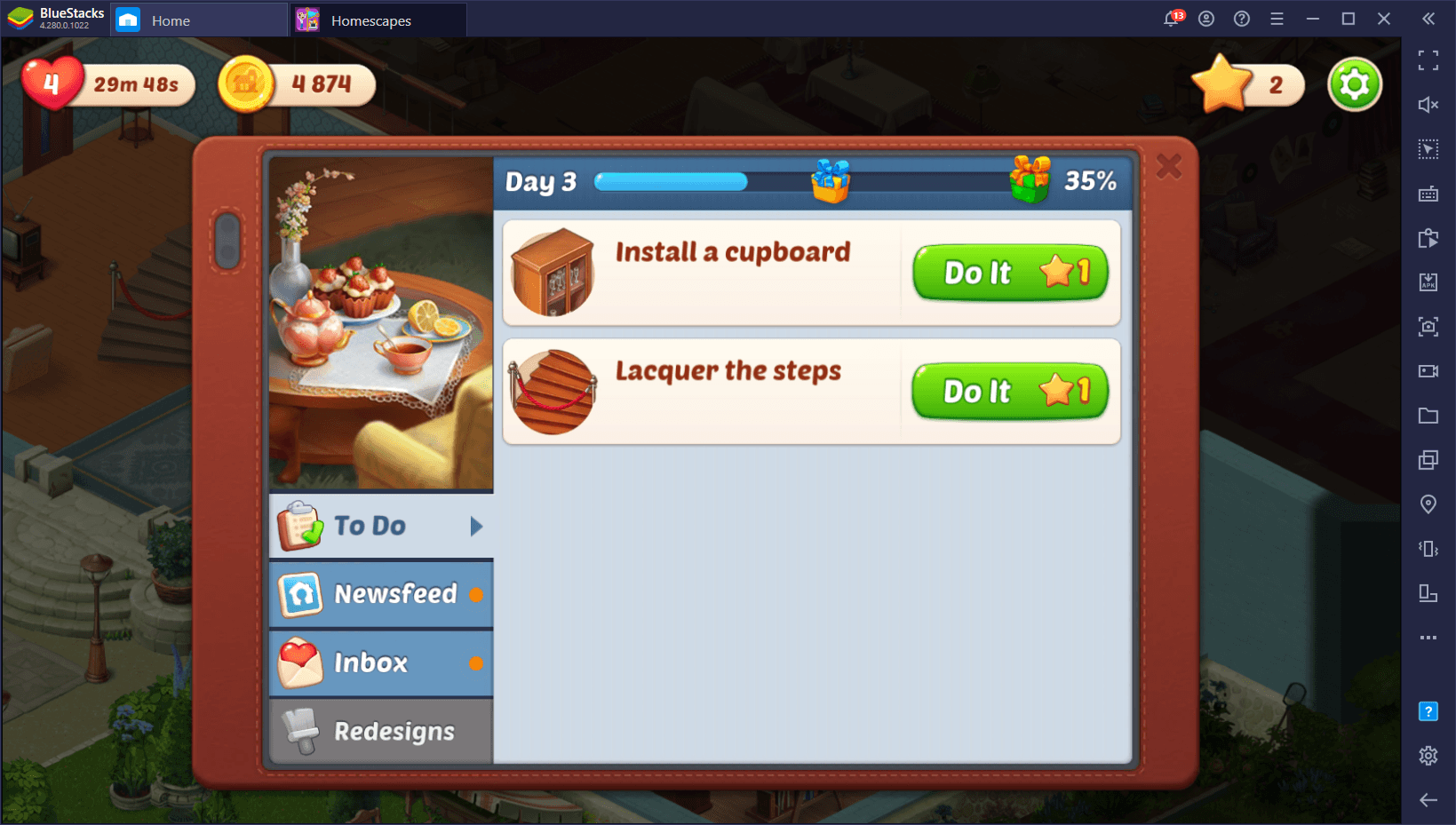 However, it's easy to lose track of what you need to do in this game, especially if you're just opening the game for the first time in the day and forgot what you were working towards the day before. Luckily, you can always consult your pending tasks via the "to-do" list, which you can access by clicking the button on the lower left. You can even move to the corresponding rooms, or proceed to the next match-3 stage to farm for stars, by clicking on any of the tasks.
The to-do list in Homescapes is your best friend for when you're feeling lost in your home improvement journey.
There's no Penalty for Skipping the Minigames
Aside from the regular match-3 gameplay, you'll sometimes come across minigames that consist of moving pins in a certain order to reach your objective. The idea of these minigames is to break the monotony of the regular stages, and give you something else to do. Though they are quite short and rare, they're very fun and we love doing them whenever they pop up.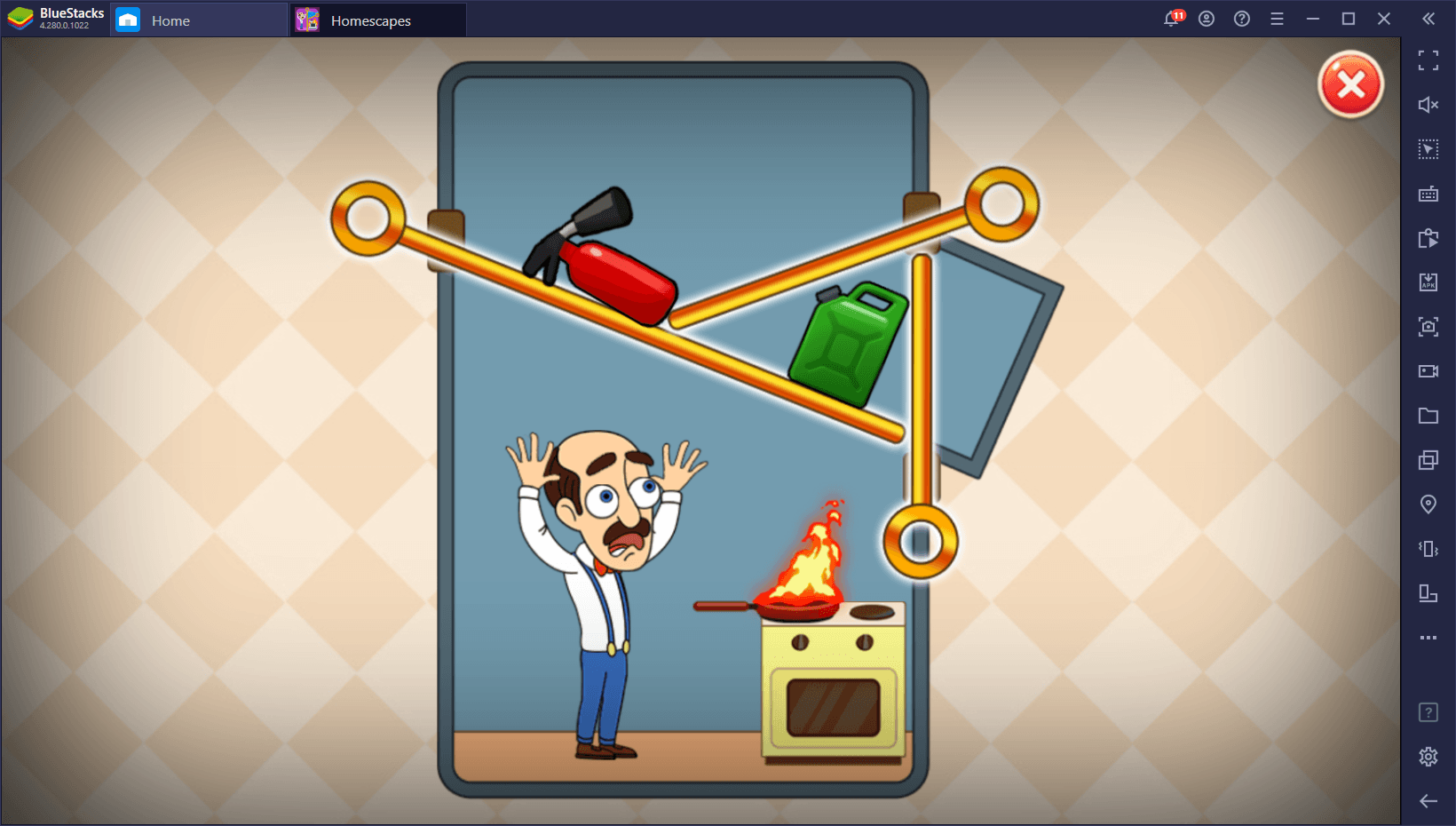 However, if you want to get back into the regular stages, you can easily skip these stages while still receiving the stars as reward. To do so, simply click on "Skip" whenever any of these bonus levels pop up. This will be useful for those who are trying to speedrun the game and don't want to bother with skippable tasks, as well as for those who simply want to play the match-3 stages and nothing else.
Remember to Claim Your Daily Prizes
Early on in the game, you'll unlock the calendar feature, which is where you'll find the daily login and longevity rewards. By visiting this feature on a daily basis, you can get some free goodies. Also, after playing for a certain number of days, you'll get several additional prizes with just a few clicks.
Just remember to visit your calendar as soon as you login as the prizes that you can get from it usually consist of boosters or other handy tools that will come in handy for beating the toughest levels in the game.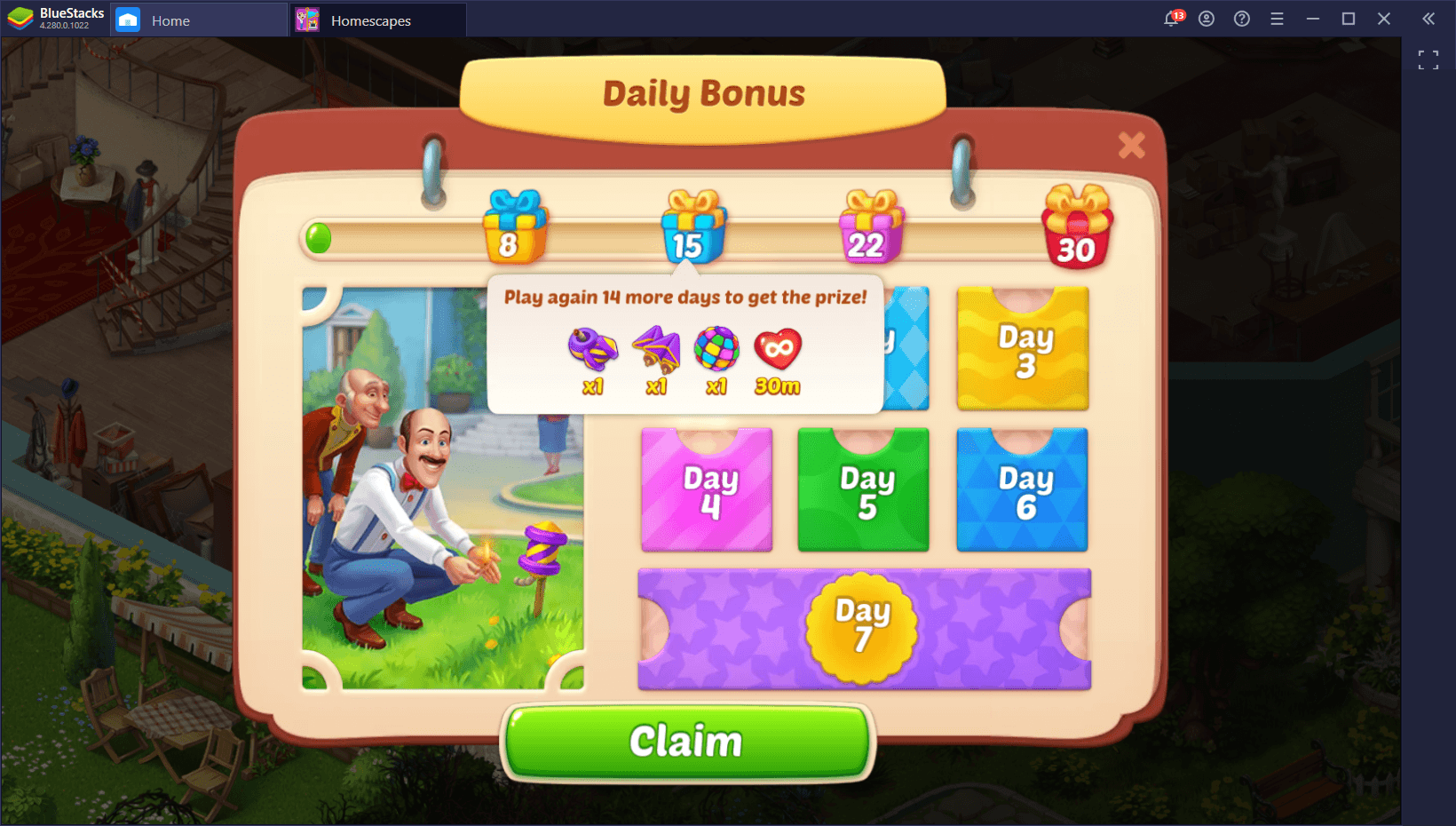 And that's it for our Homescapes tips and tricks. This is quite a straightforward and easy game to understand, so it won't really take too long to pick up and play it. However, with the pointers we've mentioned in this guide, you can start your home renovation journey on the right track!