Game Guides
Honkai Impact 3rd on BlueStacks—Optimize Your Performance with our Tools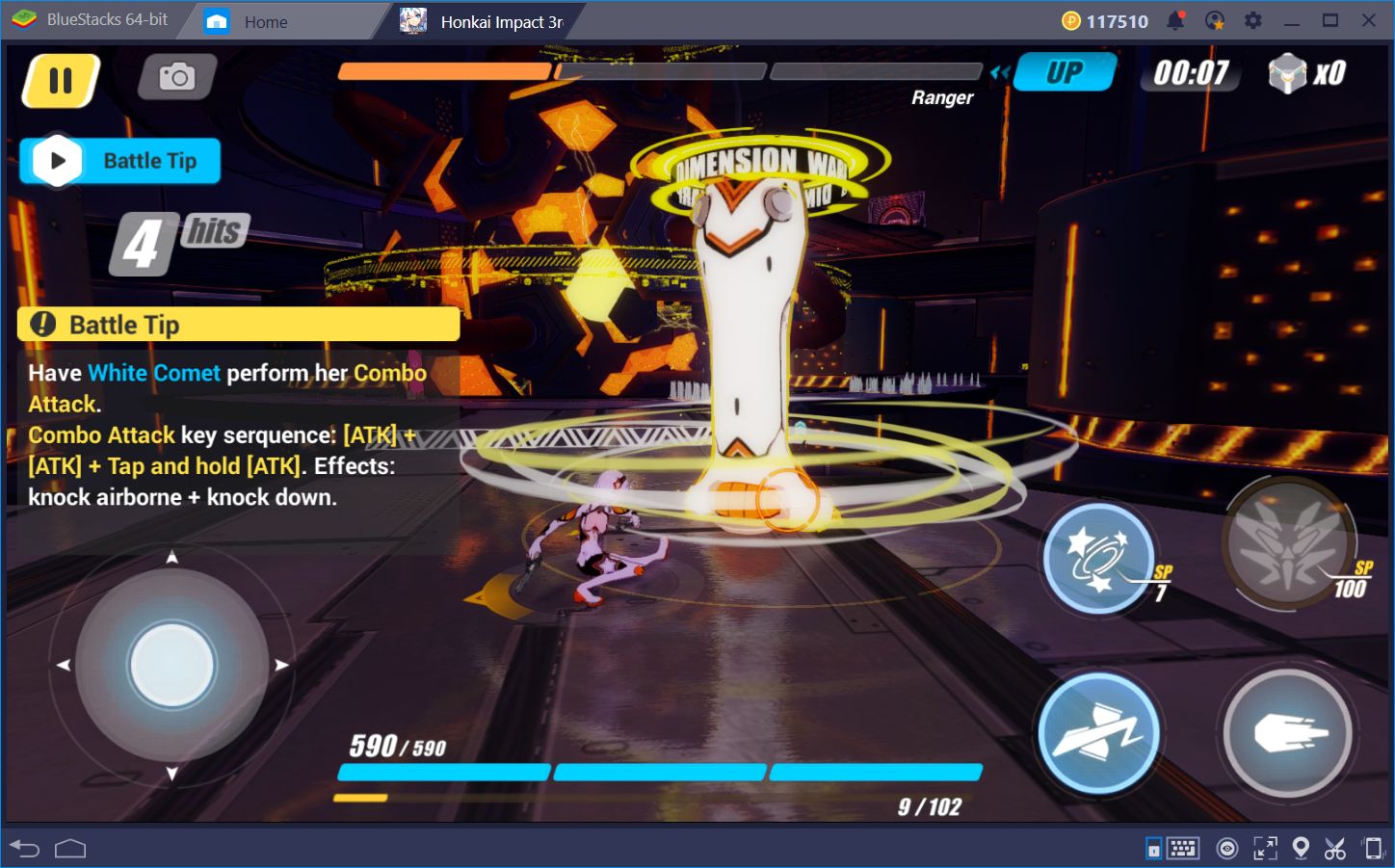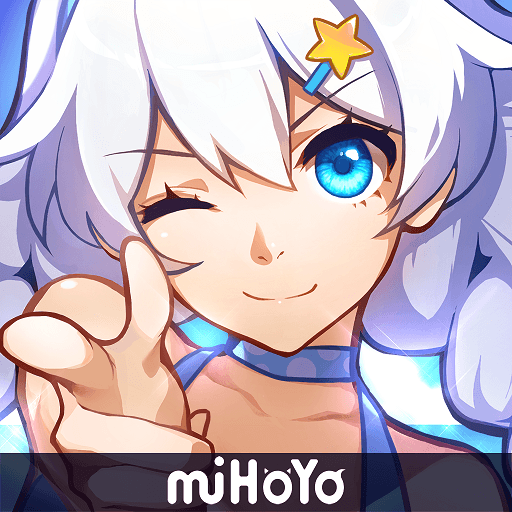 Here in BlueStacks, your comfort is always one of our highest priorities. Being able to freely enjoy all of your favorite Android games, from the comfort of your PC, is an achievement that we are very proud of. Furthermore, the fact that our platform doesn't require any type of complicated setup or configuration, and using it is as simple as installing it, downloading the games, and running them, is a source of great bliss for us.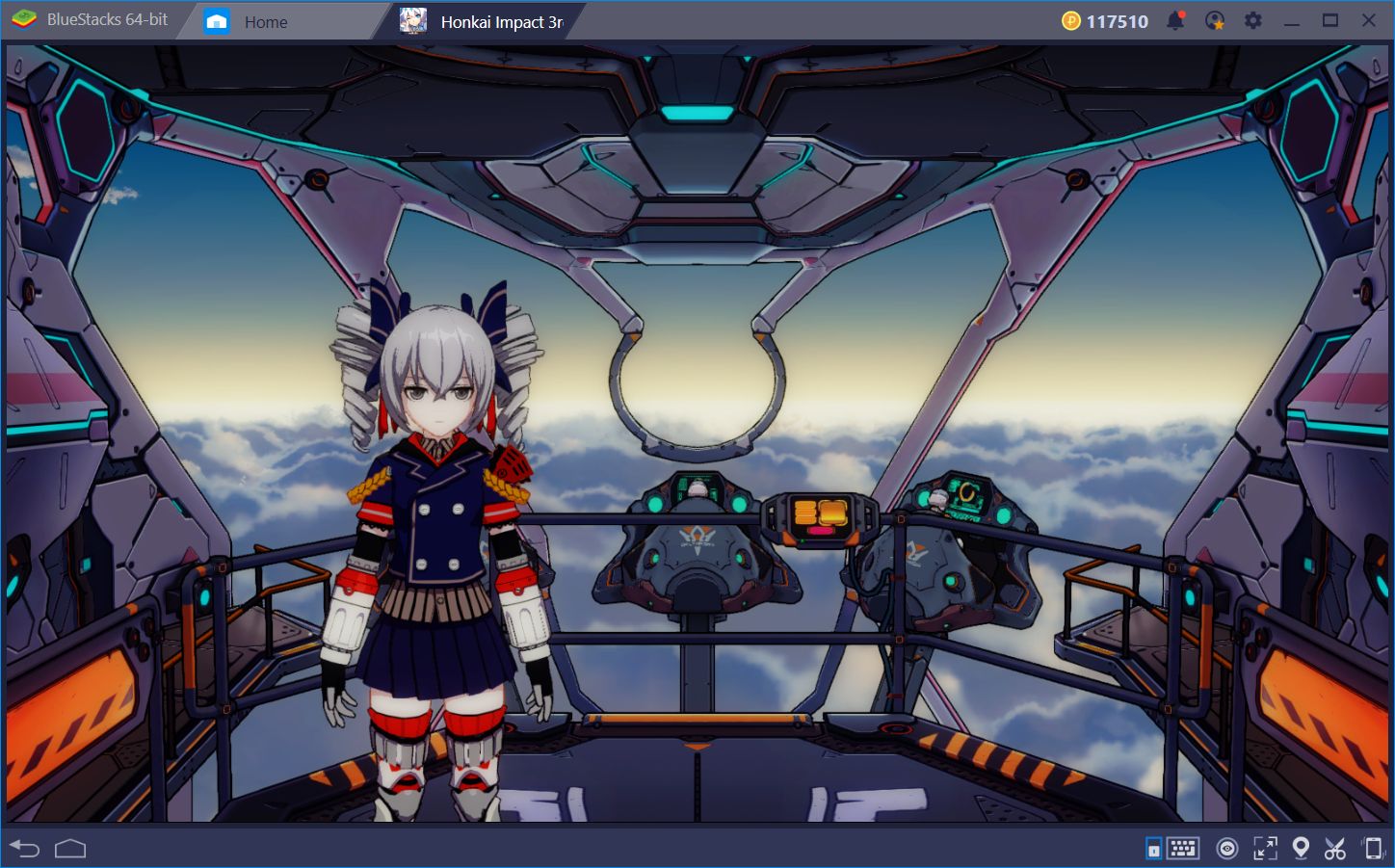 However, we're never ones to rest on our laurels, and as such, we're always striving to provide you with the best tools to improve your experience with any game. In this sense, playing on our platform feels more like playing a PC or console game than a mobile game, both due to how easy it is to handle the controls, as well as the vast repertoire of tools at your disposal.
This is an important part of any game, especially for enjoying them comfortably. However, for action games like Honkai Impact 3rd, these tools are paramount for improving your performance as they increase your precision on every occasion, and make it possible to string attacks in a way that would be very difficult if you were playing on your phone.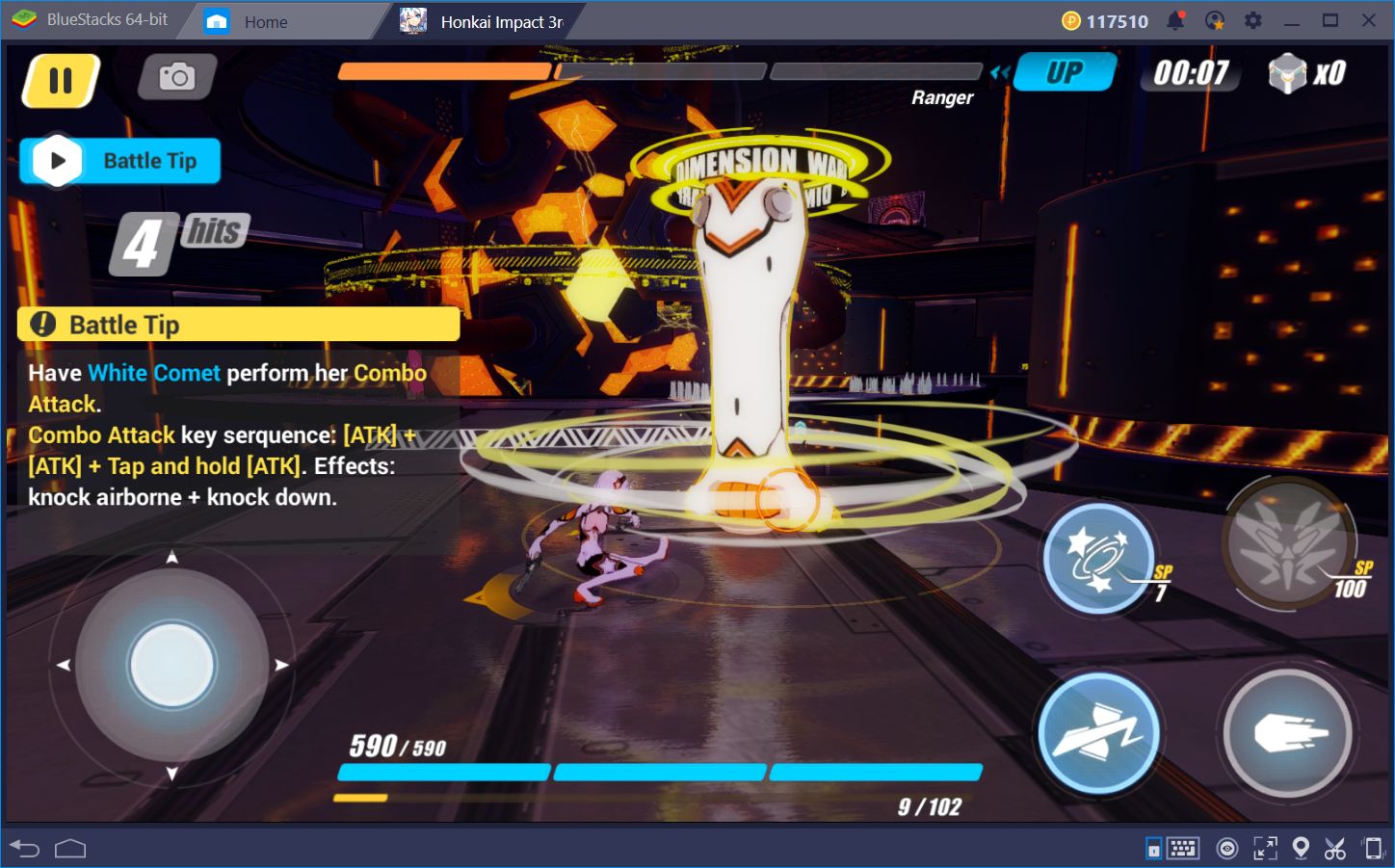 In this article, we will take a look at how to use the tools of our Android gaming platform when playing Honkai Impact 3rd.
Localize Your Games with the Real-Time Translator
What do all these high-profile mobile games have in common? Aside from their great quality and production values, only a handful of them are localized in other languages. On many occasions, these games are limited to versions in their local language such as Japanese, Korean, or even Chinese. Meanwhile, global launches mostly receive localizations in English, and those who haven't mastered this language are left out.
Fortunately, with BlueStacks, you will no longer have to struggle with language barriers.
Thanks to the real-time translator, BlueStacks allows you to translate all the on-screen elements in only a few seconds, so that you can follow the story despite the game not having a version in your native language.
Let's imagine that English is not your native tongue, and that you prefer to play in Spanish; you even have your BlueStacks set to Spanish, but in games like Honkai Impact 3rd, there is no way to change the language. Luckily, to translate everything on the screen, all you have to do is press "Ctrl + Shift + L" at any moment and, in just a few seconds, a new window will pop up with all the text elements translated.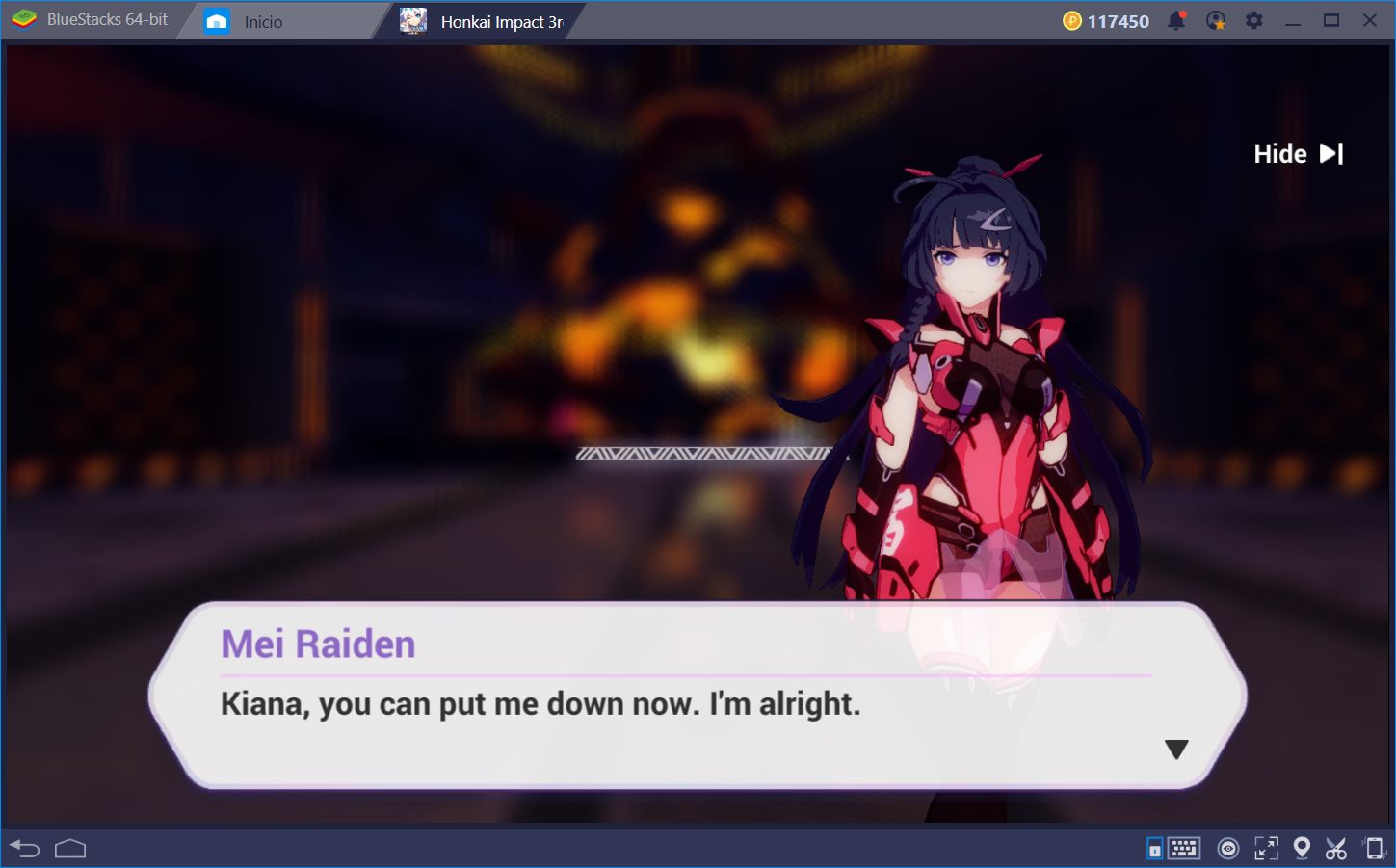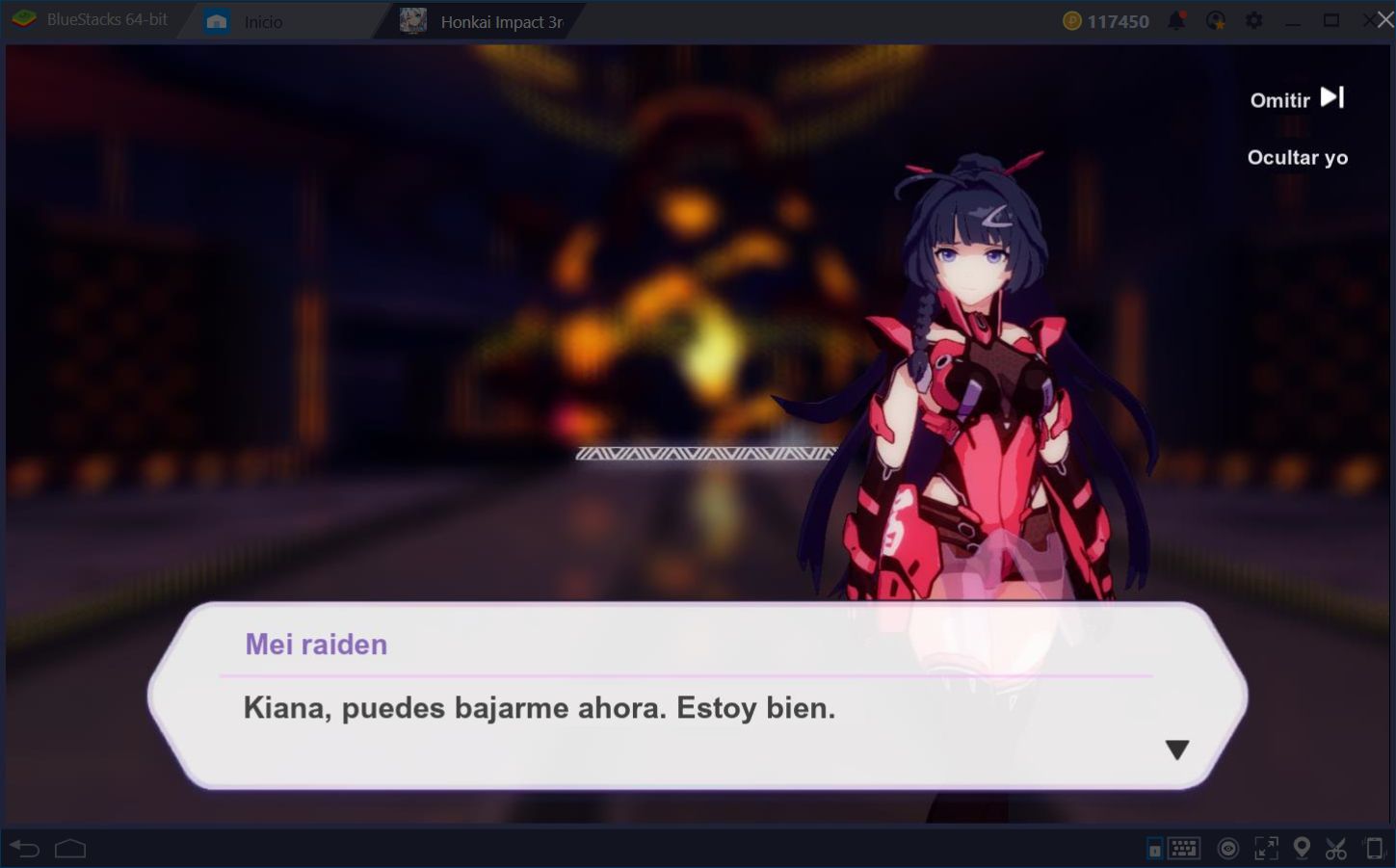 This tool is excellent especially for following the story of any game, and to translate any cutscenes with dialog. However, try not to use it in the middle of combat since the translator takes a few seconds to produce its results, and you'll be exposed to enemy attacks during that time. For Honkai Impact, we recommend that you use it exclusively during the conversations, so that you can understand what the characters are saying. Finally, remember that, to translate the text to a certain language, you must set your BlueStacks to the desired language, which you can do in the settings menu.
Create Powerful Combos with the Keymapping Tool
Like we mentioned above, as well as in our review of this game, the combat in Honkai Impact 3rd requires precise inputs to produce the right combos for every occasion. The said combos are executed not by savagely mashing the attack button, but by alternating between different types of taps to produce special moves. Similarly, the game also has a dexterity component that rewards you for dodging enemy attacks just as they're about to make contact.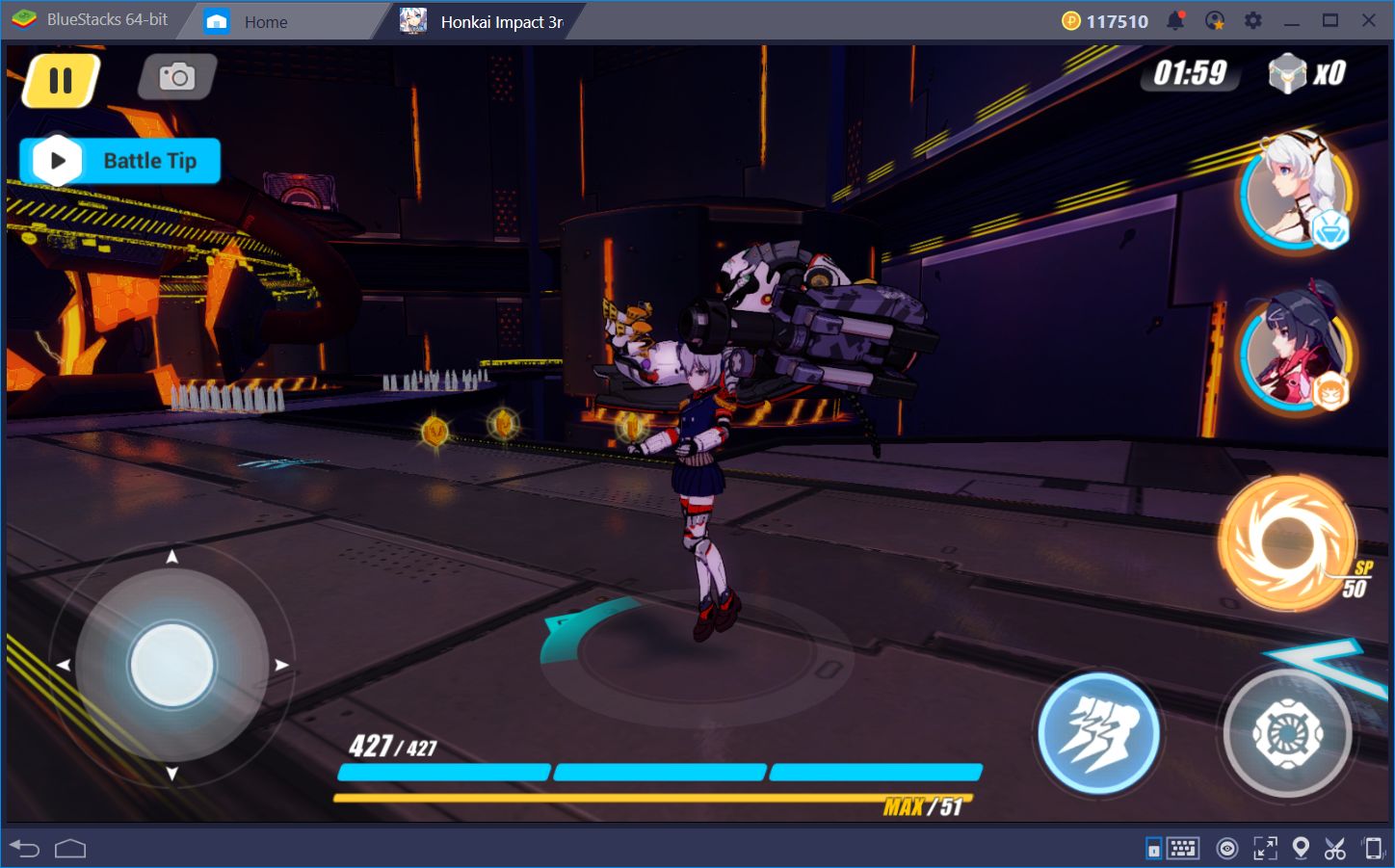 All of these combat aspects have one thing in common: Precision.
Luckily, BlueStacks grants you the absolute best precision that you can obtain on a mobile game by allowing you to freely configure control schemes that involve your mouse and keyboard through the keymapping tool. With this tool, you can discard the cumbersome touchscreen controls, and execute your character's combos using exclusively your keyboard. With this tool, chaining attacks and abilities together is only a matter of pressing the right keys, at the right time, without having to mess with swipes and taps.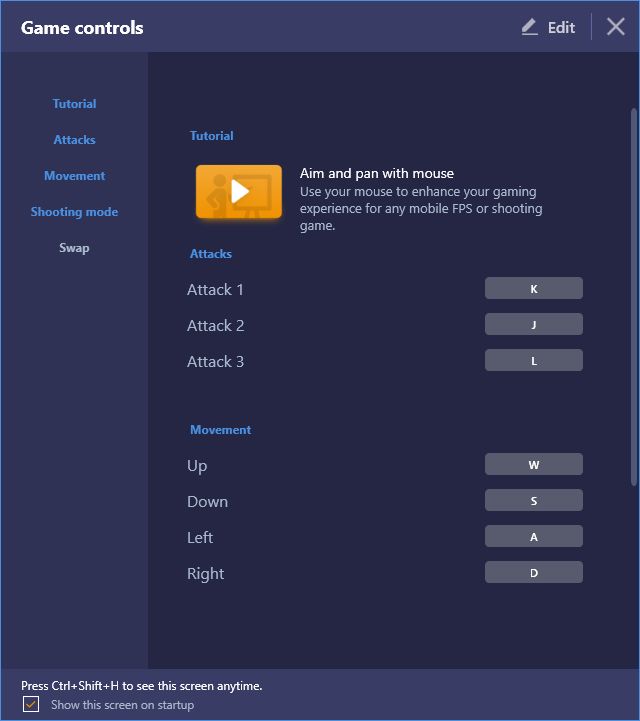 On many occasions, the BlueStacks developers create predefined control schemes for high-profile games such as this one. However, you're free to modify these schemes to your liking, and even to access the keymapping tool to add more shortcuts to the screen. If you're looking to create an ideal control scheme for Honkai Impact, we recommend taking a look at the following image, and using it as reference for you to create your own optimized setups.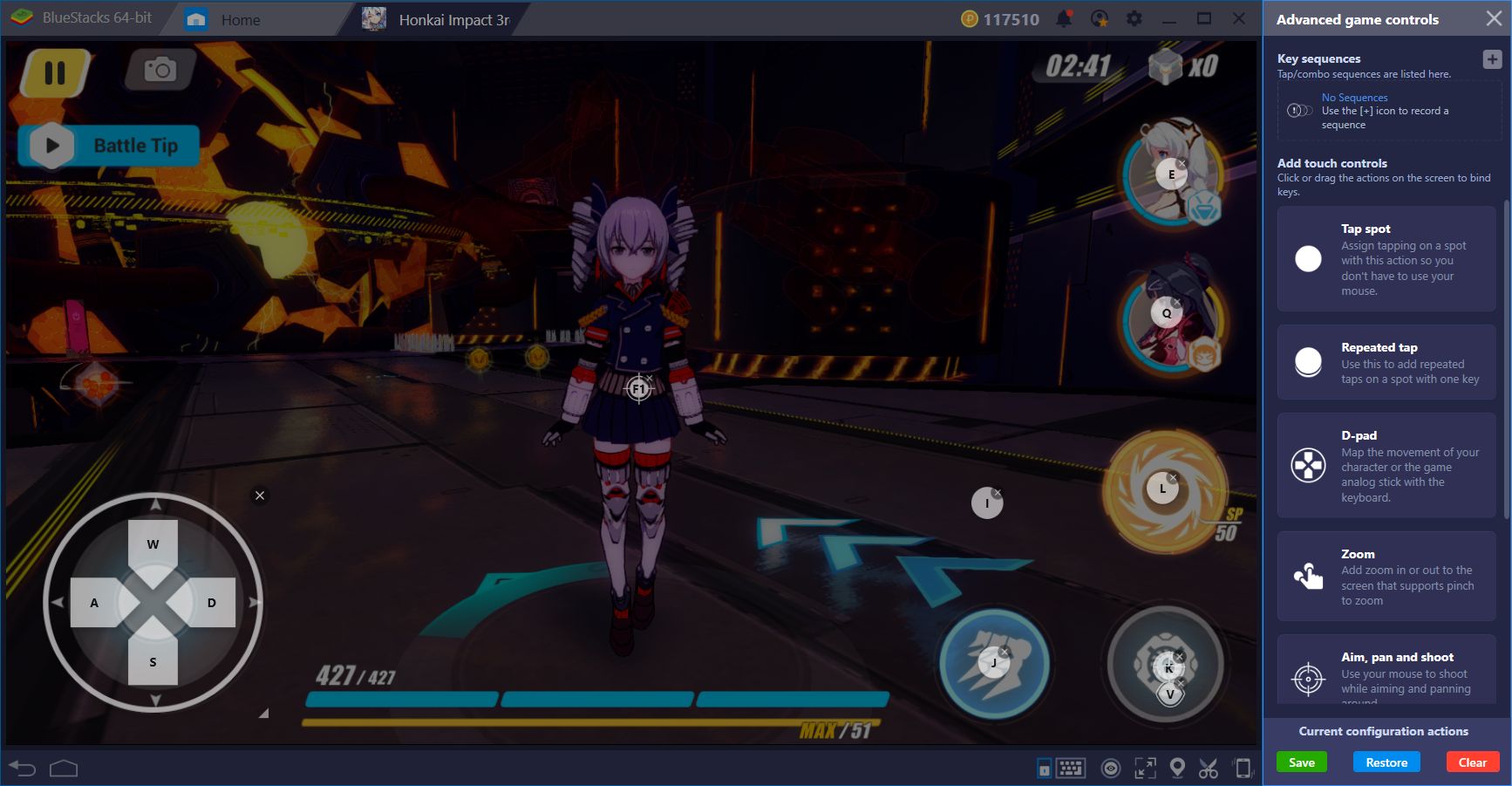 Speed Up the Reroll with the Instance Manager
In Honkai Impact 3rd, just like with any other gacha game, the only way to obtain the best characters is by summoning them using materials obtained from completing stages. However, the results of these summonings are always random, and predicting what you'll receive from each one is impossible. For this reason, some players can spend weeks or even months trying to win an S-rank character.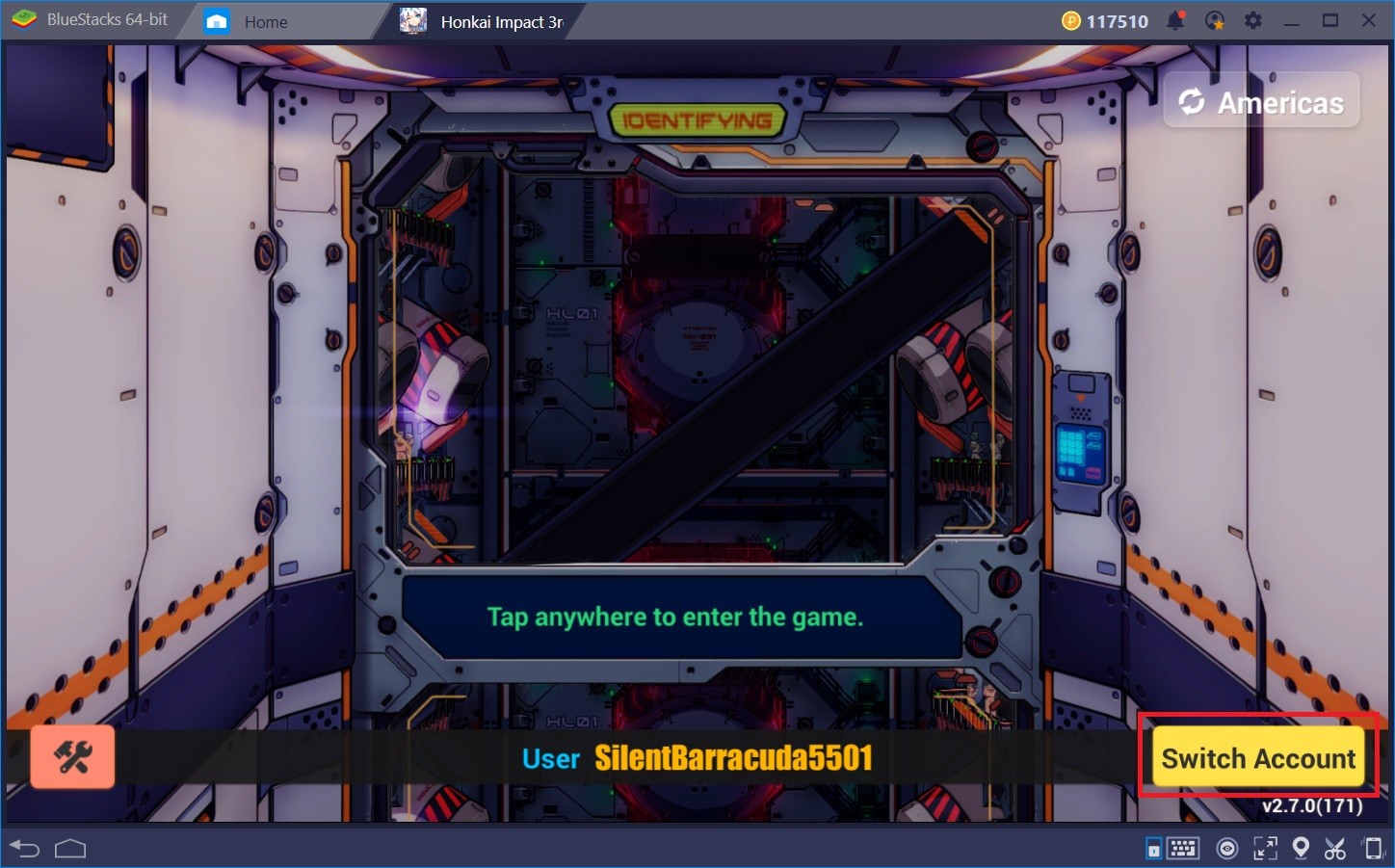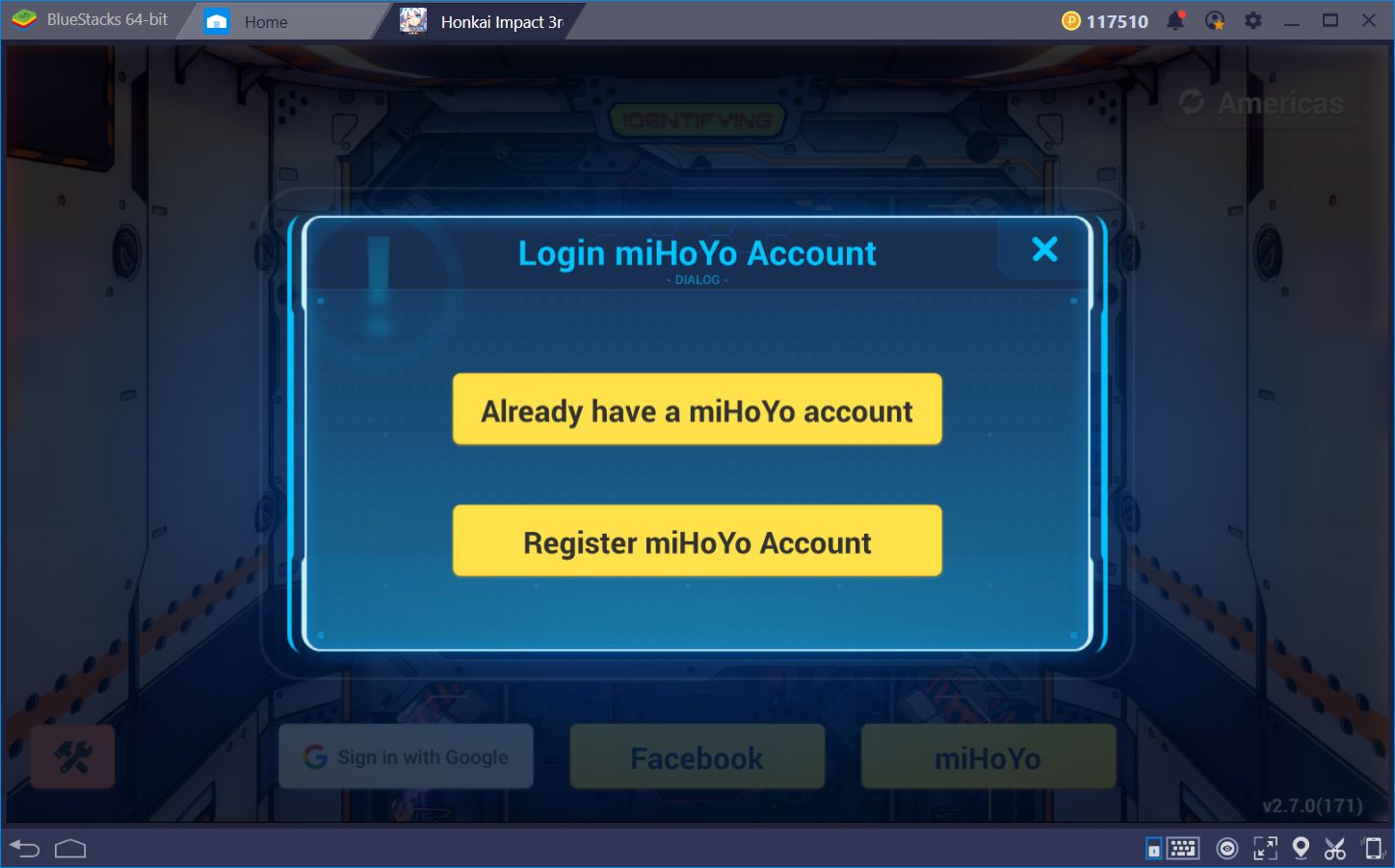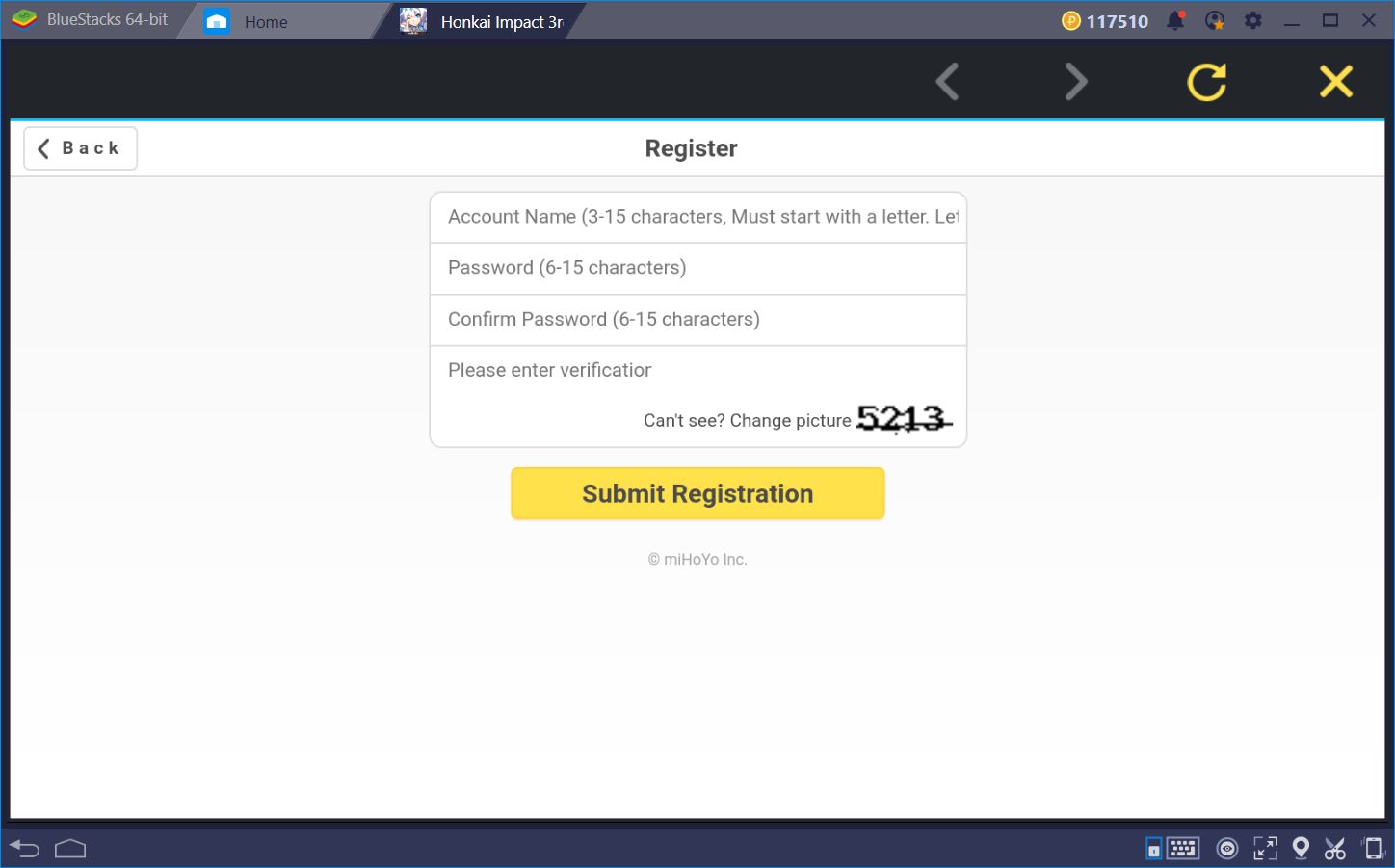 A common strategy to gain a good character early on in this game is through rerolling the first invocation, which is free, and happens very early in the story. Specifically, after beating the first 5 episodes of the first chapter, and the first episode of the second chapter, you will perform your first summoning, which is completely random. If you're not happy with your results, all you need to do is exit the game, switch to another miHoYo account, and go through the tutorial once again to perform another free summoning.
However, with our instance manager, you can speed up this process by trying to summon from two, three, or as many instances as your PC can handle. In this manner, instead of attempting to receive a good character one by one, you can attempt from several accounts simultaneously, which will improve your odds for success. Take a look at our article about the BlueStacks Instance manager if you wish to learn how to use this tool.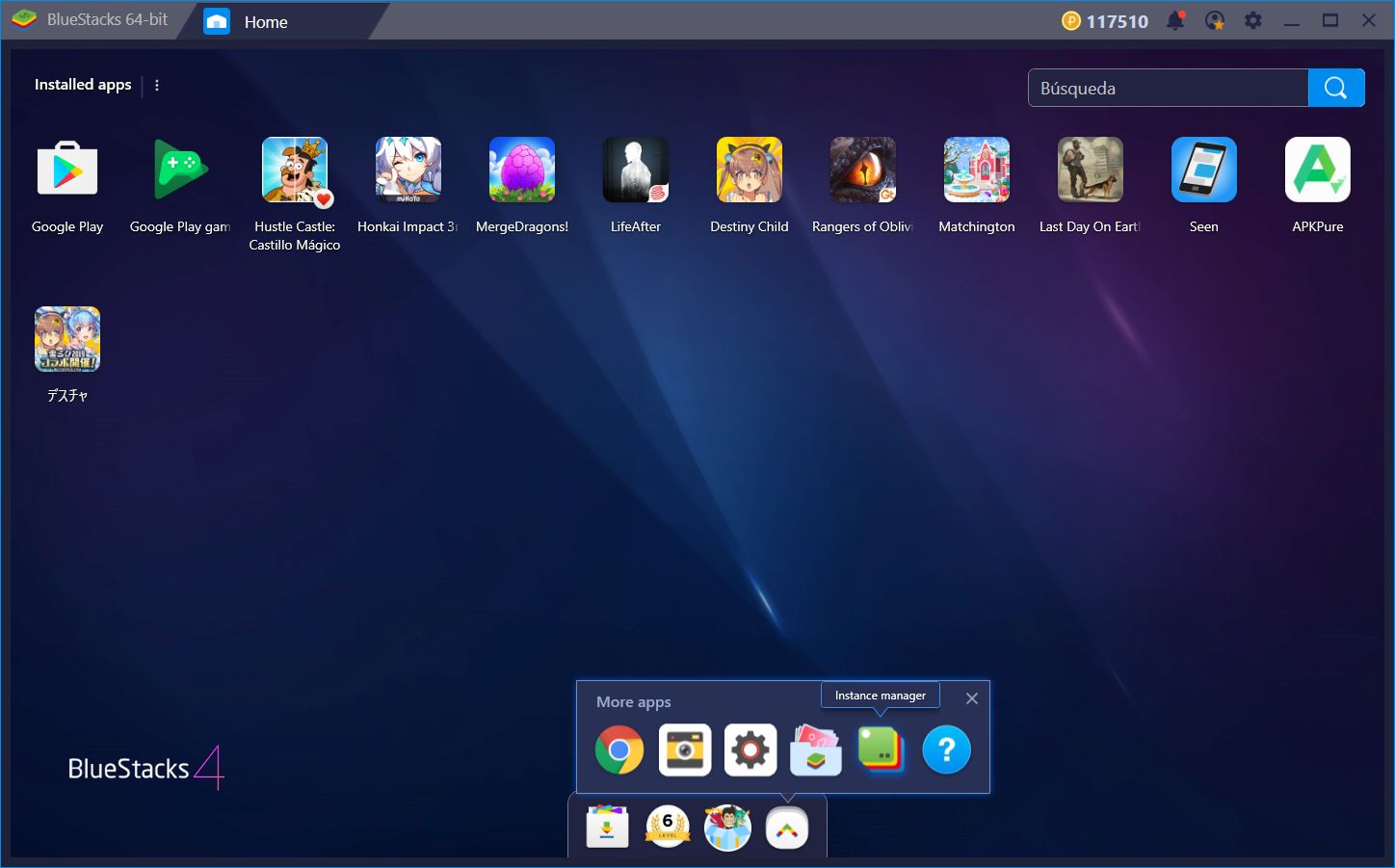 It's difficult to take the advantage in games like Honkai Impact 3rd, especially since many players have already begun their journeys and have likely unlocked a few powerful characters. However, with the BlueStacks tools, you can accelerate your progress in this game, and obtain a lot of power in record time. Get started with the game now, see you in game!