Game Guides
Honor of Heirs on PC – How to Enhance Your Experience with Our BlueStacks Tools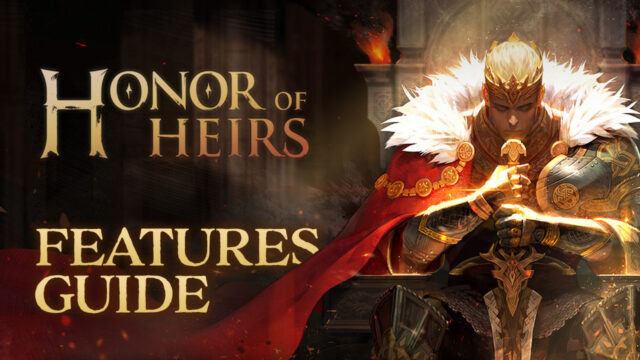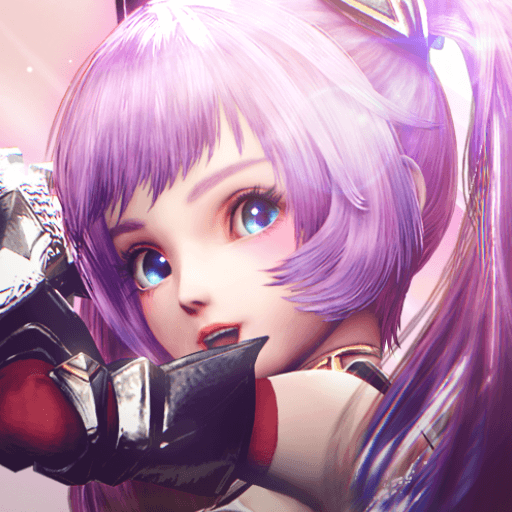 Honor of Heirs throws us headfirst into the legend of King Arthur and the Kingdom of Camelot. This new mobile MMORPG allows us to wield the famed sword Excalibur and live out this legend as a hero interacting with many iconic characters such as Lancelot and Merlin, to name a couple, as we travel across the land completing quests and growing our fame.
This story, combined with the game's stellar graphics, animation, and exciting combat, makes for an exciting experience filled with engaging battles and thrilling discoveries as we journey across the land. Of course, if you want the best experience with this mobile MMORPG, you'll definitely want to play Honor of Heirs on PC with BlueStacks, as our Android app player will give you access to a variety of tools and features that will help enhance your gameplay far beyond what you would get on even the best phones.
In this article, we'll be giving a brief overview of a few of the best aspects that you can enjoy when playing on BlueStacks, as well as how to configure them to get the best experience.
Let's begin!
Game With the Best Graphics and Performance
As is the case with most new releases in recent times, Honor of Heirs feature stellar graphics and awesome animations, which add a ton to the game's overall presentation, leaving little to be desired even when compared to games in other platforms. And if you play it on PC with BlueStacks, you can enhance your visuals even further by playing it on your large PC monitor, and with the performance and graphics that only our Android app player can provide.
However, achieving the best graphics with decent performance can be quite challenging if you're playing on your phone, particularly since you'll need a good device to actually run the game. However, if you play Honor of Heirs on PC with BlueStacks, you can achieve the best visuals and frame rate with essentially any PC, as our Android app player runs on even the humblest systems. And the best part is that downloading and installing Honor of Heirs on BlueStacks is very easy, taking only a few clicks and a couple of minutes.
Once you're in the game, however, you'll probably need to perform a few tweaks and adjustments, both to your emulator as well as in-game, if you want to maximize your performance and graphics. Luckily, we've broken down this process into a few easy steps for your convenience:
Go to your BlueStacks settings and navigate to the "Performance" section.

Set your emulator to use 4 CPU cores and 4 GB of RAM, and set the Performance mode to "High performance". Finish by setting the FPS slider to at least 60 FPS, and clicking on "Save changes".

Launch Honor of Heirs and go to the in-game settings by clicking on the gear icon.

Set your overall quality to "Ultra", while making sure that your Performance is set to "Extreme", as well.
These settings will let you play with the best graphics and at a silky smooth 60 FPS, especially if your PC meets the recommended requirements to run BlueStacks. However, you can also squeeze out some extra FPS if necessary by manually adjusting the other individual parameters in the settings menu, sacrificing some aspects of the visuals in order to boost your performance.
Dominate the Battlefield With the Best Controls
Now that you're playing with the best graphics, you'll also have to optimize your controls so that you can continue tearing up the battlefield. Luckily, BlueStacks makes this quite easy through its Keymapping Tool, a feature that lets you create fully customizable control schemes for any game, which in turn will give you a much better time playing with your mouse and keyboard, instead of having to constantly tap, swipe and fumble at your screen.
To start using the Keymapping Tool, all you have to do is press Ctrl + shift + A while in-game. This shortcut will bring up the Advanced Editor screen through which you can start configuring your controls scheme.
If you're reading this early on in the game's release, you might notice that there aren't any controls defined for this game by default, which means that you'd actually need to create your control scheme before being able to use keyboard and mouse controls. Luckily, if you follow the example that we'll share in the image below, you'll be able to set up your basic controls in just a few seconds:
With this very basic control scheme, you'll be able to move around with the WASD keys, as well as attack by holding down the Spacebar. Additionally, you can use your skills with the numbers 1 through 4. Lastly, since Honor of Heirs heavily features automation aspects such as auto-questing, you can make your character navigate to the nearest quest objective simply by pressing Tab.
While the above scheme covers only the basic functions of the game, you'll be enjoying a much better experience with Honor of Heirs on PC. And as you add more functions to this control scheme, your gameplay will only continue to improve.
Play on Multiple Classes at the Same Time
While Honor of Heirs only has three different classes to choose from, each of these can branch out into two distinct specializations, giving the player some decent variety when it comes to choosing their play style. However, this variety can also make it somewhat difficult to choose the best class for your play style, especially if you're new to the game or genre and don't really know what to expect.
While we've already covered the basic aspects of these classes in our Honor of Heirs class guide, you don't really have to settle for one class if you're playing on BlueStacks. With the Instance Manager, you can create multiple instances of our app player, which in turn will let you access the same game on multiple accounts simultaneously. In practice, this tool lets you play with several characters at the same time, essentially letting you enjoy a wider variety of play styles as you complete quests and explore the world.
To create instances, all you have to do is press Ctrl + shift + 8 to open the Instance Manager, followed by clicking on the "+ Instance" button and following the on-screen instructions. And once all your instances are up and running, simply download and install Honor of Heirs on each of them, and start playing with many different characters at the same time.
With BlueStacks, you can enjoy the very best gameplay experience with Honor of Heirs on PC. Leave us your thoughts in the comments below!