Game Guides
How to Play Hunting Clash On PC With BlueStacks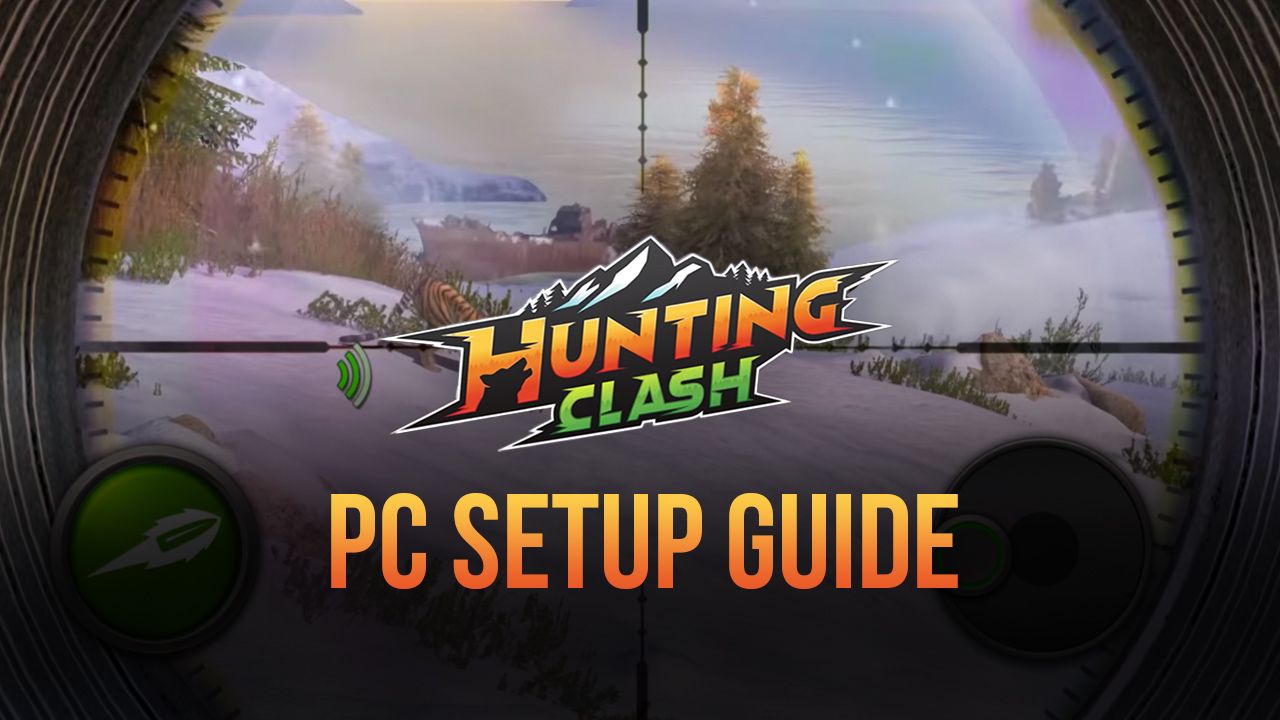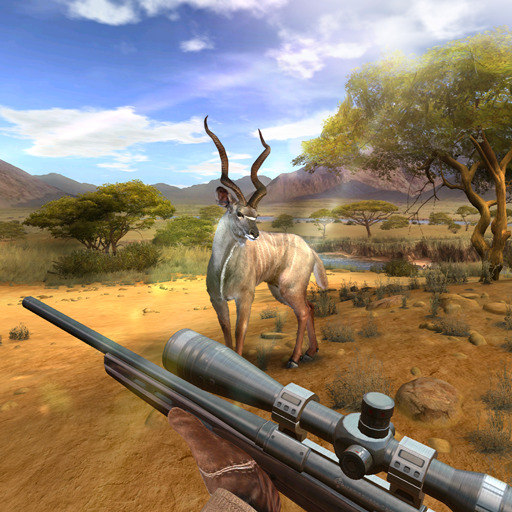 Hunting Clash is an up-and-coming first-person shooter hunting game that lets players experience being a hunter. The game takes the joys of hunting to a whole new level by allowing the player to experience real-life hunting settings to take down all kinds of wildlife, which earns you rewards. Using traditional FPS elements, you'll be able to enjoy that realistic feel by hunting different animals that all behave in unique ways. The best part is that no living animals will be harmed in the process!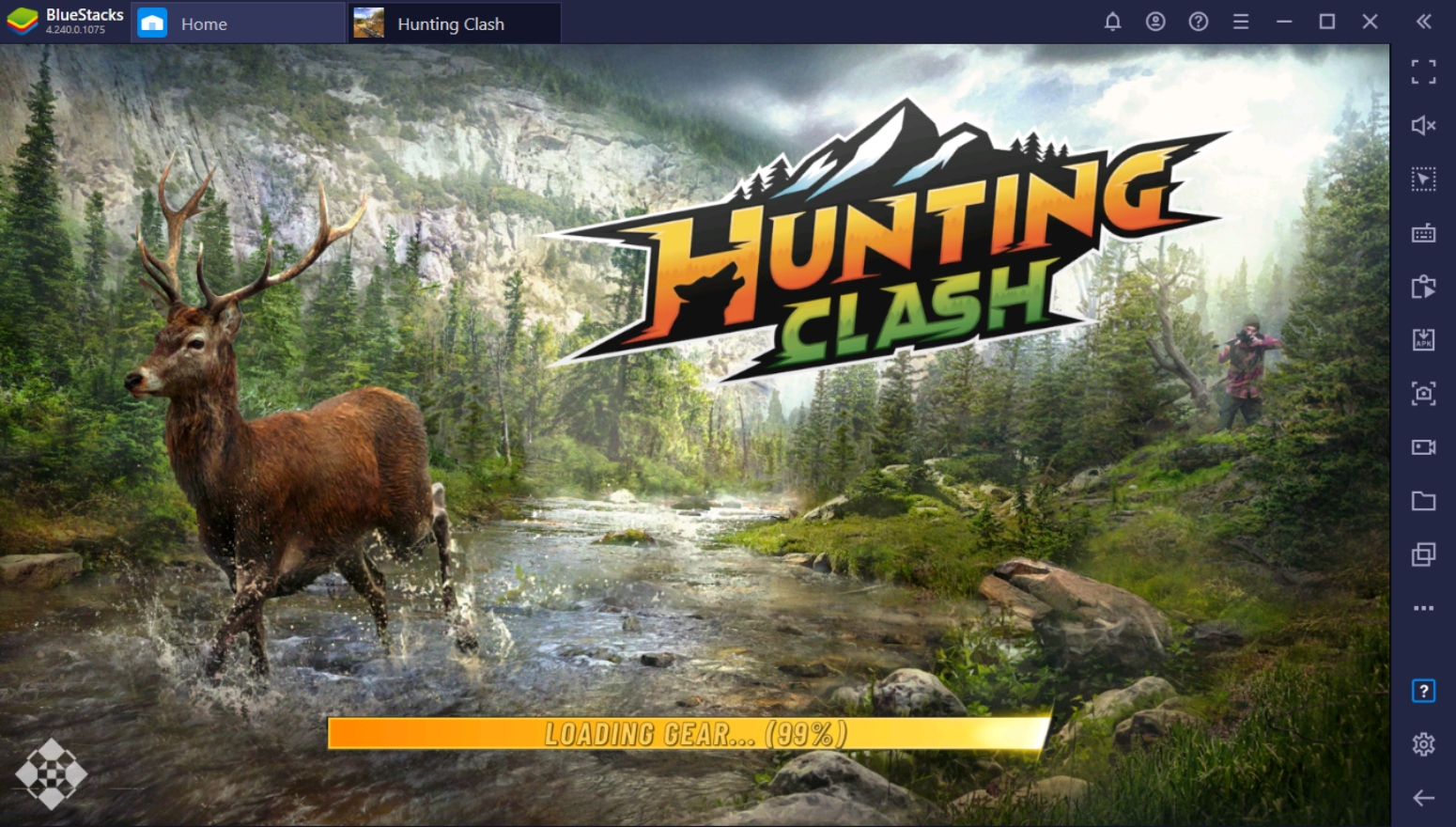 Discover the great outdoors and introduce yourself to the diverse animal kingdom to establish a greater connection with nature. The art of hunting has diminished slowly because of strict protection laws and illegal poaching. Good thing that there are alternative ways for hunting fans like you to find out why people love to hunt. Hunt different animals to collect better rewards, upgrade your weapon, and unlock new areas where you can find challenging new terrain to work through.
How To Set Up Hunting Clash on BlueStacks
First-person shooter games are best appreciated with a mouse and keyboard. It's time to take your favorite hunting game from your smart device to your computer with the help of BlueStacks, the best Android emulator on PC. Hunting Clash requires an advanced level of accuracy and reaction, things that might be difficult to achieve on your phone. Download and play Hunting Clash on your computer by following these simple steps to get you started on your adventure!
Download and install BlueStacks

on your PC.

Complete Google Sign-in to access the Play Store, or do it later.

Look for Hunting Clash in the search bar at the top-right corner.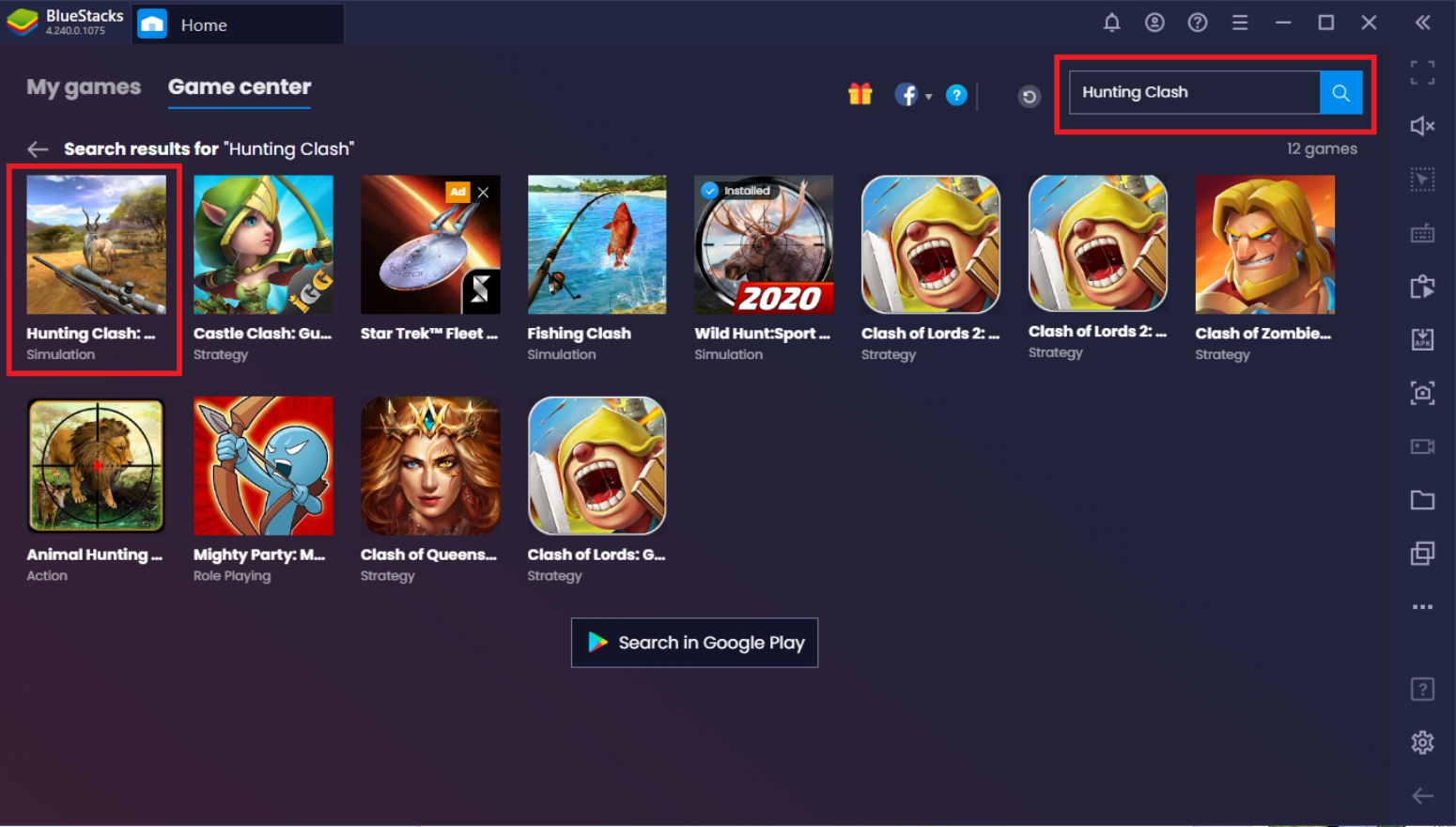 Click to install Hunting Clash from the search results.

Complete Google Sign-in (if you skipped step 2) to install Hunting Clash.

Click the Hunting Clash icon on the home screen to start playing.
Additional Features On BlueStacks For Hunting Clash
Not quite convinced you should play Hunting Clash on your computer? Maybe these additional features can convince you to make the switch! BlueStacks has dedicated all these years to make Android gaming on PC the best experience ever. This means that the client has developed different features to improve and increase a player's chances of succeeding in whatever game they're playing. Here are some of the features that you can enjoy on BlueStacks while playing Hunting Clash.
1. Keymapping Function
The BlueStacks Controls Editor Function allows players to personally customize mapping out keys on your keyboard to tactical spots on your screen, which transforms the game from touch-screen controls to using a keyboard & mouse. This makes transitioning from your phone to BlueStacks as seamless as possible since most players are familiar with FPS controls. If you're too lazy to customize the controls yourself, BlueStacks has already set a default keymap for you.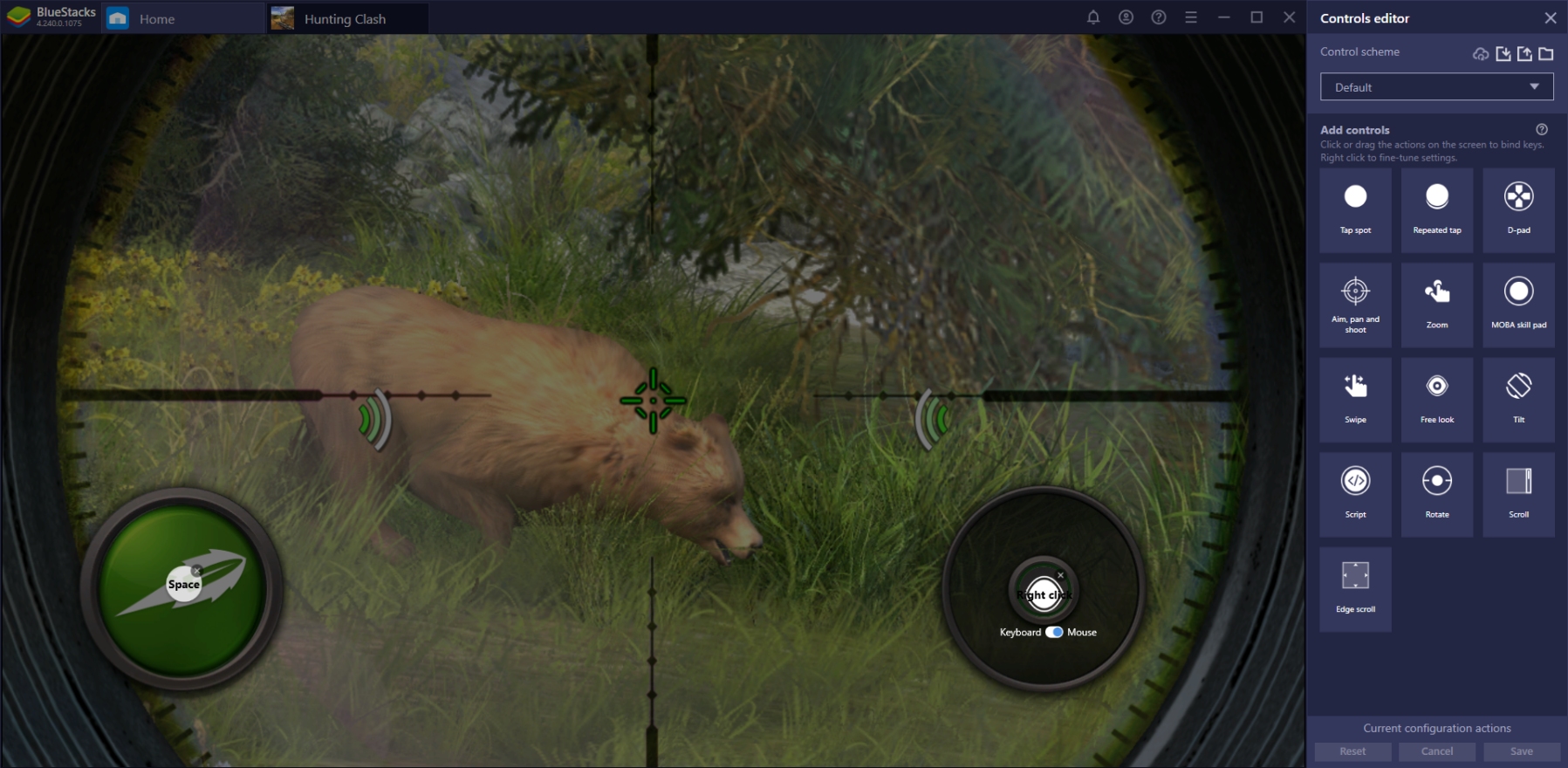 There are many actions that FPS players need to execute at the same time. Aiming at the vital points, reloading, firing, and using power-ups can be a handful, especially if you're only using two thumbs to do everything at once. Once you've assigned keys to your game, you'll be able to play the game with ease since you're able to multi-task more efficiently; you can have five fingers on the keyboard to control the other functions while your other hand is busy controlling the mouse for aiming purposes.
2. Multi-Instance Function
The Multi-Instance Function is useful for players who like to have multiple options available for them simultaneously. It allows players to clone existing instances or create new ones to play different games at the same time on the same account. You can also open multiple instances of the same game, but you'll need to open them in separate accounts. This allows players to have the option to play whatever game they feel like without being limited by shifting between tabs or apps.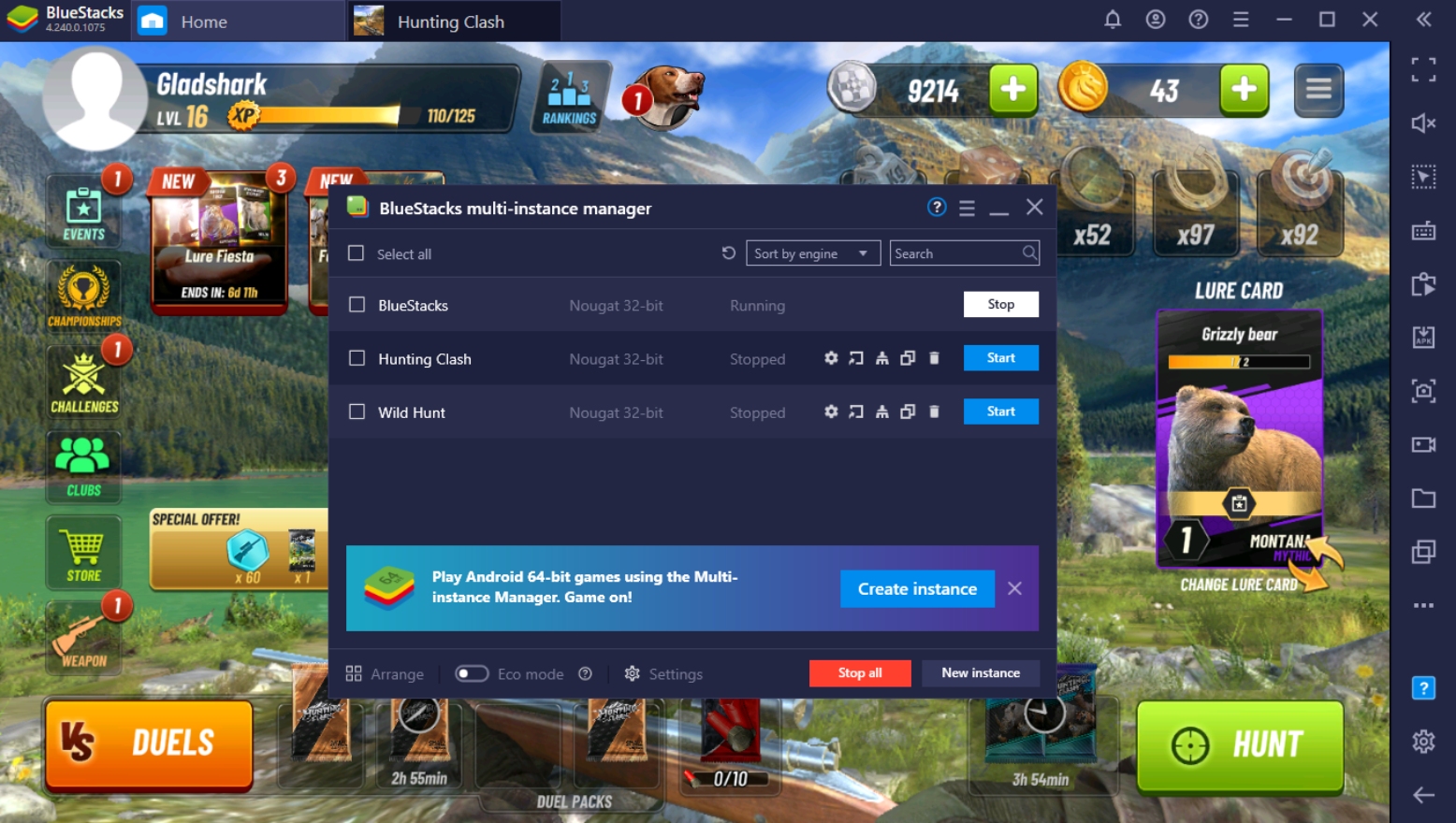 Hunting Clash can get pretty stale after a long time of gameplay, and waiting for your next hunt or duel could take some time. During this time, take a refresher; try playing other games you can find on BlueStacks so that you can enjoy your next session once you come back. The Multi-Instance Function can play all the games you want at the same time as long as your PC can handle it.
3. Screen Recorder
The Screen Recorder is the standard screen capture tool to share your gameplay later on. Unlike in smartphones with average or below-average specs, the screen recorder doesn't affect your game's performance nor make your device heat up quickly. After all, the PC has more powerful hardware to handle the task of playing the game while it's being recorded.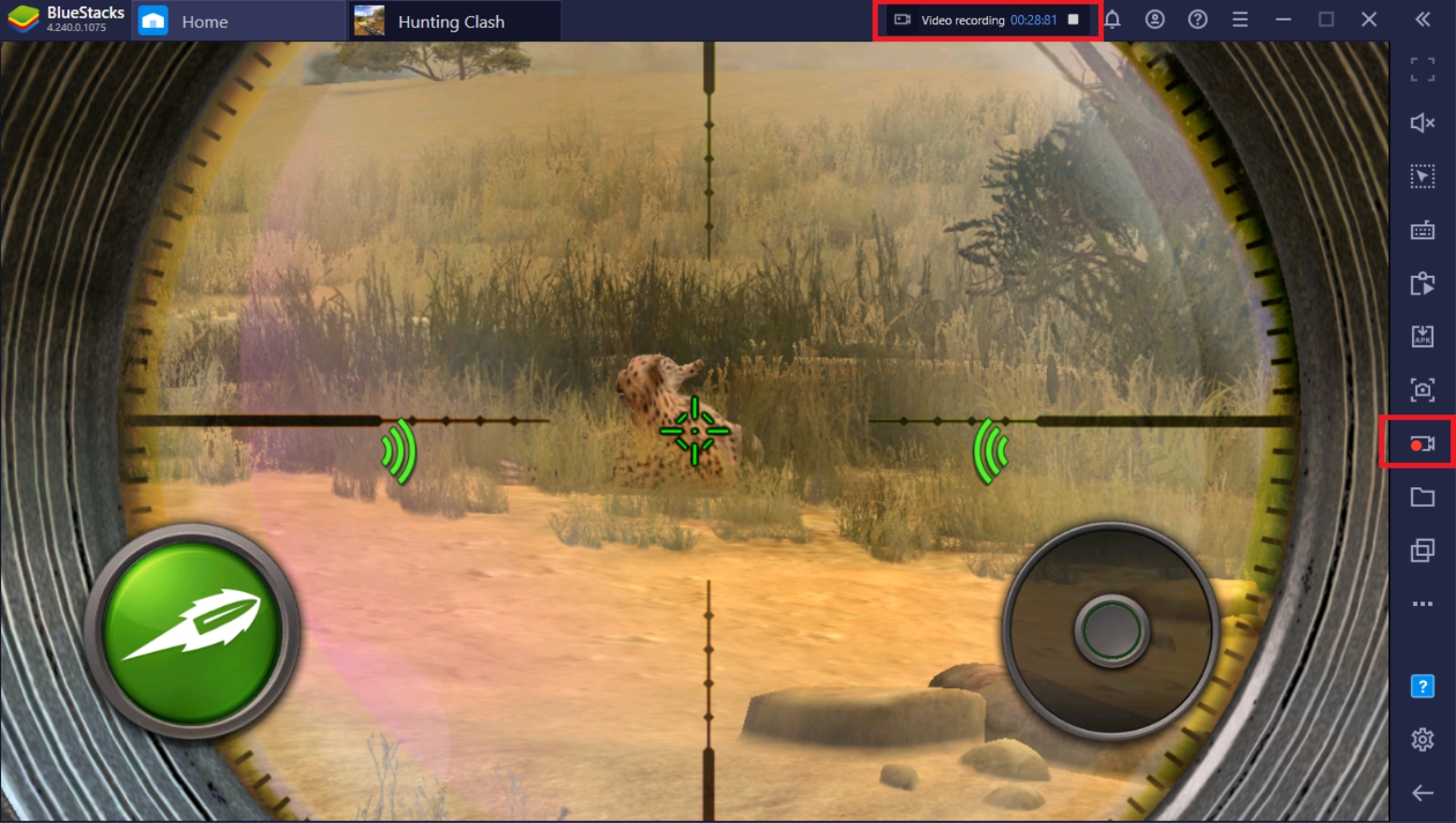 Players nowadays love being able to share their gameplay online – whether it's on social media or a video streaming website – for the purpose of simply sharing their experience or providing helpful guides for others. You can also try streaming by using the Streaming Mode function to take your gameplay to a live audience.
Let The Hunt Begin
Time to take to the wilds and start catching game to improve your World Hunting Rank and become one of the best hunters in the world. The game does a great job at incorporating everything lovable about hunting onto the mobile platform, which creates a beautiful experience for all types of players. If you're the type of player who likes to take on a challenge and show off your skills, this game definitely fulfills your need to become the best version of yourself.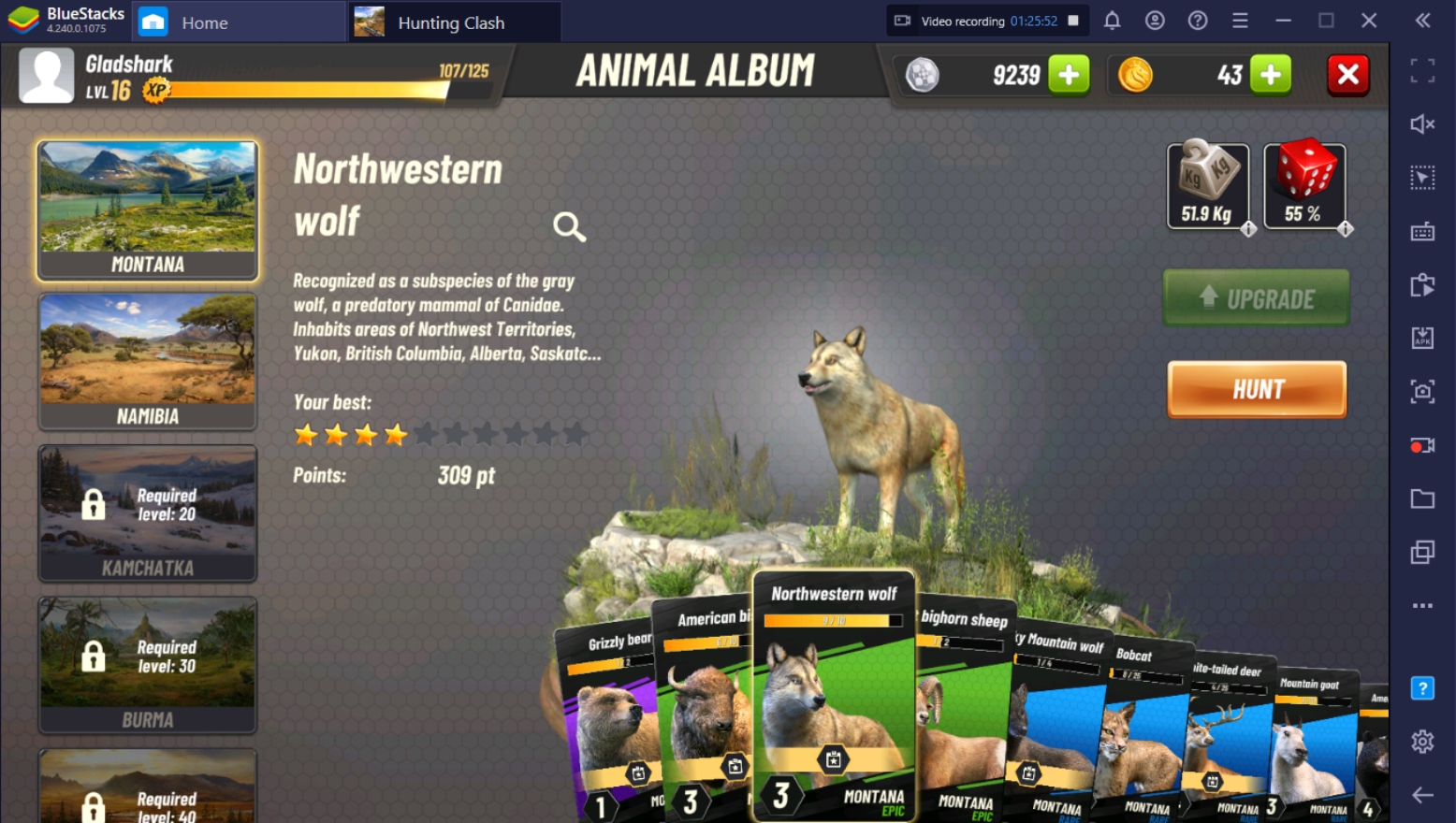 There are hundreds of thousands of other players out there waiting for you to challenge them to a hunting duel. There will be times when you'll lose and times that you'll be the one coming out on top. Whatever the result of your hunt is, the important thing to note is that you'll need to keep improving so that you'll eventually reach your goal of becoming the best. What better way to strive for the top than by using the best tools like BlueStacks' functions to boost you up?